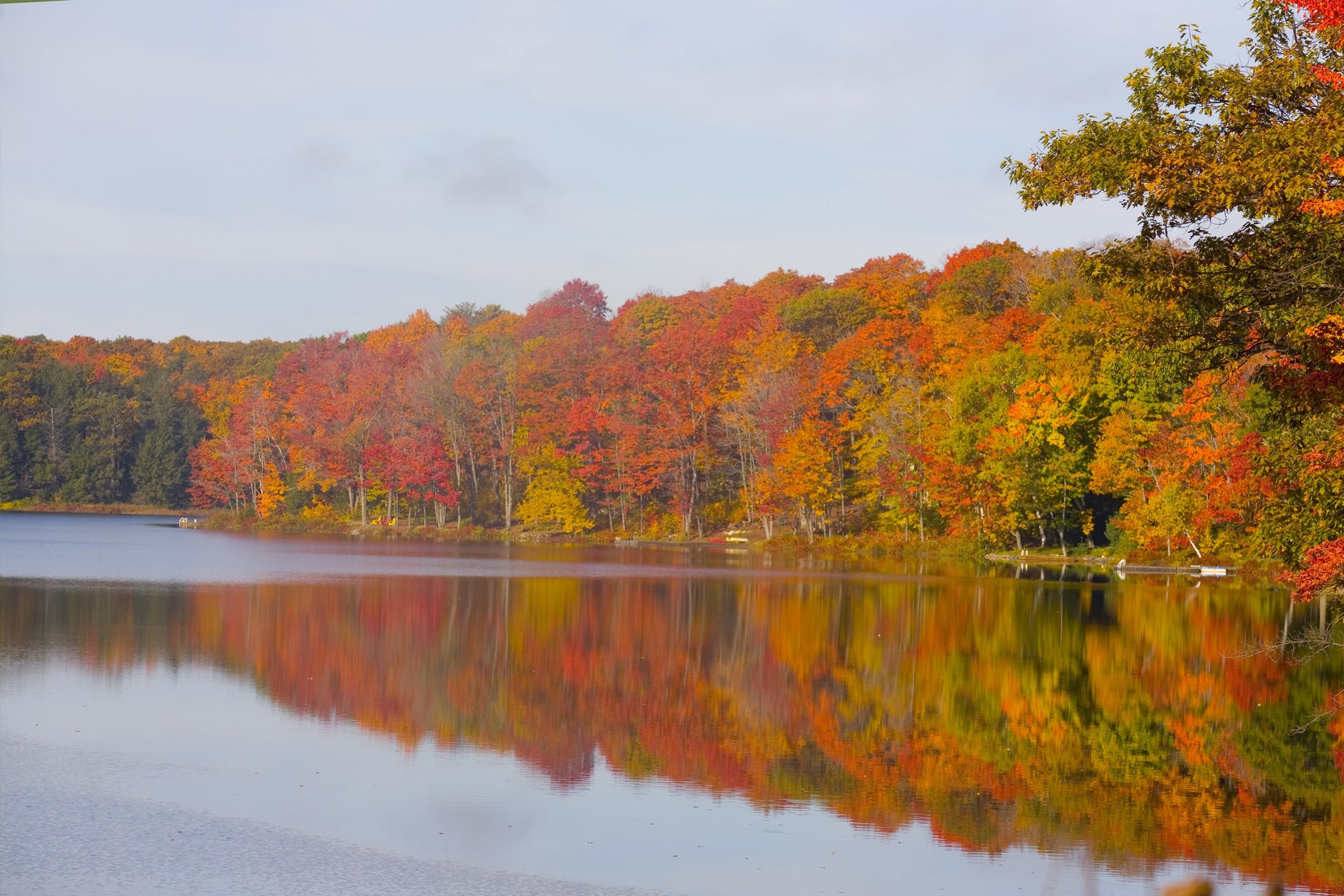 Fall is the most beautiful time to visit Muskoka. A leaf peepers paradise, Muskoka offers vibrant autumn foliage and a multitude of different ways to enjoy them. To match fall's colourful presence, we have a bright and bustling arts industry just waiting for you to enjoy. From live performances to art exhibits, Muskoka has it all in the fall!
Experience Muskoka's Fall Colours
Fall is the perfect time to experience the beauty of Muskoka's colourful landscape. Take a hike to a lookout spot for jaw-dropping views and photo opportunities, or enjoy lakeside views by taking a fall paddle. Admire the foliage while cycling some of Muskoka's most beautiful winding roads or take a boat cruise to see the colours from the water. With so many ways to experience the fall colours, Muskoka is the perfect destination for a scenic and relaxing getaway. Don't miss out on the chance to witness this vibrant display of nature's beauty.
The Muskoka Cranberry Route is a must-visit during the fall season in Muskoka. This route showcases various stops across the region that celebrate Bala's favourite little berry – the cranberry. You can indulge in cranberry-inspired dishes, desserts, and goods as well as beverages like beer and wine from the Muskoka Lakes Farm & Winery. During the harvest season, the farm offers loads of experiences for cranberry enthusiasts, from wine tastings to wading through the flooded cranberry marsh. Don't miss the Cranberry Festival, which takes place in the fall and attracts thousands of visitors to the celebration. The festival features live music, vendors, activities, and of course, plenty of cranberry treats to enjoy.
Outdoor Autumn Adventures
Experience the great outdoors in Muskoka with a variety of outdoor adventures during the summer. Enjoy camping, glamping, and cabins, as well as watersports like waterskiing, tubing, and boating. Take day-trips to provincial parks and conservation areas for hiking, mountain biking, and portage trips. Explore the Muskoka wilds with guided tours from wilderness experts or go on a scavenger hunt to experience all the quintessential Muskoka summer activities in bite-size pieces.