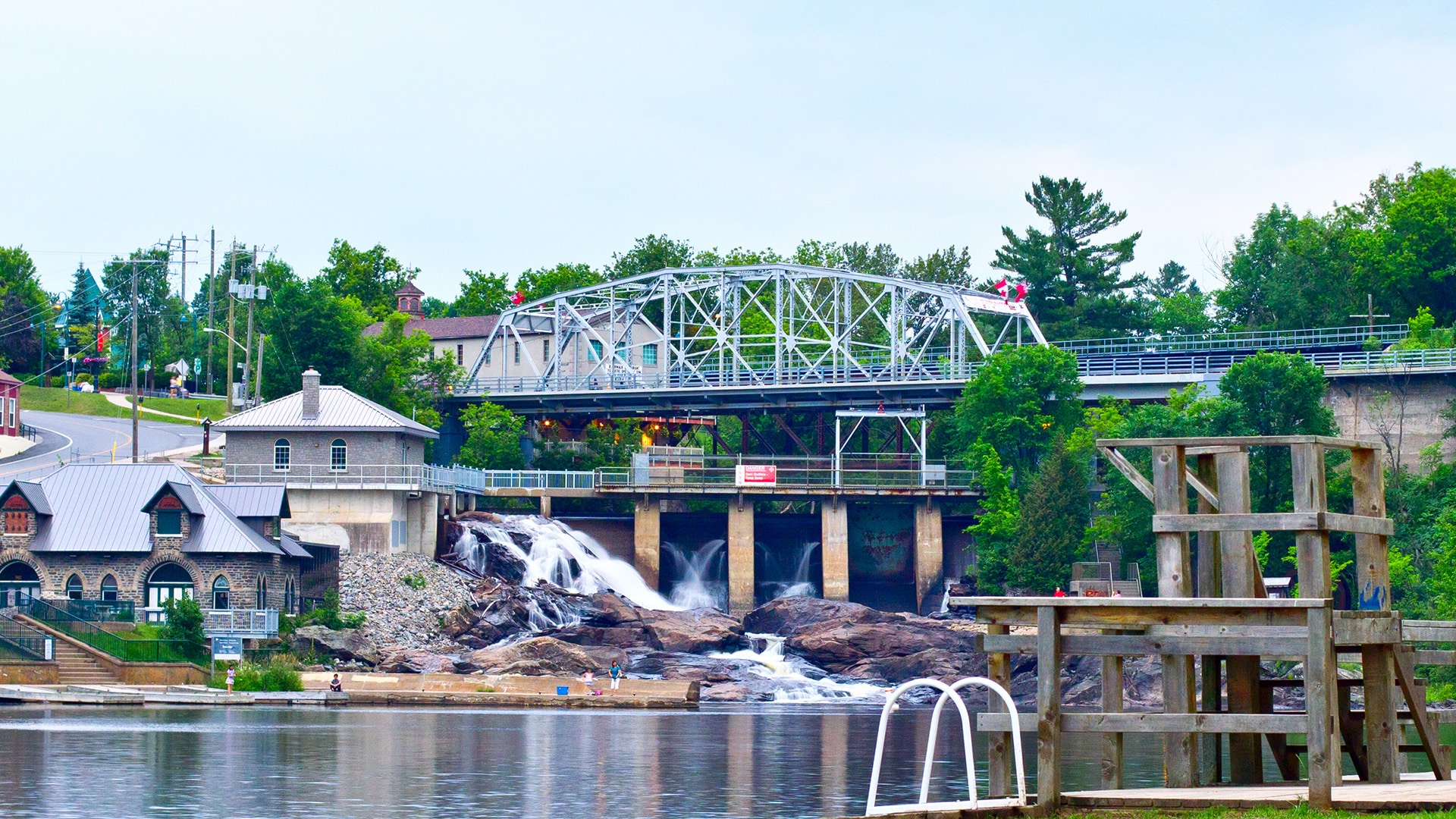 Whether you are a thrill seeker, art enthusiast, foodie, nature lover, shopper or festival goer, Bracebridge has it all!
Once you arrive, it doesn't take long to feel at home. While shopping in local stores, you will connect with the merchants and business owners who will make you feel at home. You will be astonished by the unique shops and businesses the town has to offer and the tailored services each provide. Family-owned restaurants wait to inspire your taste buds – from Thai to Irish, Mexican to Japanese, quaint bistros to deli shops and so much more, there is something to satisfy everyone. The craft-beer enthusiast can sip the exceptional and refreshing brews at our local restaurants or take a tour of Muskoka Brewery – enjoy samples and see first-hand how their award winning beers are produced.
Explore the town's historical streets or take a leisurely walk, snowshoe or cross-country ski on one of the year-round trails. Experience simplistic living at its finest – wind down and enjoy the best nature has to offer!