October 21 & 22 will be your last chance to take the plunge in 2017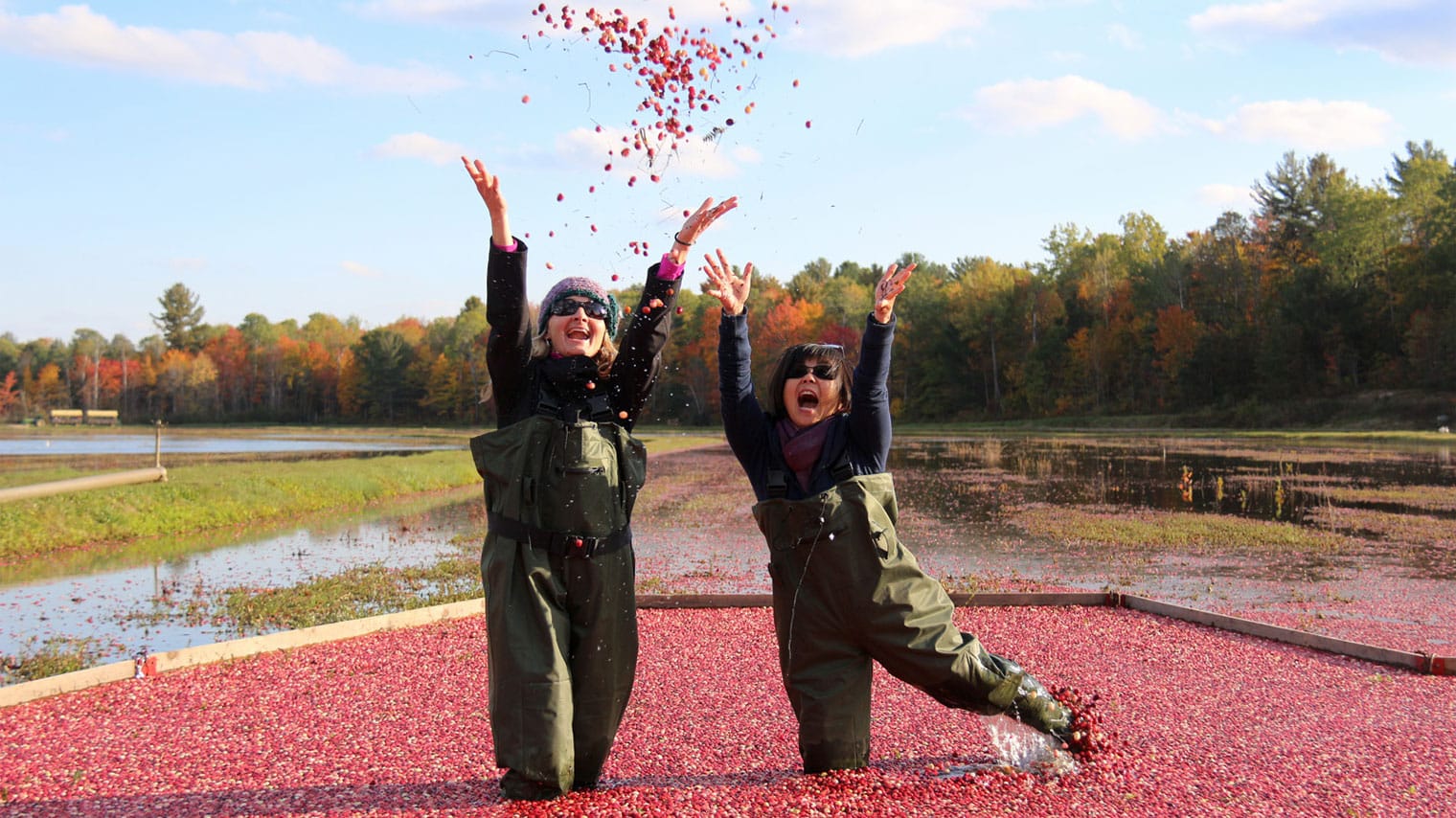 OCTOBER 19, 2017 – MUSKOKA, ON
The photo opp in the berries at Muskoka Lakes Farm & Winery has become a social media sensation. Aptly named the Cranberry Plunge, guests get to put on hip waders and get into the cranberries like a real cranberry farmer. The photos are priceless, and have become many-a-profile pictures on Facebook and Instagram.
This upcoming weekend is your last opportunity to experience the Cranberry Plunge in 2017, so hop in the vehicle and make the worthwhile trip to Bala, Muskoka!
Although the Plunge wraps up this weekend, Johnston's Cranberry Marsh and Muskoka Lakes Winery invites guests to visit year-round. Their Bog to Bottle Tour, a Canadian Signature Experience, Ontario Signature Experience and a Muskoka Signature Experience, runs three times daily, 361 days a year.
October 21 & 22, 2017
This really is the perfect weekend to visit this hidden gem cranberry farm and winery in Muskoka. Fall's colourful Golden Encore is underway, while sunshine and expected temperatures of 20°C are in the forecast. Plan for that memorable day trip, or relax and stay awhile with an overnight getaway.
We recommend taking in the entire cranberry experience while at the farm with an All Access Farm Pass. The All Access Farm Pass includes:
Adults – $25/pp + tax

Bog to Bottle Tour (wagon tour & wine tasting)
Cranberry Plunge
Hiking trail pass
Designated drivers – $20/pp + tax

Wagon Tour
Cranberry Plunge
Hiking trail pass
Kids – $15/pp + tax

Wagon tour
Cranberry Plunge
Hiking trail pass