Muskoka's favourite fall festival, October 18, 19 & 20, 2019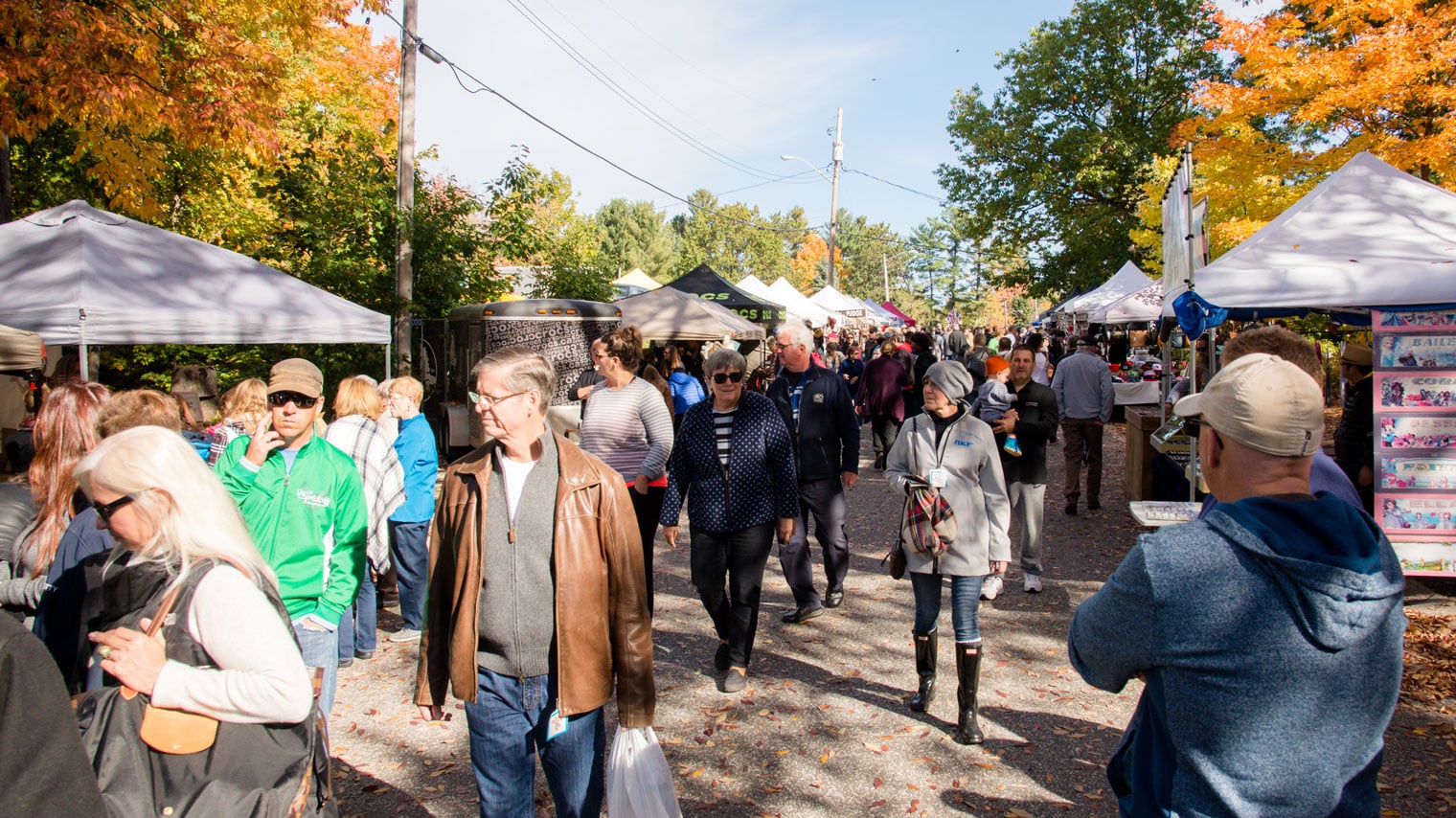 For more information, visit their website
The Bala Cranberry Festival is a 3-day celebration of Muskoka's beloved cranberry, and is one of the biggest harvest festivals in the country. With 3 full days of exceptional shopping, exciting entertainment, and culinary delights, it is one of Muskoka's can't miss events.
Always the weekend after Thanksgiving, the Cranberry Capital of Ontario has welcomed over 500,000 visitors to town over the last 30+ years. For a town with an estimated population of 700, that is no small feat.
If you have never been, you are in for a treat! The Bala Cranberry Festival is many things, but first and foremost, it is a fun-filled weekend for everyone. Over the years, the festival has grown into:
A shopping destination, as one of Ontario's premier arts and crafts shows
An entertaining festival with a fall fair' atmosphere. Live music, entertainers/performers and attractions all weekend long
A family friendly event with kids' entertainment, kids' activities, attractions and more
What's new in 2019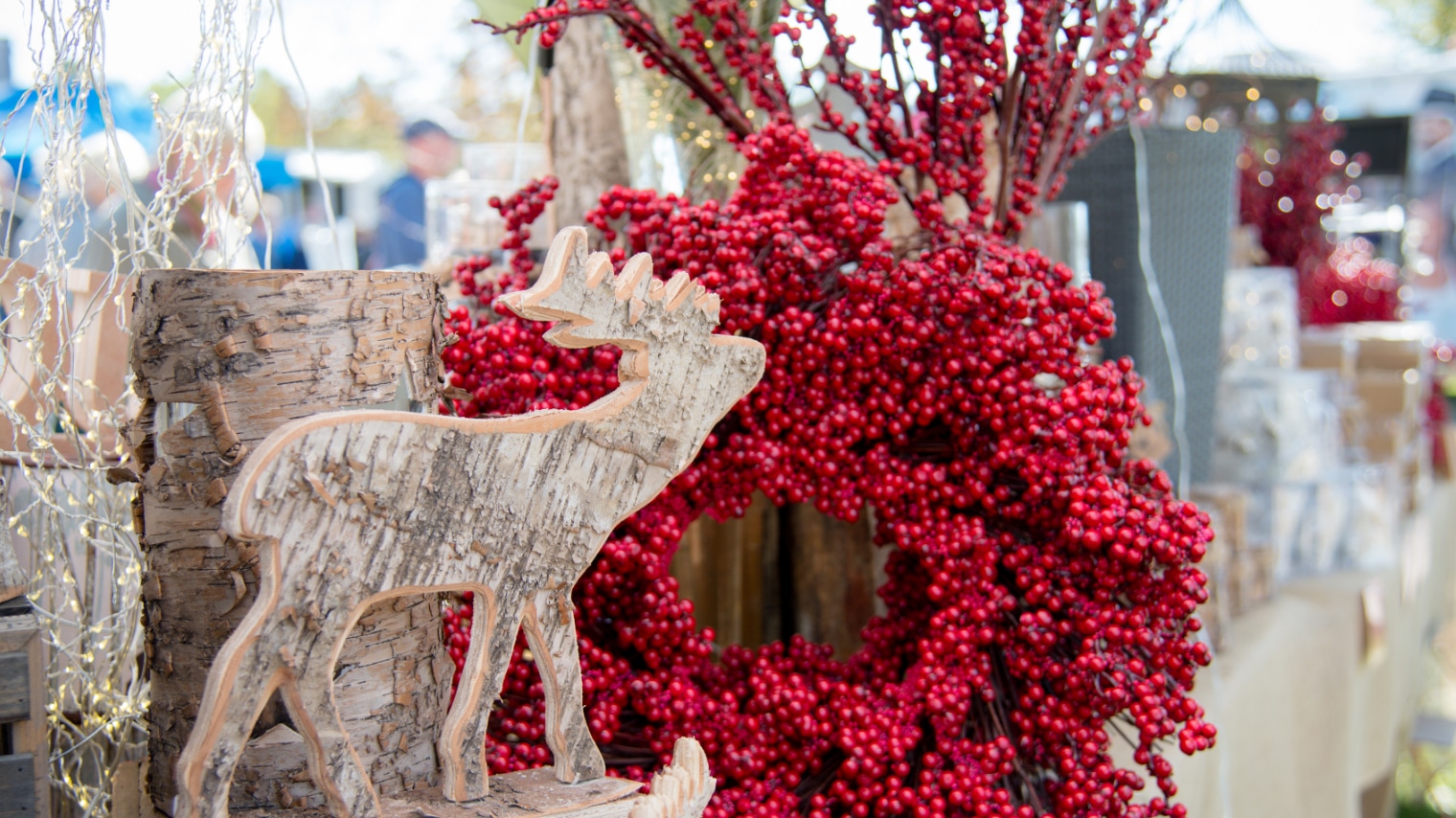 Advance Ticket Sales: For the first time ever, festival go-ers have the ability to pre-purchase their weekend pass online via credit card, adding a high level of convenience and saving cash for the one-of-a kind finds. All advanced ticket sales will be rewarded with a Muskoka Springs beverage at festival admission gates to sweeten the deal. Click here to buy advanced admission
Commitment to Quality: The Bala Cranberry Festival takes great pride in its one-of-a-kind shopping experience. For 2019, festival organizers established a committee to improve the quality of vendors and to increase the number of local vendors.
Friday Night Community Concert: Bringing back an old tradition, the Bala Cranberry Festival will be hosting a free community concert on Friday, October 18, 2019, from 7pm – 9pm on the Maple Ave Main Stage. Up and coming Canadian country singer Manny Blu will be taking the stage, kicking off this year's festivities. The concert is free and ALL are welcome to attend.
Seniors' Day, Friday, October 18, 2019: The Bala Cranberry Festival is encouraging festival go-ers 65+ to start their cranberry weekend off early, with seniors 65 and over saving $2 on the festival admission on the Friday. The lighter crowds make for a more enjoyable and accessible festival going experience. The big highlight of the day will be the afternoon's feature concert. The King himself, ELVIS, will be taking the stage for two sets featuring the Golden Lame Suit era and the White Jumpsuit era. Award winning Elvis Tribute artist Gino Monopoli will be taking the main stage for both sets.
Family Day, Sunday, October 20, 2019: Family Day Sunday at the Bala Cranberry Festival have been a big hit among parents and kids alike. All kids 12 and under receive FREE admission, and the daily entertainment is geared towards the young and the young at heart. On the Maple Ave Main Stage, find: Jam Sandwich (10am), Sawyer Bullock Family Magic Show (11am) and Cindy Cook from Polka Dot Door fame (Noon). Families can also ride the mini midway for free with festival admission.
Saturday night Cranberry Concert at The Kee: Once again the Bala Cranberry Festival is closing down the concert season at The Kee to Bala with their Saturday night cranberry concert.
This year's headliner is ABBA Revisited, North America's #1 tribute to one of the greatest bands of all time. Recreating the magic with authentic costumes, spectacular harmonies and note-perfect
musicianship for a musical journey back in time, ABBA Revisited gives audiences that incredible feeling that only ABBA can create. Click here to buy tickets
The best way to experience the festival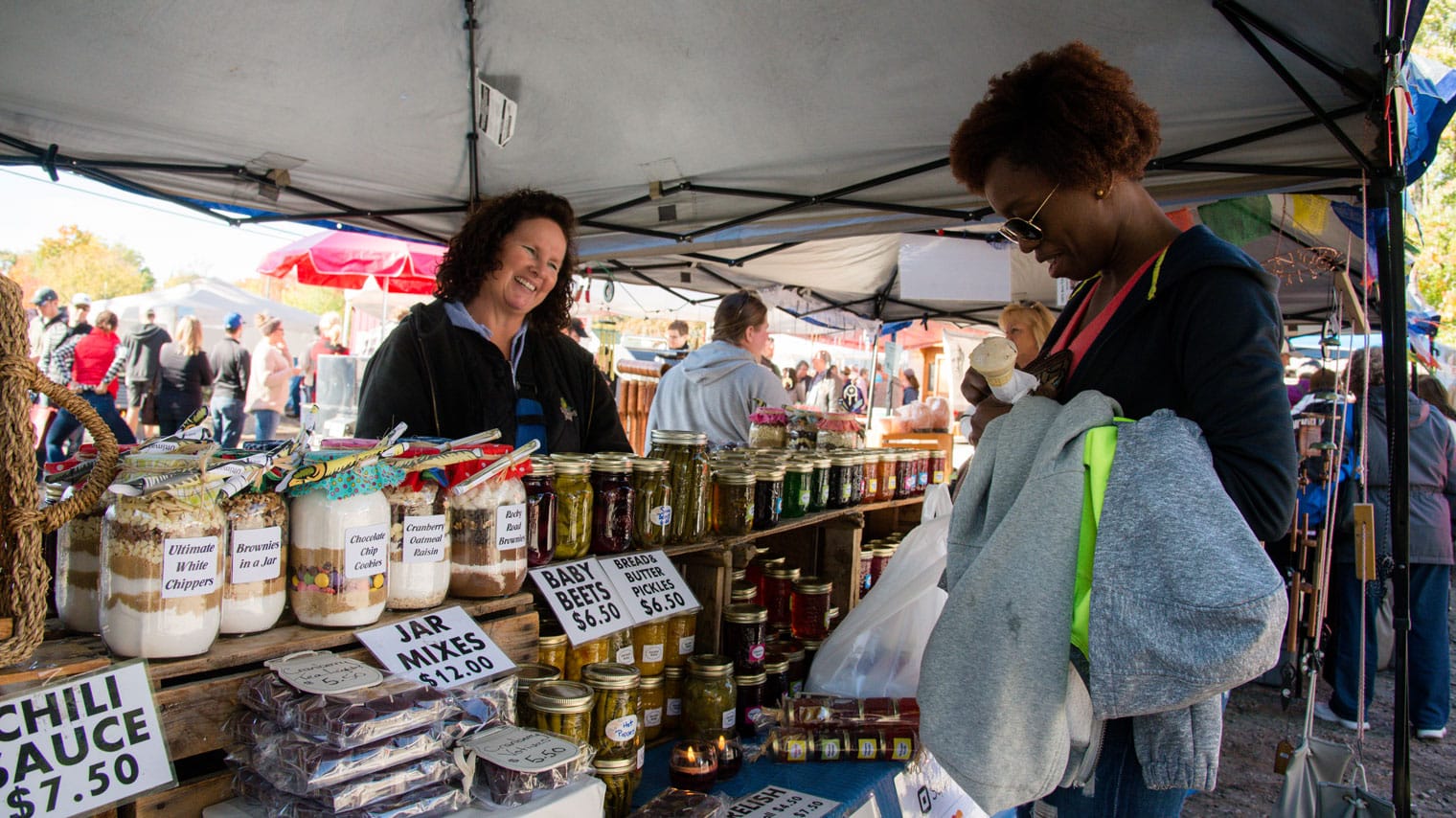 The best way to experience the festival is to start at one end of the town and stroll your way to the other, taking in all of the vendors, attractions, entertainment and food along the way. Purchase that perfect piece for your home or cottage, or start your Christmas shopping early with thousands of unique gift ideas all at one location. You will most certainly be charmed by the town of Bala, and this unique festival that has taken on a life of its own.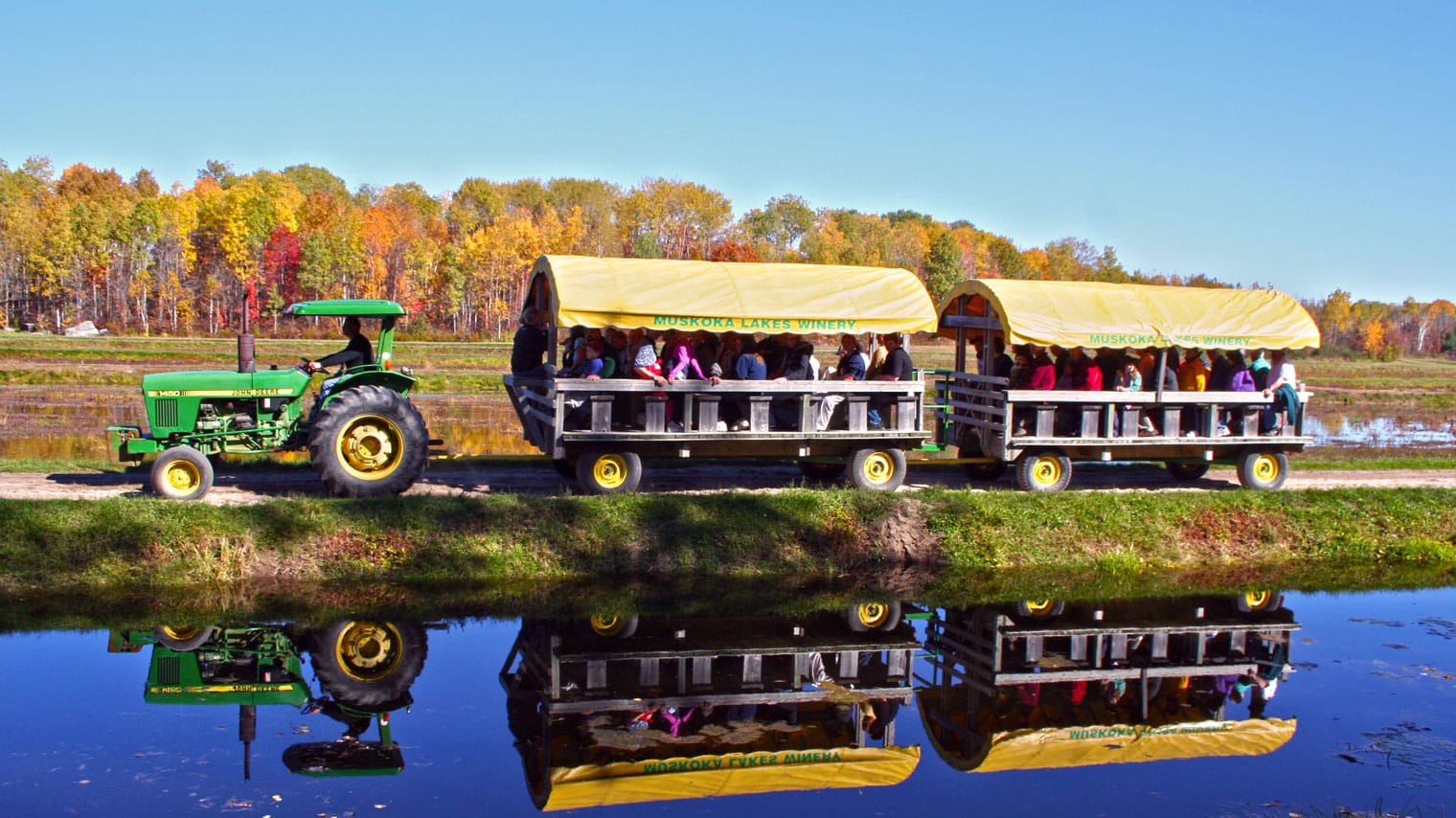 A visit to Muskoka Lakes Farm & Winery should definitely be a part of your festival experience to get a true appreciation for this tart, red berry and how it shaped Bala. Take a guided marsh tour and sample local craft beers, ciders, and their very own cranberry fruit wines. You can even put on a pair of waders and head into the berries for an epic Instagram or Facebook photo.
You can take the in-town shuttles out the farm & winery, a free ride with festival admission.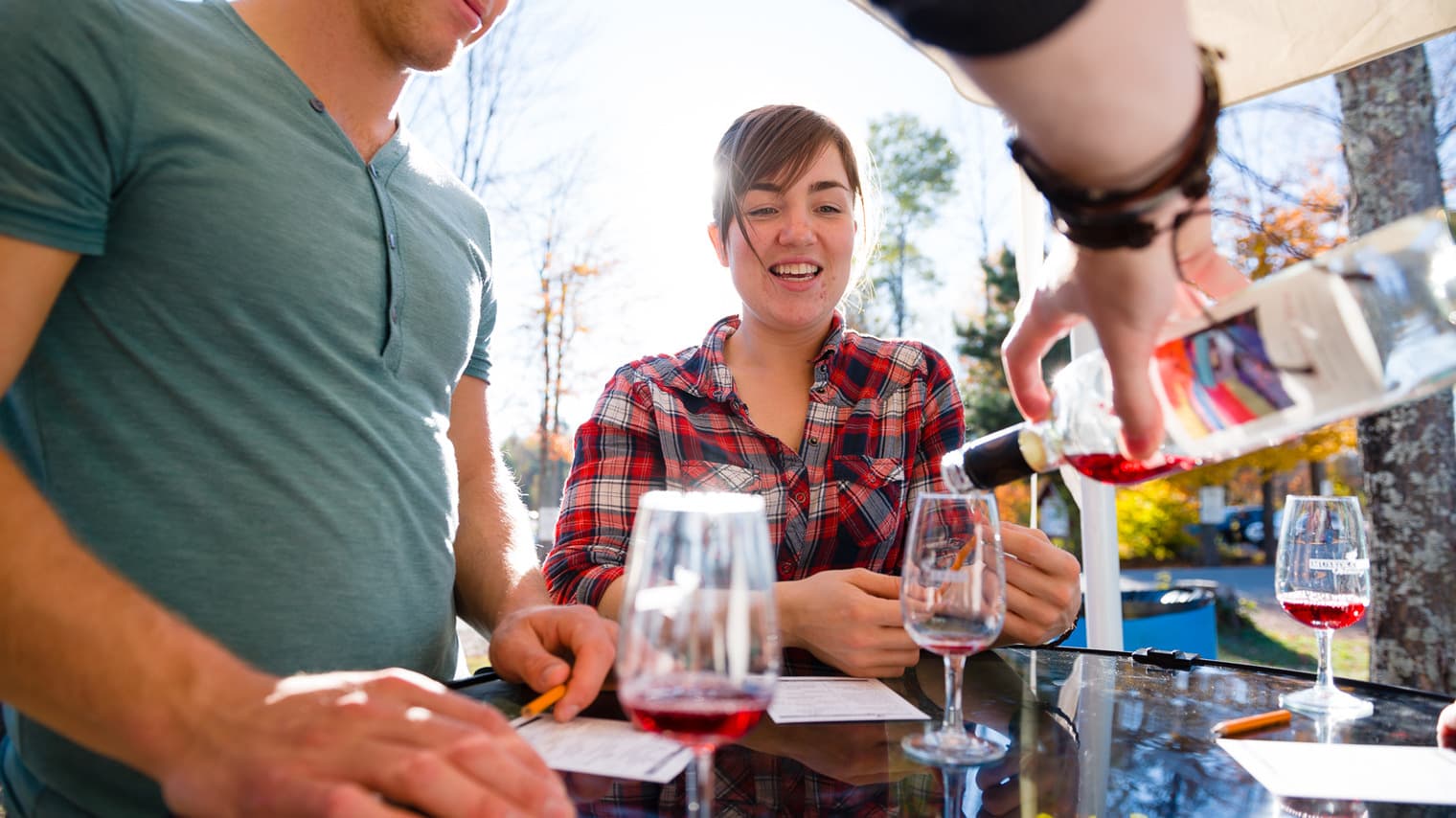 Join us in celebrating the wonderful cranberry at the Bala Cranberry Festival, and experience one of Ontario's truly remarkable events.
For more information, visit the Bala Cranberry Festival website