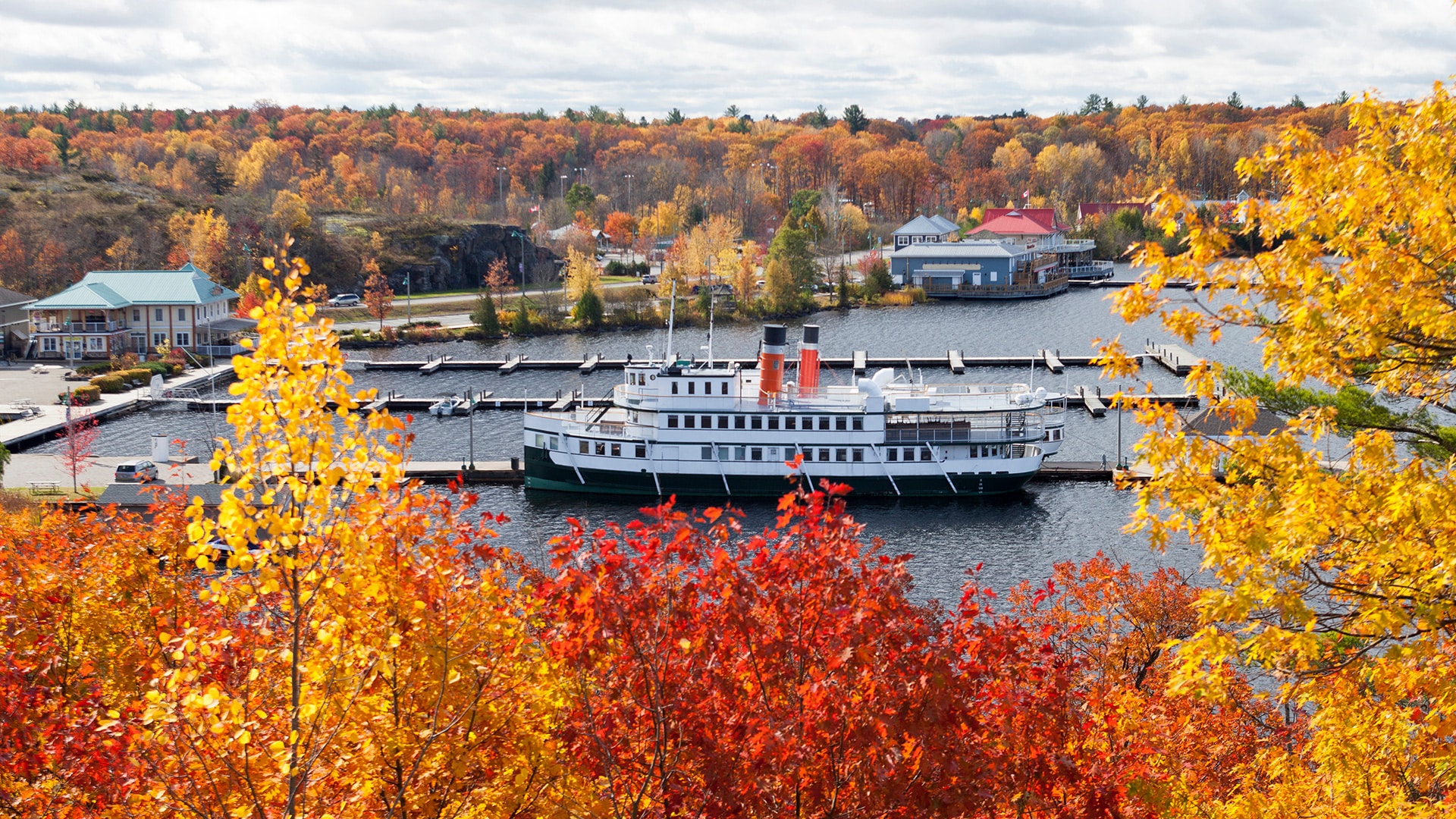 Gravenhurst is known as the Gateway to Muskoka. The lakes, forests and rocky landscape captivated the first visitors and have drawn people back for more than 150 years.
Early visitors, often rode a train down to Muskoka Wharf where they were transported by steamship to their summer homes and holiday resorts.
Today, take a step into the past by cruising on one of the historic ships that ply Muskoka's big three lakes. The RMS Segwun, at 130 years old, is the oldest operating steamship in North America.
Gravenhurst has a colourful history. Lumbering and sawmills were important. In fact, at the turn of the century, there were sawmills on Gull Lake and Lake Muskoka, with logs floating to cover much of Gravenhurst Bay.
The mills are gone and today the Muskoka Wharf is buzzing with different activity. A scenic boardwalk traces the same shoreline. Along the way, stop to enjoy a meal at one of the many places to delight the palate – everything from chef-prepared specialities, more casual meals and even a coffee shop and tea house. The wharf is anchored by the historic steamship cruise office at one end and the Muskoka Discovery Centre museum at the other.