November 17 – December 23
What's happening during the holidays in Muskoka? Look no further.
7 weeks until Christmas and over 25 holiday events happening across Muskoka. 📌 Save this guide for festivals, parades and markets you don't want to miss 🎅🎄.
Light up the Wharf: November 17
Embark on a shopping adventure like no other, as the Muskoka Wharf transforms into a winter wonderland of delightful treasures. Don't miss the Christmas Market at the Muskoka Discovery Centre. Learn more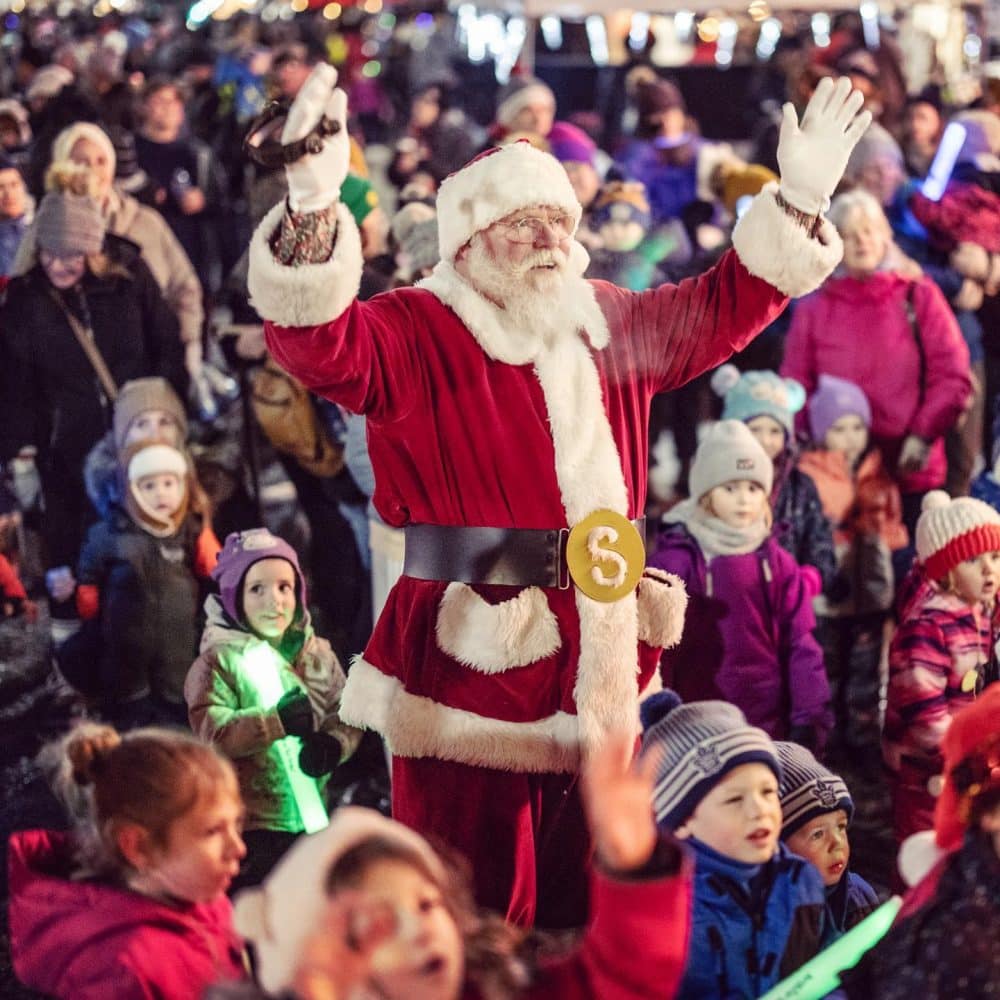 Bracebridge Festival of Lights: November 17 –Enjoy some great shopping plus sing along to Christmas carols with Jam Sandwich!

 Indulge in hot chocolate and 

mail letters to Santa! 

Spread some cheer and 

bring a toy for the Salvation Army Toy Drive! Learn more


Bala Parade: November 18 Ho! Ho! Ho! Santa will be here starting at 1pm in front of The Kee to Bala. Free ice skating follows at the Bala Arena. Learn more
Pratt's Christmas Market: November 18 Pratt's Christmas Market has 14 amazing local vendors that will be featured at this year's event. This is the perfect chance to get a head start on your Christmas shopping. Learn more


Christmas Market at Lake of Bays Garden Centre: November 18 The greenhouses will be bustling with vendors

, as well as a 

large group of vendors braving whatever weather comes our way in our outdoor vendor space. Learn more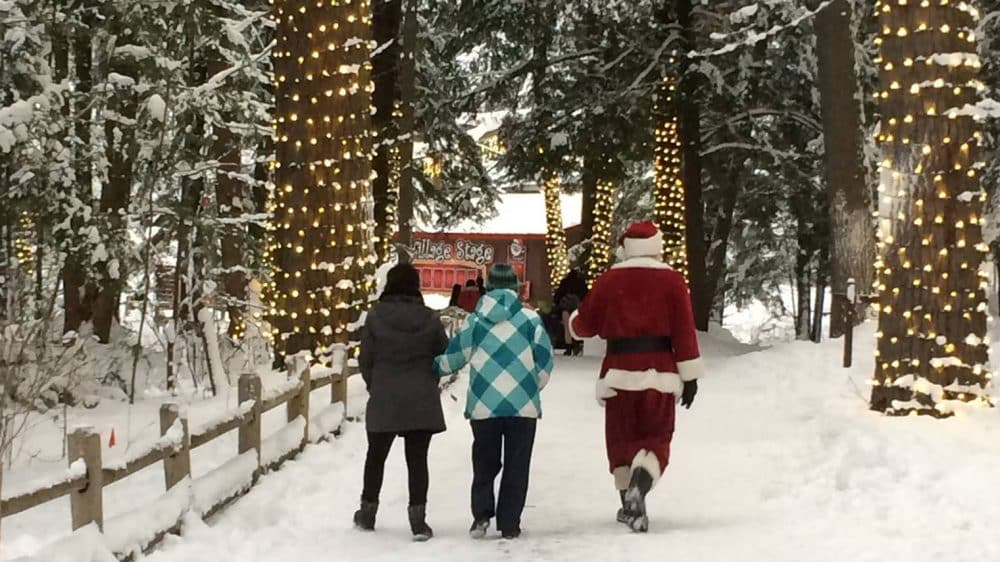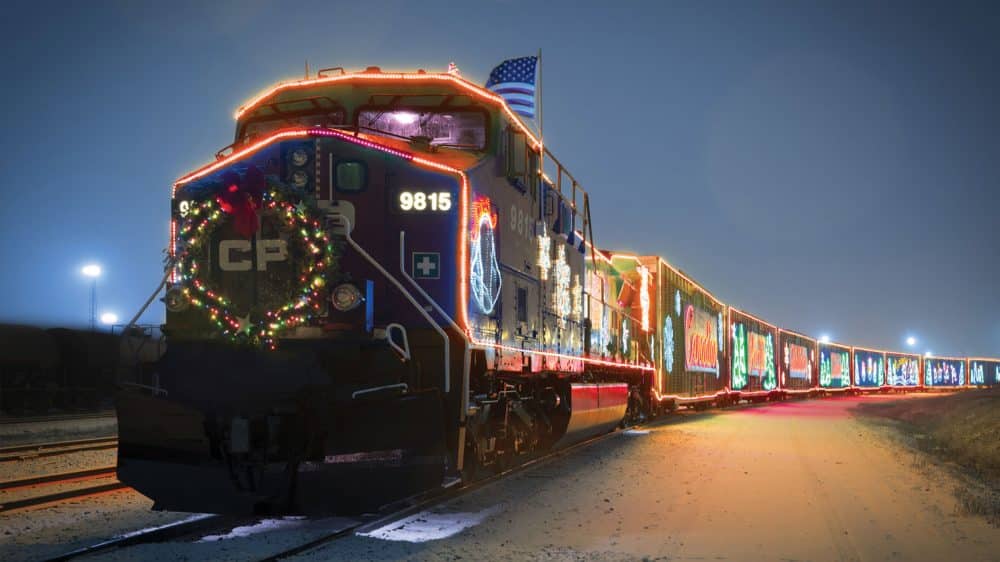 Huntsville Holiday Market: November 25-26 Santa and Mrs. Claus will be there! The BIA will be decorating the streets in holiday cheer and have warming outdoor fire pits. Carolers and dancers, as well as an organized shopping experience for kids. You can expect giveaways and so much more! Learn more



Build Holiday Baskets, Monday's: November 27-December 4

& 11 Join the holiday spirit at Farmer's Daughter! Create unique and thoughtful gift baskets at our exclusive shopping event! With those personal touches that make a unique and thoughtful gift. Learn more


CPKC Holiday Train: November 29 CPKC Holiday Train (formerly the renowned CP Holiday Train) is roaring back to Mactier to commemorate its remarkable 25th season. Learn more


Susan Gklukark Christmas: December 1 This Holiday season, celebrate with Susan Aglukark and her band at the Algonquin Theatre!Learn more
Bracebridge Parade: December 1 The Rotary Club of Bracebridge Muskoka Lakes is proud to host the 2023 Bracebridge Santa Claus Parade on Friday December 1st starting at 6PM. Learn more


Port Carling Parade: December 1 The Port Carling Lions Club Santa Claus parade December 2, 2023, This is a night parade starting at 6:30pm.  Learn more


Tales of the Nutcracker: December 2-3 Gravenhurst Opera House and Just 4 Kicks Academy of Dance are proud to present The Tales of the Nutcracker. Learn more


Sawdust City Brewing Co: Holiday Market December 3:  

Have some holiday shopping to do.

 

Sawdust City Brewing Co.

 

is having a holiday market 12PM-5PM. You can browse through crafts, gifts, jewellery, home decor and so much more.

FREE ADMISSION

, food donation is encouraged. Proceeds to directly to Gravenhurst Against Poverty (G.A.P.

Port Severn Parade: December 2  Come watch the Port Severn / Honey Harbour Santa Claus Parade starts at 1:00 PM. Meet the jolly man himself after the parade Pre-registration required.