Spring has nearly sprung in Muskoka!
The signs of spring in Muskoka are finally starting to arrive; warmer weather, melting snow, budding trees, and blooming flowers! Immerse yourself in the lively forests and secluded waterways. Embark on a wildflower hike and uncover delicate orchids, enjoy the melodies of birds, paddle towards roaring waterfalls, and explore the renowned Maple Trail of the region. There's no better time to start planning your spring fling getaway than right now!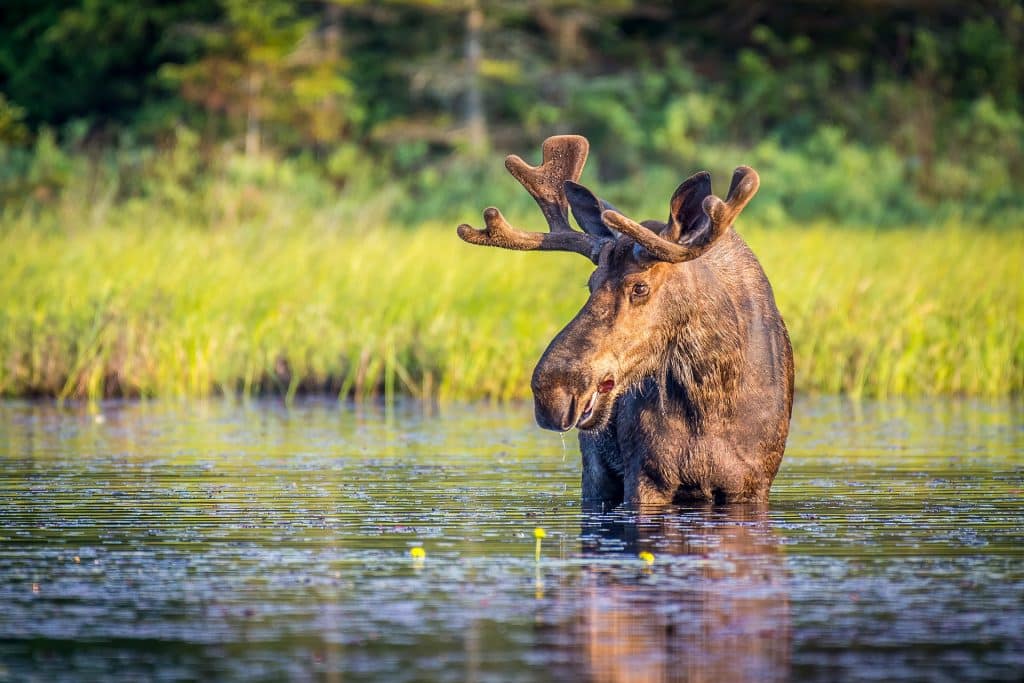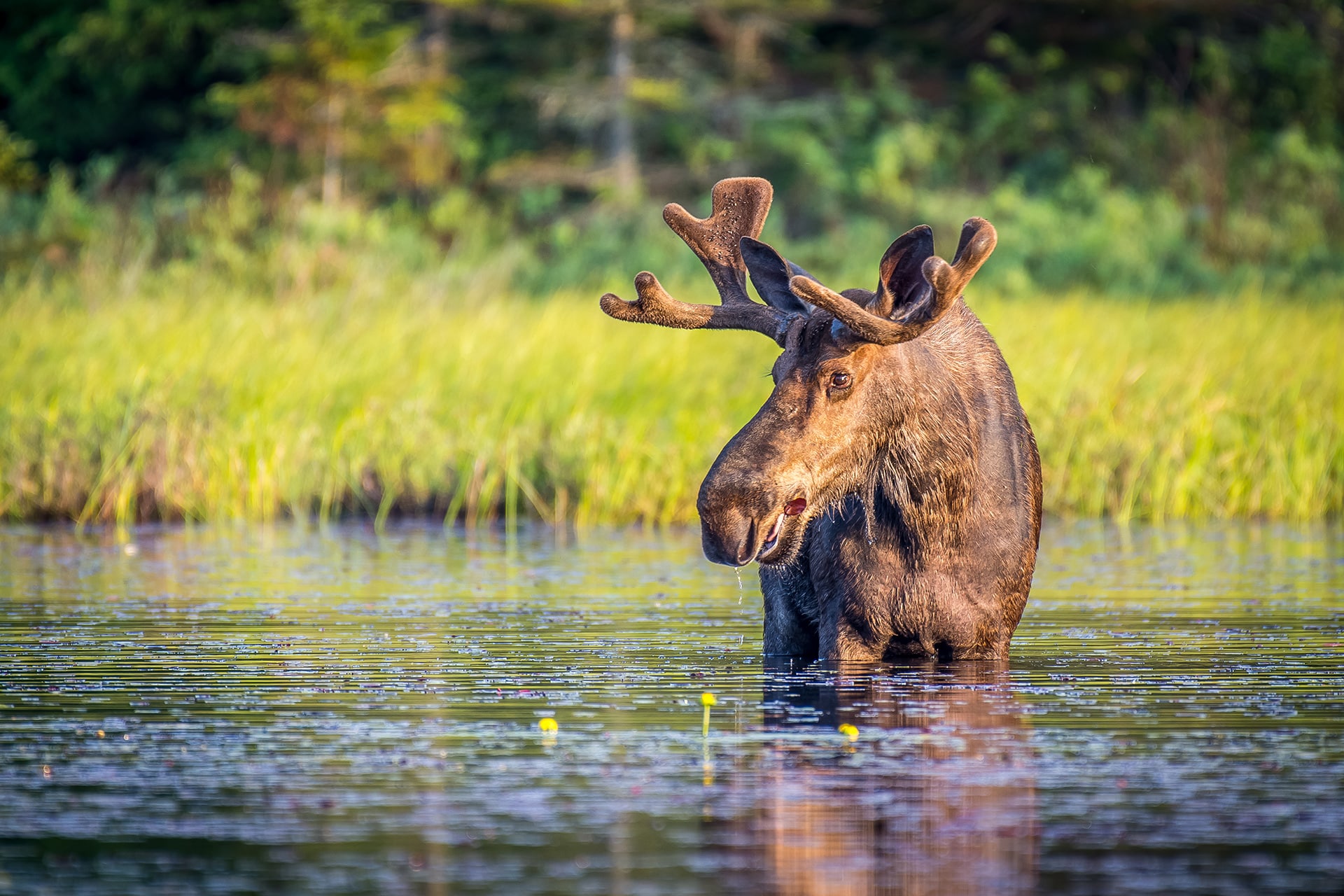 Enjoy the Outdoors 
There are so many options for hikers to choose from in the springtime. In Gravenhurst and Bala, you can find lady slipper orchids and trilliums along the granite shorelines as well as in the hardwood forests of Hardy Lake Provincial Park. Nearby, in the Torrance Barrens Conservation Area you can find carnivorous sundew and pitcher plant in the wetlands. In Lake of Bays, the Limberlost Forest & Wildlife Reserve has 70 km of scenic trails that lead to lakes, lookouts, and mossy woodlands.
Bracebridge, commonly referred to as the heart of Muskoka, is renowned as the prime destination for mountain biking enthusiasts in the region. Located adjacent to Highway 11 North, the Bracebridge Resource Management Centre boasts an extensive network of 19 km woodland trails that run parallel to the Muskoka River. LIV Outside, situated in Bracebridge, offers self-guided half or full day cycling tours with a range of networks and trails suitable for riders of all expertise levels. Visitors can enjoy the ease of renting all necessary equipment from LIV Outside without the hassle of transporting their own equipment for a seamless experience. There are plenty of other locations to explore for cycle touring, training and trekking.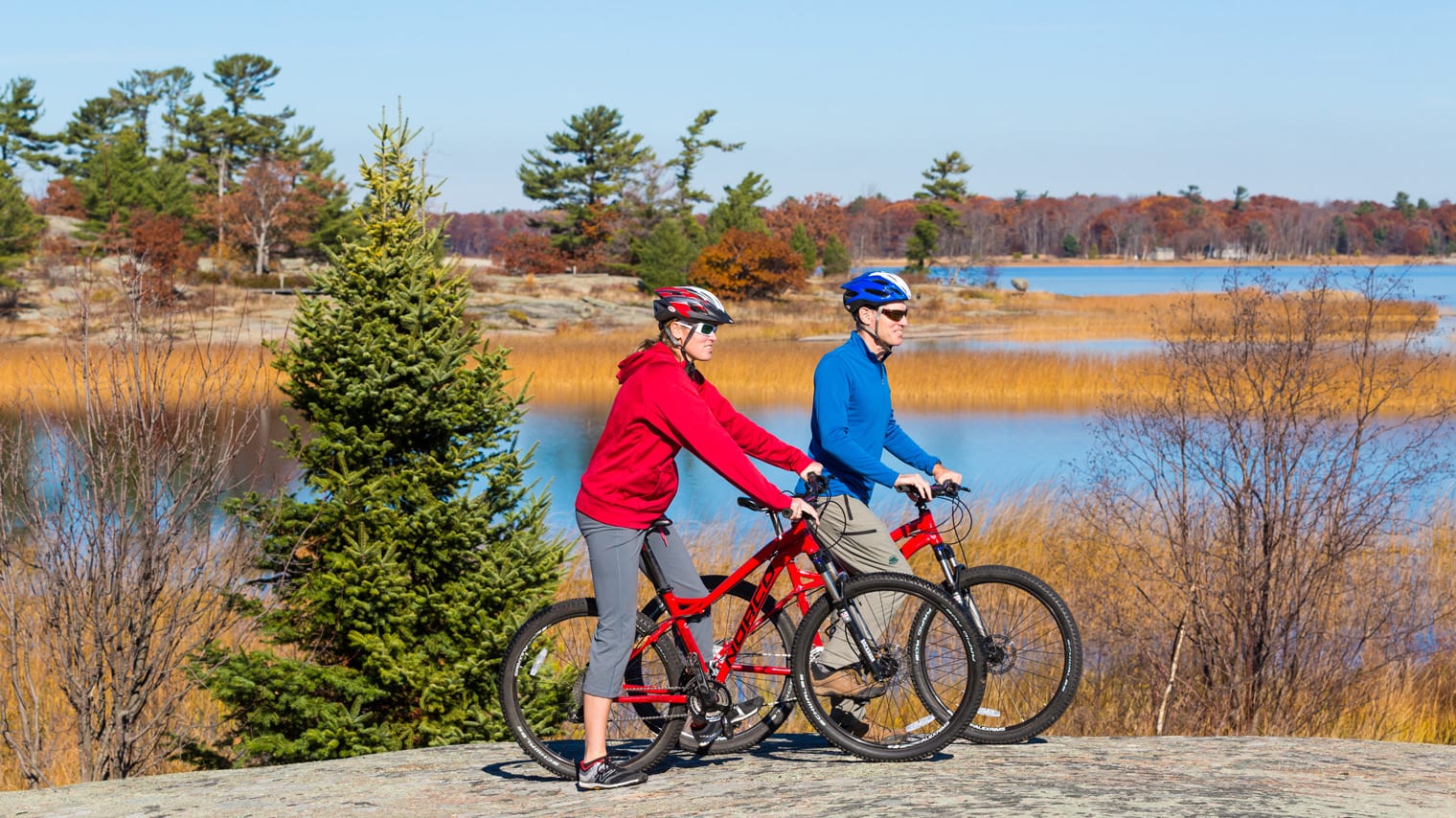 Paddle by Muskoka's Beautiful Waterfalls
The optimal period for canoeing, kayaking, or paddleboarding along the river and catching sight of the breathtaking waterfalls is from spring to early summer. Bracebridge offers a chance to paddle on the Muskoka River and admire the splendid South Falls, which holds the record for the tallest vertical drop waterfall in the region. If you are on the fringes of Algonquin Park, then you can take pleasure in a half-day paddle in the wilderness, starting from Oxtongue Lake and culminating at Ragged Falls. There are many waterfalls to explore in Muskoka!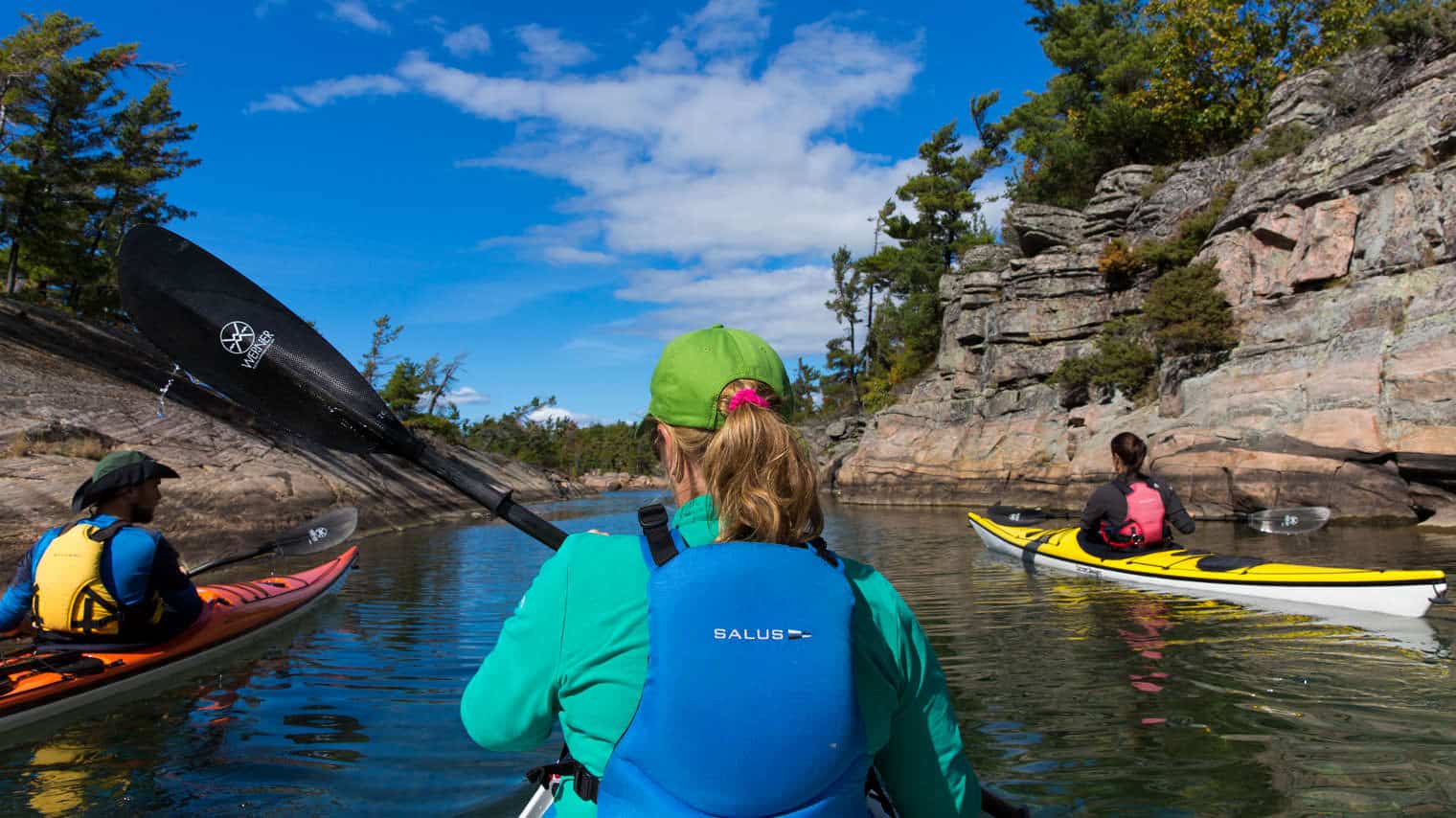 Hop on the Muskoka Maple Trail
Described as the epitome of Canadian cuisine trails, this seven-week festivity dedicated to everything maple offers stops and destinations throughout Muskoka: the Muskoka Maple Trail. Indulge in maple-infused sweets, drinks, and culinary delicacies, visit a genuine sugar shack, take a memorable horse-drawn sleigh ride into the maple forest, learn to make taffy-on-snow, and much more! The culinary trail takes place from March 11 to April 28, 2023, with the highly anticipated Maple Festival to close out the trail on April 29.  Sugarbush Hill Maple Farm, a local sugaring facility, is open for visitors all year round and the perfect place to start exploring all things maple in Muskoka.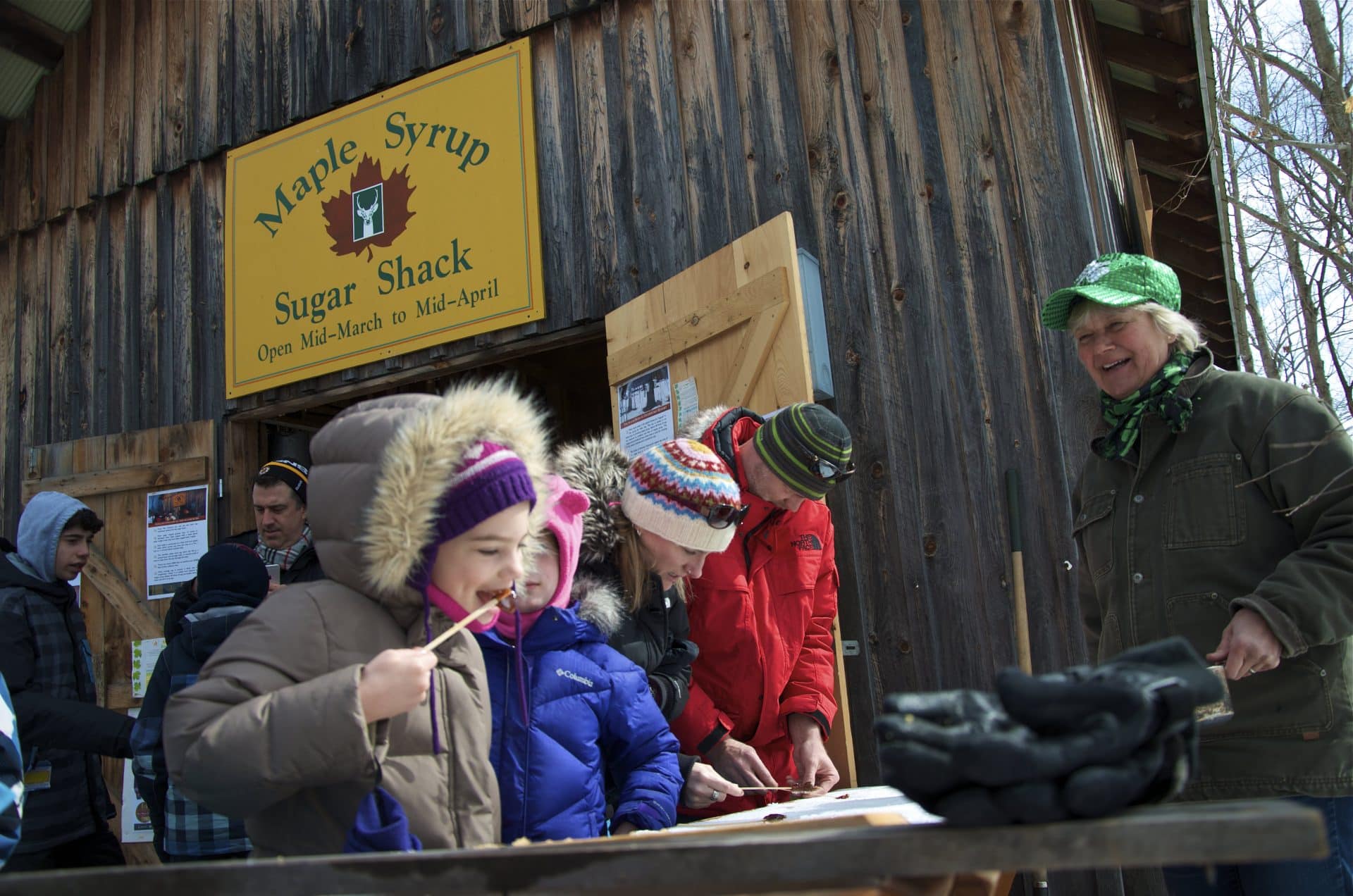 Spring in Muskoka is quickly approaching, so don't miss out on all the spring fun to be had! Whether you're looking for something to satisfy your sweet tooth, to revitalize your sense of adventure or get in touch with nature, do it in the fresh Muskoka air! Book your getaway before it's too late and get that spring back in your step!