It's Sweater Weather in Muskoka Again!
Fall has arrived in Muskoka following the hot and bustling summer. It's time to kick off those flip flops and lace up those hiking boots as the cozier season approaches.
Fall is perfect for hiking: the cooler temperatures and natural beauty combined create the ideal hiking season. Fall is fleeting, so take the opportunity to experience a fall hike in Muskoka before it gets too chilly to be outdoors for extended periods of time. Here are 5 breathtaking hikes that allow you to fully appreciate Muskoka's autumn glow. Don't forget to snap tons of photos! Whether your shooting a family portrait or capturing a memory, these photos will always bring you back to that beautiful fall day you spent in Muskoka.
Read on to discover 5 fall hikes in the Muskoka region.
Huckleberry Rock Lookout Trail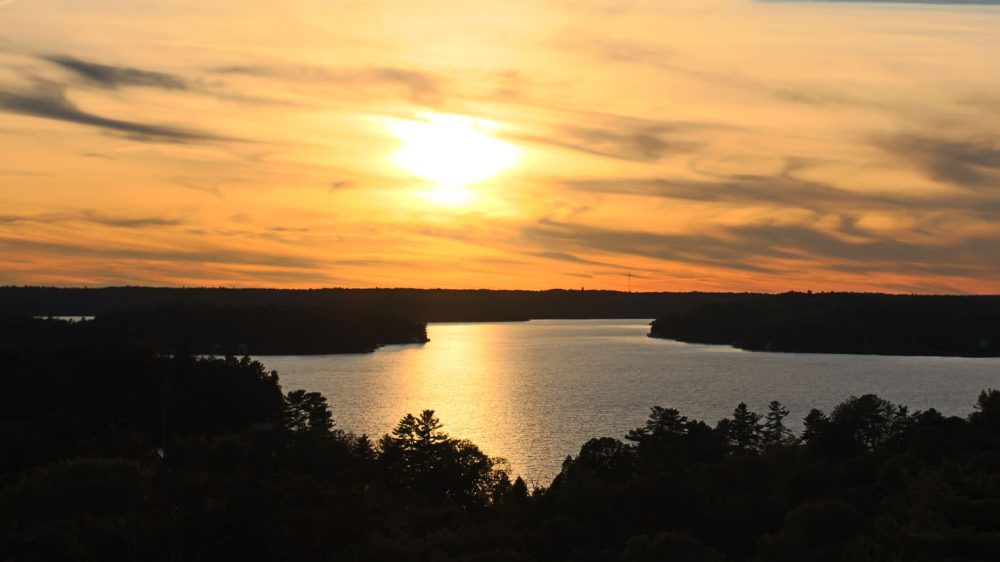 1057 Milford Bay Rd, Bracebridge, ON

Wander along some of the oldest rocks in the world on this 2.5 km loop trail, considered to be moderately challenging. Over the years, glaciation, erosion and fire have exposed the pink granite surface of the rock, creating a one-of-a kind hiking experience on the Canadian Shield. Don't miss the scenic lookout, which is considered by locals to be one of the best places to view the sunset in all of Muskoka. Be sure to follow the white ribbons in trees and white paint on rocks to stay on the trail.
Visit the website for more information
Cranberry Hiking Trails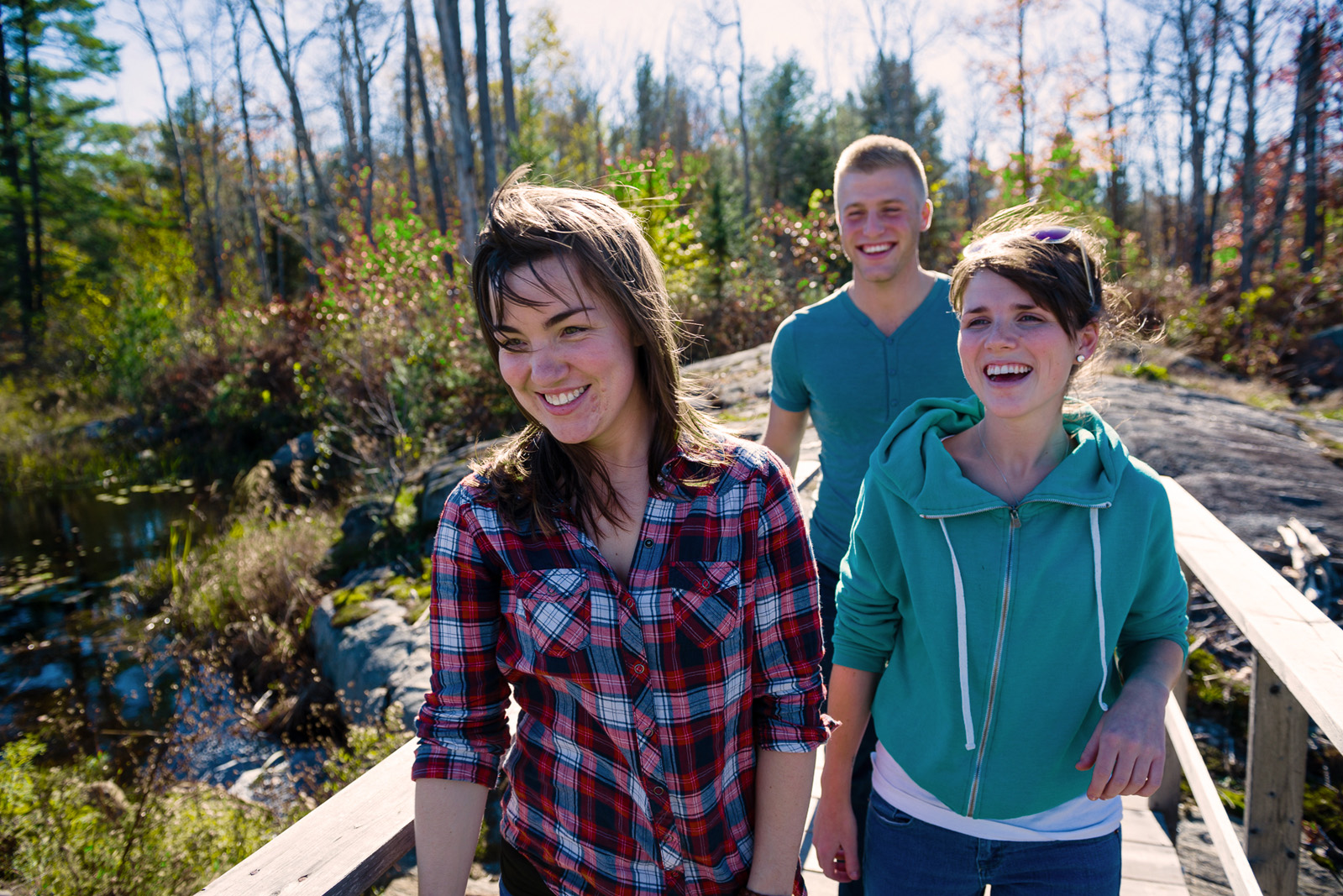 1074 Cranberry Road, Bala, ON
The trails form a route between wetlands and hills, hardwood forests, barren stone ridges and cranberry marshes. Over 10km of trails that originate at Muskoka Lakes Farm & Winery, in Bala – the Cranberry Capital of Ontario. This trail is a double-header, not only can you hike and take in the colours of fall, you can also have some well-deserved cranberry wine afterwards! Note: you must book passes in advance.
Visit their website for more information
Hardy Lake

19 Kilometres West of Gravenhurst; Accessible via Highway 169
Hardy Lake has some of the best hiking in Muskoka, especially during the fall. The trails range in difficulty and, from beginner to experienced. Some of the more challenging trails require a moderate level of navigation skills and can take upwards of 3 hours. There are no facilities at this Park, but there is a parking lot and hiking trails. This is a non-operating park, and as such biking, motorized vehicles and camping are not permitted. There is so much to see at Hardy Lake!
Visit their website for more information
Oxtongue River-Ragged Falls Trail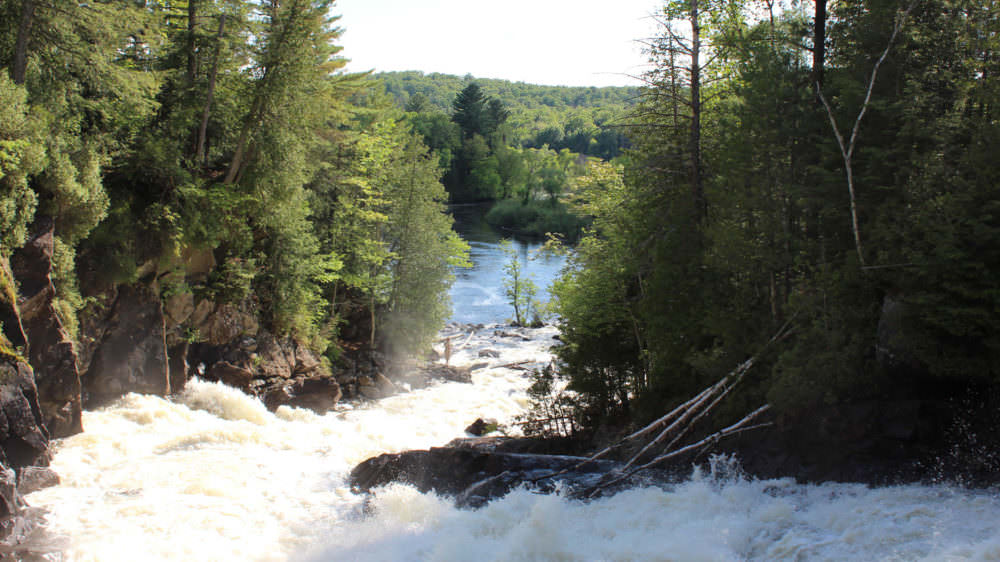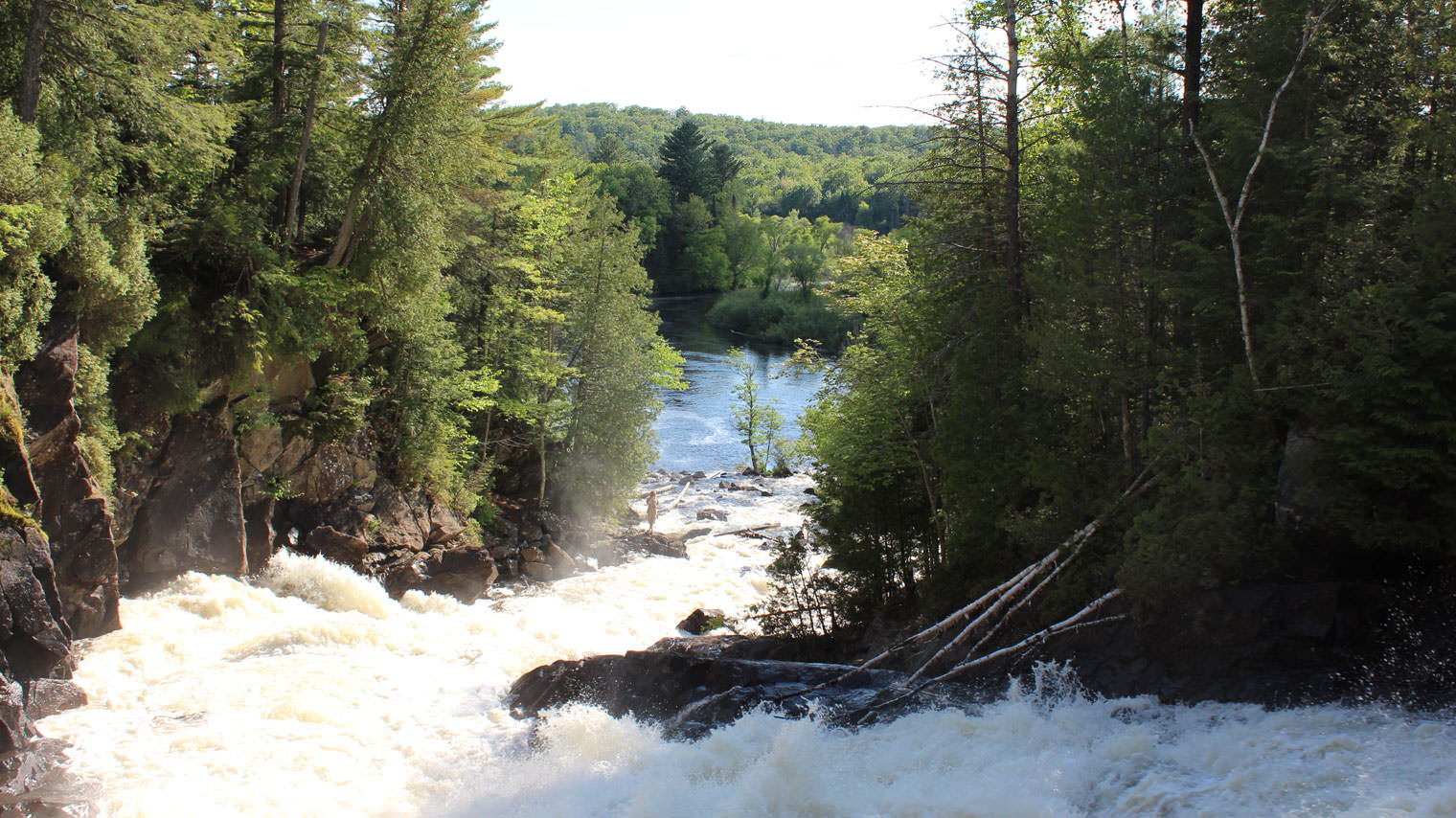 Hwy 60, Before the entrance to Algonquin Park
This is the shortest trail on our list at just 1 km in length. On this trail you will see the beautiful Gravel Falls, named one of the 10 best waterfalls in Ontario, the thundering whitewater perfectly captures the extreme force of glacial meltwater. The waterfall's natural glory is accentuated by the backdrop of red, yellow, and orange leaves during the fall season. The trail is located along the Highway 60 corridor, just prior to Algonquin Park's West Gate entrance.
Click here for more information
Beetle Lake Trail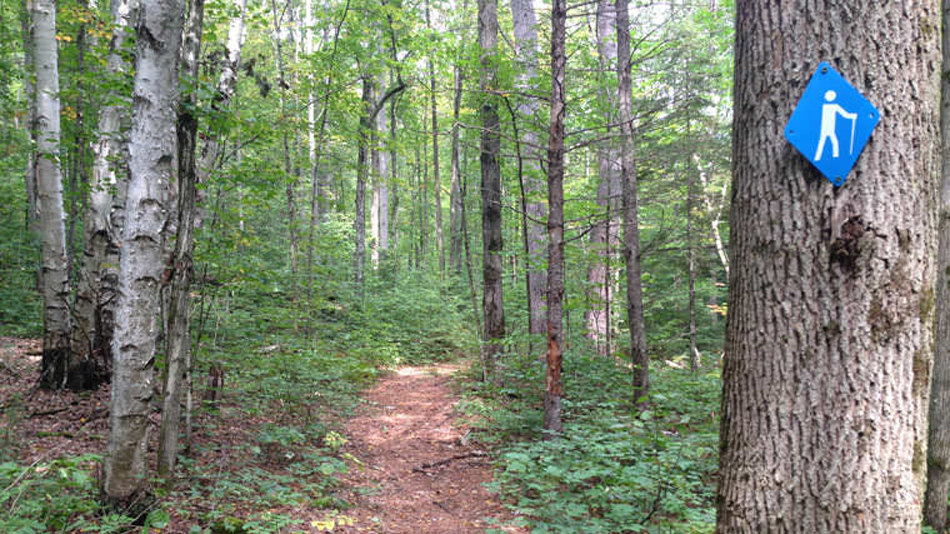 1035 Algonquin Outfitters Road, Dwight, ON
Considered to be one of the best places in Muskoka to spot red-tailed hawks, barred owls, and ruffles grouse, this 5 km hike is sure to be a favourite among birdwatchers. The challenging-level trail guides hikers through an active beaver pond, bog, and stunning hardwood forest. A 100-foot rocky ridge overlooking Oxtongue Lake offers a mesmerizing view of the fall colours and is perfect for photo opportunities.
Click here for more information
Stay and Play
Make the most of your Muskoka experience and check out our top recommendations for places to stay and perfect getaway packages.