Find feathered friends in your own backyard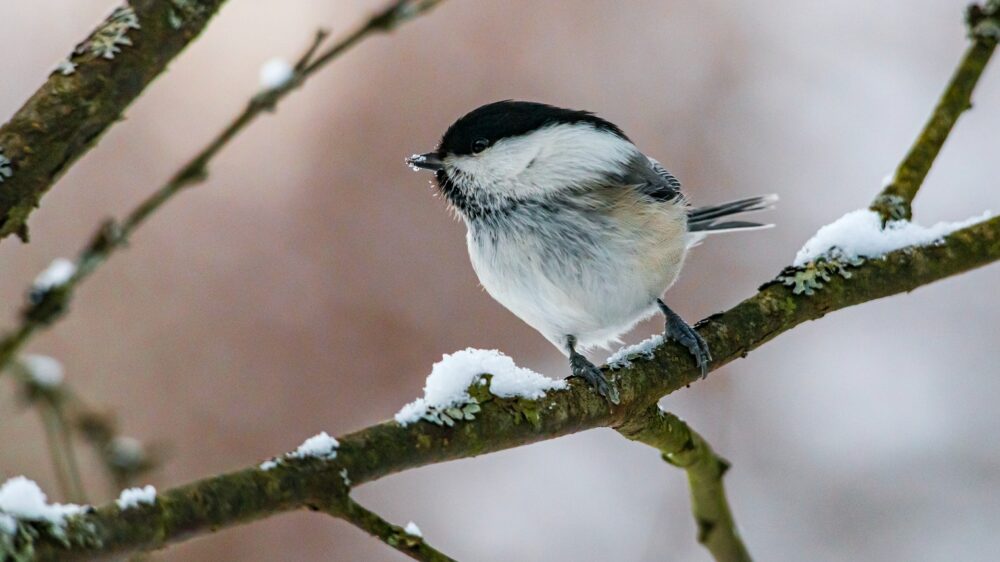 In the spirit of sticking close to home and exploring locally this winter, we're focusing on getting outside and rediscovering all that our own backyard has to offer. And what's one new winter activity that you likely haven't tried yet? That's right, winter birdwatching!
Take a break from the hustle-and-bustle of modern-day life and get your family bubble together for a laid-back afternoon of birdwatching. There's nothing more peaceful than a quiet day spent in the nearby Muskoka wilderness. How many different birds will you find?
Read on to learn more about getting started with birdwatching in Muskoka.
Introduction to birdwatching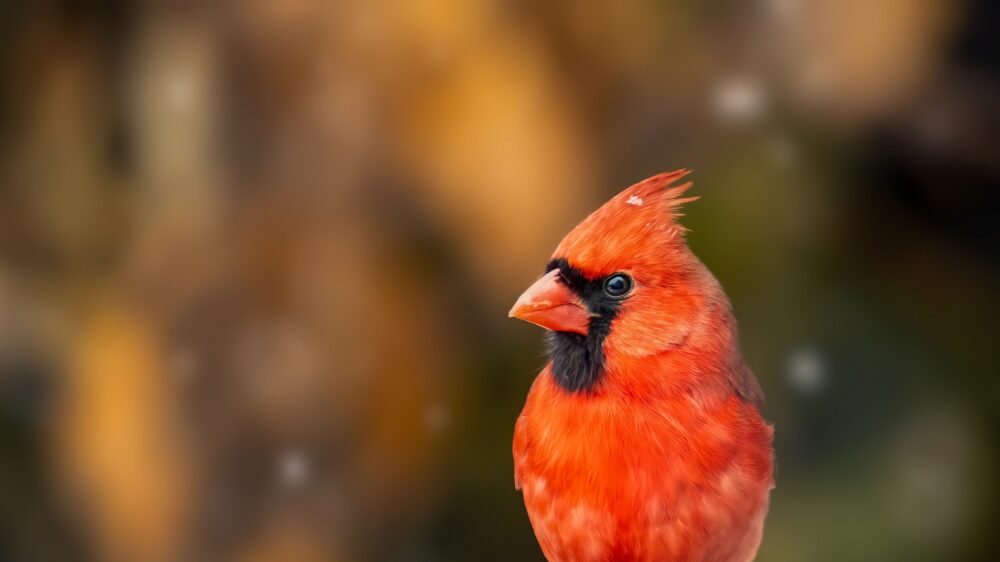 Birdwatching is just as it sounds – watching for different species of birds in their natural habitats. Birders challenge themselves to see how many different types of birds they can locate or to spot a rare bird species that tend to be very shy. Most birders keep records of the numbers and types of birds they have found, which you can do too with a notebook. There are also many mobile apps that have been designed specifically to help birders track their finds. As you may have guessed, birding requires a healthy dose of patience, and strong observational skills. Besides simply looking for birds, you'll also want to keep listen for their different calls.
Here in Muskoka, there are several common bird species that you may encounter as a birdwatcher. One bird you'll likely see is the Black-capped Chickadee, a tiny, plump bird identified by the black hat it wears and the chickadee-dee-dee call it makes.
Another common bird is the well-known Blue Jay that, just as the name suggests, is a bright blue, medium-sized bird. Blue Jays tend to frequent backyard bird feeders.
Although harder to spot, the Pileated Woodpecker should also be included on your list of birds to try and spot. About the size of a crow, the Pileated Woodpecker inhabits hardwood forests and has a black coat, white wings, and a fiery spot of red on the top of its head.
Before heading out onto your birding adventure, be sure to stop in at Algonquin Outfitters to pick up any necessary gear. Now offering a terrific online storefront and the option for curbside pickup, Algonquin Outfitters is a must-stop this winter for any items you may need to get started with birdwatching. As this is an outdoor activity, you'll want to bundle up with some of their great winter gear and clothing. Don't forget your toque!
Algonquin Outfitters offers several guidebooks to wildlife observation in the Muskoka area, which will definitely help to identify different bird species. And, you won't want to leave home without a good pair of binoculars to spot those hard-to-see birds, which can also be found at Algonquin Outfitters. Call the store's Huntsville location for assistance in finding these items at (705) 787-0262.
Places to go birdwatching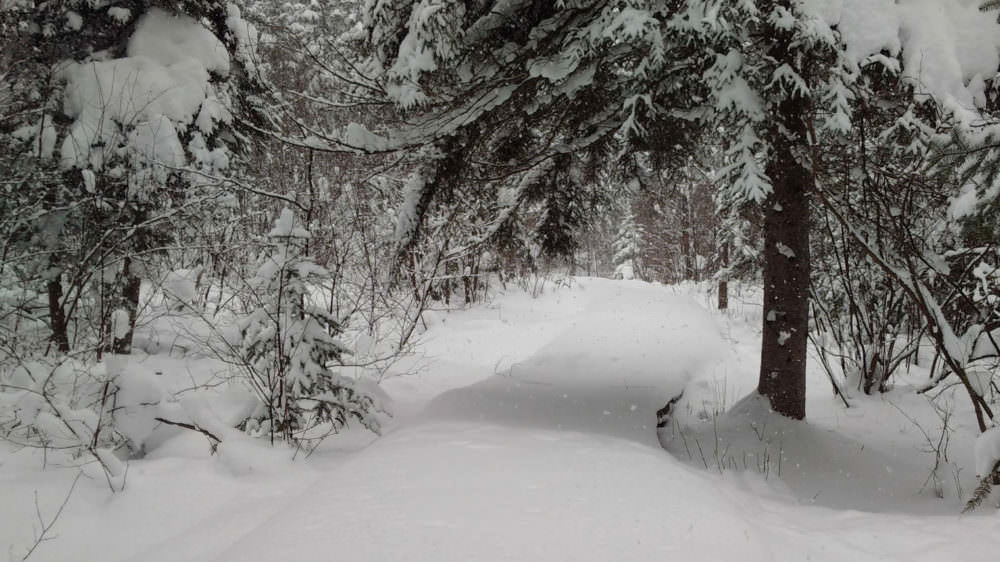 Luckily, if you're fortunate enough to live in Muskoka, there are so many different trails and natural areas that are perfect for birdwatching and are available just outside of your front door. While you have a good chance at spotting birds at most trails in Muskoka, these are some of the top places in the region to find a few of our feathered friends.
Located in Huntsville, the Hunter's Bay Trail is a multi-use 3.8 km trail that runs through the town and various parks. A portion of the trail is made up of a floating boardwalk that crosses Hunter's Bay and is a good place to watch for birds, especially during the warmer months. Find parking for the trail at Avery Beach and Orchard Park. Click here for a trail map.
Another good place for birding is the Torrance Barrens Conservation Reserve, found just off of Southwood Rd, south of Bala. At almost 5000 acres in size, and quite rural, you'll have a high chance of spotting a bird or two. Choose from the 3 km, 5 km, or 6 km trail lengths, and watch for metal trail markers. Click here for a trail map.
Feeling chilly? Make the quick drive into Bala afterwards to pick up a hot drink from Cottage Cravings. Try one of their 30 different flavours of hot chocolate, or grab a sweet treat. The cafe is open for take-out at this time and orders can be placed in person or by phoning 705-762-4444.
In Gravenhurst, the Peninsula Trail, located on the Muskoka Wharf, is a good choice for birders. This 2.8 km trail winds along the shores of Lake Muskoka and includes sections of rocky terrain and stroller-friendly boardwalk. Find parking at the trailheads near the marina. Click here for a trail map.
Don't forget to stop by Sawdust City in downtown Gravenhurst after visiting the Wharf. Bringing home one of their delicious brews is the perfect way to relax after a day outdoors. Orders can be placed for curbside pickup by calling 705-681-1100. Their retail store is also open for pick-up from 11 am- 7 pm daily.
Birdwatching at home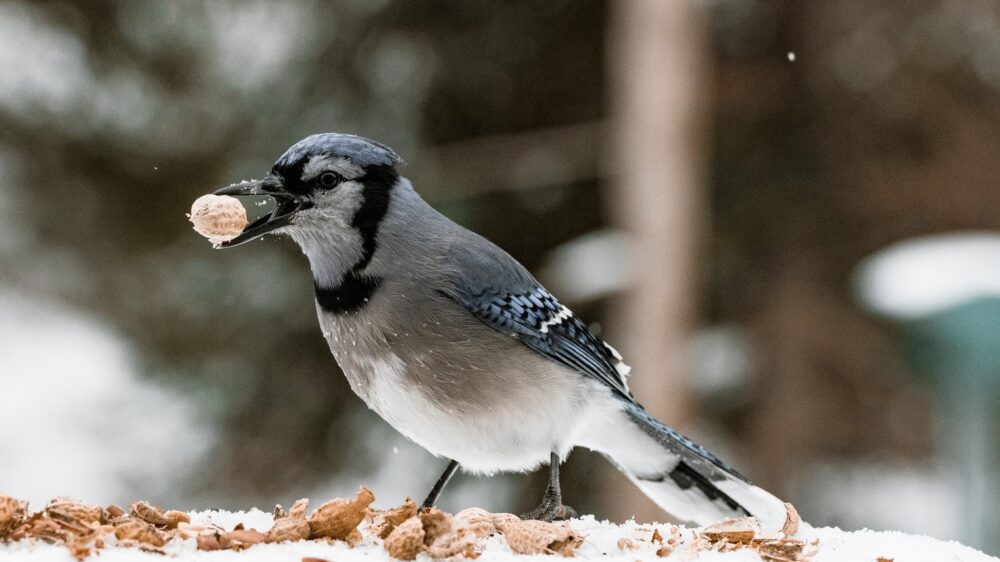 Looking to go even further with birdwatching? Bring home your own birdfeeder and fill it with birdseed to continue your birding adventures right in your own backyard – literally!
The Lake of Bays Garden Centre is a must-stop for birdfeeders. Choose from one of their many different birdfeeder styles to welcome birds into your own yard. Browse their online store and place an order for curbside pick-up at their retail location in Dwight. They also offer a variety of birdseed, including suet cakes, logs, peanuts, and speciality mixes that birds will be sure to love.
Insider tip: peanuts are a favourite snack among birds. Order some peanut pickouts from the Lake of Bays Garden Centre to attract Blue Jays, Woodpeckers, and Cardinals to your backyard feeders.
COVID-19 Modifications
The Muskoka region, including the restaurants and local businesses discussed above, have taken several precautions to help prevent the spread of COVID-19. Social distancing procedures must be followed. Masks are required for entry into all buildings and when social distancing is not possible. Frequent hand-washing is encouraged and everyone must self-isolate if experiencing any COVID-19 symptoms. For more information regarding COVID-19, please visit our COVID-19 Updates page