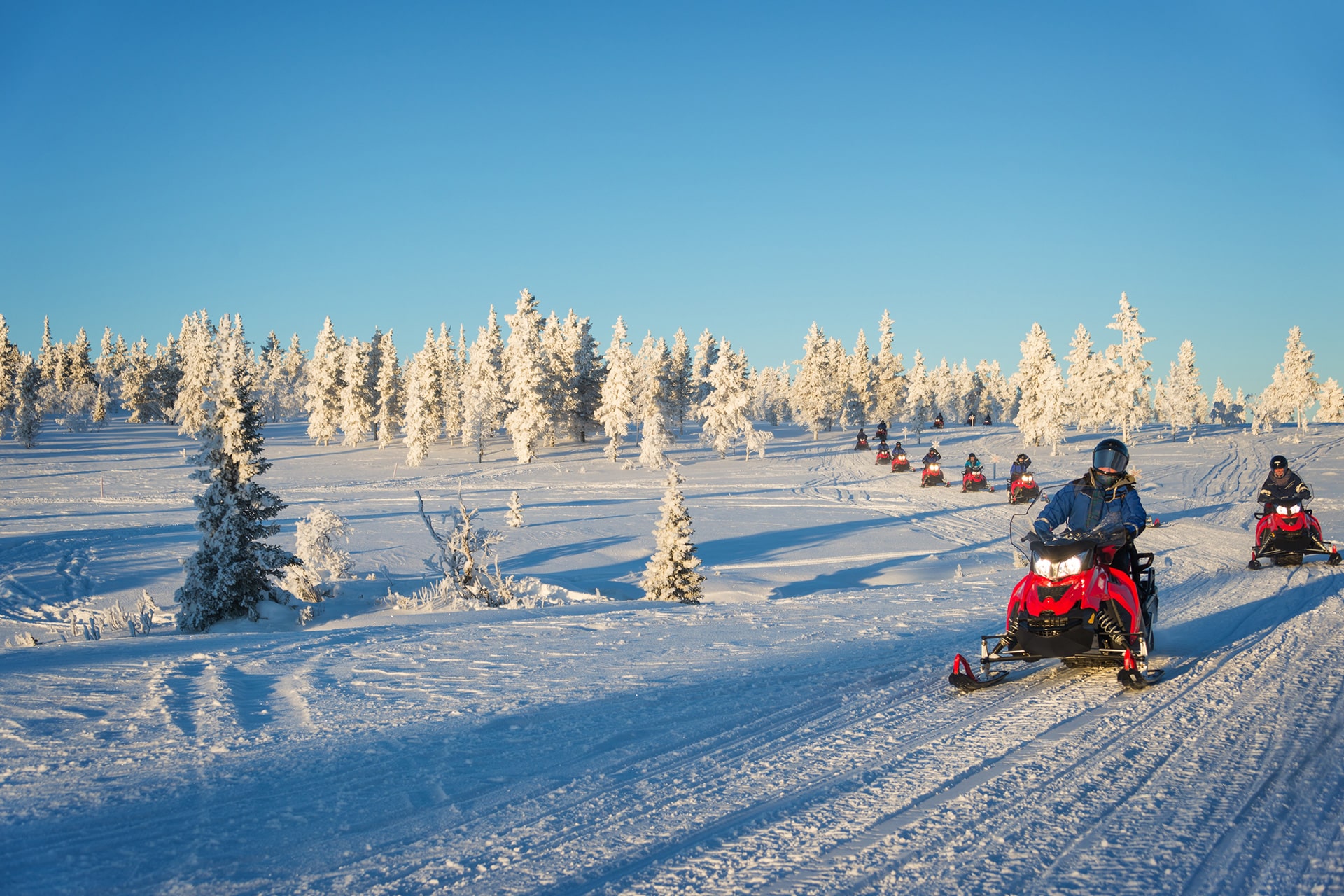 There are so many exceptional experiences just waiting to be discovered in Muskoka, especially during the wintertime! The Region has put itself on the map as a major winter destination, thanks in part to all the winter fun ready for you to experience. Whether it's your first time snowshoeing through a forest or your fortieth, get out and experience the very best that Muskoka winters have to offer.
 
Wonderful Winter Activities
Muskoka may be known for its summer activities, but it's also a winter wonderland! Take advantage of the snow and enjoy some of Muskoka's winter activities like snowmobiling, outdoor skating rinks and trails, cross country and downhill skiing, winter hikes, ice fishing, and snowshoeing. Spend a weekend surrounded by the beauty of the snow-covered landscape and cozy up in a cabin or chalet. Whether you're a seasoned winter enthusiast or looking to try something new, Muskoka has plenty of winter activities to keep you entertained.
Winter carnivals in Muskoka are a perfect way to enjoy the snowy season with your family. From lumberjack shows to Santa Claus Parades, winter carnivals happen in various parts of Muskoka and offer a wide range of activities for all ages. Enjoy live music, tasty snacks, and warm beverages while strolling through the carnival grounds. With plenty of laughs and fun, winter carnivals in Muskoka are a must-attend event for families looking for some winter excitement.