Aboard a Cruise Ship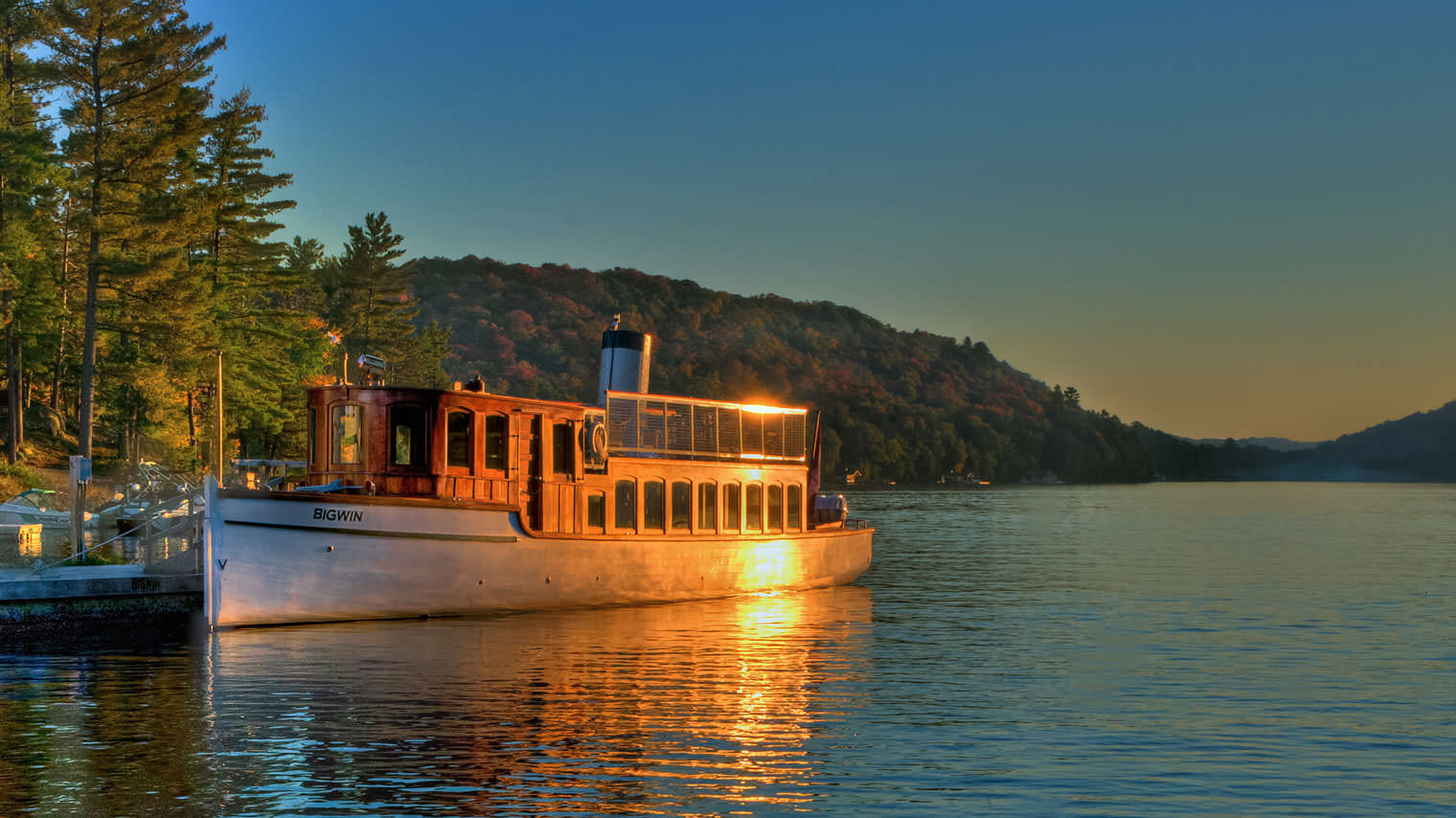 Muskoka boasts six fall cruises that will take you out to view the colours by water. Witnessing the majestic colours aboard one of these masterful vessels that ply the beautiful Muskoka waterways is an experience worth reliving again and again.
---
The Cranberry Harvest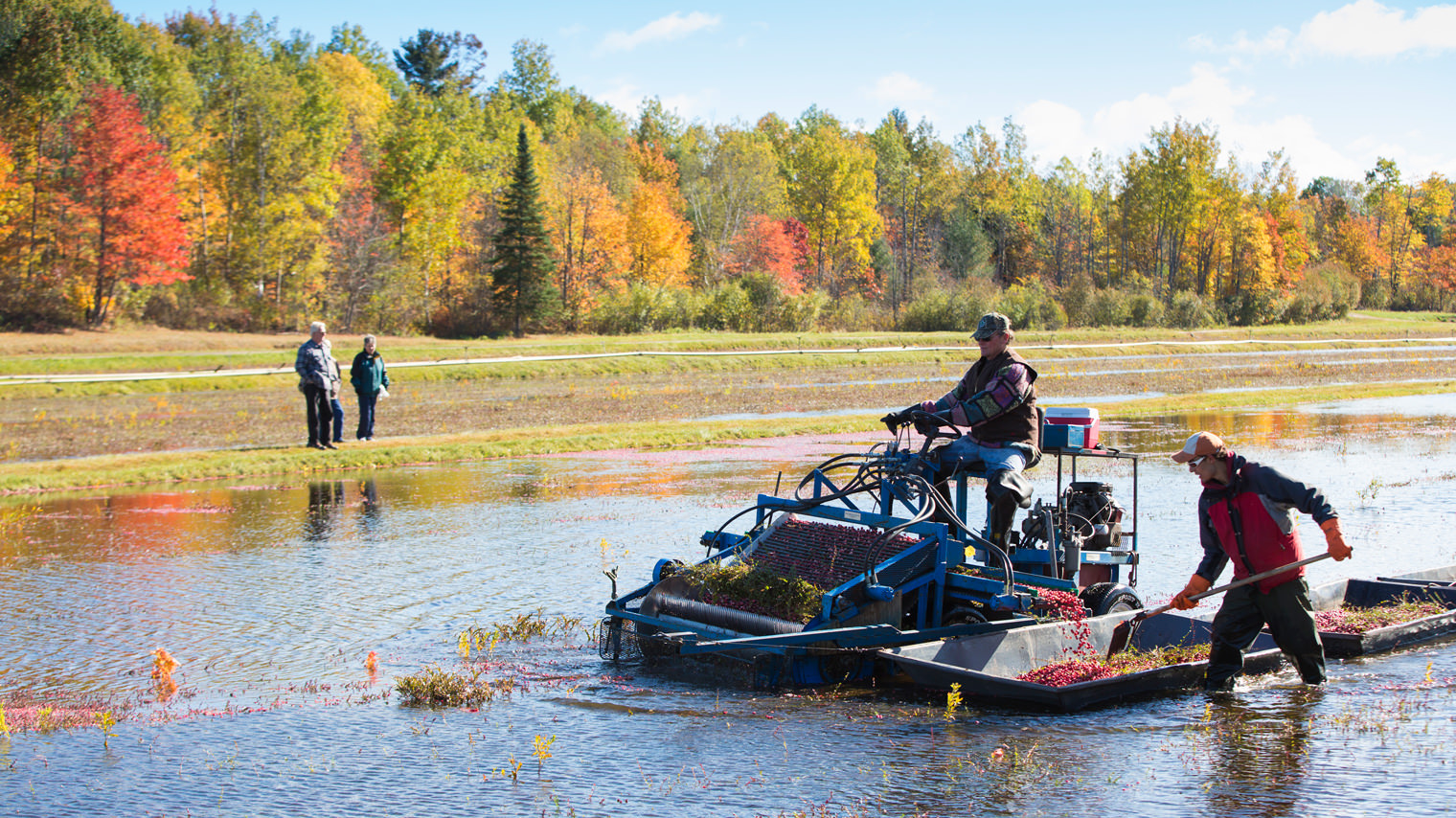 Bala is undoubtedly the Cranberry Capital of Ontario, highlighted by their weekend celebration, the Bala Cranberry Festival, always the weekend after Thanksgiving. The celebration isn't just confined to this weekend, as this tart little berry is celebrated throughout its harvest, typically from September 24 – October 31. The harvest brings new meaning to fall colours, and you are sure to see an abundance of oranges, yellows and (cranberry) reds around the marsh.
Visit Johnston's Cranberry Marsh and Muskoka Lakes Winery in Bala throughout the cranberry harvest. They offer three tours daily, wine tasting, shopping, tasting, hiking, wagon rides, helicopter rides, and the ever popular photo opp of you walking in the berries (The photo opp is available September 30 – October 15, and October 21 – 22.).
---
On the Island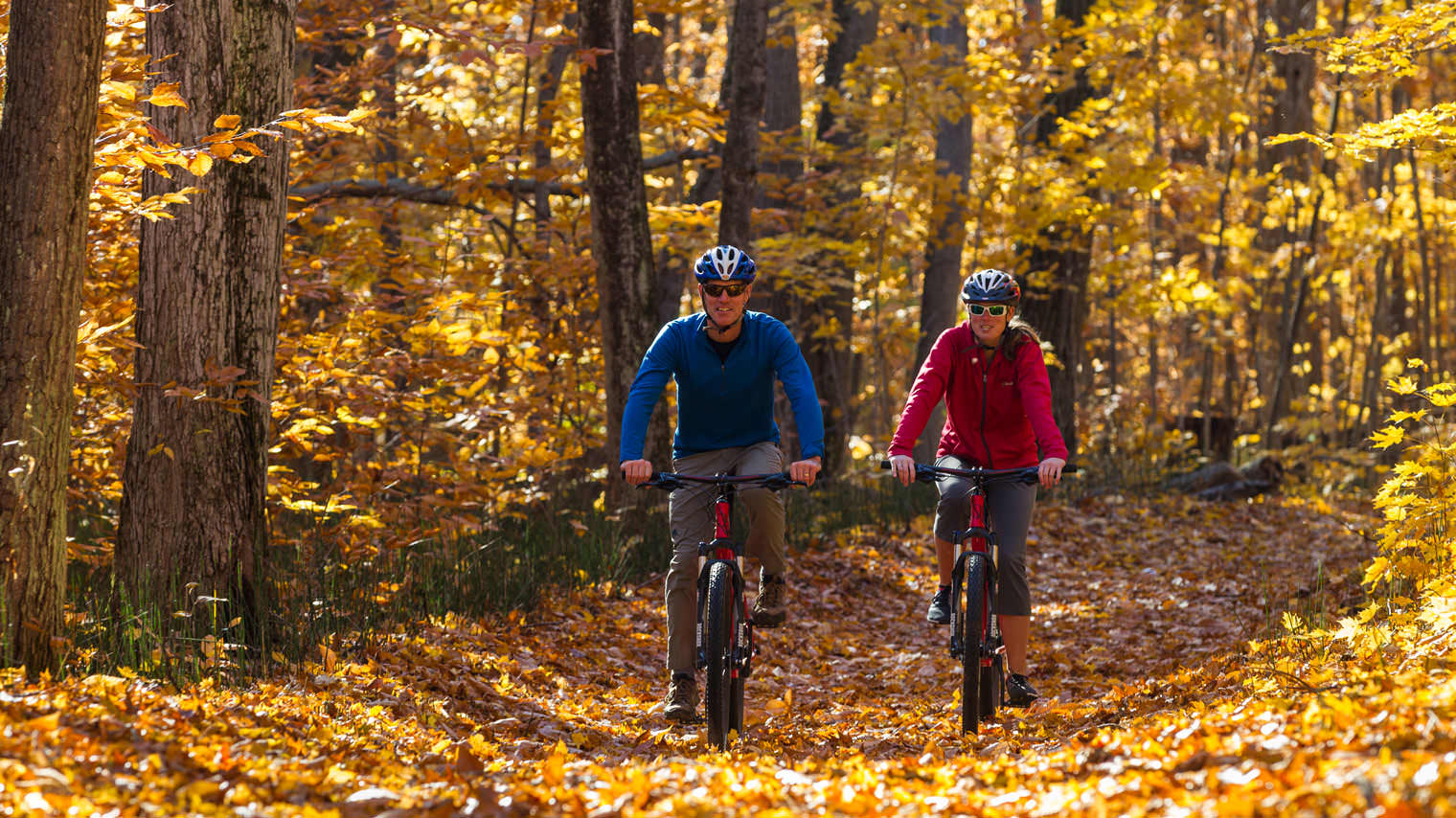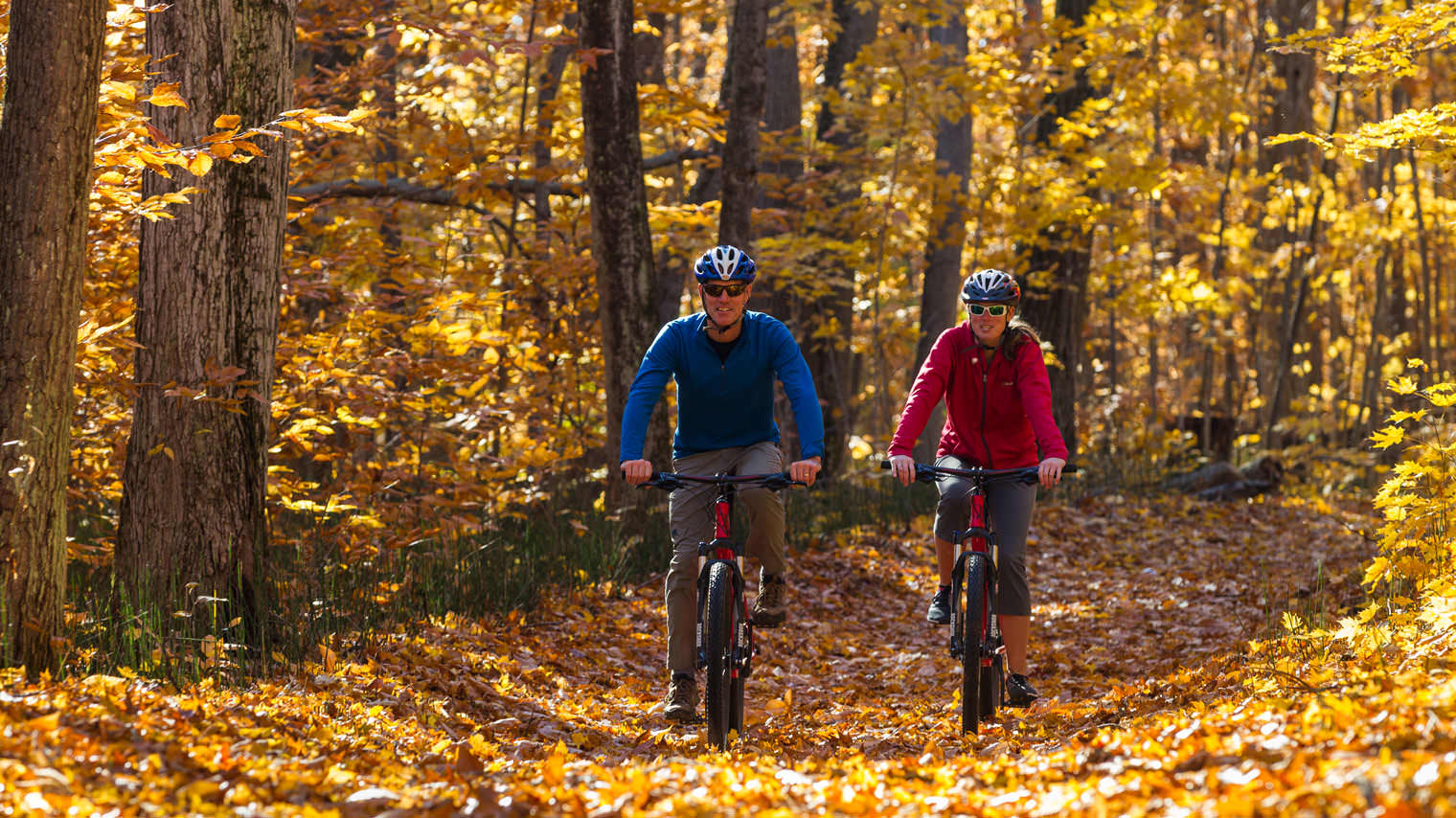 Georgian Bay Island National Park in Honey Harbour is Muskoka's National Park, situated in the world's largetst freshwater archipelago. What makes Georgian Bay so fascinating, is the changing colours of the leaves is mixed with the wind swept pine trees that have made Georgian Bay famous for centuries, and have been the muse of many artists (inlcuding the Group of Seven). The Daytripper runs until October 12, open five days a week (closed on Wednesday and Thursday).
---
From one of Muskoka's Lookouts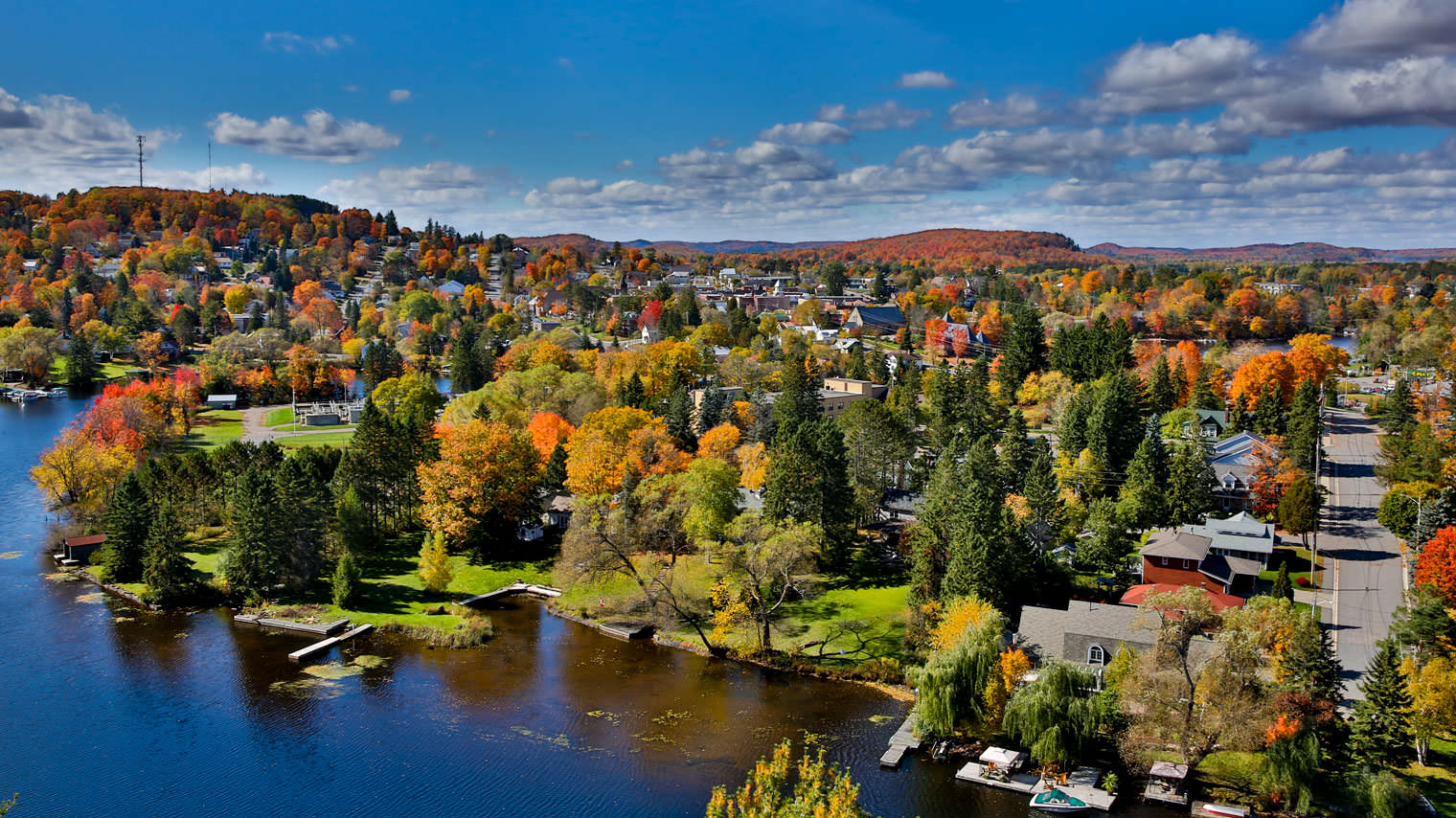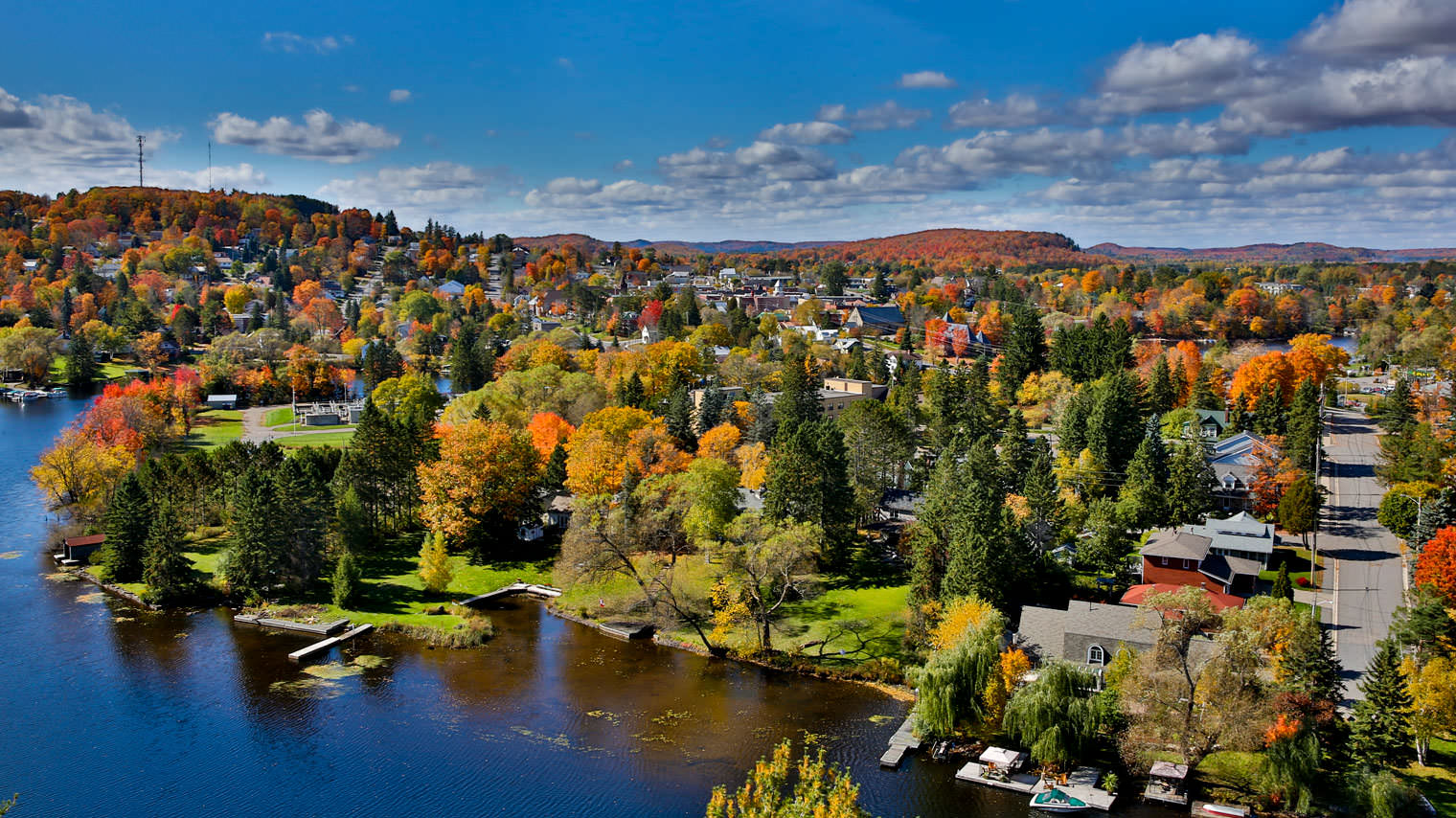 The best vantage point to see the colours is from above, and the best way to catch a view is from a refreshing hike. A few of the most popular lookout points are:
Lion's Lookout in Huntsville
Huckleberry Rock in Muskoka Lakes
Dorset Fire Tower in Lake of Bays
Track and Tower in Algonquin Park
---
A Relaxing Drive on Muskoka's Beautiful Backroads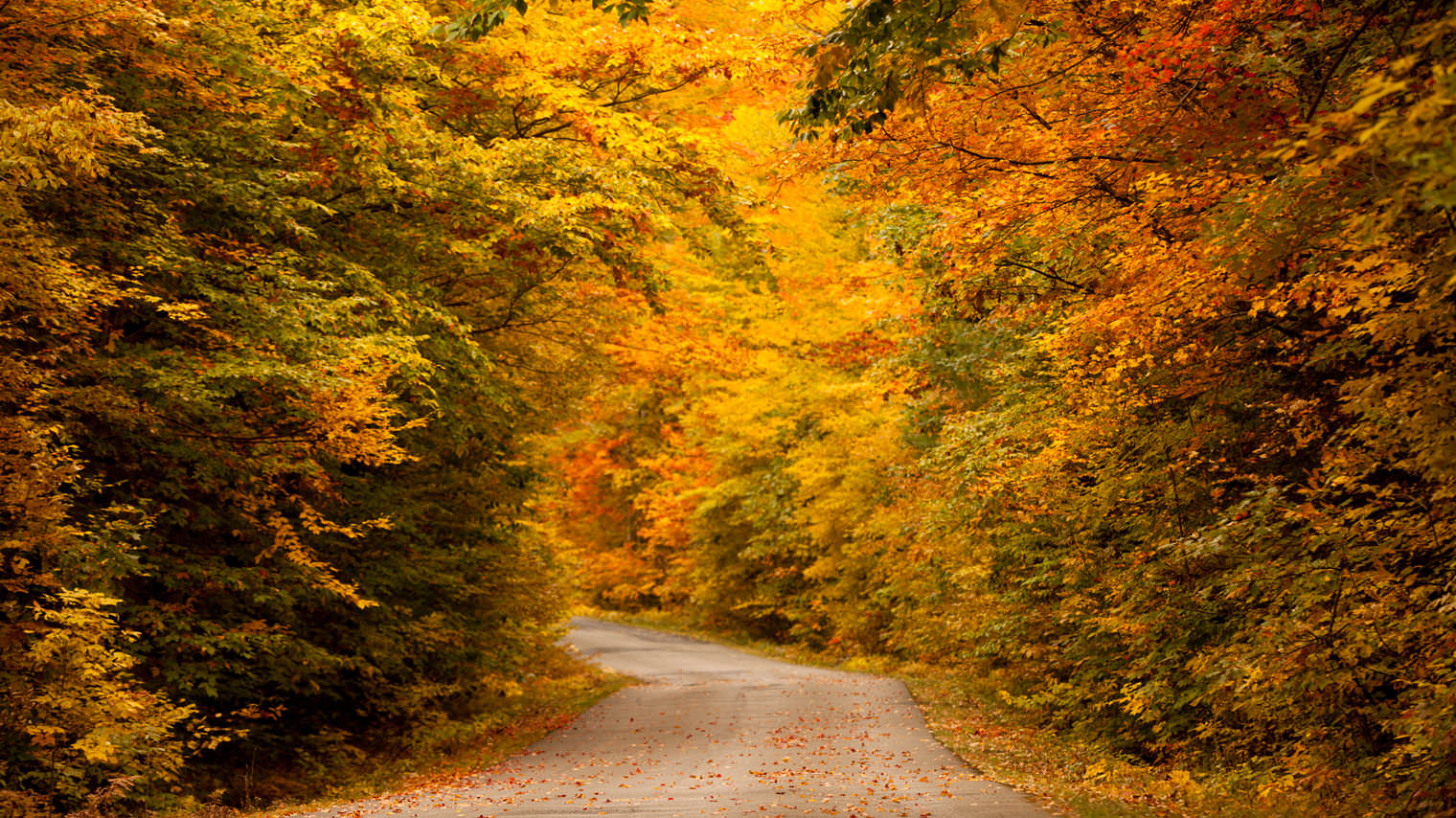 Sometimes there is nothing more gratifying than a drive around the lakes when the colours are popping. Or a drive on one of Muskoka's awe-inspiring country roads, where it feels like you are going through a tunnel of bursting colour.
Check out our Fall Driving Tours for your own self-guided tour
---
From High Above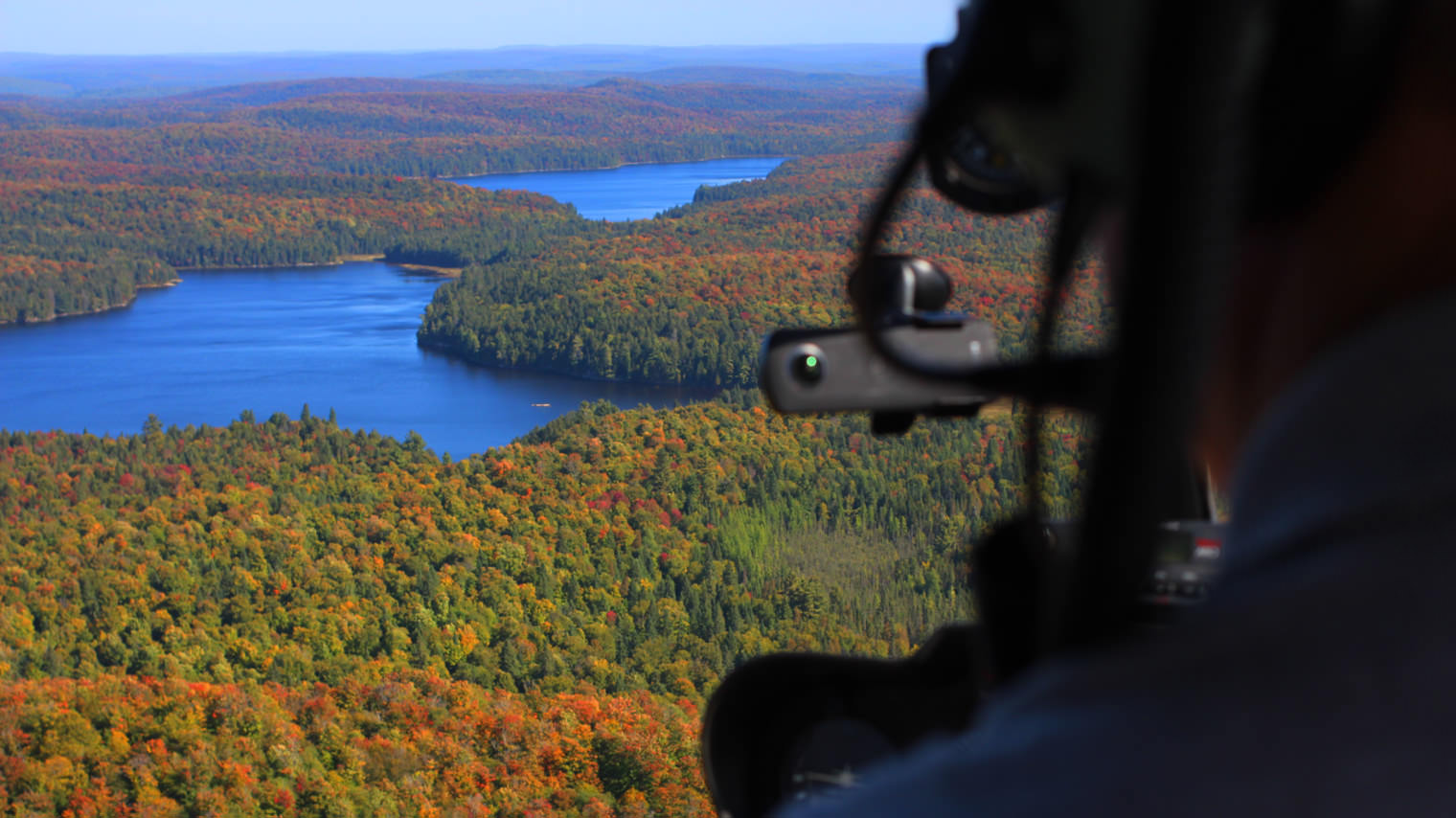 Heli Muskoka based out of the Muskoka Airport in Gravenhurst, offers sightseeing helicoptor tours to visitors and guests to the area. Their state of the art fleet and experienced crew is ready to treat you and your guests to a spectacular view of Muskoka's fall colours.
Georgian Bay Airways can take you on the ride of your life, flying over the beautiful fall landscapes of Muskoka and Parry Sound, as well as the rugged coast line of Georgian Bay's 30,000 islands, home of the world's largest freshwater archipelago.
---
Four Wheelin' the Muskoka Backcountry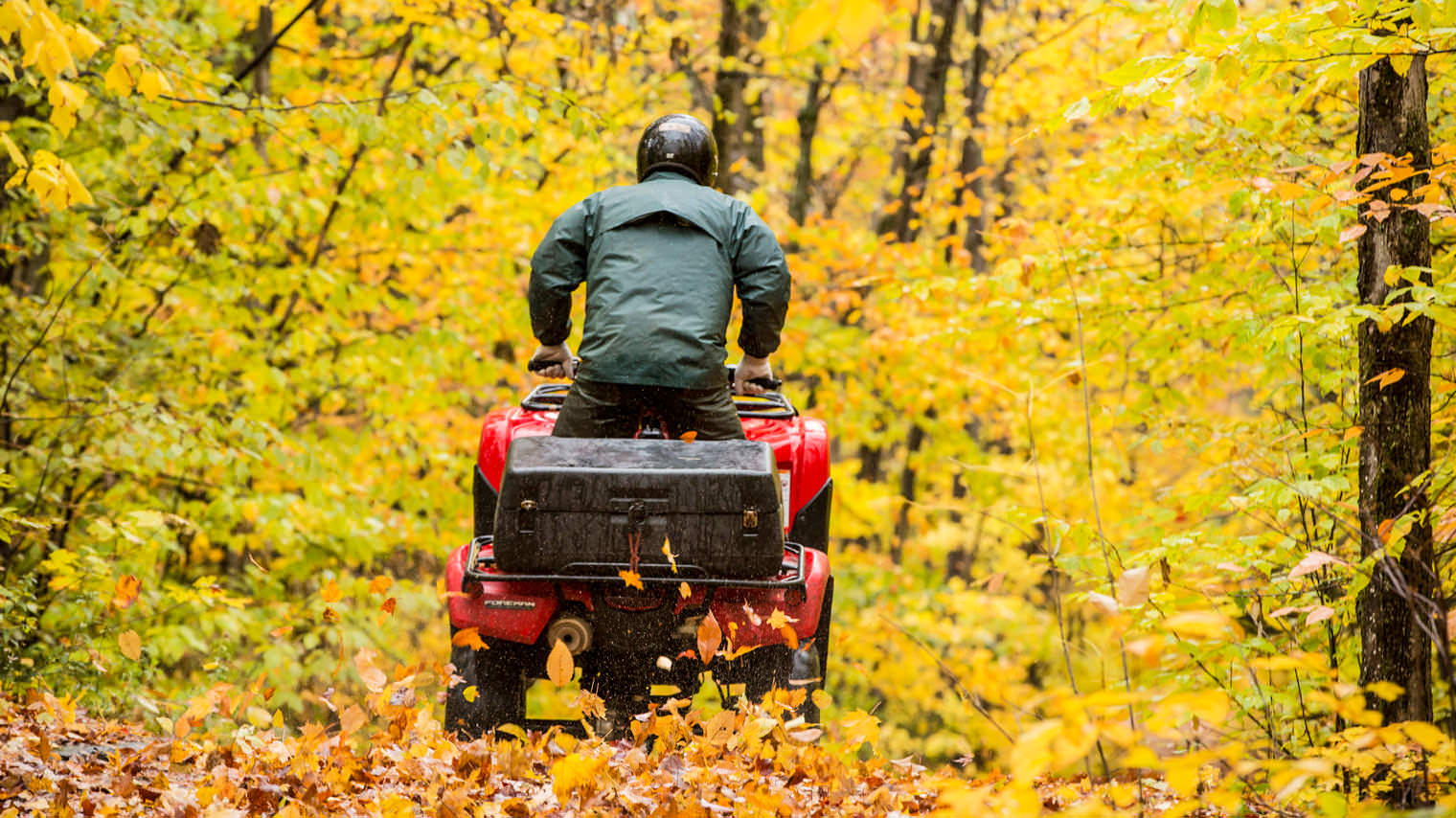 If you've got a sense of adventure, one of the most exciting ways to see the fall colours is from deep in the thick of it! Georgian Bay's Baxter/Severn ATV Club and the Lake of Bays ATV Club both provide excellent trail systems for you to tour during the colours.
---
On the Links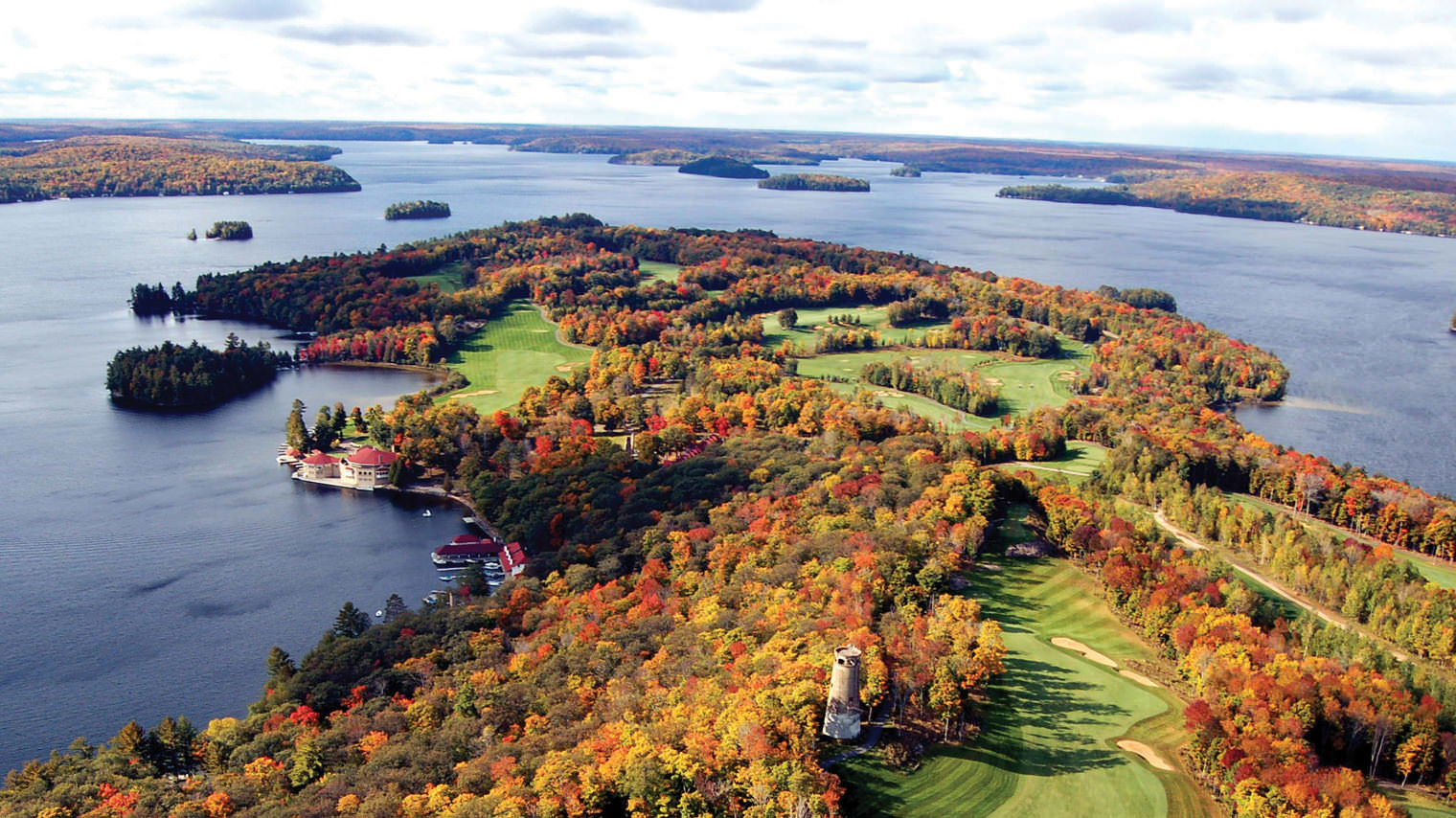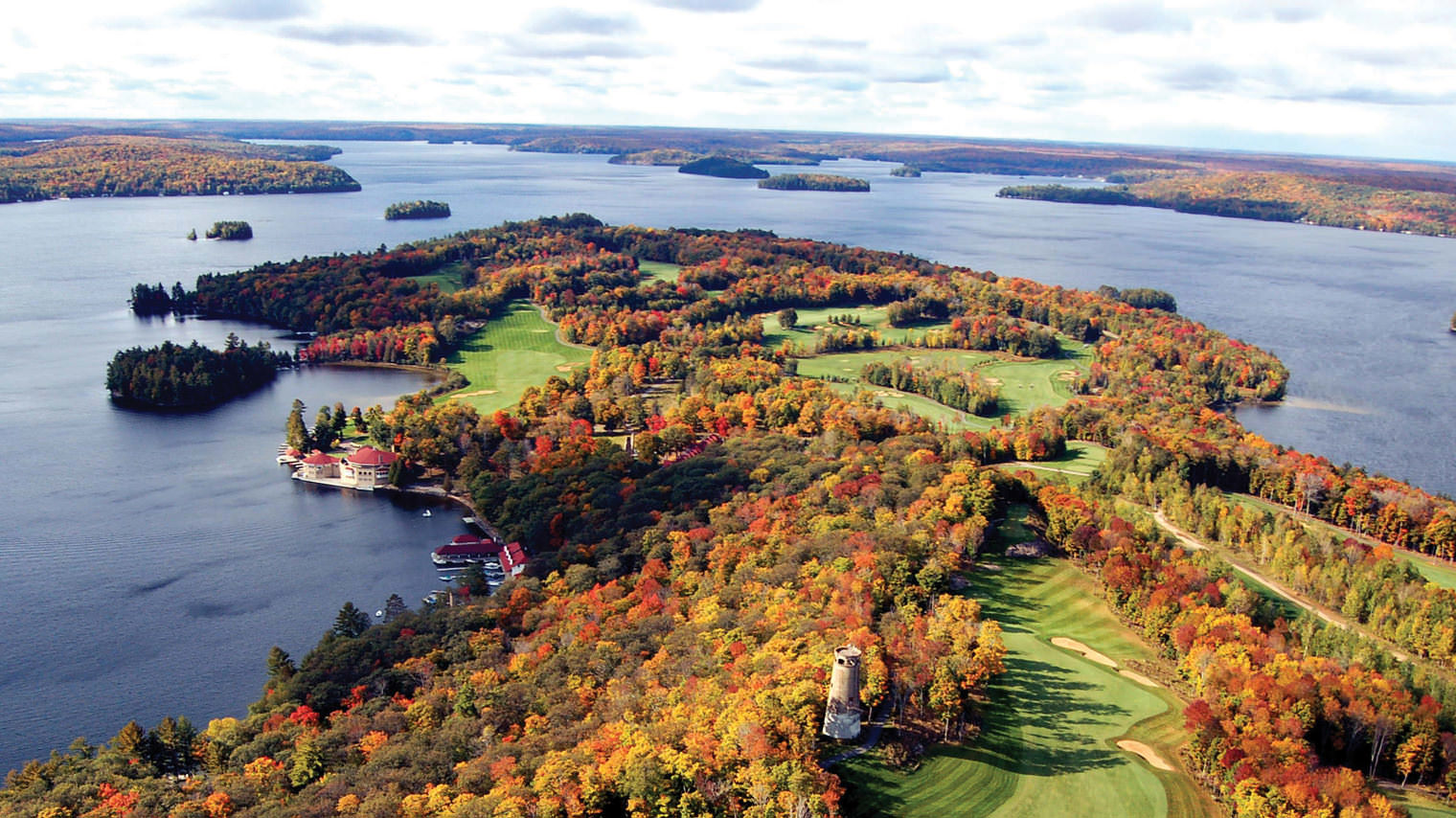 Muskoka is widely renowned as the best golf destination in Canada, and with good reason. SCOREGolf ranks eight Muskoka courses in their Top 100, but there are also another dozen lesser known courses that will blow you away with their great design, playability, and enjoyment level. Stay and Play rates in the fall are the best of the year, and so too are the views from a colourfull fall backdrop.
---
In the Trees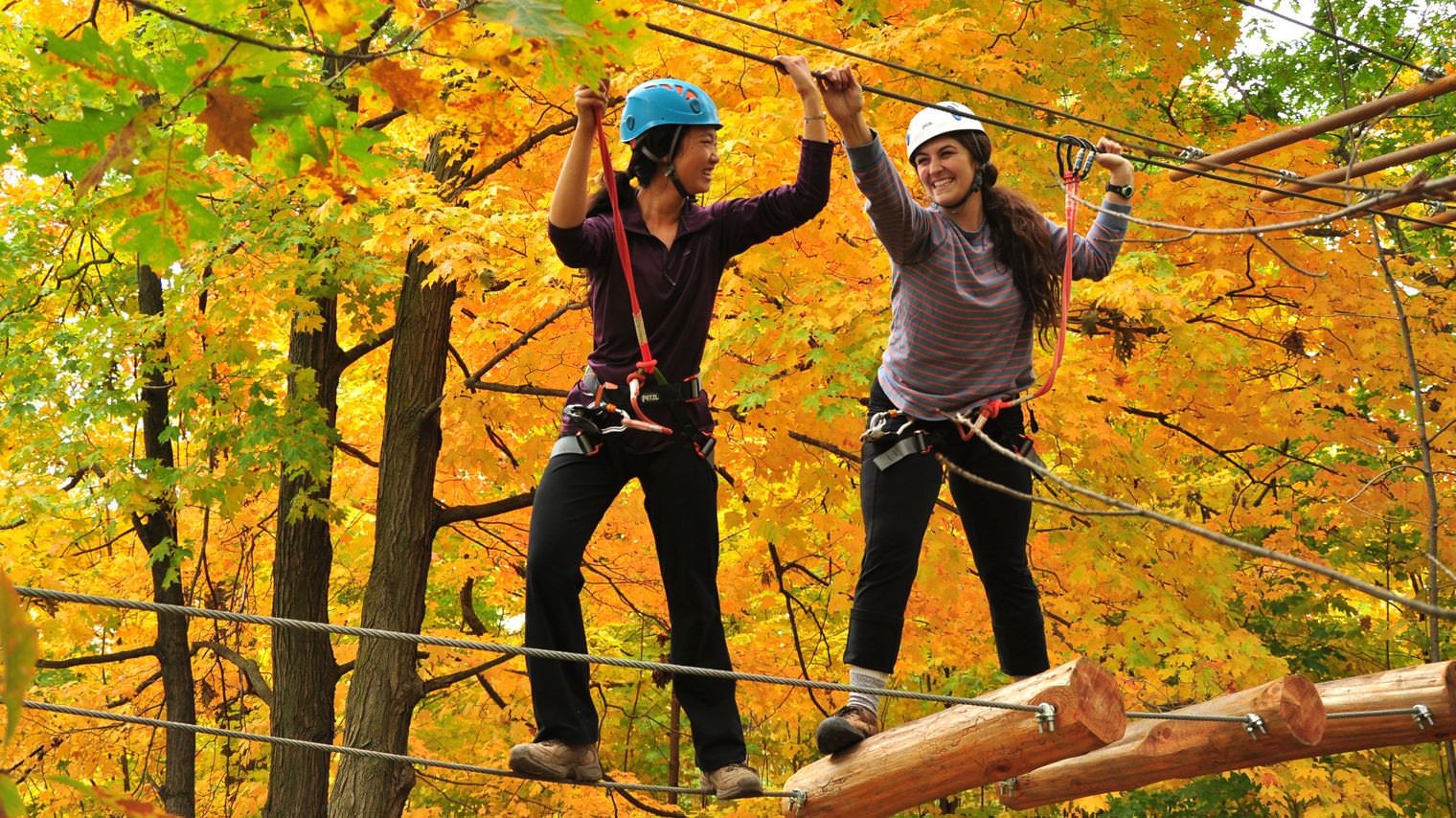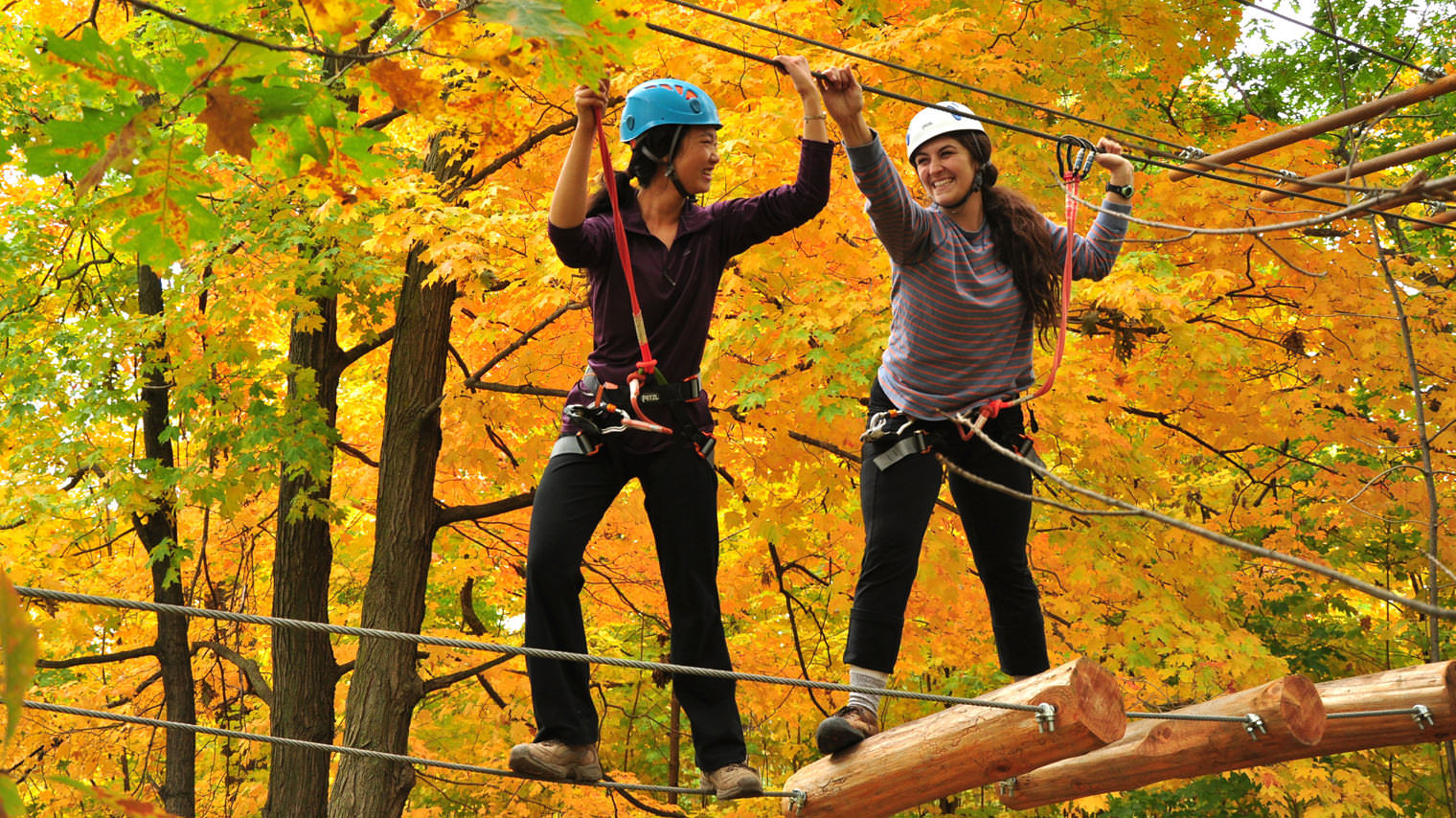 Zip lining through a canopy of coloured leaves is a remarkable feeling. The crisp fall air tickles your face and a blur of colours passes you by as you zip from tree to tree. Muskoka has two Zip Line and Aerial Parks for you to choose from:
Treetop Trekking in Huntsville
Muskoka Zip Lines & Aerial Park in Bracebridge
---
On an Early Morning Canoe or Kayak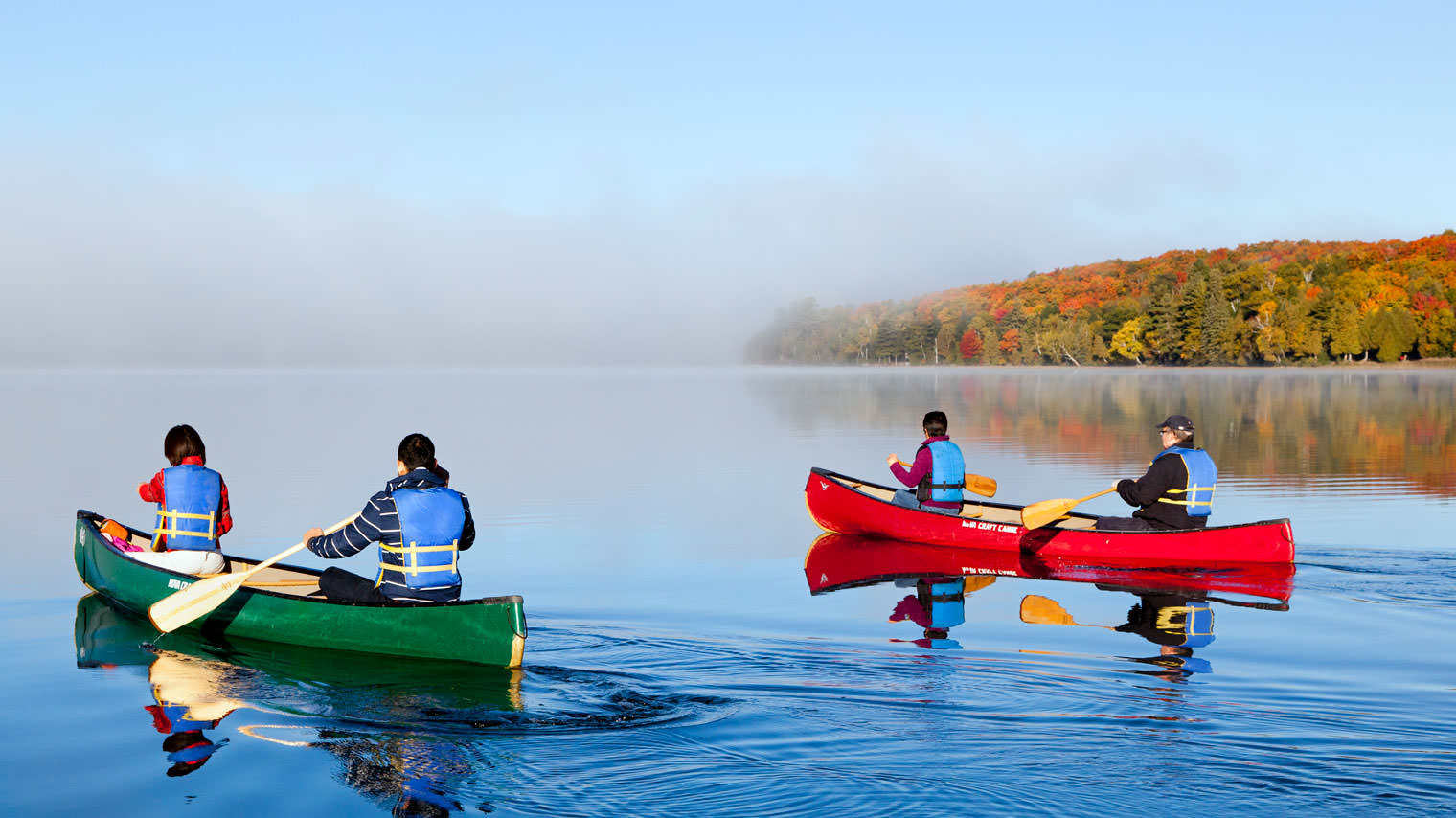 There is no better time to go for a canoe or kayak than a crisp Autumn morning. The mist slowly clears away, and the beautiful fall colours appear to be on fire with the burning sun finally touching down on them. We've got a number of outfitters right on the water that rent canoes, with recommended routes for you to take:
---
On a Horse and Wagon Ride through Private Woodland Trails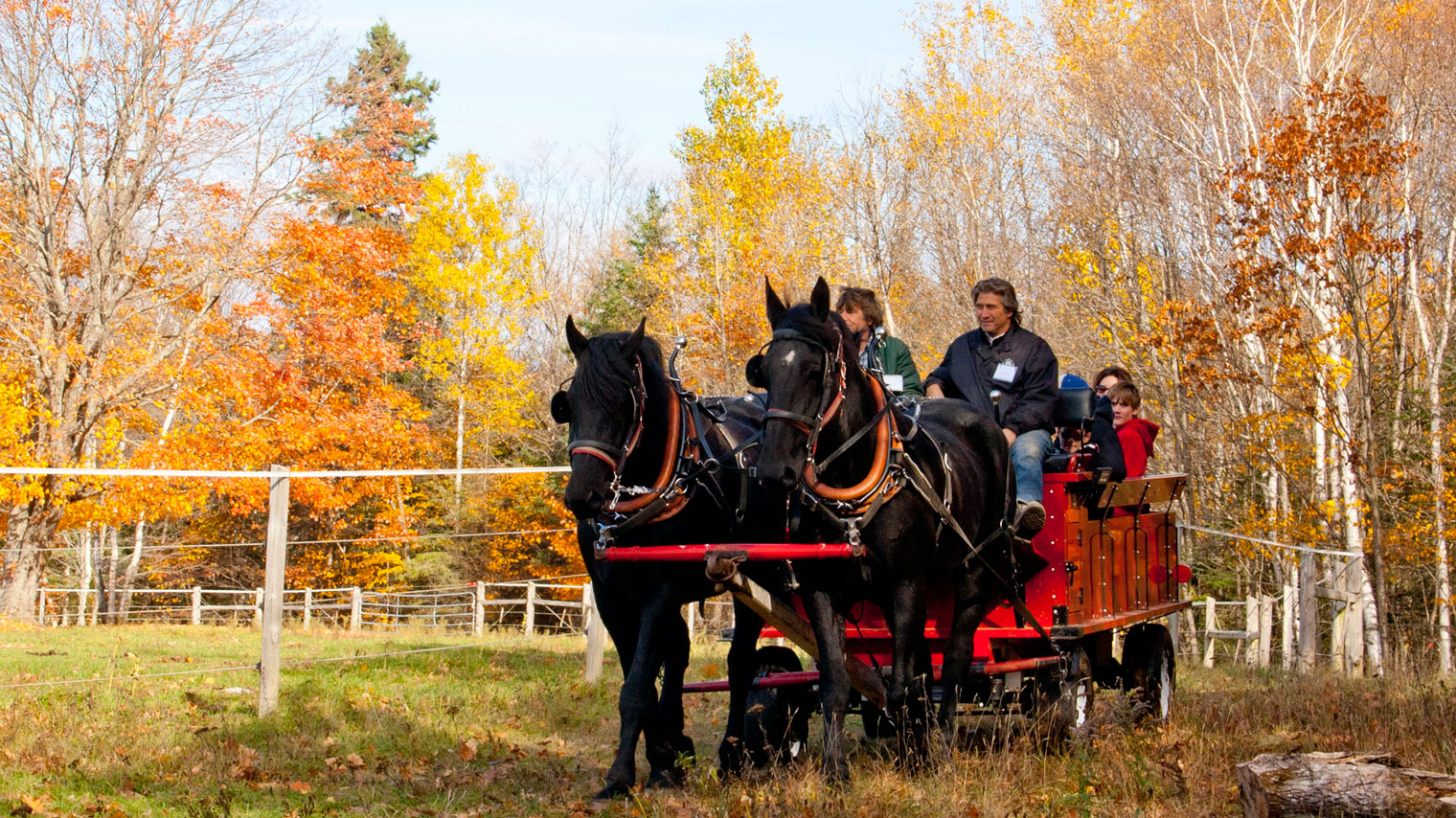 Back of Beyond Equine Centre (just outside of Huntsville) offers a unique way to admire the colours with their horse and wagon rides. These fall wagon rides are great for families, from kids to grandparents and everyone in between. The experience has proven to be very popular with couples as well with a smaller, more intimate wagon for lovebirds.
---
From the Comfort of Your Muskoka Chair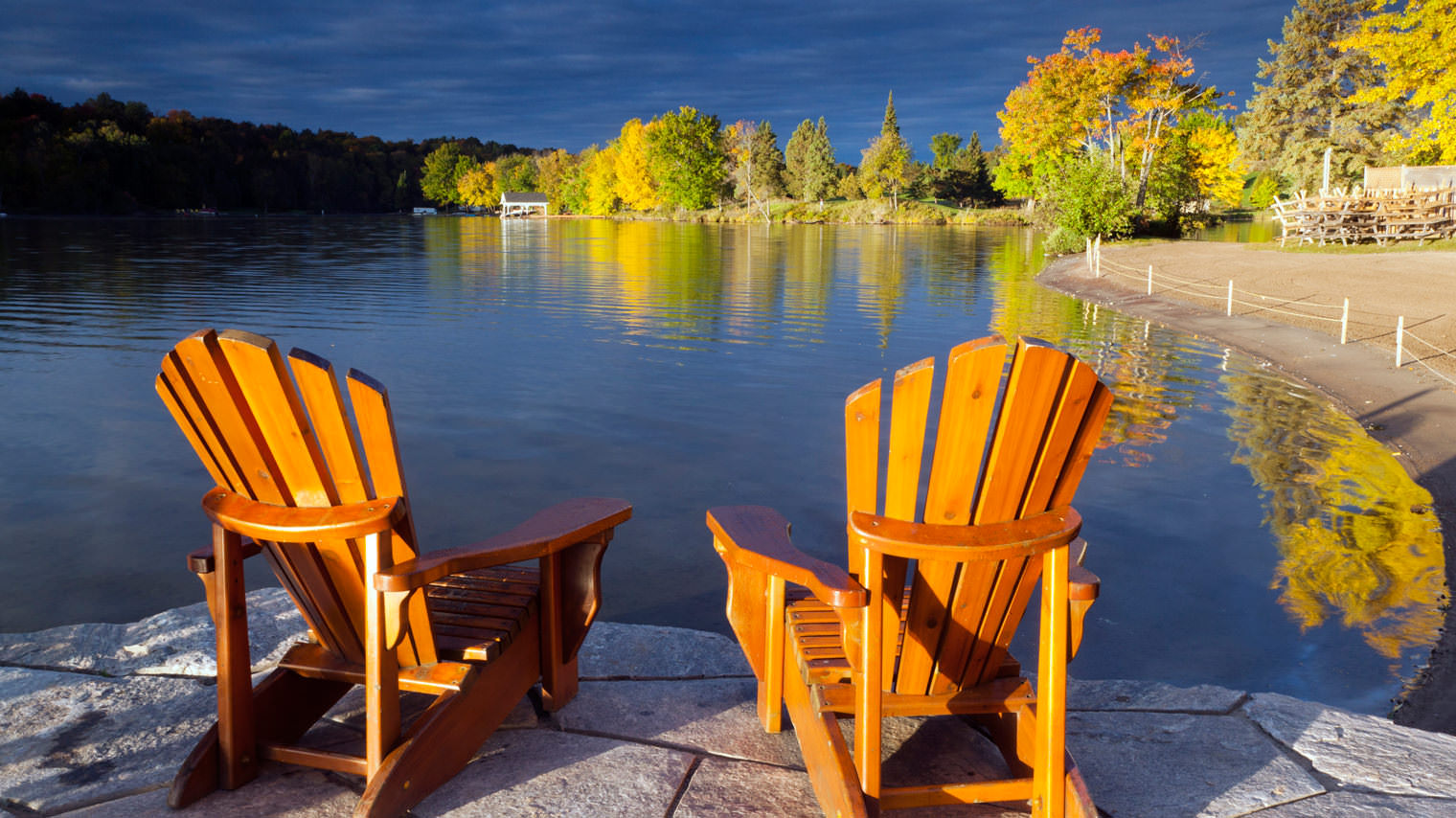 Best served with one of our local seasonal brews available at our local breweries