Delicious Local Flavours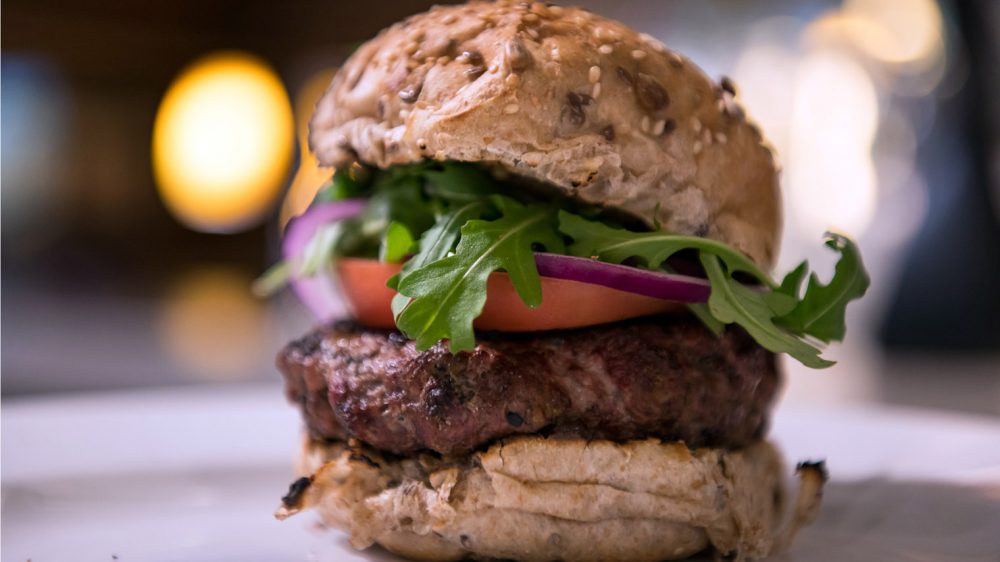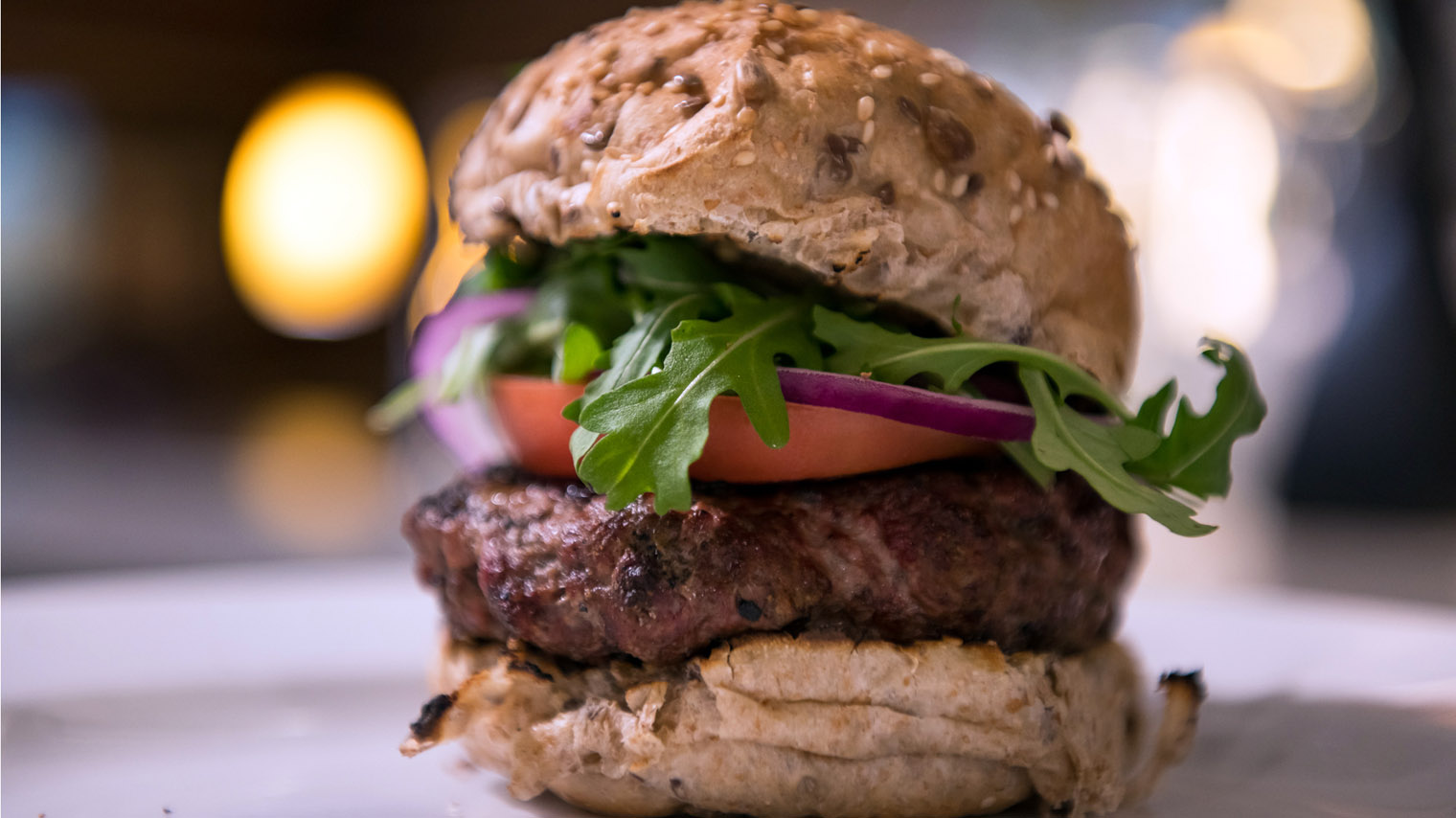 HAPPY NATIONAL TAKE-OUT DAY!
The many takeout options for tasty meals in Muskoka means that you can happily celebrate this special day. Your desire for a delicious culinary experience – without the dishes – can be a reality. So sit back, choose one of the many delectable dishes from these Muskoka restaurants, and give yourself the night off.
Read on to learn more about 7 takeout options currently available in the Muskoka region.
Huntsville Brewhouse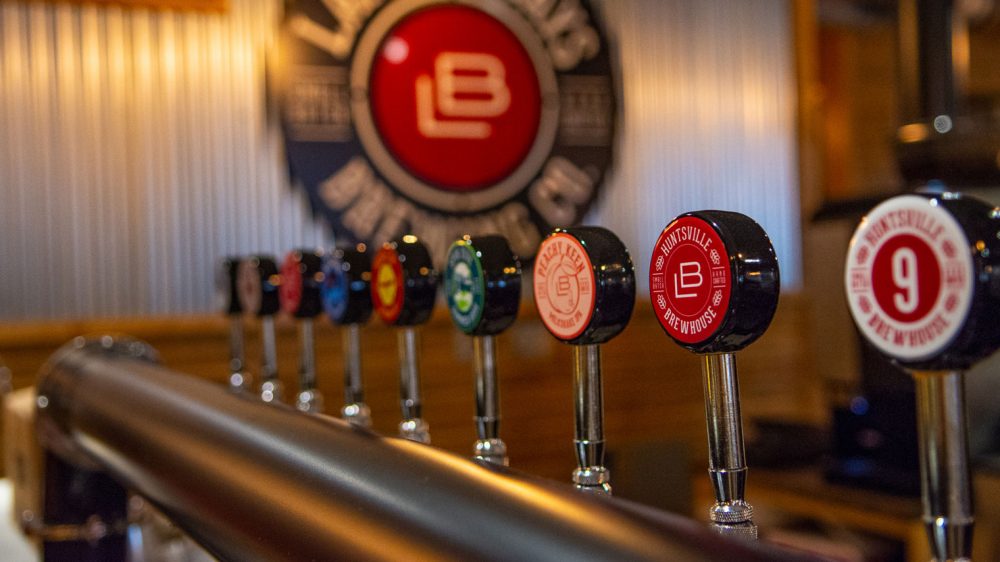 59 Main St East, Huntsville

The Huntsville Brewhouse, centrally located in Huntsville's vibrant downtown core, offers savory dishes with fresh, locally-sourced ingredients. From tasty flatbreads to oven-baked macaroni and cheese, you'll be sure to find something from their menu to bring home for dinner. Try the Georgian Bay Blackened Trout fish tacos for a signature Muskoka flavour experience.
Visit their website for more information
The Pasta Shoppe Bakery & Fine Foods by Beat the Wheat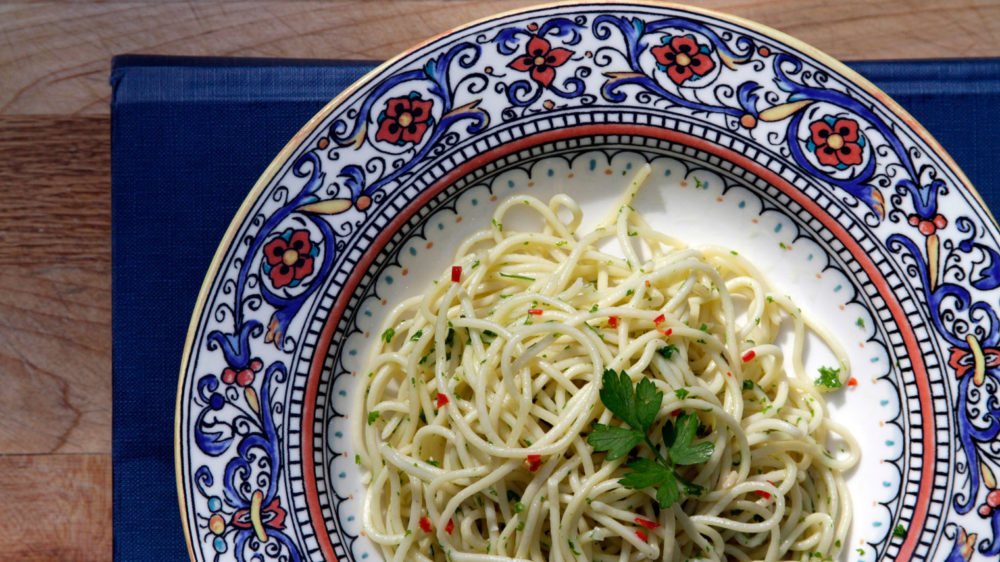 60 Manitoba St., Bracebridge

While Beat the Wheat specializes in gluten-free products, their gourmet baking and pasta are so delicious that everyone will enjoy them, regardless of food allergies or sensitivities. The bakery is currently offering a number of curbside pick-up options. Bring home their tasty Roasted Garlic & Vegetable Lasagna, slow-cooked with generous amounts of zucchini, eggplant and red peppers, for a hearty dinner. Or, pick up some of their Lemon Poppyseed Muffins, with zested lemon peel and fresh lemon juice, to enjoy as a quick breakfast.
Visit their website for more information
Old Station Restaurant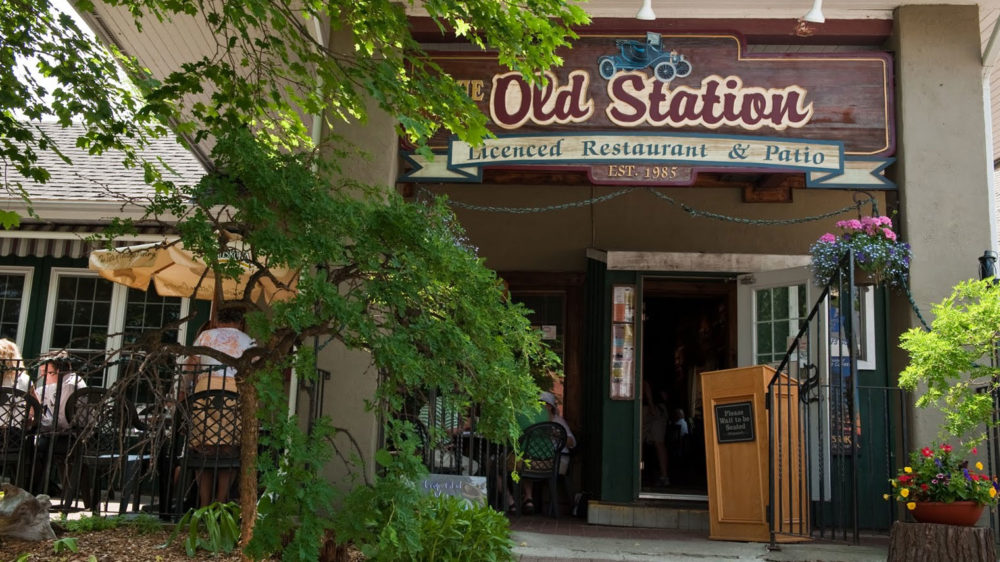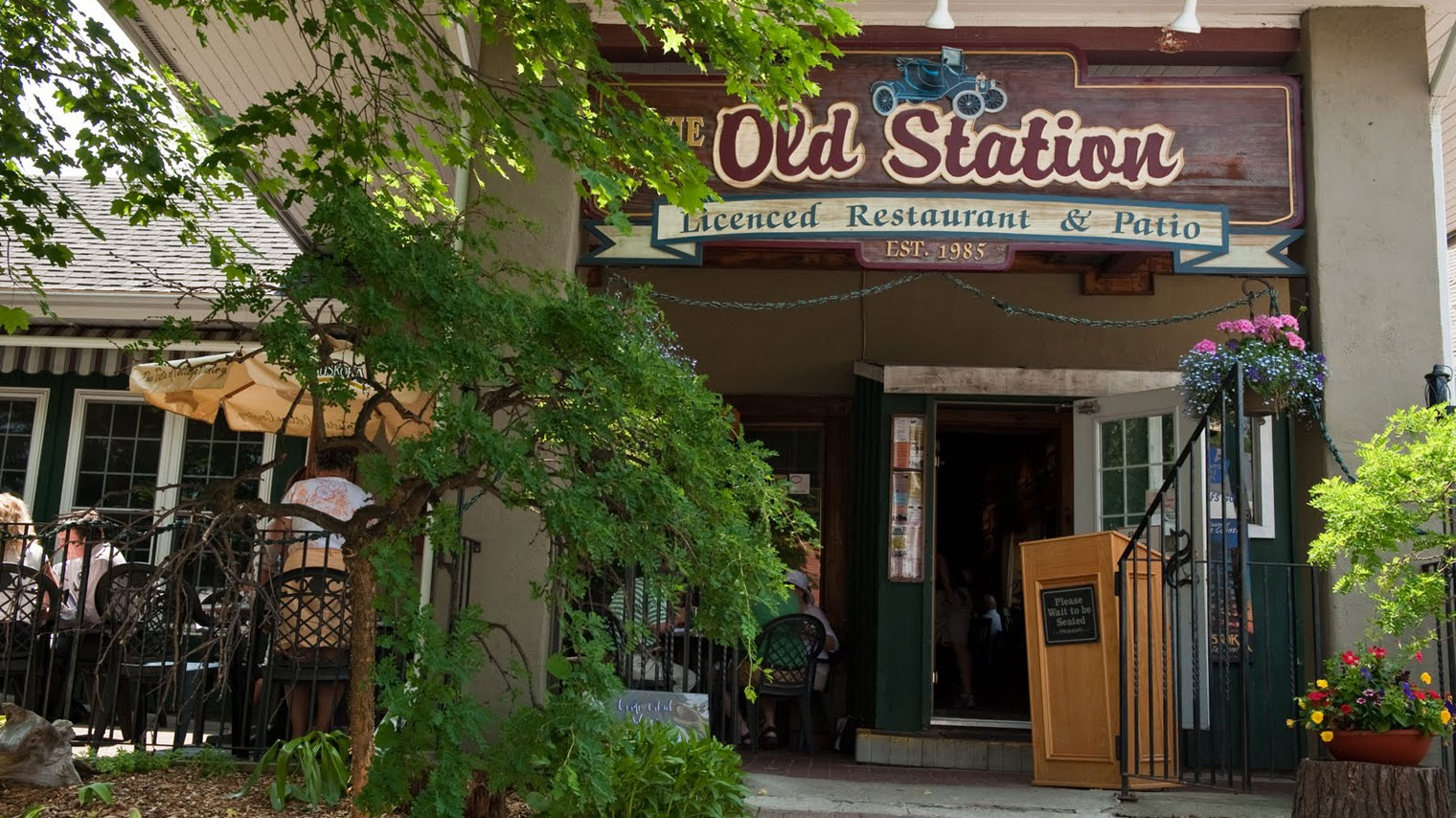 88 Manitoba Street, Bracebridge
The Old Station Restaurant has been a fixture of downtown Bracebridge since 1985 and is housed in a historic building that was originally the town's central service and gas station. They offer delicious gourmet burgers, fresh salads, tasty pub fare, and tender prime ribs. Try the Breaded Brie with locally-sourced maple syrup and blackberry coulis for a true taste of Muskoka. The restaurant is currently open for takeout seven days a week.
Click here for more information
Erika's Bakery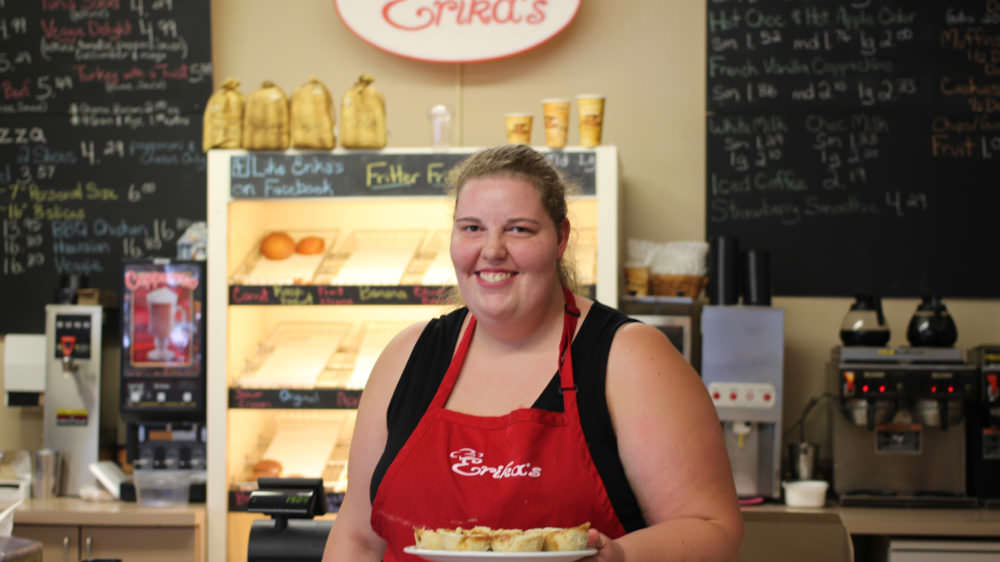 2832 Highway 60, Lake Of Bays

This family-owned and operated bakery in the beautiful Lake of Bays area in Muskoka is a must-stop for baked goods. Choose from one of their many sweet-treat offerings, including apple fritters, brownies, date squares, cheesecake slices, or cinnamon churros, to bring home and enjoy with a cup of hot tea. They also offer generously-portioned pizza slices and pies to enjoy in the comfort of your own kitchen. Call ahead to place your pick-up orders.
Click here for more information
3 Guys And A Stove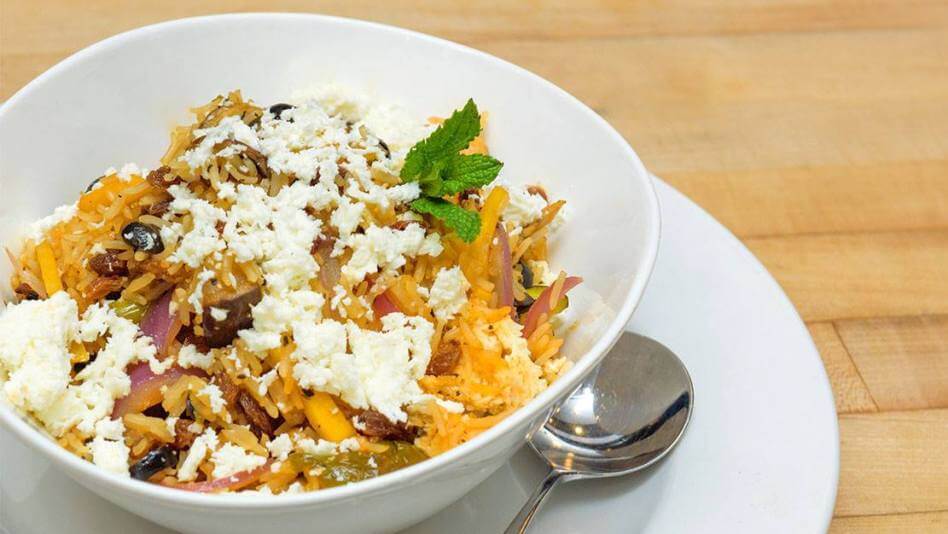 143 Highway 60 East, Huntsville

3 Guys And a Stove specializes in local, flavour-packed food and exceptionally friendly service. They take great care in supporting local farmers and producers by purchasing naturally-raised meats and seasonal produce. There are a number of Muskoka-inspired dishes available on their curbside pickup menu, including Georgian Bay Whitefish served with quinoa, black-eyed peas, vegetables & fresh lemon, and the Baked Nut Tart with butterscotch whiskey, smoked almond ice cream, & Muskoka maple syrup. Order for pickup by calling the restaurant directly.
Click here for more information
Deerhurst Resort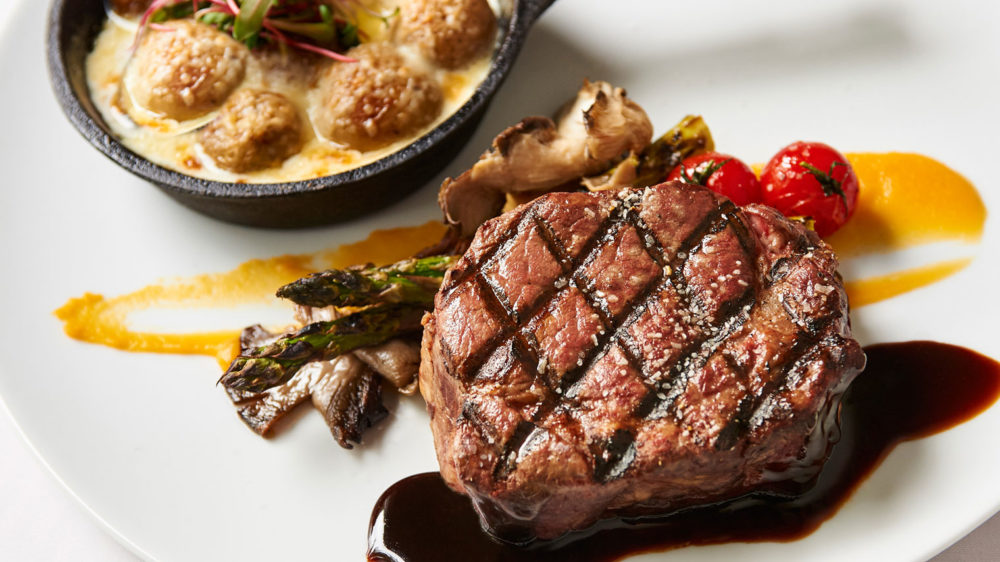 1235 Deerhurst Drive, Huntsville

Deerhurst Resort's Executive Chef, Rory Golden, and his accomplished kitchen staff have prepared a delectable curbside menu so that you can enjoy the mouthwatering taste of the resort's high-quality culinary creations from the comfort of your own home. Feast on appetizing dishes like the Butternut Squash Ravioli, BBQ Pizza, Patio Chicken Sandwich, Vegan Poutine, or Braised Short Ribs. Call ahead to ensure that your order is ready for pick-up.
Click here for more information
Humble Pie Butter Tart Factory & Pizzeria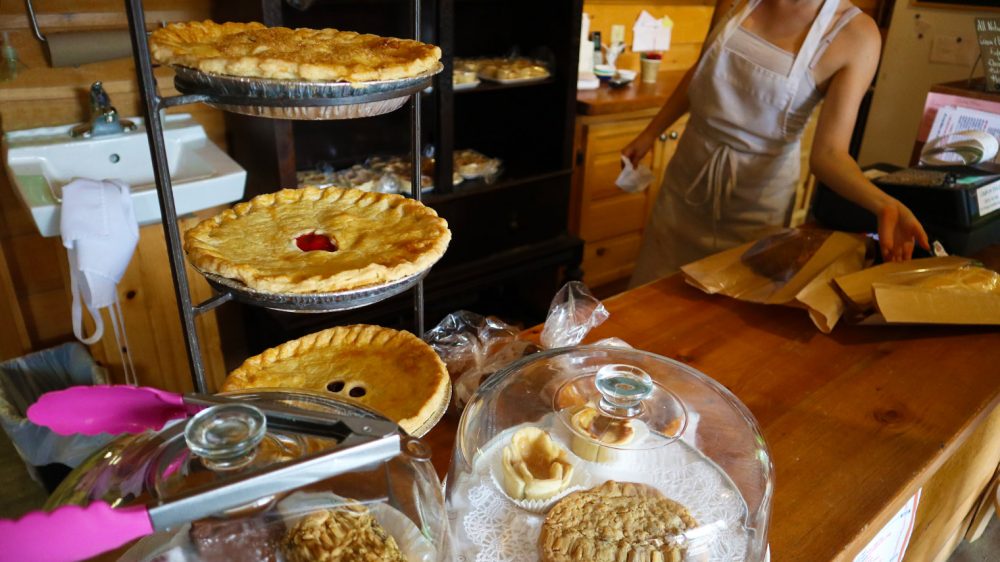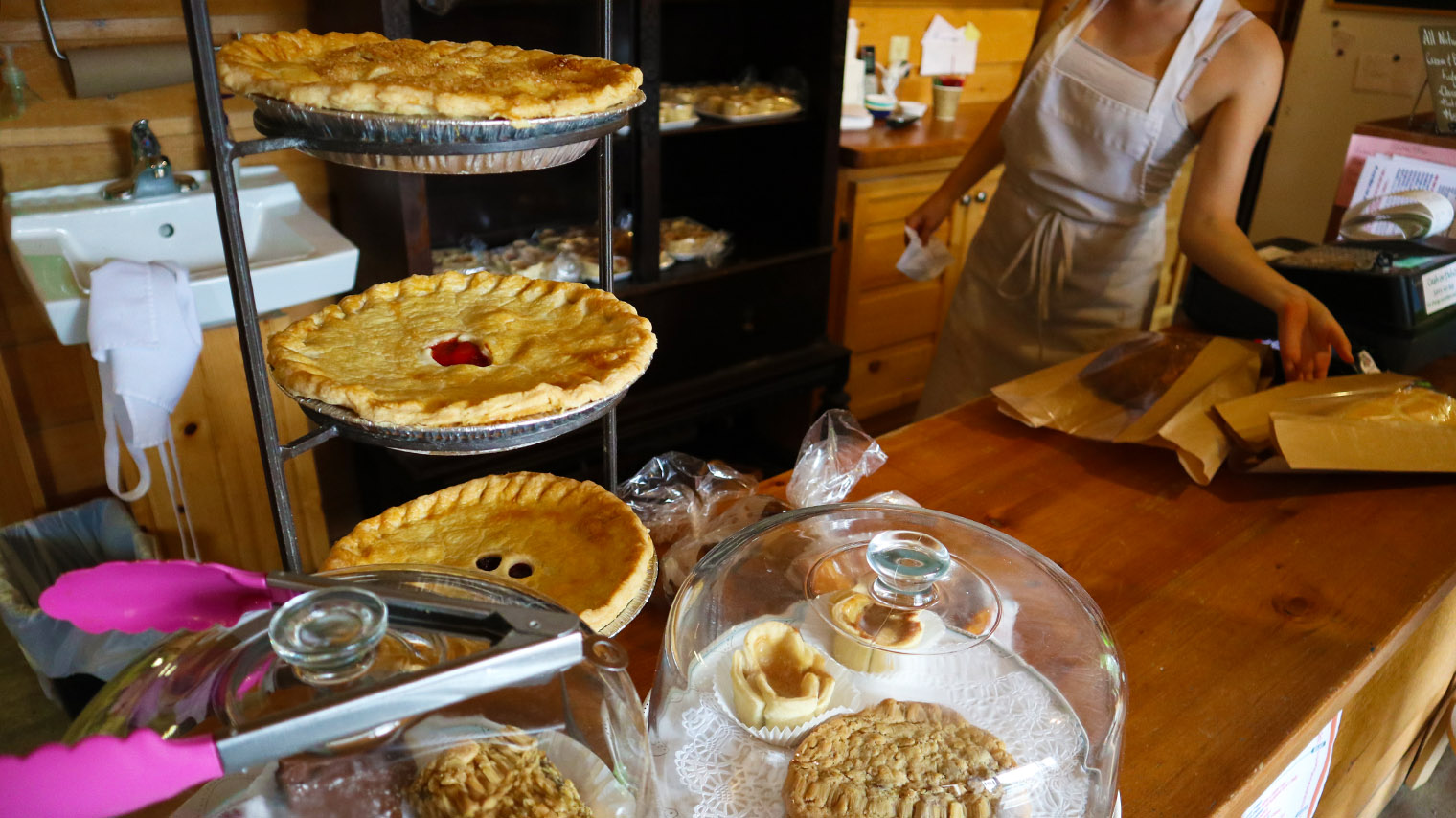 6 Bay Street, Baysville

Located in beautiful downtown Baysville, this quaint bakery offers home-style fruit pies, pastries, quiches, bread, and their award-winning butter-tarts. Be sure to order one of their savoury meat pies or delicious quiches for a hearty lunch. Or, pick up one of their cheesy-cheese, onion, sunflower, or 7-grain loaves of bread to pair with a meal. And don't forget their baked goodies! Their famous butter tarts, available in plain, raisin, coconut, or raspberry coconut, make for a terrific dessert. Please call the store for pick-up.
Click here for more information
COVID-19 Modifications
The Muskoka region, including the restaurants and local businesses discussed above, have taken several precautions to help prevent the spread of COVID-19. Social distancing procedures must be followed. Masks are required for entry into all buildings and when social distancing is not possible. Frequent hand-washing is encouraged and everyone must self-isolate if experiencing any COVID-19 symptoms. For more information regarding COVID-19, please visit our COVID-19 Updates page.