The Flavours of Fall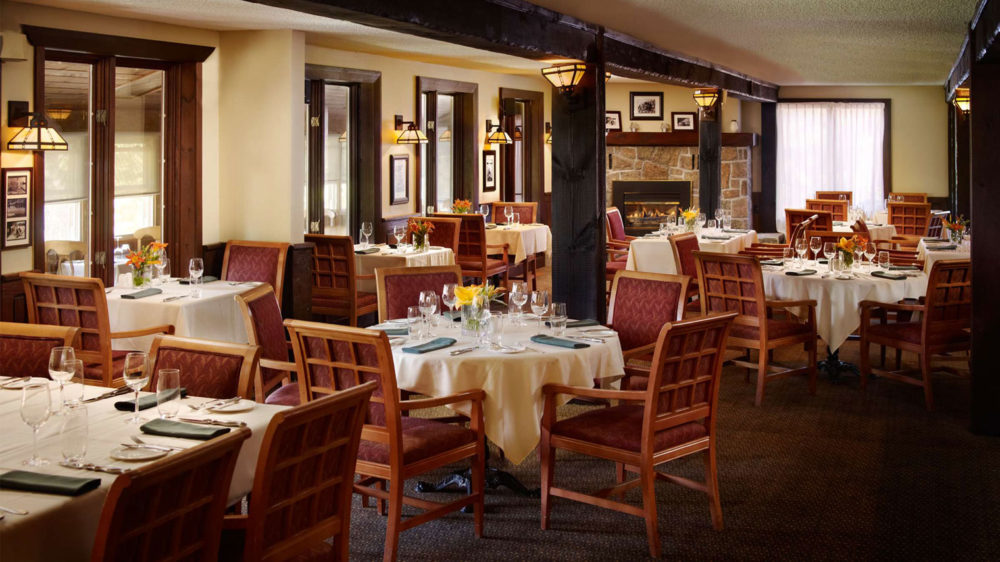 This fall, the culinary teams at several Muskoka resorts have been busy cooking up some delicious harvest-inspired menus to give guests a true taste of cottage country. With fresh, locally-sourced ingredients, these dishes are sure to leave you satisfied and inspired by Muskoka's culinary creativity. From Spicy Roasted Butternut Squash & Pumpkin Chowder to Spiced Pumpkin Creme Brûlée, it'll be tempting to go back for seconds. And, these menus are all included as a part resort packages, meaning you'll be able to both dine and unwind while surrounded by Muskoka's striking granite ridges and scenic lakeside views.
Read on to learn more about 5 fall flavours packages currently offered by resorts in Muskoka.
Fall Flavours Package – Rawley Resort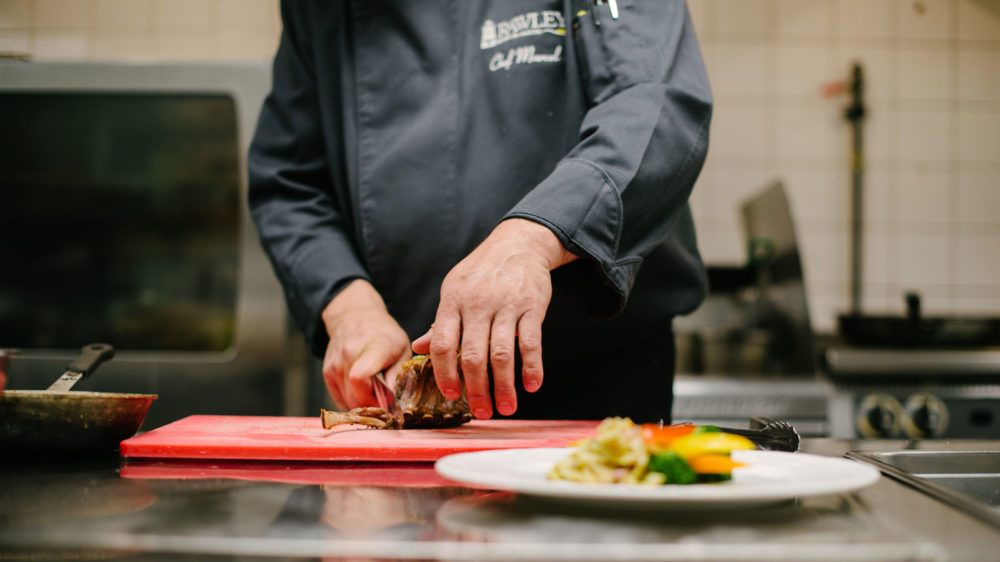 2900 Kellys Road,  P.O. Box 189, Port Severn
Savour the taste of autumn in Muskoka by booking a relaxing stay at Rawley Resort with their Fall Flavours Package. Enjoy a tasty 3-course dinner every Thursday-Sunday in their beautiful Lighthouse 45 Restaurant. Feast on delicious, Muskoka-inspired culinary creations from their fall flavours menu, including a Pumpkin & Wild Mushroom Risotto and Autumn Salad with spiced nuts.
Their luxurious suites, walk-out terraces, and gorgeous lofts with lavish furnishings allow you to unwind after all of the delicious meals. Likewise, the resort offers many on-site opportunities for fun and relaxation. Stroll the resort's scenic lakeside grounds and explore the beautiful gardens. Climb to the top of the Lighthouse Observation Deck to view the serene sunsets over the Trent Severn Waterway and Little Lake. Or, visit the Gift Boutique and pick up a unique gift, piece of elegant jewelry, or handcrafted work by a local artisan to bring home.
Visit the website for more information
Red Wine & Wild Game Package – Sir Sam's Inn & Spa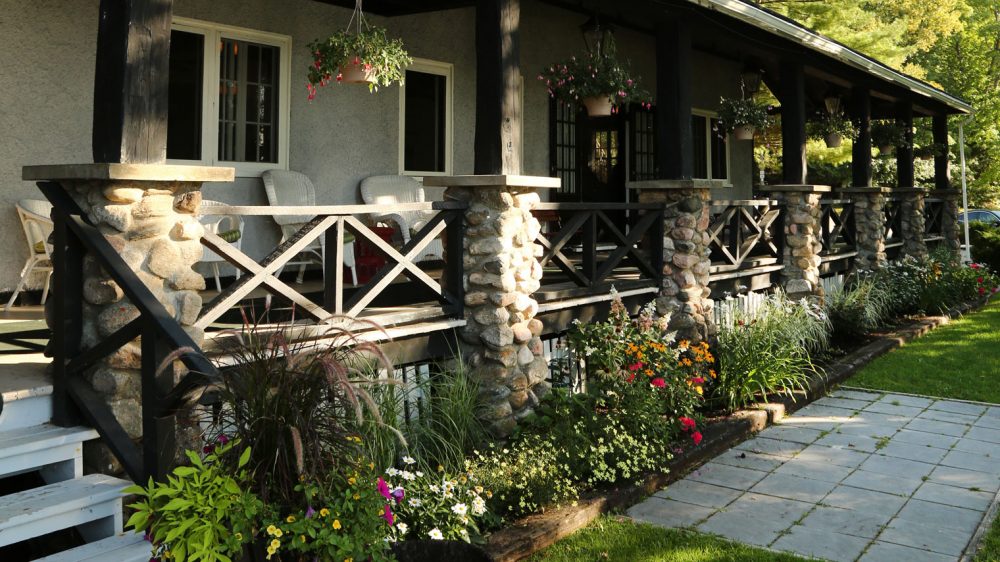 1491 Sir Sam's Rd, Eagle Lake
Tucked away on the edge of serene Eagle Lake, Sir Sam's Inn is the ultimate relaxation destination. They offer exceptional dining, various outdoor activities, and charming lakeside accommodations. This fall, enjoy a unique weekend of indulgence with their all-inclusive Red Wine & Wild Game package. Guests will enjoy a coordinated afternoon of skeet shooting for some weekend excitement. Afterwards, they'll dine on gourmet entrées featuring wild game while sipping on the finest red wine. The package also includes a tasty, made-to-order country breakfast each morning and accommodation in one of their cozy rooms, complete with a wood-burning fireplace.
Craving even more relaxation? Look no further than Sir Sam's Water Spa. Pamper yourself with a full-body relaxation massage or soothe those tired limbs with a healing afternoon of reflexology. Only the highest-quality natural oils are used in the treatment process to allow for complete rejuvenation.
Visit their website for more information
Midweek Getaway Package – Bayview Wildwood Resort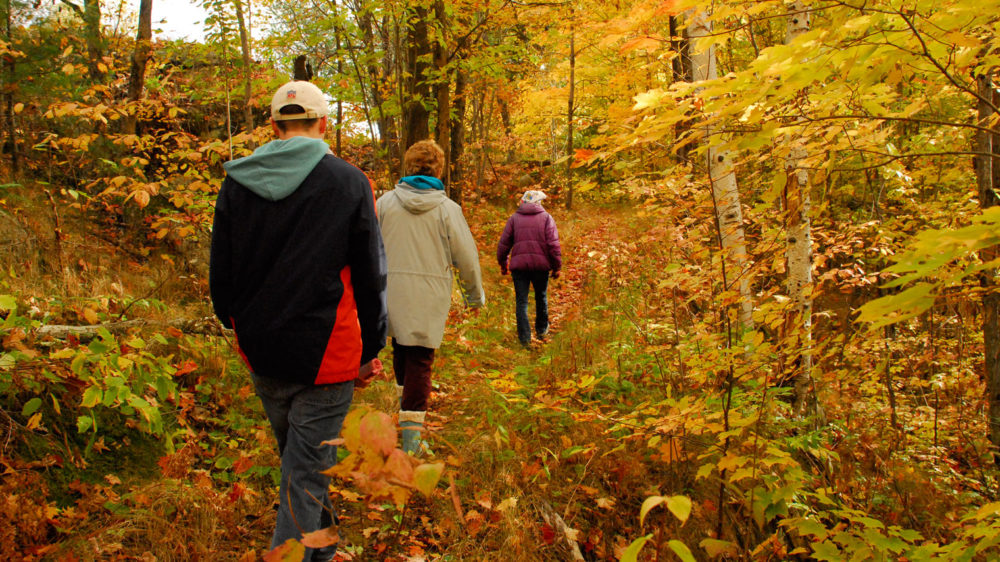 1500 Port Stanton Pkwy, Severn Bridge
Enjoy the great outdoors in Muskoka this fall and book a special mid-week getaway at the Bayview Wildwood Resort. Nestled among granite shield rock and windswept pines, this picturesque resort is offering an all-inclusive Mid-week Package that includes luxurious lakeside accommodation, gourmet meals, and access to countless fun, on-site resort activities. And, if you stay any three nights from Sunday-Friday, the Tuesday is always free!
You won't want to miss the resort's delectable Flavours of Fall world-class dining experience. Book your reservations for their scrumptious, 3-course menu inspired by autumn in Muskoka. The menu offers crowd-pleasing favourites like Spicy Roasted Butternut Squash & Pumpkin Chowder, Roasted Cornish Game Hen with yellow lentils, and Bourbon Pecan Pie with candied pumpkin seeds.
Visit their website for more information
Dine & Unwind – Patterson Kaye Resort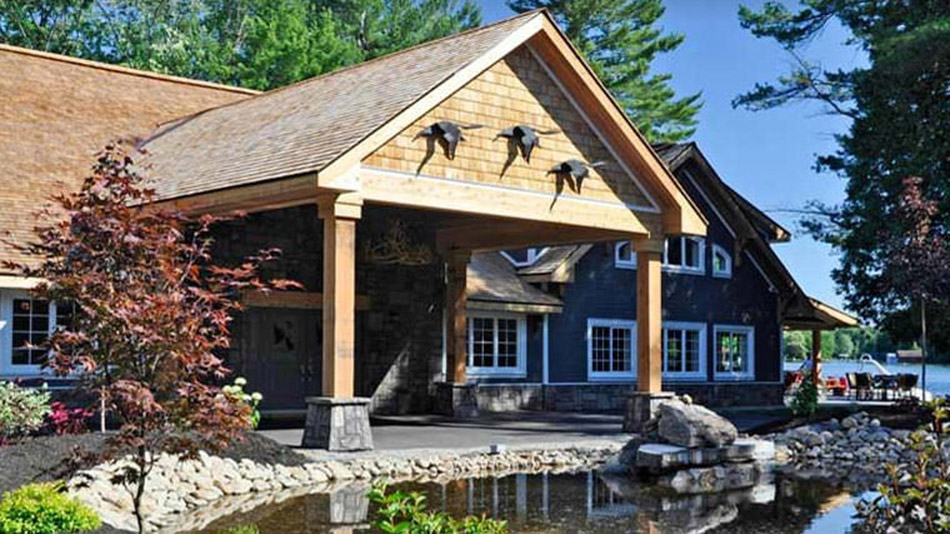 1360 Golden Beach Road, Bracebridge
Treat yourself to a midweek getaway filled with relaxation and fine dining by booking the Dine & Unwind Special at Patterson Kaye Resort. All bookings at this scenic, waterfront cottage resort include a restaurant voucher to use at the resort's Seasons Restaurant. Choose from one of the resort's 24 cozy waterfront cottages overlooking the scenic Lake Muskoka. Whether you book a luxurious, full-service cottage or a cozy cabin for a more intimate experience, you'll be sure to find all the relaxation and refreshment you crave.
After a day spent strolling along the resort's picturesque waterside or shopping downtown Bracebridge, enjoy one of the many delicious seasonal dishes at the on-site Seasons Restaurant. Feast on Butternut Squash Ravioli with maple-glazed pecans, Peppercorn Steak with seasonal veggies, or Pistachio-crusted Salmon while gazing out over beautiful Lake Muskoka.
Click here for more information
Fall Foodies – Deerhurst Resort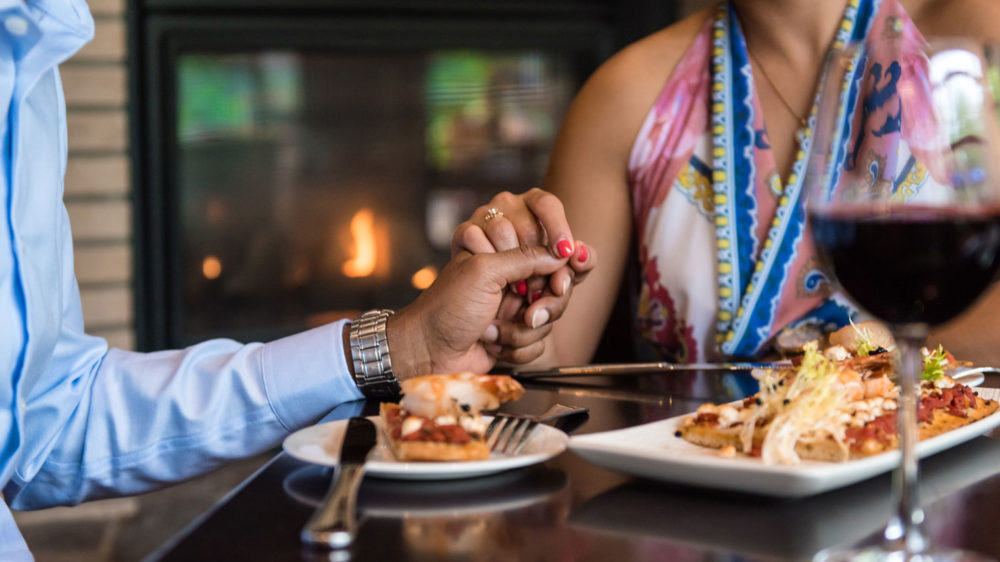 1235 Deerhurst Drive, Huntsville

Calling all foodies! This fall getaway package at Deerhurst Resort lets you experience the local flavours of Muskoka while unwinding in one of the resort's peaceful rooms. Explore seasonal tastes and sample new wines with the Fall Harvest Dinner carefully prepared by Executive Chef Rory Golden and his talented culinary team. You'll have the opportunity to dine on creations inspired by the Muskoka harvest, with soon-to-be favourites like the Roasted Ontario Parsnip and Apple Soup with apple compote, Pan Seared Rainbow Trout Fillet with autumn apple and fennel slaw, and Spiced Pumpkin Creme Brûlée. Afterwards, enjoy a bottle of VQA Sparkling Rose in your room, also included in the package deal.
Take the culinary adventure one step further by discovering Muskoka's favourite local food producers. Pick up some tasty breakfast jam from Yummies in a Jar, or a bottle of Cranberry Wine from the Muskoka Lakes Farm & Winery. Both stores currently offer online and in-store purchase options.
Click here for more information
Stay and Play
Make the most of your Muskoka experience and check out our top recommendations for places to stay and perfect getaway packages.