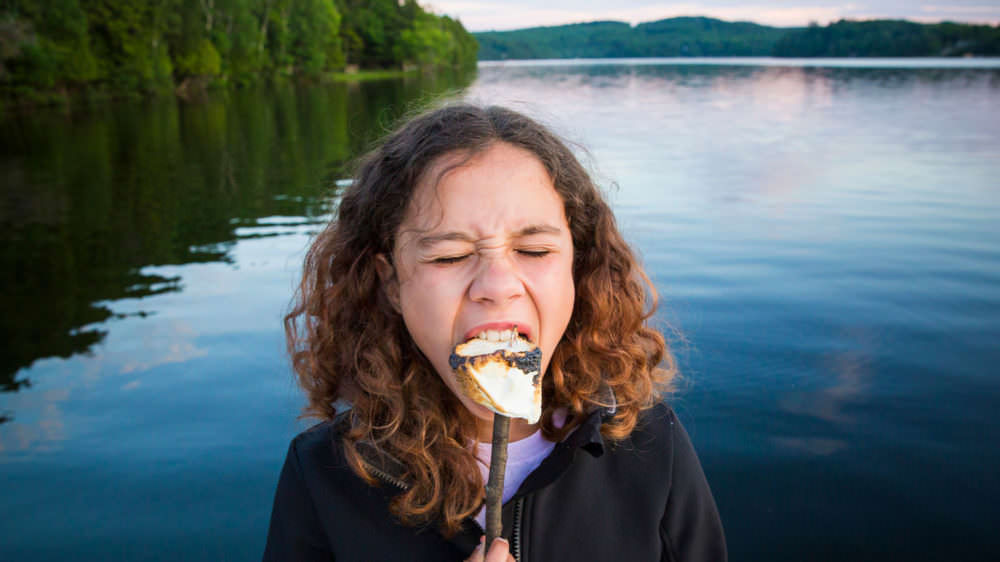 Muskoka was once recognized by National Geographic as one of "100 Places that can Change your Child's Life" and with good reason.
Muskoka is a place where kids can get disconnected from electronics, and connect with family. It is a place of many firsts, like a kid's first fish being caught at the end of the dock, first s'more around the campfire, first time getting up on water skis, or the first time learning how to swim. Where carefree is the norm, and child's laughter blends in as one of the many sounds of summer. Muskoka summers are all about putting a smile on your kid's face, and creating family memories that will last a lifetime.
There are so many great family activities in Muskoka, you could spend the entire summer here and not be able to do them all. We've helped narrow it down for you, these 7 family activities are a part of our our Muskoka Signature Experience collection, a collection of Muskoka's must-do experiences!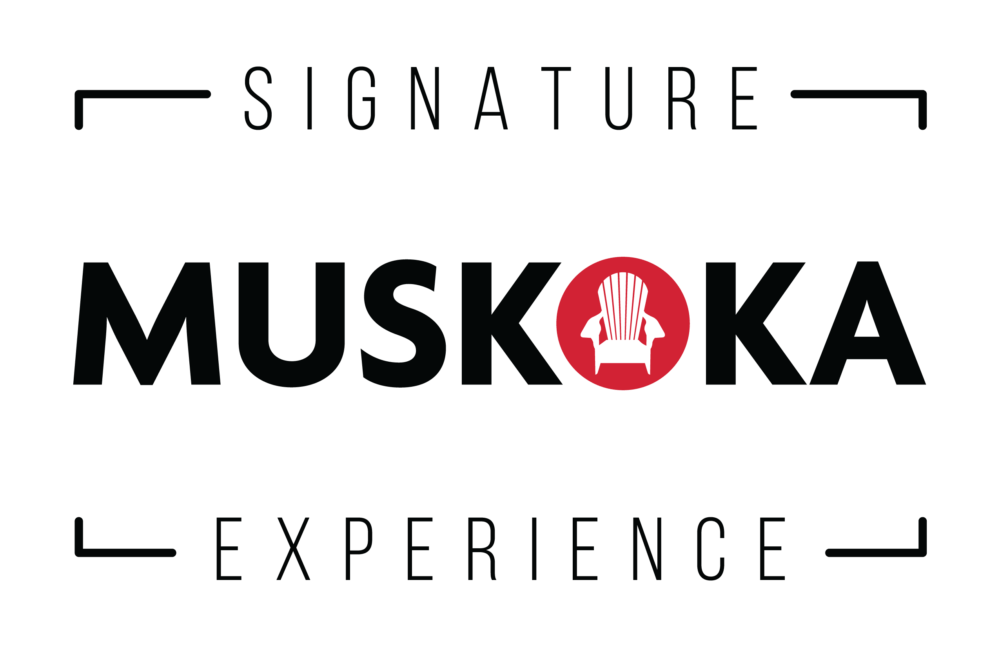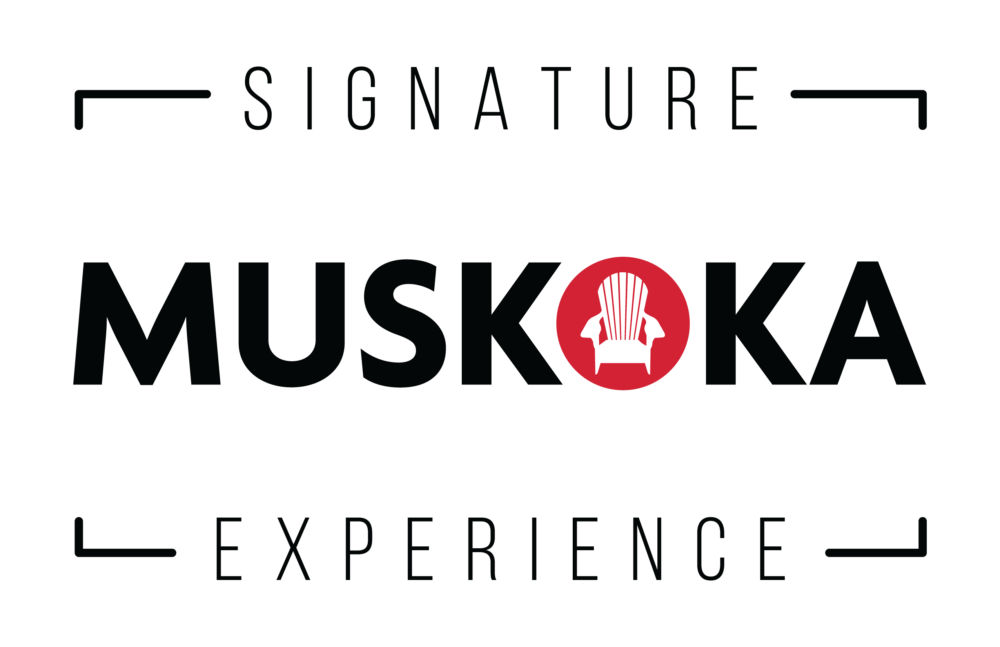 Santa's Village
Making Family Memories that Last a Lifetime!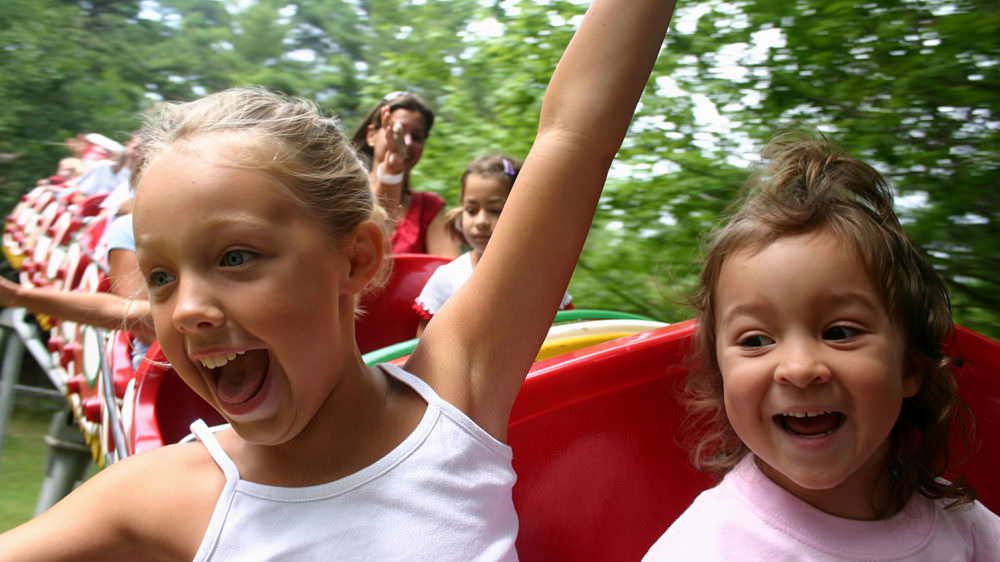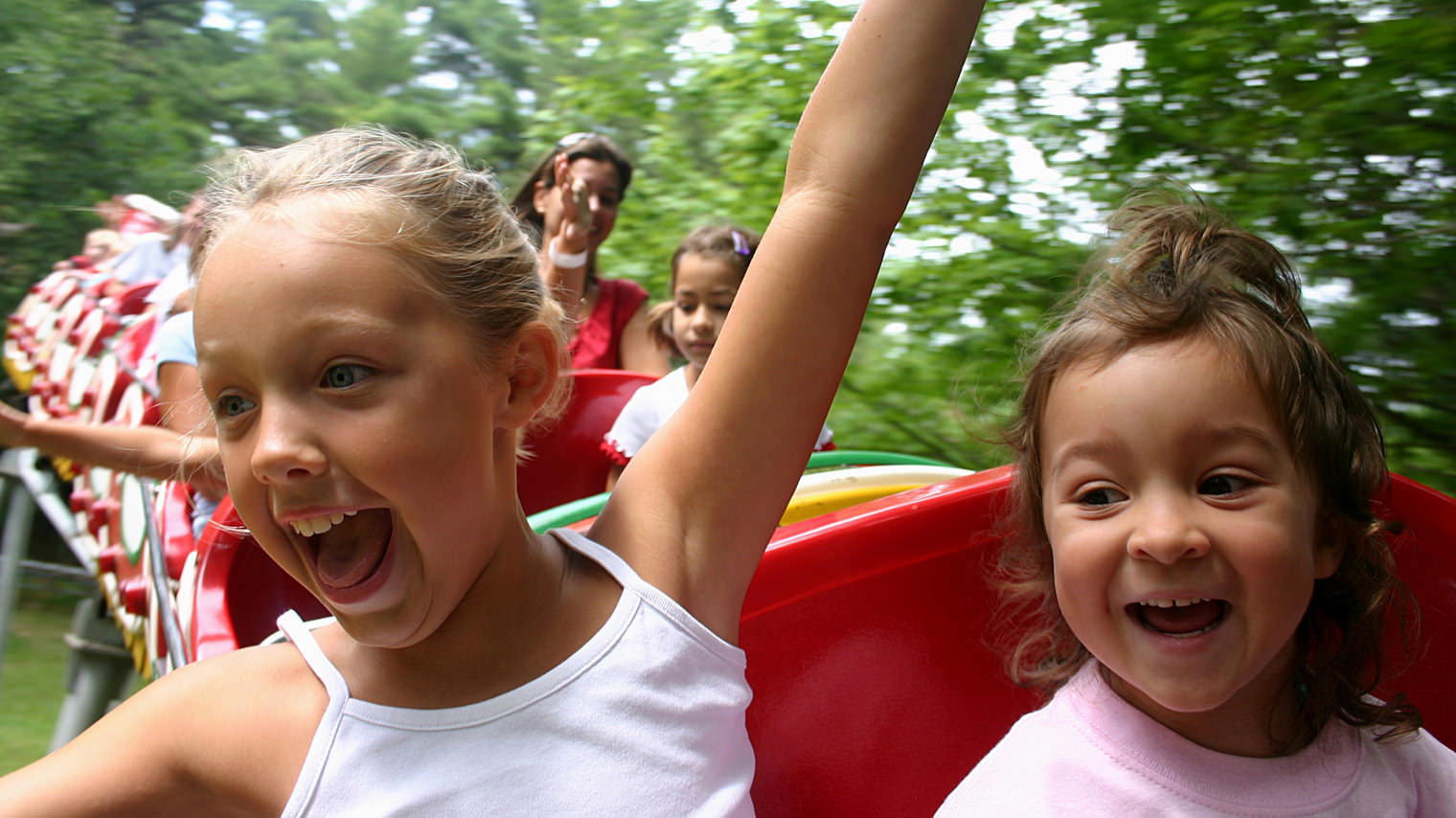 With kid's rides, a splash pad, live entertainers, games, souvenirs and of course, that magical visit with Santa Claus, this one-of-a-kind amusement park has it all. Brand new for 2017 – be the first to ride the triple loop spinning coaster!
For more information, visit their website
---
Treetop Trekking
Swing, Climb and Zip in Muskoka's Forest Canopy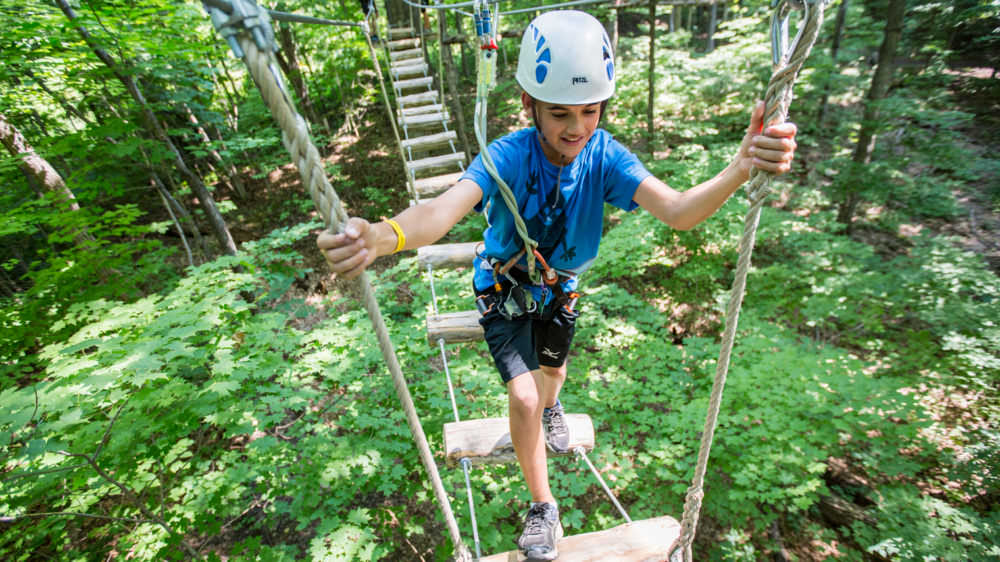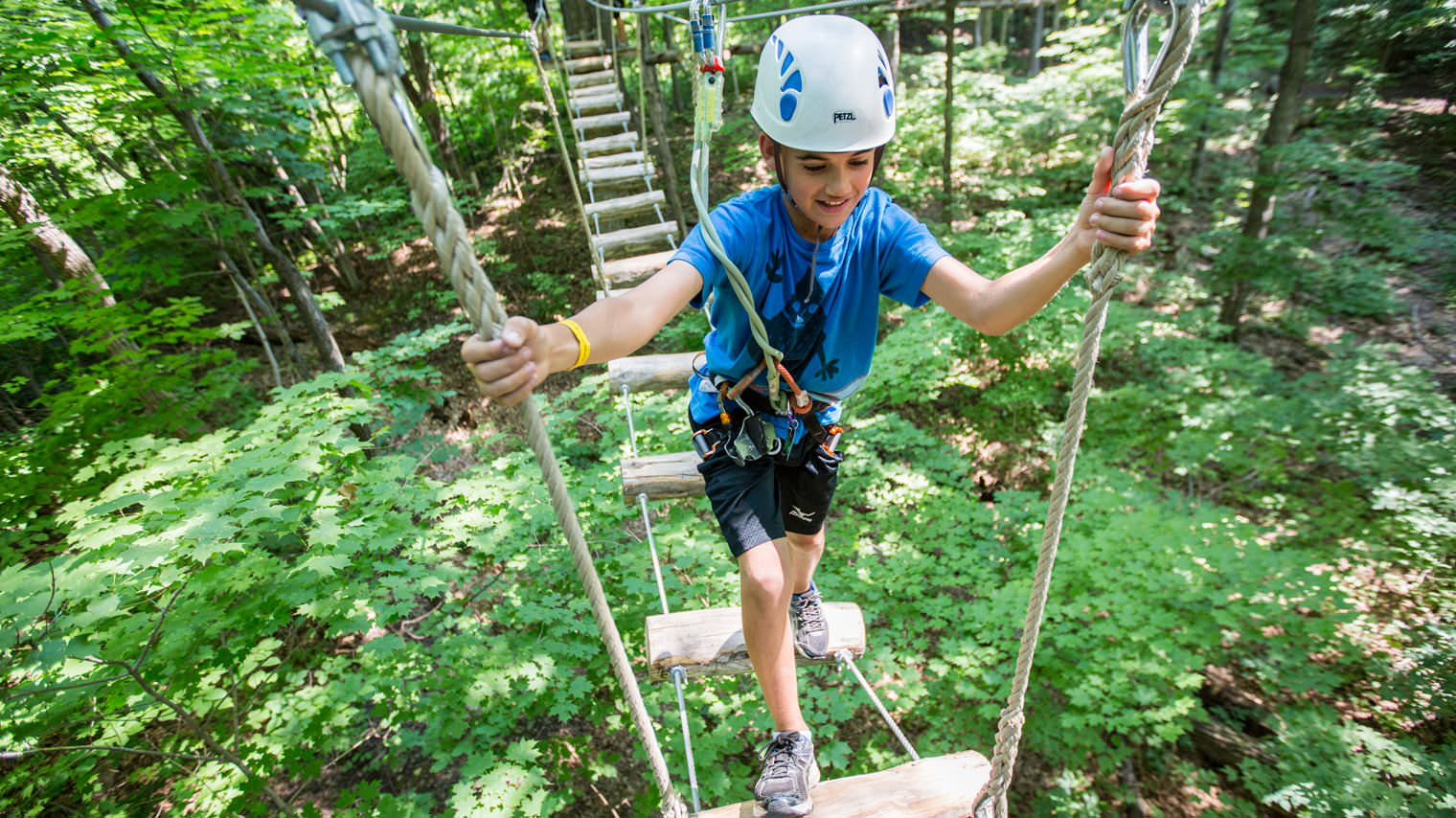 The 3-hour Zip line & Aerial Game Trek at Treetop Trekking takes you on one of Muskoka's most exciting adventures, high above in the treetops of the picturesque Muskoka forest. Fun for all ages and all skill levels. For families of four or more, use their family rate promotion when booking online and save!
For more information, visit their website
---
The Inflatable Water Park at Summer Water Sports & Clevelands House
Jump into your Youth at this Epic Inflatable Water Park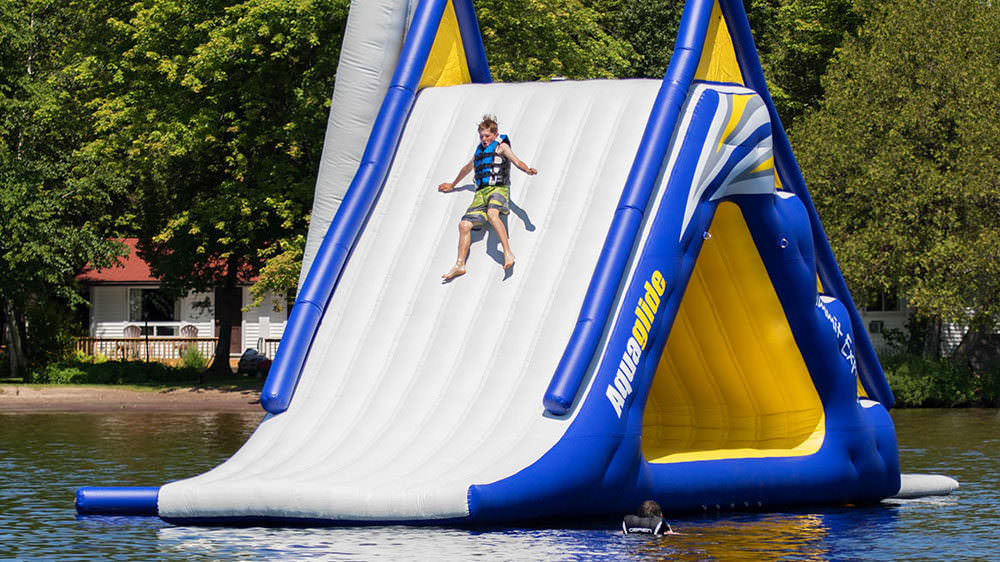 Bounce, jump, slide and play all day long with the purchase of a Clevelands House day pass ($25 + HST). The Day Pass also gives you access to resort recreation facilities including tennis courts, mini putt, canoes, kayaks and much more. Don't miss out on the world famous SWS Waterski Show at Clevelands House, Mondays throughout the summer. Shows start at 7:30pm rain or shine.
For more information, visit their website
---
Muskoka Heritage Place – Museum, Village, Train
Travel Back in Time at Muskoka Heritage Place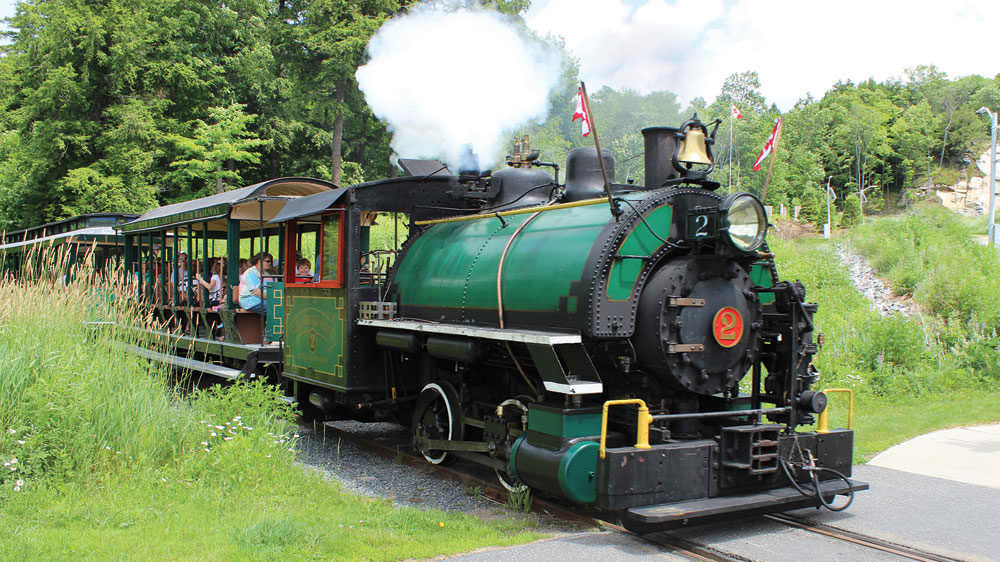 Dive into Muskoka's rich history with the museum and pioneer village, featuring authentic pioneer buildings and live costumed narrators that bring you right back to the 1800s. The Portage Flyer Train – once the world's smallest commercial railroad – is one of Muskoka's true hidden gems, taking you on an open-air, scenic trip along the Muskoka River to a platform overlooking Fairy Lake.
For more information, visit their website
---
Back of Beyond Equine Centre
Family Time at the Farm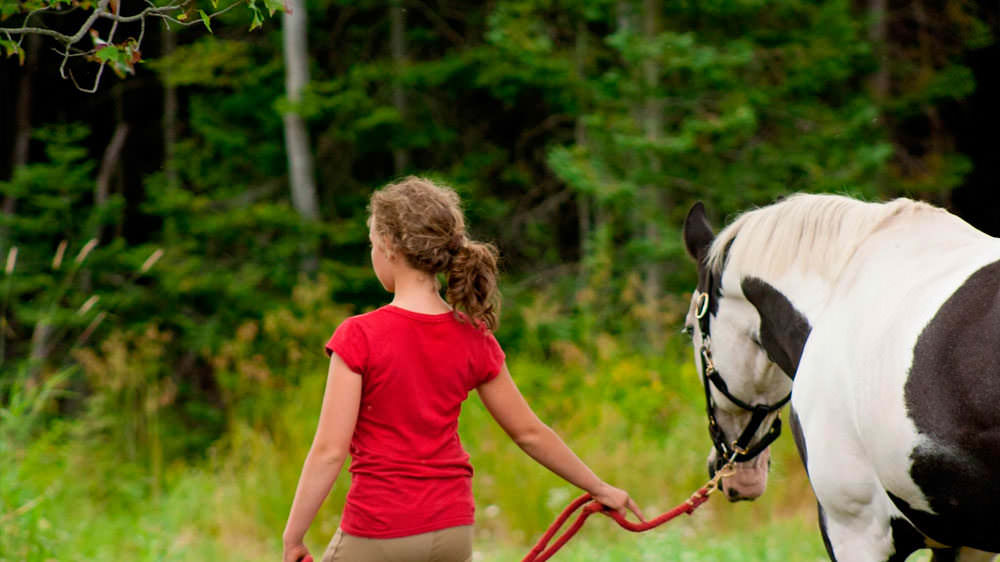 Be introduced to the world of horses and connect with these magnificent creatures as you brush and interact with them. Explore the farm and learn how it operates, pet the ponies, and ride behind the big red tractor on a wagon ride. Another exceptional family experience at the farm is private horse-drawn wagon/sleigh rides through their scenic woodland trails during the fall and winter.
For more information, visit their website
---
Muskoka Boat Rentals
Discover Muskoka's Best Side from the Water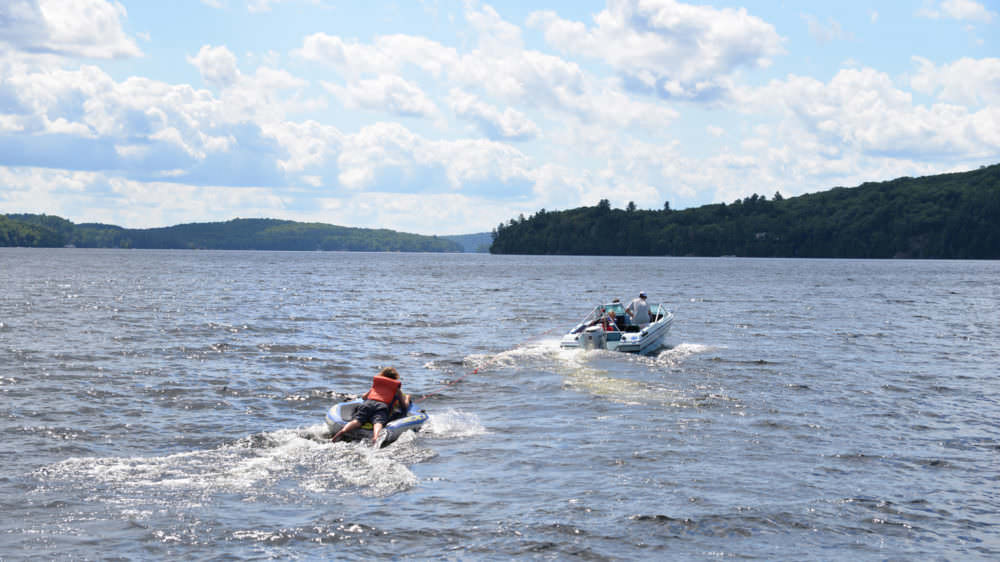 Muskoka Boat Rentals has over 150 new boats and pleasure crafts to rent, as well as a line of water toy rentals including water skis, tubes and wakeboards. There is no better moment than the joy of a kid getting up on water skis for the first time. Muskoka Boat Rentals delivers to anywhere in Muskoka making it easy to get your family together for fun on the water!
For more information, visit their website
---
Muskoka Steamships & Discovery Centre
Magical Themed Cruises all Summer Long!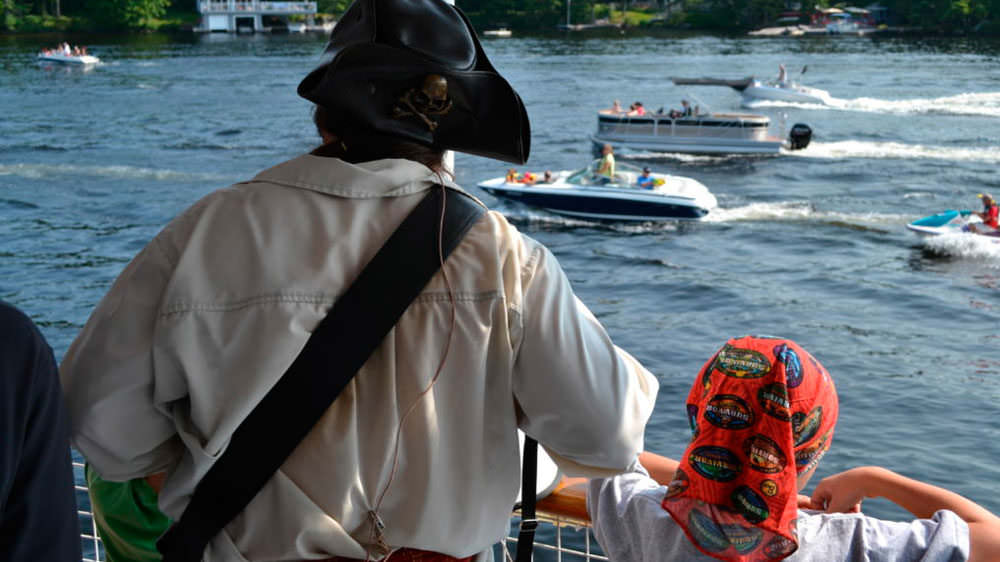 Enjoy great family cruises July and August aboard the Wenonah II.
Pirate Cruises: Sail on board Wenonah II with Captain Corbin and his locked treasure chest. Rumour has it that Captain Ron Hook has the key. Will Dangerous Derek successfully infiltrate Hook's men like a pirate spy and steal the key? What is in that treasure chest? Come aboard to find out.
Ice Queen and Snow Princess Cruise: Join the Ice Queen and Snow Princess on board Wenonah II for a captivating and magical cruise as they tell their story and perform enchanting songs.
Intergalactic Adventure Cruise for Space Cadets: Shy space creatures live on an island in the lake. They are in danger and space cadets must bring them news that will save them. Do we get to the island on time to save the creatures? How do we get the message to them? Join our crew on board Wenonah II to find out.
For more information, visit their website
---
Book Your Family Vacation
Looking for an unforgettable family trip this summer? Check out our family vacation packages and start planning today.