Their latest exhibit is a must-discover!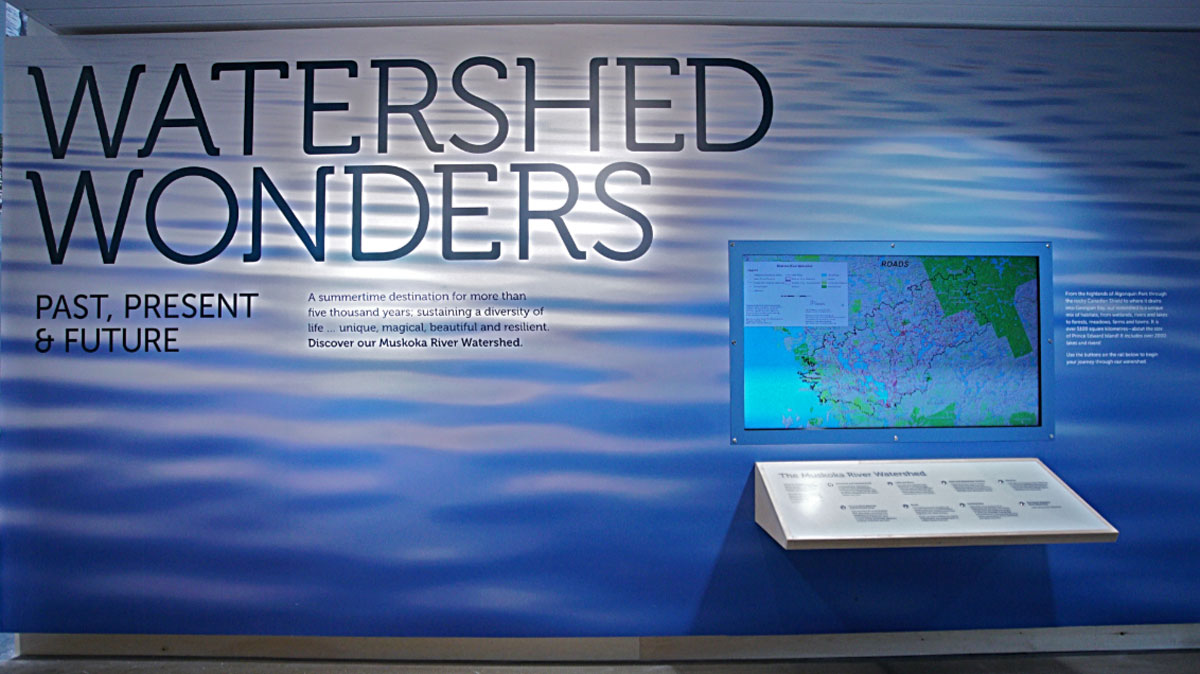 Watershed Wonders at Muskoka Discovery Centre is an amazing addition to an already amazing Museum.
What is the Muskoka Watershed? Plain and simple, the Muskoka Watershed is what makes Muskoka … well, Muskoka.
From the steamships that pioneered our lakes 150 years ago, to the waterfront resorts that sparked our tourism industry, to the vast acres of wetlands, forests and wilderness, everything that you have come to love and cherish about our little slice of paradise, runs through the watershed.
With 14 different interactive displays for museum-goers to explore, the new exhibit at Muskoka Discovery Centre is truly a fascinating museum-going experience. Every self-proclaimed Muskokan (resident, cottager, or just lover of Muskoka) should visit this new exhibit to gain a true appreciation for our most prized asset.
For more information on the new Watershed Wonders exhibit, visit their website
Muskoka Discovery Centre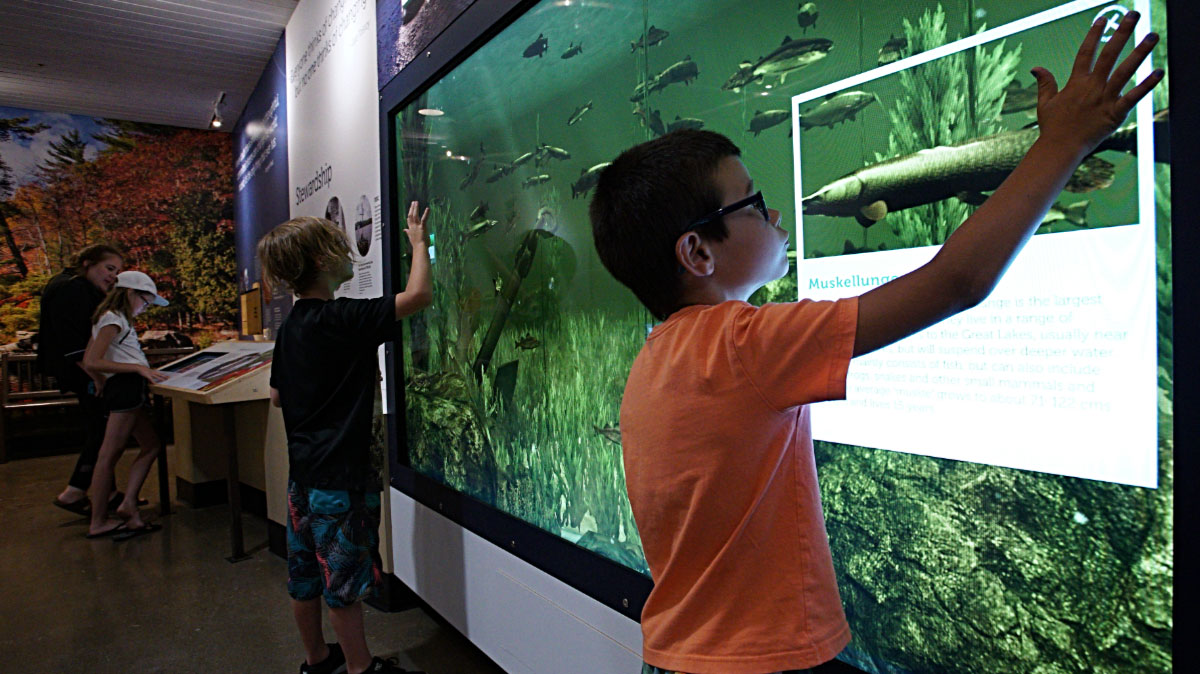 The Muskoka Discovery Centre is a great place to bring the kids. The entire museum has tons of interactive exhibits that the kids love, and the parents love the museum-wide use of S.T.E.A.M based learning (Science, Technology, Engineering, Arts, Math). That's right, the kiddies are learning but they are having too much fun to even realize it, a parent's dream!
Every museum pass includes access to KIDZONE, an entire wing of the museum dedicated to kids' fun. The lil' ones will love the new Ozobots addition, a tiny little robot that teaches your kids computer programming.
While the kids are having fun, so too will the parents and grandparents. The entire museum is a wondrous step back in time and there is so much to discover about Muskoka's storied past. The Murray Walker Grace and Speed Boathouse (North America's largest collection of in-water antique wooden boats) is worth the price of admission alone, and you can get lost for hours admiring these gorgeous antique wooden boats.
Weddings & Events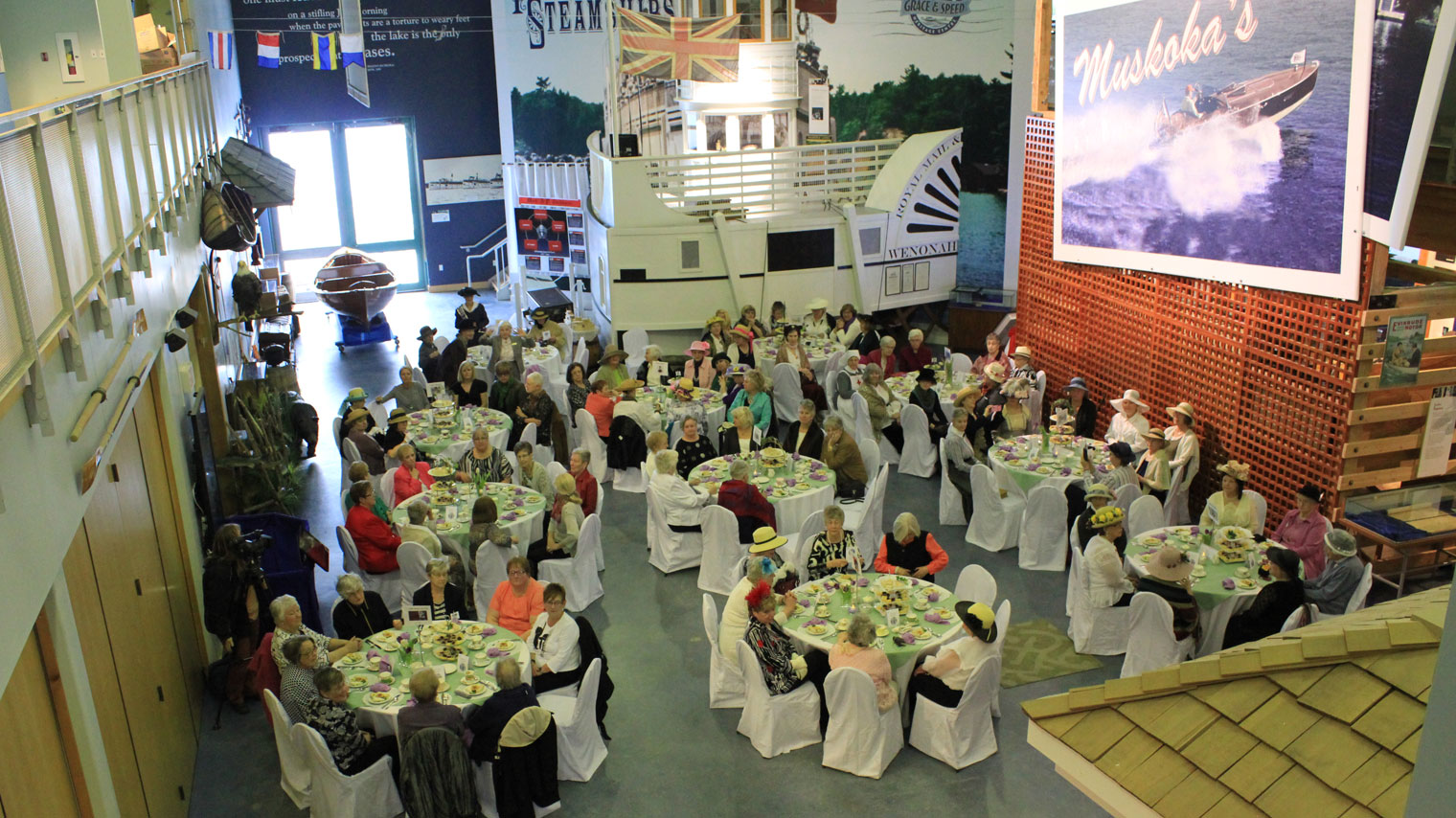 A lesser known fact, the Muskoka Discovery Centre doubles as an event space hosting a wide array of functions including weddings and corporate events. For weddings, the space can accommodate up to 150 people for ceremony and sit-down reception.
The museum looks beautiful 'all dolled up', and the exhibits are fun for your guests to explore during cocktail hour. If you are looking for a cool venue that reflects Muskoka, this waterfront museum is it!
For more information on renting the Muskoka Discovery Centre for private functions, visit their website
Plan your Visit to this Fascinating Museum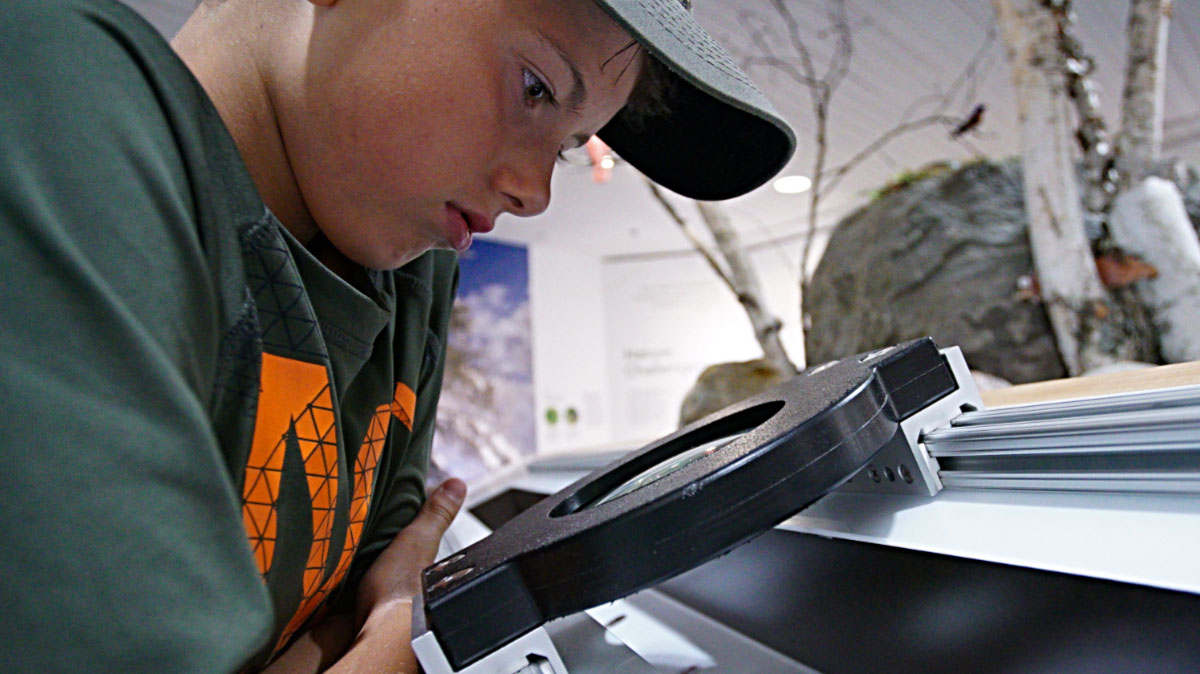 Open year round, the Muskoka Discovery Centre is the perfect weather-proof activity. Located in Gravenhurst on the Muskoka Wharf, there is plenty of fun to be had pre or post-museum visit.
If you are visiting the museum as a family, grab some ice cream and stroll the boardwalk, or take the kids to the splash pad at the Muskoka Wharf Sports Field.
Insider Tip: For families, purchase their Family Pass. For $35, you get admission for two adults and however many kids are in your family. Most family passes are capped off at two kids and two parents, but not all families are constructed that way. Kudos to Muskoka Discovery Centre for their ingenuity in creating a Family Pass that adapts to families of all sizes!
For more information on admission and hours, visit their website