Tasty Gift Ideas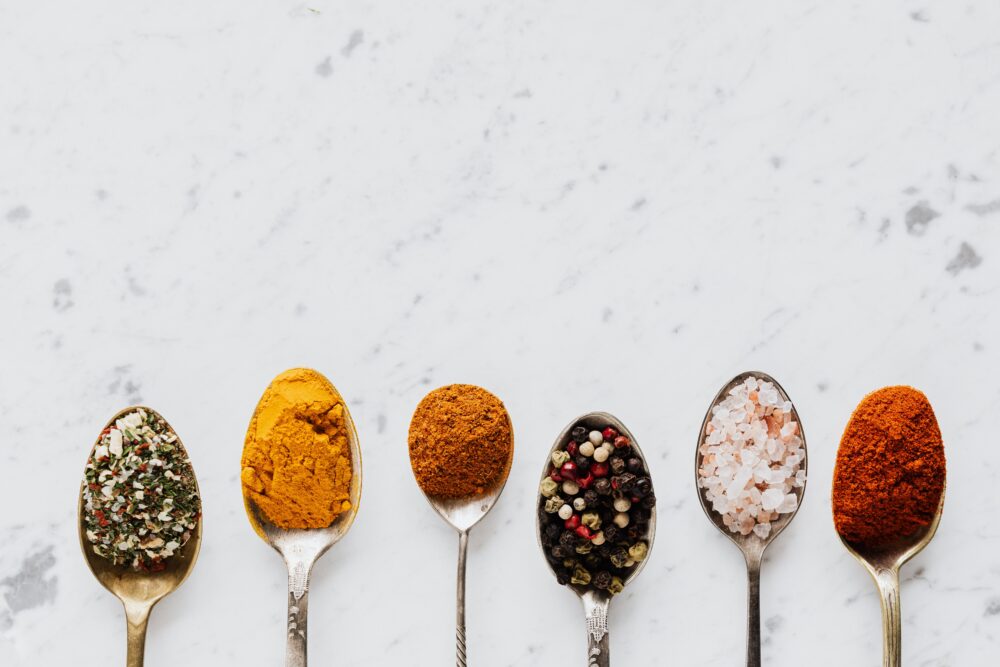 Does your holiday shopping list include a foodie? You know, the type of person who loves to Instagram their meals, is always up to check out that new eatery, and loves to try out unique flavour combinations? If so, consider gifting a product from one of these local Muskoka businesses to truly amaze the culinary connoisseur in your life. Sweet or savoury, there's something for everyone!
Read on to learn more about 5 gift ideas for foodies currently available in Muskoka.
Yummies in a Jar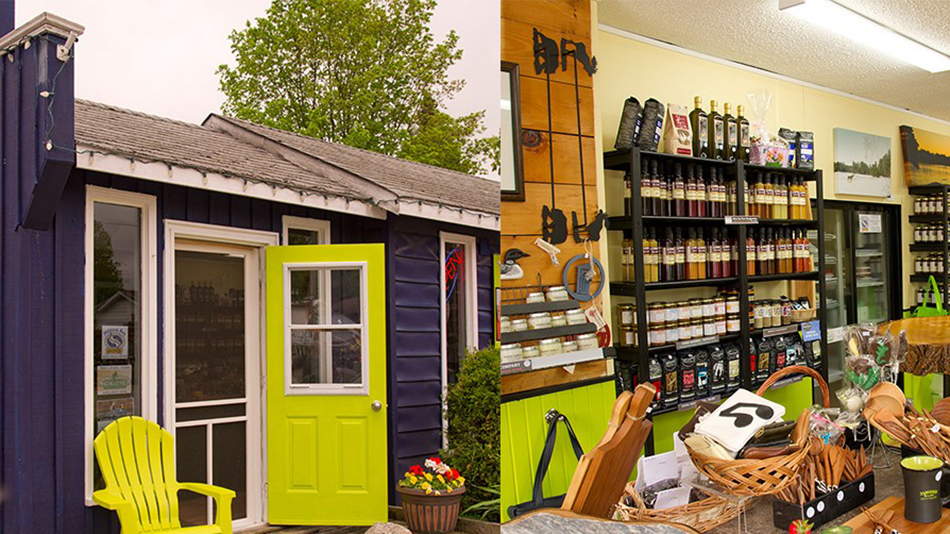 1002 Earth Park Rd, Baysville
A stop by the Yummies in a Jar online store or their Baysville storefront is a must this holiday season!
Yummies in a Jar has flourished in the Lake of Bays region since opening in 1992. Owner Lynn Murden cooks up some delightful gourmet jams, mustards and BBQ sauces, jellies, maples syrups, and vinaigrettes. All of her products are carefully prepared from scratch in small, individual batches to ensure that customers receive only the highest-quality yummies. She also includes locally-sourced ingredients whenever possible.
The Breakfast Jams and Marmalades are the perfect addition to morning toast, bagels, scones, or muffins. They're also delicious poured over ice cream, yogurt, or cheesecake. Try the Muskoka Cranberries Jam, with deliciously tart cranberries and juicy raspberries, for a cottage-country-inspired spread. Or, pick up a jar of the festive Jingleberry Jam, a delightful combination of raspberries, cranberries, wild blueberries, cherries, apples, and strawberries that is superb drizzled over your Christmas morning pancakes or waffles.
Visit the website for more information
Muskoka Lakes Farm & Winery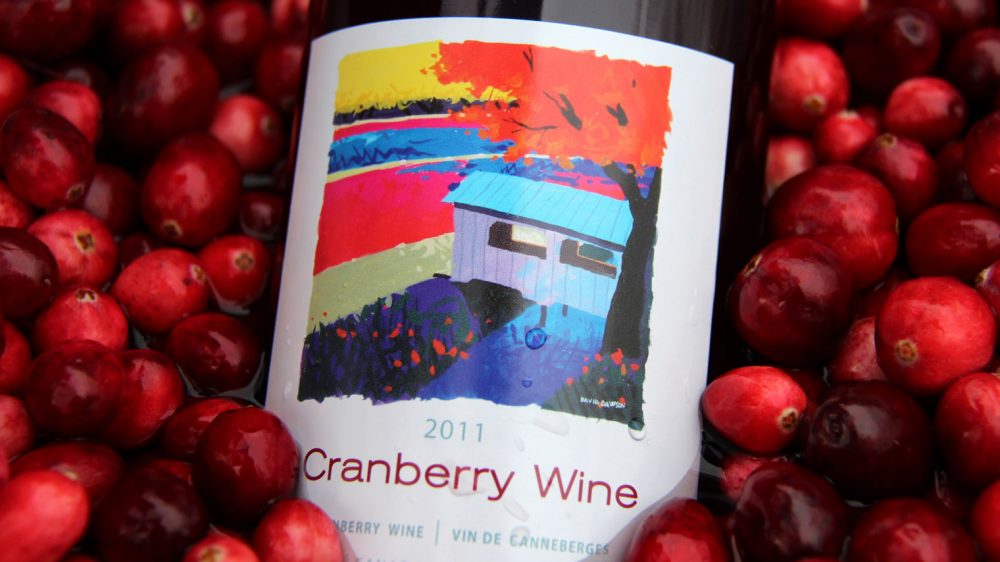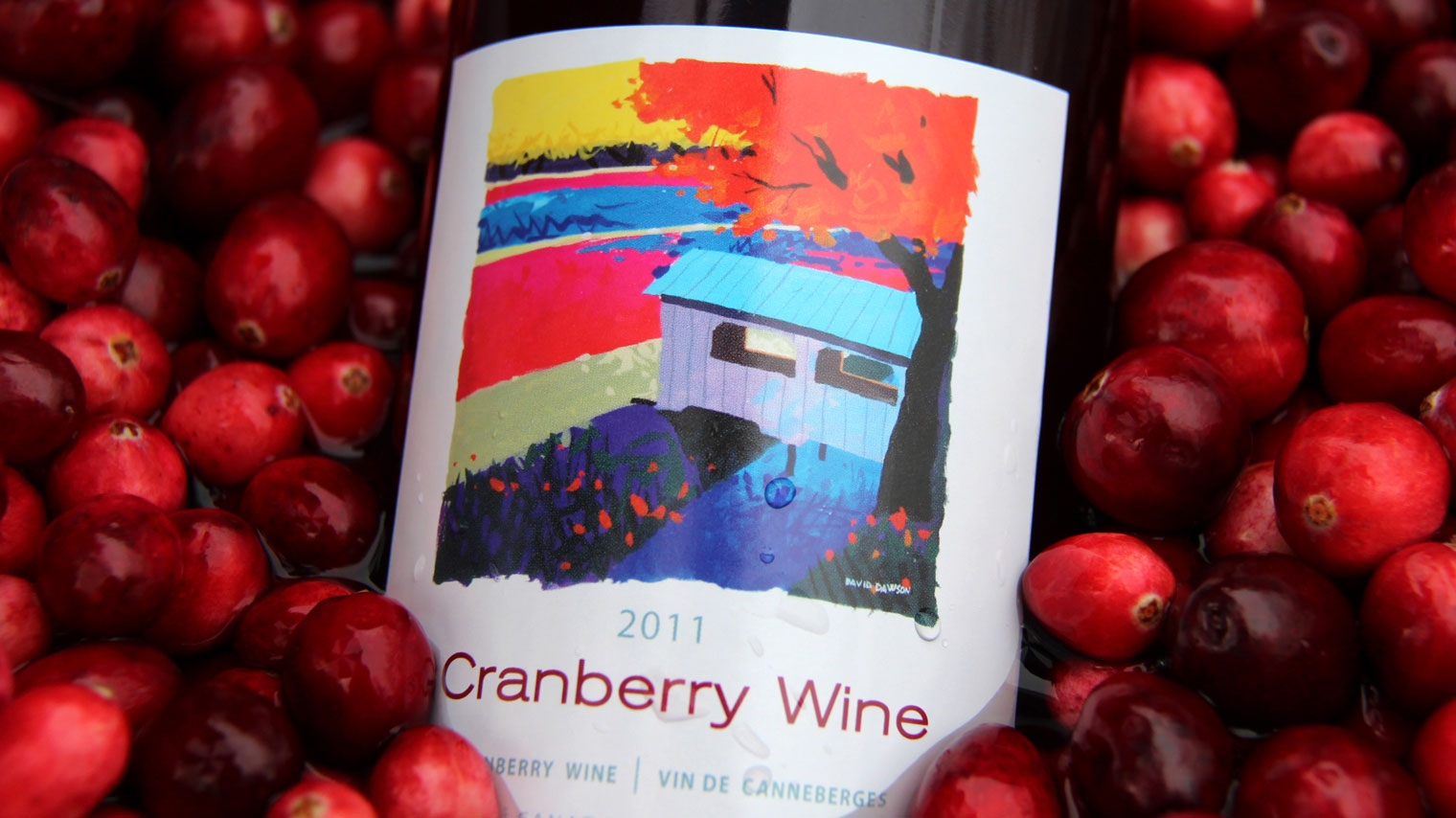 1074 Cranberry Road, Bala
The Muskoka Lakes Farm & Winery is a must-visit this holiday season to pick up some heavenly cranberry goodies. Browse their online store for the very best cranberry-infused wines, preserves, dried and chocolate berries, beverages, and select food products. Their Bala storefront is also open to shoppers although it is asked that visitors limit their time in-store to a maximum of one hour.
For the wine-lover on your list, choose from several cranberry-inspired wine blends like Cranberry-Blueberry Wine, White Cranberry Wine, or the Red Maple Dessert Wine. A jar of cranberry-based preserves also makes for a delicious gift. Try the Cranberry Marmalade, Cranberry Honey, or Cranberry Peach Jam. For a gift that's the perfect combination of sweet-meets-tart, purchase some of the Farm's chocolate berries, like the Dark Chocolate Dried Cranberries, Dark Chocolate Wild Blueberries, or Yogurt Cranberries.
Visit their website for more information
Maple Orchard Farms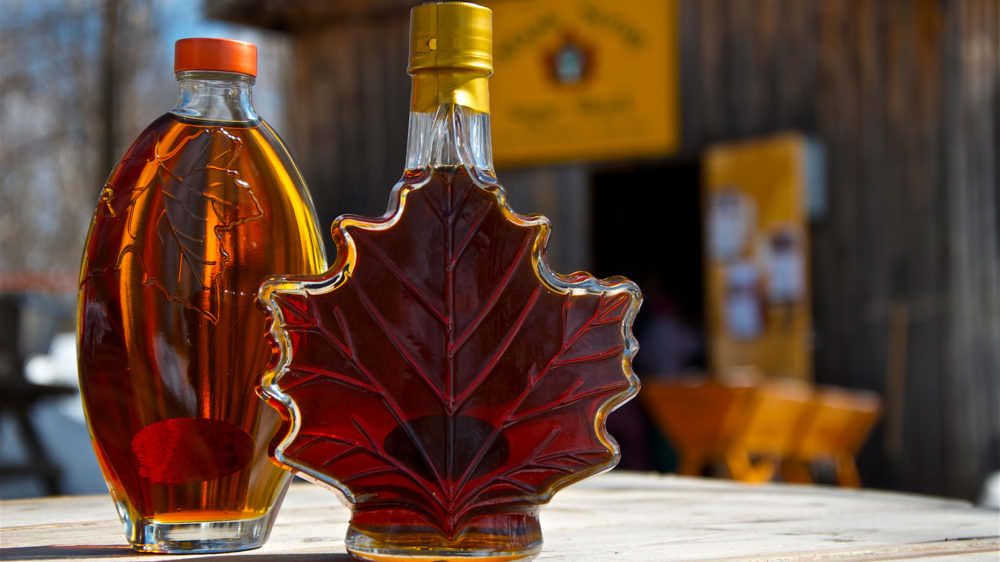 14 Gray Road, Bracebridge
Maple-infused goodies from Maple Orchard Farms are the ideal stocking stuffer or small gift idea. Their syrup is carefully boiled, filtered, and tested so that customers receive only the highest quality maple products. They're also a locally owned and operated family company and have been for 3 generations. Order your maple syrup and sweets online, or visit the farm store in-person and browse their extensive collection of maple products, gifts, books, souvenirs, and toys.
From Maple Cream Chocolates to Maple Butter, there are so many delectable maple-inspired treats to choose from. They also offer several Maple-themed Gift Boxes that are a great choice for larger gifts. These boxes contain a variety of maple products,  like maple syrup, maple sugar, maple rock candies, and maple cookies. Each basket is beautifully wrapped up in a box or basket with cellophane
Visit their website for more information
The Candy Shoppe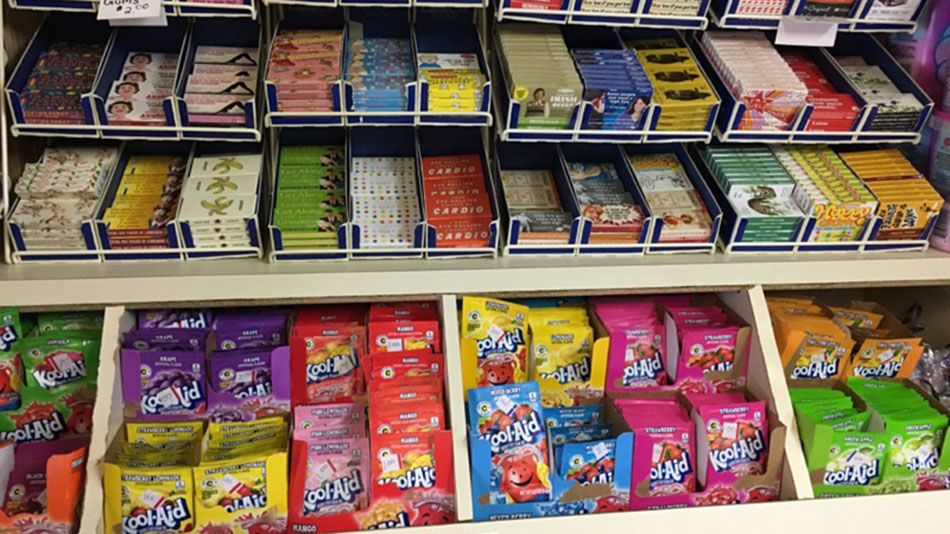 2 Locations, North and Southbound Lanes of Hwy 11

Does your holiday list include someone with a sweet tooth? If so, a stop at the Candy Shoppe is mandatory! Browse their eclectic collection of over 1400 different types of candy, as well as classic character collectibles like Elvis and Marilyn Monroe-themed mugs, tinware, acrylic glasses, and buttons. They carry a variety of sweet treats from around the world, including unique candies found in England, Scotland, Italy, and the USA. Both the north and southbound locations are currently open for in-store browsing, although curbside orders are also still available.
With over 1400 unique varieties of candy, it will definitely be difficult to choose just one! Browse the store's online candy listings prior to visiting for a sneak peek of what they offer.
Click here for more information
A Gift Certificate to One of Muskoka's Local Restaurants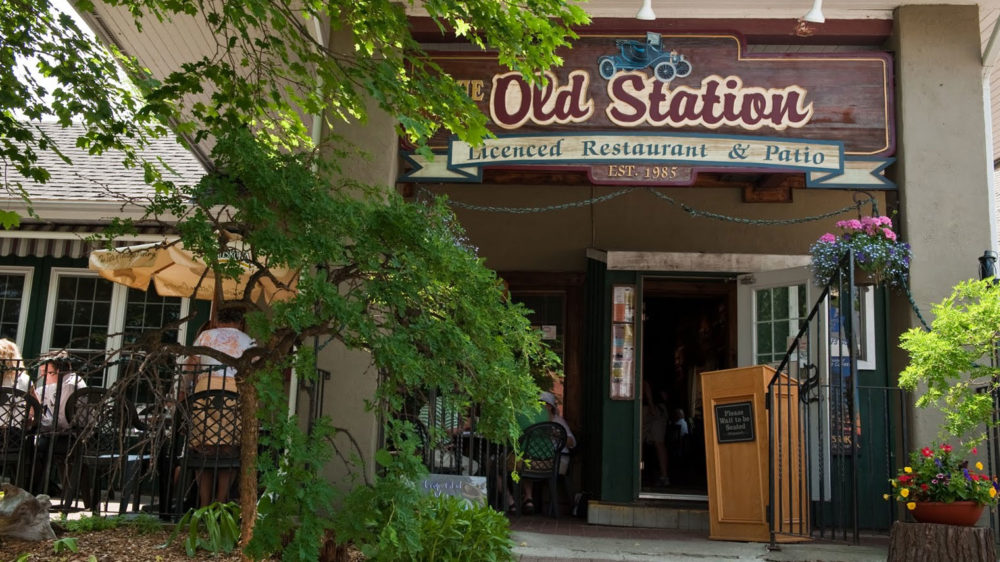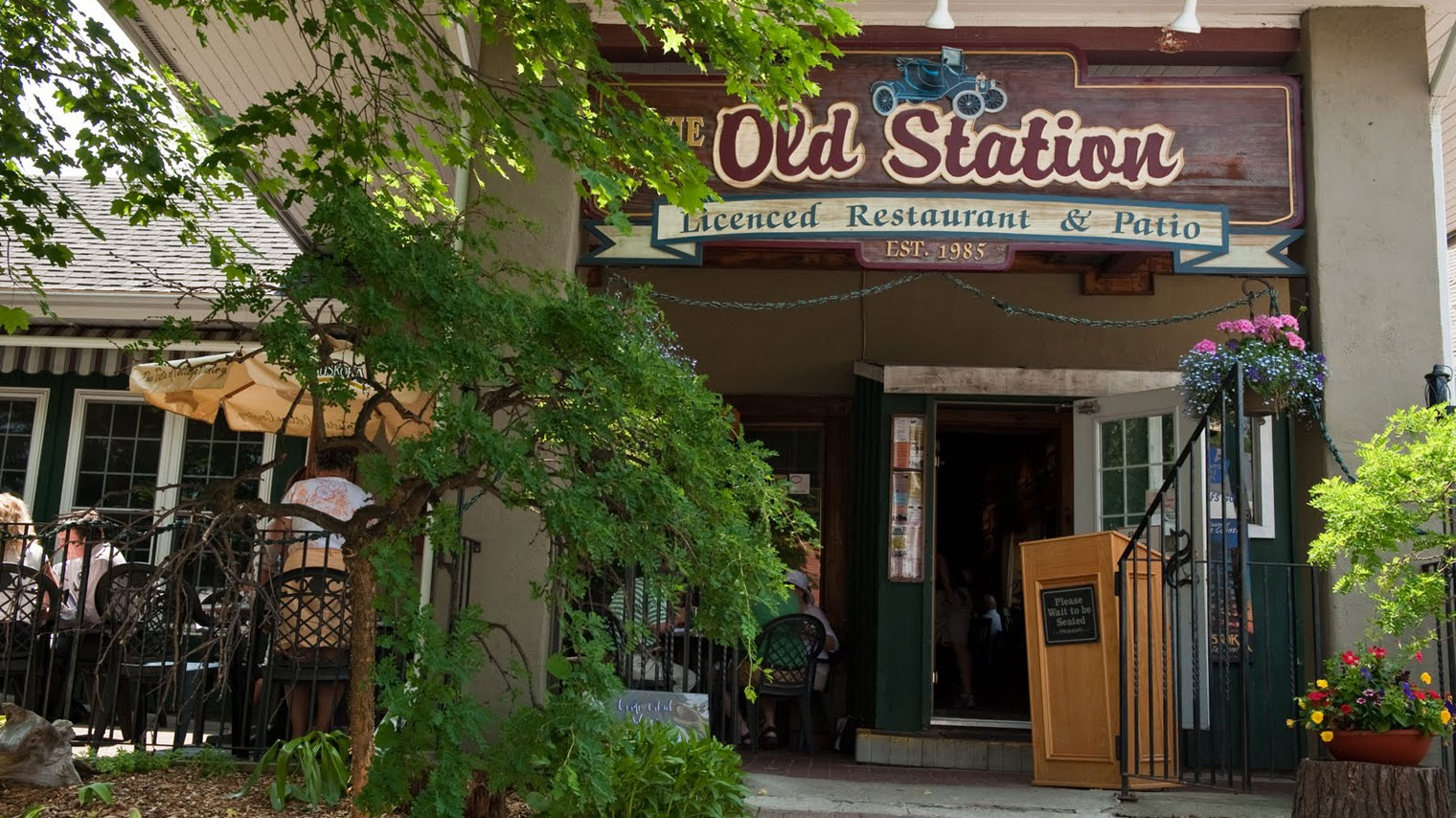 Various locations

Treat your loved one to a truly divine meal with a gift certificate to one of Muskoka's many local restaurants. Due to its focus on high-quality, locally-sourced, fresh ingredients, the Muskoka restaurant scene is a well-known destination for foodies. A gift certificate to one of these local eateries is the best way to share the taste of Muskoka with the foodie on your list and is also a great choice for those who prefer to gift an experience, rather than things.
The Old Station Restaurant in scenic downtown Bracebridge offers gift cards in the value of your choice. Located on the site of a former service station, this restaurant has been a fixture of Bracebridge since 1985 and serves classic favourites like House-Made French Onion Soup and Double Smoked Bacon Mac & Cheese alongside vegetarian selections like the Crispy Avocado Veggie Wrap.
At 3 Guys and a Stove, the emphasis is on local, farm-fresh food. This makes it a tasty place to savour Muskoka's local flavours. Try refreshing dishes inspired by Muskoka's farm-to-fork philosophy, like the Vegetable Barley Soup, Grilled Vegetable Salad, and Georgian Bay Whitefish. Give the gift of farm-fresh food and purchase a gift certificate.
A gift card for Deerhurst Resort is the ultimate way to gift a foodie experience. With access to dining at Deerhurst's many restaurants and pubs as well the curbside pick-up menu, your loved one is sure to find a meal that tantalizes their taste buds. Check out the Eclipse Restaurant & Terrace for breakfast, lunch, or dinner. Or, savour upscale pub classics and scenic views at the Maple Pub & Patio.
Click here for more information
COVID-19 Modifications
The Muskoka region, including the restaurants and local businesses discussed above, have taken several precautions to help prevent the spread of COVID-19. Social distancing procedures must be followed. Masks are required for entry into all buildings and when social distancing is not possible. Frequent hand-washing is encouraged and everyone must self-isolate if experiencing any COVID-19 symptoms. For more information regarding COVID-19, please visit the Simcoe Muskoka District Health Unit website.
Stay and Play
Make the most of your Muskoka experience and check out our top recommendations for places to stay and perfect getaway packages.