Family Day Fun! Families that Play Together, Stay Together!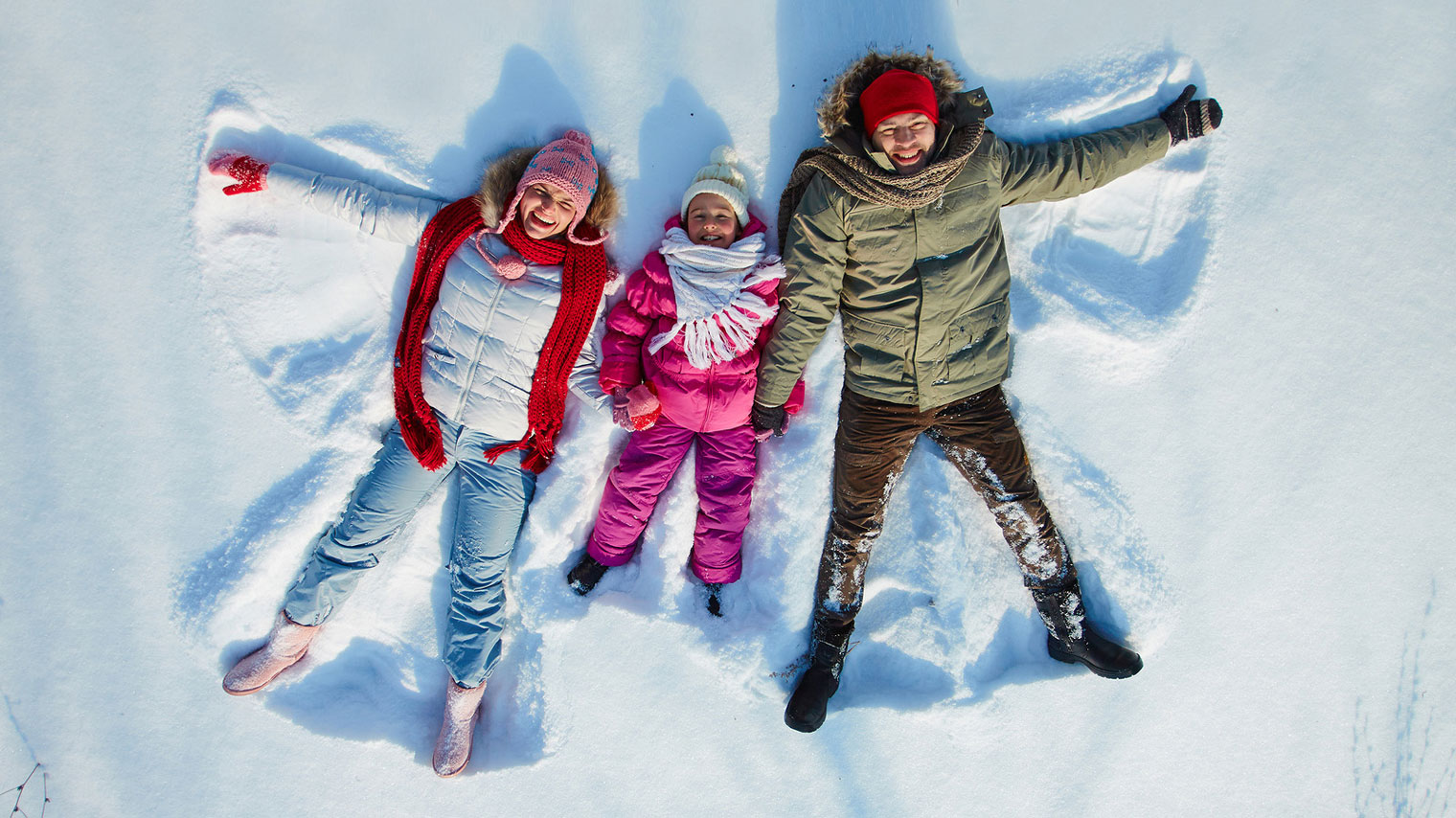 There is so much fun to be had this Family Day weekend around Muskoka! With attractions and festivals lined up, there will be no shortage of memories being made across our winter wonderland! Get active and get outdoors this Family Day weekend with some real winter fun!
Horse Drawn Winter Sleigh Rides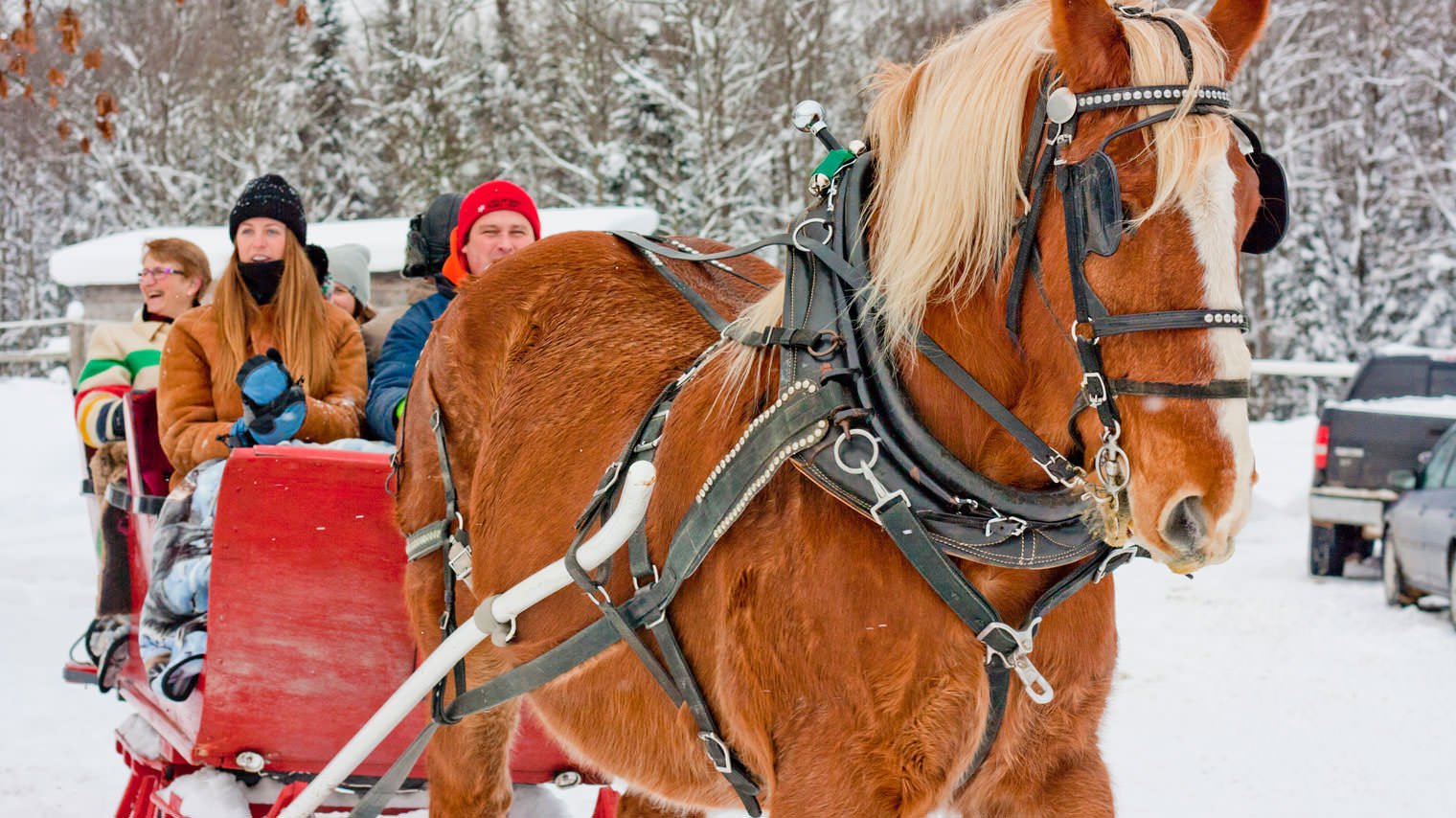 Probably one of our most popular family activities is a horse drawn sleigh or wagon ride through the stunning Muskoka back country. Back of Beyond Equine Centre has a great family package that can accommodate up to 14, and Twin Maples Farm offers wagon rides and carriage rides for up to 16 people at their farm. Book early because these spots will be snatched up soon.
Winter Carnivals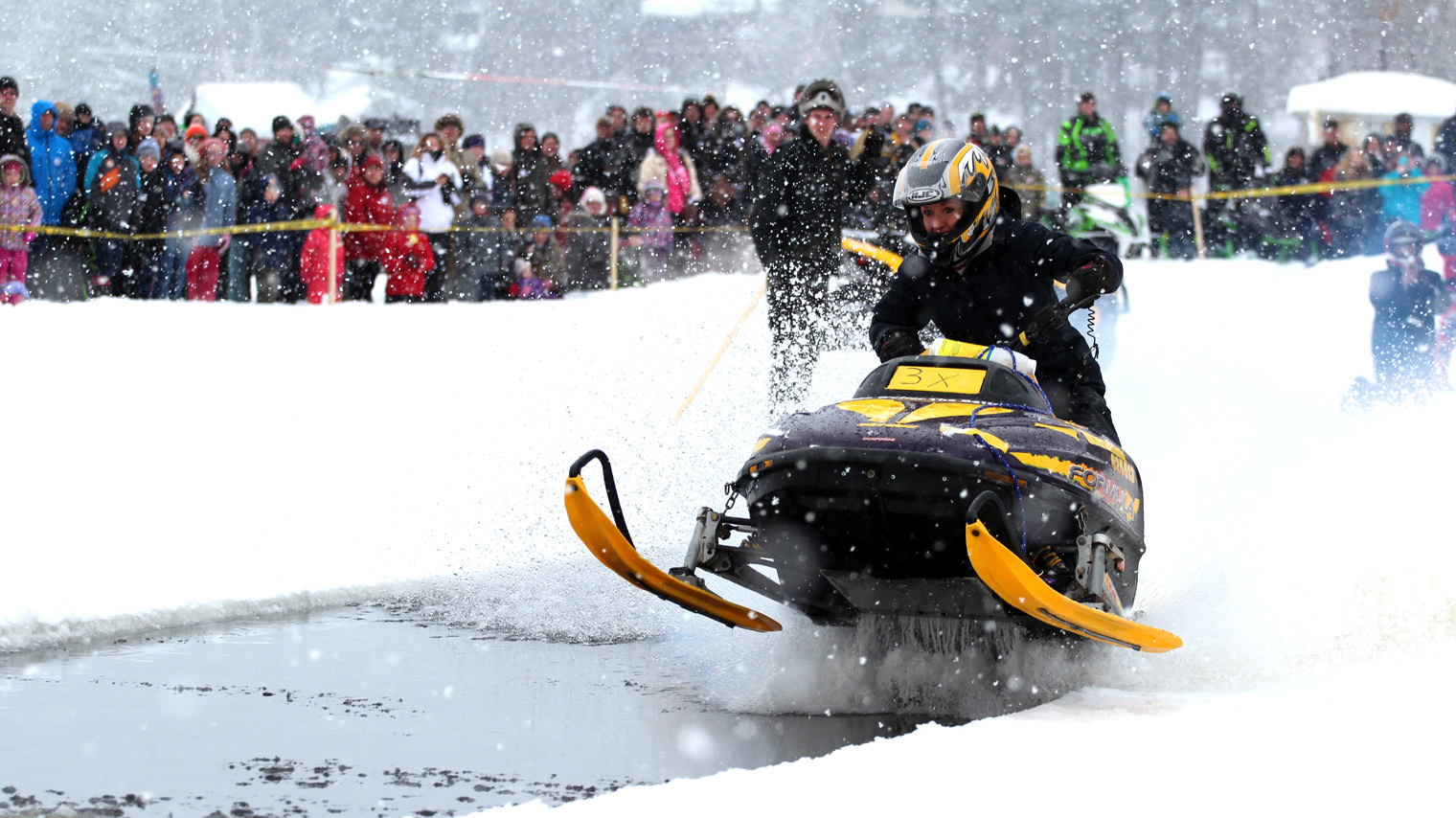 Muskoka's winter carnivals truly epitomize the charm of our small towns. Gravenhurst Winter Carnival runs right through Family Day weekend and features family-fun events including kids events, demolition derby, live entertainment and so much more!
The Dorset Snowball Winter Carnival is another longstanding tradition, taking place on Friday and Saturday of the long weekend. Don't miss the annual Snowball Parade or the Friday night family skating party.
Baysville Winterfest takes place on Monday of the Family Day weekend with tons of fun activities for the kids. The day starts with a pancake breakfast at the Lion's Club, followed by kid's crafts, free skating, live entertainment, outdoor games & activities and much more!
Ice Fishing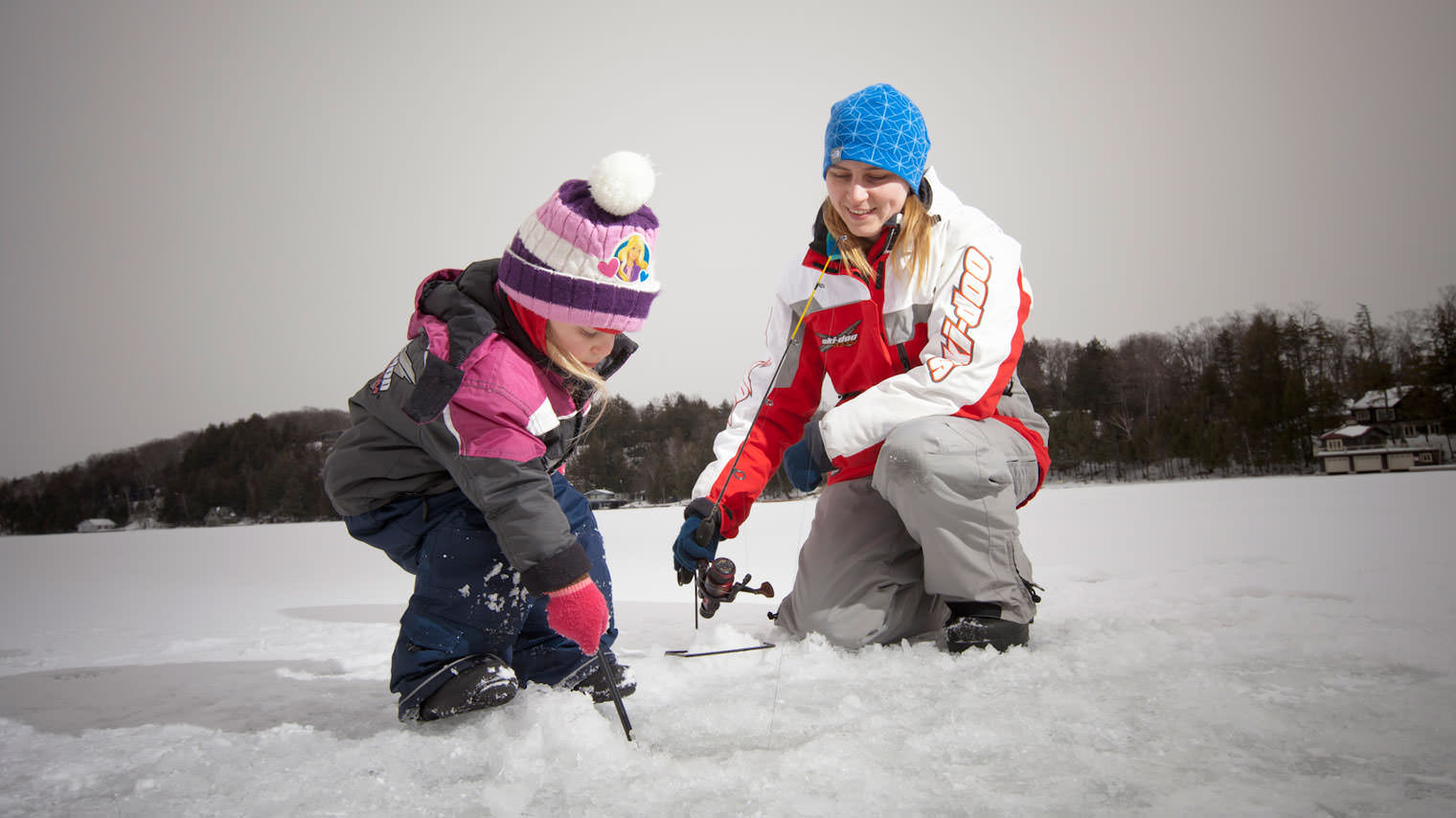 Did you know that the Ontario government designates Family Day Weekend, February 16 – 18, 2018, as a license-free fishing period to introduce Canadians to the sport? If you are looking for a guided fishing tour, Muskoka Stay n' Play Tours can get you everything you need, while Muskoka Shores Cottages has ice huts for rent on Three Mile Lake.
Light the Night at the Cranberry Skating Trail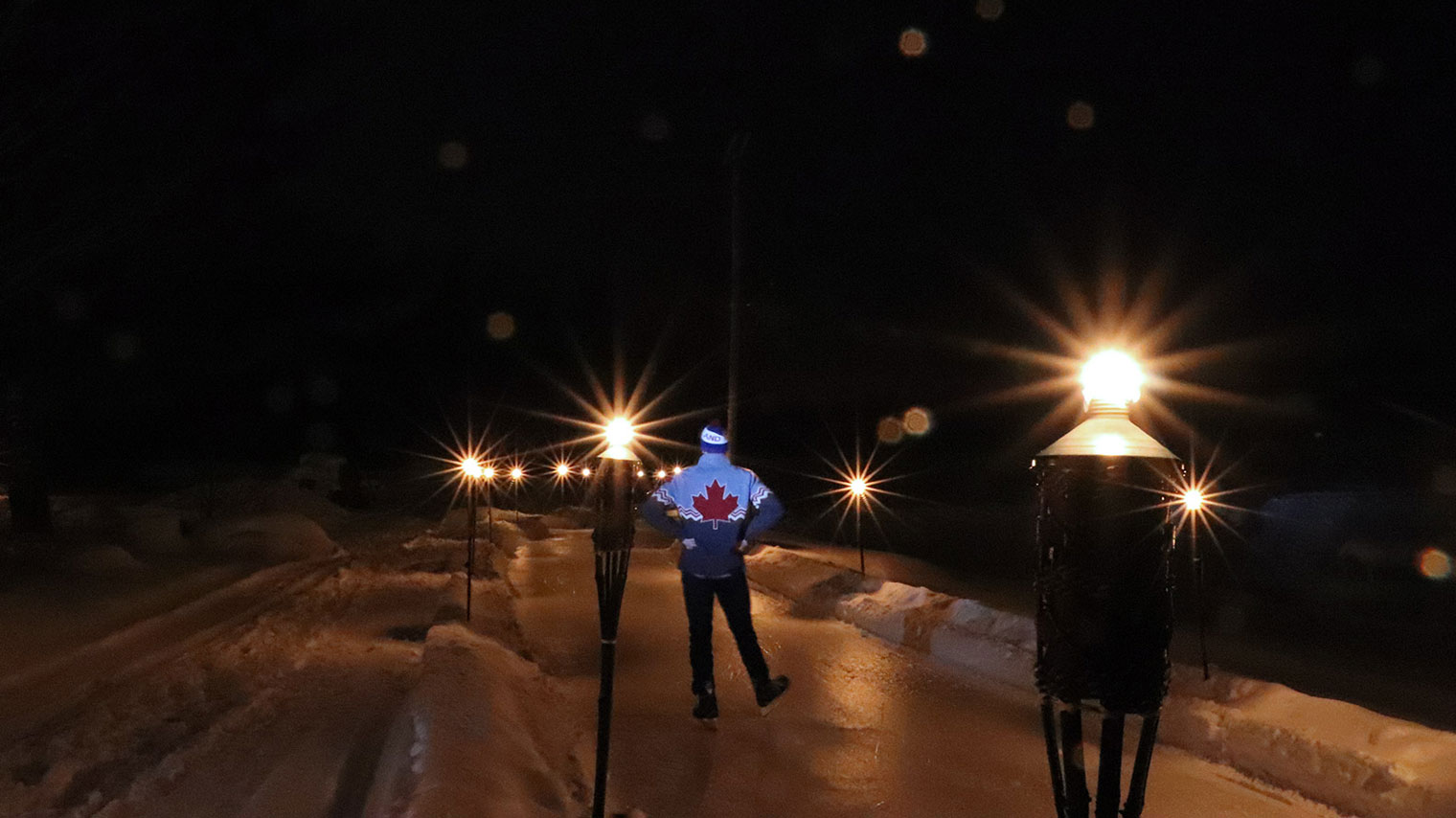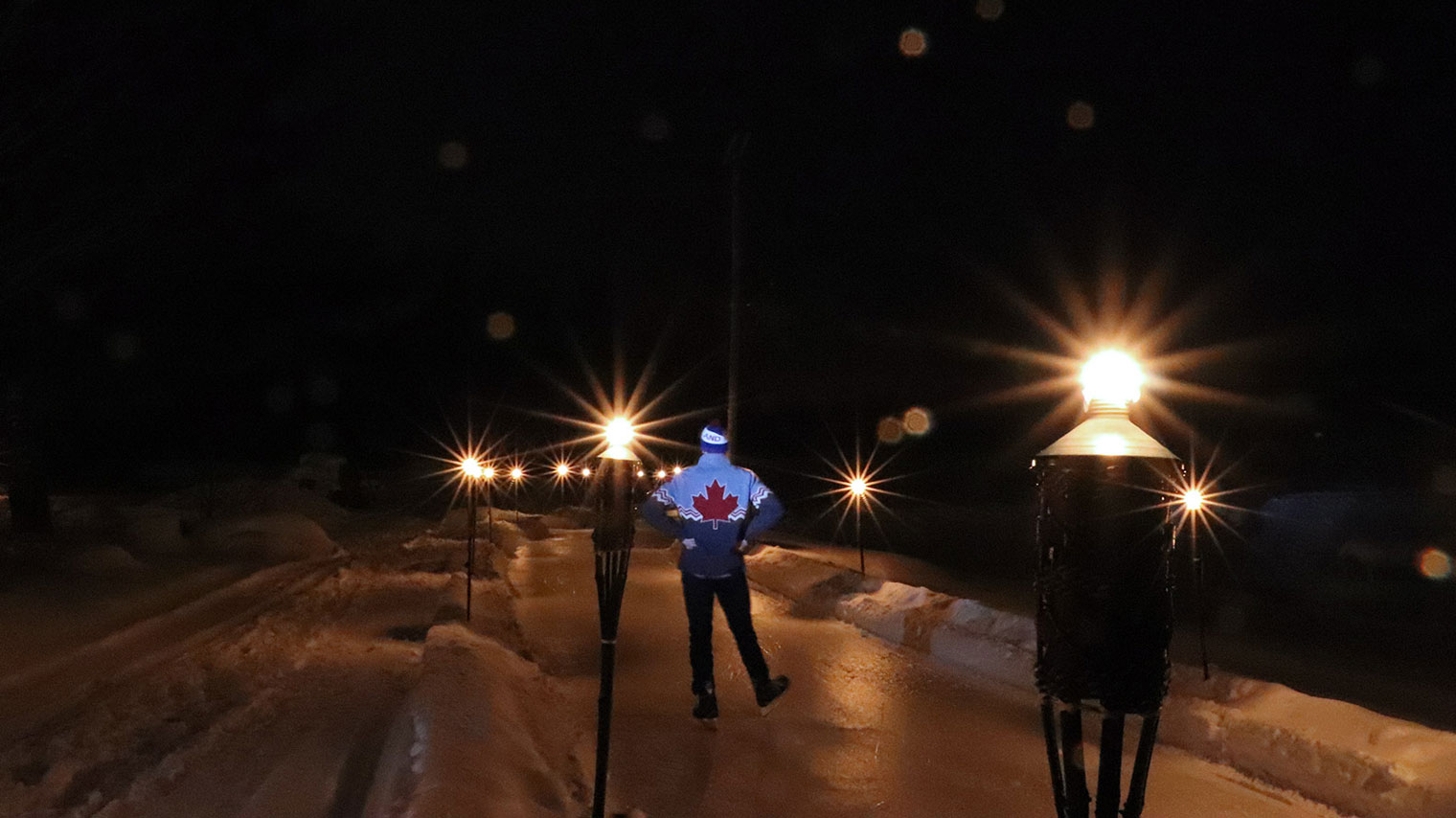 Light the Night is a truly magical winter experience. Muskoka Lakes Farm & Winery will be lighting up their famous Cranberry Skating Trail with 400+ tiki torches on Saturday of Family Day weekend.
The ice skating trail is open for daytime skating as well, all Family Day weekend. After your skate, relax by a rustling fire while sipping on hot mulled cider or wine.
Zig Zag Escape Rooms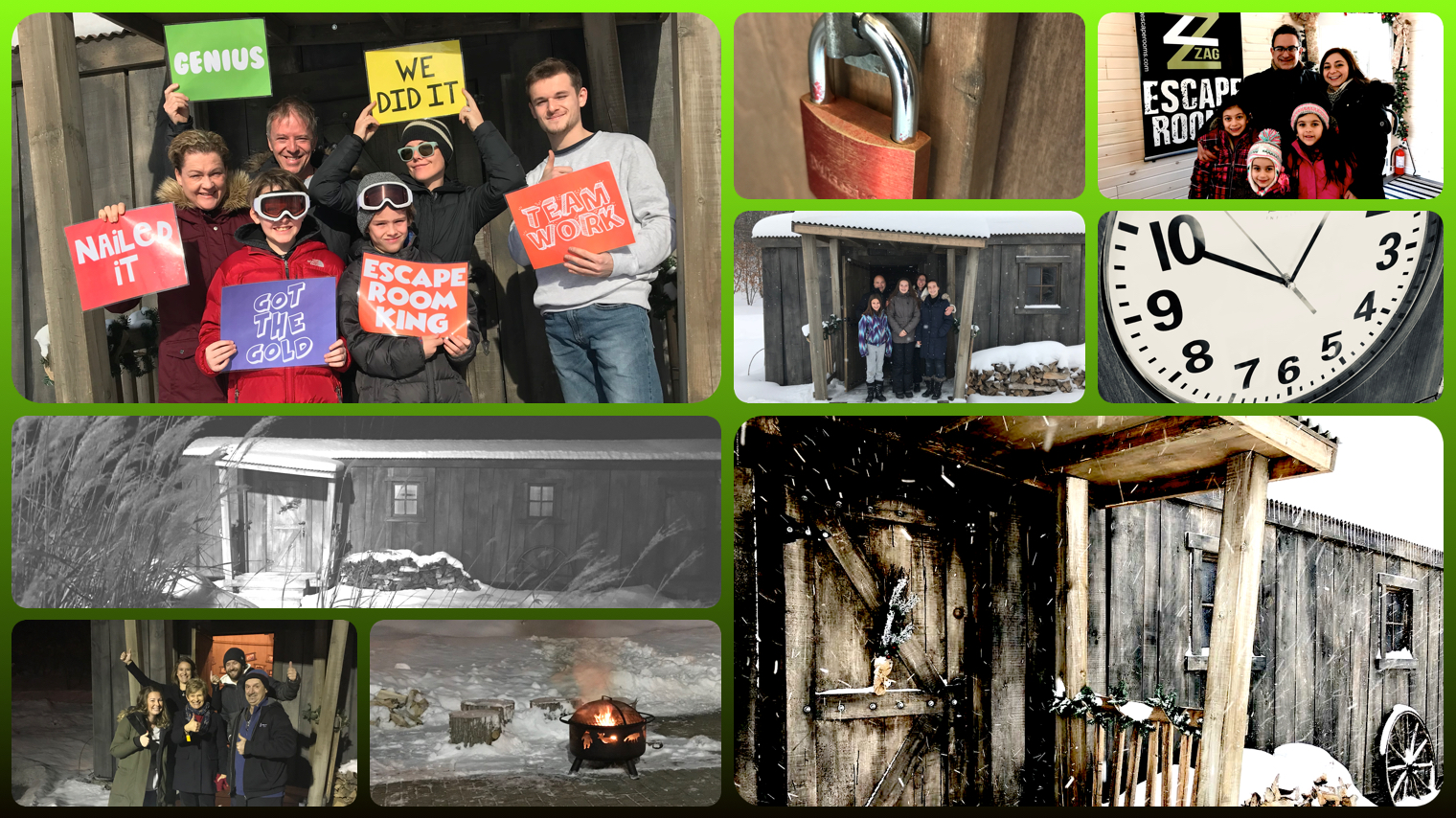 What better way to connect with the people you love, than to lock yourselves in a cabin together. Zig Zag's escape cabins in Huntsville are the ultimate in family adventure. Families work together, immersing themselves in the story, solving puzzles, codes, clues and problems and discovering hidden secrets. Perfect for ages 10 and up.
Muskoka Hullabaloo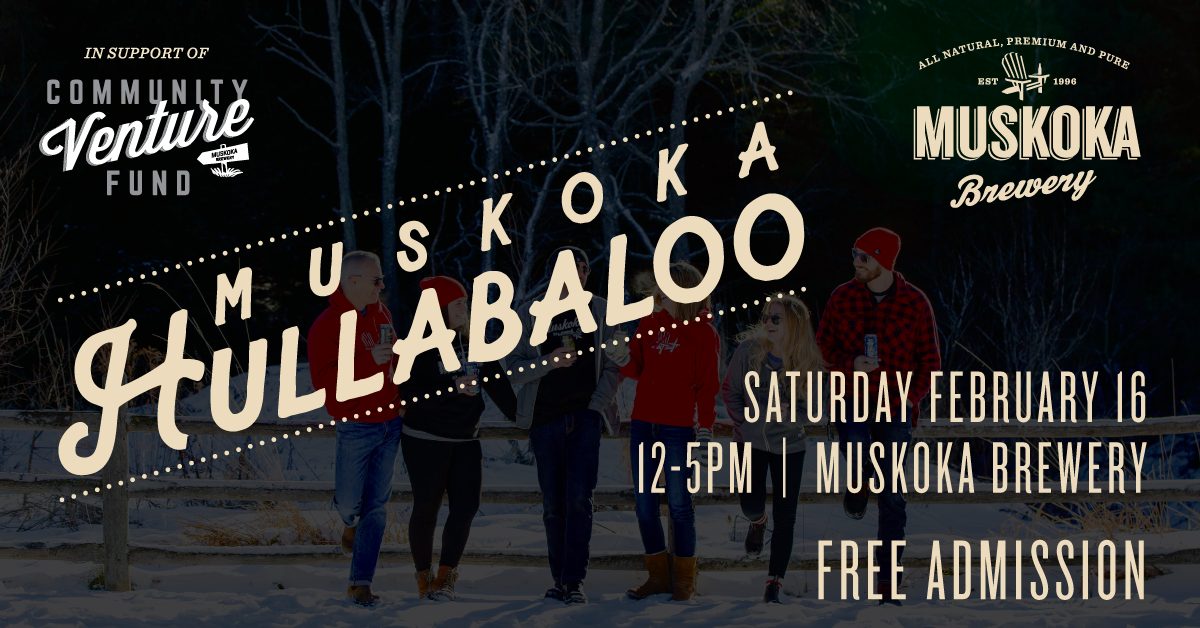 Join Muskoka Brewery on Saturday, February 16 for Muskoka Hullabaloo, a free event featuring local beer, food and artists. From noon until 5 pm, browse the Indoor Market Place and enjoy live music!
This is a family friendly event, open to all ages.
For more information, visit their website
Indoor Fun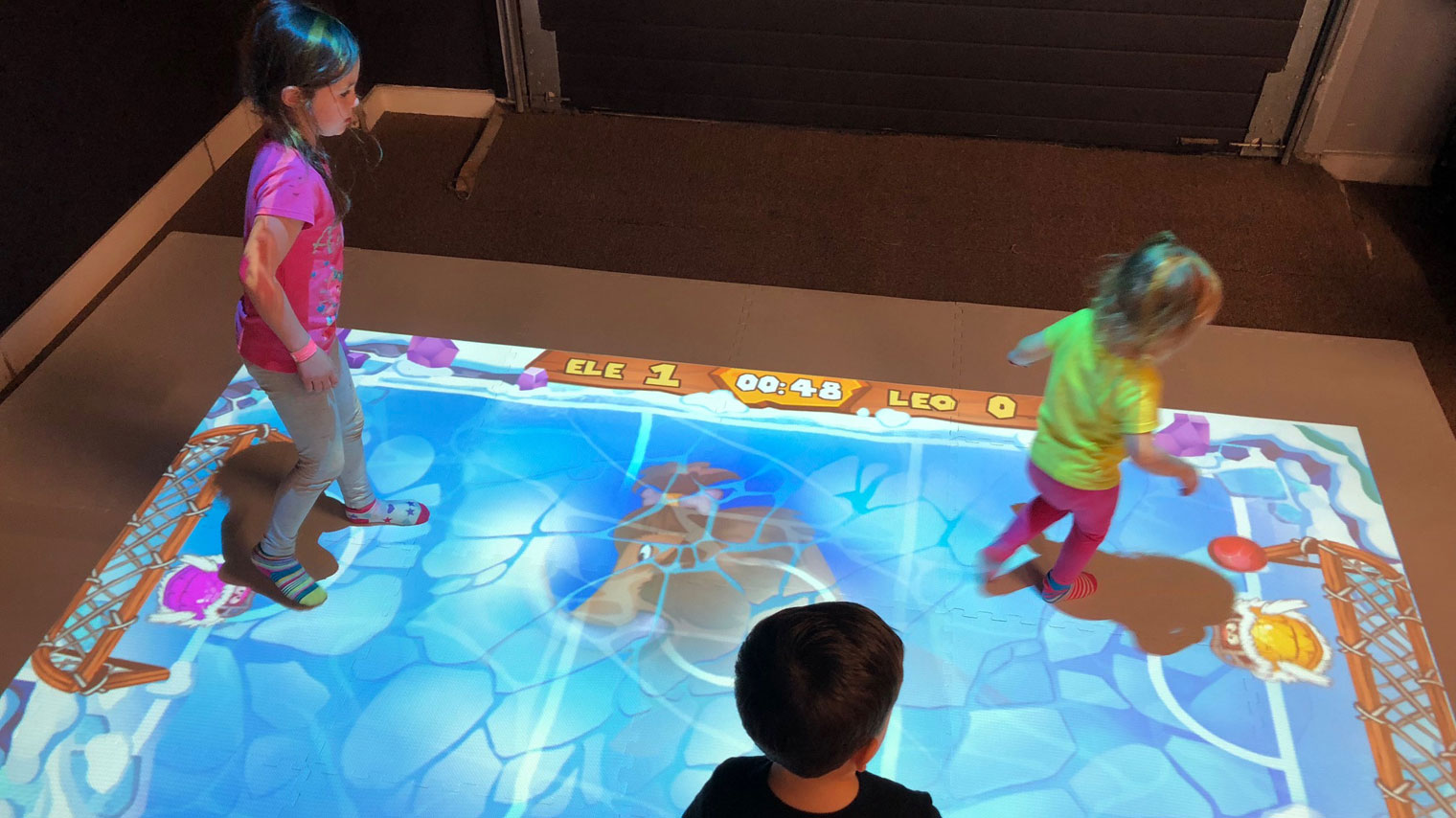 If you are looking to burn some energy with the little tykes in the warm indoors, plan a visit to the Play Pit Indoor Playground in Bracebridge, or KIDZONE at Muskoka Discovery Centre in Gravenhurst. Both of these child focused play centres offer hours upon hours of fun.
Memorial Park Winter Village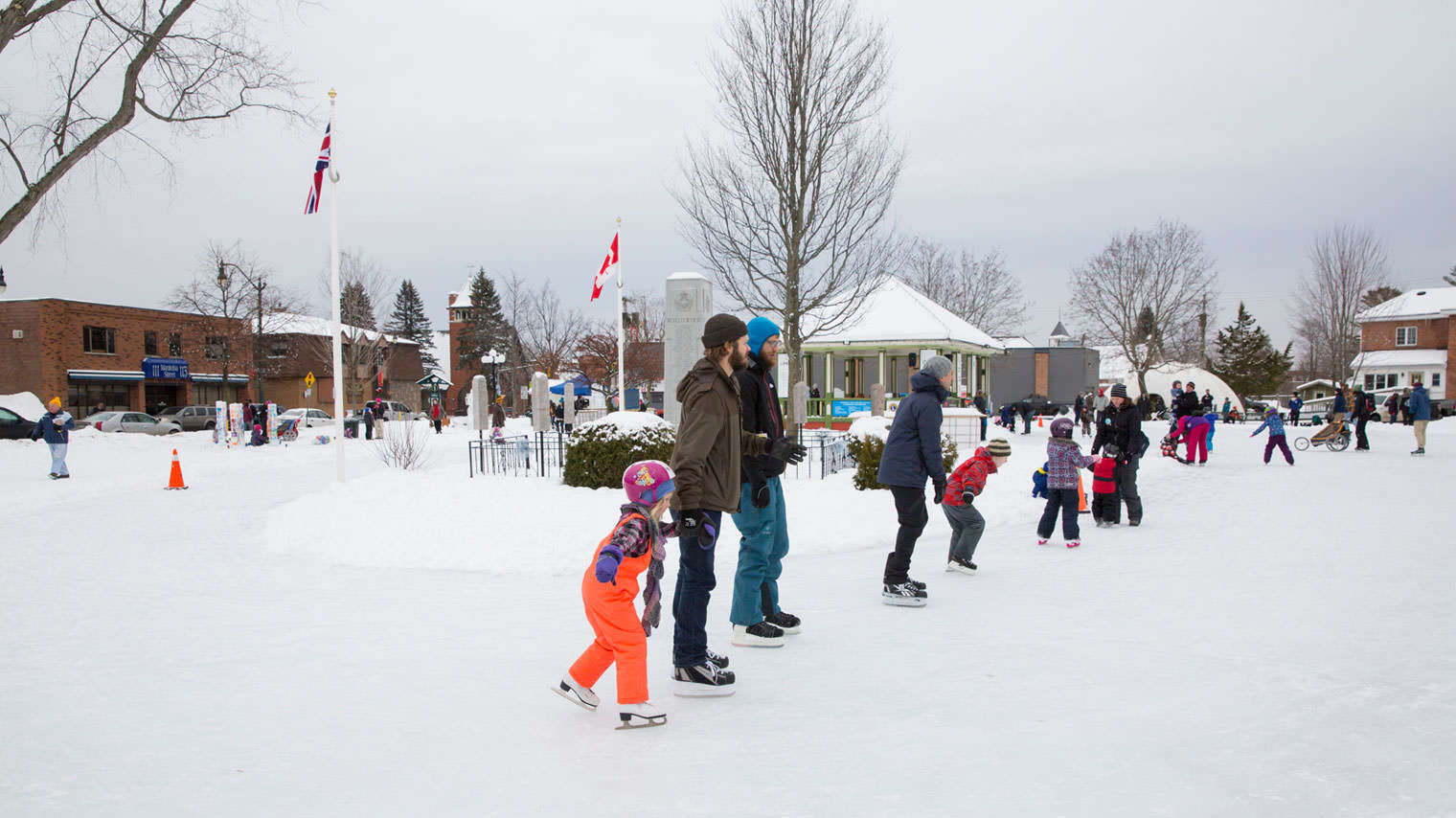 This wonderful park-like skating trail is located right in the heart of downtown Bracebridge. The whole family can skate until their heart's content before walking to one of the nearby shops for a round of hot chocolate.  The Pasta Shoppe Bakery & Fine Foods is just steps away, and is home to a great line-up of hot bevvies (as well as Muskoka's famous Maple buttertarts). If your kids are able to stay up late, go for a skate at night. The skating trail is open until 9pm and looks magical under the lights.
Brewery Tours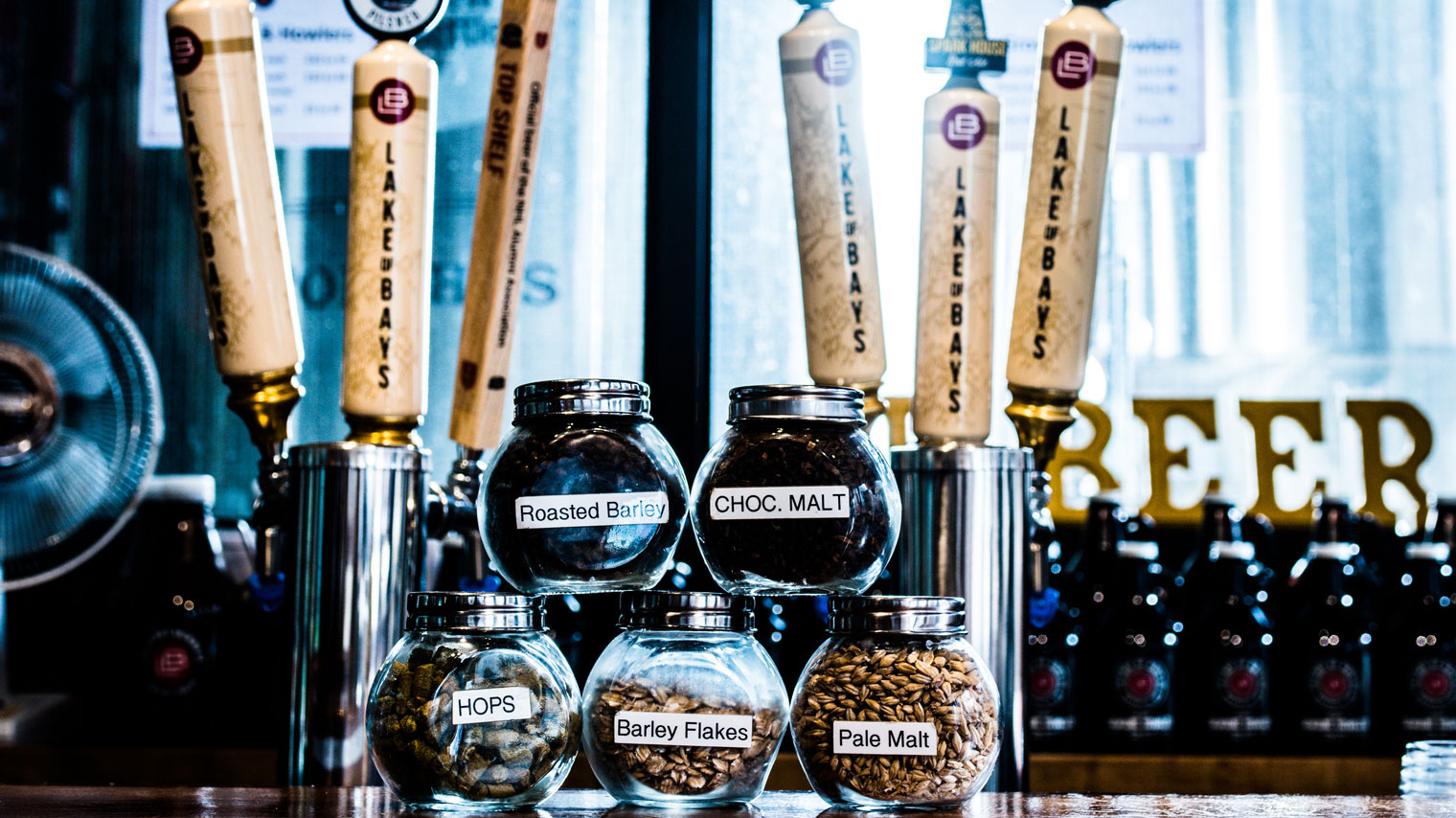 Some family gatherings no longer have kids in tow, so you might be looking for more grown-up things to do. Why not take a brewery tour at one of Muskoka's craft breweries or winery. Find out info for tours at Muskoka Brewery, Lake of Bays Brewery, Sawdust City Brewery.and Muskoka Lakes Farm & Winery.
Dog Sledding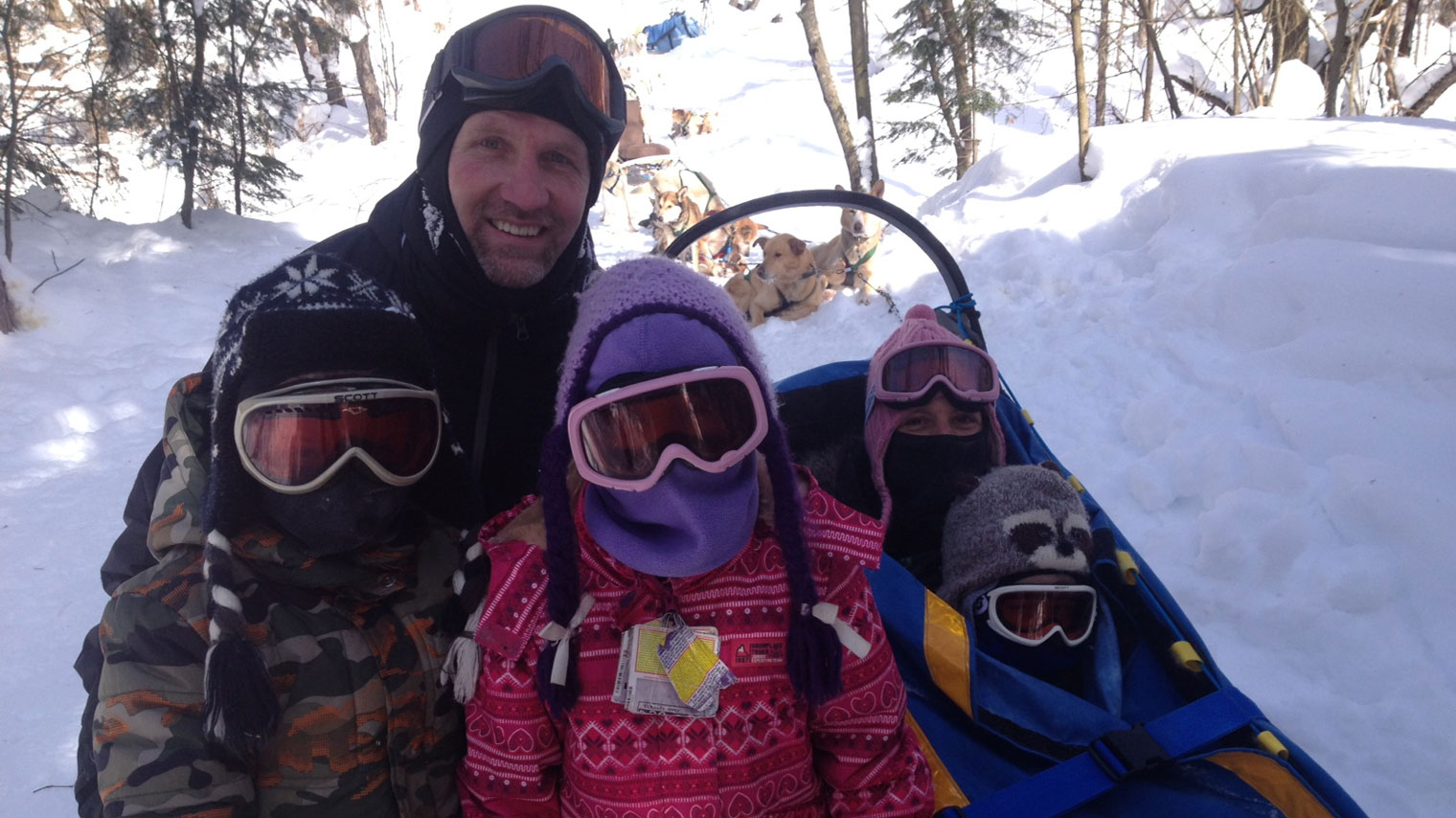 This is an experience the kids will always remember, and certainly an experience they'll be excited to share when they return to school. North Ridge Ranch in Huntsville offers dog sledding excursions throughout the long weekend, and there is enough room on the trails for the whole family! Book early, they'll fill up!
Ice Skating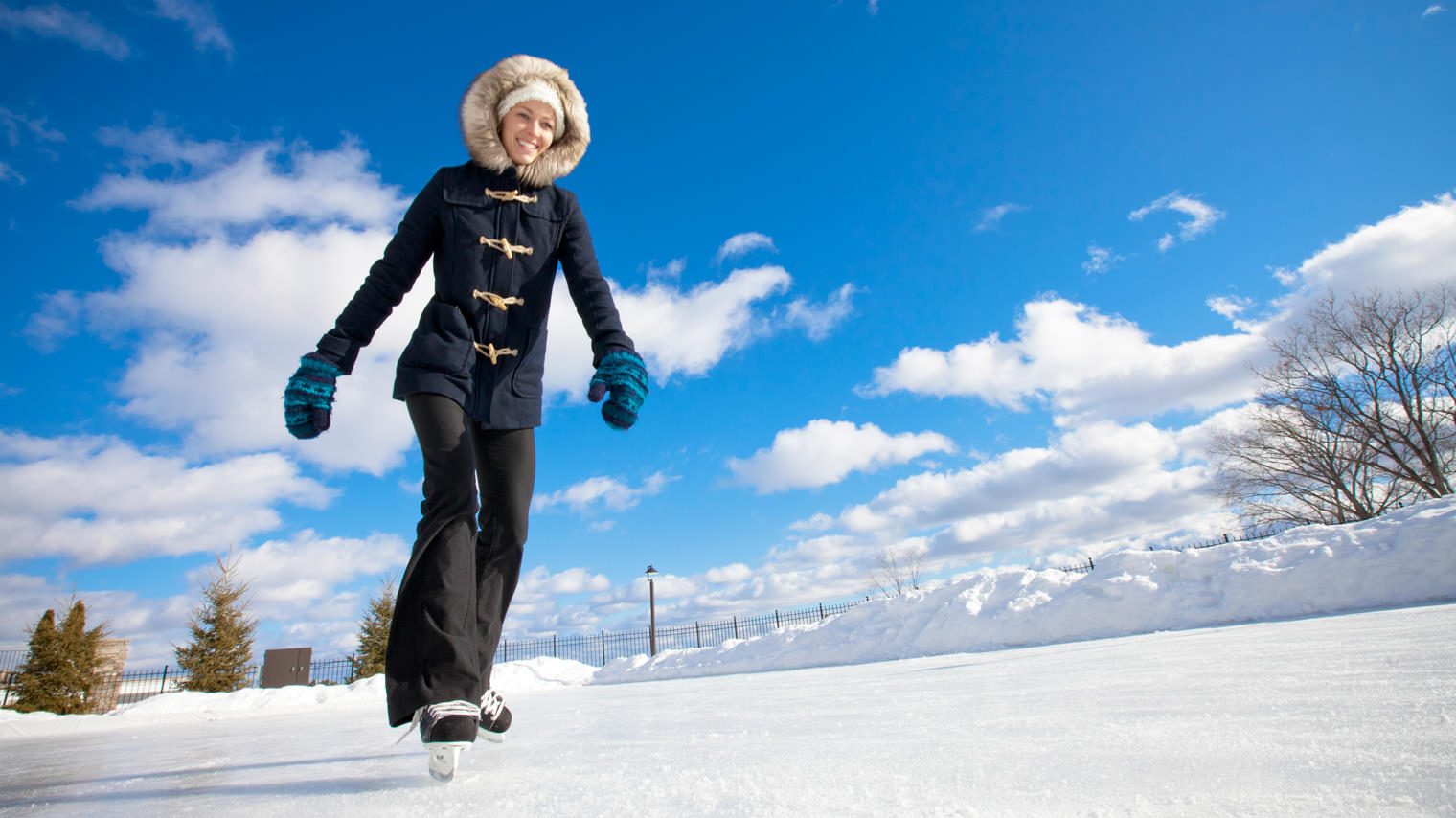 There are a few outdoor skating rinks that you can lace them up on across Muskoka for the quintessential Canadian winter experience. Don't forget to load your thermos with hot chocolate!
Our local rinks will have public skating throughout the weekend as well:
Gravenhurst – Monday Noon – 2pm (Free)
Bracebridge – Monday 1pm to 2:45pm (Free)
Huntsville – Friday, Saturday, Sunday and Monday. See rates and schedule online
Baysville – Sunday 9:30am – 11:30am (admission rates apply), Monday 9am – 4pm (Free)
Bala – Friday 6:30pm – 7:50pm (admission rates apply), Saturday 1pm – 2:20pm (Free), Sunday 1pm – 2:20pm (admission rates apply), Monday 1pm – 2:20pm (Free)
Port Carling – Sunday 1:30pm – 2:50pm (Free), Monday 10am – 11:20am (Free)
Snowshoeing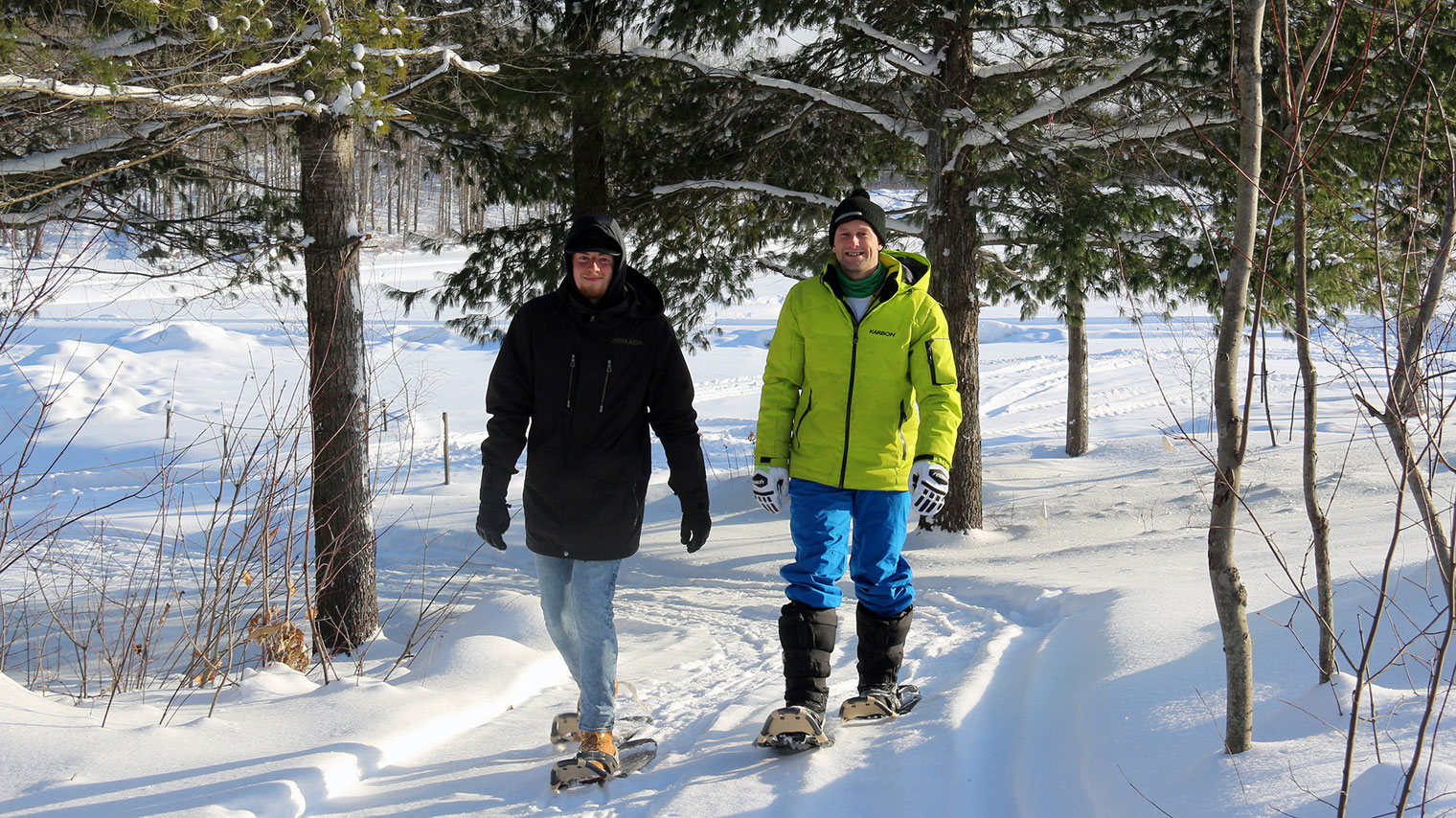 Snowshoeing is an inclusive activity for all ages and skill levels and one of the easiest ways to bring the entire family together!
If you have equipment and all you need are trails, a few of the popular treks in the area include Hardy Lake Provincial Park is one of the most popular local tracks. If you are looking for more challenging trails, venture into world-famous Algonquin Park.
If you are in need of snowshoe rentals, Muskoka KOA, Muskoka Lakes Farm & Winery and Arrowhead Provincial Park all have rentals and great trails on-site.
Guided snowshoe tours are a fun experience as well. Let a local expert take you into Muskoka's wondrous back-country, showing you the ropes and providing your group with interesting knowledge and facts only a local could know.
Hidden Valley Highlands Ski Area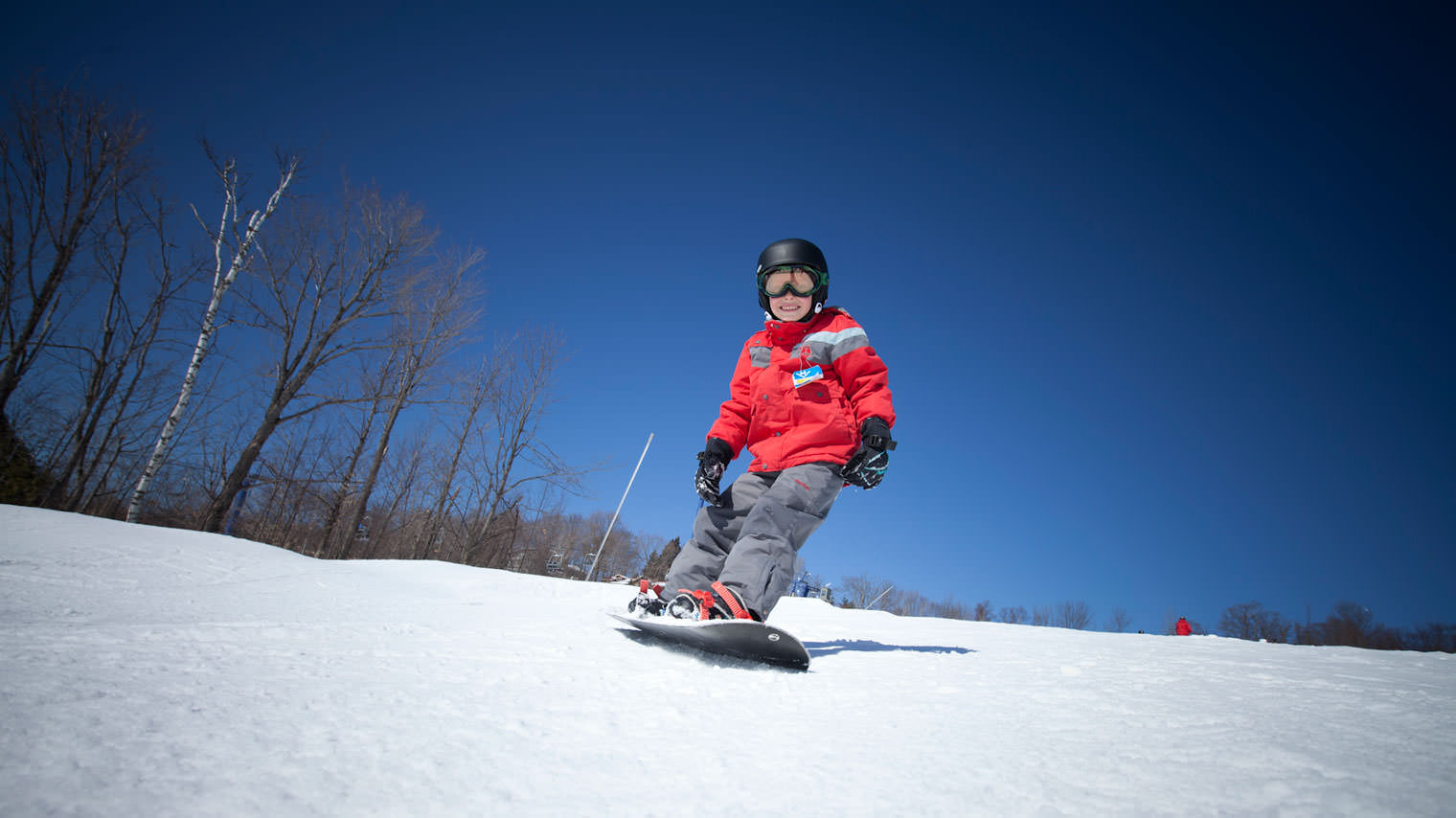 There is only one place to hit the slopes in Muskoka, and families love it here! Hidden Valley Highlands Ski Area is a family-friendly hill, challenging enough for the avid skier but plenty of runs for the beginners as well.
Fat Biking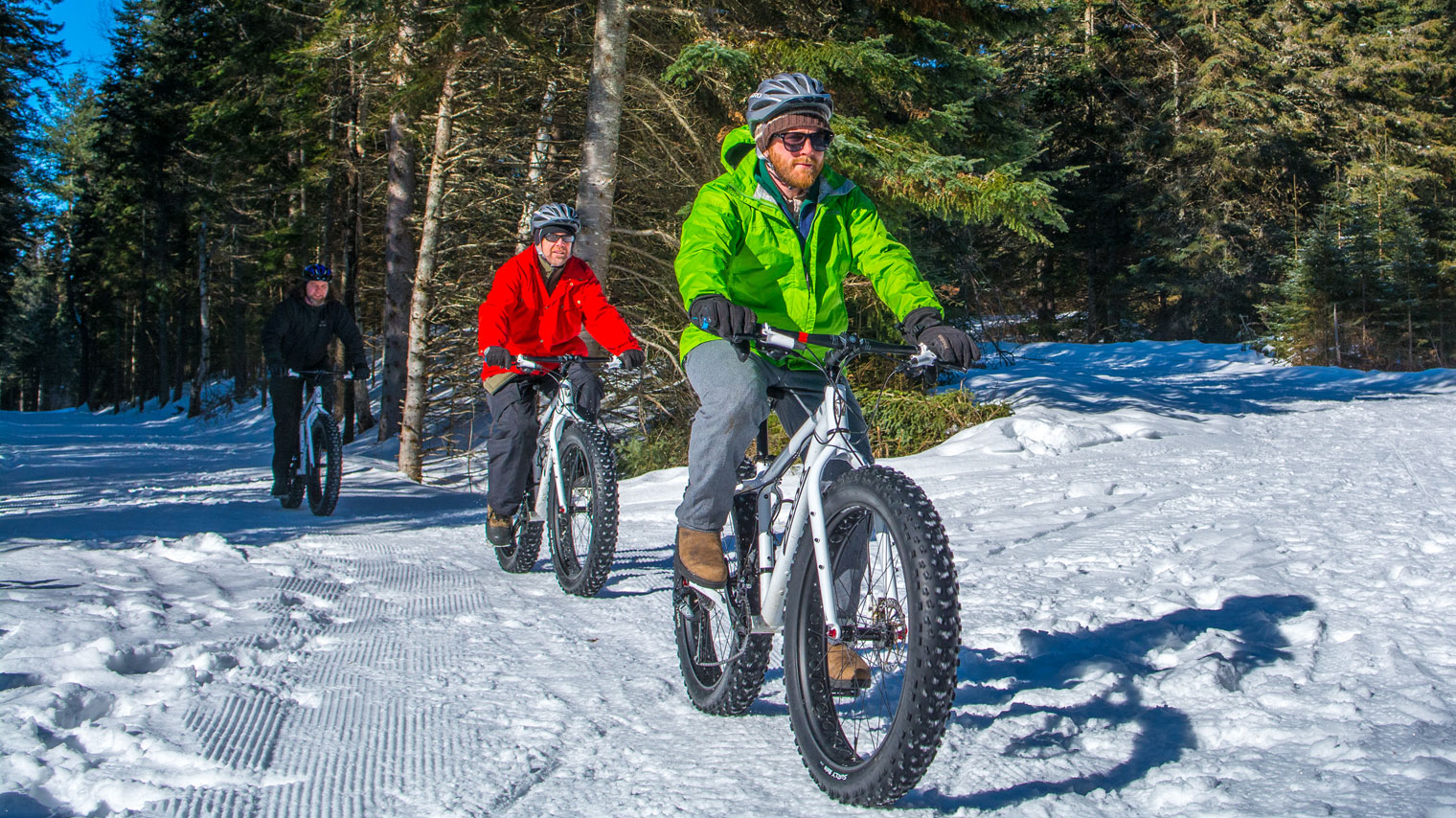 A family fat biking adventure might bring back fun memories of teaching your kids how to ride a bike. Now they might be teaching you how to ride a bike … in the snow!
Liv Outside in Bracebridge has fat bike rentals and trails on-site, and Algonquin Outfitters in Huntsville has bikes for rent with trails nearby.
If you require fat bikes for kids, youth fat bikes are available at Algonquin Outfitters for ages 10+, and small fat bikes are available at Liv Outside for ages 12+. Be sure to call ahead and reserve before you go.
If you are looking for a new family adventure that is a bit off the beaten path, this is it!
Make the most of your Muskoka experience and check out our top recommendations for places to stay and perfect getaway packages.