A review of the Gravenhurst Opera House's latest production: "Harvest"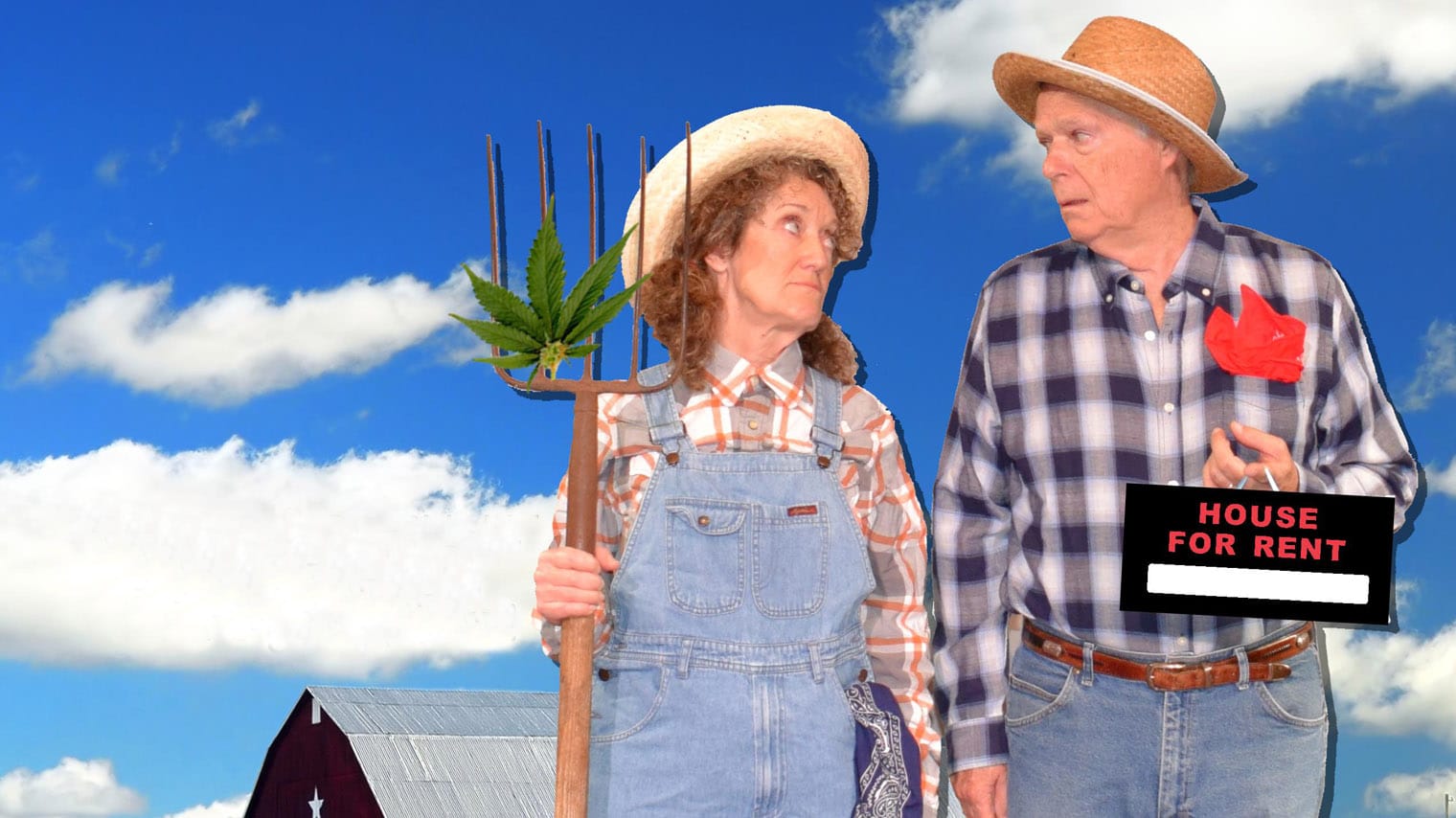 By Paul Feist – June 28, 2019 – MUSKOKA ON
If, 'You reap what you sow' still has meaning, then the Gravenhurst Opera House has produced a bountiful harvest with its opening summer production of 'Harvest'. This poignant two hander by playwright Ken Cameron and directed by award winning director Maja Ardal tells the story of a recently retired farming couple, Charlotte and Allan. Married thirty years plus they sell the family farm to a neighbour but rent the house to a supposed airline pilot. Charlotte and Allan, played with the loving accuracy of an old married couple by veteran actors Robin Clipsham and Allan Royal move into a city condo to enjoy a more relaxed lifestyle.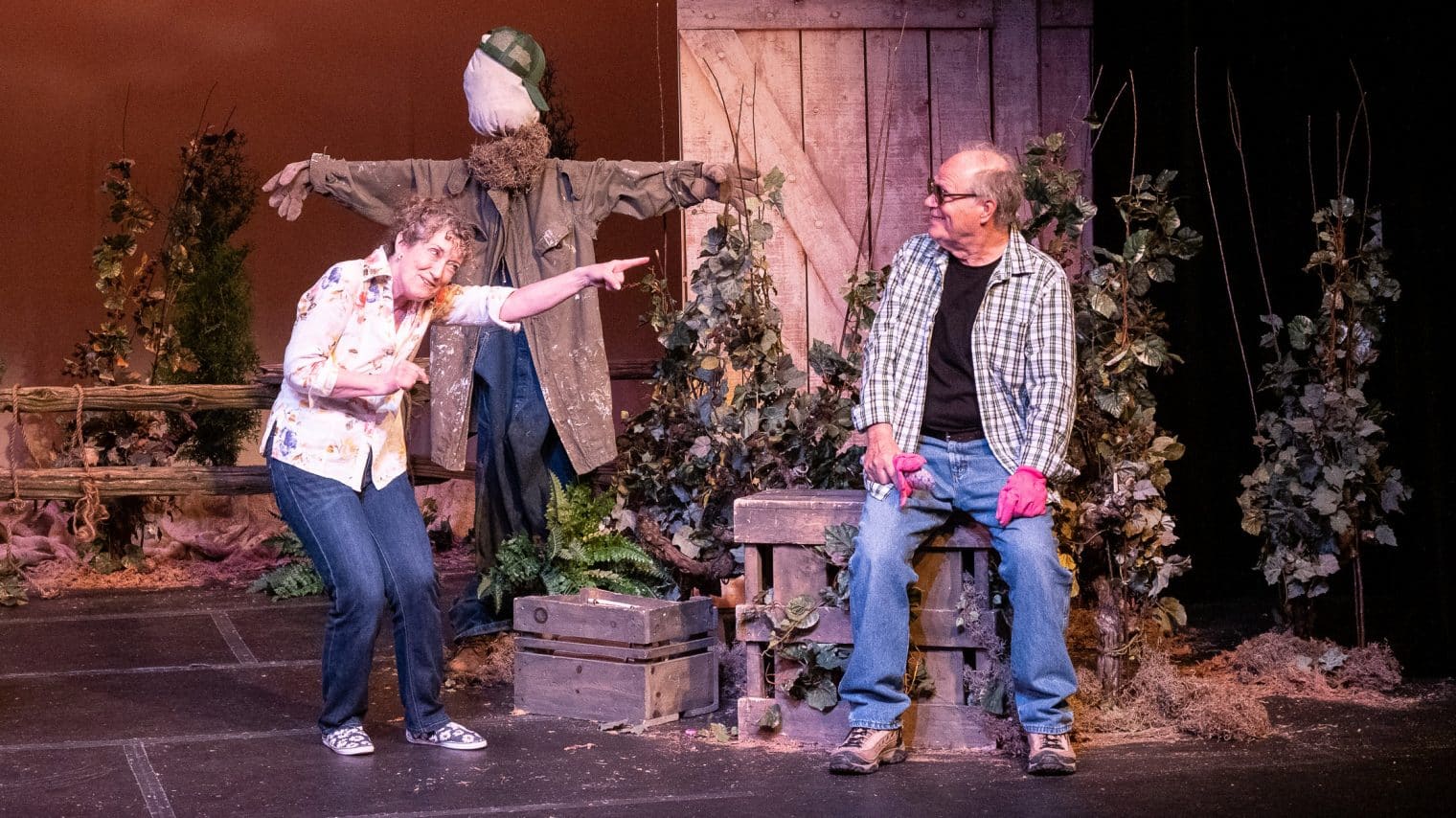 The lure of the country is too great and soon they find themselves back on the farm to check on the raspberries and the Koi fish. The set, designed by David Rose, combining cedar rails, a barn roof and doors, with shrubbery and the essential scarecrow, is a perfect setting for this couples meanderings as they relate their story.
Although not wanting to be nosy landlords, they eventually find their way back into their rented farmhouse only to find it a deserted shambles. Mould covers the walls and they soon realize the house has been used as a grow op. They are devastated and much in need of TLC not THC.
The brilliance of the play is that throughout, we encounter the neighbour, the renter, the police, the real estate agent and a snivelling insurance man, all played by Clipsham and Royal. They not only play each of these characters, but share them. With razor sharp seamless transitions they switch from character to character using the barest of props. Only actors skilled in the art of voice and facial transformation could pull this off with such bravado. Kudos to this duo whose chemistry in depicting an aging loving couple's warmth is evident from the very get go.
Another highlight for me was the lighting in the final scene after all their issues are resolved. Lighting director Claude Labrecque provides an amazing farm sunset we would all relish walking into.
So put this field of dreams on your theatre calendar and get ready to enjoy a bale full of humour. 'Harvest' now playing at the Gravenhurst Opera House June 26 until July 19, Visit their website or call 705-687-5550.