Sip up some summer fun at Muskoka Lakes Farm & Winery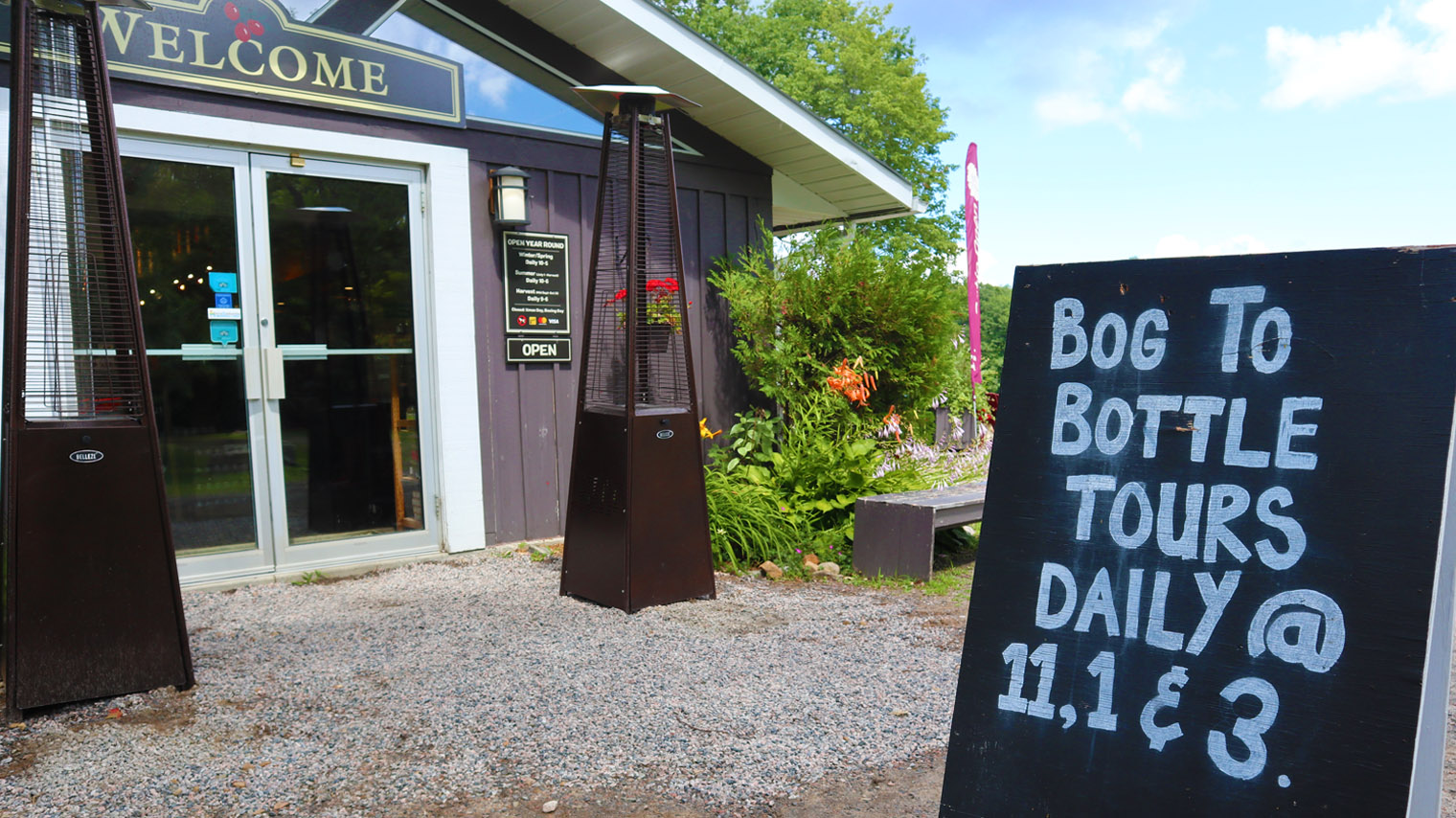 As one of the few fruits native to Canada, cranberries hold a special place in our hearts and our history – especially for Muskoka's own Muskoka Lakes Farm & Winery.
Ever since they began to farm the fruit – over three generations ago – the Johnston family have been passionate about their work, and coming up with tons of inventive ways to bring people in and learn more about the berry (including Canadian icon Rick Mercer).
One of those innovations is their unforgettable Bog to Bottle Discovery Tour – an awesome outing that allows you to learn all about these brilliant berries at the oldest cranberry farm in Ontario, found in the town of Bala – A.K.A. the Cranberry Capital of Ontario!
What's It All About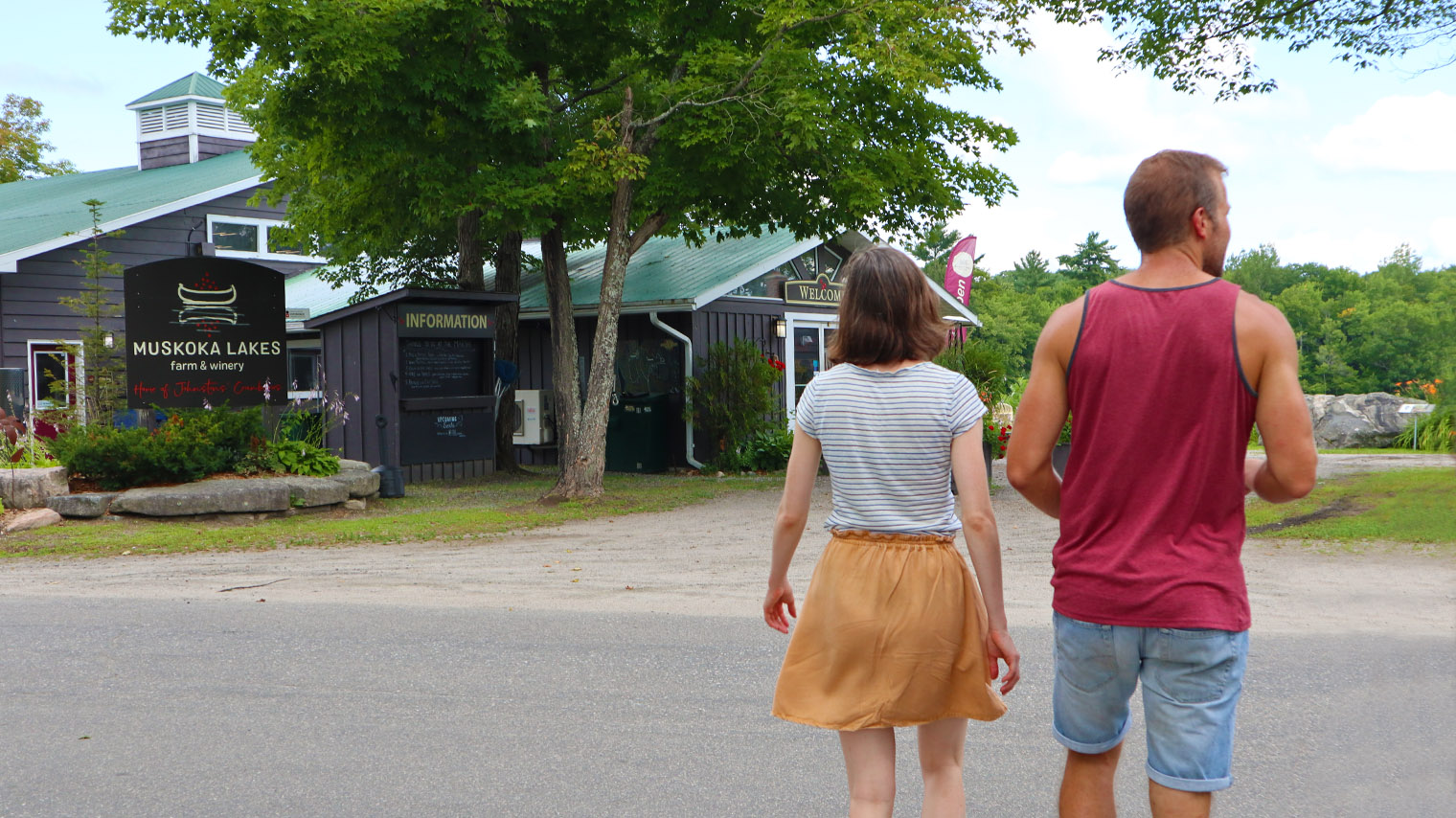 A Muskoka Signature Experience, as well as a designated Canadian Signature Experience, this guided tour shows you the whole process of cranberry farming – literally taking you from the bog to the bottle.
Running three times daily (11am, 1pm, and 3pm) all year-long, it's primarily a walking tour  – except during harvest time (mid-September to mid-October), when it's led from a wagon.
To join in on the fun, you can play it by ear by walking-in, or you can play it safe and book in advance. They say their tour sizes are different every day but seem to average between 15-25 people.
If you can, definitely allow yourself time before (or after) to sit at their lovely patio and take in their beautiful vistas… as well as a delicious bite to eat and a sip of a sensational beverage.
.. the Bog…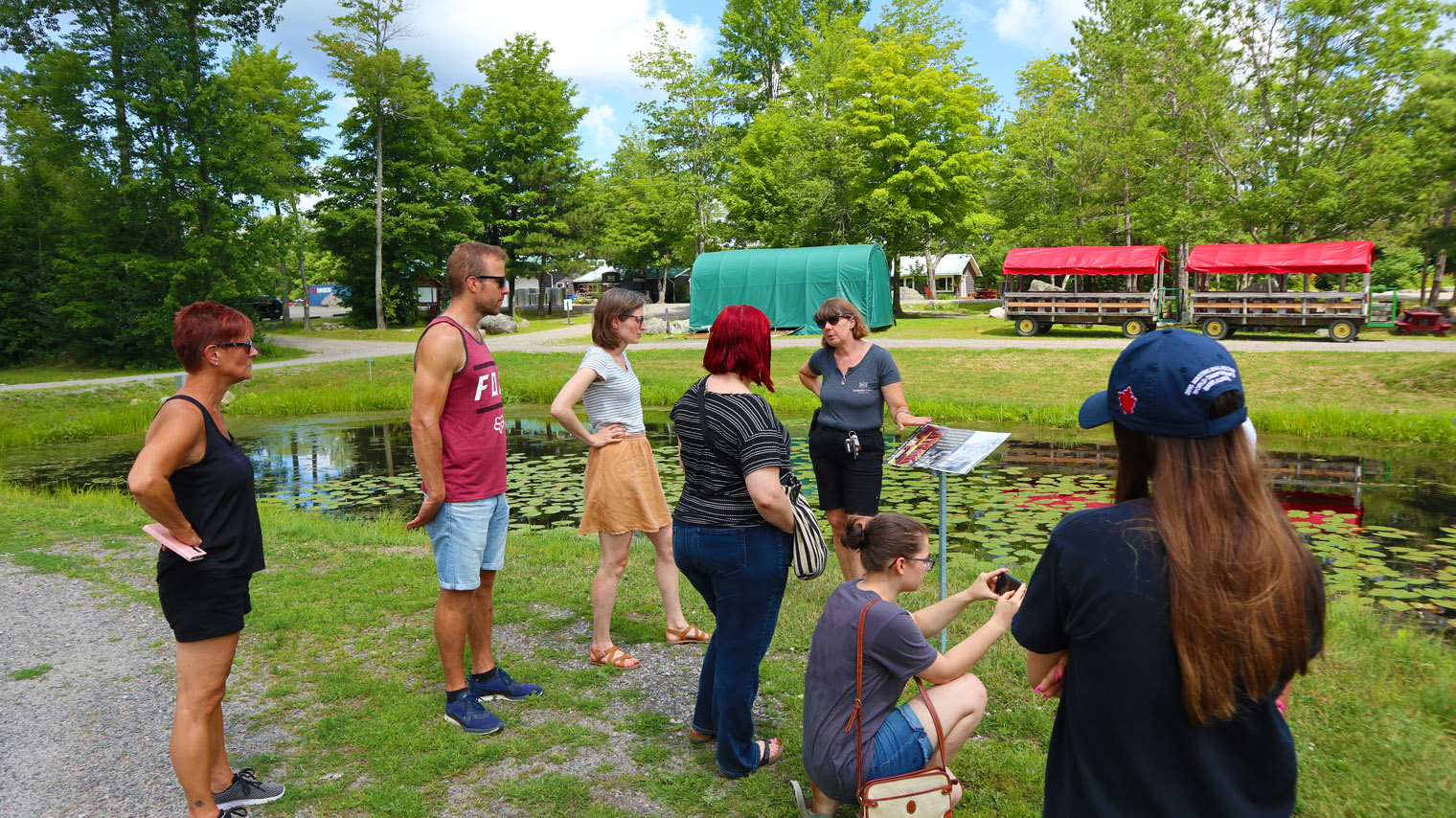 When the time comes, your guide will ring a bell outside the shop's door to get everyone to gather for the next tour.
Kicking-off with some information about the history of the cranberry, they go on to talk about the early days of the Johnstons' relationship with crans as crops and the land you standing on today. Then, you're led past the 1948 Dodge (a great photo op) and into their growing area, where you'll learn all about the farming process and some crazy cool facts about these far-from boring berries.
Like, did you know that humans are the only predators to cranberries – or that it's a myth that they grow in water!? The bogs are only flooded during harvest time so that they float to the top and are easier to gather!
Visit their website to learn more or to book your spot today!
… the Bottle…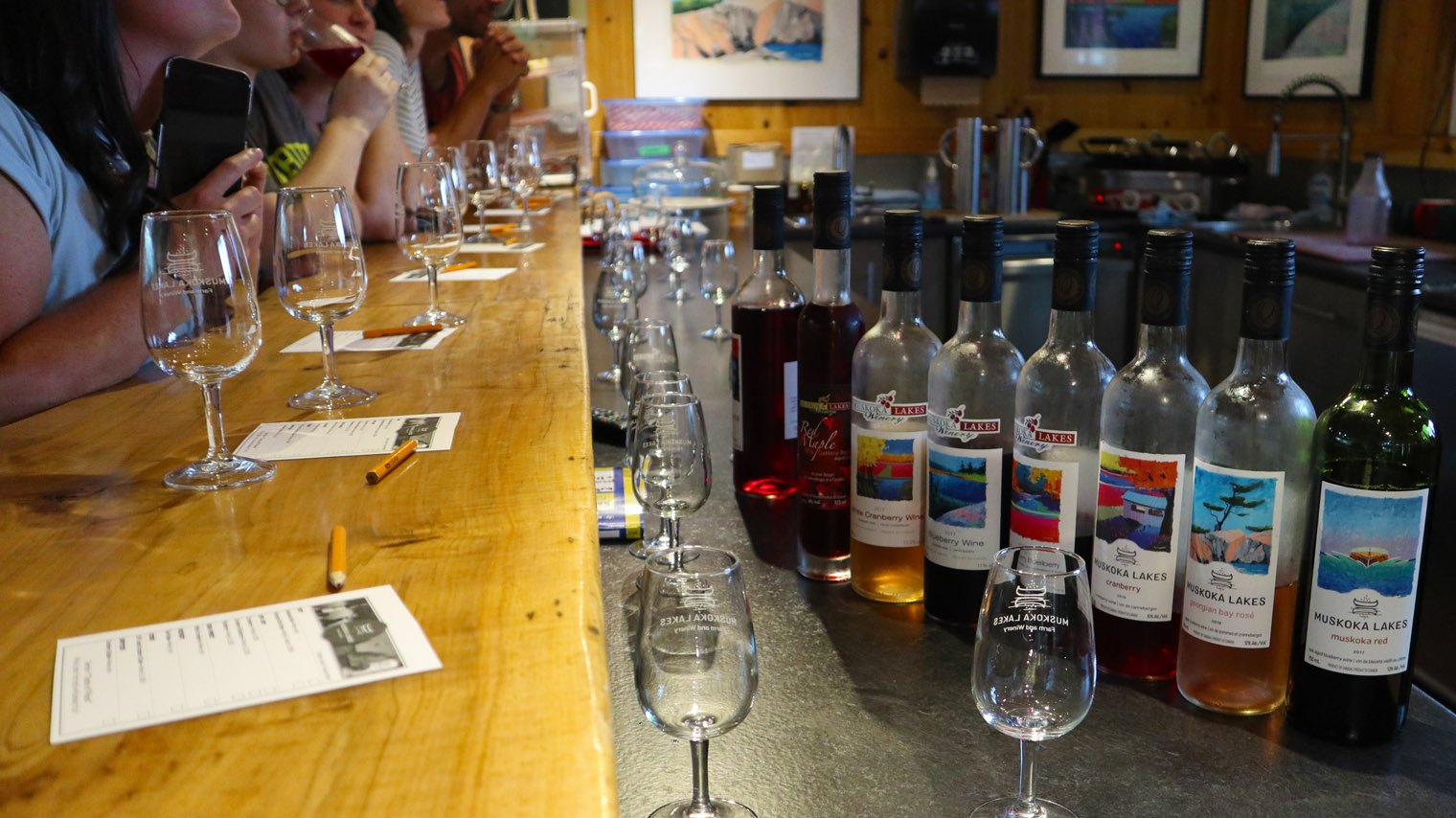 Of course, one of the best parts of the Bog to Bottle Discovery Tour comes towards the end, when guests get to sip up some samples from said bottles!
Beginning production in 2001, Muskoka Lakes Farm & Winery currently produces 8 types of wines, ranging from dry to dessert. Visitors enthusiastically enjoy their line-up of fruit forward wines, and there are also no tannins in their wine unlike traditional wines (which will make the morning after enjoyment waaaay less headache-y).
During this part of the tour, you'll experience so many fabulous flavours – available for purchase there at the store, or many can be found at your LCBO.
Highlights among the samples, however, include their Red Maple Dessert Wine, which they describe as "one of the most Canadian things you'll ever drink," and their Georgian Bay Rosé, which they recommend serving over ice for some refreshment on a hot day.
… and Beyond!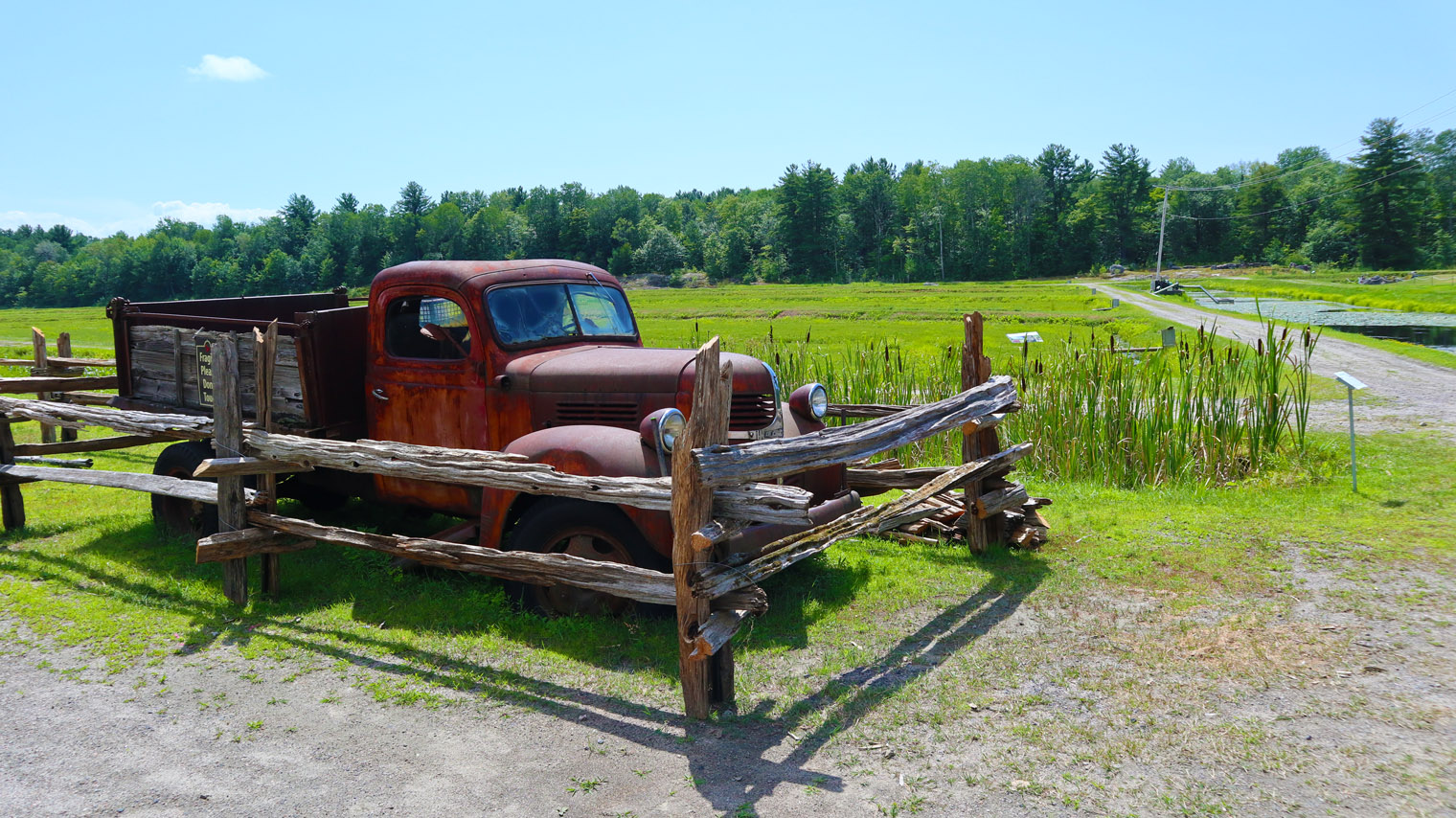 They can get busy at Muskoka Lakes Farm & Winery (especially during the harvest), but they're very passionate about their work and love to share that passion – which is why they're open 363 days a year (they do close on Christmas Day and Boxing Day for a little bit of a break)!
Visitors can buy fresh cranberries at their store during harvest time, as well as frozen cranberries, wine, and their other awesome products year-round.
They also have over 10km of trails, which you can access during the warmer months with one of their trail passes ($5 for adults, $3 for kids). They're definitely not to be missed, as you get to explore their farm's natural wetlands, reservoirs, and woodlands, which are teeming with loads of wildlife – including aquatic life in the bogs and classic Canadian land-dwellers like moose. The fun doesn't stop in the winter, as their trails are then opened up for snowshoeing, and they create an ice trail of 1.2km that allows you to skate around 12-acres of cranberries.
Plus, a while back they began to experiment with the much-loved cousin of the cranberry – blueberries! And, this year, they're celebrating those wonderful relatives with the First Annual Blueberry Blues Festival on August 31, 2019.
There's always something happening and, like they say, every season brings new discoveries – so plan your visit today!
Stay and Play
Make the most of your Muskoka experience and check out our top recommendations for places to stay and perfect getaway packages.