Explore Muskoka's History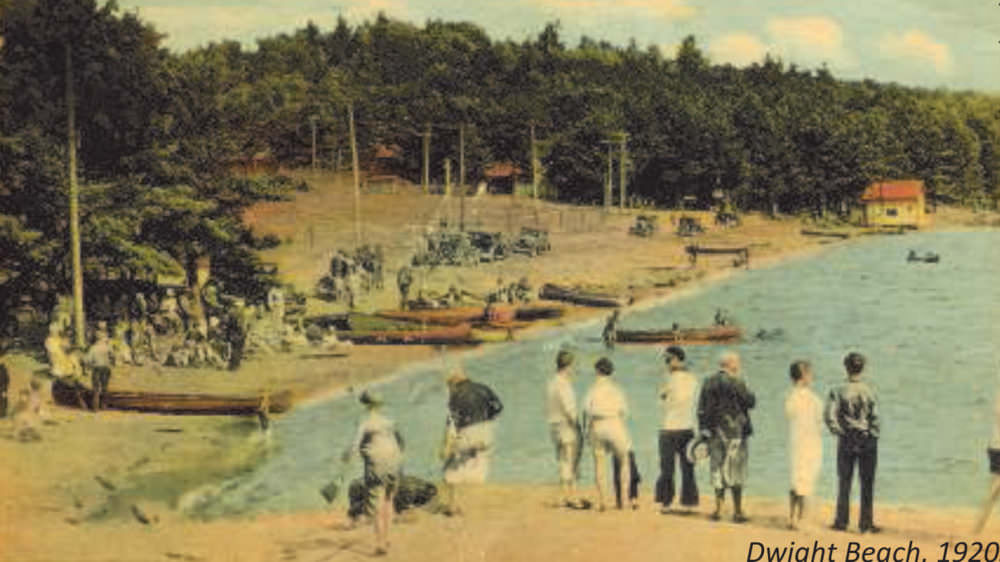 Muskoka's history is as rich and varied as the region's natural landscape. From its early logging days to its more recent reputation as a well-loved summer tourist destination, countless historical figures and events have contributed to its formation. One thing for certain is that Muskoka has a fascinating history, and it's a history that's worth exploring. Join us on an adventure through Muskoka's storied past, told through 5 unique experiences, and learn more about the history hiding in your own backyard.
Read on to learn more about 5 history-inspired experiences in Muskoka.
The Muskoka Road Square at Erika's Bakery

2832 Hwy 60, Dwight
Sections of the Muskoka Road, or the Muskoka Colonization Road, as it was also known, make up portions of Hwy 11 north today. This road was travelled by hundreds of settlers looking to claim land in the Muskoka region, in spite of the rough terrain. Construction of the road began in the 1850s and inspired the development of many small settlement villages, including present-day Bracebridge. But this wasn't an easy route – the road was nothing like Hwy 11 today and settlers had to traverse over roots, rocks, and thick forests.
Enjoy one of the delicious squares named after this historical road at Erika's, a family-run bakery in picturesque Dwight. Savour the delectable combination of marshmallows and chocolate chips on a flaky square base as you reminisce about the history of this road, and the challenges early settlers would have faced.
Visit the website for more information
Little Norway – Sawdust City Brewing Co.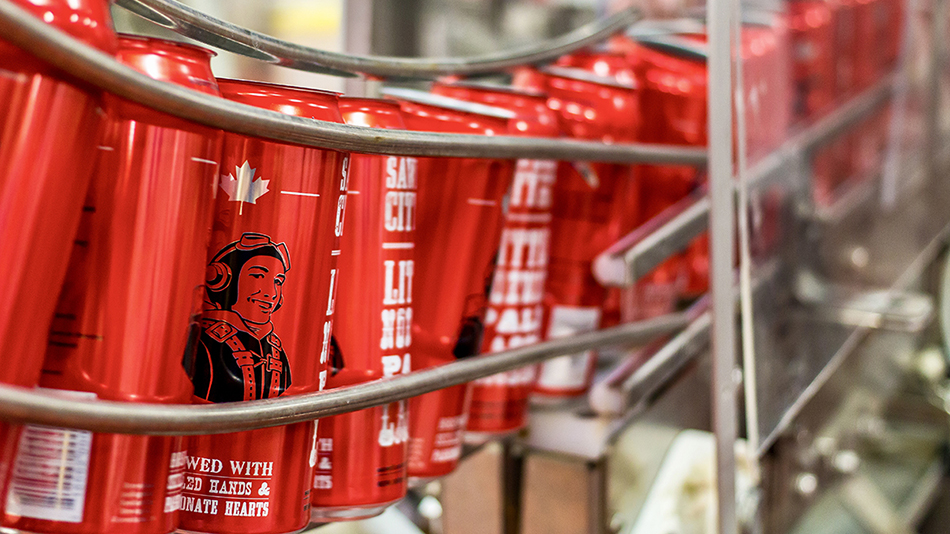 397 Muskoka Rd., North, Gravenhurst

During WWII, Muskoka welcomed 3000 airmen from German-occupied Norway to use the region's airport as a training base. A log cabin was also constructed to house the servicemen and women. Understandably, the area became known as 'Little Norway' during the 1940s because of the large Norwegian population.
The Sawdust City Brewing Co. in Gravenhurst brewed the Little Norway Pale Lager in collaboration with Norway's Arendals Brygger to commemorate this alliance between Canada and Norway. Pick up one of these crisp lagers from the Sawdust City online store, retail store, the Beer Store, or select grocers. International friendships are definitely worth toasting to!
Click here for more information
Lumberjack Brew at Muskoka Roastery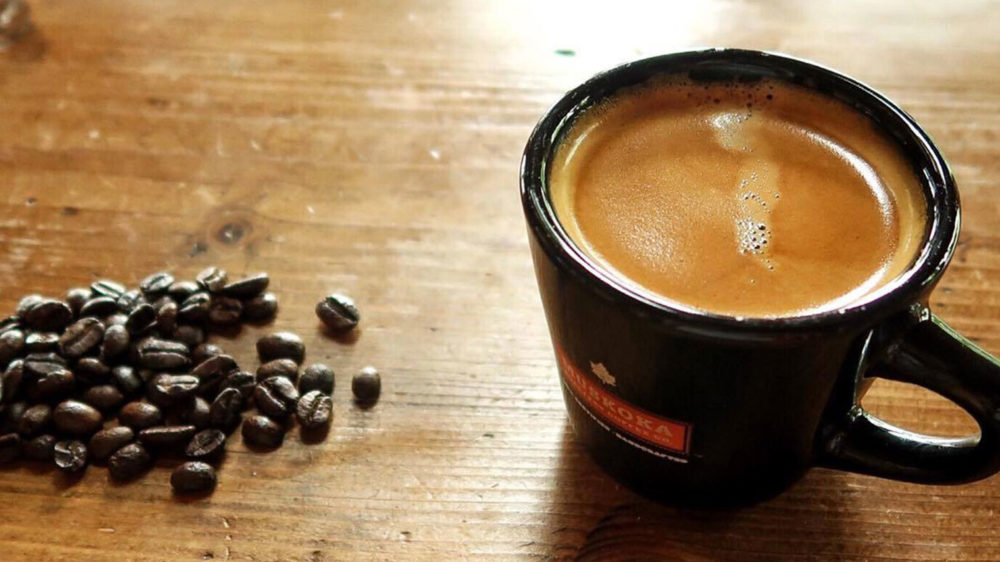 8 Crescent Rd, Huntsville
Logging was at one point a thriving industry in Muskoka. The province provided timber licenses easily, and loggers were free to cut trees and build logging roads as long as they paid timber dues on all pine trees they cut down. Transporting lumber became even easier with the construction of the railway.
Recognizing the importance of logging in the region, Muskoka Roastery has crafted a delicious Lumberjack blend to commemorate the hard work of these early-day loggers. While brewing a cup of this medium blend coffee isn't quite as difficult as cutting down a pine tree, it sure is a tasty way to pay tribute to the past. Purchase a bag (available ground or whole-bean) directly from the Roastery's website, or in select grocery stores.
Visit their website for more information
The Shipyards Muskoka Marketplace at the Muskoka Wharf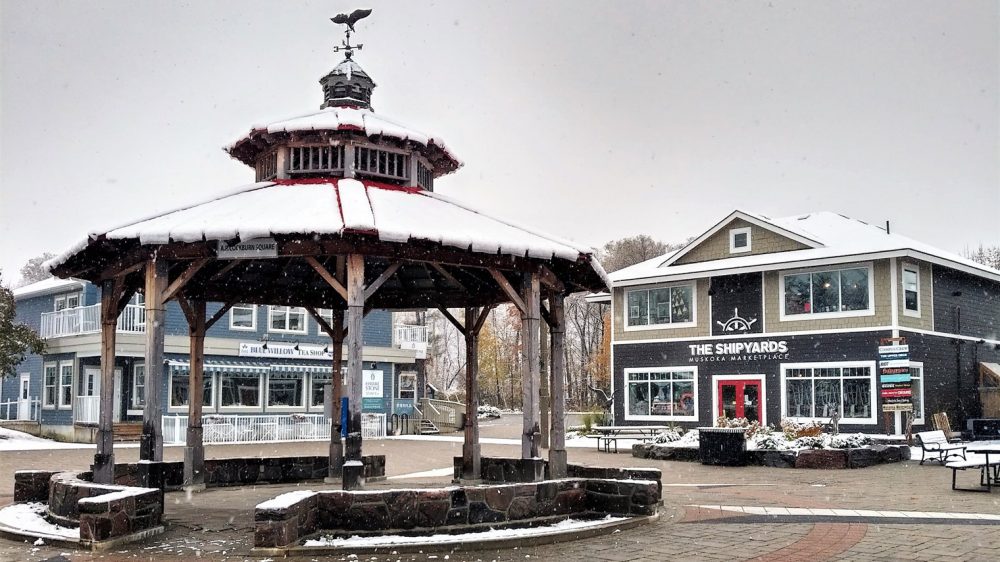 Muskoka Wharf, Gravenhurst
After being inspired by Muskoka's natural beauty, a group of town officials from the Kawartha Lakes area set out in 1865 to bring the steamship to Muskoka. They launched the region's first steamship in 1866, the Wenonah, and advocated for an improved lock, canal, and docking system. The officials continued to expand their fleet of steamships and generated interest in the area by writing tourist pamphlets that advertised trips around the area's lakes. The steamship meant that it was much easier for tourists to access Muskoka, and it was these boat trips that gave birth to the region's thriving tourism industry.
Stroll through the various pop-up shops at the Muskoka Marketplace at the trendy Muskoka Wharf and gaze out at the beautiful waterfront that would have greeted these early, steamship-era tourists. Be sure to check out the Gypsy Market Mews while at the Marketplace. Owners and artists Tim and Dave offer a wide variety of eclectic antiques, home decor items, and gifts, and you'll definitely be able to find something inspired by Muskoka's steamship past.
Visit their website for more information
A Resort Lunch at Windermere House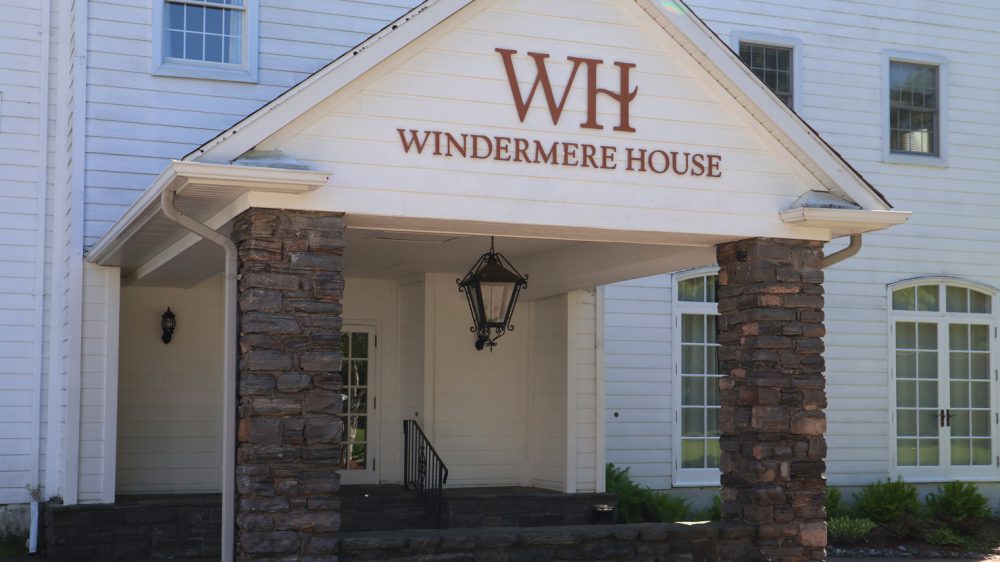 2508 Windermere Rd., Windermere
Thanks to the steamship, tourism began to rapidly grow in Muskoka. This inspired the development of luxury resorts for the summer steamship guests. One of the very first summer resorts was Windermere House, which began as a family home but was expanded to house more than 200 summer guests by 1890. While the original building burned down in 1996, a new hotel was built in 1997 with the exact same Victorian-style architecture and stonework as the original.
Stop by this picturesque resort and admire the building's old-fashioned charm. If you're feeling hungry, go for a meal at the on-site Rosseau Grill or order from the Windermere House Takeout Menu to enjoy a tasty meal from the comfort of your own home. Savour the Windermere House Burger with maple onion relish or the Pan-Seared Milford Bay Trout with spinach cous-cous just as the original resort guests would have done.
Click here for more information
COVID-19 Modifications
The Muskoka region, including the restaurants and local businesses discussed above, have taken several precautions to help prevent the spread of COVID-19. Social distancing procedures must be followed. Masks are required for entry into all buildings and when social distancing is not possible. Frequent hand-washing is encouraged and everyone must self-isolate if experiencing any COVID-19 symptoms. For more information regarding COVID-19, please visit the Simcoe Muskoka District Health Unit website.
Stay and Play
Make the most of your Muskoka experience and check out our top recommendations for places to stay and perfect getaway packages.