Nestled near the heart of downtown Huntsville, Muskoka Heritage Place is a hidden heritage gem that promises excitement and education!

This surprisingly large site is home to two museum spaces, a pioneer village, and a functioning steam train you can take a ride on. Whether you're a history buff or just looking for some fun, a born-and-bred local or just in for the day, you won't regret letting yourself unplug for a bit as you explore all that this amazing site has to offer.
This site is a part of the Muskoka Signature Experience Collection, a selection of Muskoka's must-do experiences, so if you're looking for more fun like the Muskoka Heritage Place be sure to check out the other signature experiences.
The Village

As you walk up to the entrance of Muskoka Heritage Place the sounds of the nearby city seem to fade away. When you enter to purchase your admission, you can also take a second to peruse their gift shop or wander into the museum gallery, which is open year-round and is currently showing an exhibit on the history of health care in Huntsville.

Featuring 18 authentic structures, the Village reflects Northern Ontario around 1880 – 1910. That timespan is similar to other pioneer villages in Ontario, but this site definitely stands out – especially because it offers you such unique insights into the early days of many Muskoka communities.

You'll receive a map and schedule from the admissions desk when you arrive, which both enhance your visit (so be sure to keep track of them). The map helps orient you and provides insights into the building's histories, and the schedule tells you where and when activities are happening in the Village that day – including candle dipping, wool carding, and more! You could structure your visit based on that schedule, or wander at your leisure – there's no wrong way to visit this Village.

Some highlights you'll want to hit-up are instructions in the Schoolhouse, dress up in the General Store, trying your hand at chores at the Darling House, and watching as the Blacksmith crafts in his workshop. Plus, plan to stop in at the Maw House, a favourite for guests and staff, where you can lend a hand with candle making, peruse their garden patch, or head inside to get a sniff of something fresh out of the oven.
The Steam Train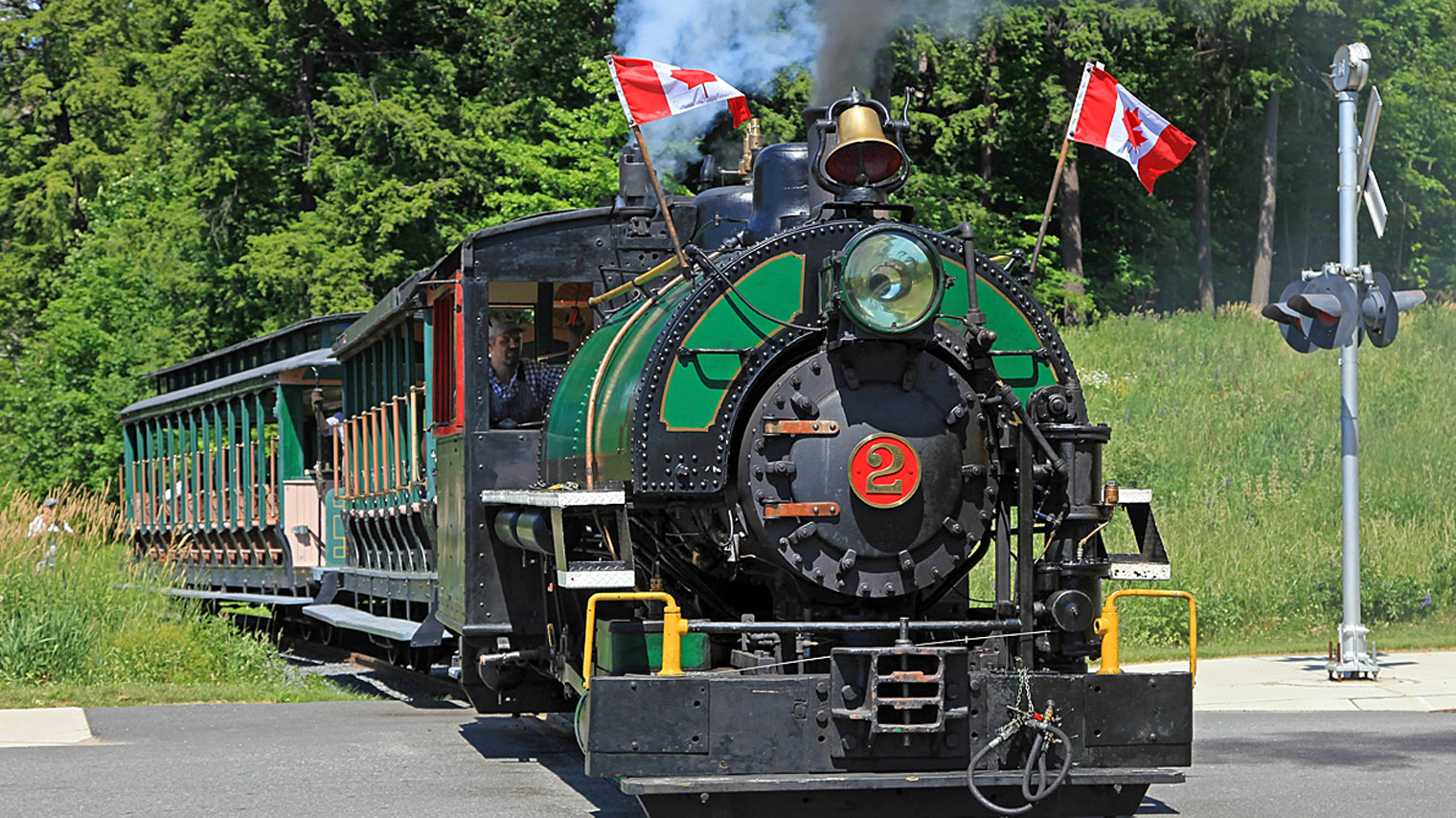 After you've fallen in love with the Village, you can make your way over to the Train and Steam Museum. If you know for sure you'd like to ride the train, you can pay for admission before you enter the Village or you can pay at this second site when you arrive.
In fact, you don't have to pair a visit to this site with a visit to the Village (or vice versa) – although we can highly recommend trying both. So, if you want to skip straight to the steam, you totally can!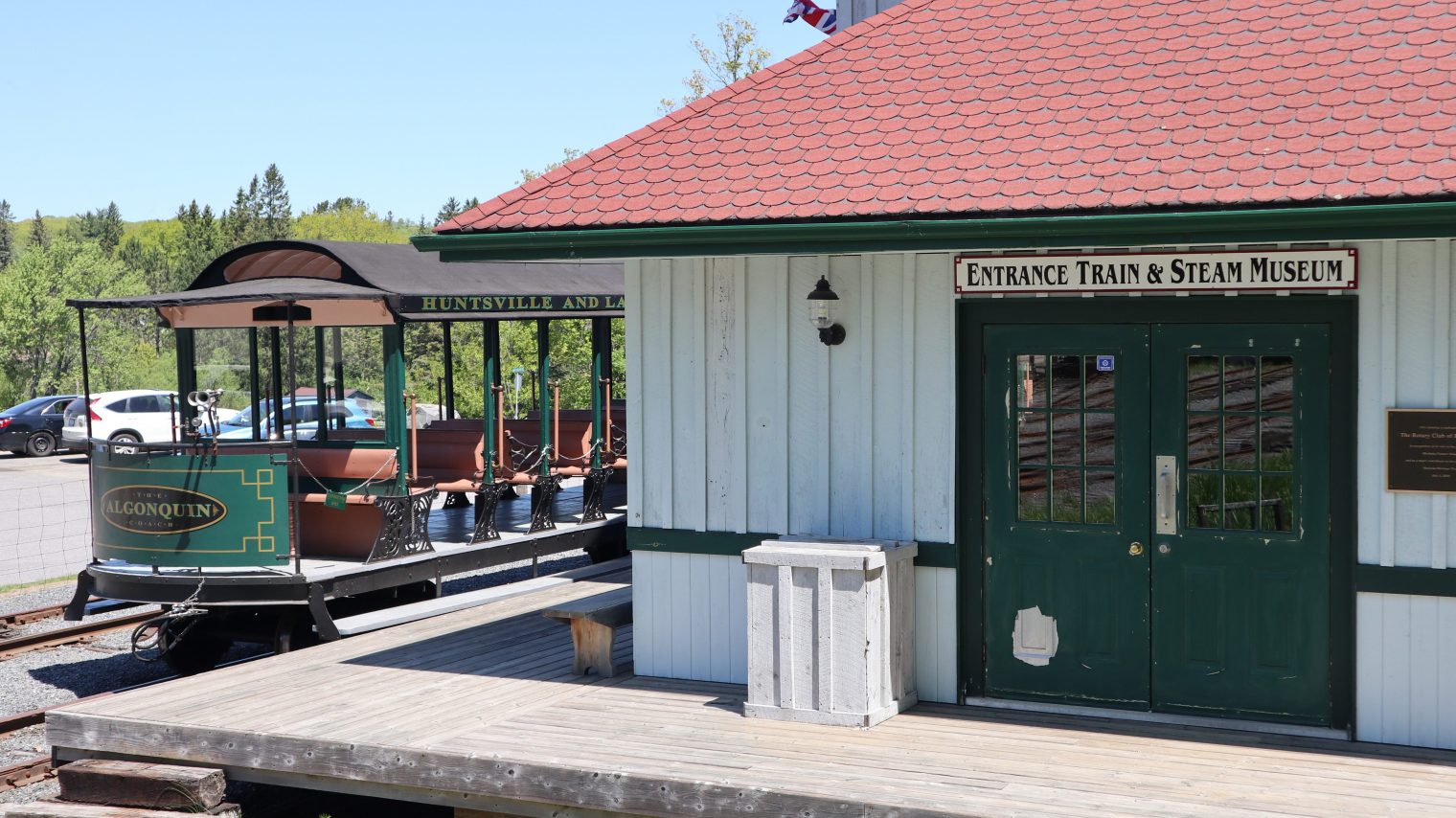 This museum spotlights the legacy of local transportation methods, which were so crucial for connecting this area with the wider world. Plus, this space is designed to look like a typical train station from about the 1920's, which is super cool and totally sparks the imagination!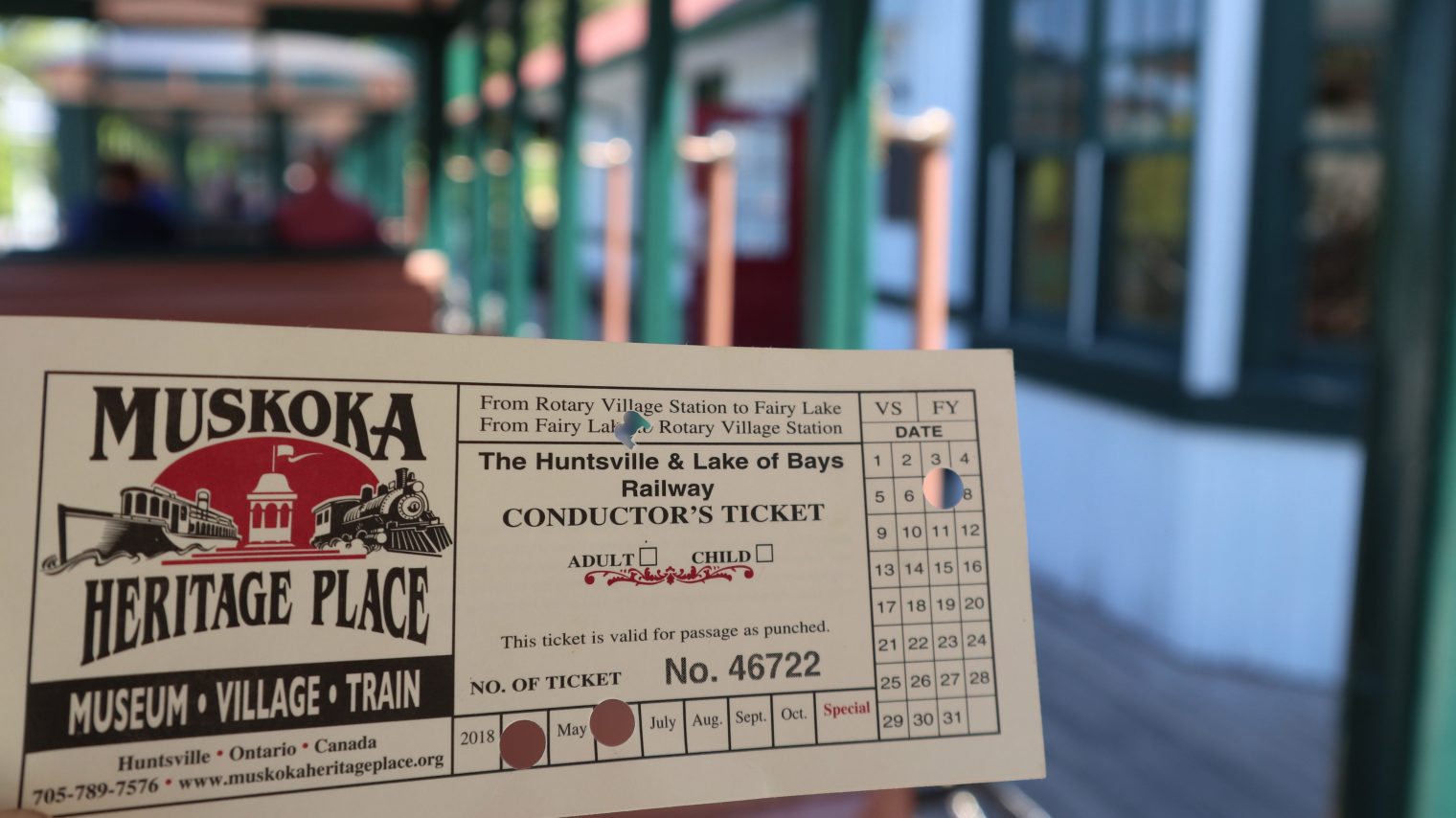 Once you've wandered through the exhibit space, you'll head out to the tracks where the Portage Flyer awaits you. Find yourself a seat in one of the two coaches, the Algonquin or the Iriquois, and have your ticket at the ready for the Conductor to punch.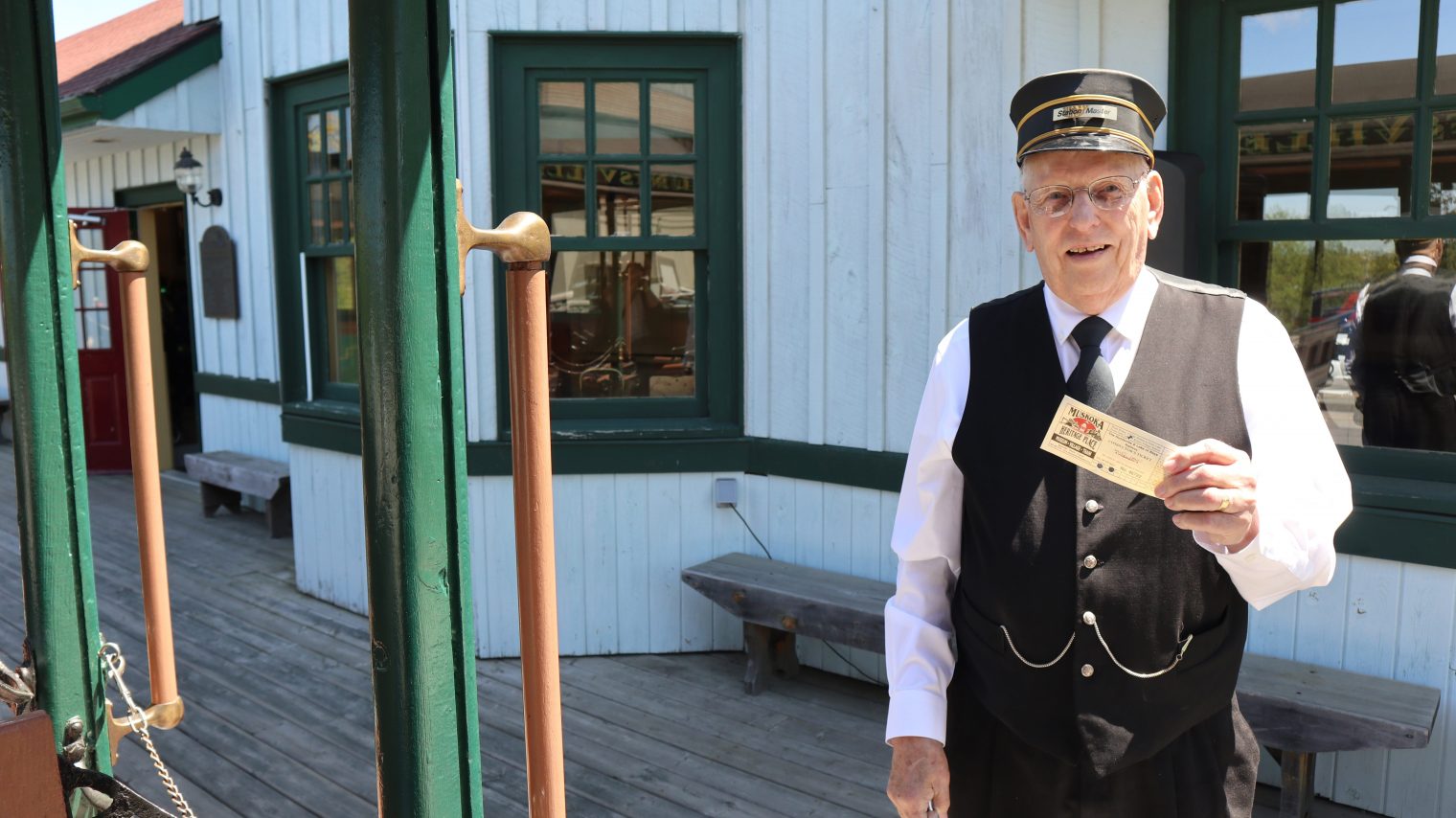 A tip for selecting your seat, it gets louder the closer you are to the engine, so if you're hoping to converse with friends you may want a spot near the back.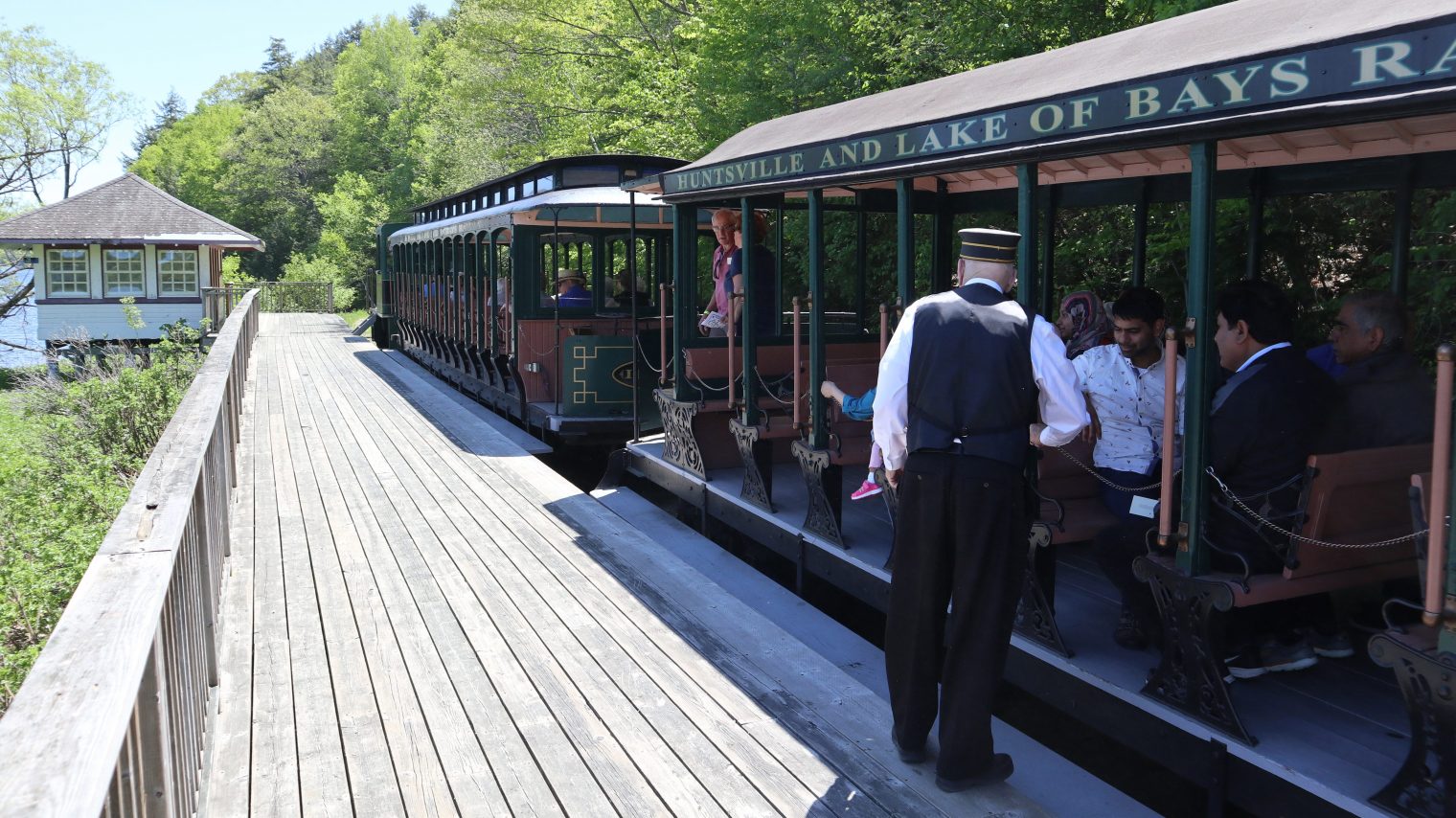 The train ride will probably take you a total of 30 minutes, which includes setting out, arriving at the viewing spot on Fairy Lake, and returning. It's a short trip, to be sure, but one you won't want to miss.
Plus, once you arrive, kids of all ages are encouraged to go up to the front, ask the Engineer or Fireman questions, and maybe snap some commemorative pics.
From July to August, the train does four runs per day (Tuesdays through to Saturdays). Outside of summer, however, they do change their schedule, so double check their run times, and they also use their 1948 22-ton diesel-electric as the locomotive in their "shoulder" months (May to June and September to October).
Our Top Tips
Here are our top recommendations to make the most of your visit and all the amazing features of this site:
1. Wear comfy shoes – there are plenty of opportunities to sit throughout, but there is also a lot to explore, so you'll probably be on your feet more than you expect.
2. Dress for the weather – since you're walking between buildings, you'll want to make sure you won't get too chilly or overheated.
3. Go rain or shine – don't let a cloudy day rain on your parade! There are so many spots to take shelter that the Village is a great option even if the sun isn't shining.
4. Give yourself time – according to staff, leaving yourself at least an hour is important. Especially with all the activities happening throughout the day!
5. Check train times beforehand – if you're absolutely set on riding the train, choose the day of your visit carefully as it doesn't run on Sundays and Mondays (the old gal needs her beauty rest too, guys).
6. Talk to the interpreters – the Village is well staffed with costumed interpreters who are knowledgeable and super excited to have you visit. Don't be shy, ask them about the activities they're doing, the building they're in, or even just about how their day is going!
7. Pack a snack – with so much to see and do, you'll likely work up an appetite during your visit. While there is a small snack bar with some basics available in the Barn during July and August, you won't regret bringing your own basket of goodies to munch on.
8. Plan a Portage Flyer picnic – the hottest staff tip we received was to pack a full picnic: hop on the steam train (any time before their last scheduled run), enjoy your meal at Fairy Lake, and then grab a seat on the next scheduled run.
9. Keep an eye out for events – Muskoka Heritage Place is host to several exciting events throughout the year, including things like an Easter egg hunt and their Engineer for a Day program, so if you're often in the area be sure to keep an eye out for all they offer.
Stay and Play
Make the most of your Muskoka experience and check out our top recommendations for places to stay and perfect getaway packages.