Discover Your Own Backyard This Weekend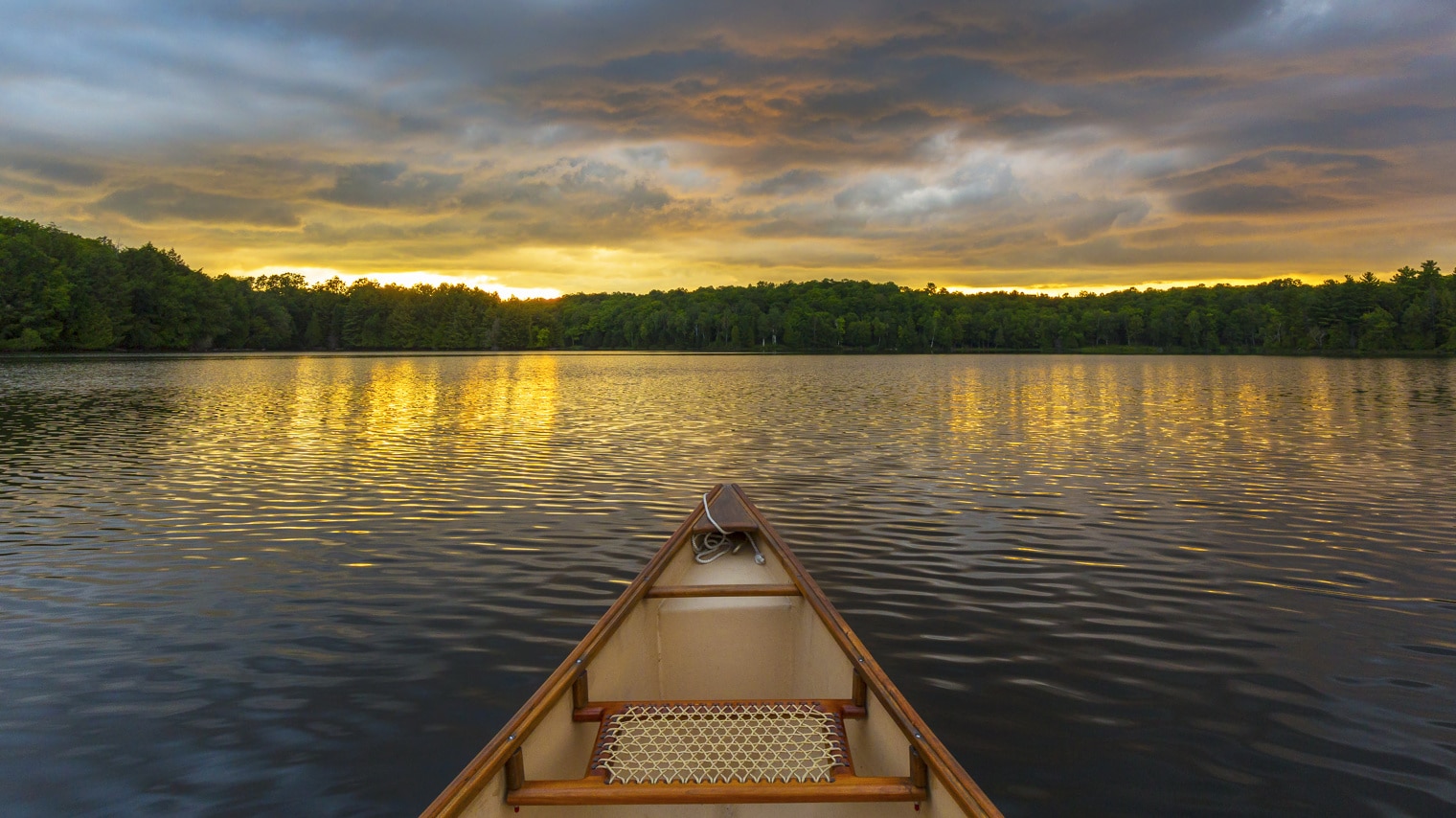 This blog has been written by a local Muskokan for locals in the area to help re-discover your own backyards. Guest blog written by Jacki McPherson, owner of Away We Go Trips.
It may not be summer just yet, but this weekend is definitely when many of us in Muskoka start feeling the summer vibes flowing. With the sun shining and the trees on full display, it's the perfect time to appreciate the opportunities available to keep your bubble active and out in your community's fresh Muskoka air.
Throughout Muskoka there is easy access to many lakes, forests, and trails that may not be on your local radar, so we've compiled a list of options to help you become a tourist in your own town. Here are some ideas to get you started, with some suggested locations around Muskoka to make it happen. Don't forget to pack your camera!
Hunt for Treasure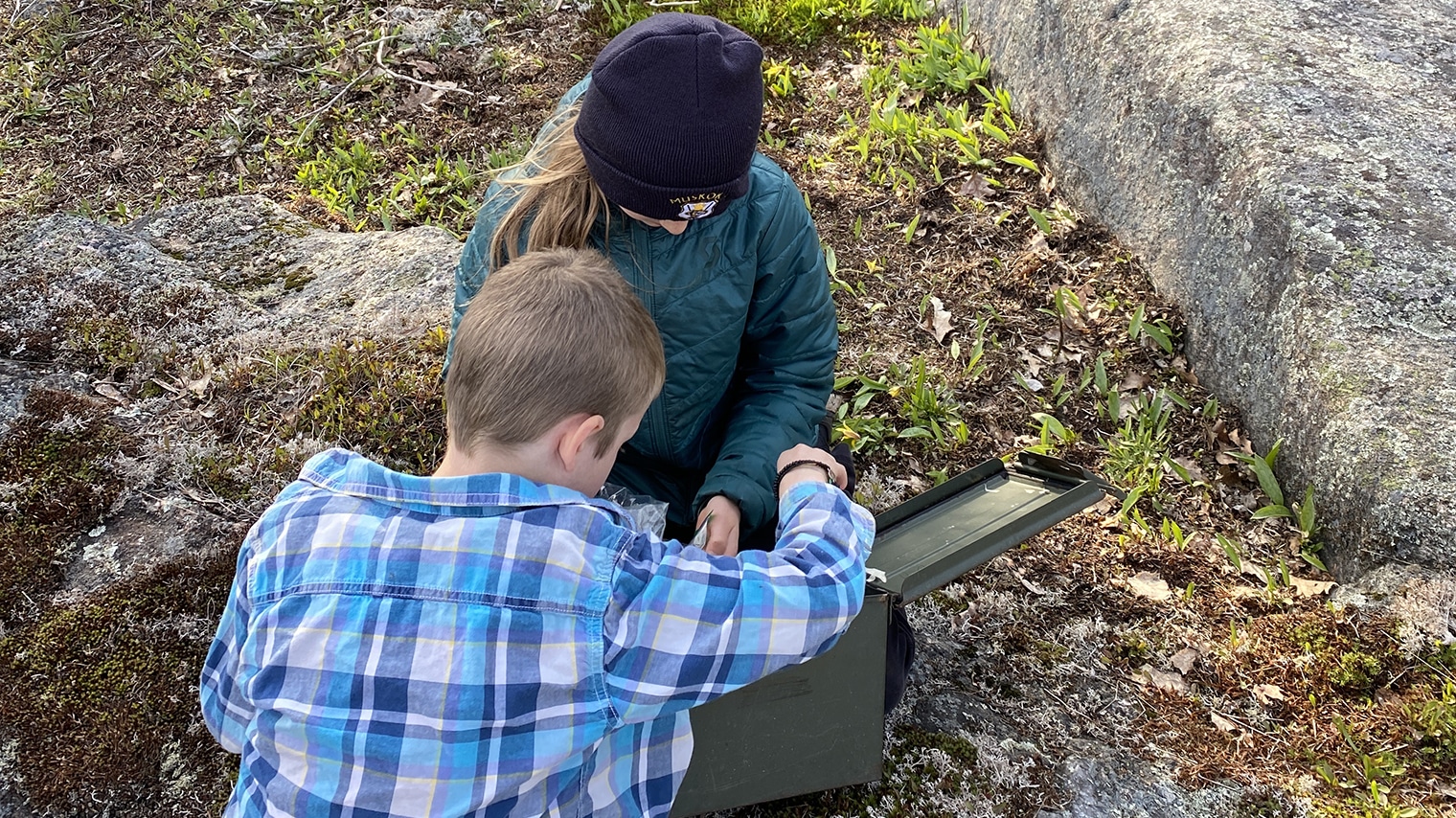 If you like treasure hunts, geocaching is your jam because there are hundreds, maybe thousands, of geocaches hidden in the towns and trails around Muskoka. To get started, just install the Geocaching app and it will show you the caches available wherever you are. Click on the icon to see the cache info, including "navigate" which will get you closer to the cache, "hint" and "activity" to give you helpful clues, and "log" to collect your finds.
There are caches everywhere, including some great finds on Devil's Gap Trail near Gravenhurst and along the gorgeous stretch of Peninsula Road between Port Sandfield and Minett.
Explore A Waterfall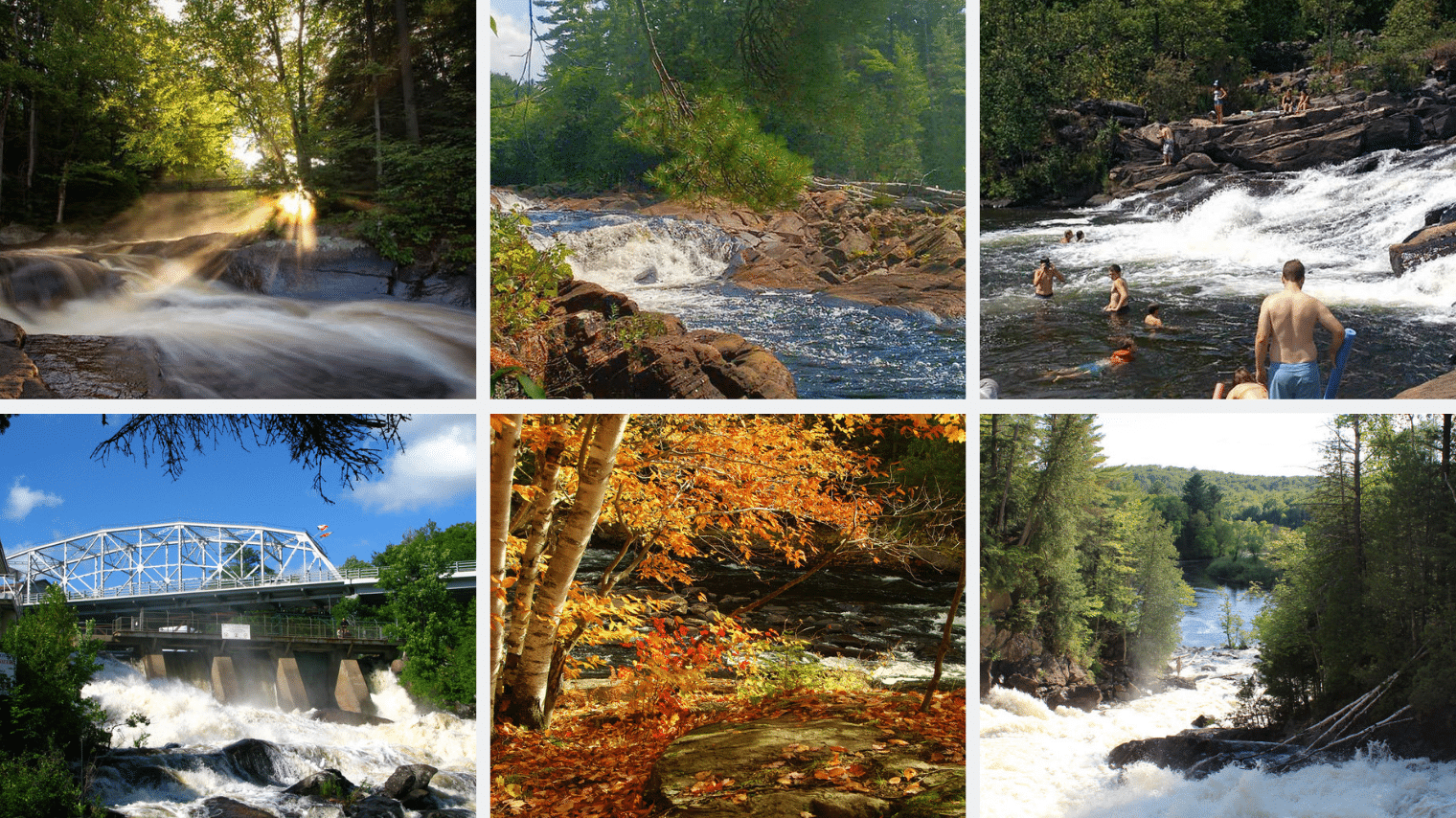 The abundance of granite makes Muskoka prime waterfall country, and it's not hard to find one in almost every corner of the region. This is a great time of year to capture waterfall photos because the water levels are higher than average from the spring freshet. The Lake of Bays Lions Club has created a fantastic picnic location at Oxtongue Rapids Park, where visitors can wander 1km of riverside trail that provides excellent views of the falls upstream and the rapids downstream. Muskoka Lakes has also done an excellent job of turning the former fish hatchery site into a fantastic destination for locals to learn about the history of the property while appreciating the small and large falls at the Skeleton Lake Fish Hatchery Trail.
Although it is a fun way to spend an afternoon, getting great pictures and great recreation, it is important to note the danger that exists near waterfalls. Always be attentive and careful near waterfalls, as rocks can be slippery and a fall could be fatal.
Go For A Ride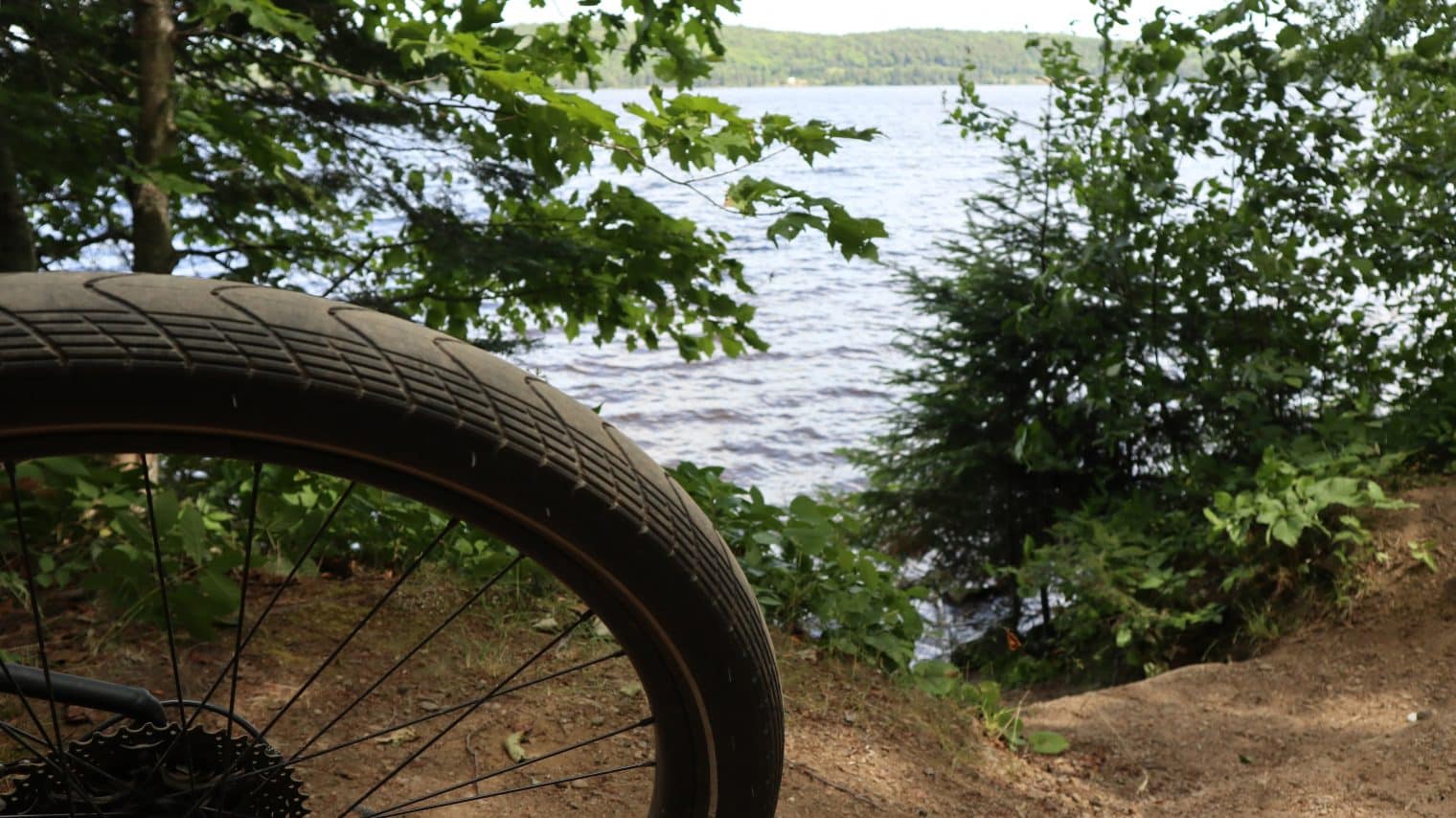 Gear up those bikes to get rolling on one of Muskoka's many bike-friendly trails. There is a range of difficulty available, from a flat and leisurely tour along – and over! – the water on Huntsville's Hunter's Bay Trail to the more technical mountain bike trails created by MORCA at the Bracebridge Resource Management Centre, there are plenty of places to break in your bike-bum for what is sure to be another big year for bike lovers.
Throw A Line In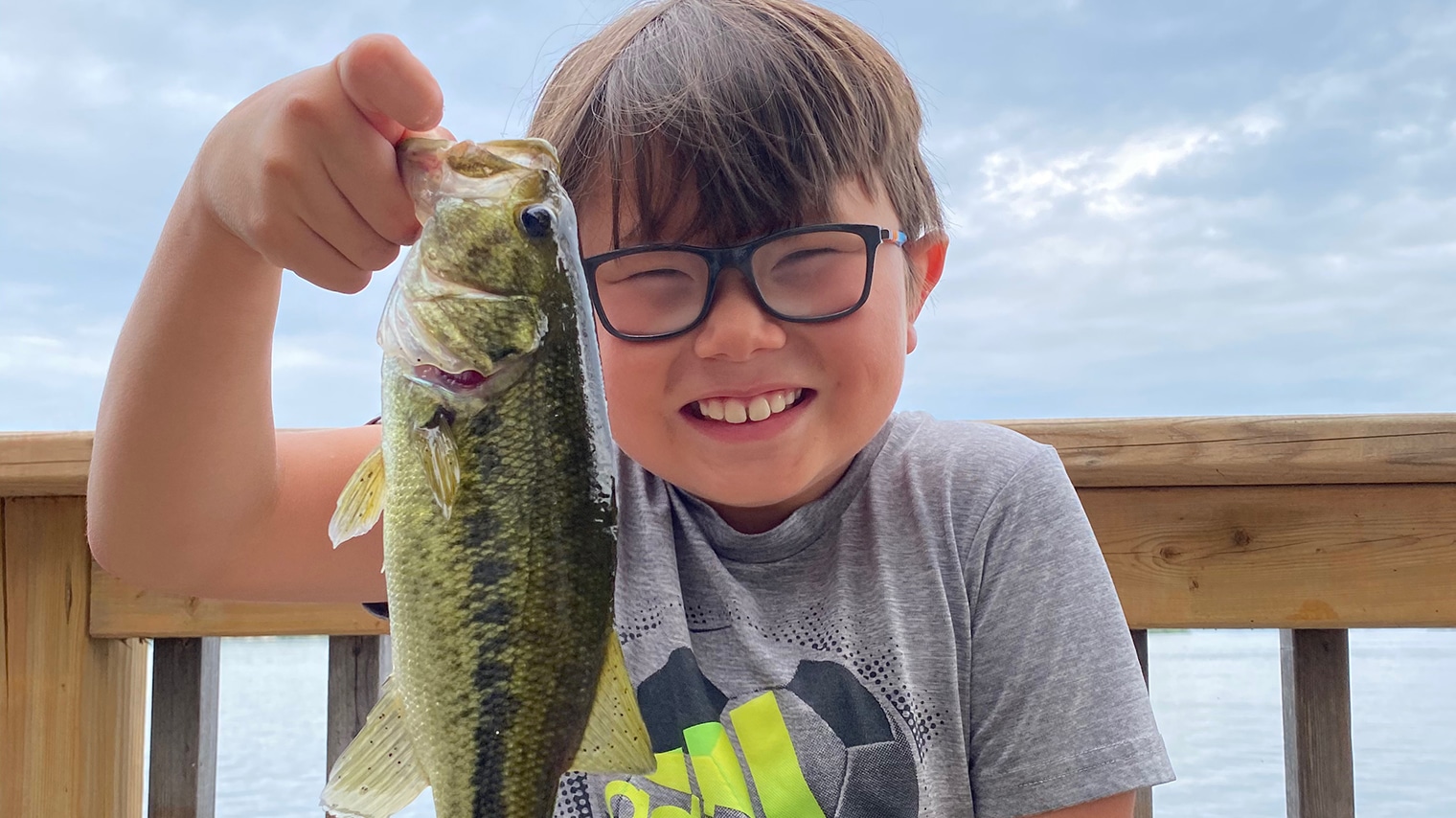 An Ontario Outdoors Card is less than $10, can be purchased easily online, and gives Ontario residents the ability to hunt and fish for three years (with an additional hunting/fishing license purchase). Get one for each of your bubble people and find a cozy spot by the water. The best times are often dawn or dusk, but lots of fish that live under public docks and near boat launches will take to a hook during the day if you're patient enough. The platform at Kelvin Grove Park (fishing restricted from April 1 – June 15, 2021) in Bracebridge Bay has lots of fish if you drop your line deep enough, and the Baysville Narrows just downstream from the dam are another awesome option to practice your cast.
COVID-19 Modifications
The Muskoka region, including the restaurants and local businesses discussed above, have taken several precautions to help prevent the spread of COVID-19. Social distancing procedures must be followed. Masks are required for entry into all buildings and when social distancing is not possible. Frequent hand-washing is encouraged and everyone must self-isolate if experiencing any COVID-19 symptoms. For more information regarding COVID-19, please visit our COVID-19 Updates page.