A nature lover's paradise!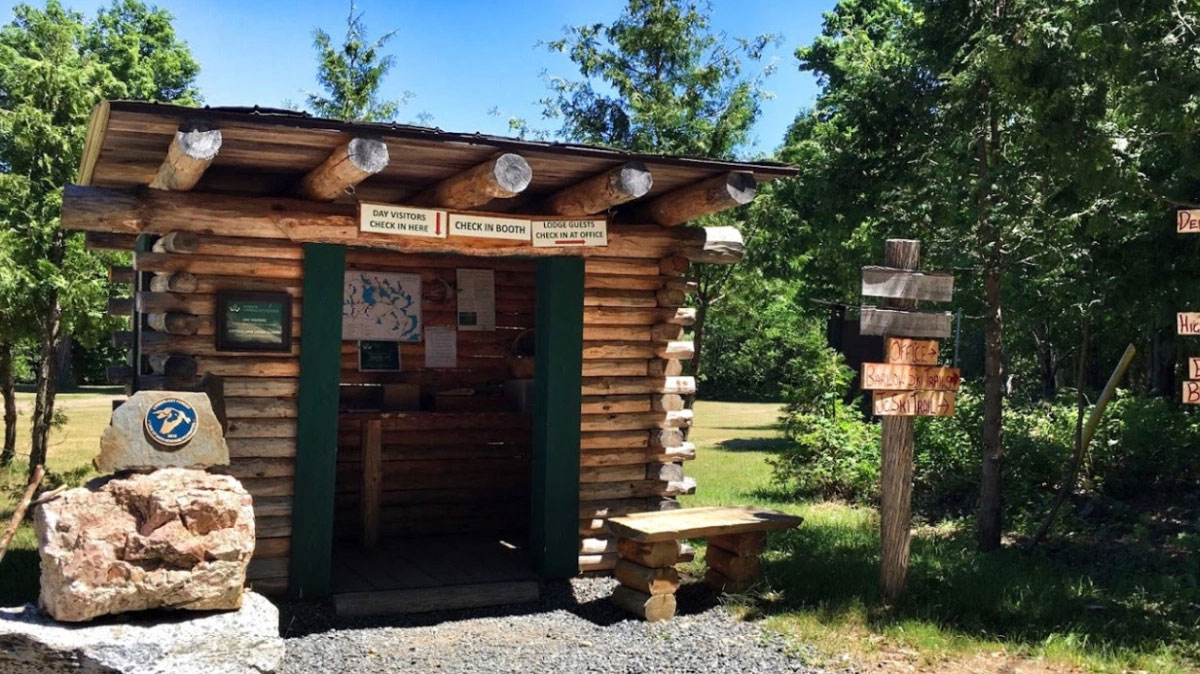 Nature the way it was intended to be, with 20 private lakes, 70km of trails, and 10,000+ acres of unspoiled wildlife just waiting to be explored.
Located west of Huntsville, Limberlost Forest and Wildlife Reserve is in Lake of Bays, and is only 11km (as the crow flies) from world-famous Algonquin Park.
But the greatest part about Limberlost, the public is welcome to explore during the daytime at no charge … that's right, it is FREE!
Philanthropic in nature, owners of this wonderful nature haven make their grounds available to visitors for the purpose of encouraging safe wilderness experiences. How amazing is that? They open up their grounds free of charge so the public can experience Muskoka's pristine wilderness at its finest.
Explore their Amazing Trail System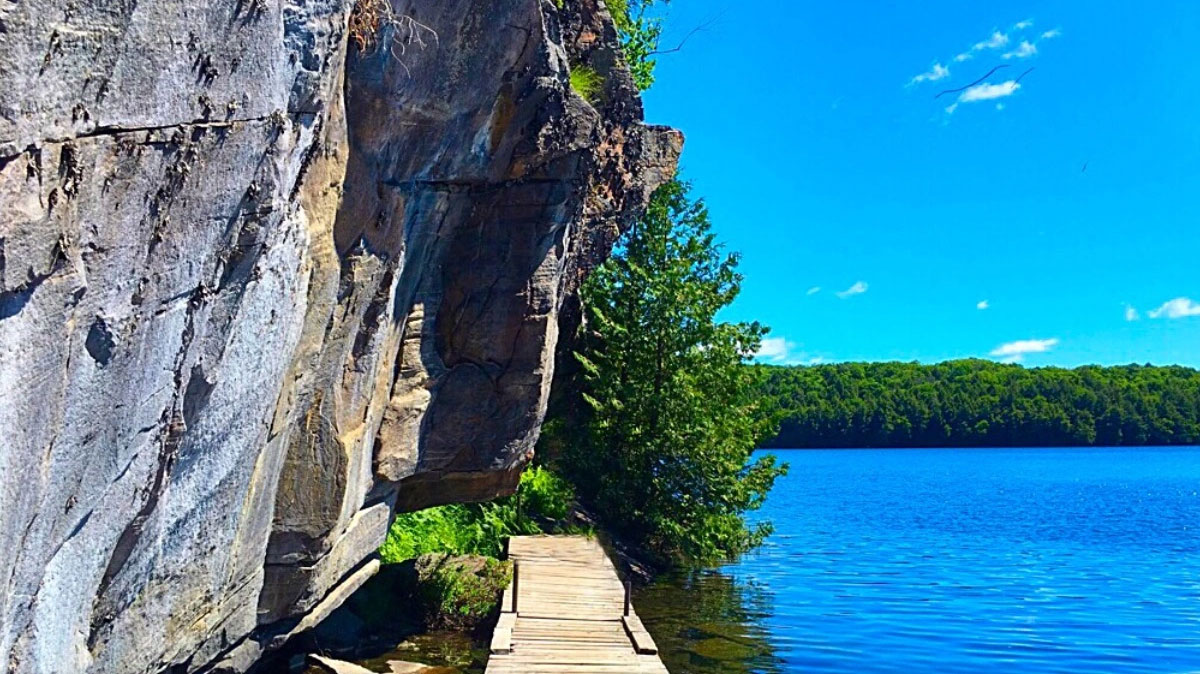 Limberlost Forest & Wildlife Reserve is famous for their high quality hiking trails. More than 2/3 of their trails are groomed and deemed high quality, and can be used by joggers as well as hikers. The trails have numerous obstacles including walking bridges, waterfront views, and a few scenic lookouts that will leave you awestruck.
In the winter (I know, sorry for mentioning the 'w' word), Limberlost grooms over 25km of cross country ski trails, and again, lets visitors use them free of charge.
The trails are also open to mountain bikers. Bring your own bike, or if you don't own a bike, just visit Algonquin Outfitters in Huntsville. They rent, and can loan you a bike rack for your vehicle. They will even help you install the bike rack, easy peasy!
For more information on Limberlost's trail system, visit their website
Paddle the Pristine Lakes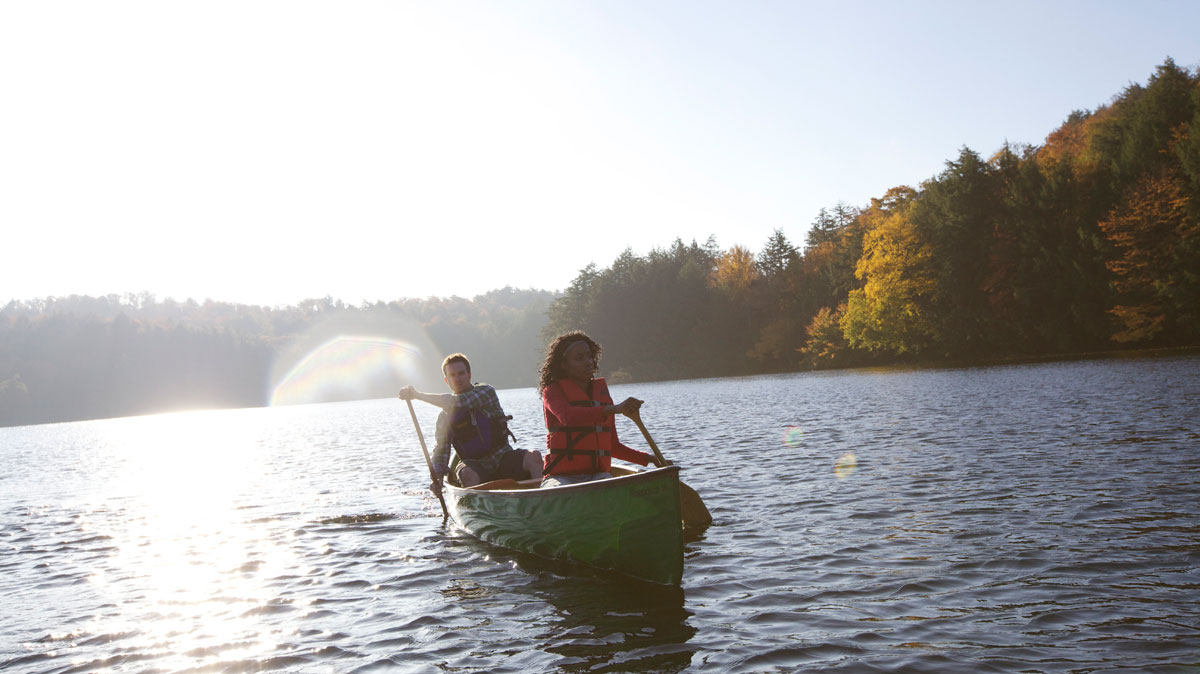 The Crystal Falls Trail is a beautiful paddling route that passes through six pristine lakes. The canoe route is moderate in difficulty, and is a 7.7km trip one-way, or 15.4km return. If you want to paddle the entire route in one day, start early!
Again, bring your own canoe or kayak, or you can rent from Algonquin Outfitters in Huntsville. Just like the bikes, the staff at Algonquin Outfitters can help you get a 'canoe to go'. They've strapped canoes to all sorts of vehicles, even successfully strapping a canoe to a MINI  car!
Stay & Play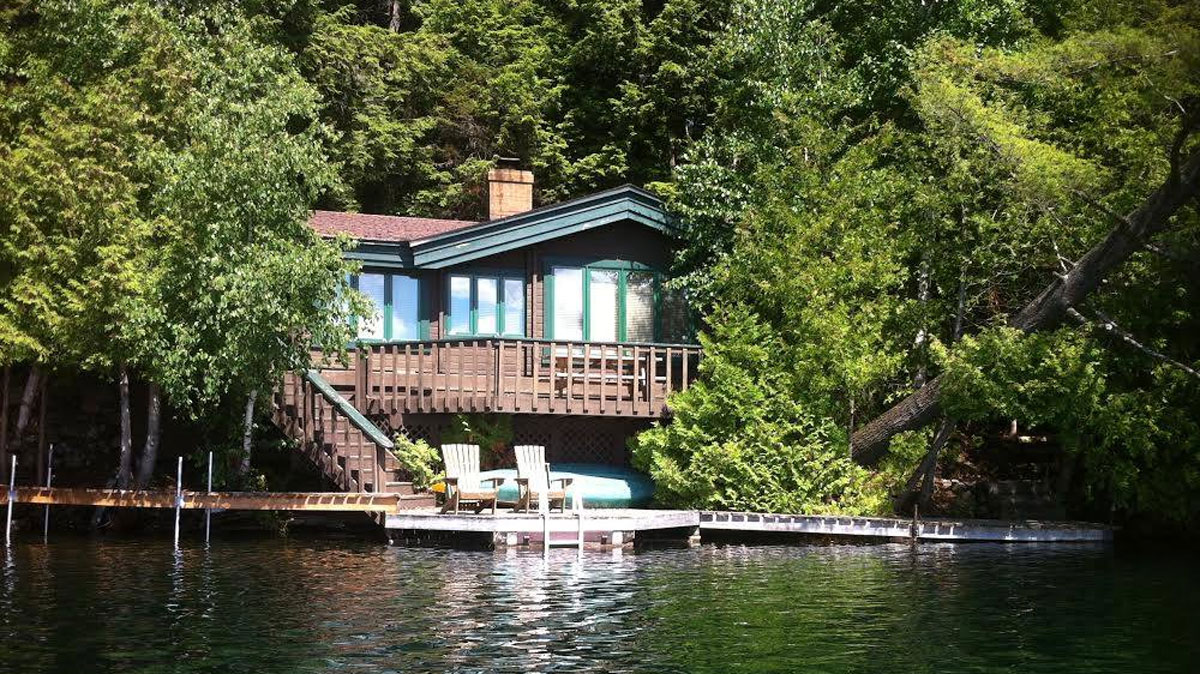 You might be wondering how the owners of Limberlost can offer this amazing natural paradise to use free of charge. Well, they keep the lights on so to speak through the  rental of chalets, cottages, fish-camps, glamping sites and camp sites.
For more information on accommodation rentals at Limberlost Forest and Wildlife Reserve, visit their website