One of Muskoka's most amazing hikes!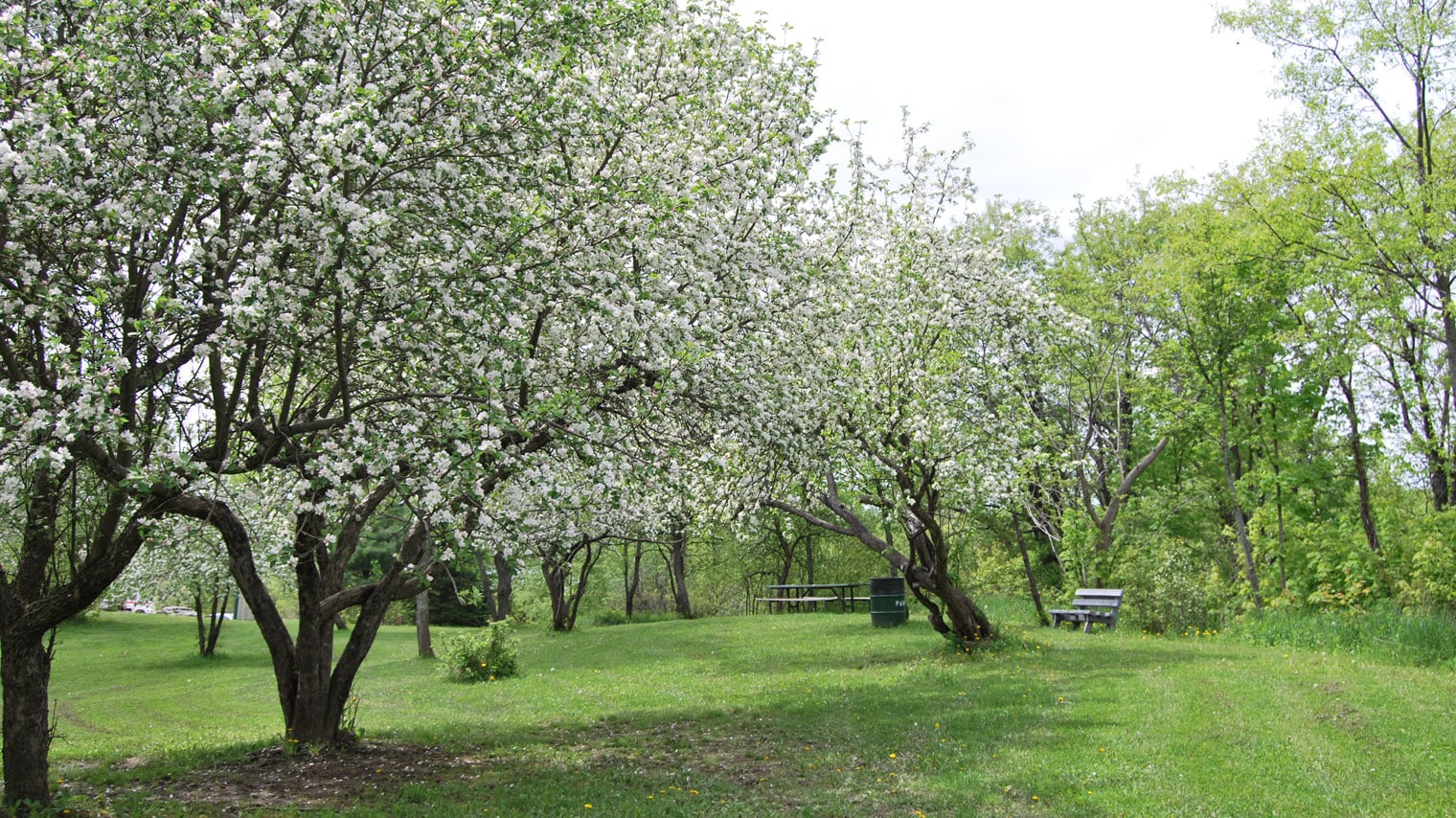 The Hunter's Bay hiking trail is unlike any other trail in Muskoka. This 3.6km urban trail has a little bit of everything; riverside views, orchards, wooded trails, beaches, and over 500m of floating boardwalk over the waters of Hunter's Bay.
This easy to moderate difficulty trail is great for walking, running, cycling, and even swimming.
We recommend walking the entire trail, you will not be disappointed. Beginning at the Centre Street bridge just a few paces from downtown Huntsville, the trail  winds along the Muskoka river, under the railway trestle, through the Avery Beach Park and onto the waters of Hunter's Bay. Click here to access a map of the trail including access points.
The floating boardwalk section is pretty special. The original trail had a 137m stretch of floating boardwalk that is a popular place to swim and fish. With a new addition to the trail, there is now over 500m of floating boardwalk to walk, cycle or run.
The access point for Hunter's Bay Trail is right next to the Centre Street Bridge (37 Centre St N). You will find a parking lot right at the trailhead where you can leave your vehicle. The entire trail is 3.6km, or 7.2km if you are doing a return trip to your vehicle. If that is too long, bring a buddy and do the ol' two car trick. Drop one car off at the end of the trail (the end of Lakeshore Rd), so it is waiting to bring you back to your vehicle after your hike.
The Great Trail
Formerly the Trans Canada Trail, The Great Trail is the world's longest network of recreational multi-use trails. It stretches from Newfoundland, into British Columbia, and to the northern stretches of the Yukon and Northwest Territories. Connecting 24,000km of trails and 13 provinces and territories, the trail is a marvel of Canada's vast landscapes.
Hunter's Bay Trail is a part of this incredible trail network, and is definitely one of the cooler sections!
Downtown Huntsville
It is so neat that the entrance to this one-of-a-kind trail is just steps from downtown Huntsville. After your hike, stroll the streets of downtown, shop the charming boutique shops and stop in at a local cafe to refresh and recharge. Whimsical Bakery is a popular spot for lunch with homemade sandwiches and hearty soups served daily.
Stay and Play
Make the most of your Muskoka experience and check out our top recommendations for places to stay and perfect getaway packages.