Muskoka's charming, lakeside Inn is SHER to delight!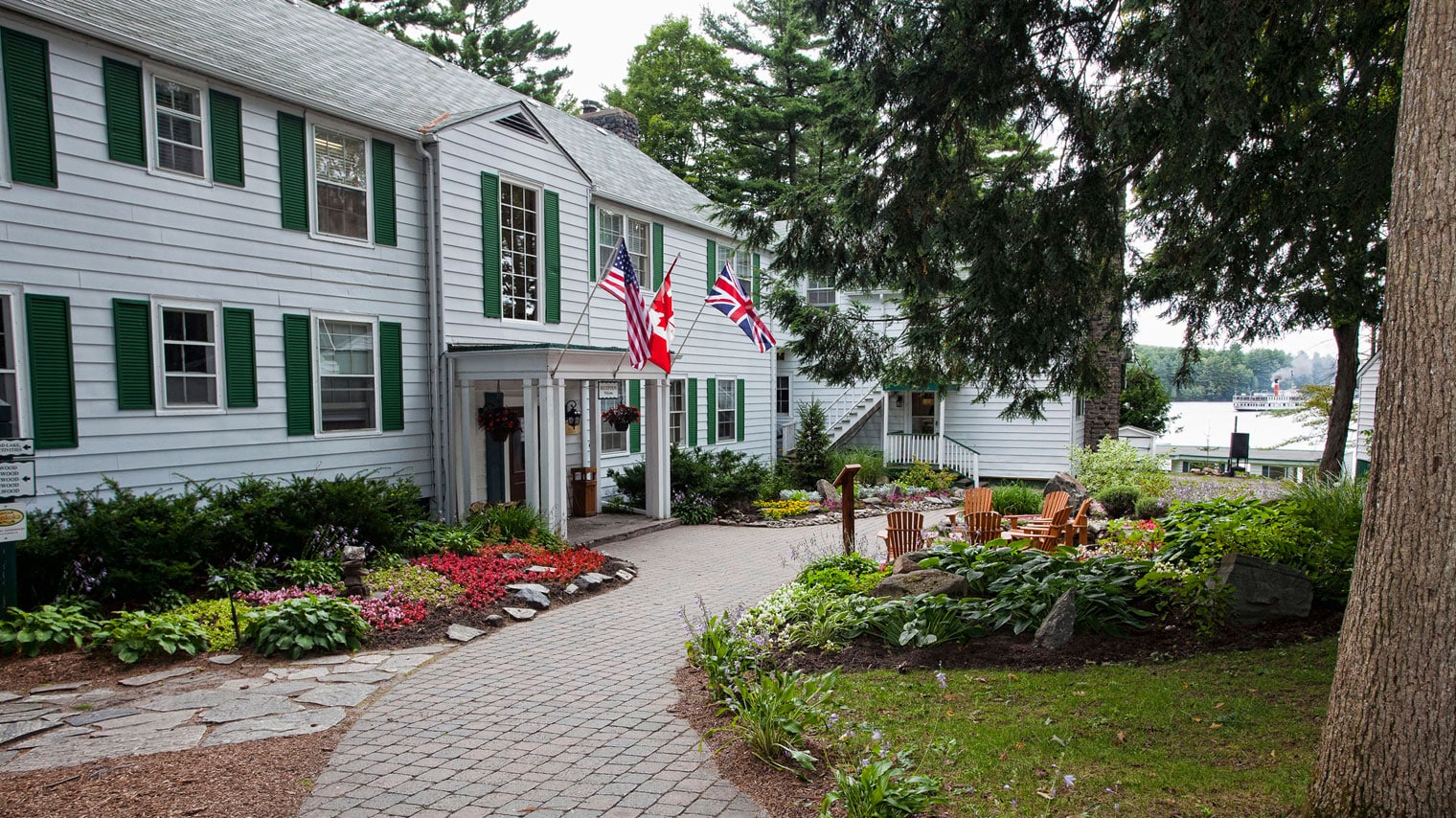 Sherwood Inn represents everything that makes Muskoka so special: tranquility, natural beauty, hospitality, and charm. But what truly sets Sherwood Inn apart is its uniquely elevated dining experience.
Over the last 80+ years, Sherwood Inn has developed a reputation for its unparalleled wine selection (housed in an exclusive cellar available to be booked for private parties!) and an exceptional menu featuring ingredients harvested on-site, and prepared with a global flair.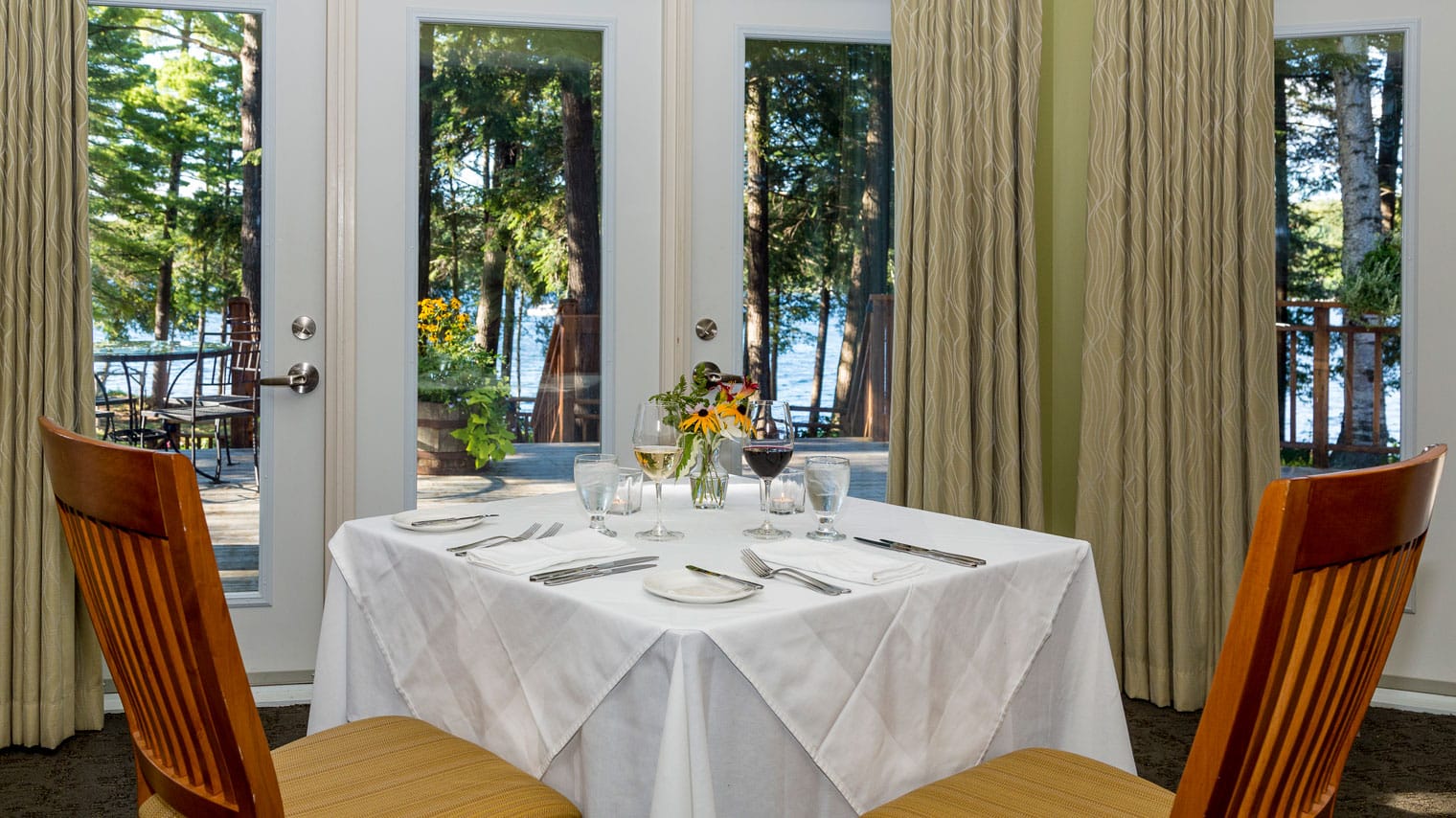 Vintages Dining Room sits next to an intimate courtyard overlooking Lake Joseph. Whether you're staying at the Inn, or simply arriving by boat for your reservation, a meal here will always deliver privacy, serenity, and romance.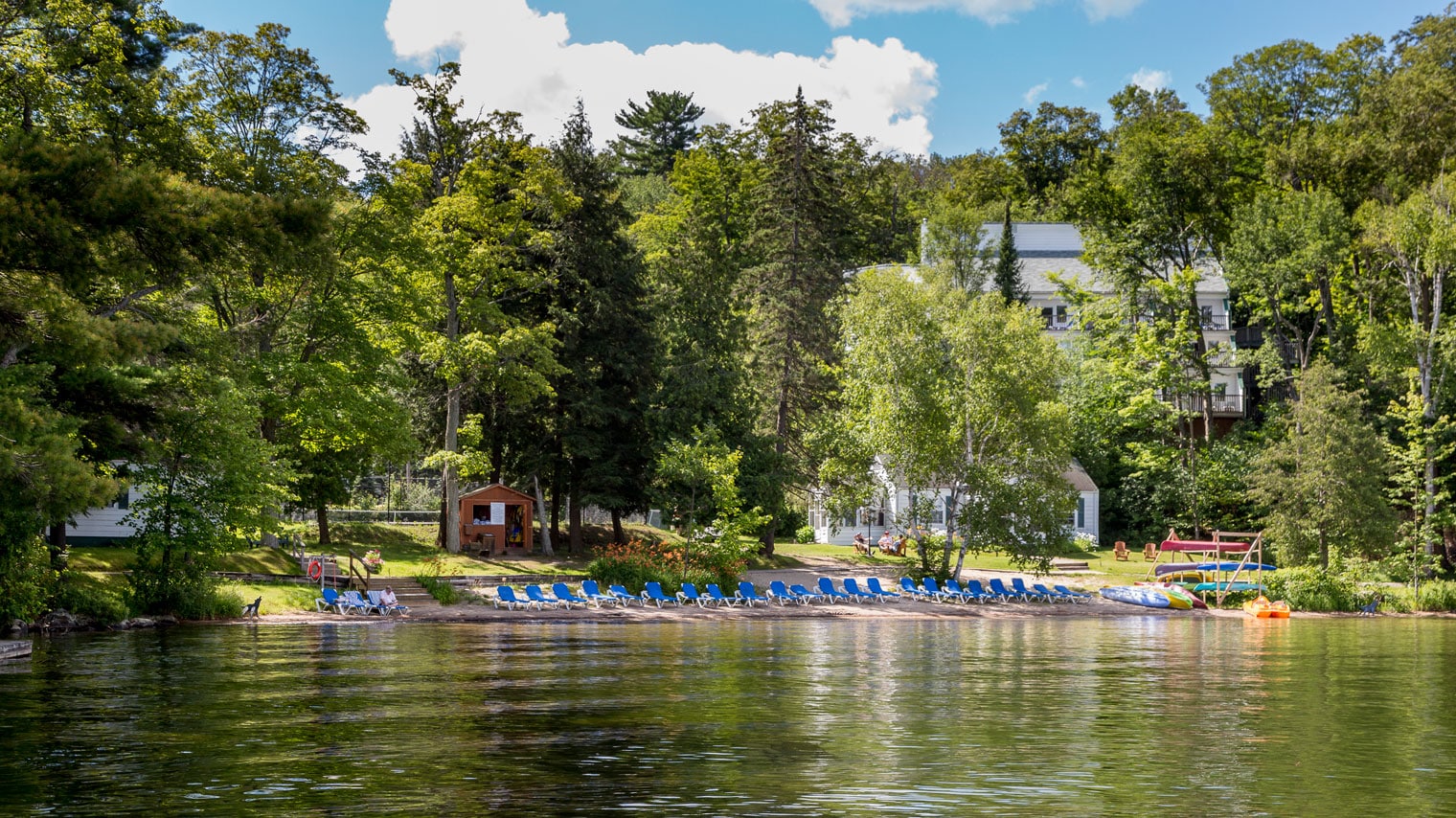 Nestled amid century pines, Sherwood Inn feels less like a bustling Muskoka resort and more like a sprawling family estate passed down through the generations. It's both rustic and elegant; both charming and sophisticated. It's no wonder why so many of Canada's A-List celebrities choose this location for their weddings and private events.
A Culinary Hot Spot in Muskoka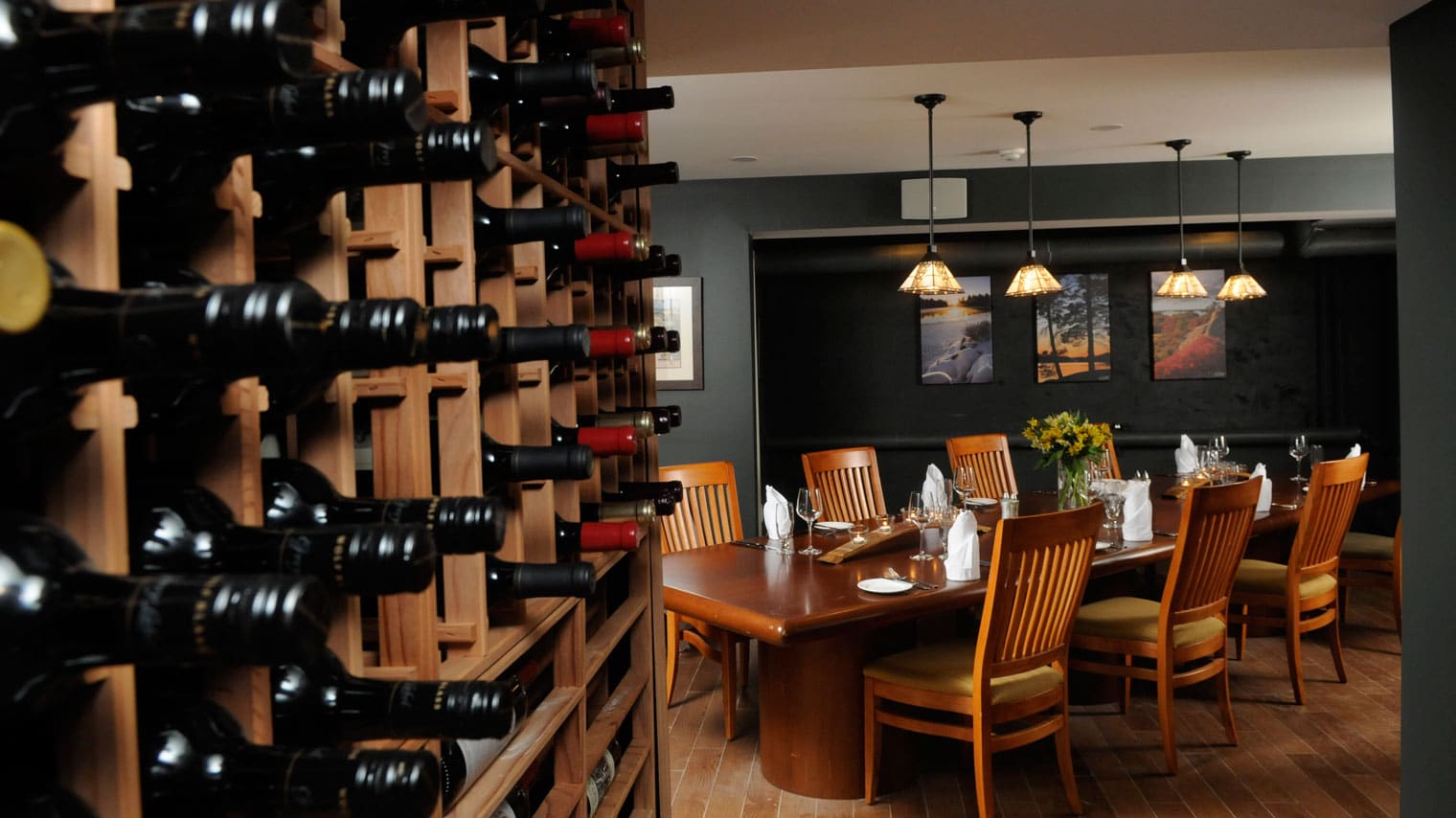 Photo: Sherwood Inn's extensive wine cellar can also be reserved for private parties
A large part of the Inn's continued culinary excellence comes from its passion for wine. Sherwood Inn has won the Wine Spectator Award of Excellence for seven straight years, and their extensive wine cellar boasts more than 2,000 bottles, with over 200 carefully chosen selections. Savouring a glass while overlooking the sunset on Lake Joseph is the perfect way to celebrate a romantic anniversary, or simply a quiet night with the one you love.
Chef José Caneira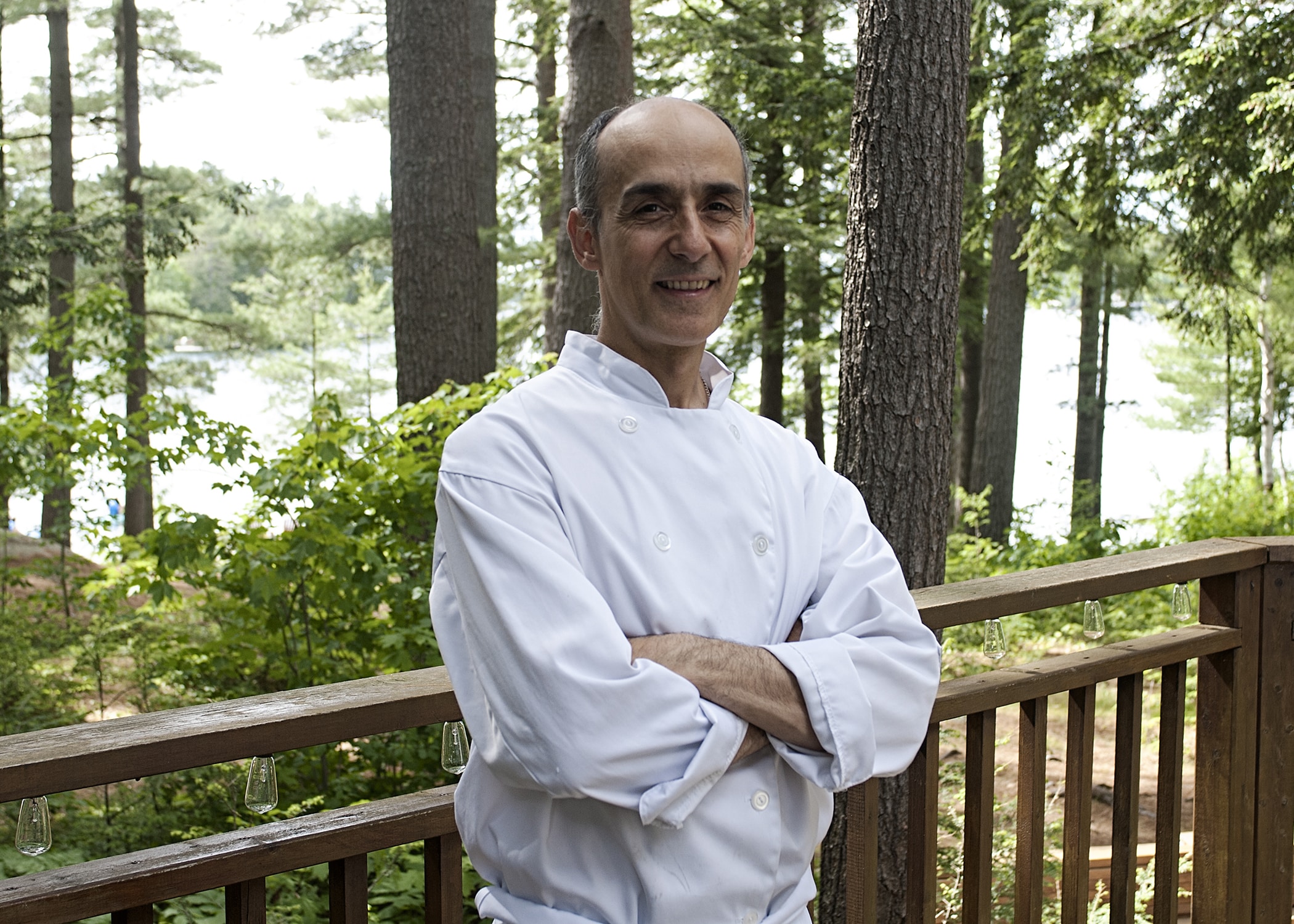 Born and raised in Porto, Portugal, Red Seal Certified Executive Chef José Caneira previously trained alongside Michelin Chefs from Thailand to Quebec to Toronto. Caneira is inspired by the natural qualities of fresh, local ingredients. A farm-owner himself, he grows many ingredients on-premises, and forages others from the surrounding woods. Quite honestly, "local cuisine" can't get much more "local" than that.
Chef Jose's unique touch has quickly elevated Sherwood Inn's most popular Muskoka dishes to new heights. Crowd favourites include the Smoked Salmon Salad, Shore and Deep Water Catch "Salmon and Pickerel," and the House-smoked Triple A 8 oz. Beef Tenderloin, plus the Sherwood's Vegan Raw Brownie (which always receives rave reviews from guests).
For more information on dining at Sherwood Inn, and to view their menus, visit their website

Stay at the Inn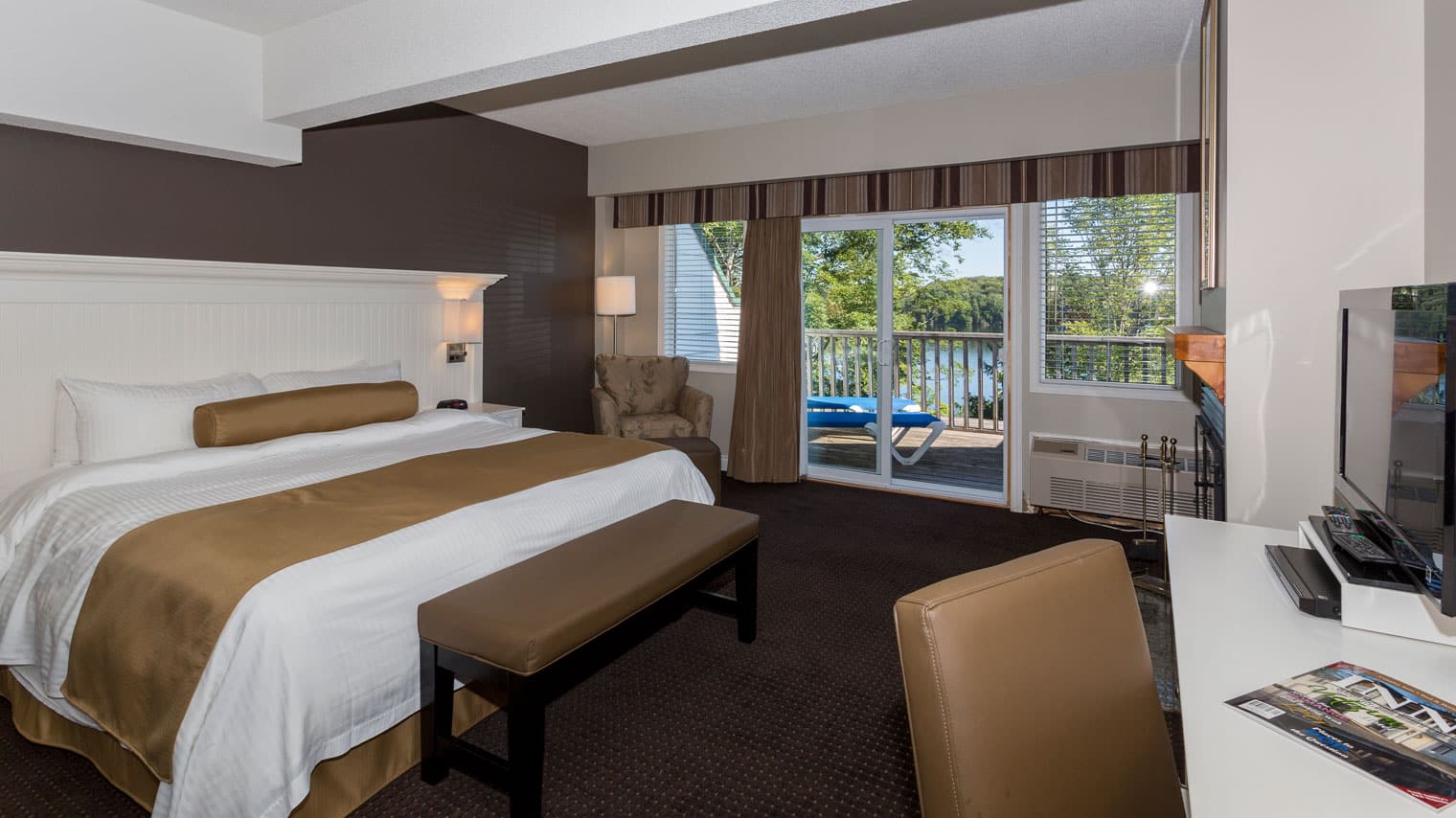 Sherwood Inn's accommodations combine the rustic vibe of a true Muskoka cottage, with the exceptional service and cuisine of a resort. It's the perfect answer for guests who want the experience of cottage life, but also want to leave the chores associated with a cottage rental behind.
Guests at Sherwood Inn have access to all the same fantastic amenities as a cottage rental (canoes, kayaks, SUP's, fat bikes … the list goes on), but when the time comes to cook dinner, they have a world-renowned Chef at their fingertips, eager to do the work for them. Also worth noting is the full-service on-site spa, which offers the option to have your group treatment catered by the Chef!
And while many guests choose to stay in the main building, or in one of the Premium Maplewood rooms, two unique accommodation options stand out from the rest.
The Boathouse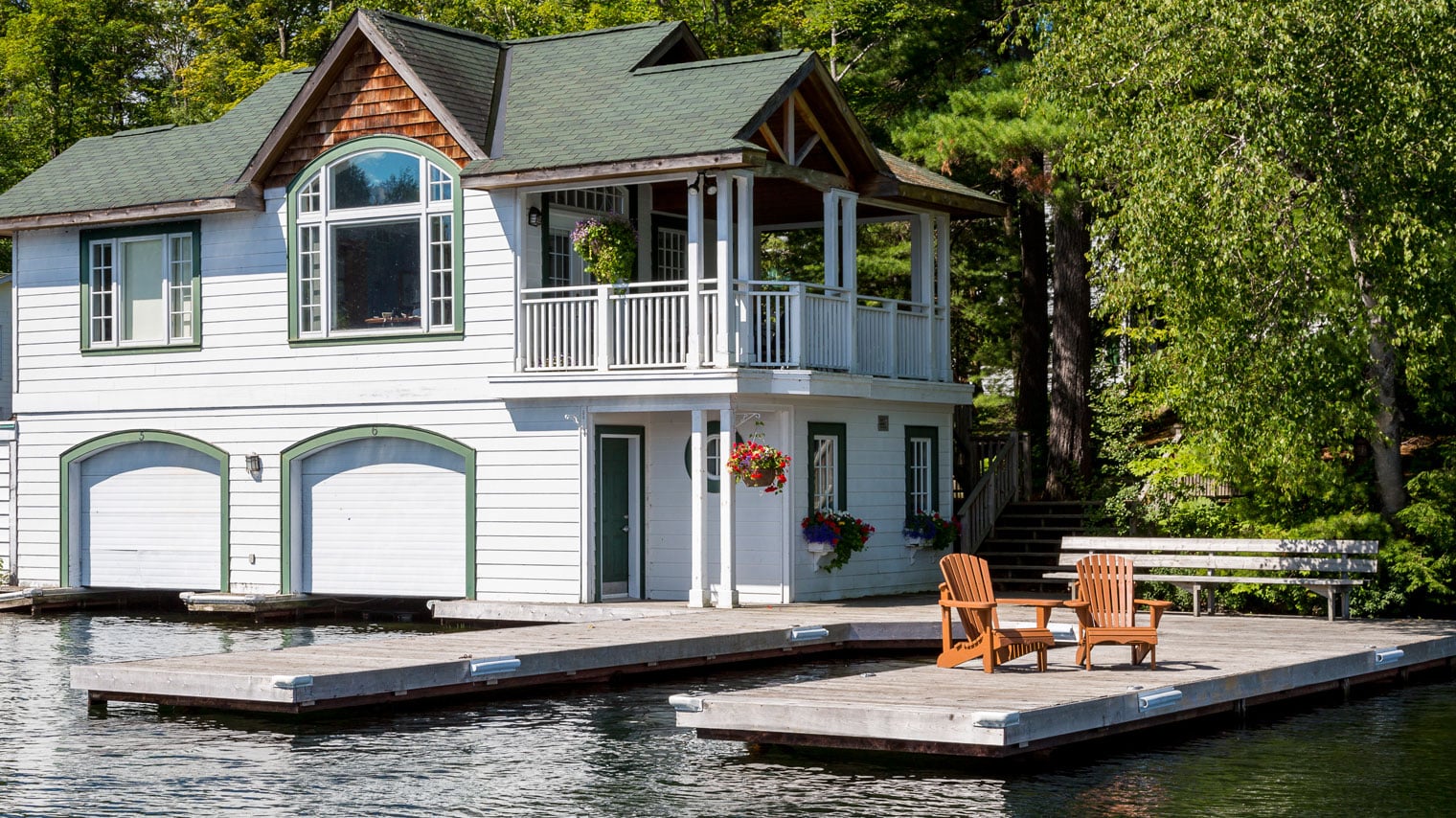 Have you ever taken a boat ride through a Muskoka lake, spotted a grand boathouse on the water and thought, "Wouldn't it be magical to sleep in there?". Sherwood Inn's Boathouse answers that question with a resounding, "YES". Picture waking up every morning, drinking coffee on an enormous balcony overlooking Lake Joseph. Or relaxing with a glass of wine as the sunsets. This unique accommodation may be the best place to stay in all of Muskoka.
Edgewood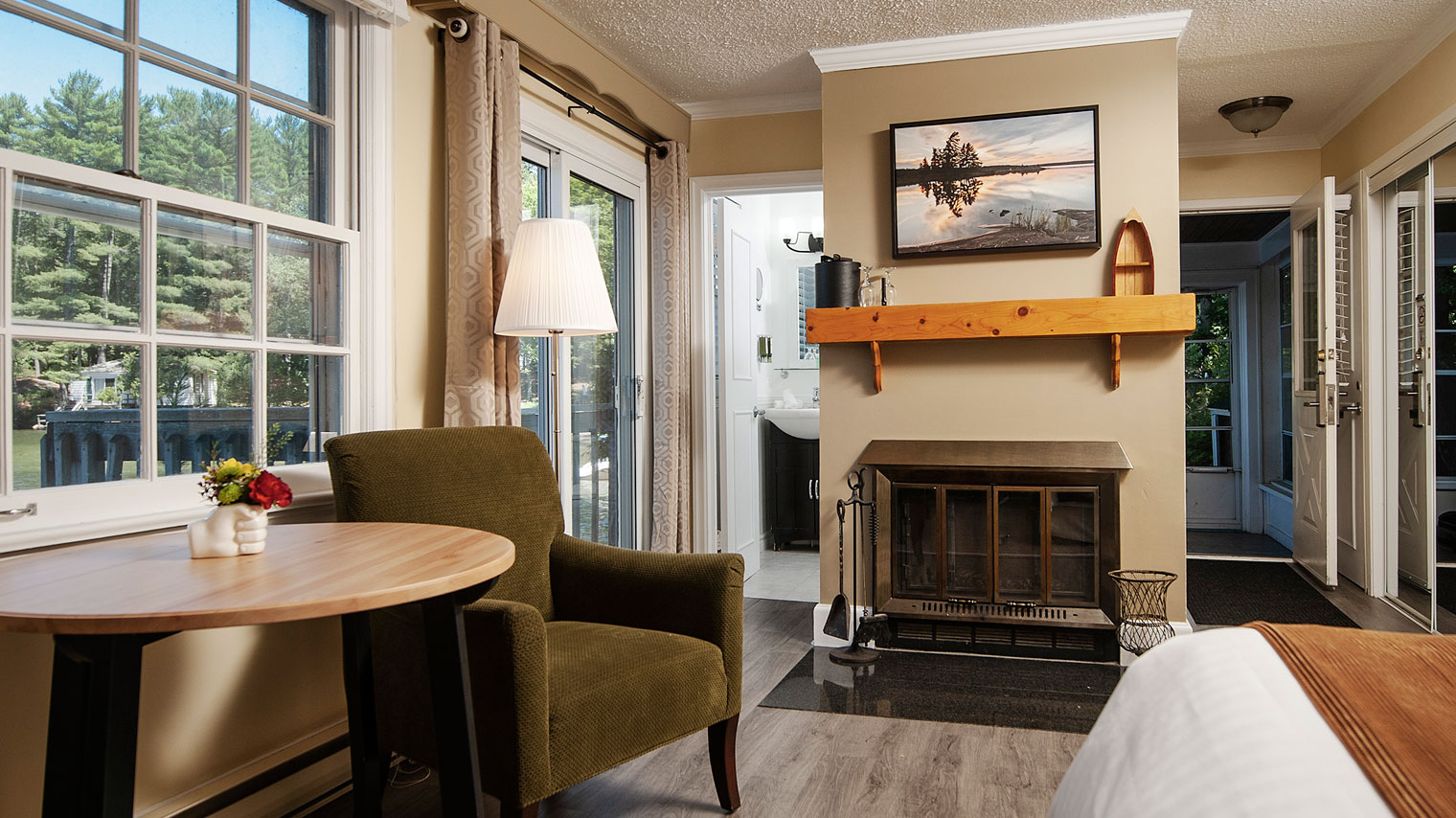 On the opposite side of the property sits Edgewood, a tiny, rustic cottage nestled in the trees. Edgewood may not be as large as the Boathouse, but it has its own unique magic just the same. Featuring a private dock tucked away on a quiet bay, King bed, and fireplace, it's easy to understand why Edgewood has developed a reputation as one of the property's most romantic spots.
Book a Culinary Escape to Sherwood Inn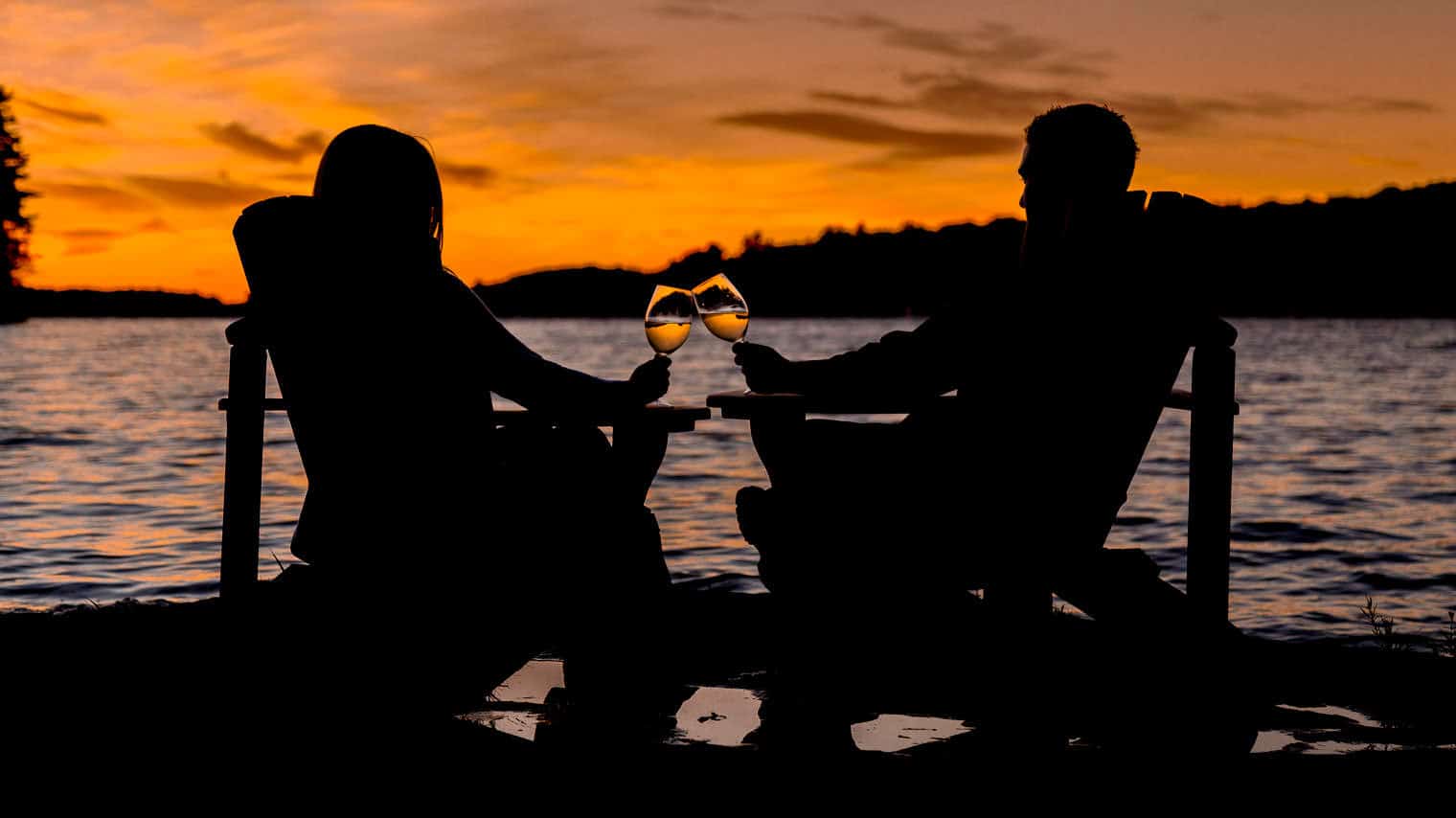 Sherwood Inn is the perfect spot for a couple's culinary escape. Open year-round, the Inn is available for short stays and large events. Corporate groups and wedding parties can even book the entire resort exclusively – meaning that the property is closed to the public to focus solely on the needs of the incoming group.
Insider tip: book their midweek Couples Dinner Package – it includes a daily gourmet breakfast and daily four-course dinner. Foodies, this is the ultimate culinary getaway.
For more information on this culinary escape, visit their website