Treat Your Employees to a Memorable Office Holiday Party
Are you in charge of planning the work / office Christmas party? Don't worry, this doesn't have to be a monumental task. Muskoka has dozens of top-notch restaurants that help make your life easy – with dedicated staff to help you plan a memorable evening for your co-workers and employees. There are even overnight packages available at local resorts so your employees can turn the festive holiday party into a mini getaway.
Check out some of these great Christmas party ideas, and start planning. These spots are popular and book up quick, so don't delay in booking!
Clear Lake Brewing Co.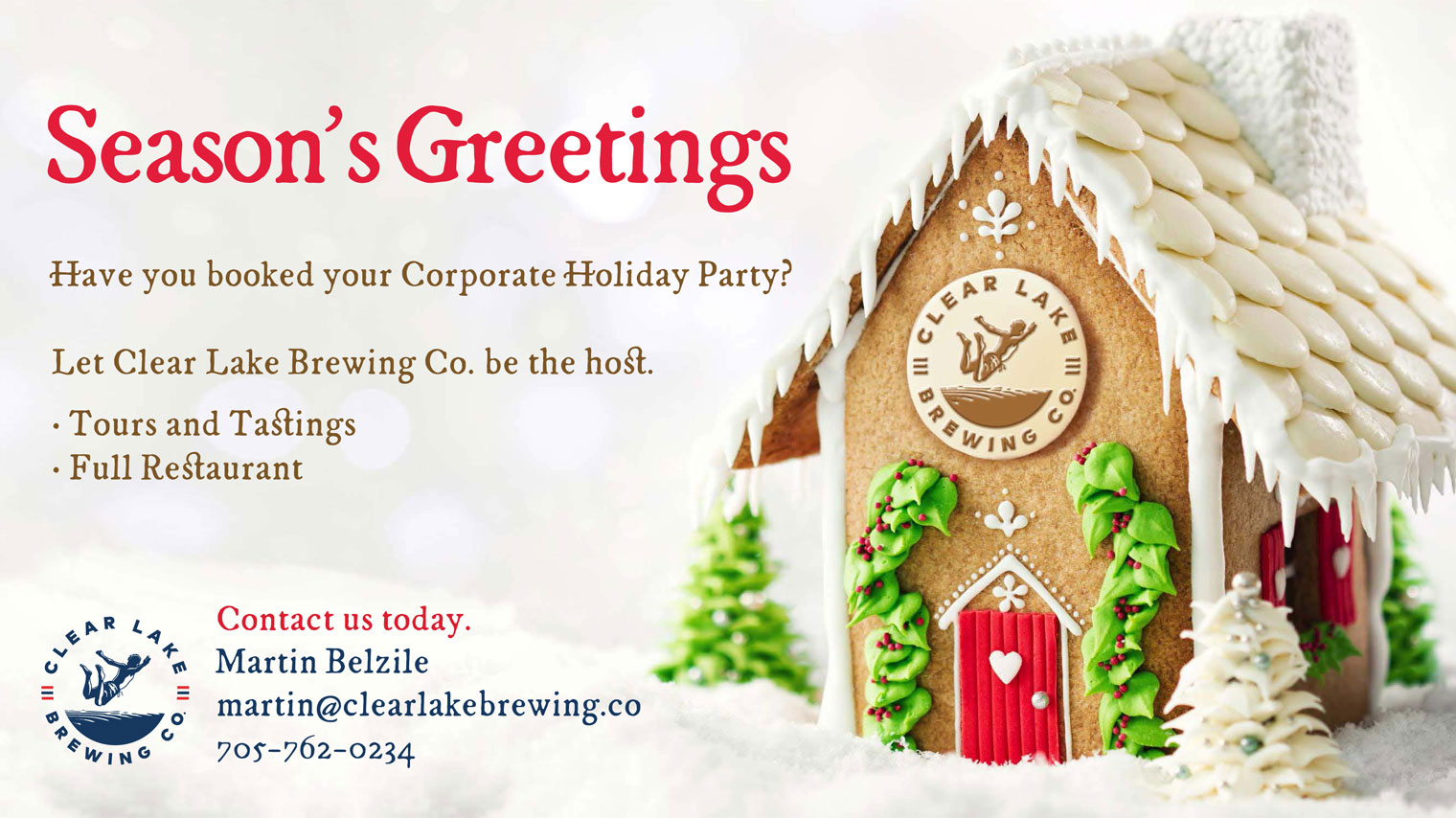 Clear Lake Brewing Co. is new to town, but already they have become a popular go-to. This new brew-pub in Muskoka Lakes Township has great beers on tap including their popular Session Ale, American IPA, Cranberry Radler, and their latest seasonal brews. Pair these fabulous pints with their delicious pub menu, tours and tastings, and even ask about their live music. Clear Lake Brewing Co. is looking to make your holiday party fresh and memorable!
For more information, email martin@clearlakebrewing.co
Sherwood Inn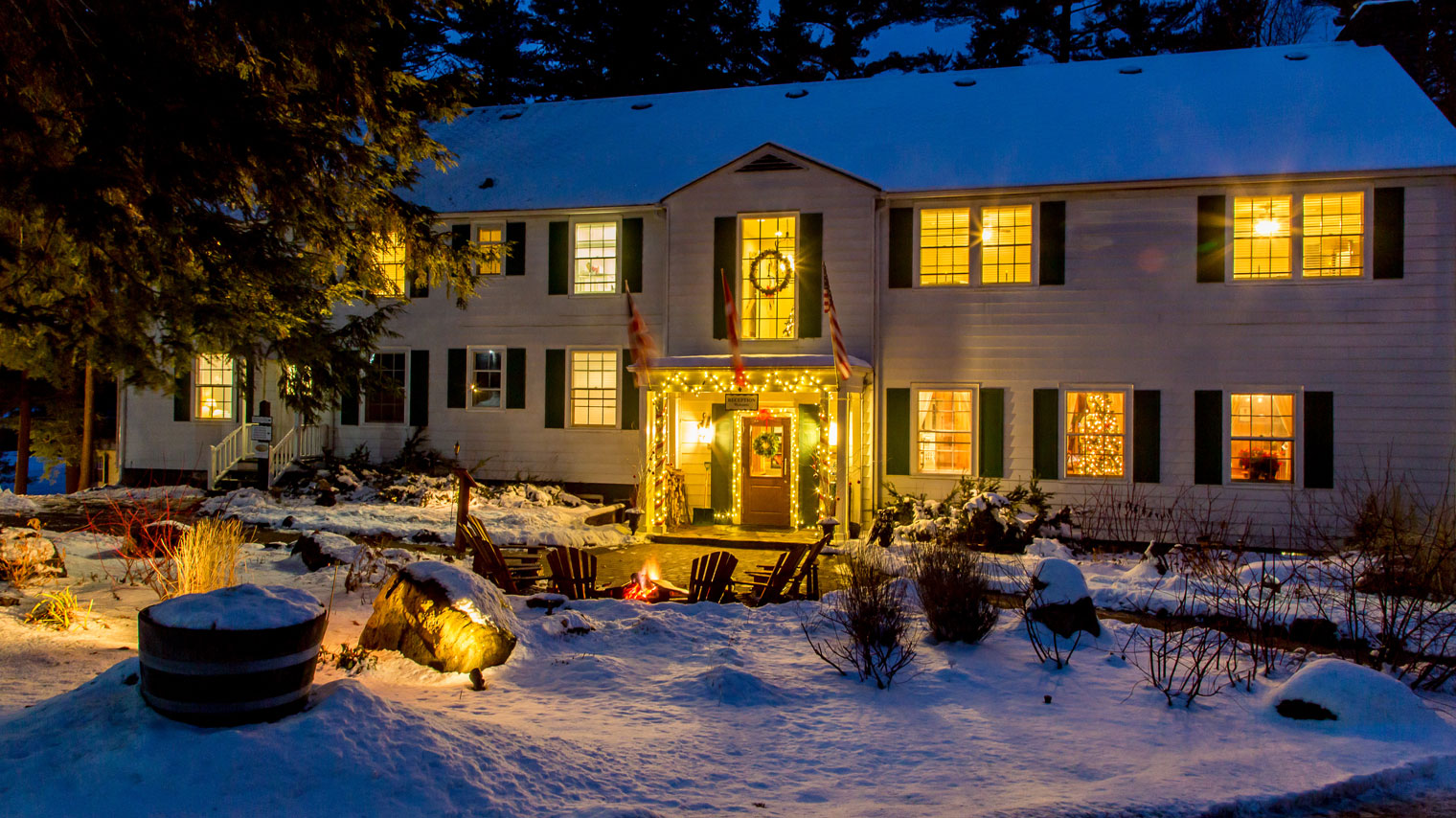 Sherwood Inn is hosting a Party in a Party on Saturday, December 9. This is perfect for smaller offices that want to get into the festive spirit. Treat your employees to a festive buffet dinner followed by a DJ Dance party. If this date doesn't work for you, Sherwood Inn can work with you to create a memorable holiday party for groups of any size. Smaller groups will love their intimate Wine Cellar private dining room.
For more information, visit their website
Deerhurst Resort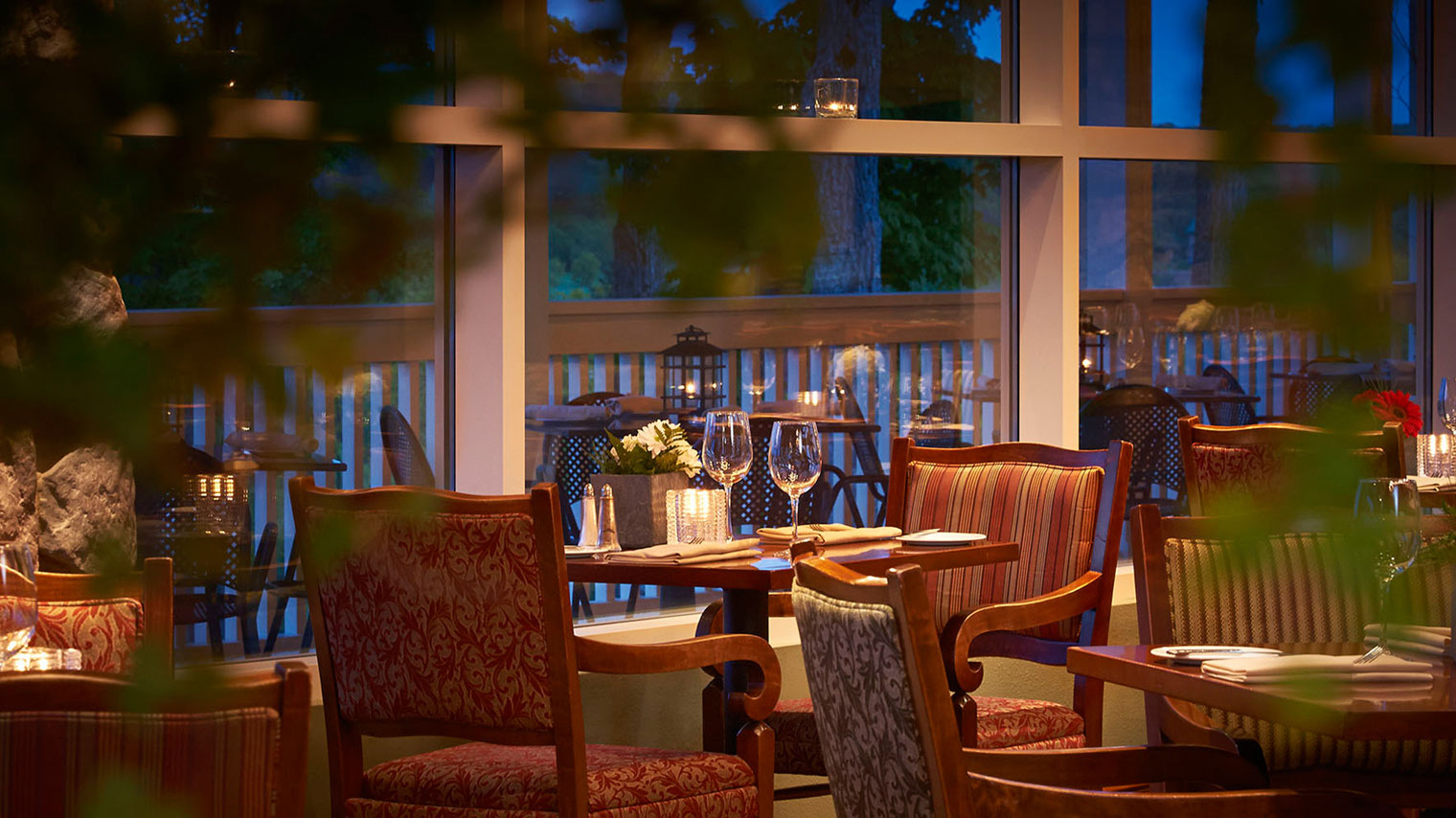 Deerhurst has created a rocking Christmas party tradition that includes dinner, live concert and a DJ dance party. This year's concerts include Hotel California, Sloan and The Jim Cuddy Band. If the concert dates don't work for your team, their catering specialists can customize a private celebration for any size function, from elegant galas to casual luncheons.
For more information, visit their website
Hidden Valley Resort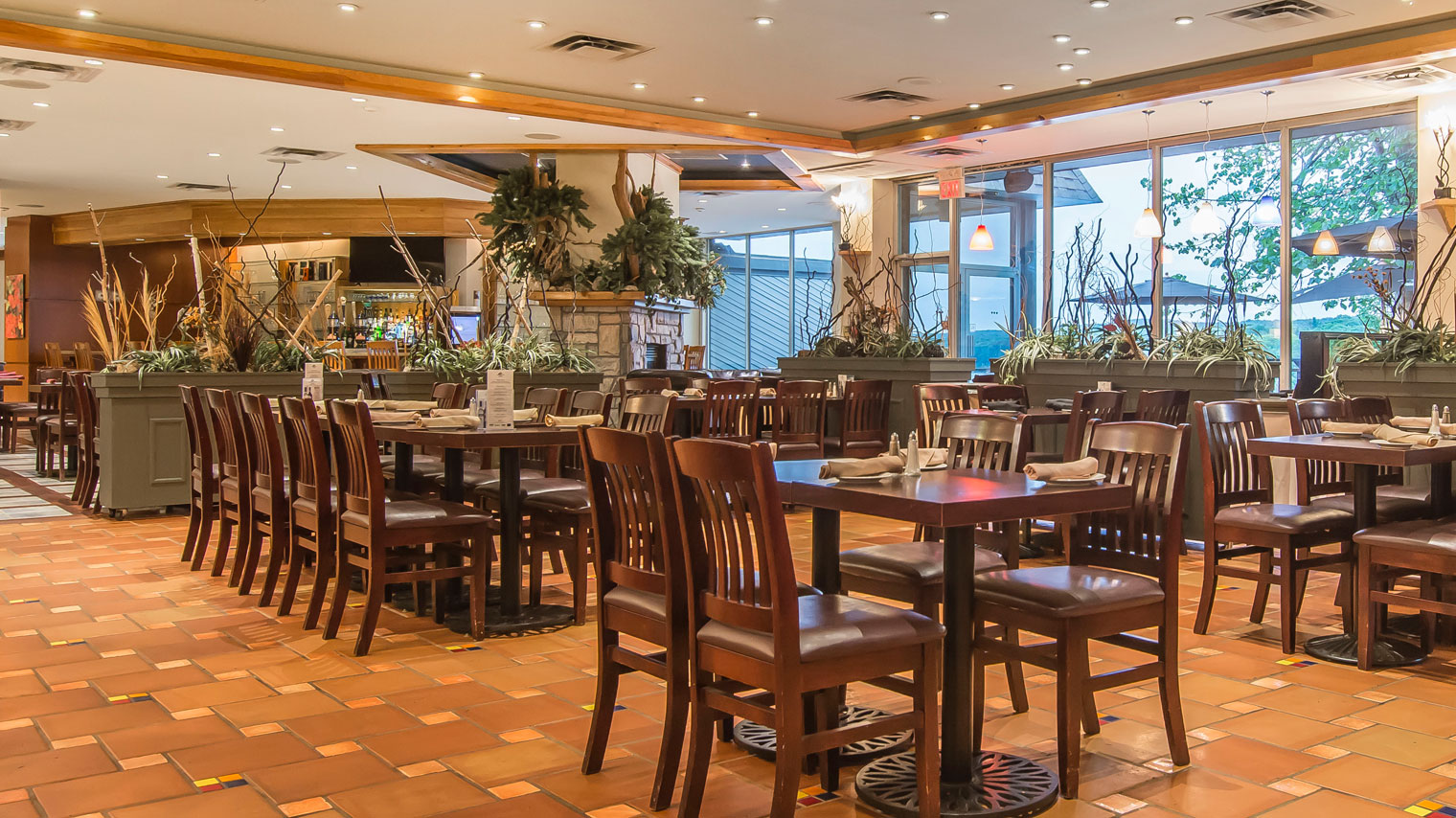 Starting November 15th, Hidden Valley is offering a holiday party menu for groups of 10 or more, with a 10% discount on parties hosted in Birches Restaurant from Monday – Thursday. For a more festive celebration, join HVR for their Party within a Party, Friday, December 1. Includes a festive dinner buffet and DJ entertainment.
For more information, visit their website
JW Marriott The Rosseau Muskoka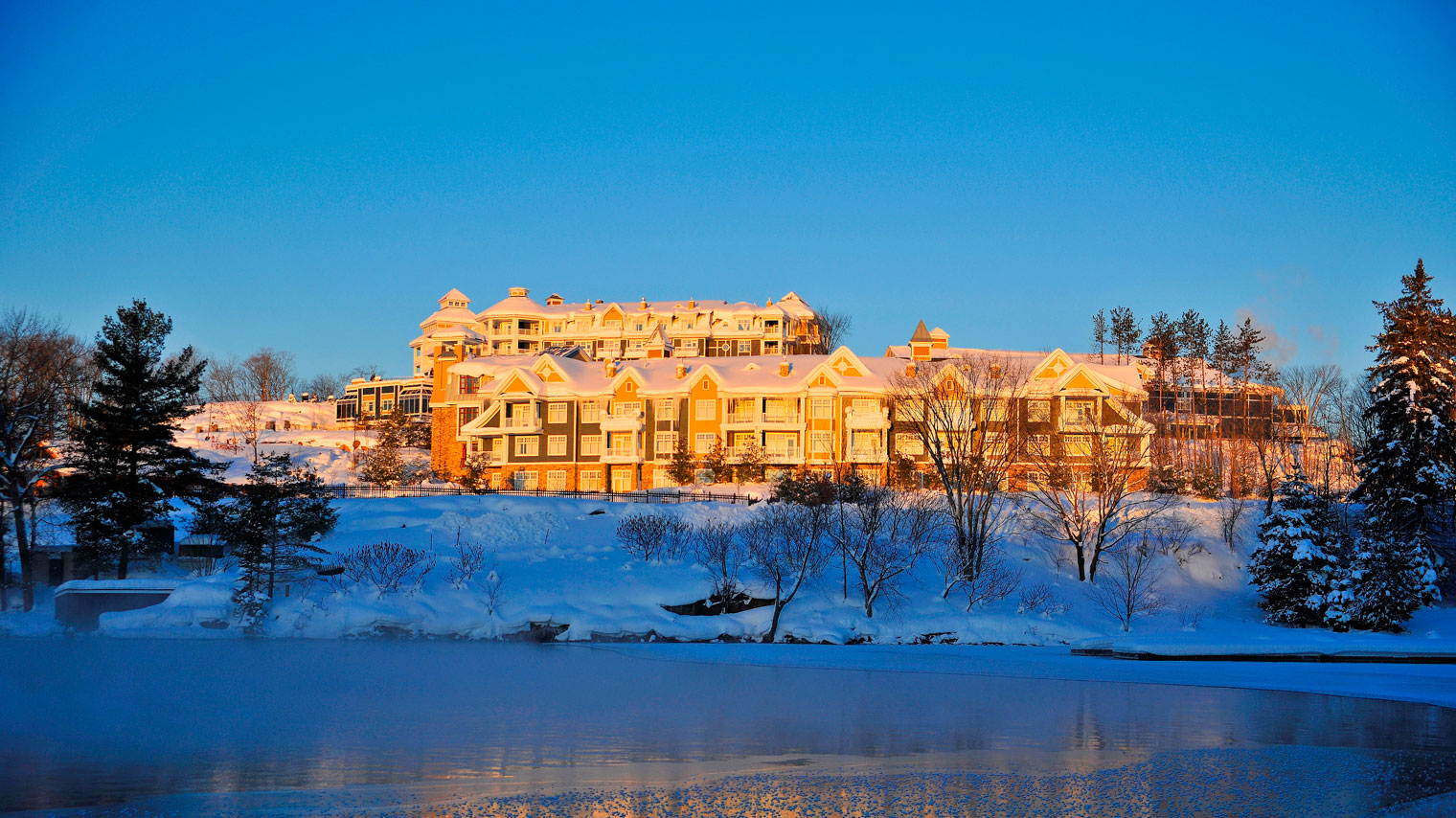 The holiday season sparkles brighter at JW Marriott The Rosseau Muskoka. If you think you've waited too long to book your holiday party this year, think again! Consider mid-week, luncheon or January! Plus, some weekend evenings are still available for the luxurious event you envision at JW Marriott.  Make it a mini-getaway for your team, complete with spa, swimming in the indoor-outdoor pool and lounging by the stone fireplace in your suite.  Call 705-765-1900 and ask for Sales.
For more information, visit their website
Trillium Resort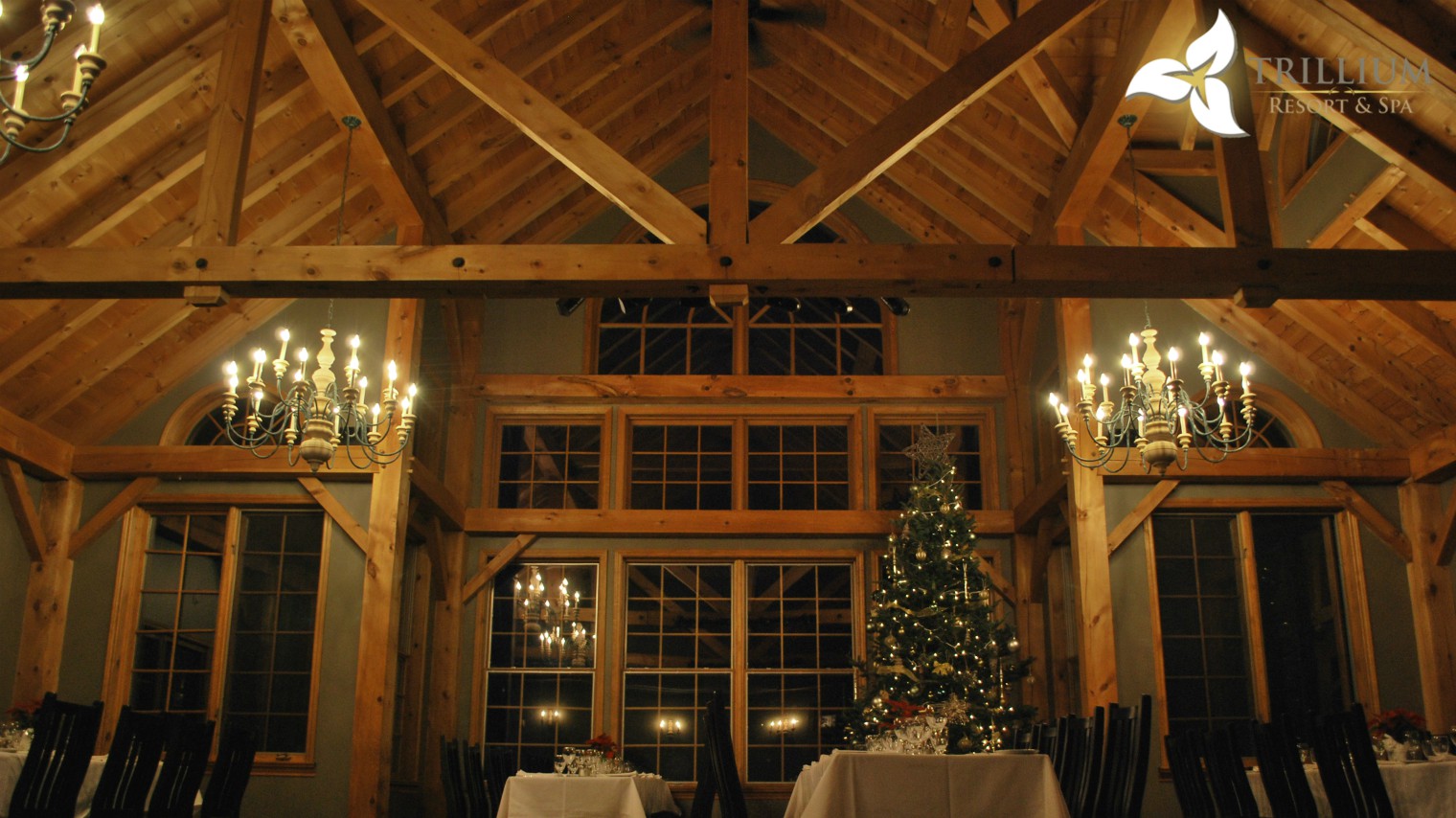 Looking for an ideal Christmas party venue? Trillium Resort & Spa offers a unique holiday dining experience with exclusive use of their Post & Beam Dining Room for luncheons and dinners for groups of 30 to 130. Trillium Resort offers a select Christmas menu with buffet or plated options, genuine Muskoka-style onsite accommodations, and great accommodation rates discounted especially for Christmas parties. Ask about local DJs and live music options for a truly festive holiday party!
For more information, visit their website