Consistently Named one of Canada's Top Vacation Spots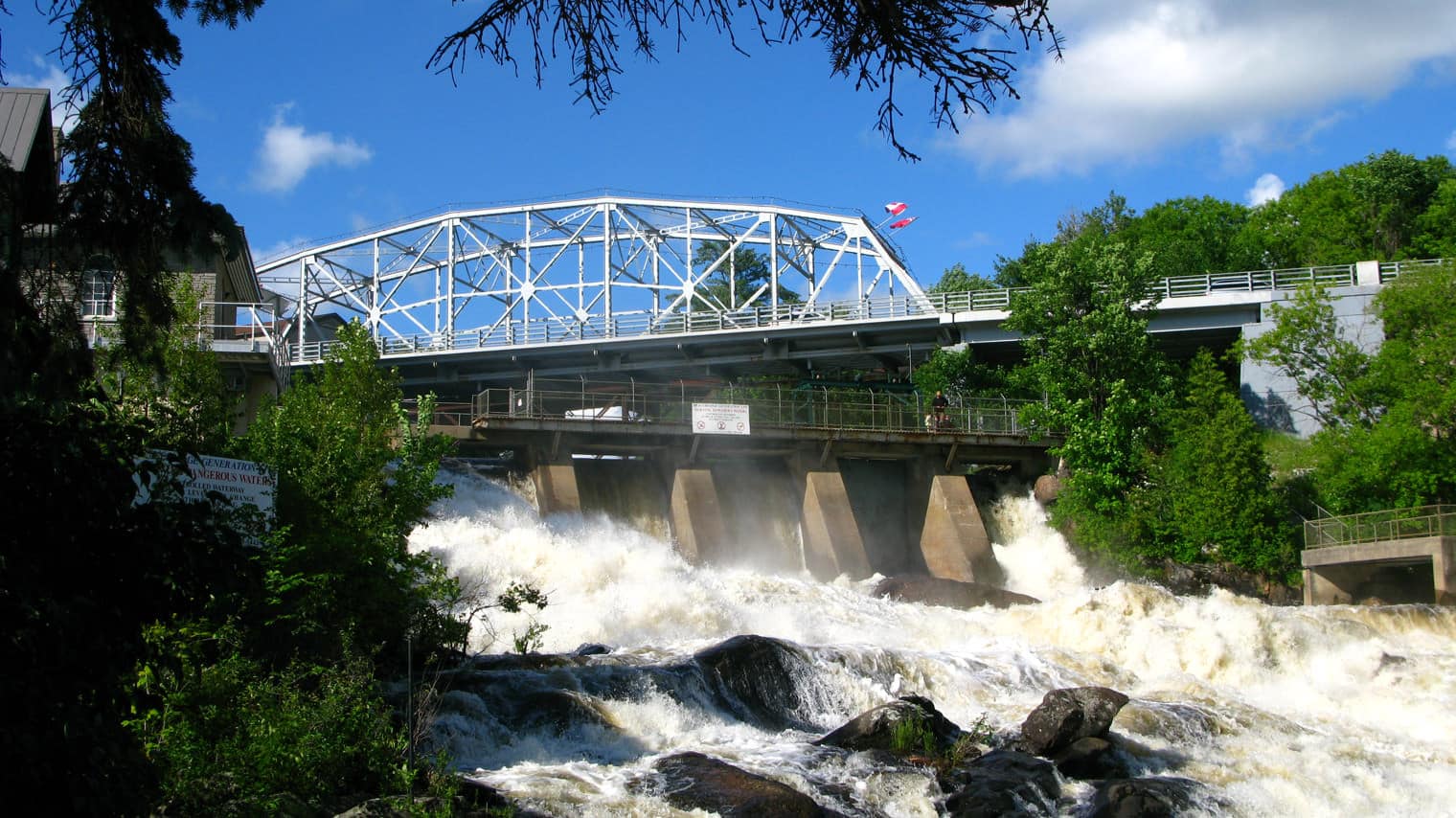 Muskoka, Ontario, Canada – two hours north of Toronto has been named one of the best places to visit in Canada time and time again. Our quaint and charming region affectionately known as Canada's cottage country has received some tremendous recognition over the years as one of Canada's top vacation spots, and one of the top vacation spots in the world!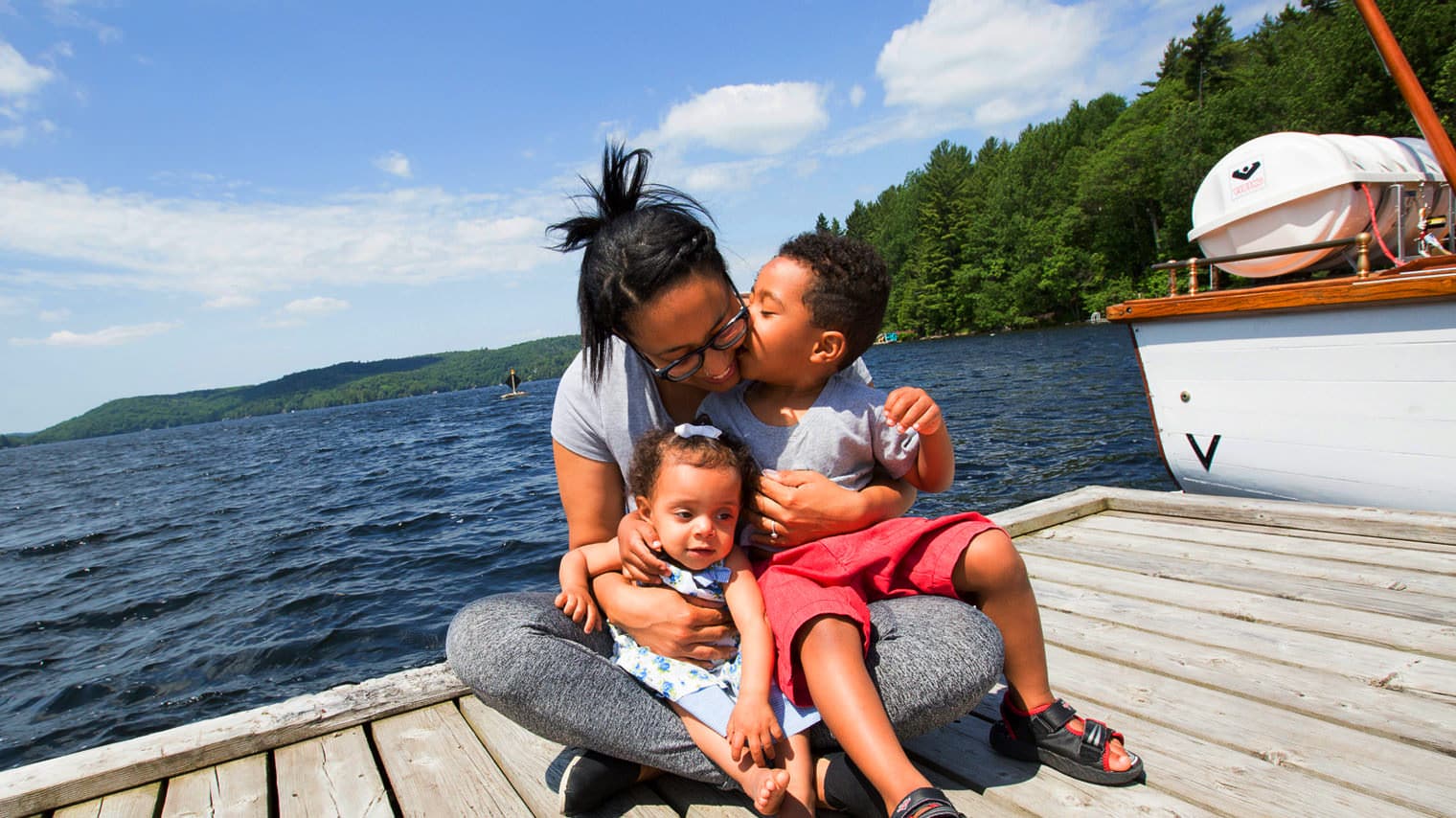 During the summertime, Muskoka plays hosts to memorable family vacations at one of our many resorts, cottage resorts, hotels, motels or inns. Families flock to one of our picturesque lakeside locations to celebrate summer on the water, with swimming, boating, fishing, water skiing, sandcastles and water trampolines almost always on the agenda! Many times, Muskoka is the place where a child learns how to swim, eats their first s'more, catches their first fish at the end of the dock, or gets up on water skis for their first time! These are the family vacation memories that last a lifetime.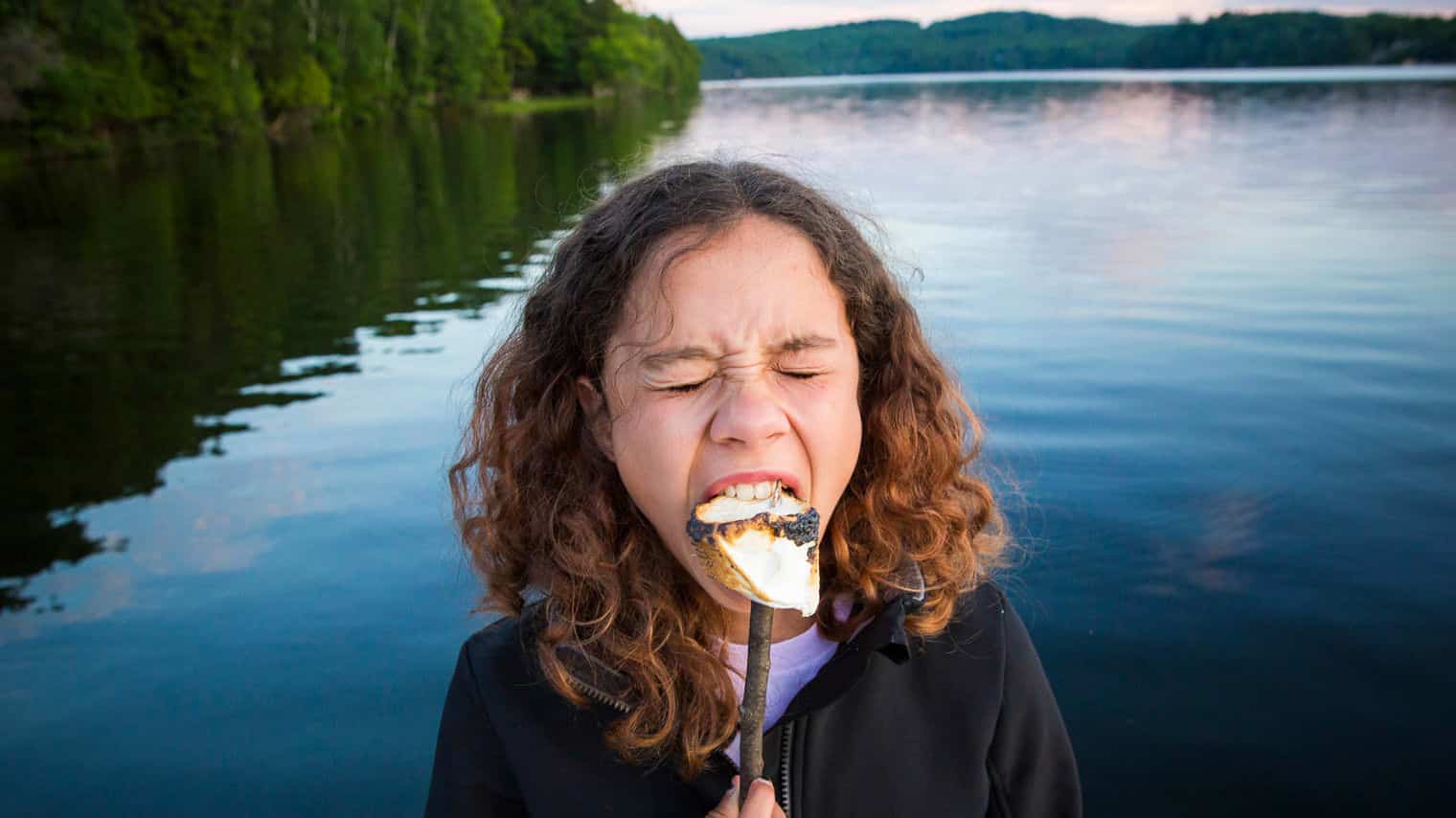 Santa's Village is a great spot for families, where kids and parents can 'be an elf for a day'. Santa's Village resides on the shores of the Muskoka River on the 45th Parallel and is the summer home of Jolly ol' Saint Nick. Fun for the whole family, Santa's Village will put a permanent smile on your kid's face! Stop in to visit Santa to let him know what you want for Christmas, and to get a great family photo for the mantle.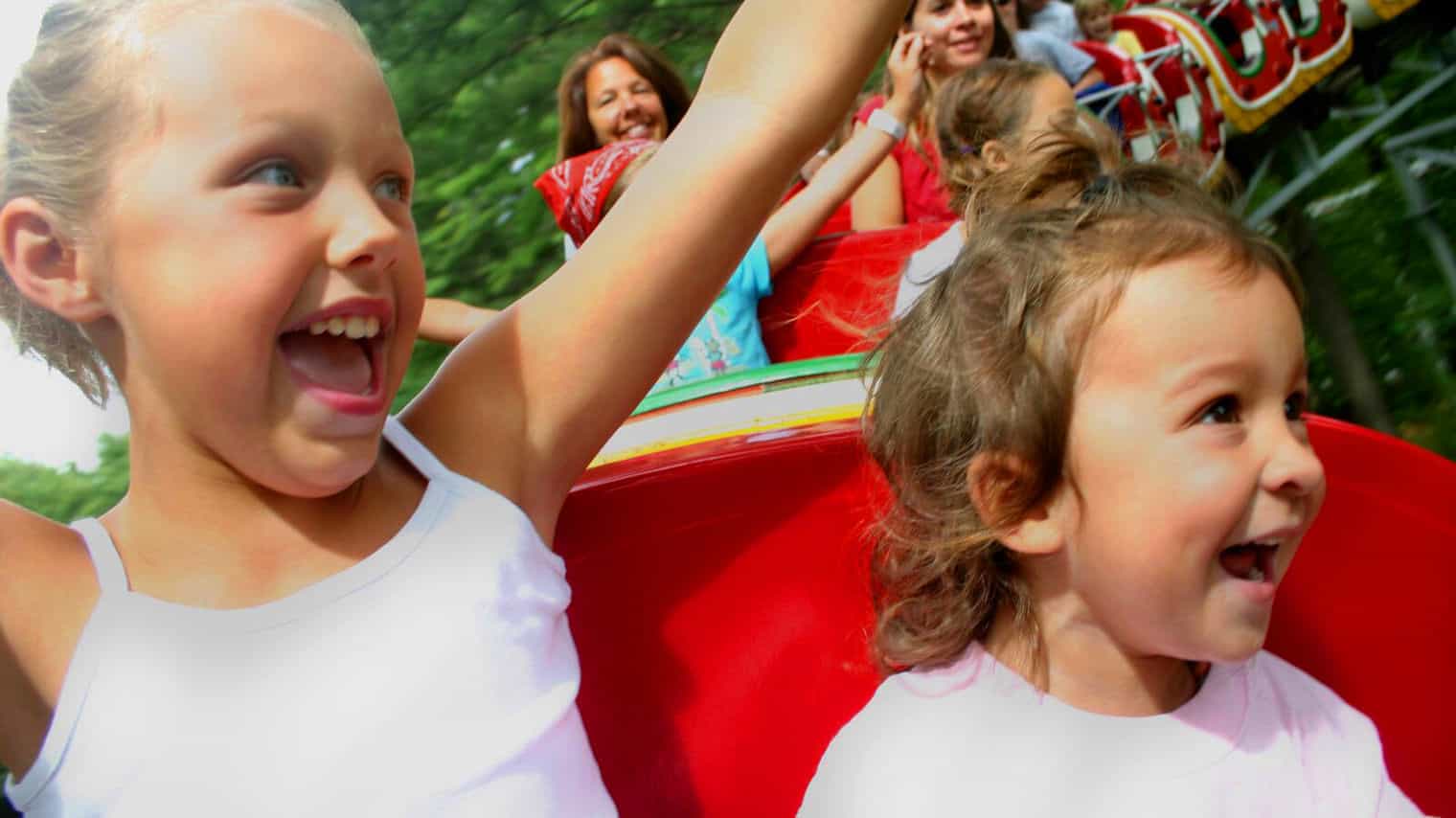 Aside from family travel, Muskoka is one of the most romantic places to visit in Canada. Couples love waking up lakeside to the sound of loons, where they can sip on their morning coffee while overlooking the crystal clear waters that Muskoka is famous for. There are so many activities that you and your partner can get up to throughout your stay, making your romantic getaway both relaxing and adventurous.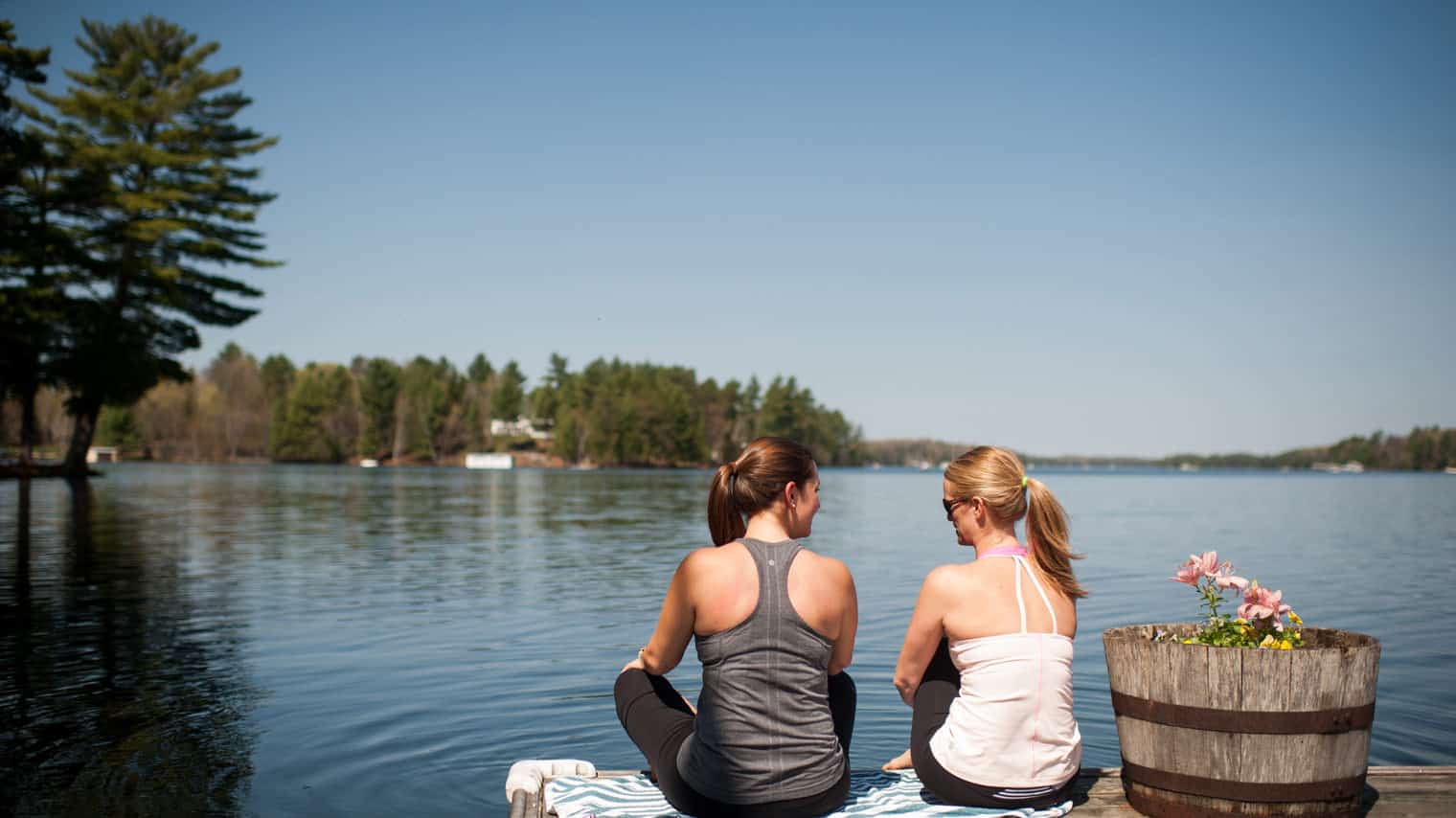 For those who love to dive into the past, Muskoka features ten museums showcasing the fascinating heritage of the surrounding area. The Muskoka Steamships and Discovery Centre offers a glimpse into the storied past on the lakes and long history of wooden boat building. The Muskoka Heritage Place is another captivating journey through time. Be sure to take the world's smallest commercial railroad the Portage Flyer, down the 1 1/8 mile track to catch a beautiful view of Fairy Lake.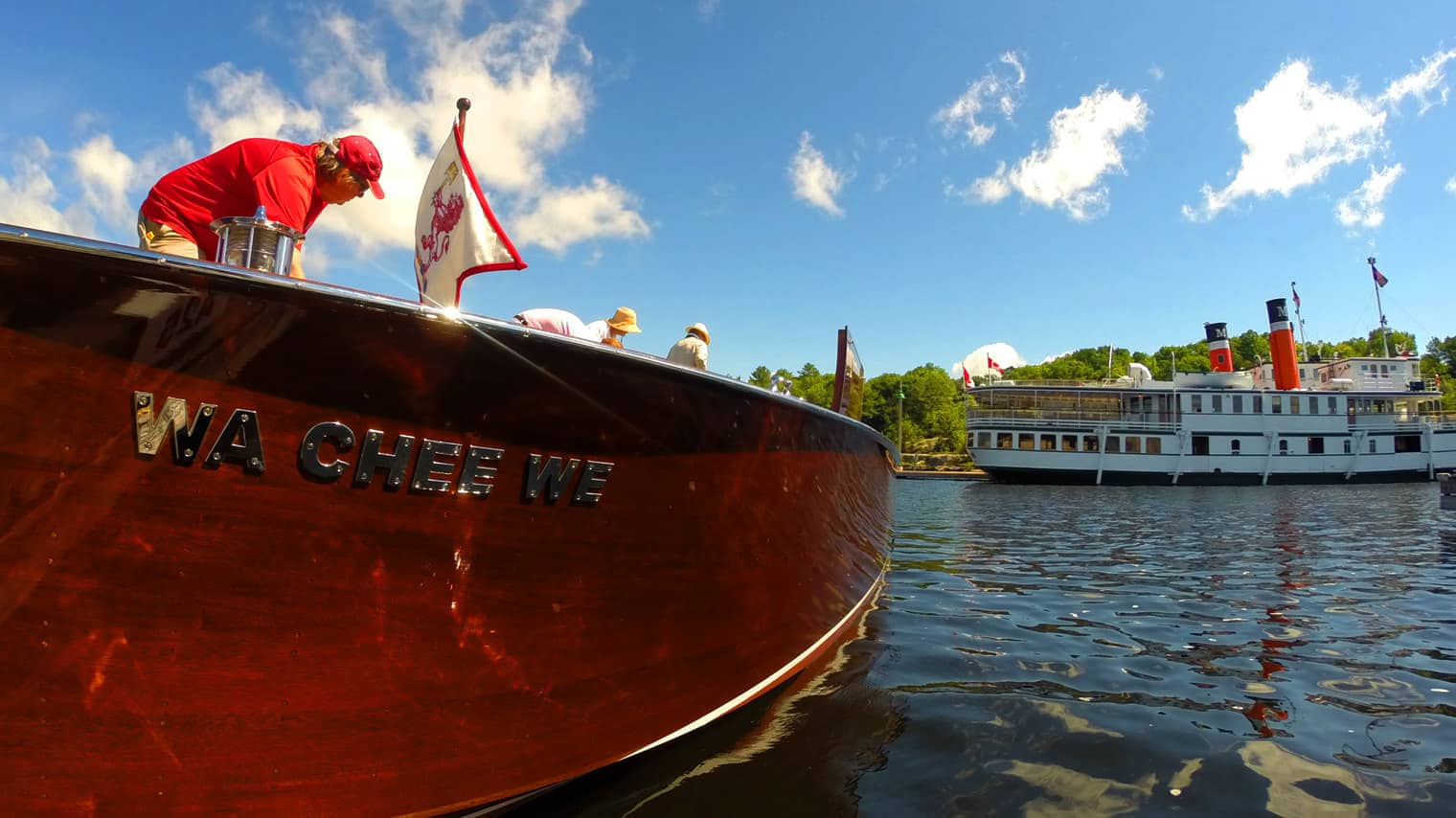 Muskoka's spectacular nature creates ample opportunities to explore the great outdoors. Paddling through calm water in a canoe or kayak is one of the most popular outdoor activities to experience. Many outfitters are right on the water and rent canoes and kayaks with easy to traverse routes for you to follow.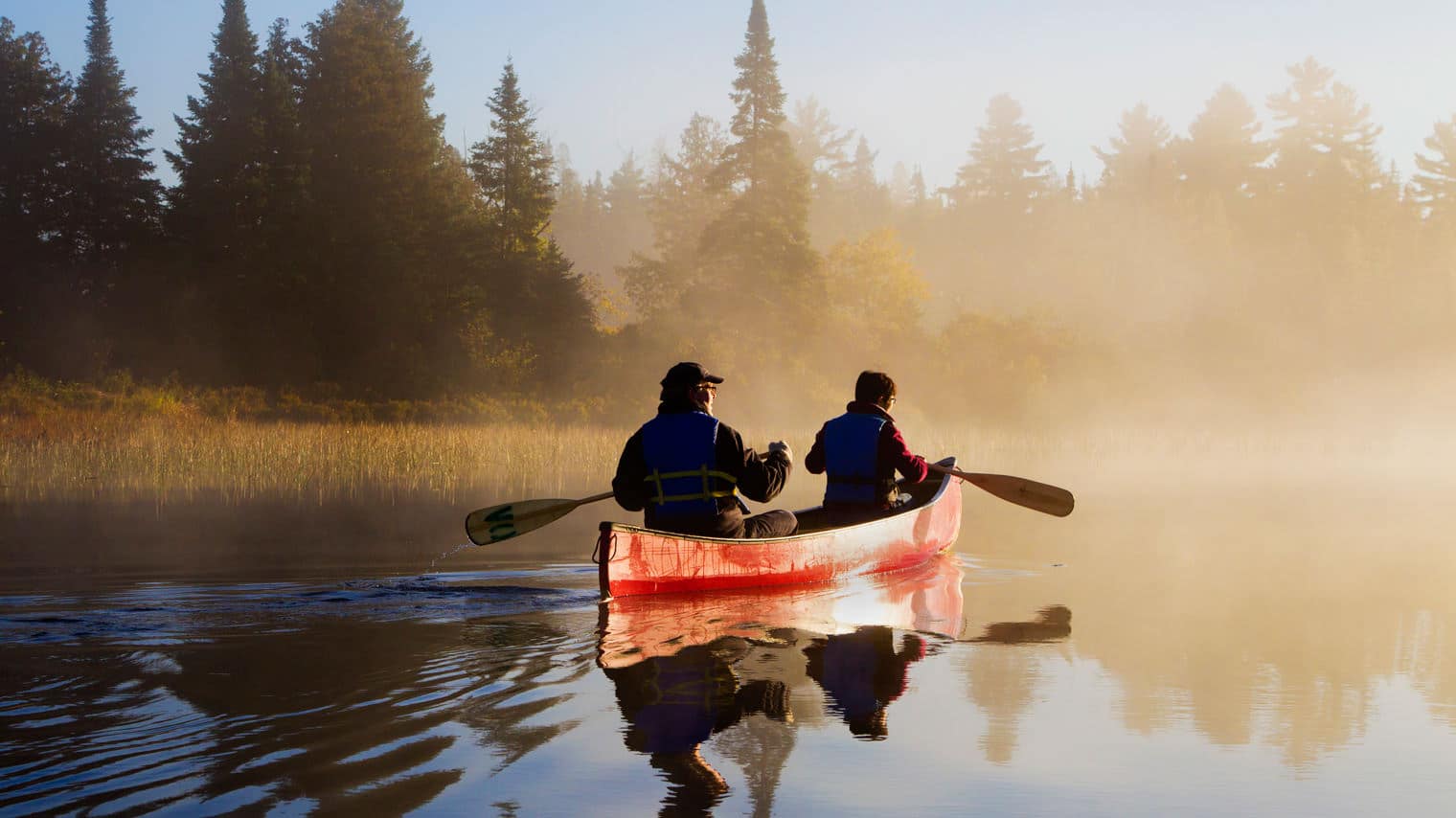 On land, there are dozens of trails for you to explore, with one of the most popular being the Huckleberry Rock Lookout Trail. These rocks are some of the oldest in the world (well over a billion years old), and the 2.5km hike leads to one of the most magnificent views in all of Muskoka. Georgian Bay Island National Park is another great place to explore. Nestled in the famous 30,000 islands (the world's largest freshwater archipelago), Muskoka's only national park features a dozen different hiking trails, bike rentals, and countless photo opportunities. The rugged Canadian Shield landscape, rich mosaic of forest, and the iconic wind swept pines provide an awe-inspiring backdrop. The island is boat access only, and you can catch the DayTripper out of Honey Harbour for the scenic 15-minute boat ride to the island.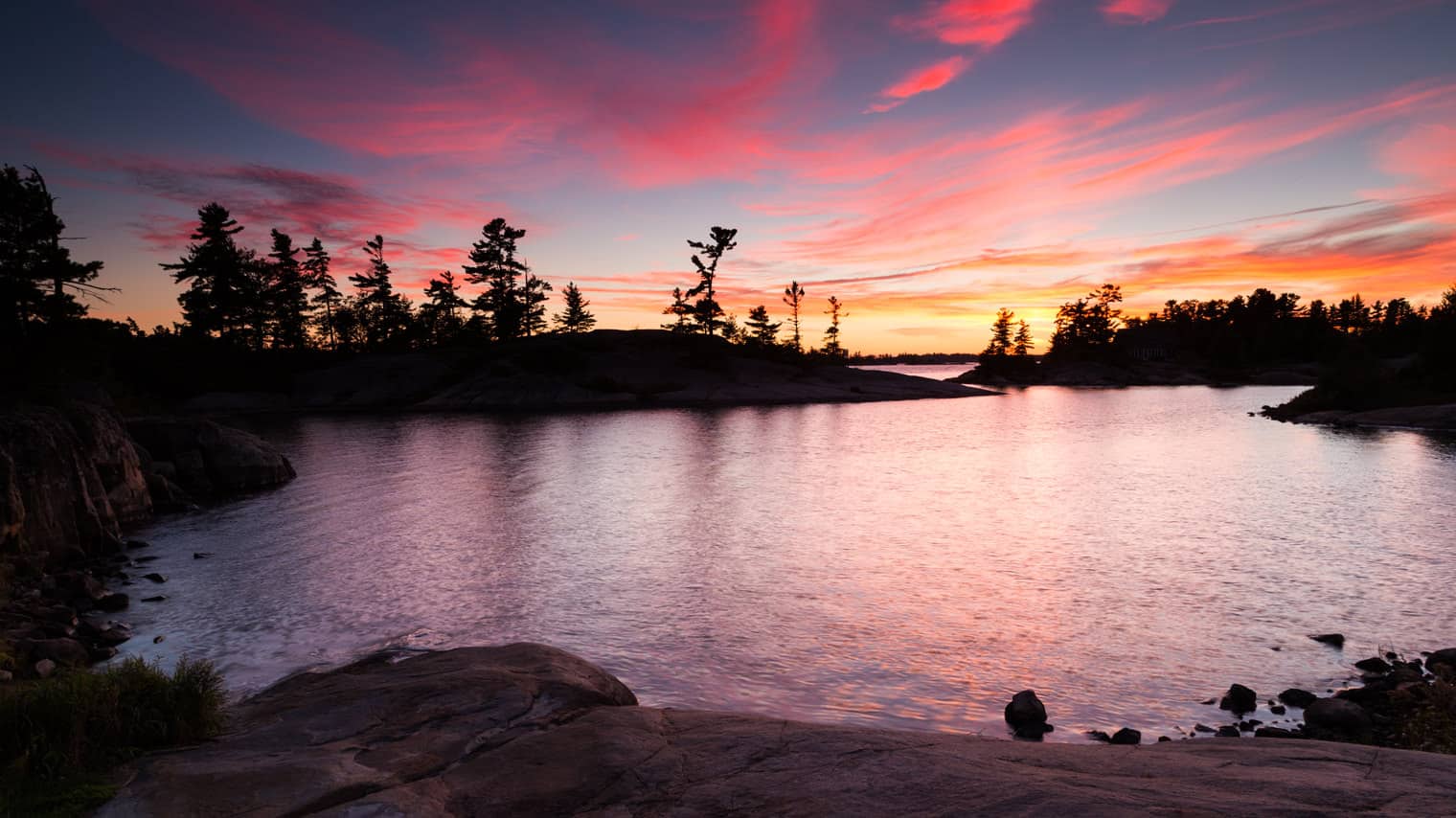 There is so much to discover! Our burgeoning craft brewery scene is always an afternoon well spent, while the Bog to Bottle Tour at Muskoka Lakes Farm & Winery is a Canadian Signature Experience. Lunch and dinner boat cruises are another opportunity to see Muskoka at its finest, traversing the beautiful waterways that the region is famous for.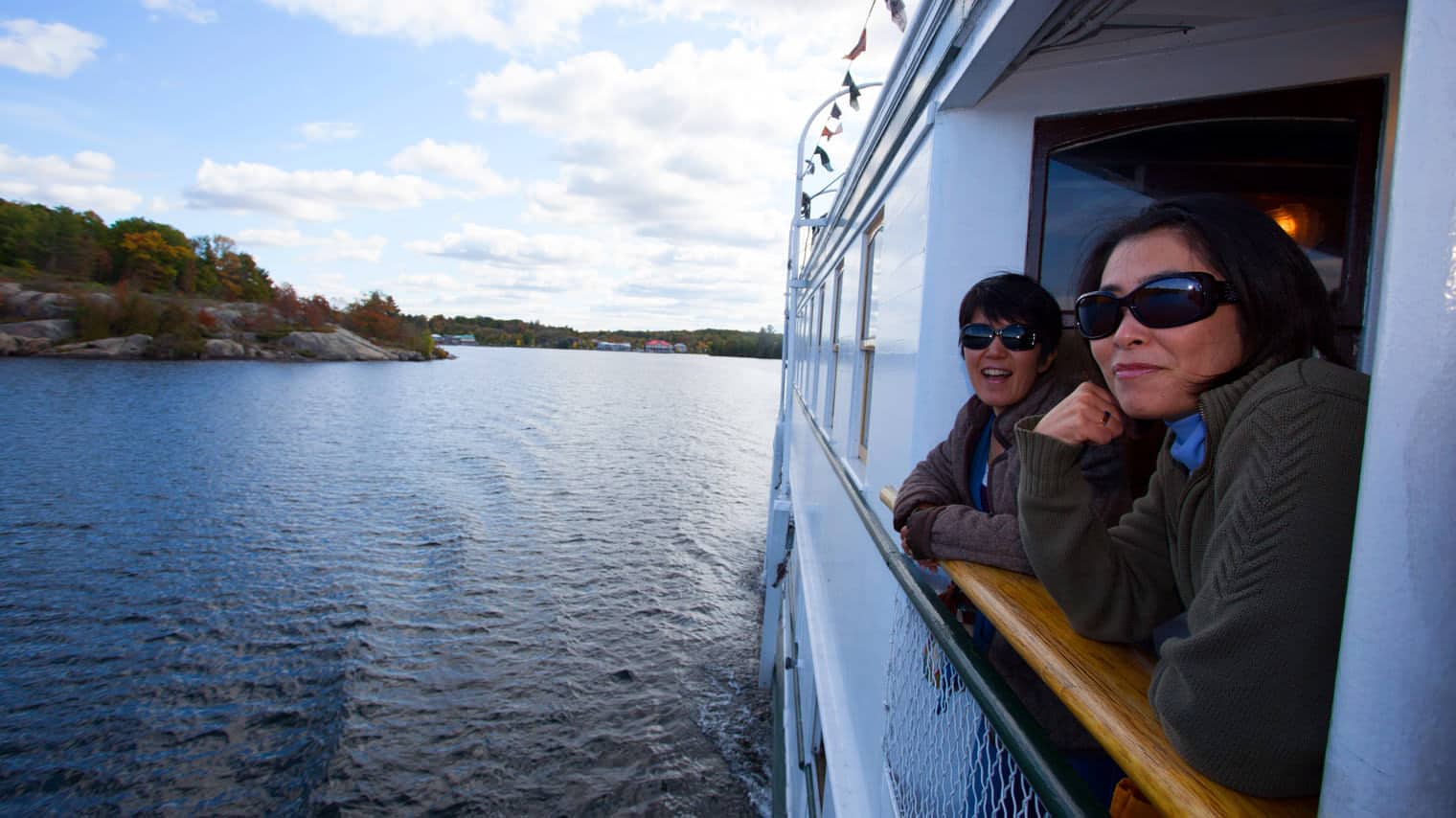 A large part of Muskoka's charm is the unexpected excitement you are certain to find. While renowned for our stunning nature and Canadian Shield rock, Muskoka also rocks in a figurative sense with live concerts and top performers taking the stage thoughout the year. Peter's Players, The Kee to Bala and the Huntsville Festival of the Arts are all great finds for entertainment, and have featured popular artists like Colin James, Bruce Cockburn, The Sheepdogs and Jim Cuddy.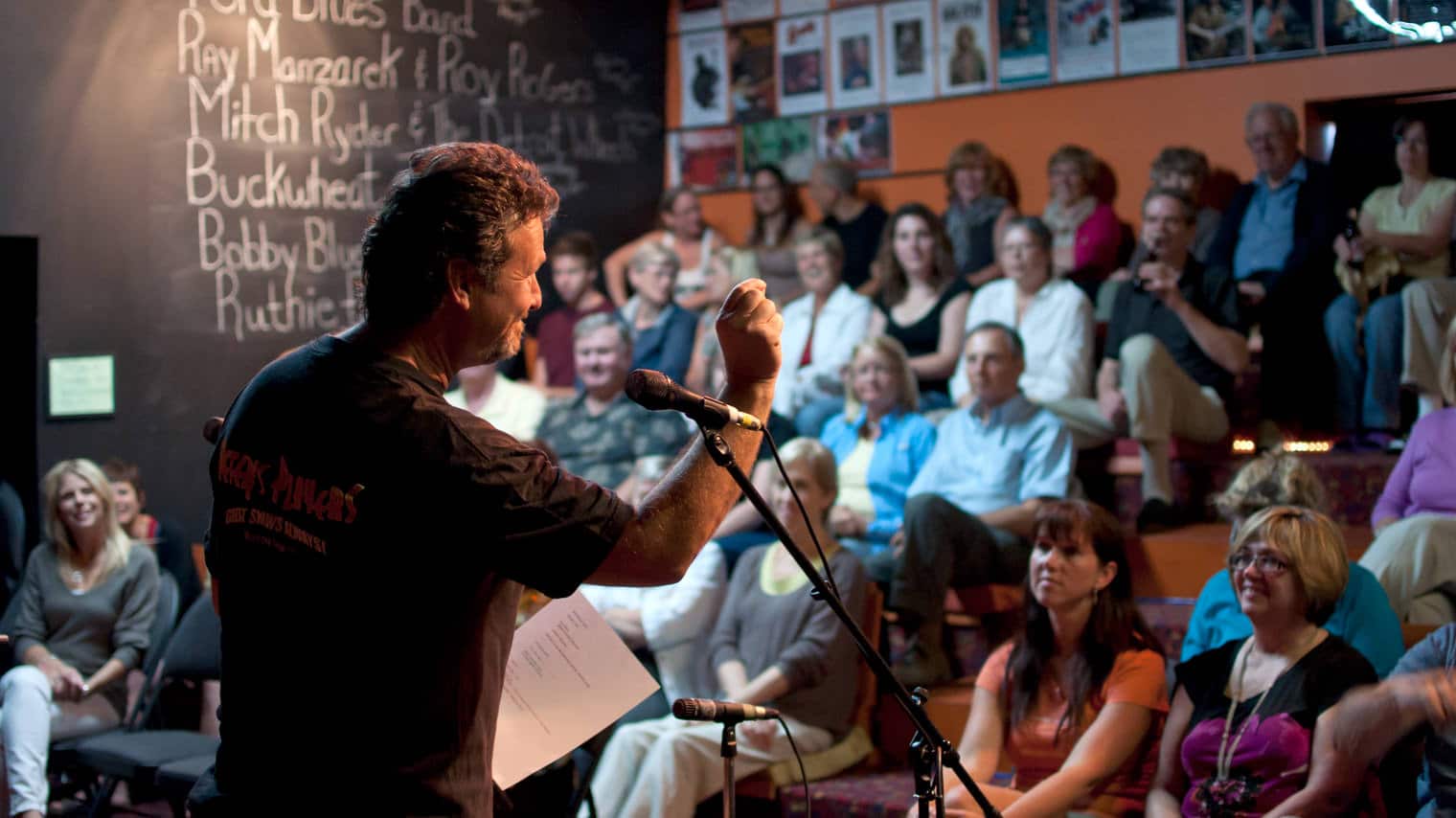 Away from the bright lights, the area's tremendous beauty is the muse for many talented artists to hone their craft, from exquisite paintings to one-of-a-kind pottery pieces. Visitors are encouraged to venture out and meet the artists in their studio for their own personal art gallery tour; you might even catch them creating a masterpiece. The Muskoka Autumn Studio Tour is one of the year's gallery tour highlights, where the fall colours create an equally stunning canvas as you drive from studio to studio to see first-hand how Muskoka's beauty inspires.
Major art festivals throughout the summer are a great way to see pieces of work from Muskoka's top artisans. The Muskoka Arts & Crafts Summer Show, the Baysville Arts & Crafts Festival, and the Dockside Festival of the Arts all take place during the summer months, and allow visitors to immerse themselves into Muskoka's arts community.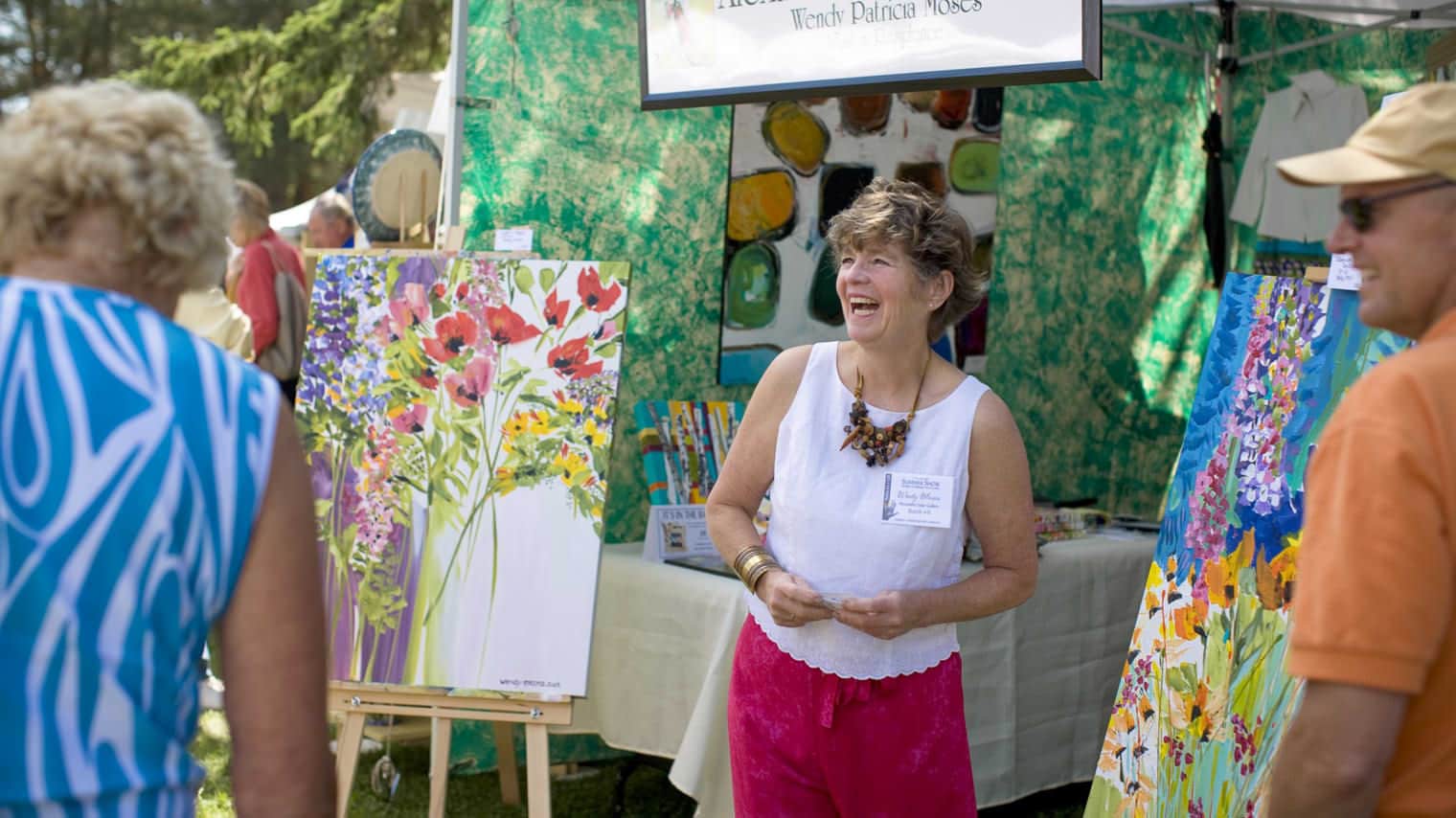 If you want to hit the links, our picturesque region is widely considered to be Canada's top golf destination, featuring dozens of hidden gem courses, and eight of the top 100 golf courses in Canada (ScoreGolf Top 100), a record unmatched by any other Canadian golf destination. What separates Muskoka's golf courses from the rest of the world is how designers worked with Muskoka's rugged Canadian Shield terrain, thick forest and unheralded beauty to create a design that is truly unique to the area. Many resorts in the area offer stay and play packages that include golf and accommodation.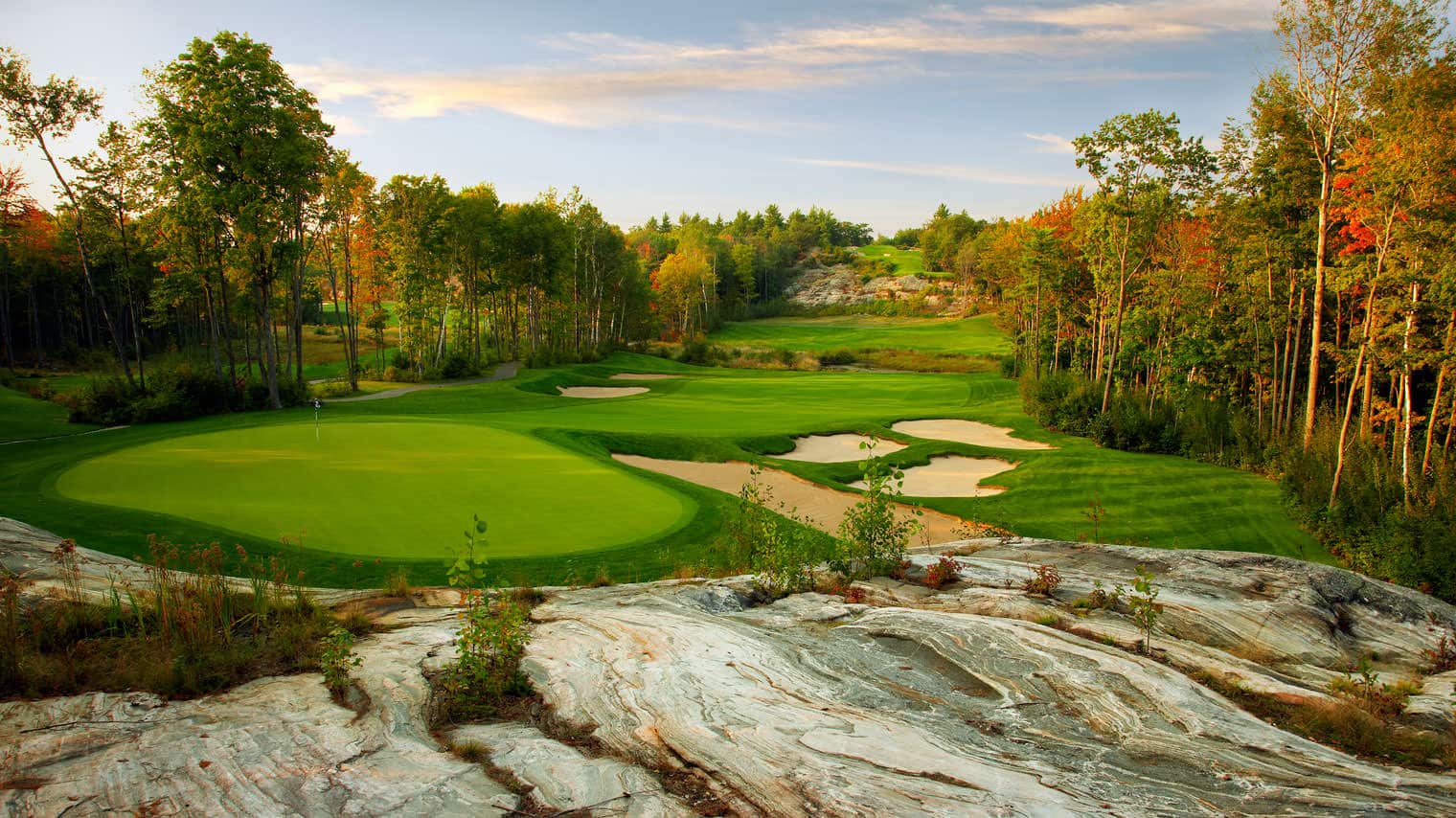 Whether you are seeking rest and relaxation, an adventurous getaway, or are hoping to make family memories, Muskoka is the best choice for a trip in Canada. With its unparelleled beauty, accommodations that suit all budgets, rich heritage and culture, and home to some of Canada's best attractions, Muskoka should be #1 on your vacation destination bucket list.
Start Planning: