It's simply a Muskoka must-do!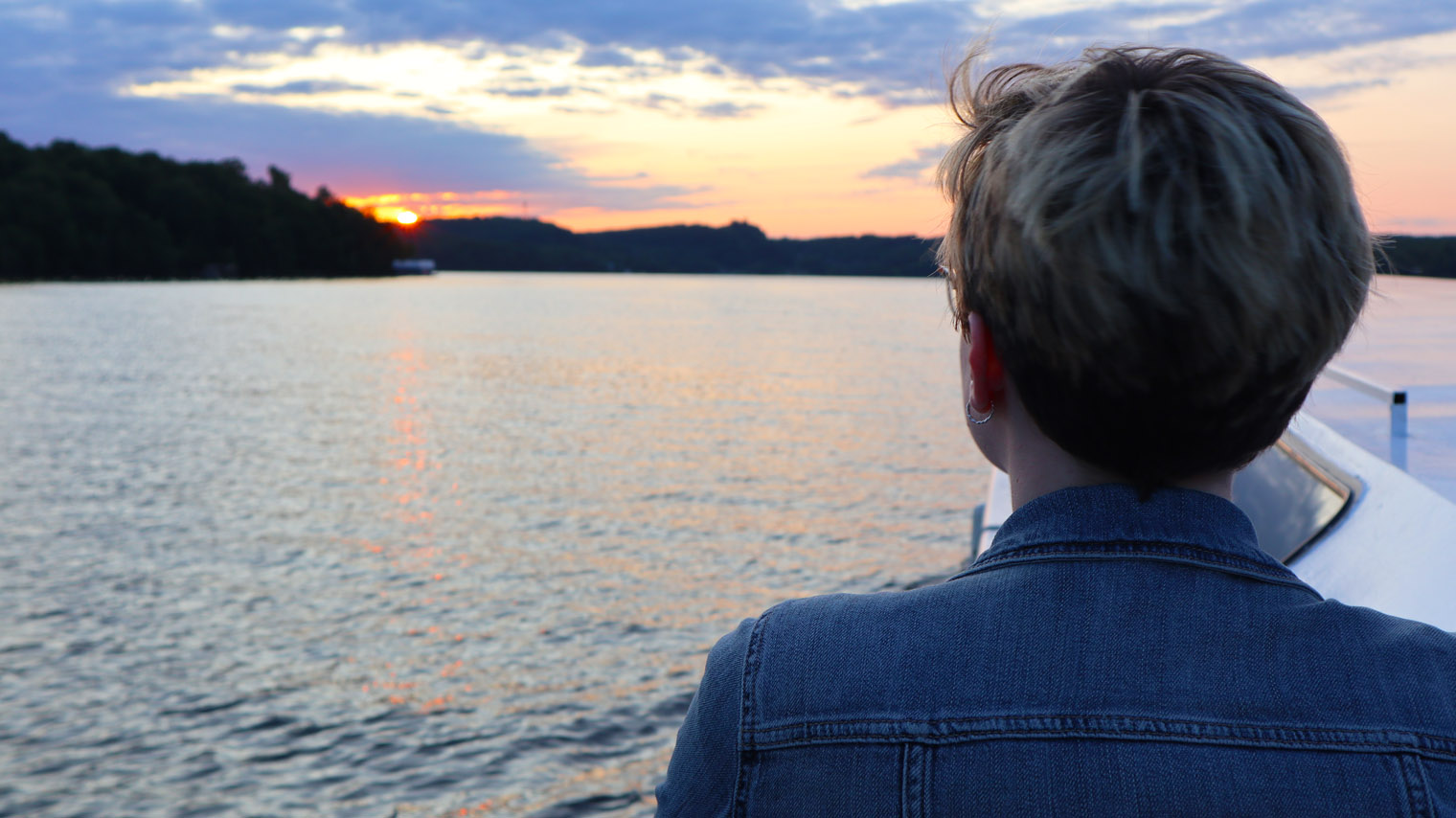 Everyone knows that cruising is a quintessential Muskoka experience.
To help you partake in this proud tradition, here are 7 sensational cruises that will give you those good vibes on the Muskoka tides.
Lady Muskoka
Bracebridge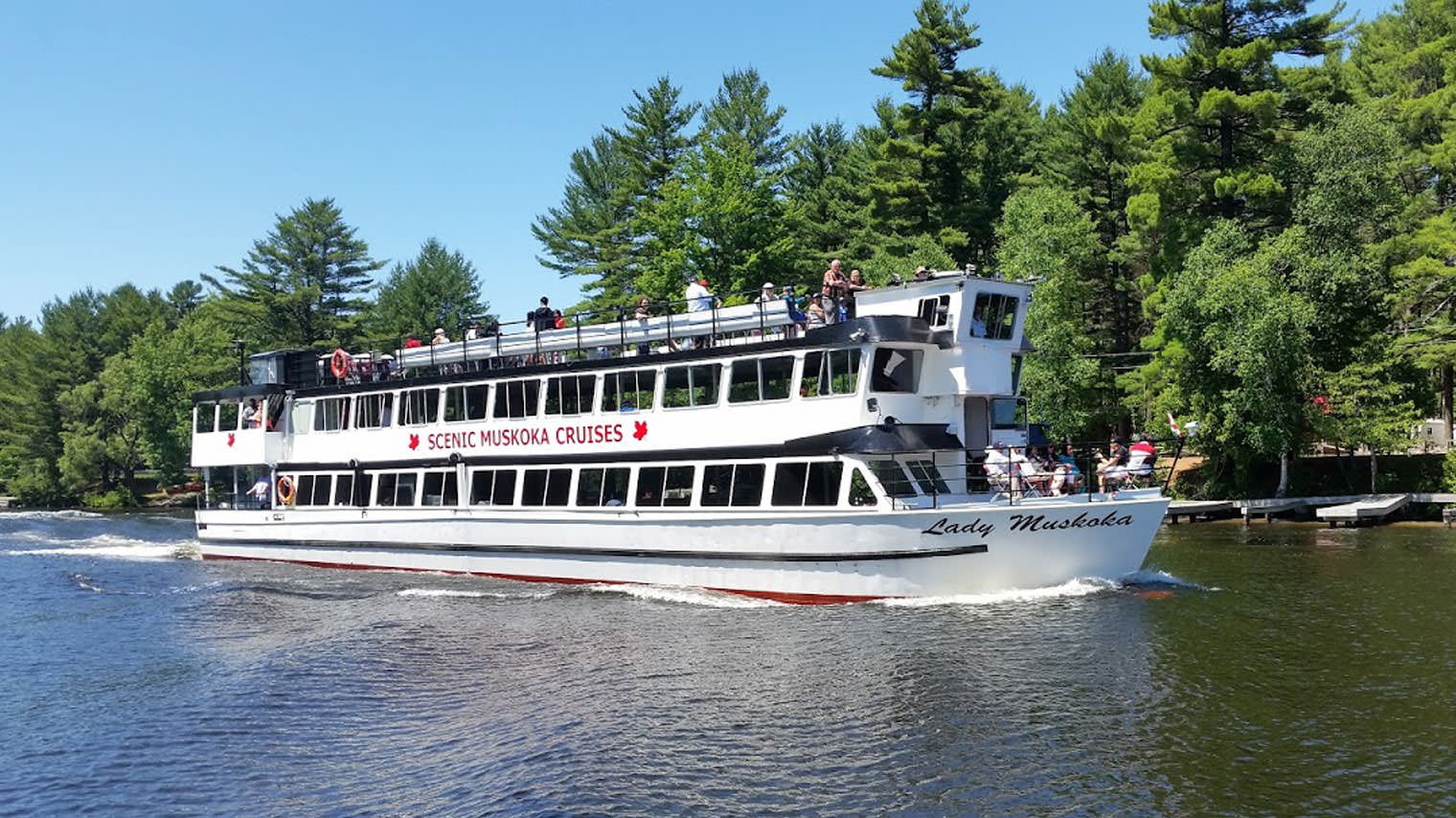 Offering picturesque, sightseeing tours, the Lady Muskoka has been sailing the waves and waters of Muskoka for more than 50-years. The three-level, 300-passenger vessel offers its guests an intimate look at wildlife and nearby cottages on its 2.75-hour tours. Plus, guests can enjoy their drink of choice and a snack as they soak up the sights.
Recommended Tour: Millionaire's Row Cruise – a classic, this sightseeing cruise runs until October 17.
Visit their website for more information
Tom Thomson Cruise
Huntsville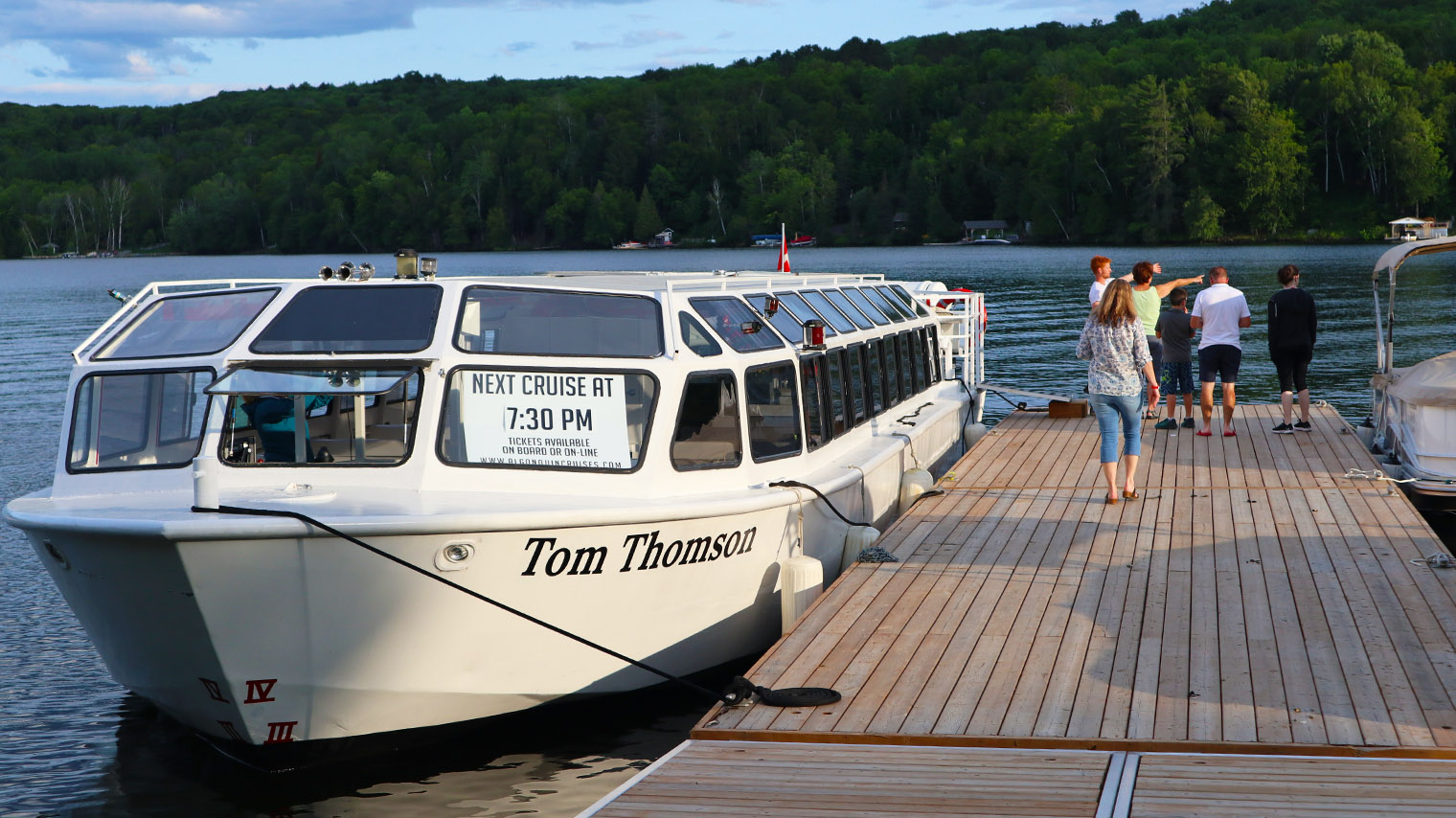 Still to the area, the Tom Thomson Cruises are quickly becoming a favourite trip for visitors to the area and a welcome site on Peninsula Lake. This spectacular sightseeing experience departs from the dock outside Deerhurst's Lakeside Lodge four times daily, three 1-hour general tours and one 1.5-hour sunset cruise.
Recommended Tour: Fairy Lake Tour – offering picturesque views of the stunning surroundings, this narrated tour provides visitors with an unforgettable view of the area's majestic beauty and runs until October 13.
Visit their website for more information
Muskoka Steamships
Gravenhurst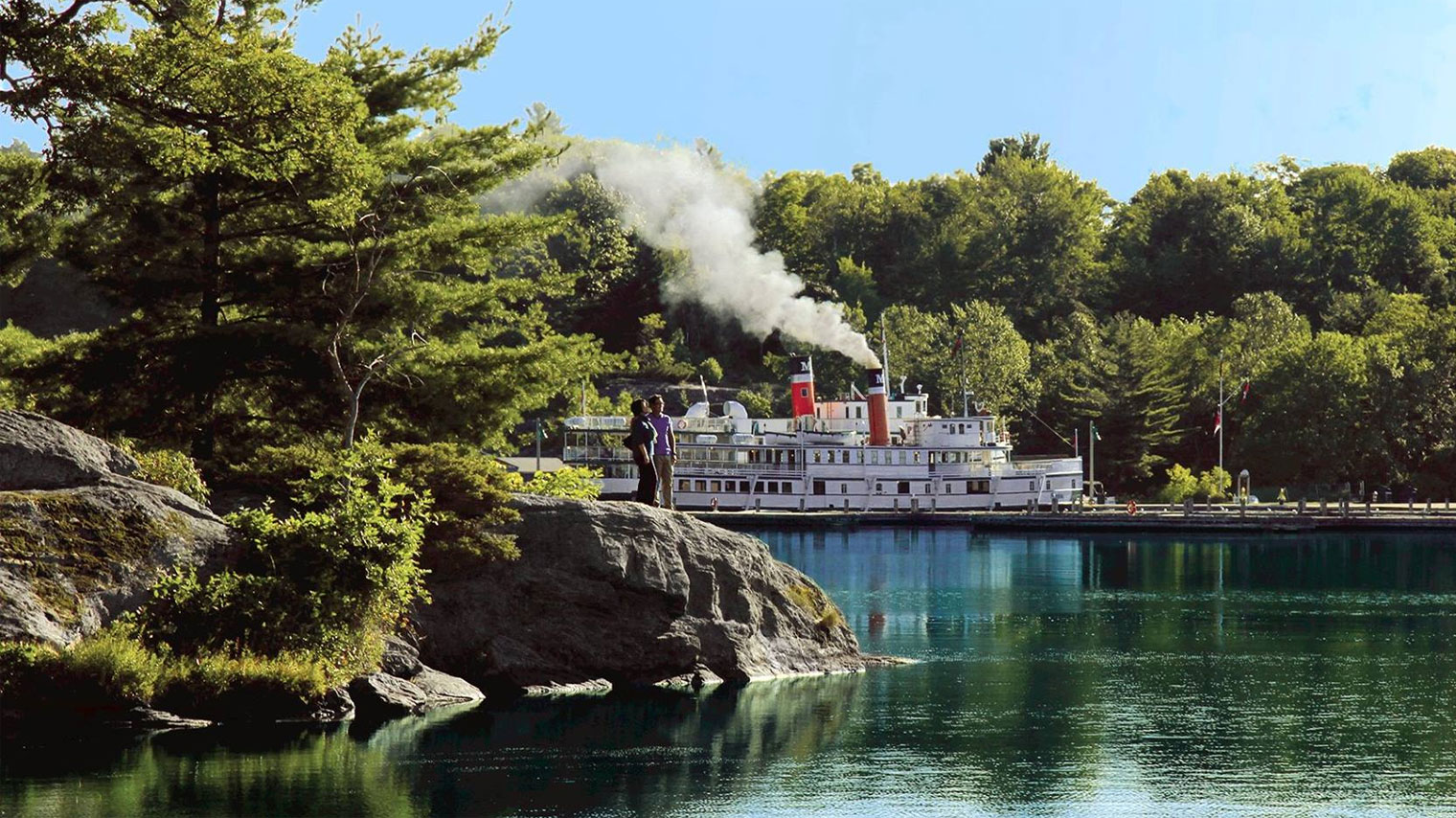 For an experience steeped in the heritage of the area, join Muskoka Steamships for one of their spectacular tours – ideal for seeing the small cottage islands and grand estates that attract visitors from around the world. On many of their outstanding outings, you can choose to simply sightsee, or you could take a break from meal planning and dish-doing by reserving a seat for some delicious food.
Recommended Tour: High Tea Cruise – experience a delightful mid-afternoon cruise as you take in high tea by booking in advance, available some weekdays during the summer and weekends until the fall.
Visit their website for more information
Miss Midland
Midland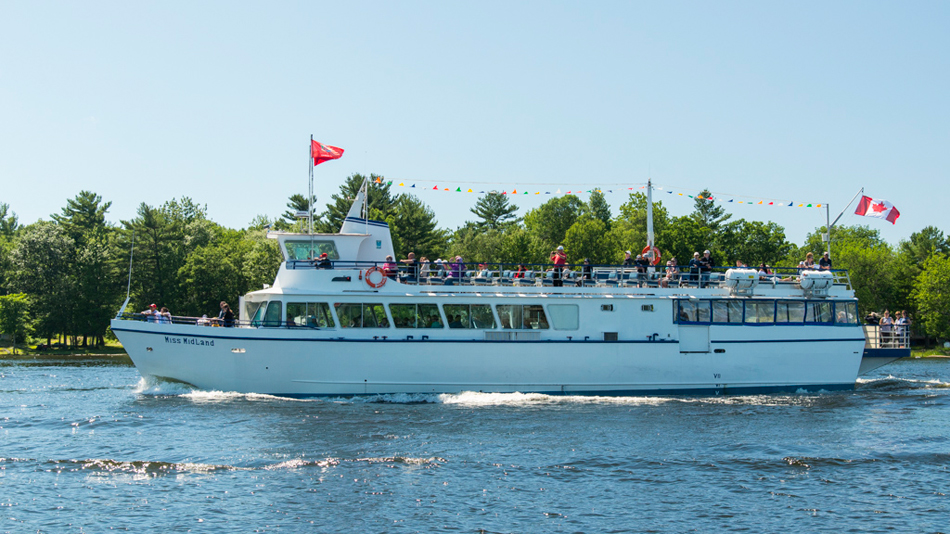 Once aboard the 300-passenger vessel, guests on the Miss Midland are treated to a sightseeing experience that highlights the sparkling water and windswept pines of Georgian Bay's famous 30,000 islands.
Recommended Tour: Lunch or Dinner Cruise – enjoy the views with some excellent eats, available weekends and some weekdays into the fall.
Visit their website for more information
Island Queen Cruise
Parry Sound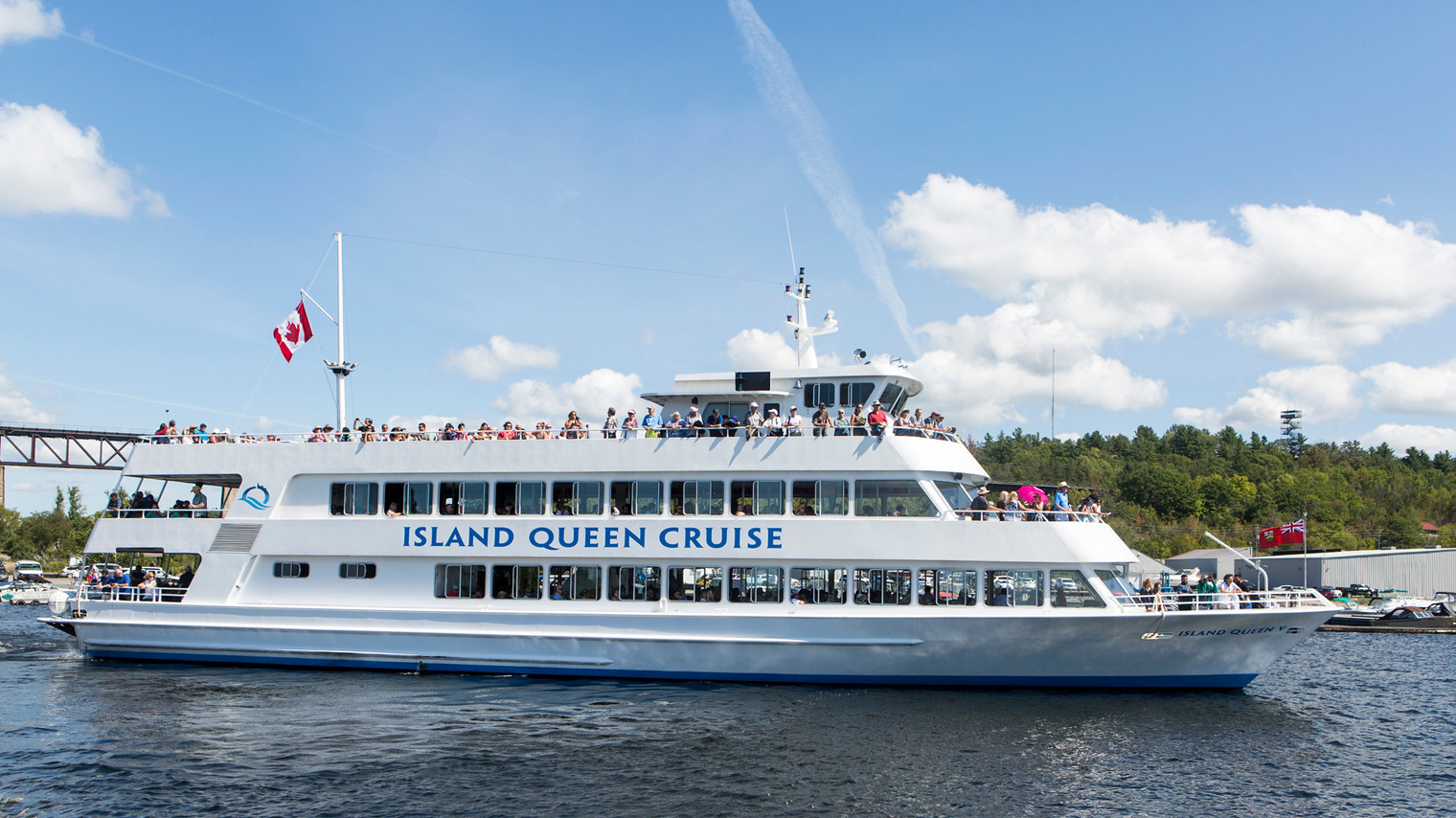 Explore Georgian Bay's rugged outer islands with the Island Queen Cruise, which gives guests a captain's eye view as the ship meanders past granite shoals into narrow channels. Be sure to have your camera at the ready, as this cruise takes you to such remarkable sites as the Hole in the Wall, multiple Provincial Parks, the Rose Point Swing Bridge, and more.
Recommended Tour: 3-hour Afternoon Cruise – daily until thanksgiving – this non-stop three-hour tour follows in the wake of early explorers as the captains bring the ship surprisingly up-close to the rugged shoreline of Parry Island and the Bay's remote outer islands.
Visit their website for more information
Sunset Cruises
Port Carling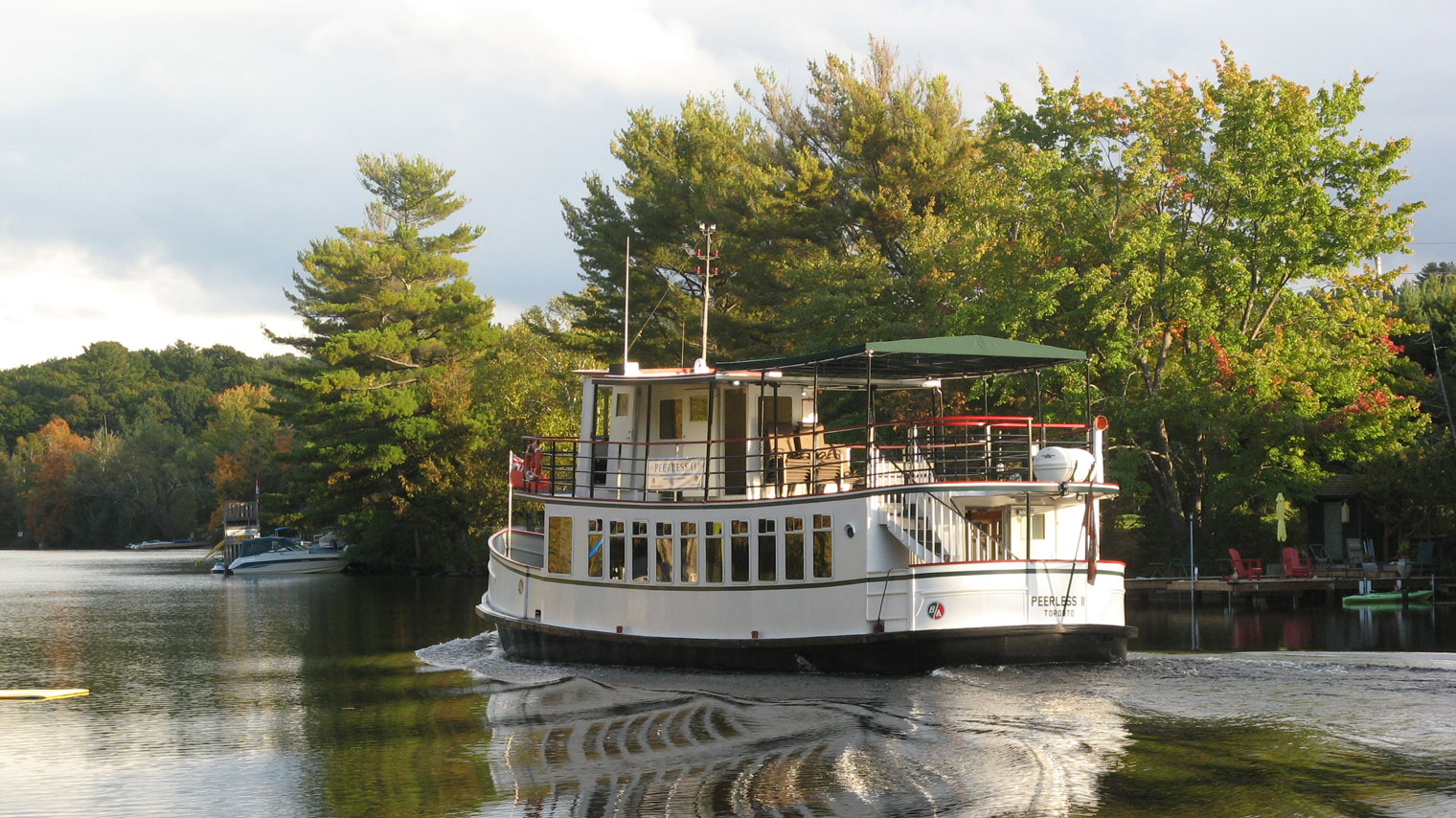 Cruising with the Peerless II gives you an authentic and all-around awesome experience, which leaves its visitors with newfound knowledge and a renewed appreciation for Muskoka Lakes' beauty.
Sunset Cruises is offering daily tours out of Port Carling in 2019, starting June 15 and running (or should we say sailing) until September 1. In September, they will switch over to their Fall schedule, which will run until the middle of October – offering you an ideal and unforgettable way to see Muskoka's stunning Autumn foliage.
Recommended Tour: Lake Rosseau Circle Tour – thanks to the expertise of Captain Randy, this tour is tailored to give visitors an intimate view and insider's knowledge of the Muskoka Lakes. Running Saturdays and Sundays in the summer, plus Fridays in the fall.
Visit their website for more information
SS Bigwin
Dorset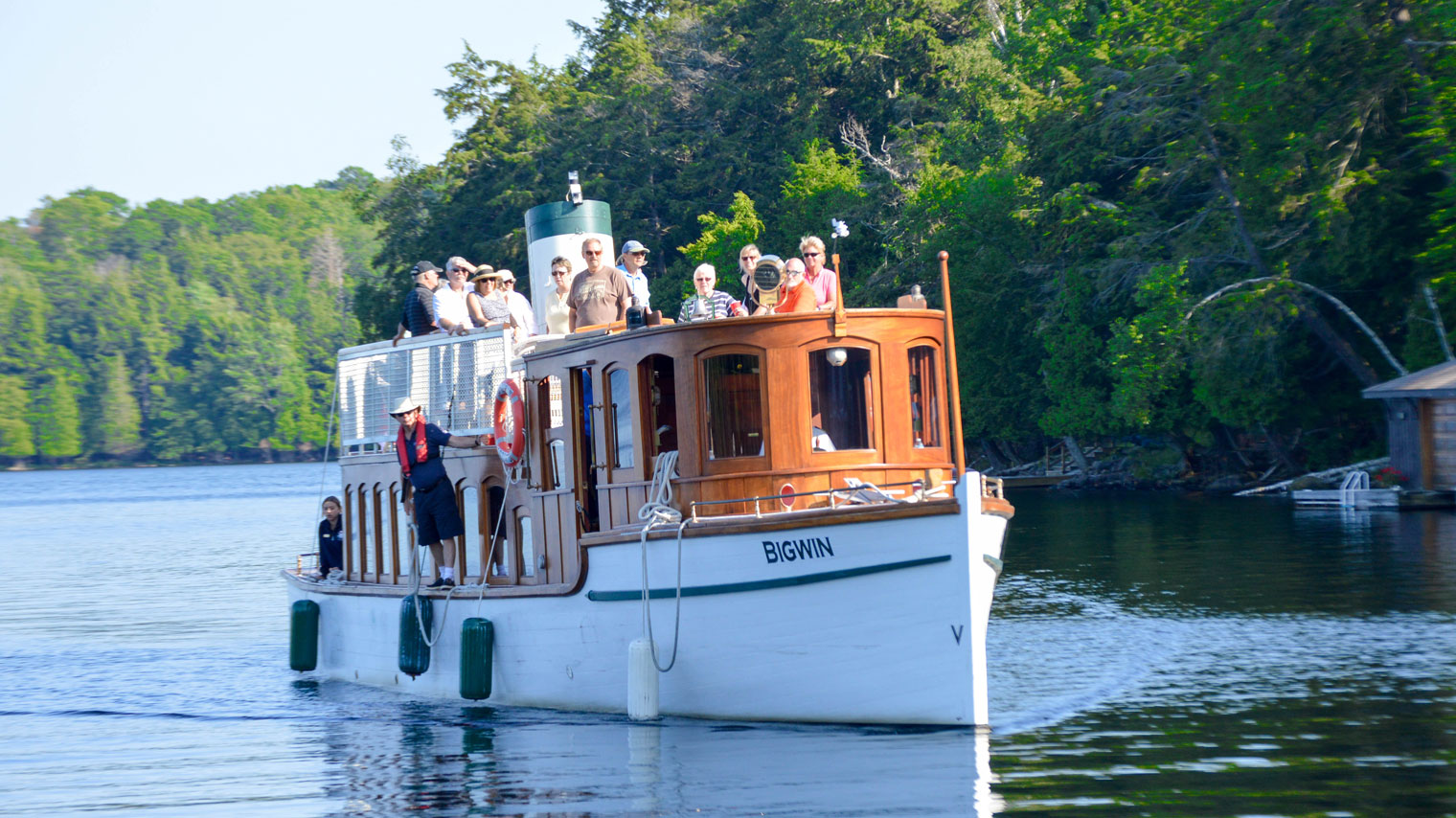 Join the company of Clark Gable and Louis Armstrong by touring the Lake of Bays aboard the historic S.S. Bigwin. At over 100-years-old, the Bigwin is a classic (and totally glamorous) way of enjoying Muskoka's stunning scenery and mesmerizing waterways.
Recommended Tour: September Beer Cruise – for an unforgettable cruising experience, join the S.S. Bigwin on Sunday, September 15 for its Brews Cruise in partnership with Lake of Bays Brewery. Three departure times are available.
Visit their website for more information
Stay and Play
Make the most of your Muskoka experience and check out our top recommendations for places to stay and perfect getaway packages.