Where our paddle people at!?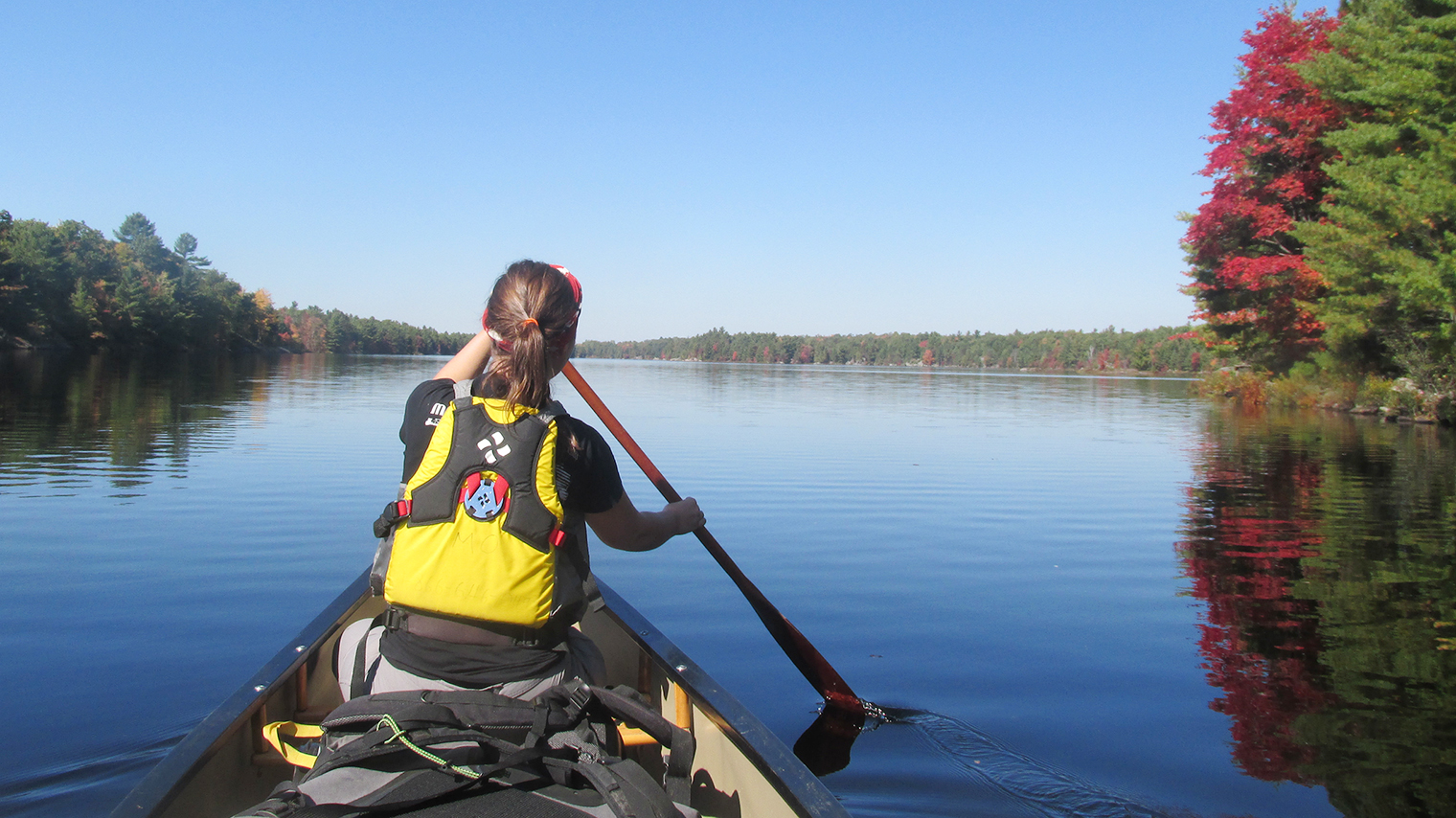 Paddling is not just a hobby. It's also a post-apocalyptic survival skill. Here are some perfect paddle places you've got to try in Muskoka!
Hatchets Rowing Centre
Port Carling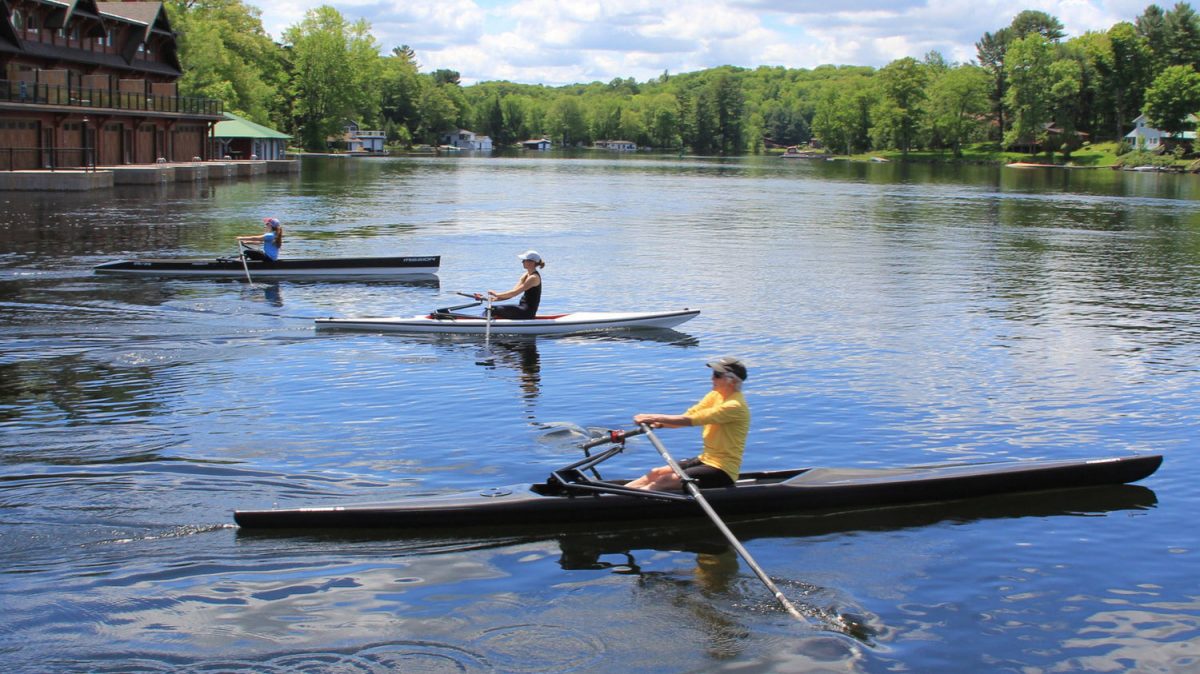 Keep calm and paddle on with the folks at Hatchets Rowing Centre – who love rowing and everything about it. They'll happily tell you that it's the perfect past time for everyone of all ages. At the Centre, they offer all kinds of educational and training programs, racing events, and even sell rowing gear.
Visit their website for more information
Muskoka River SUP
Port Carling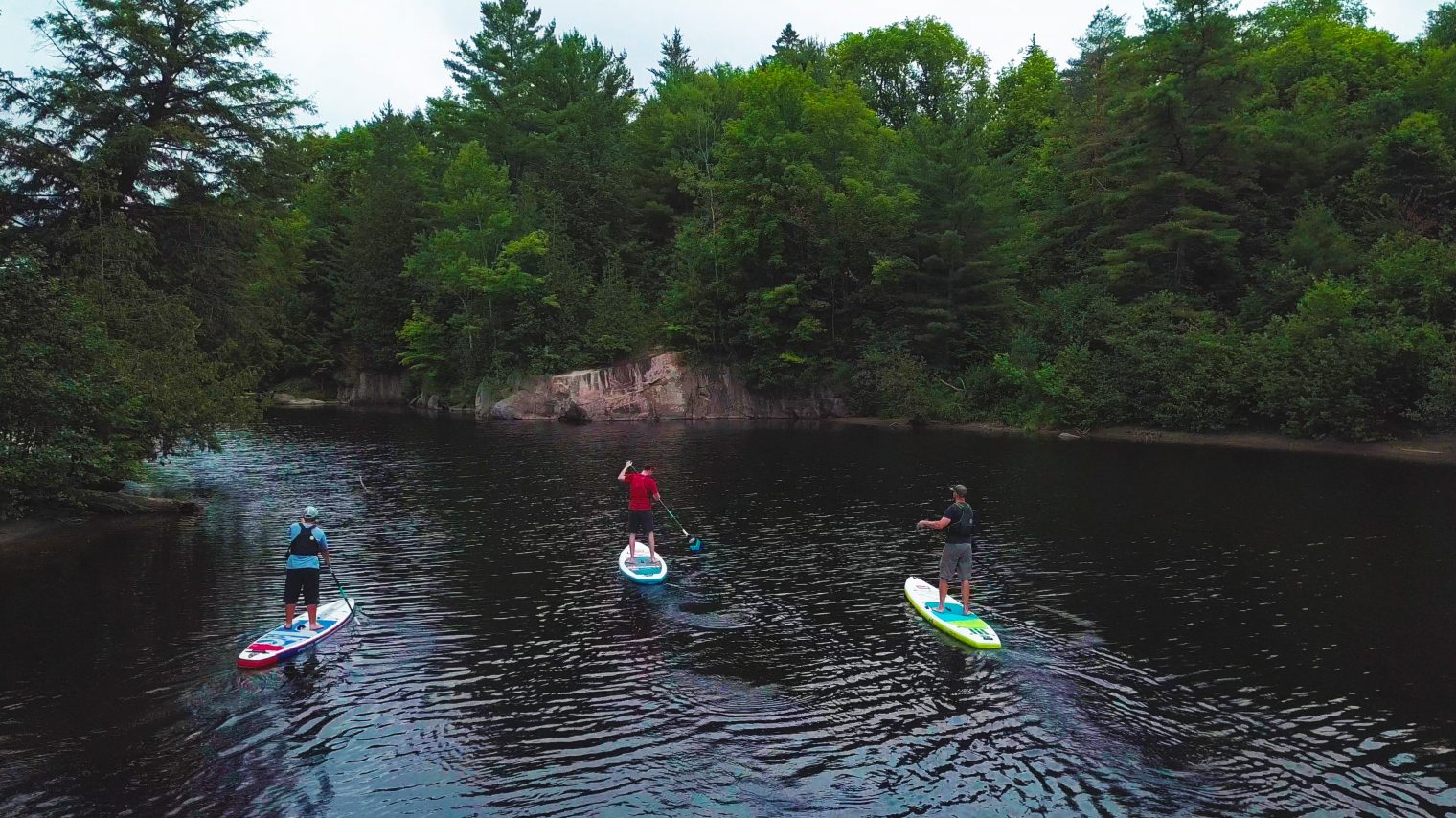 Rent a Stand-Up Paddleboard from Liv Outside and experience the Muskoka River like never before! Offering only the best in modern equipment, environment, and instruction, this outing is a great way to connect with friends, family, and nature.
Plus, if you have the strength, you can also push yourself to head upriver and see Muskoka Falls – one of the most memorable sites in Muskoka.
Visit their website for more information
Swift Georgian Bay
Georgian Bay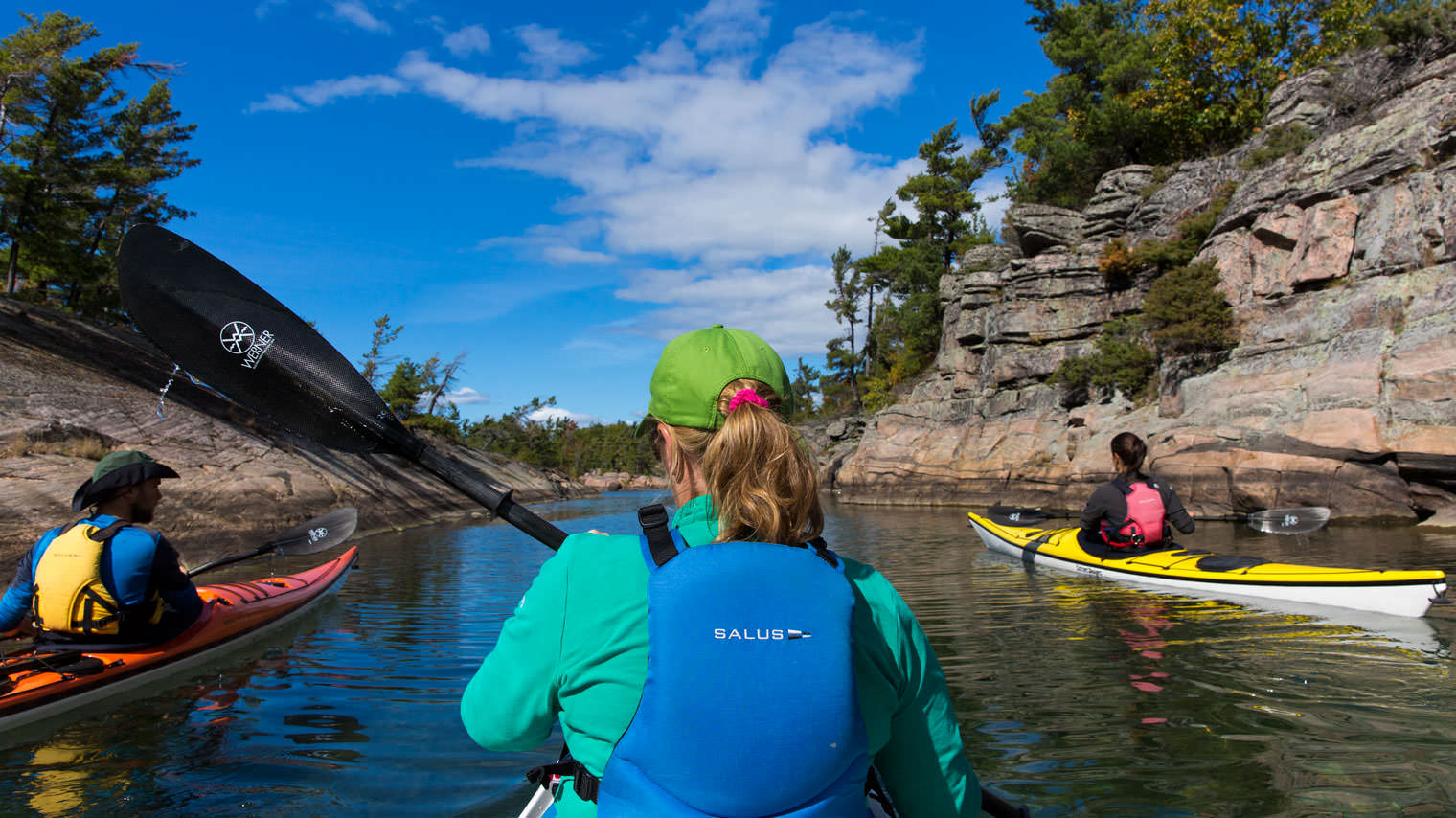 Raise your paddles if you love Georgian Bay, woot woot!
With a large kayak and canoe rental fleet, on-site test paddling, and a fully equipped store, Swift Georgian Bay is a one-stop-shop to hit up before heading out on Georgian Bay. Their knowledgable staff are all passionate about paddling, (and happy to share their favourite paddling routes with you).
Visit their website for more information
Huntsville Downtown Canoe
Huntsville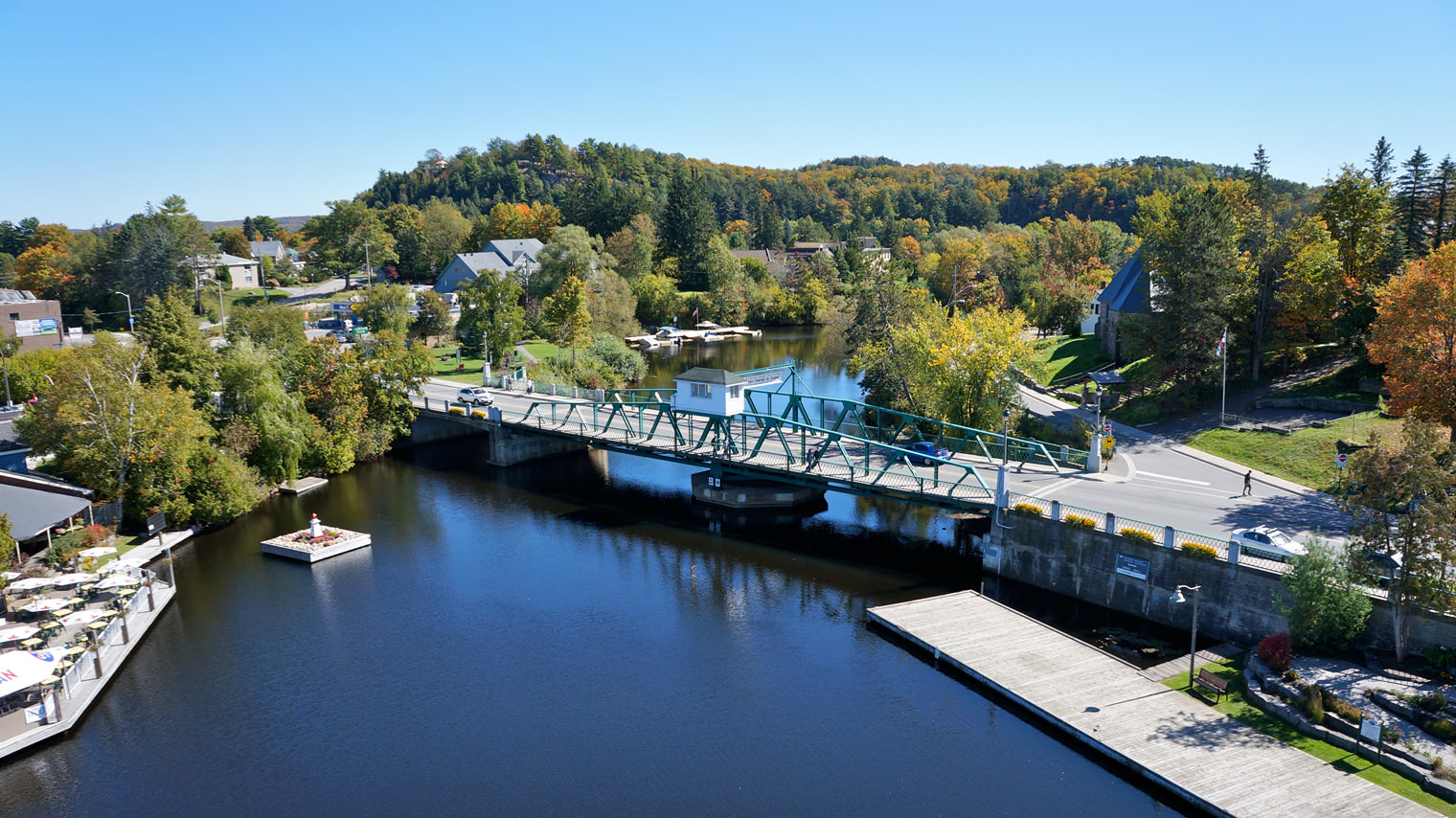 Full stream ahead to our next recommendation!
Backing onto the Muskoka River, the Huntsville Algonquin Outfitters features 3 floors of great gear and clothing for outdoor adventure. In the summer, they also offer canoe, kayak, stand up paddleboard, and bike rentals so you can cruise through Huntsville's historic downtown, taking in the sights and sounds of this charming town.
Pair your paddle with a pint on one of the downtown's picturesque patios.
Visit their website for more information
Canoe the Wilderness
Limberlost Forest & Wildlife Reserve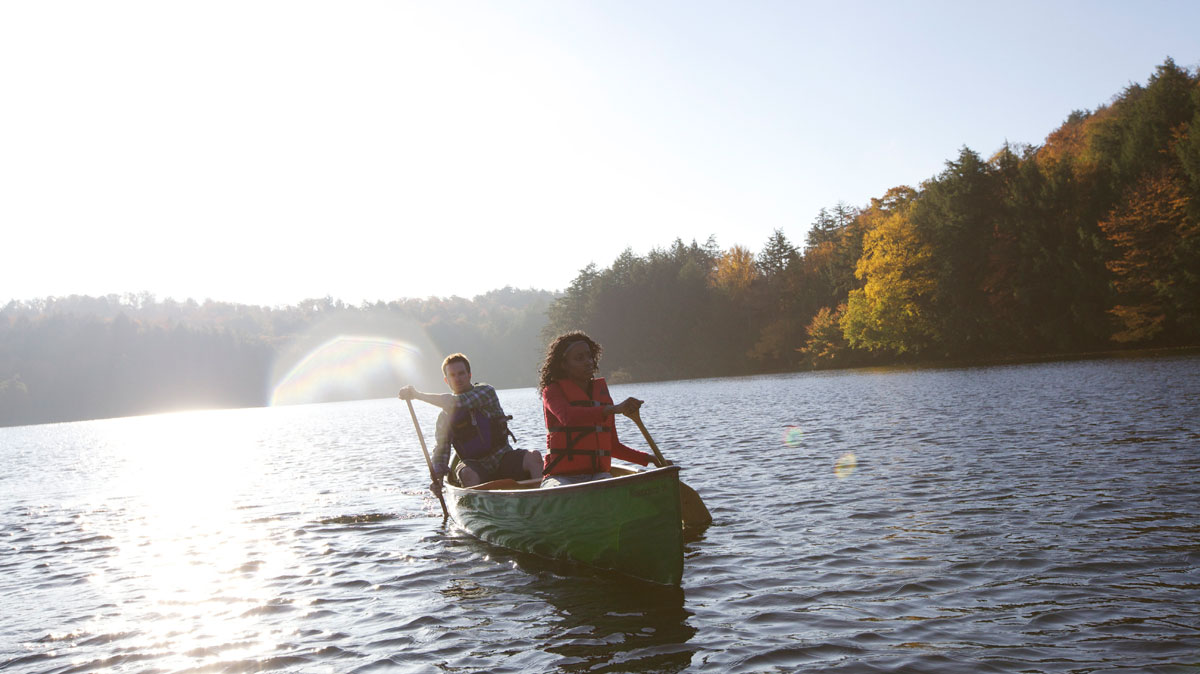 Enjoy a paddle through secluded wilderness thanks to Limberlost Forest & Wildlife Reserve. Here, you'll head out from Buck Lake Landing and make your way to where the water flows into Poverty Lake. It's an excellent adventure you won't soon forget.
Visit their website for more information
Stay and Play
Make the most of your Muskoka experience and check out our top recommendations for places to stay and perfect getaway packages.