Explore local with one of these cozy B&Bs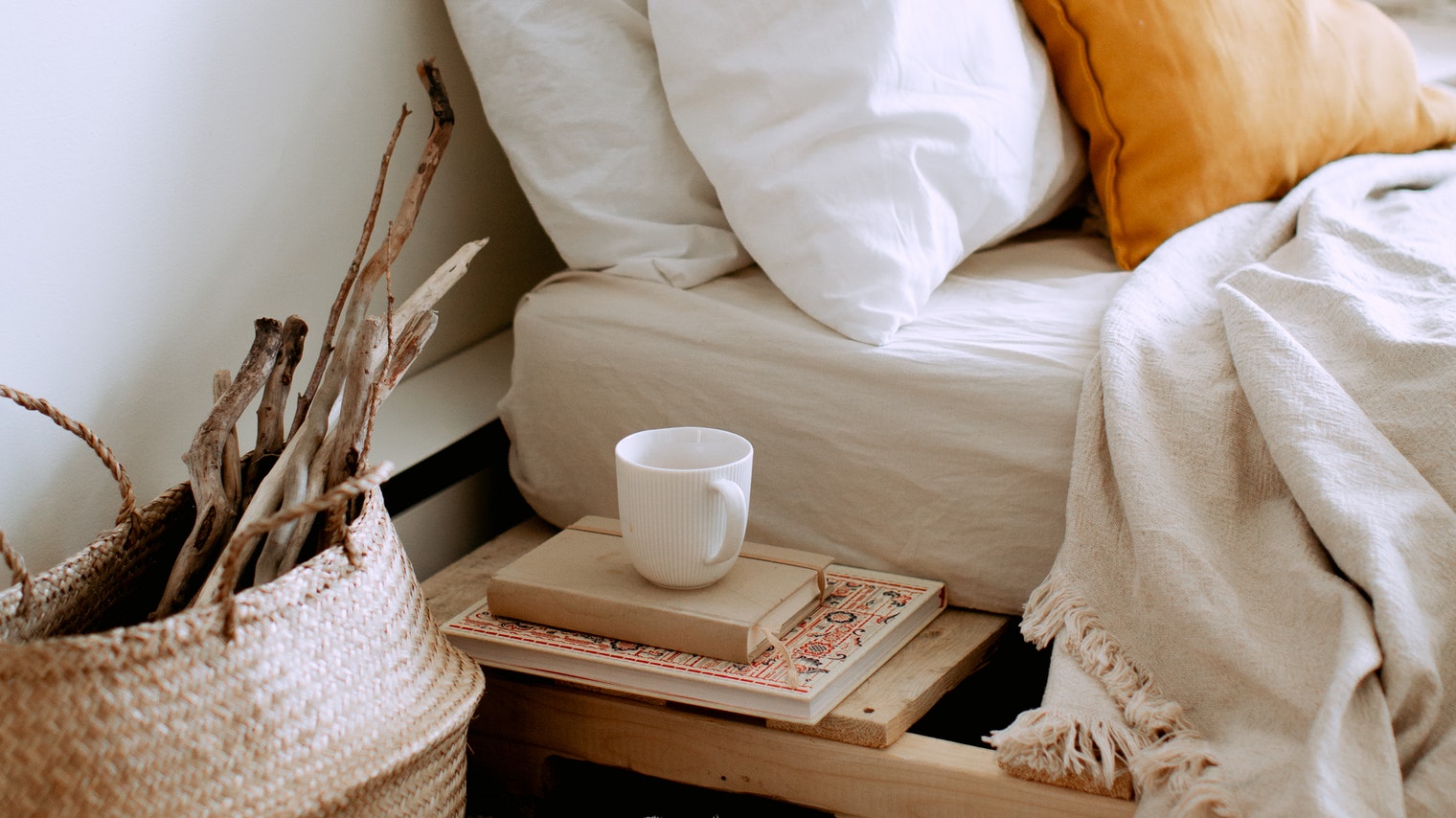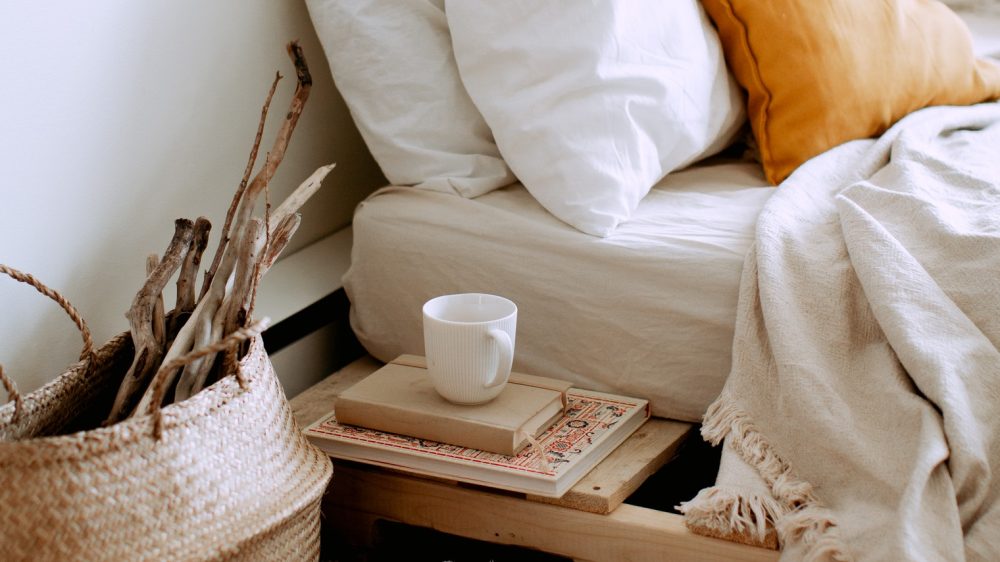 We're staying close to home and giving our region's local gems some much-deserved love this winter season. As locals, it can be easy to forget just how beautiful Muskoka is in the winter, or how many fun things there are to do, but the opportunities for exploration are truly endless.
Celebrate all-things Muskoka this season with a relaxing staycation at a delightful B&B. From a restored century farmhouse to a boutique inn, you'll be sure to find the perfect accommodation for a mini getaway. And, several of these B&Bs are conveniently located near must-stop destinations for winter activities, like snowshoe and cross-country ski trails, making for the ultimate cozy-meets-chilly staycation.
Read on to learn more about 5 B&Bs in Muskoka.
Fern Glen Inn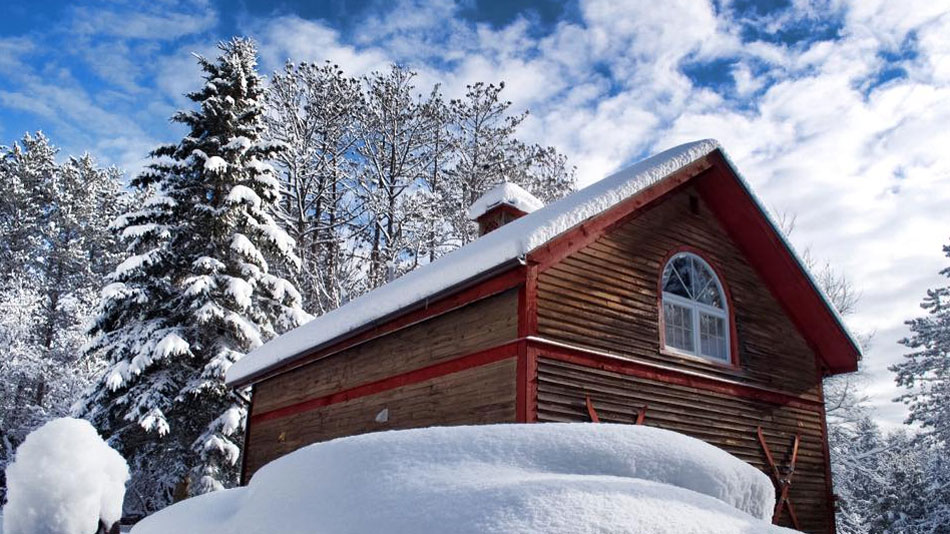 1462 Fern Glen Road, RR#1, Emsdale
Nestled in the tranquil highlands just 20 km north of Huntsville, a stay at the Fern Glen Inn Bed and Breakfast is sure to leave you relaxed. The restored century farmhouse features 5 cozy guest rooms each with an ensuite washroom and queen-size bed. You'll enjoy a delicious, warm breakfast each morning, carefully prepared using local ingredients like wild blueberries, maple syrup, and rhubarb from the farmhouse's garden. Each meal includes a fruit course, hot entree, and baked goods. Likewise, B&B owners Jim and Jackie believe in feeding their guests good, quality food that meets their dietary needs, and offer vegetarian, vegan, dairy-free, and gluten-free recipes.
Use the B&B as your home-away-from-home while exploring the nearby Algonquin and Arrowhead provincial parks. Both parks offer several hiking, snowshoeing, and cross-country ski trails to keep you active. If you're looking for more of a leisurely getaway, check out the 10 km of on-site private hiking trails at Fern Glen Inn for a quiet stroll. Or, unwind with a good book while cozying up by the fire in the cabin guest lounge.
Please practice social distancing, wear a face-covering in common areas, and regularly wash your hands while at Fern Glen Inn. As per the Inn's COVID-19 policy, early or late check-in/check-outs cannot be accommodated at this time.
Visit the website for more information
Bear & Butterfly Bed & Breakfast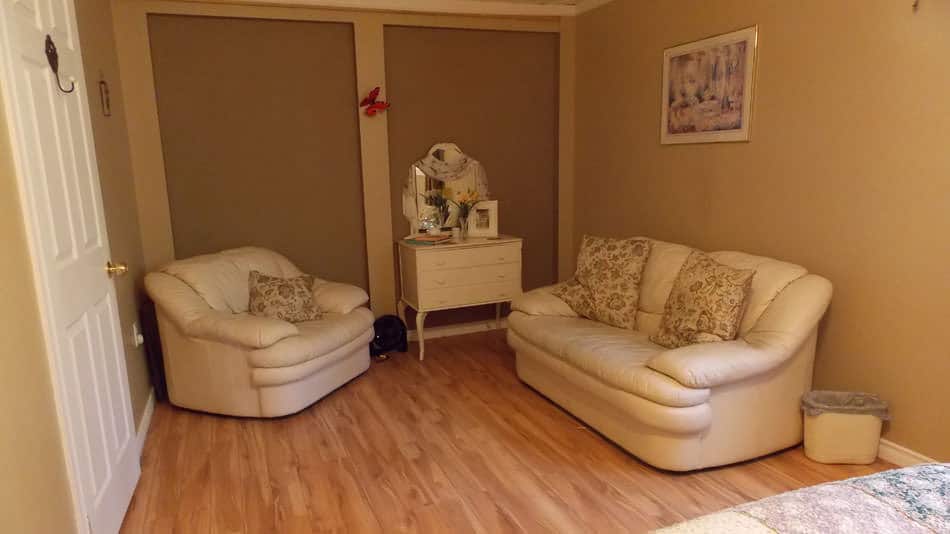 755 Jones Rd, Gravenhurst
Although just 5 minutes from downtown Gravenhurst, a stay at the charming Bear & Butterfly B&B will make you feel like you're miles away from the hustle and bustle of modern-day life. Unwind in one of their private ensuite guest rooms that come fully furnished with a television, fridge, kettle, and coffee machine. Guests are served a hearty, 5-course home-cooked breakfast each morning, with accommodations made for all dietary restrictions (with notice).
Spend your time relaxing on the patio or admiring the scenic views in the 3-season Muskoka Room. For the adventurous, the snowmobile trails are a short 0.6 km away from the B&B. Downtown Gravenhurst, home to many delightful local businesses, eateries, and attractions, is just a short drive away.
Visit their website for more information
Stone Ridge Chalet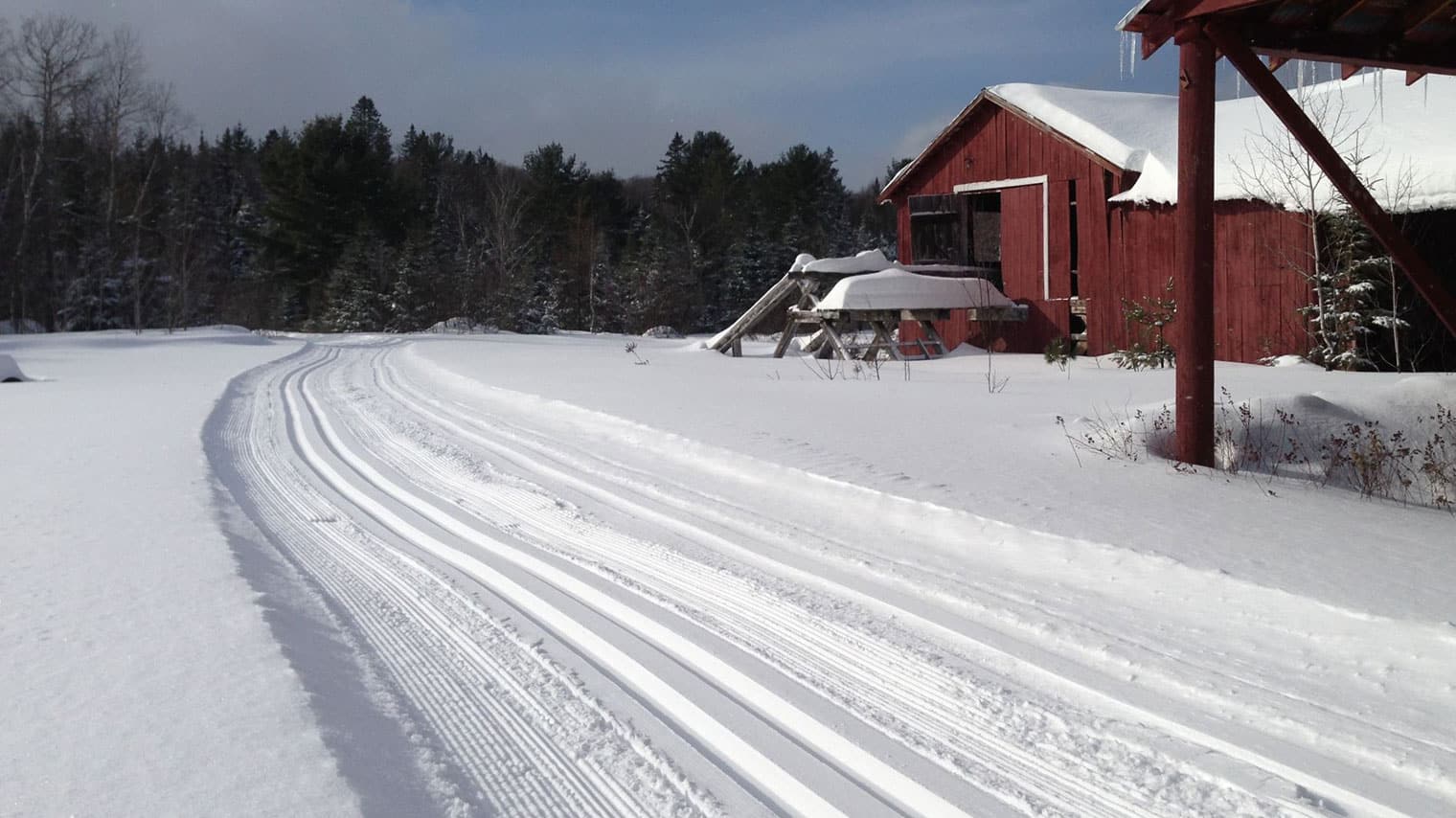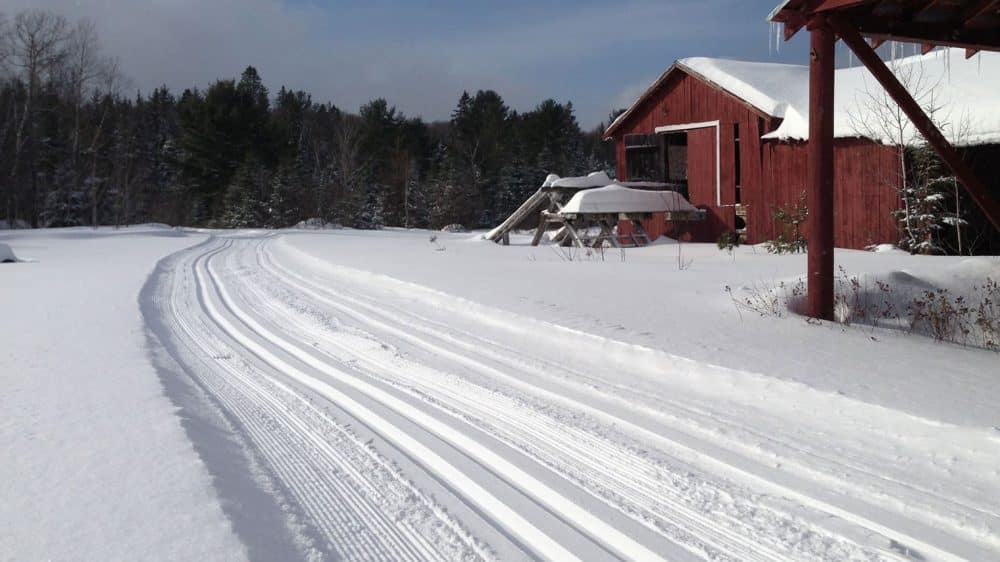 20247 Hwy 35, Dorset
Bring your best friend or special someone and cozy up at the Stone Ridge Chalet, an adorable B&B in scenic Dorset. Relax in their private 4-room suite, beautifully furnished with wood floors, a stone fireplace, and Muskoka-inspired country decor. Although the suite comes with a kitchenette, a basic breakfast of toast, fresh muffins, and hot coffee is included each morning.
Spend some time lounging on the screened porch or enjoy a campfire in the backyard fire pit. Looking for adventure? The Frost Centre, which boasts 11 km of groomed hiking, snowshoe, and cross-country ski trails, is located less than a kilometre from Stone Ridge. The famed Algonquin Provincial Park, which is also a prime destination for outdoor winter adventures, is about a 30-minute drive away. Or, make the short (10 minutes) trip to Dorset to pick up some trip souvenirs from the historic Robinson's General Store.
Visit their website for more information
The Inn on Bay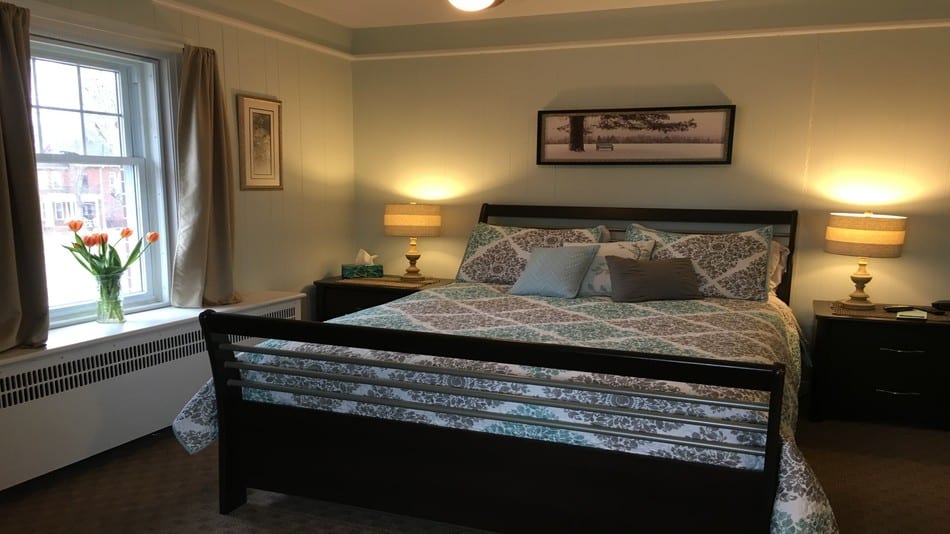 291 Bay St, Gravenhurst
Experience casual-meets-elegant at the Inn on Bay, a quaint, boutique Inn nestled in the heart of Gravenhurst. Originally built for a lumber baron at the turn of the century, the Inn now features 3 comfortable rooms with private washrooms and luxurious furnishings. All rates include a delicious breakfast served hot each morning.
The Inn's central location means that it's easy to explore all that Gravenhurst has to offer. Stroll the trendy Muskoka Wharf, enjoy a traditional English High Tea at the Blue Willow Tea Shop, or pick up some tasty brews at the Sawdust City Brewery.
Click here for more information
The Moose B&B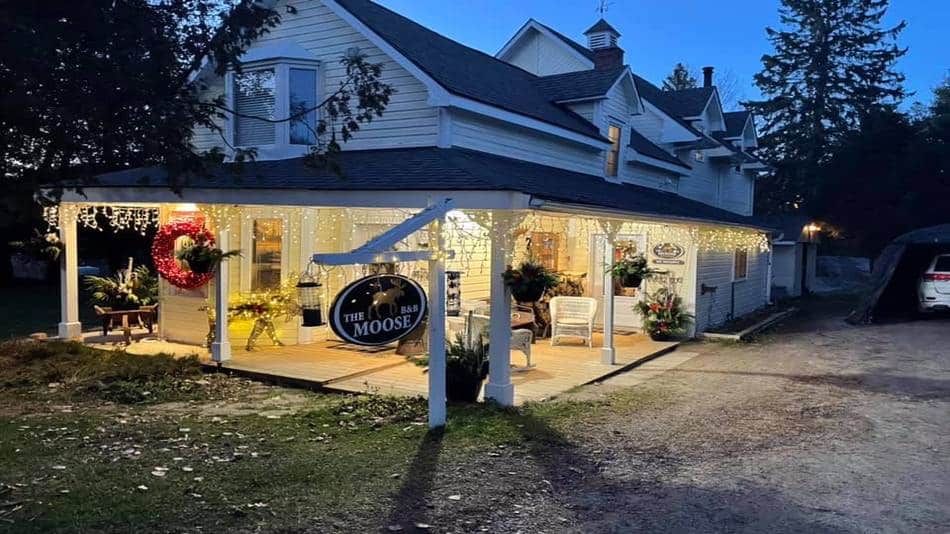 1029 West Harvey Avenue, Dorset

Overlooking a serene river in picturesque Dorset, the Moose B&B is the perfect destination for a quick escape from your everyday routine. Unwind in one of their spacious rooms with ensuite washrooms and quality linens. Savour a gourmet breakfast each morning with mouthwatering dishes like buttermilk pancakes, eggs benedict, and crepes with mixed berry coulis.
You'll have the opportunity to check out all of the adventures to be had in nearby Dorset while staying at the Moose B&B. Peruse the many aisles of the Robinson General Store for some must-have souvenirs or make the quick drive to Algonquin Park. It's also an ideal destination for snowmobile enthusiasts with the 200-km Lake of Bays snowmobile loop.
Click here for more information
COVID-19 Modifications
The Muskoka region, including the local businesses discussed above, have taken several precautions to help prevent the spread of COVID-19. Social distancing procedures must be followed. Masks are required for entry into all buildings and when social distancing is not possible. Frequent hand-washing is encouraged and everyone must self-isolate if experiencing any COVID-19 symptoms. For more information regarding COVID-19, please visit our COVID-19 Updates page.
Stay and Play
Make the most of your Muskoka experience and check out our top recommendations for places to stay and perfect getaway packages.