Delicious Local Flavours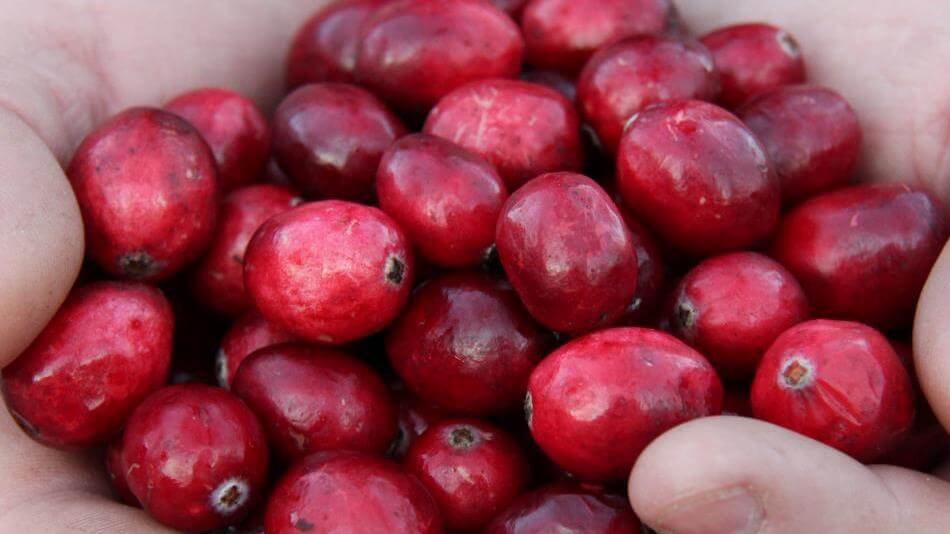 Muskoka gets a lot of attention for its natural beauty. With its windswept pines, tranquil lakes, and rugged Canadian shield rock, it's easy to see that this attention is well-deserved.
But Muskoka is also home to several local flavour traditions. And, these local flavours are so delicious they really should get as much attention as the region's natural splendour. From wild blueberries to maple syrup, these 4 ingredients have graced the tables of local Muskoka residents for years. Show these cherished Muskoka flavours some love by sampling some of these local goodies.
Read on to learn more about 4 local flavour traditions in Muskoka.
Wild Blueberries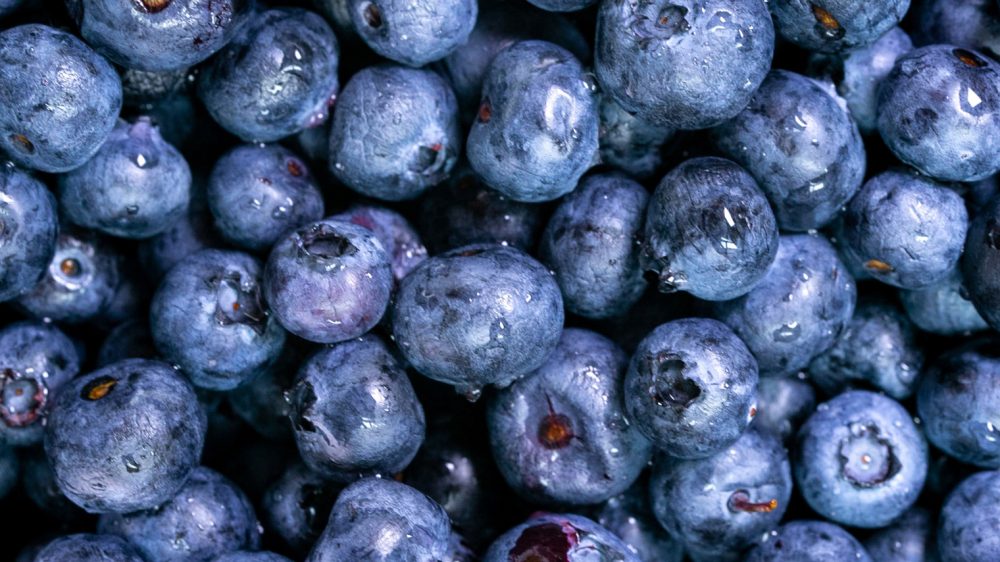 Various locations
Wild blueberries are local to the Muskoka region and were first picked by Indigenous Peoples. They're a hardy, low-maintenance plant that generally grows in low bushes in wild barrens. Compared to cultivated blueberries, wild Muskoka blueberries have a much stronger flavour. And, for some, picking wild blueberries is a time-honoured summer tradition.  We clearly love this flavourful berry, and the black bears in Muskoka would agree – they're also a huge fan of wild blueberries! While the picking season may have passed, there are still several ways you can enjoy the wild blueberry in Muskoka:
Humble Pie in beautiful Baysville offers some tasty Blueberry Pies that are a must-try. The Blueberry Buttermilk Scones are also a great option and make for a sweet breakfast treat. Call the bakery at 705-224-8278 to place your order.
The soft and fluffy Wild Blueberry Muffins from Beat the Wheat are also a terrific breakfast dish. Pair one (or two) of these hearty muffins with a cup of your favourite brew from Muskoka Roastery for the ultimate morning pick-me-up. Order your muffins online for curbside pick-up.
For a sweet and savoury blueberry dish, try the Crusted Goat Cheese Wheel with Blueberry Compôte from the Vintages Menu at the Sherwood Inn. Located on picturesque Lake Joseph on Port Carling, the Sherwood Inn is currently offering both indoor dining and take-out. Please call ahead to make a reservation for dinner (not required for the lunch service).
Maple Syrup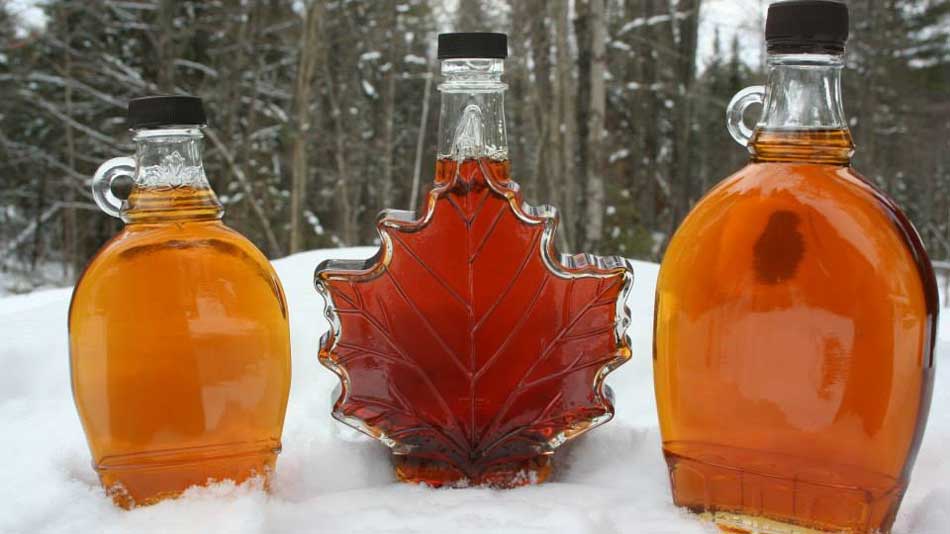 Various locations
Did you know that Canada produces more than 80% of the world's maple syrup? And, some of that syrup is harvested right here in Muskoka, thanks to the many maple trees in the region. The 'sweet water,' as it was first called, was originally harvested by Indigenous Peoples. Later, the Peoples shared their harvesting secrets with the European settlers. Maple syrup's distinctive sweetness is definitely appreciated in Muskoka, and this appreciation is made clear by the numerous maple-infused treats and speciality food items offered by local businesses.
Maple Orchard Farms is a must-stop in Muskoka for anything maple-related. This locally-owned and operated business offers only the highest quality maple products. Each bottle of syrup is carefully boiled, filtered, and tested to ensure that customers receive the very best. And it doesn't stop at syrup – Maple Orchard Farms boasts a gift store with an extensive selection of preserves, chocolates, maple nuts, brittle, and various sweet treats. Be sure to stop in and choose a treat to bring home. We recommend the Maple Popcorn, which is perfect for those at-home movie nights!
Erika's in Dwight bakes up some delectable maple tarts that are also a must-try. Choose from their Maple Pecan, Maple Bacon, or Maple Walnut tarts. Not a butter tart fan? Try a delicious Maple Dip doughnut instead. The bakery is currently open for take-out and orders can be placed by calling 705-635-9490 or texting 705-571-9490. These sweet treats pair well with Muskoka Roastery's Muskoka Maple brew, available for online purchase.
Also in the Lake of Bays area, Yummies in a Jar offers some heavenly maple-inspired products. Their flavoured maple syrups are a delightful combination of pure maple syrup and fruit, liqueur, or spirits and are delicious when poured over pancakes, waffles, fresh fruit, or ice cream. Their Maple Syrup with Wild Blueberries blend would be the perfect addition to your morning oatmeal. In-store shopping, online purchasing, and curbside pick-up are all currently offered.
Fresh Catches from Georgian Bay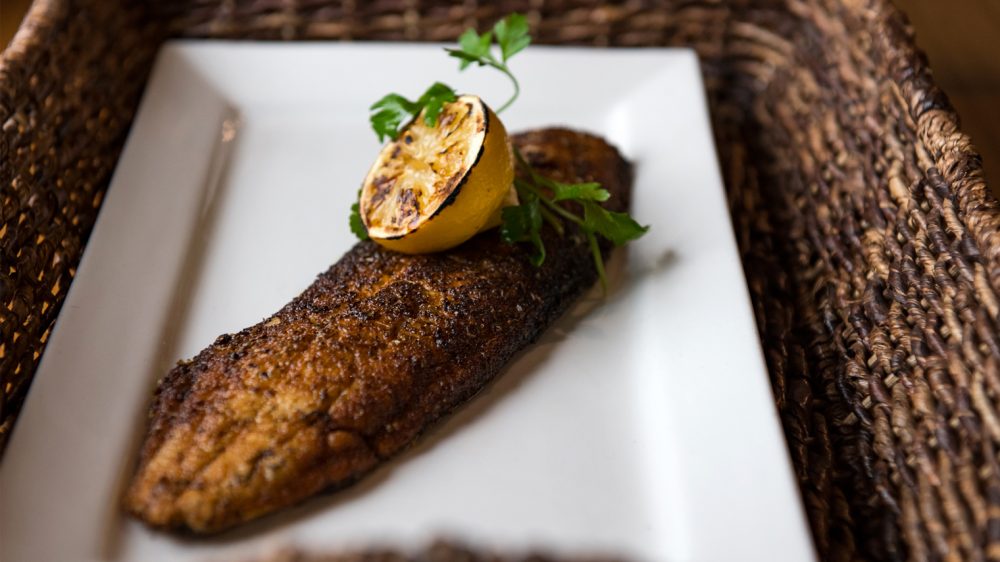 Various locations
With its many freshwater lakes, Muskoka is a well-loved destination among anglers. Understandably, this abundance of clean, healthy freshwater also means that Muskoka produces some of the most delicious fish dishes.
The Pan-Seared Georgian Bay Pickerel from the Vintages Menu at the Sherwood Inn is one tasty choice for fresh fish. Enjoy this spiced filet served over fresh fennel slaw, accompanied by smashed potatoes and grilled asparagus, and drizzled with a wild leek maple sauceLocated on picturesque Lake Joseph on Port Carling, the Sherwood Inn is currently offering both indoor dining and take-out. Please call ahead to make a reservation for dinner (not required for the lunch service). Severn Lodge's Georgian Bay Pickerel Filet with Toasted Pecan Butter Sauce is also a good choice for high-quality pickerel. Please call the Lodge at 844-221-9130 to make a reservation.
Also Georgian-Bay local, 3 Guys and a Stove in Huntsville offers a tasty Georgian Bay Whitefish dish. Choose your from fish served corn fried, blackened, or baked with quinoa. Served with black eyed peas, vegetables & fresh lemon. The Georgian Bay Whitefish is one of the many offerings on their curbside pick-up menu, which is currently available 7 days a week. Call 705-789-1815 to place your order.
Cranberries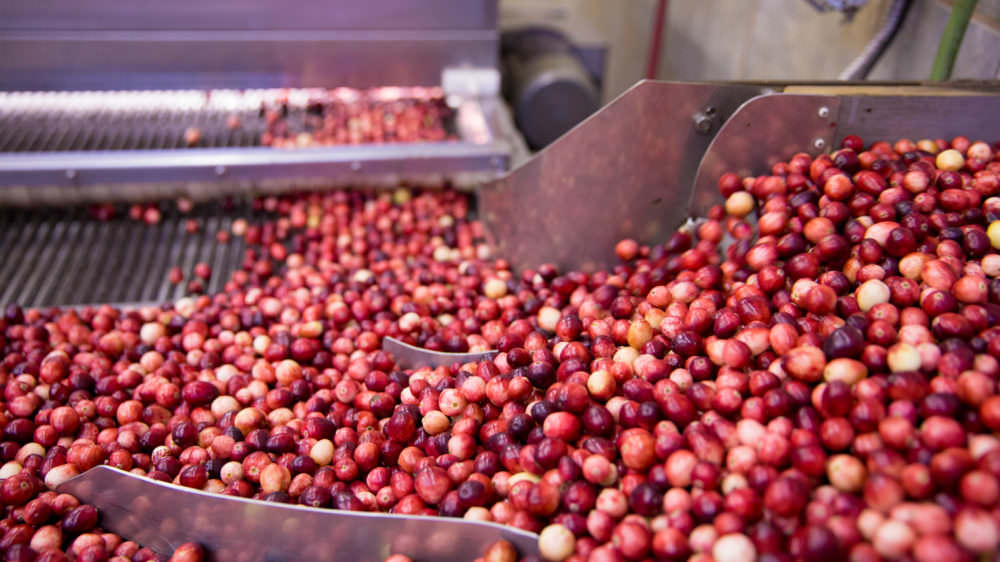 Various locations
Of course, no local flavours list would be complete without Muskoka's iconic berry, the cranberry! Canada is the world's second-largest producer of cranberries in the world. Additionally, Muskoka is home to the Johnston Cranberry Marsh, which is the last remaining cranberry farm in Ontario. To fully appreciate this unique berry, you'll want to sample one of these cranberry-inspired dishes offered by local businesses.
The Humble Pie Butter Tart Factory & Pizzeria makes some luscious Cranberry-Lemon Buttermilk Scones. These soft scones are the perfect combination of sweet-meets-tart. Call the bakery at 705-224-8278 to place your order. Or, try the Cranberry-Oat Walnut Cookies from Erika's in scenic Dwight for the perfect mid-afternoon snack. The bakery is currently open for take-out and orders can be placed by calling 705-635-9490 or texting 705-571-9490.
You'll also want to stop by the Muskoka Lakes Farm & Winery to visit the famous Johnston Cranberry Marsh. While cranberry harvest is winding down for the season, there are still a number of cran-tastic experiences currently offered. Check out the cranberry bogs and marked trails, enjoy some wine and cheese, or take a guided tour of the farm. Please note that all activities must be pre-booked online in advance. And, don't forget to stop by the retail shop to pick up some cranberry products. From cranberry-infused preserves to cranberry wines and ciders, you'll be sure to find something delicious!
COVID-19 Modifications
The Muskoka region, including the restaurants and local businesses discussed above, have taken several precautions to help prevent the spread of COVID-19. Social distancing procedures must be followed. Masks are required for entry into all buildings and when social distancing is not possible. Frequent hand-washing is encouraged and everyone must self-isolate if experiencing any COVID-19 symptoms. For more information regarding COVID-19, please visit the Simcoe Muskoka District Health Unit's website.
Stay and Play
Make the most of your Muskoka experience and check out our top recommendations for places to stay and perfect getaway packages.