Fall Driving Tours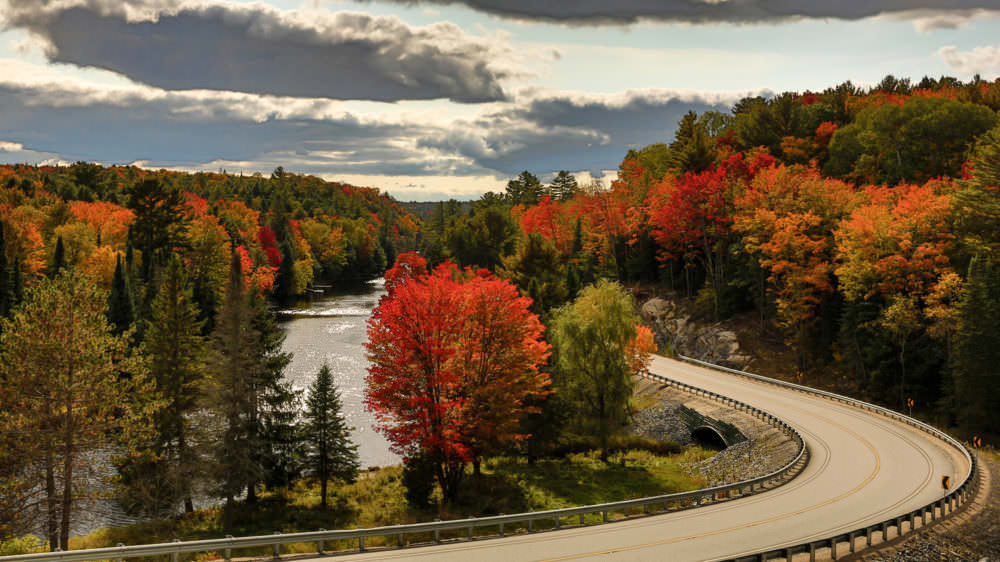 Huffington Post named Muskoka as the best place in Canada to view the fall colours. And, from the dazzling displays of red and gold that paint the treelines, it's easy to see that this is a well-deserved nomination.
A terrific way to see the fall foliage is by taking a driving tour through Muskoka. Head out onto the open roads and admire the fiery colours, rugged shorelines, and rolling hills. Buckle up, grab a hot drink from one of the many local businesses to sip as you drive, and see why Muskoka is truly a driver's paradise.
Read on to learn more about 4 fall driving tours in Muskoka
Unforgettable Shorelines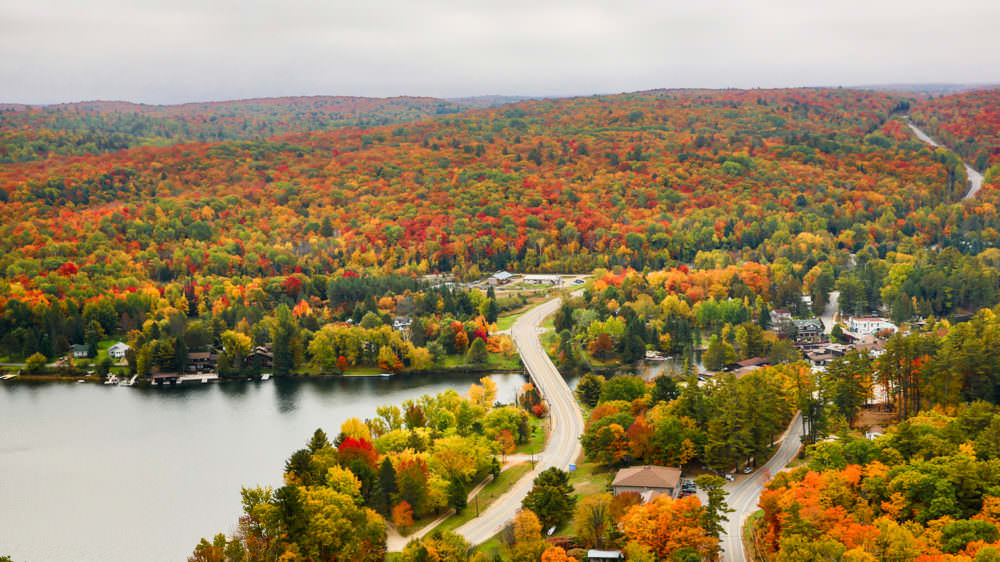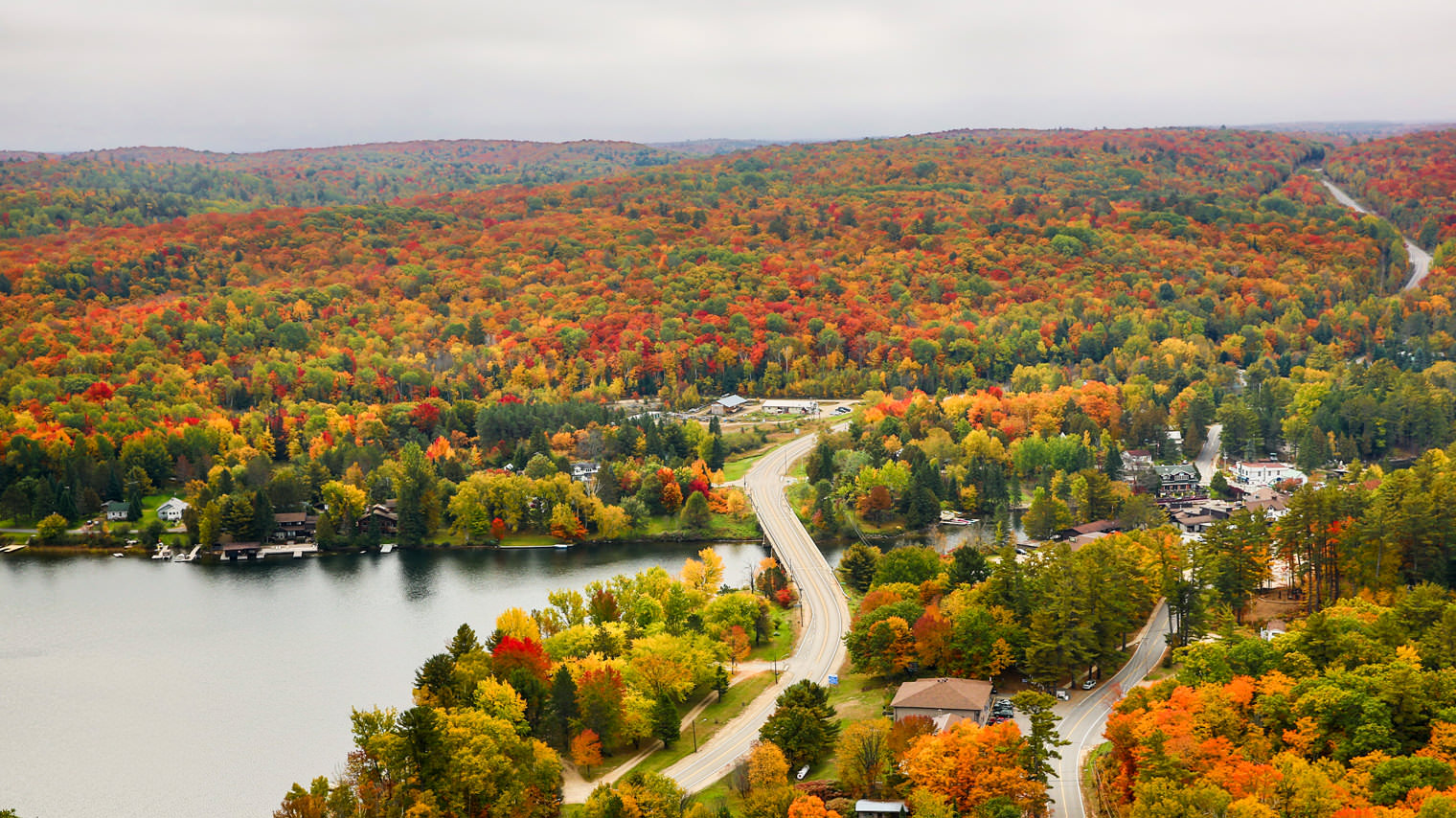 Starts and ends in Baysville
This 80-km tour takes drivers on a stunning loop around the Lake of Bays. It curves through magnificent rock cuts,  alongside the spectacular shoreline, and boasts fiery red and orange autumn colours. Stop in at one of the quaint villages of Dwight, Baysville, or Dorset to sample delicious seasonal treats from one of the many local bakeries. Or, visit the Lakes of Bay Brewery in Baysville to pick up some small-batch brews to later enjoy at home. Click here for a map with points of interest.
Follow Muskoka Road 117 east from Baysville to Dorset
Turn left on Hwy 35 in Dorset to Hwy 60
Take a left on Hwy 60 and pass through Dwight to Muskoka Road 9
Then, turn left onto Muskoka Road 2 and head back into Baysville
Visit the website for more information
Past & Future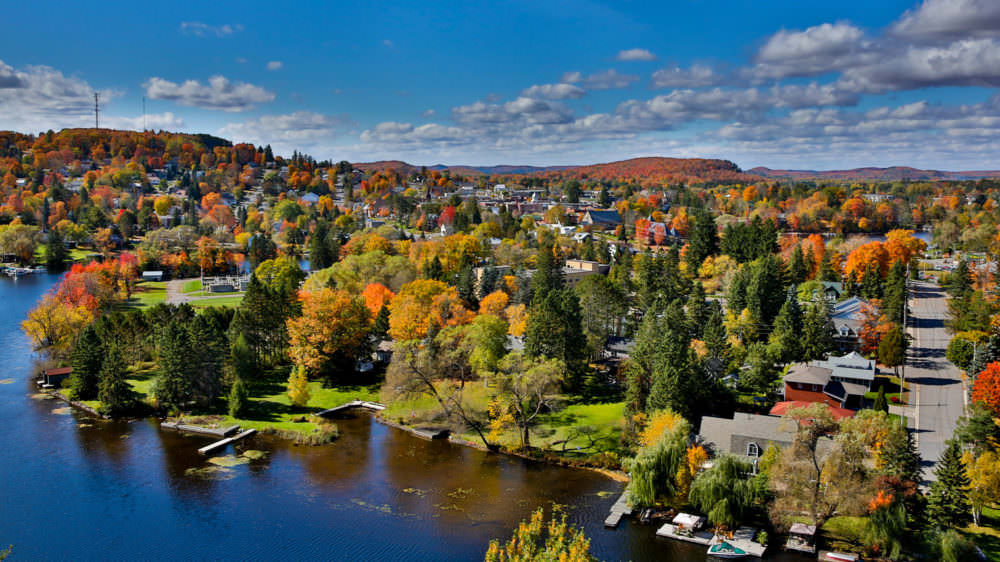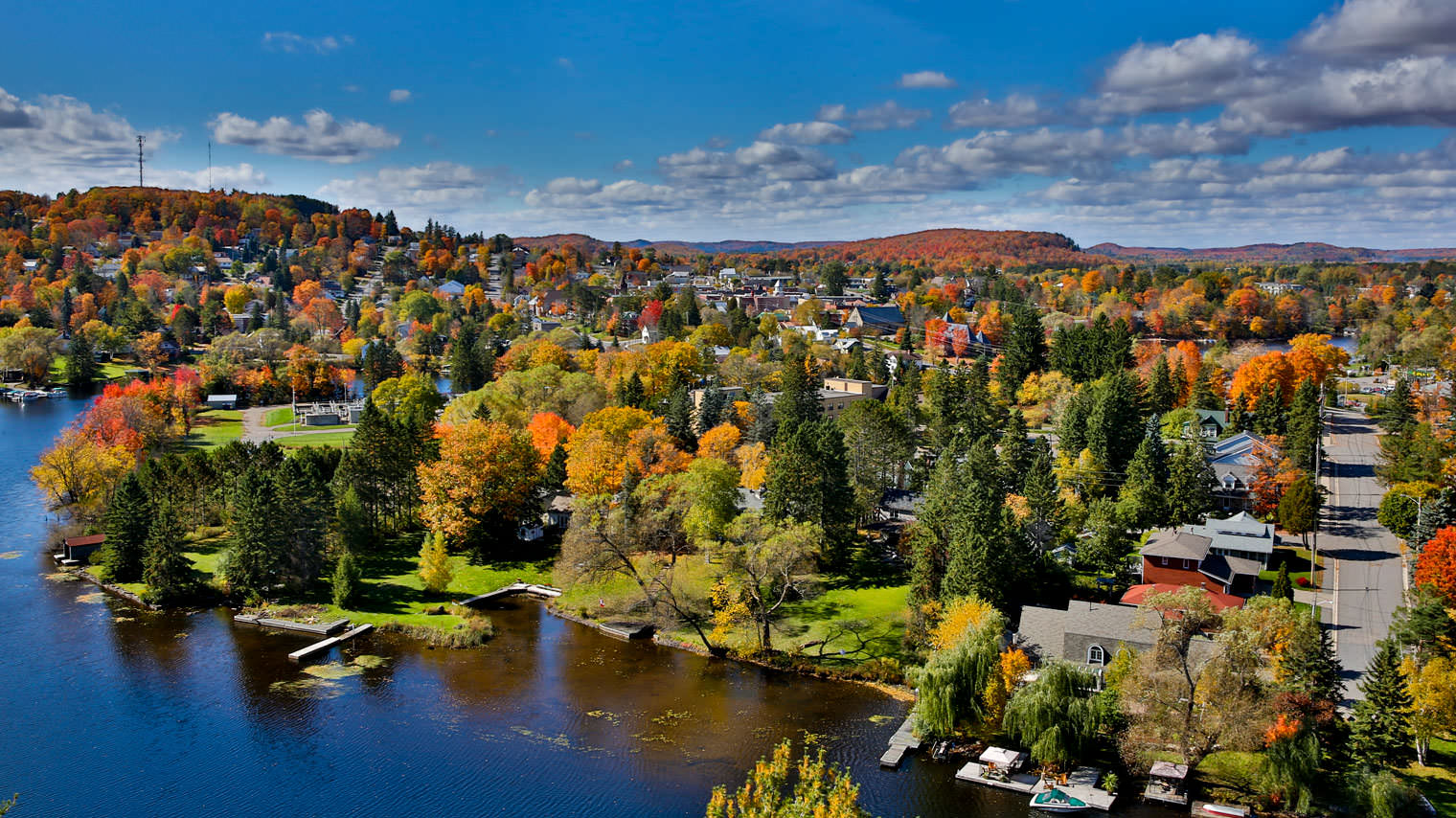 Starts and ends in Hunstville
This 110-km tour features a chain of Muskoka lakes and several historical stops highlighting Huntsville's industrial past. The crimson leaves look remarkable against the blue water of the Mary, Vernon, Fairy, and Peninsula Lakes. You'll pass by North & South Portage road, which was once the end of the world's shortest commercially-operated railway, the Portage Flyer. Be sure to stop at the Port Sydney Falls to stretch your legs and get a photo with the rapids! Click here for a map with points of interest.
Begin in Huntsville. Take Main Street west across Hwy 11, then follow Muskoka Road 4 to Muskoka Road 45
Turn right on Muskoka Road 45 to Muskoka Road 2
Turn right on Muskoka Road 2 and follow it back through Huntsville on Brunel Road and South to Muskoka Road 10
Take a right on Muskoka Road 10, through Port Sydney and out to Hwy 11
Head north on Hwy 11 to Hwy 60. Head east on Hwy 60 to Muskoka Road 9
Take a right on Muskoka Road 9 to Muskoka Road 23. Turn right onto 23 to get back to Hwy 60
Turn left on Hwy 60 to return to Huntsville
Visit the website for more information
Gateway to Muskoka & Beyond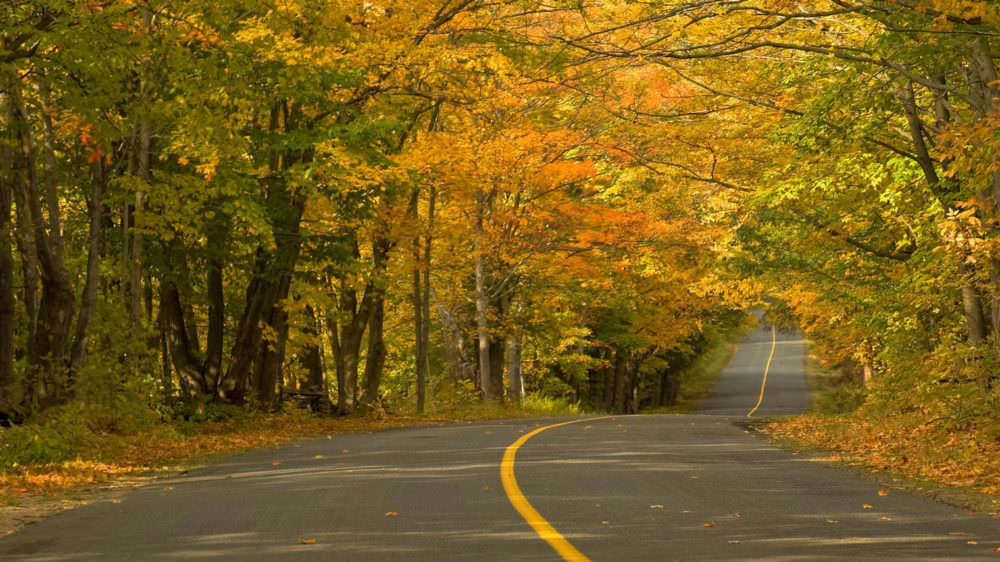 Starts and ends in Gravenhurst
Take a leisurely drive around the picturesque Lake Muskoka as you complete this 95-km route. Tour highlights include passing through the town of Gravenhurst and its rich cultural heritage (check out the century Opera House) and the raging waterfalls of sleepy Bala. Keep watch as you drive Muskoka Road 188 between Port Carling & Bracebridge for Huckleberry Cut, a striking man-made canyon that cuts right through the Canadian Shield rock. Click here for a map with points of interest.
Start in Gravenhurst. Follow Muskoka Road 169 to Bala and Glen Orchard, and on to Muskoka Road 118
Turn right on Muskoka Road 118 to Port Carling and on through the Huckleberry Rock to Bracebridge
Follow Muskoka Road 118 through Bracebridge to Muskoka Road 17
Turn right on Muskoka Road 17, past Muskoka Beach, and head back into Gravenhurst
Visit the website for more information
Muskoka's Rugged Coast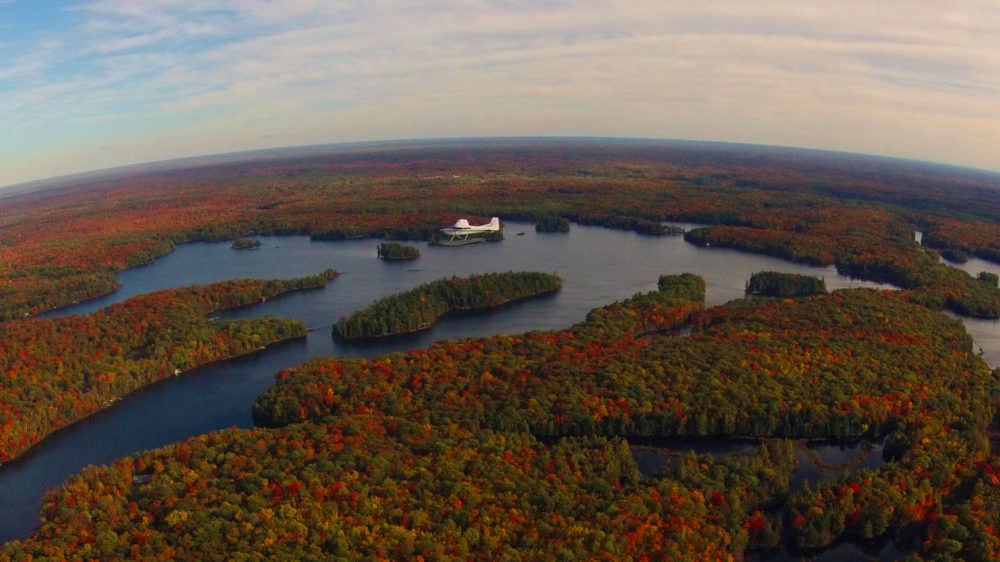 Starts and ends in Port Severn
At just over 50 km, this tour is a good choice if you're looking for a shorter drive, but still want to experience Muskoka's famous fall scenery. Georgian Bay's rugged shorelines, granite hillsides, and windswept pines make for several breathtaking views. You'll also pass by the impressive Big Chute Marine Railway, the only marine engineering feat of its kind in North America. Click here for a map with points of interests.
Start in Port Severn. Travel north on Hwy 400. Take Exit 162.
From Exit 162, take Muskoka Road 34 east to Big Chute
Return on Muskoka Road 34, cross Hwy 400 and continue west on Muskoka Road 48 to Muskoka Road 5
Turn right on Muskoka Road 5 to Honey Harbour
Return to Port Severn by taking Muskoka Road 5
Click here for more information
Fall Colour Report
To learn more about up-to-date fall colour changes in Muskoka, click here.