Make it Special in 2018!
Valentine's Day is a special day. It is the one day a year that is devoted to love, and is an opportunity to treat you and your special someone to a remarkable day together.
Muskoka is widely considered one of the most romantic vacation spots in Ontario, with its stunning natural beauty, exceptional dining experiences, cozy accommodations, and tons of 'just the two of us' activities.
If you are  looking to book an overnight romantic getaway in Muskoka to celebrate Valentine's Day, check out our collection of romantic packages.
---
Valentine's Day Dinner Reservations
Make your reservations early, as these popular spots are sure to fill up!
---
Valentine's Day 'Just the Two of Us' Fun
If you really want to wow, celebrate the entire day together and try one of these fun and exciting activities.
(1) Ice Skating Trails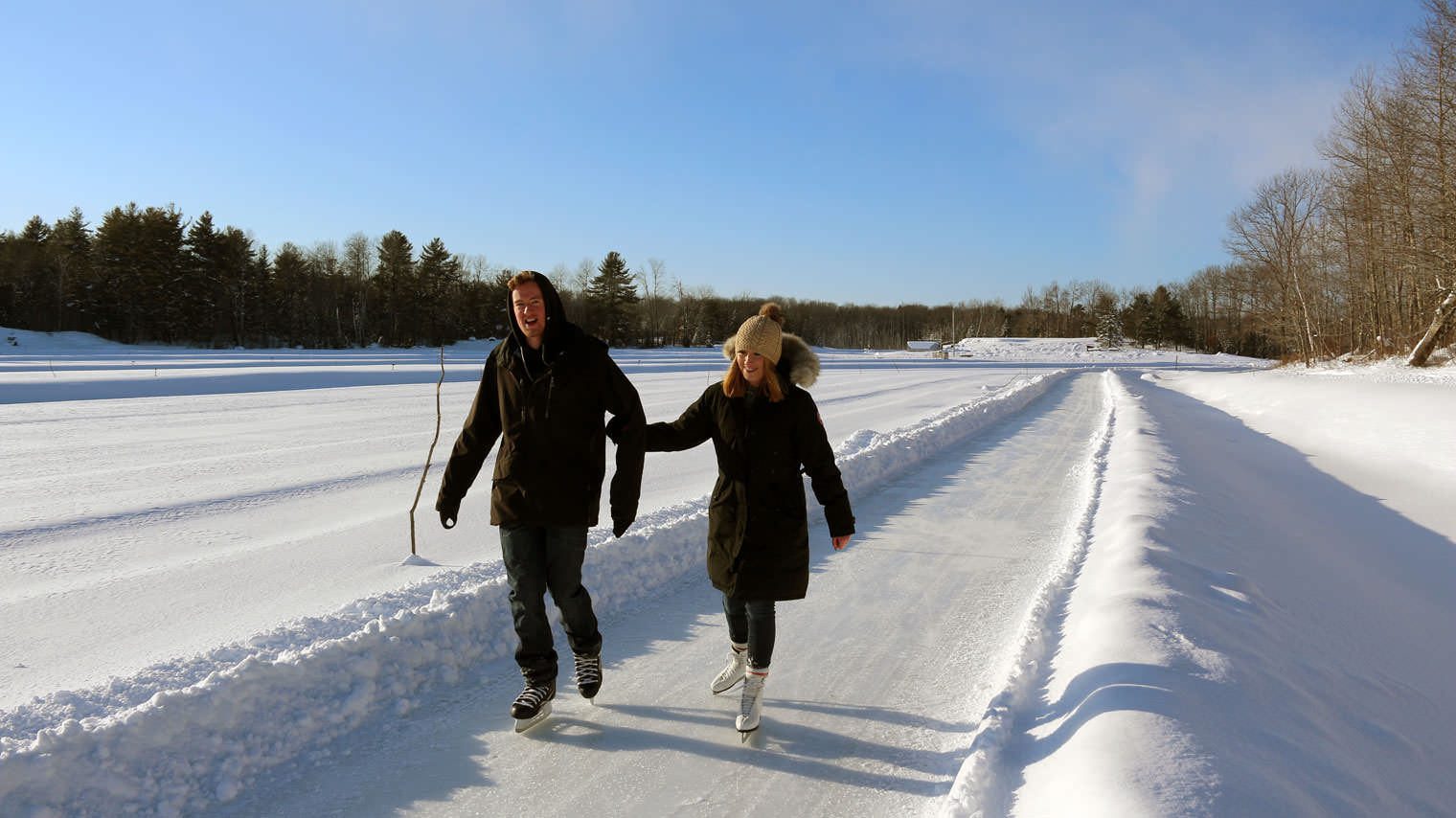 A hand-holding skate at one of the popular ice skating trails is a great way to spend the day together. Try either the Arrowhead Ice Skating Trail or the Cranberry Ice Trail
(2) Snowshoeing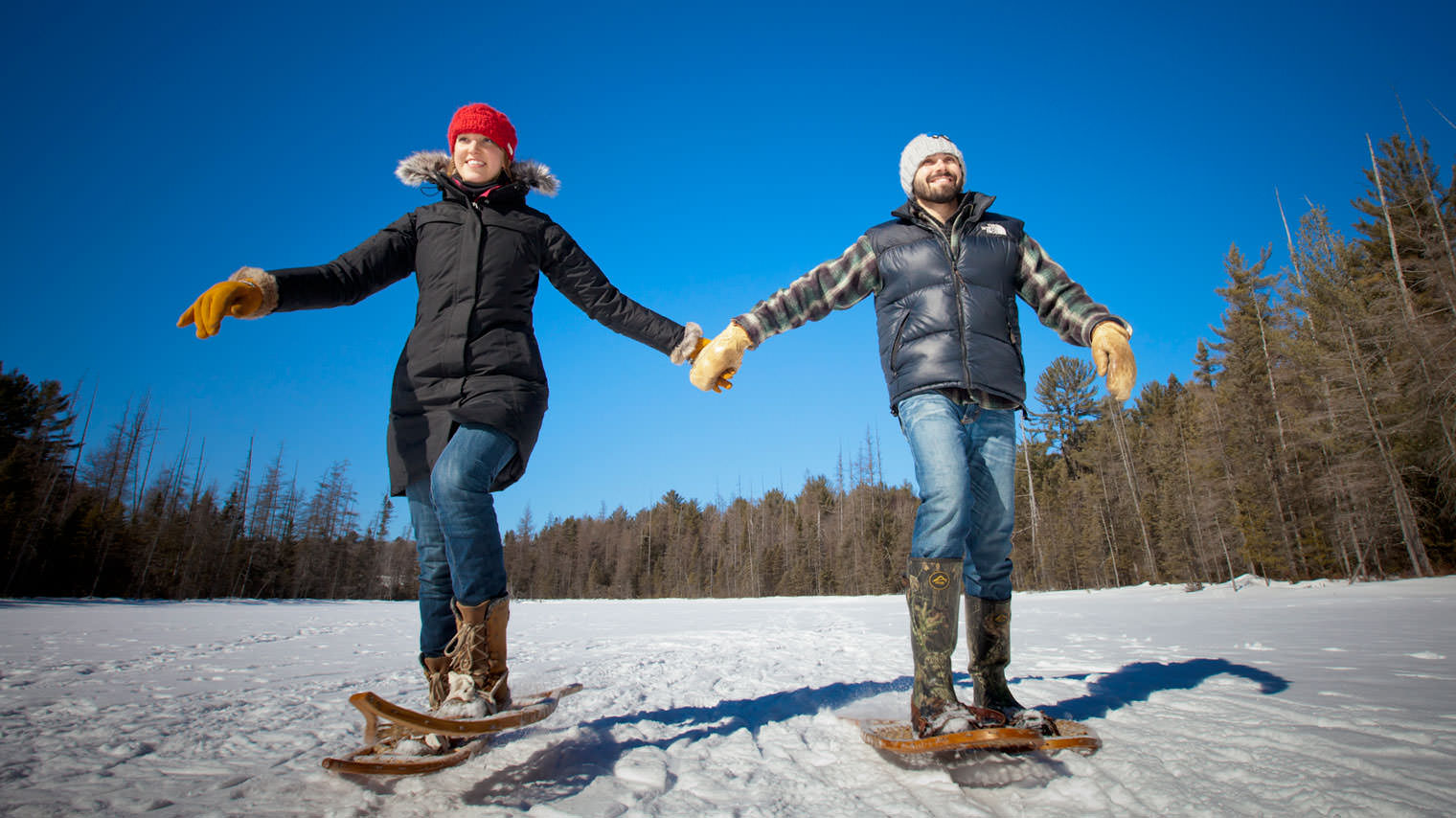 Find a snowshoe trail and head out together for this exhilarating and time-tested winter activity. If you are looking for a spot that has both great trail and rentals on-site, visit Liv Outside, KOA Muskoka, Arrowhead Provincial Park and Johnston's Cranberry Marsh and Muskoka Lakes Winery.
(3) One Horse Open Sleigh Rides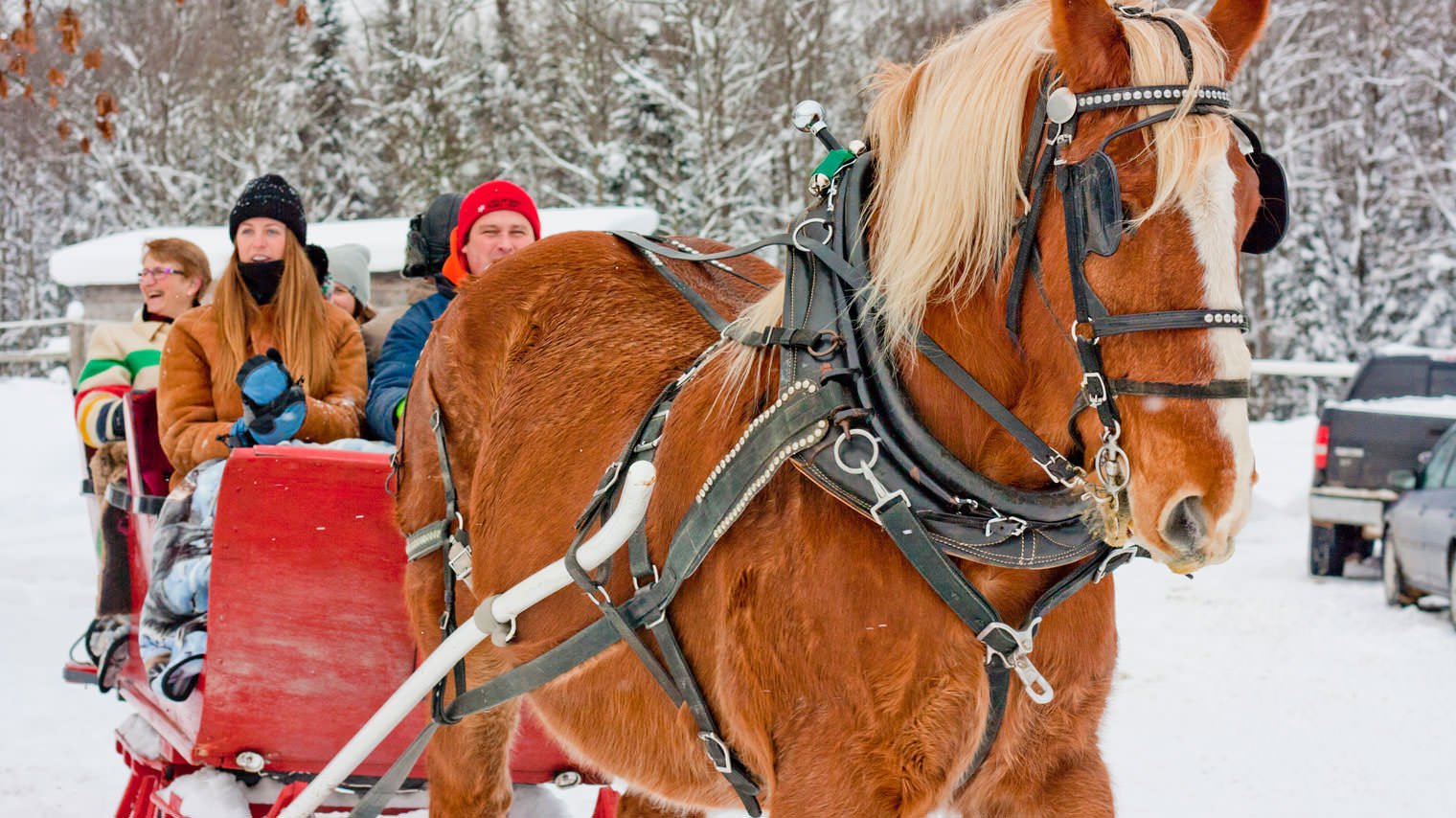 Bundle up and take a magical sleigh ride through a winter wonderland. Back of Beyond Equine Centre offers romantic rides for two in their cozy sleigh.
(4) His and Her Spa Treatments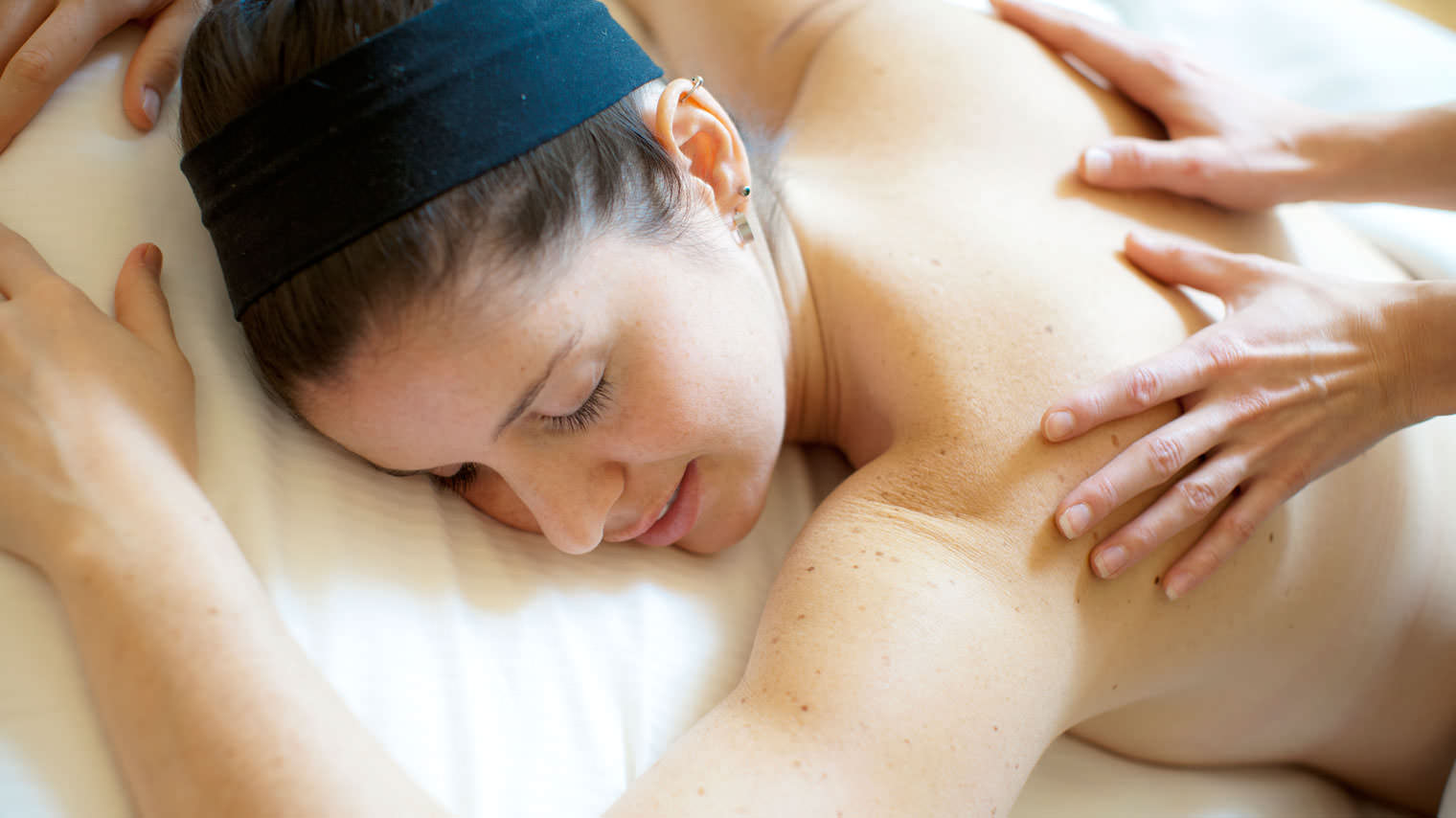 We all deserve to get pampered at the spa. Do so together, and feel rejuvenated together. Book early, couple's spa treatments are popular around Valentine's Day. Check out the Spa Rosseau, Trillium Spa, Amba Spa at Deerhurst Resort and the Avalon Spa at Christie's Mill
(5) Dogsledding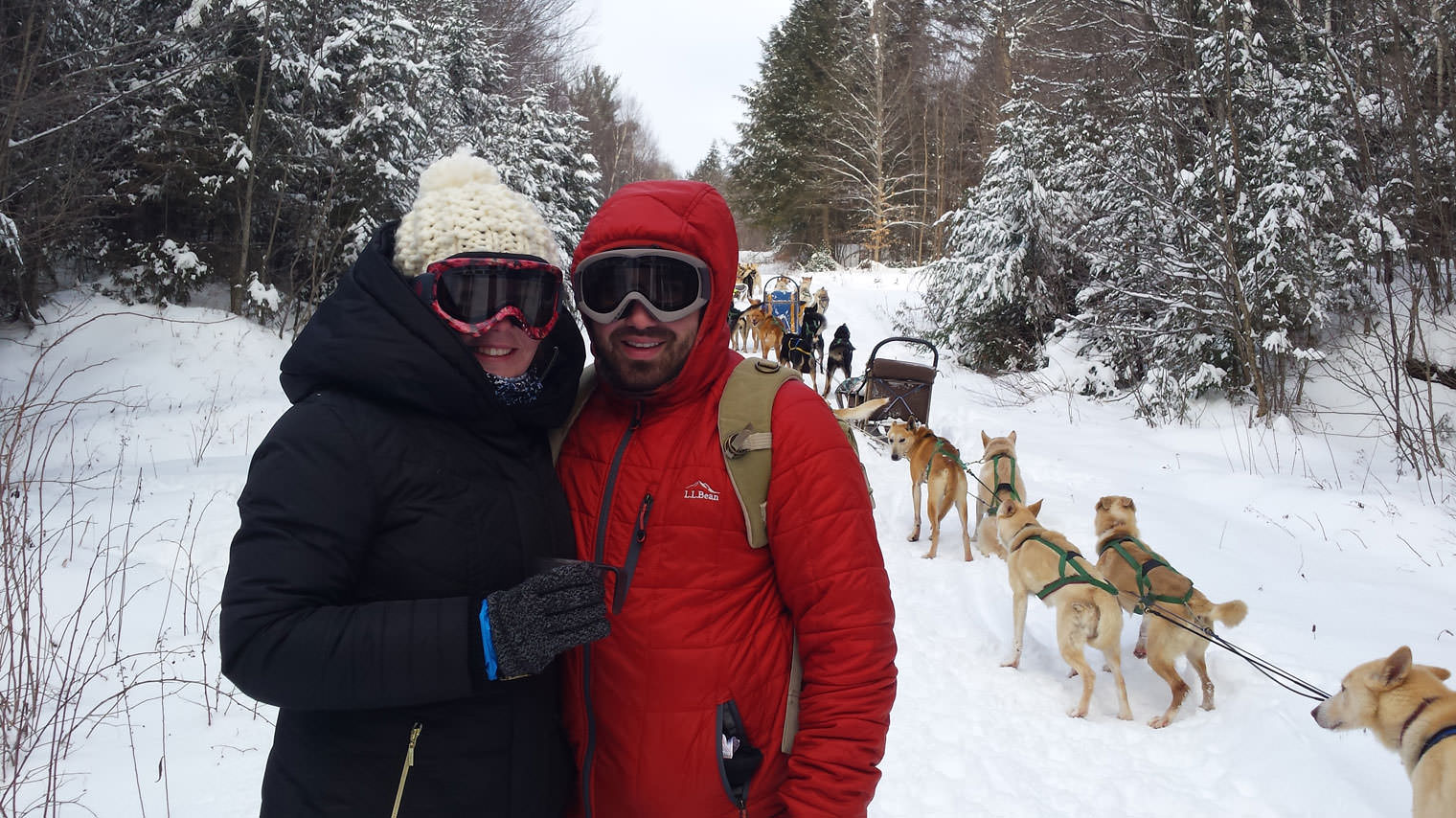 Sometimes it is the activities you wouldn't think of, like dogsledding, where you end up having the most fun together! North Ridge Ranch in Huntsville offers dog sledding excursions along with their team of Alaskan huskies.
---
Related Content: Interested in a romantic Valentine's day getaway?
Browse through our romantic getaway packages