A Magical Skate Through Downtown Bracebridge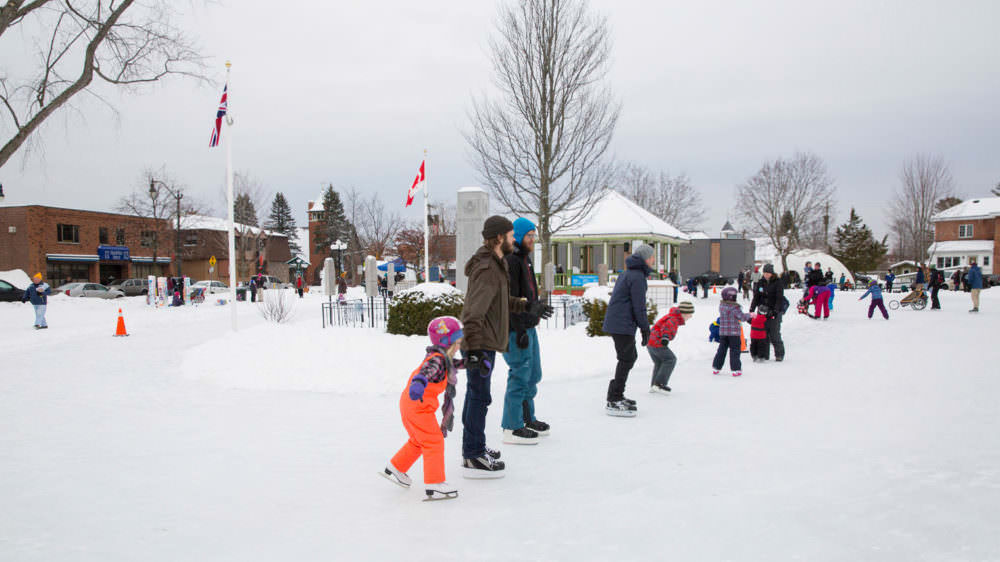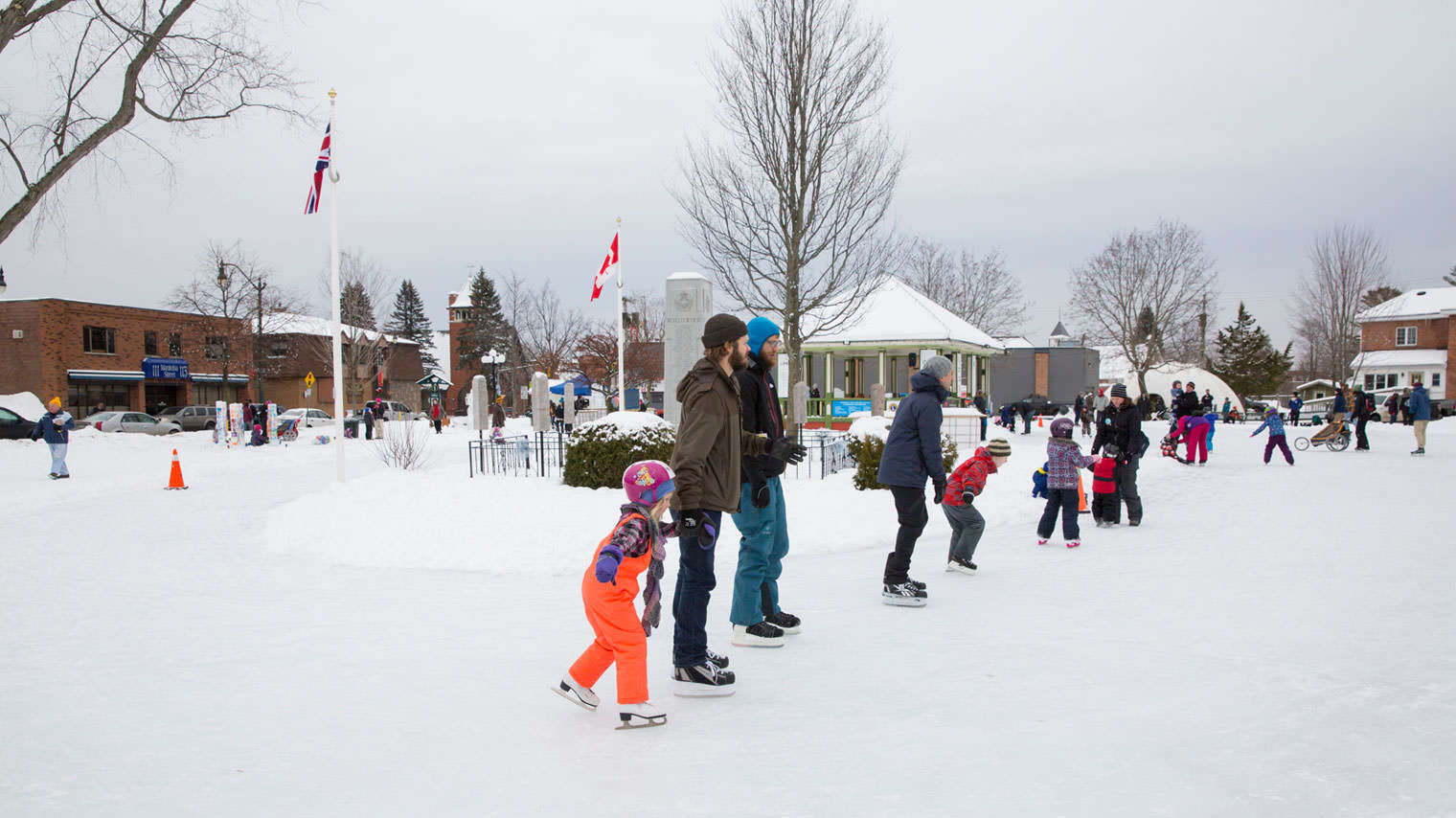 The Memorial Park Winter Village's skating trail is weather dependent. Visit their Facebook Page for the latest updates. Skating hours are from sunrise until 9pm daily, weather dependent.
Unveiled to the public in January 2016, the Memorial Park Winter Village in downtown Bracebridge has created tremendous buzz. Featuring an ice skating rink that wraps around the park and carves in and out of Bracebridge landmarks, the Winter Village brings its own exciting take on Canada's favourite pastime.
What makes the Memorial Park Winter Village so unique is its location right in the heart of Downtown Bracebridge. This creates so many more possibilities for skaters to have a 'night on the town' like no other.
---
Best Ways to Experience this one-of-a-kind Skating Trail
Date Night: Start your evening off with dinner for two at one of the many exceptional restaurants nearby before heading over to Memorial Park for a hand-holding skate underneath the stars. Or go for a skate first and finish your evening with a sweet dessert and specialty coffee at a nearby restaurant. A local favourite, The Old Station Restaurant offers a warm atmosphere and delicious comfort food only 100m from the park.  The opportunities are endless – you could even catch the newest flick at the Norwood Theatre after a skate! On Friday and Saturday nights the trail has music playing which just adds to the coolness factor.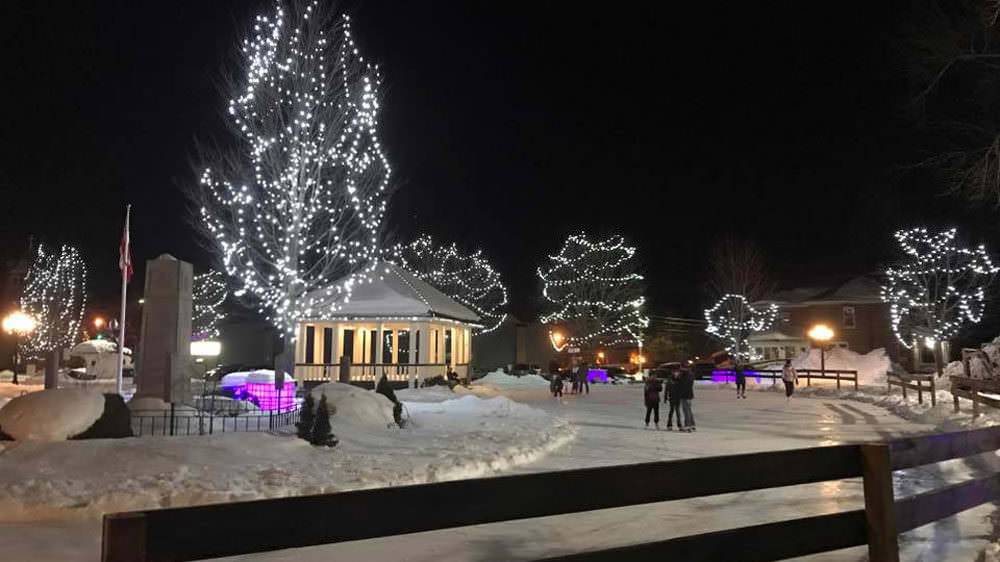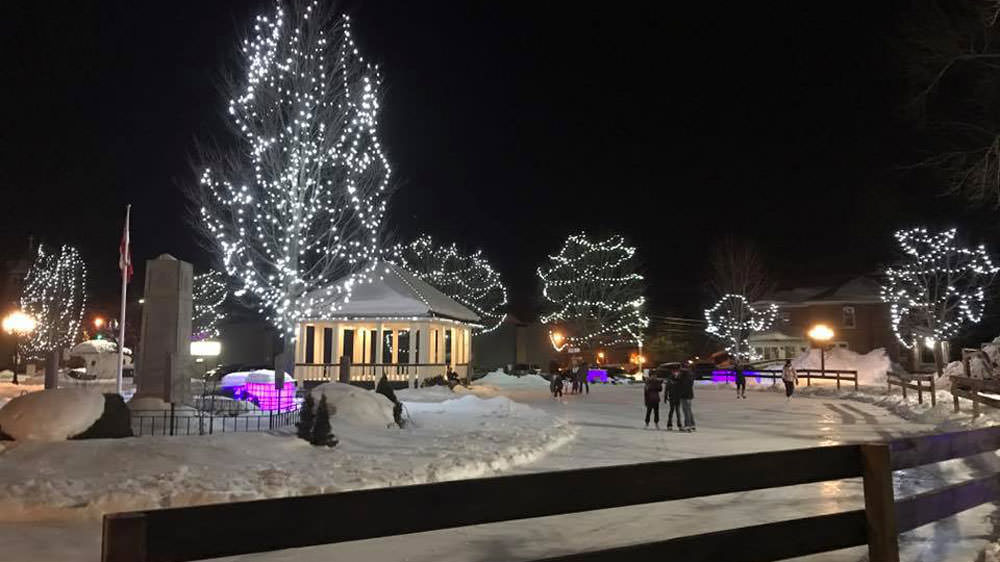 Family Time: Saturdays and Sundays are the perfect time to bring your family to downtown Bracebridge and go for a skate. The whole family can skate until their hearts content before walking to one of the closeby shops for a round of hot chocolate.   There are a number of cafes nearby, and The Pasta Shoppe Bakery & Fine Foods is just steps away. The world famous Maple buttertarts from The Pasta Shoppe Bakery & Fine Foods are a must-try!
More winter fun in Bracebridge
Annie William Park has a traditional outdoor rink with hockey nets
Bracebridge Resource Management Centre is a hidden gem and has some of the best groomed cross country ski trails in Muskoka
Fat biking is one of the hottest trending winter activities in Canada.
Liv Outside has fat bike rentals available, and access to fat bike trails that are regarded as some of the best in Canada.