Now playing at the Gravenhurst Opera House
July 23, 2018 – MUSKOKA ON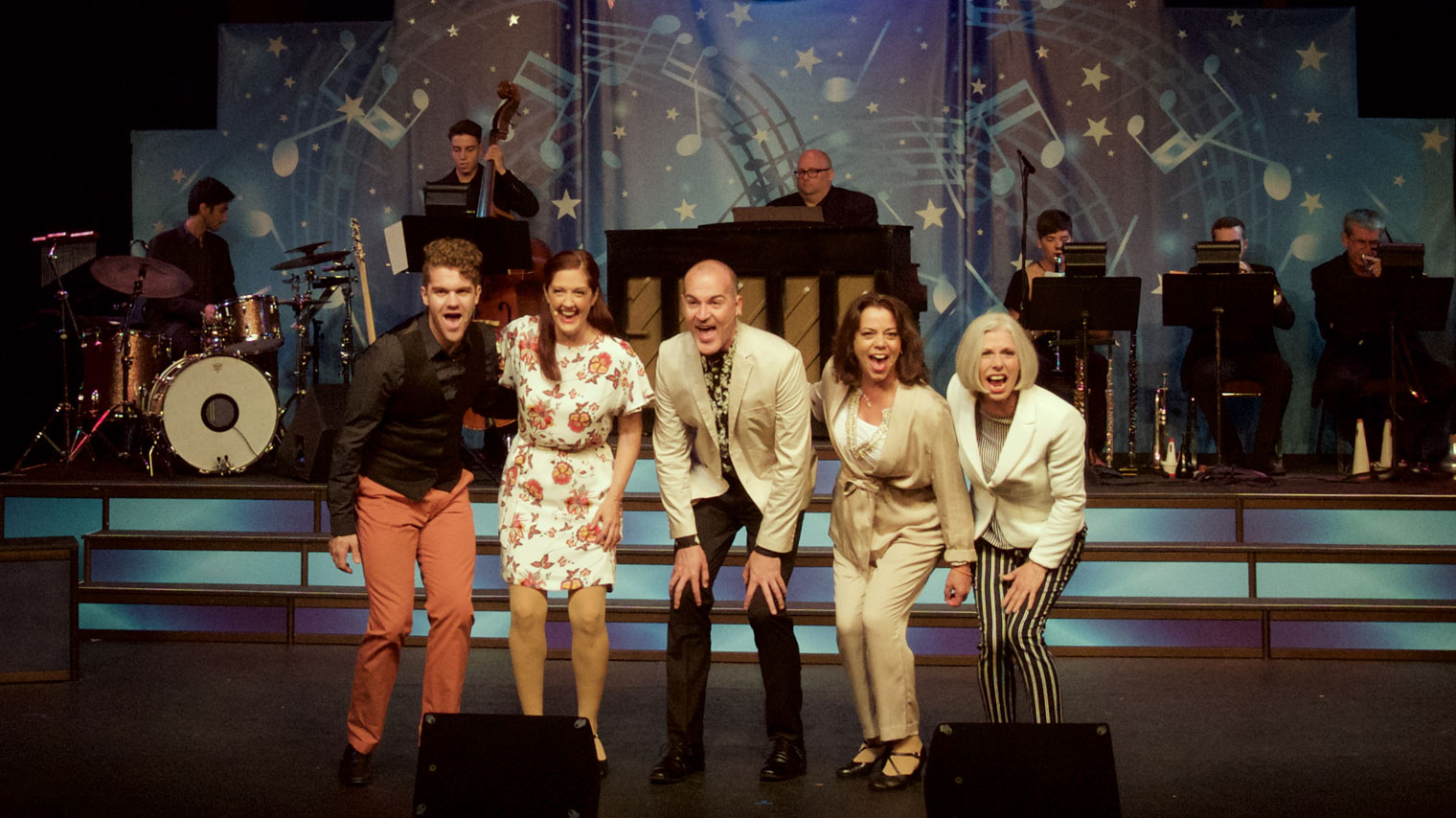 It'll be a hot time in the old town tonight!
Theatre Review by Paul Feist
THE WORLD GOES 'ROUND, now playing at the Gravenhurst Opera House, is a high energy musical, highlighting the musical genius of John Kander and Fred Ebb. Some of you might now be thinking, who? But if you've lived on this planet for any length of time, you will have heard and enjoyed the many award-winning tunes of this prolific duo. The show, conceived by Susan Stroman, David Thompson & Scott Ellis, includes familiar hits like NEW YORK, NEW YORK– ALL THAT JAZZ- CABARET, and ARTHUR IN THE AFTERNOON just to name a few.
Director, David Rogers, from Petrolia Summer Theatre, and assistant Kerry Gage, make sure this exceptionally talented cast will have you toe-tapping and singing in your seats. The octane fueled ensemble of JANE MILLER, DEAN DEFFETT, NAOMI COSTAIN, J.P. BALDWIN & DEBBIE COLLINS will leave you wanting more. They sing, act and dance up a storm, providing the ultimate trifecta of musical theatre brilliance. Their Sara Lee number had my sweet tooth craving a second piece.
Fabulous set design by local designer, David Rose, and backed up on stage by a superb 6-piece band under the direction of Greg Gibson, this show is guaranteed to leave you feeling twenty years younger than when you arrived. Be sure to put The World Goes 'Round on your must see list for this summer.
Showtimes
Running July 18 – August 24
Matinee Performances
Tuesday, Wednesday, Thursday
Doors 1:30 PM | Show 2:30 PM
Evening Performances
Wednesday, Thursday, Friday & Saturday
Doors 7:00 PM | Show 8:00 PM
For more information or to purchase tickets visit: www.gravenhurstoperahouse.com