Gifts inspired by the great outdoors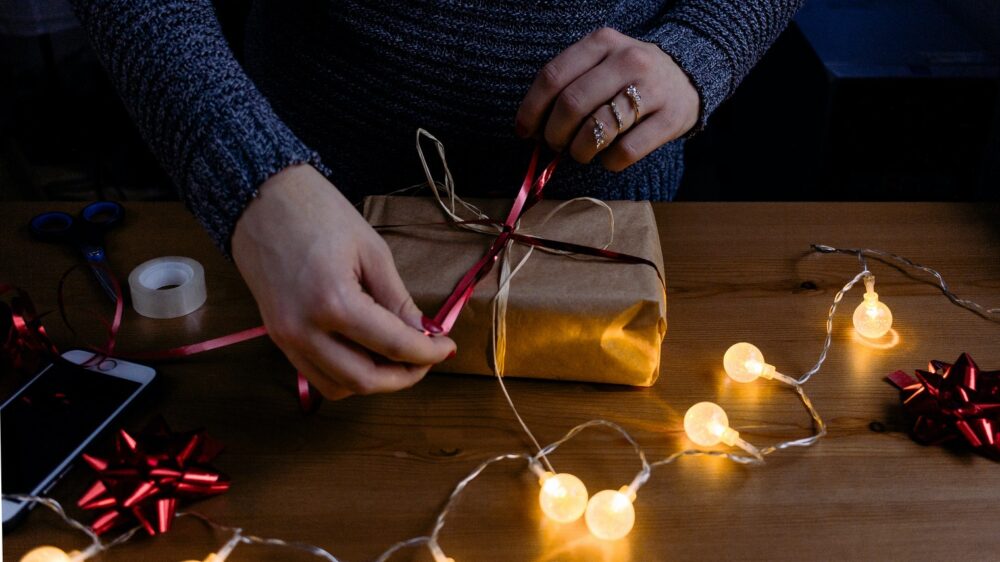 One of the most challenging problems during the holiday season is finding the perfect gift for that hard-to-shop-for person on your list. And, after countless hours spent adding and removing items from your online shopping cart, or carefully navigating the in-store crowds, you're probably exhausted. Why does holiday shopping have to be so difficult?
Fortunately, we've made gift-buying a little easier this year with our comprehensive guide to the best local businesses to find the perfect gifts. We've rounded up several local businesses that offer gifts with the outdoors enthusiast in mind for this blog post. From a new pair of snowshoes to Algonquin Park-themed t-shirts, you'll be sure to find something for the outdoors fan on this list.
Read on to learn more about 5 gift ideas for outdoor enthusiasts offered by local businesses in Muskoka.
Algonquin Outfitters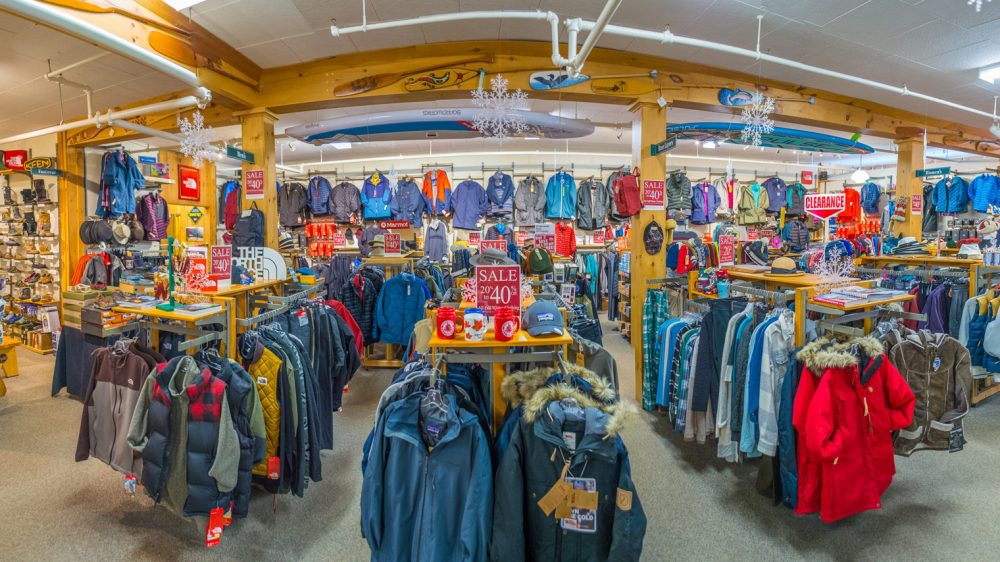 Various locations, Muskoka
Algonquin Outfitters is a must-stop this holiday season if your list includes an outdoor adventure fan. They offer a wide variety of gear, clothing, accessories, footwear, and souvenirs designed with the outdoors in mind. Their Huntsville, Oxtongue Lake, Bracebridge, and Haliburton locations are currently open for in-store shopping. Or, conveniently shop from the comfort of your own home with their online store. They offer free shipping on orders over $50.
Is the outdoors enthusiast in your life looking to get started with winter sports? Check out AO's snowshoe or ski products for the perfect gift. Perhaps they're always a little chilly? Look through the clothing section and find a cozy sweater or fleece jacket to help them stay warm this winter.
Visit their website for more information
Portage Store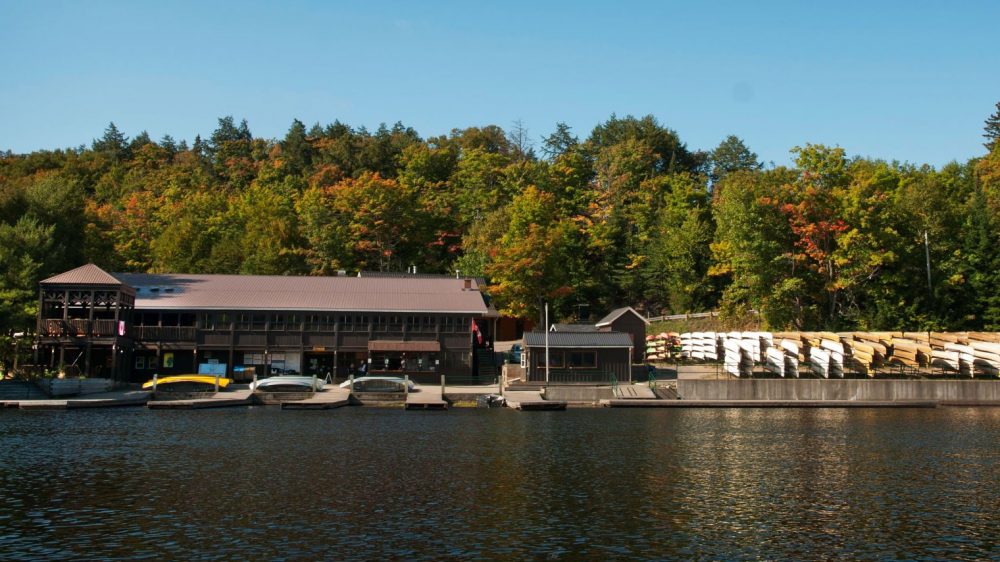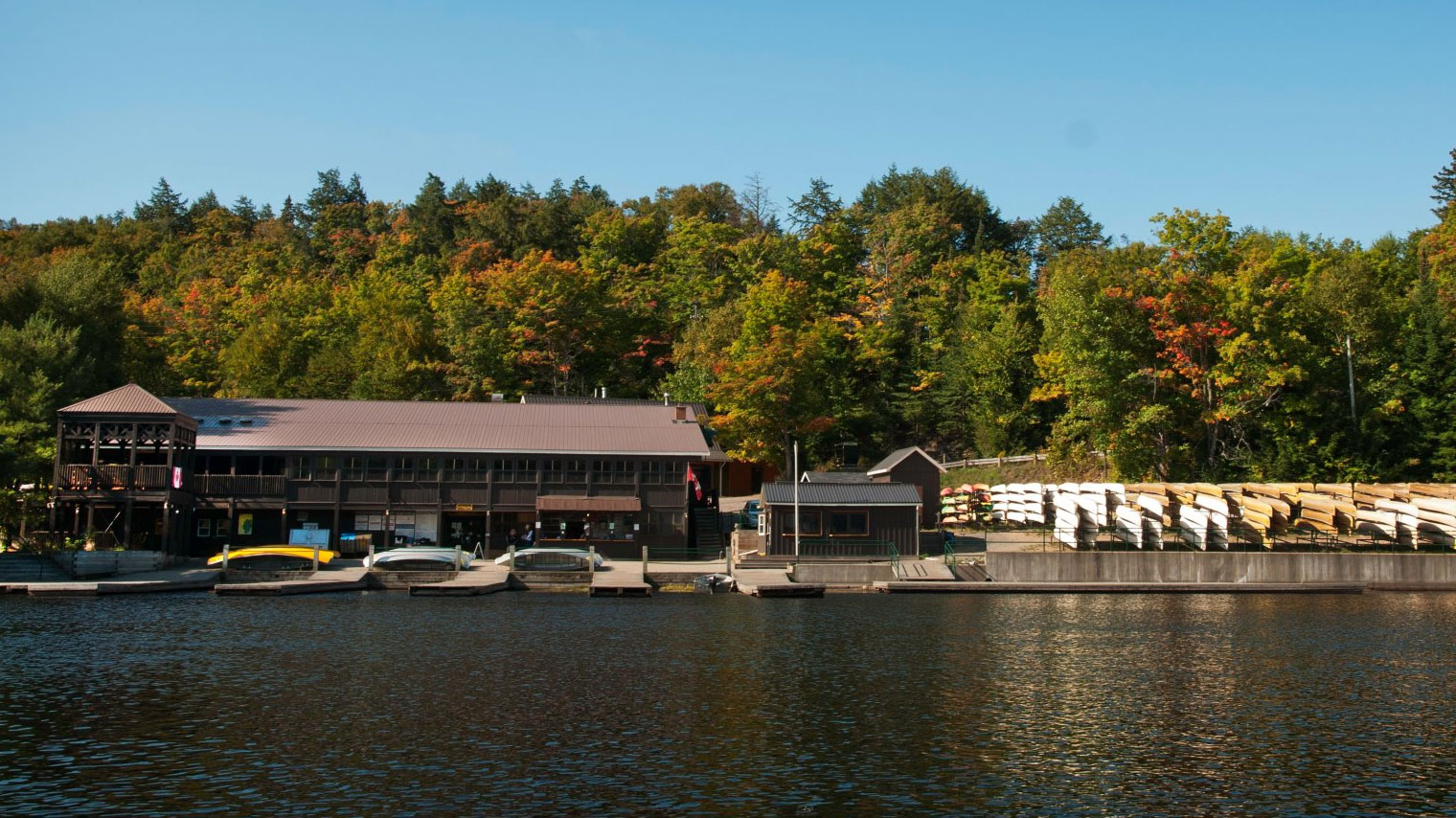 Online e-store
The Portage Store, located on the picturesque Canoe Lake, is passionate about promoting Algonquin Park's timelessness. Check out their online gift shop to find an Algonquin-inspired present perfect for any outdoor enthusiast. And, with a $5 flat-rate for shipping anywhere in Canada, you'll want to load up your online cart.
Bring back memories of sunny afternoons spent paddling around Algonquin Park with a soft, paddle-emblazoned crew neck. Or, pick up the Algonquin Park portage t-shirt, available in blue, maroon, heather brown, and army green. And don't forget the kids! The Algonquin Park S'more Campfire t-shirt, designed especially for children, is sure to delight the very youngest outdoor fans.
Visit their website for more information
Ontario Parks Store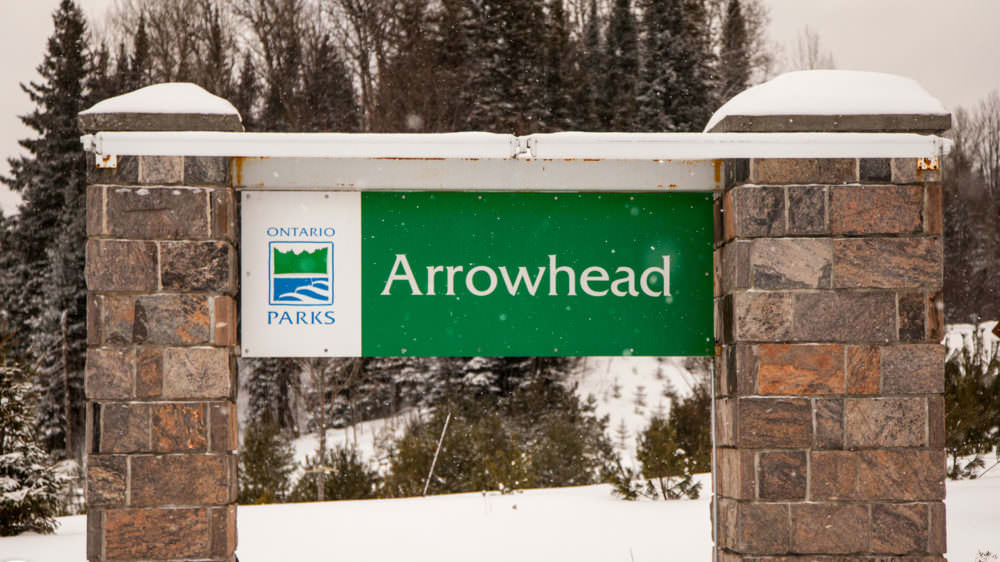 Online e-store
Are you buying for someone who loves spending time at Muskoka's many provincial parks, like Algonquin or Arrowhead? If so, you'll want to head over to the Ontario Parks online store to find a gift they'll absolutely love.
Give the gift of exploration with an Ontario Parks seasonal day-use permit. This pass gives holders unlimited day access to all of Ontario's provincial parks, meaning unlimited access to hiking trails, scenic beaches, cross-country ski trails, and lakes to paddle. Choose from the Annual Day-Use, Summer Day-Use, or Winter Day-Use permits.
Another must-have for any avid Ontario Parks camper, hiker, or paddler is a map with the park's backcountry sites, access points, and hidden points of interest. Check out the various maps available from the park's website.
Visit their website for more information
Liv Outside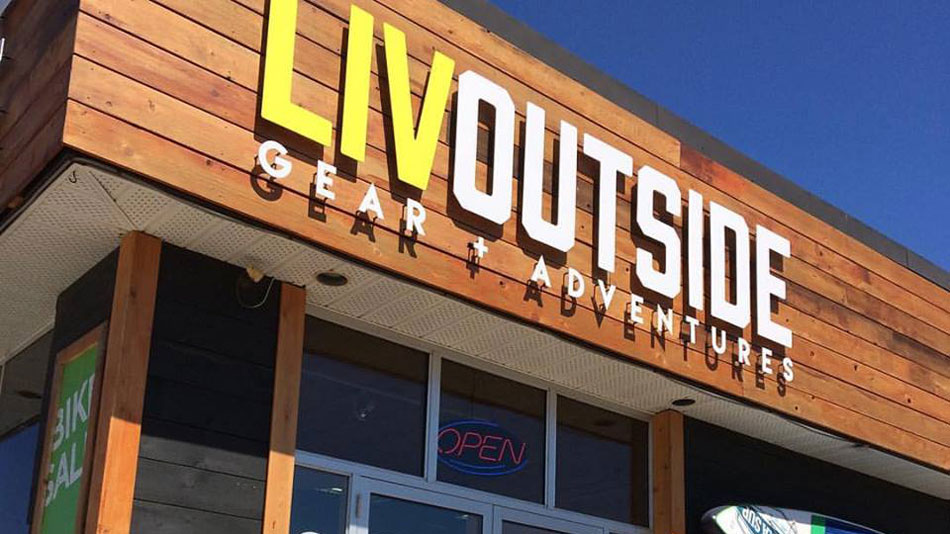 271-1 Ecclestone Dr., Bracebridge
Liv Outside is a top destination for adventure gear in Muskoka. They offer the very best deals on outdoor apparel and gear, including paddling, biking, fishing, camping, and winter necessities. Stop by their storefront along the gorgeous Bracebridge riverfront or shop online to pick up that must-have outdoor accessory for the adventurer on your list.
For a gift that's a little more interactive, why not give one of Liv Outside's Guided Winter Adventures? From a Private Fat Biking Guided Excursion to a Snowshoe Adventure, Liv Outside's guided trips are the perfect gift that won't soon be forgotten. It's also a great option for your partner or bestie, as it's a gift-experience you two can do together!
Click here for more information
Muskoka Stay n' Play Tours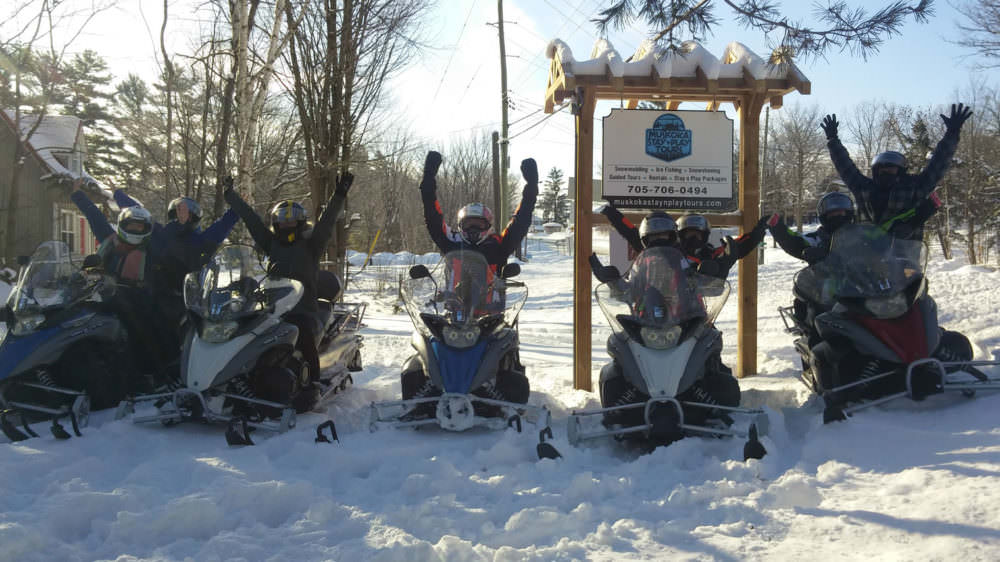 3048 Muskoka District Rd 169, Bala

For the ultimate outdoorsy gift, treat you and your nature-loving pal to a guided winter adventure with Muskoka Stay n' Play Tours. Experience cottage country's magical winter wonderland through an exciting snowmobile, snowshoe, or ice fishing adventure package. This is one gift that is sure to make memories.
Enjoy an afternoon of snowshoeing, snowmobiling, and wine tasting with the snowshoe/snowmobile package. You'll have access to snowmobiles, fuel, riding gear, and 2 hours of snowmobile use a day. Snowshoeing on the Cranberry Marsh trails, skating the ice loop, and wine tasting at the Muskoka Lakes Farm & Winery are also included in the package.
Always wanted to try ice fishing? The guided ice fishing package includes a fishing guide, rental gear, gas and oil, a heated hut, fishing gear, and bait. Afterwards, tour guides will prepare and cook your catch for you on the ice. Snowmobiling (1/2 or full day) is offered as a package add-on.
Click here for more information
Stay and Play
Make the most of your Muskoka experience and check out our top recommendations for places to stay and perfect getaway packages.