Delicious brews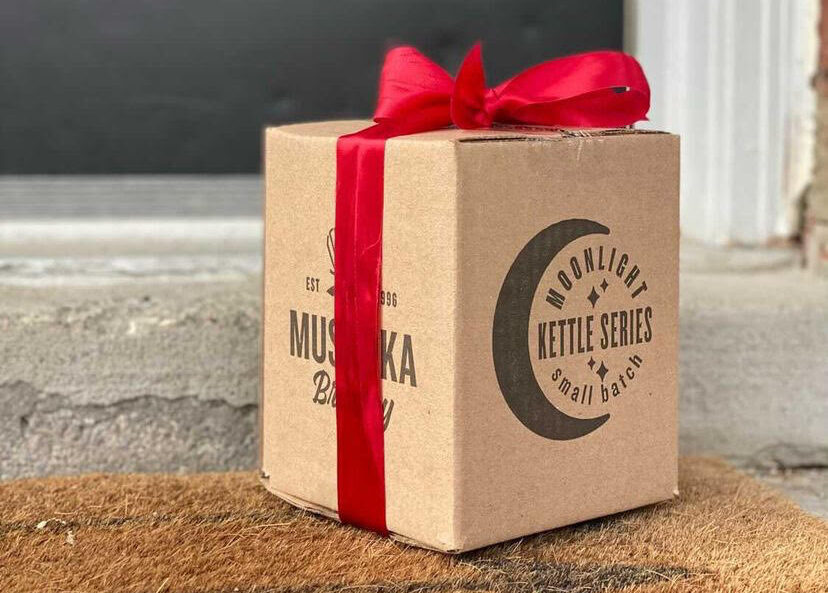 One of the most challenging problems during the holiday season is finding the perfect gift for that hard-to-shop-for person on your list. And, after countless hours spent adding and removing items from your online shopping cart, or carefully navigating the in-store crowds, you're probably exhausted. Why does holiday shopping have to be so difficult?
Fortunately, we've made gift-buying a little easier this year with our comprehensive guide to the best local businesses to find the perfect gifts. We've rounded up several local businesses that offer gifts with the brew-lover in mind for this blog post. From a cranberry wine gift box to a mystery beer taster pack, you'll be sure to find something for the beer, wine, or coffee fan on your list.
Read on to learn more about 5 gift ideas for brew-lovers offered by local businesses in Muskoka.
Lake of Bays Brewing Co.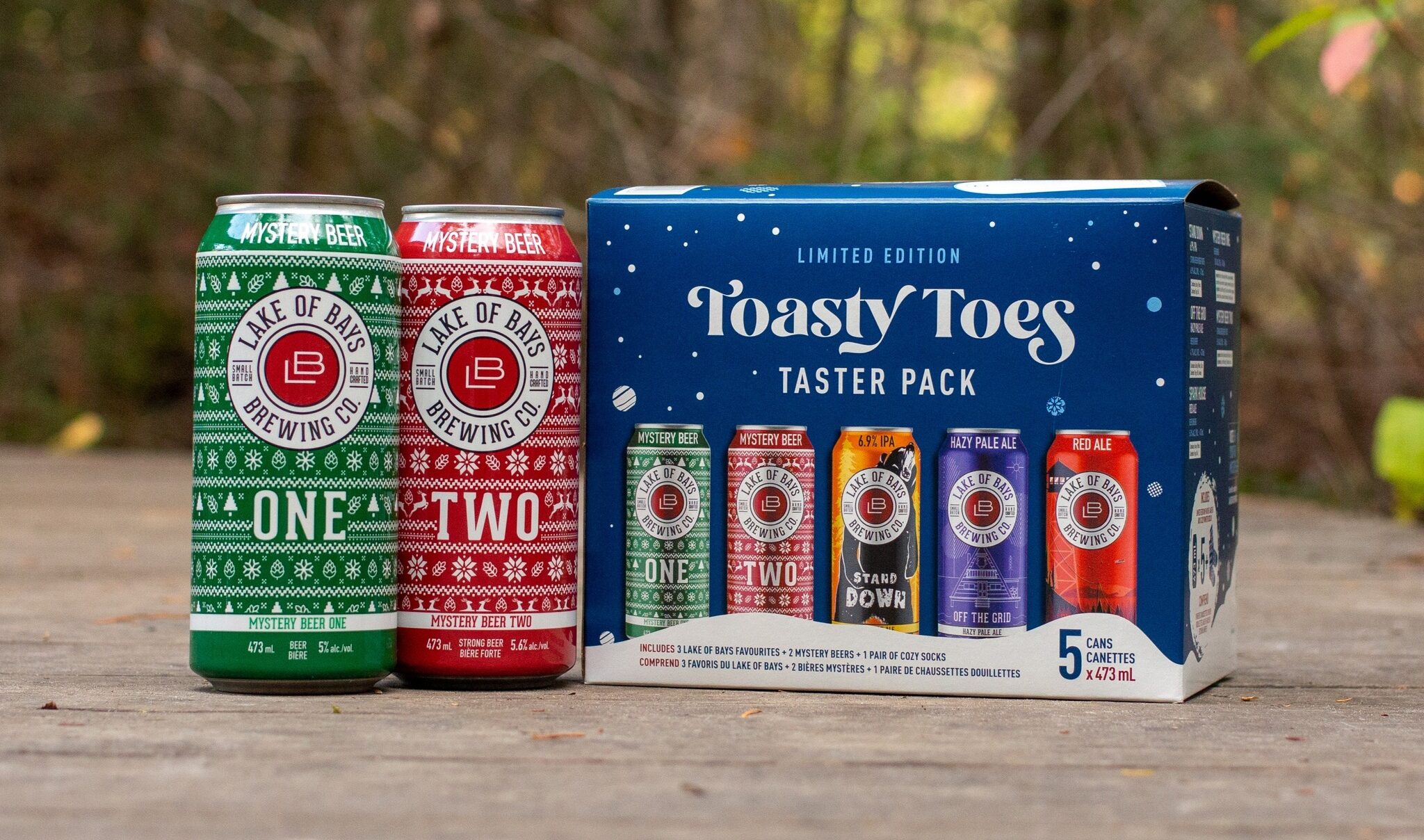 Various locations in Muskoka & online e-store
Classic brews, mystery beer, and a pair of festive, cozy socks, all wrapped up in one holiday box? The Tasty Toes Holiday Taster Pack from the Lake of Bays Brewery truly offers it all! This taster pack includes three of their classic brews (Red Ale, Starboard New England Pale Ale, Off the Grid Hazy Pale Ale) and 2 mystery brews (one flavored, one non-flavored). After trying the mystery beers you'll have the chance to vote for your favourite and then be entered to win a giftcard to the Lake of Bays Brewery. And, don't forget the holiday-themed socks included in the box. Great beer and cozy socks? Your brew-loving bestie is sure to love this holiday box.
Purchase the Tasty Toes Holiday Taster Pack from any of the Brewery's retail locations (Baysville, Huntsville, Bracebridge), or in select LCBO stores.
Visit their website for more information
Muskoka Brewery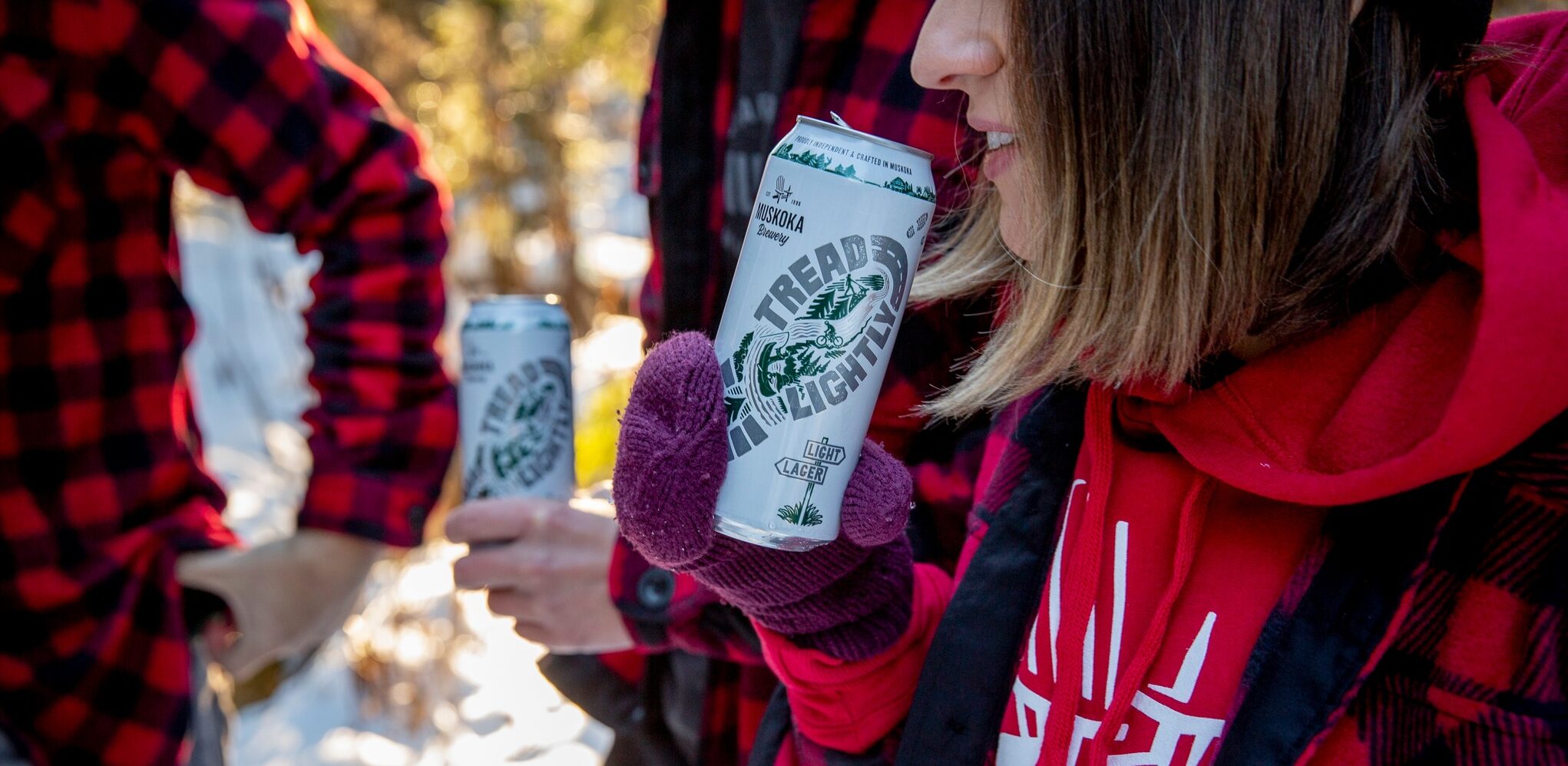 Online e-store
What's better than enjoying a cold, refreshing pint of beer from Muskoka Brewery? Enjoying 4 Muskoka Brewery brews delivered straight to your doorstep each month, of course! For the ultimate brew-tastic gift, give a subscription to Muskoka's Brewery Moonlight Kettle Beer Club. With this subscription, you'll receive 4 limited-edition beers delivered straight to the address of your choosing each month. The subscription includes other great perks too, like an exclusive Local Beer Club member pint glass and a surprise 4-pack to celebrate your birthday.
Choose from 3, 6, 0r 12-month subscription plans. Purchase online from the Muskoka Brewery website. Don't forget to include the name and address of the gift-receiver in the check-out notes!
Visit their website for more information
Muskoka Lakes Farm & Winery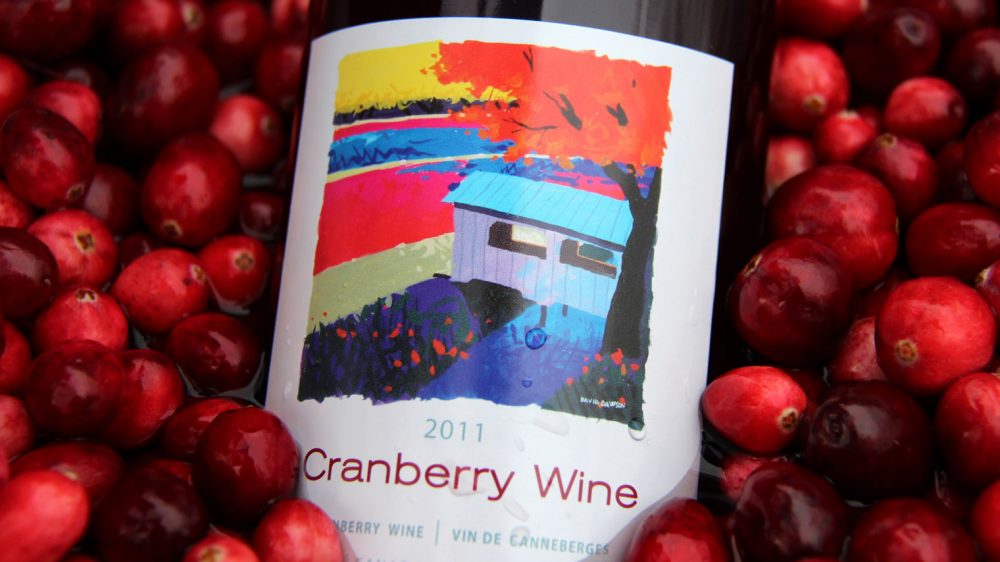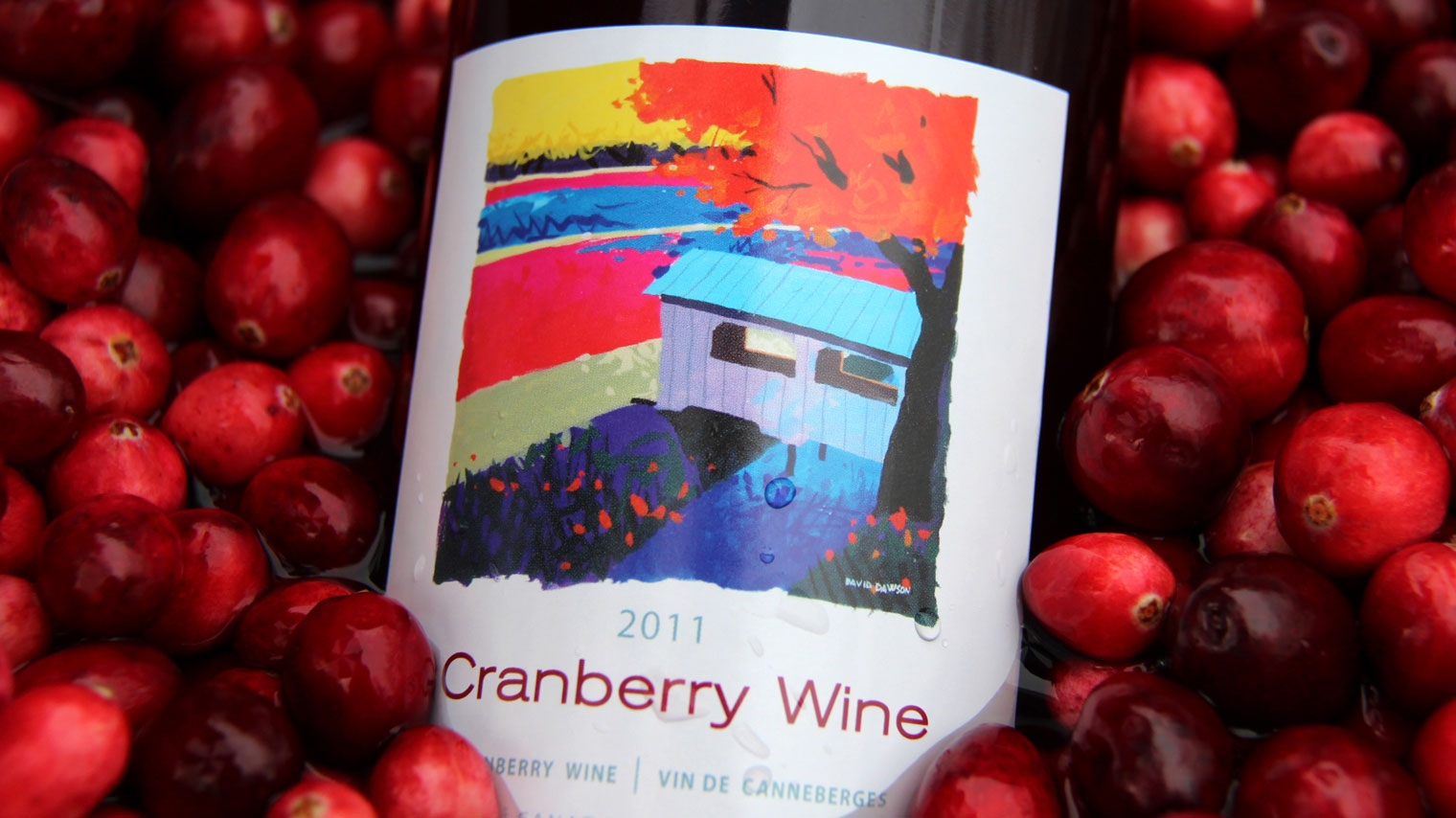 1074 Cranberry Rd, Bala & Online e-store
Does your list include a wine-lover? If so, you'll want to check out all of the delicious, cranberry-inspired wine products from the Muskoka Lakes Farm & Winery this holiday season.
Browse the winery's e-store to find the perfect bottle for the wine fiend in your life. Muskoka Lakes' wine is crafted with quality, local fruit in small batches using traditional methods. This means you'll experience a quality of wine that is unparalleled. The wines come in a range of styles, from dry to dessert, from full-bodied to light and crisp.
For a true taste of Muskoka, gift a bottle of Cranberry Blueberry Wine. The tartness of fresh, farm-grown cranberries balances well against the delicate sweetness of wild blueberries. Find it through the Muskoka Lakes Farm & Winery online store or at select LCBO locations.
Looking for more of an 'experience' gift? Book a Tutored Wine Tasting afternoon at the farm for you and your wine-loving bestie. Together, you'll sample 6 different wines, from dry to dessert, alongside knowledgeable winery staff. Please note that all bookings must be paid for in advance and cannot be rescheduled.
Visit their website for more information
Sawdust City Brewing Co.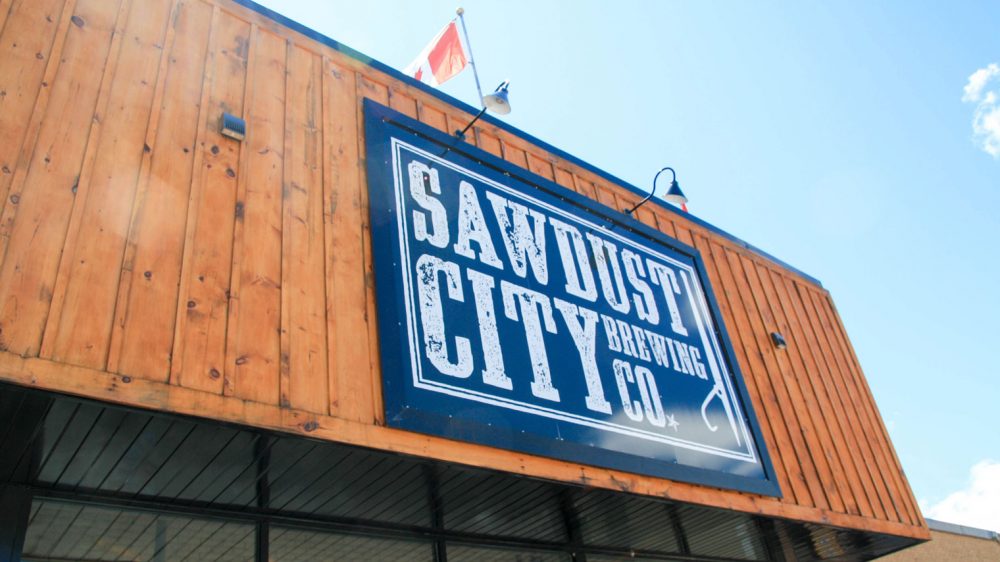 397 Muskoka Rd. North, Gravenhurst & Online e-store
Sawdust City Brewing Co., located downtown Gravenhurst, produces exceptional craft beer using a combination of tradition, quality, and innovative flavours. Offering year-round, seasonal, and limited batch brews, there's definitely something at Sawdust City for fans of quality, micro-brewed beer.
Check out the brewery's online store and order some cans for the perfect stocking-stuffer gift. Try the seasonal Viva La Stout brew, a flavoured stout with notes of chocolate, vanilla, graham cracker and raspberries. For something a little more conventional (although Sawdust City's leading-edge approach to brewing is anything but conventional…), try the Little Norway Pilsner, a crisp beer that was developed with an appreciation for Muskoka's rich history.
Purchase their beer through the Sawdust City online store or at their retail store on Gravenhurst's main street.
Click here for more information
Muskoka Roastery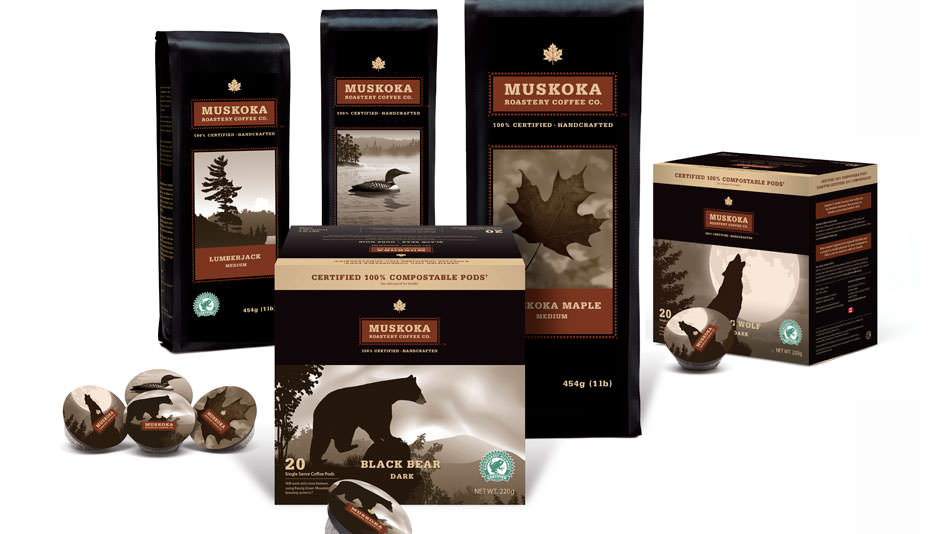 Online e-store

Finally, Muskoka Roastery offers a different type of brew that is non-alcoholic, but just as mouthwatering. Their handcrafted coffee blends are a delicious mixture of quality and flavour, inspired by Muskoka's stunning natural landscape. They're also the first coffee roaster in Canada to source their beans directly from Rainforest Alliance Certified farms, meaning that through gifting a package of their tasty coffee, you're also supporting social programs and sustainable farming.
Muskoka Roastery offers several different hand-crafted coffee blends, ranging from dark and full-bodied to light and airy. Numerous flavoured roasts are also available, including the decadent Buttertart and indulgent Jamaican Cream blends.
For the perfect coffee-themed gift, pick up the Truly Canadian Sampler pack. It includes 4 coffee blends inspired by the majestic Muskoka scenery, like Granite Roast. Or, are you buying for someone who just can't ever get enough coffee? Gift them a Muskoka Roastery coffee subscription so they never run out.
Click here for more information
COVID-19 Modifications
The Muskoka region, including the local businesses discussed above, have taken several precautions to help prevent the spread of COVID-19. Social distancing procedures must be followed. Masks are required for entry into all buildings and when social distancing is not possible. Frequent hand-washing is encouraged and everyone must self-isolate if experiencing any COVID-19 symptoms. For more information regarding COVID-19, please visit the Simcoe Muskoka District Health Unit's website.
Stay and Play
Make the most of your Muskoka experience and check out our top recommendations for places to stay and perfect getaway packages.