Paddling is one of the most quintessential Canadian experiences, and Muskoka has paddling adventures a-plenty. Exploring Muskoka's beautiful rivers and lakes from the confines of a canoe allows you to see Canada's beauty in its most natural state. Celebrate Canada's rich paddling history by taking to the waters to try one of these three truly exceptional paddling experiences.
Liv Outside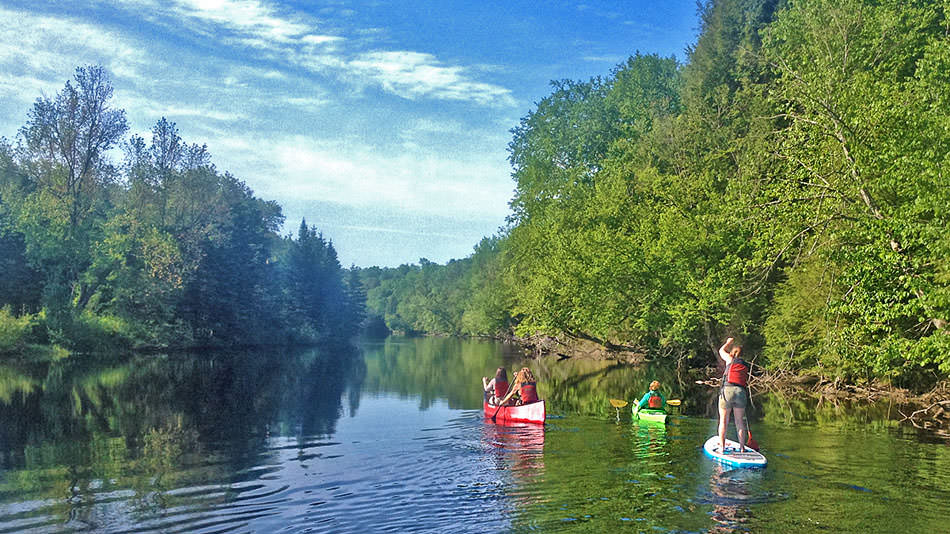 Paddle to Muskoka's Most Spectacular & Hidden Waterfall
Liv Outside is a hub for adventure in Muskoka. Located at the Confluence of the Muskoka Rivers in Bracebridge, Liv Outside offers on-site rentals, guided tours and equipment for cycling, paddleboarding, canoeing, kayaking, rock climbing and more. Their most popular adventure, a Muskoka River Waterfall Trip takes you to South Falls, the most spectacular waterfall in Muskoka. Marvel in the beauty of this hidden location and swim in the pools at the base of the falls. For the adventurous choose the Canoe & Rappelling tour and rappel the canyon walls from the 100 ft lookout.
For more information, visit their website
Algonquin Outfitters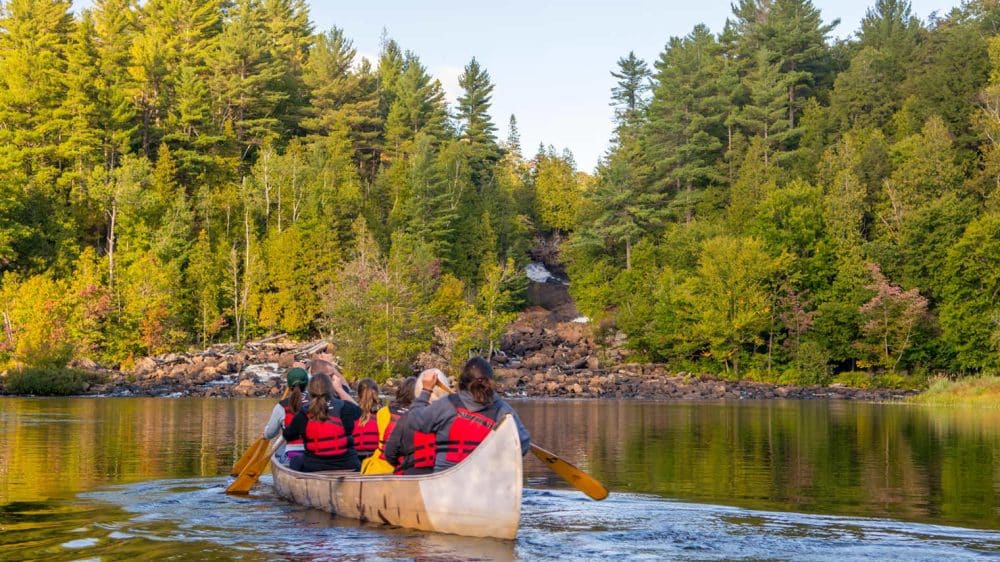 Paddle to one of Ontario's Most Majestic Waterfalls
One of the area's most popular day trips! Enjoy an easy three to four hour lake and river paddle to scenic Ragged Falls and back. This self-guided trip departs right from the dock of Algonquin Outfitter's Oxtongue Lake store. Canoe and kayak rentals available on-site, equipped with map, regulation safety kit and PFD. Bring a picnic lunch with you and enjoy the view of the area's largest waterfall, named one of the ten best waterfalls in Ontario.
For more information, visit their website
The Portage Store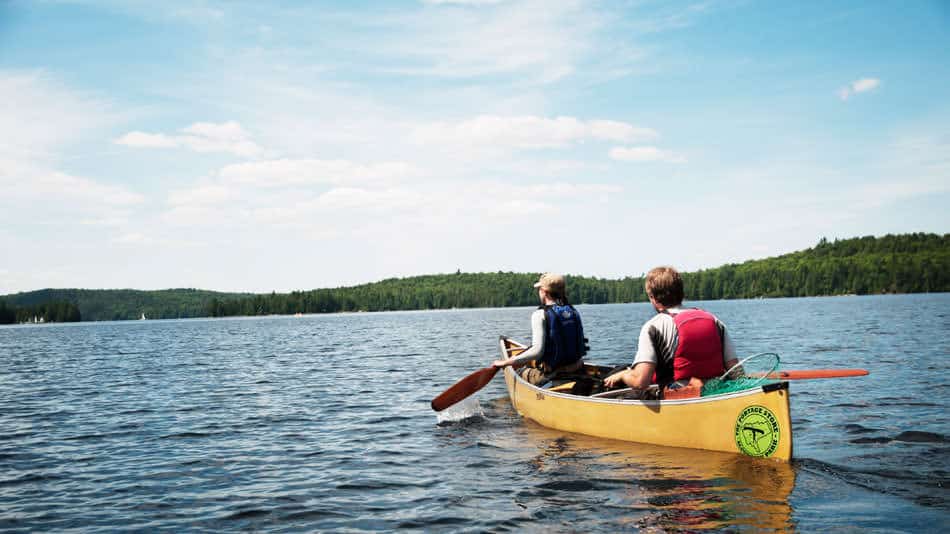 Paddle in World-Famous Algonquin Park
Try your hand at this most Canadian of experiences with The Portage Store's daily full day and half day guided tours, or you can rent a canoe for your own self-guided day adventure.
If you are interested in learning about Tom Thomson and his life (and mysterious death) on Canoe Lake, ask your guide before you depart to take you to the hot spots like where his canoe was found overturned, and the approximate location where they discovered his body floating 8 days later. If you are taking a self-guided tour, ask one of the outfitters for directions to some of Tom's favourite spots.
The Portage Store offers this exclusive tour, as well as all your Algonquin Park adventure needs including: complete outfitting, canoe rentals, guided tours, canoe delivery, gift shop and a licensed restaurant.
For more information, visit their website
Stay and Play
Make the most of your Muskoka experience and check out our top recommendations for places to stay and perfect getaway packages.