… the Blue Willow Tea Shop, that is!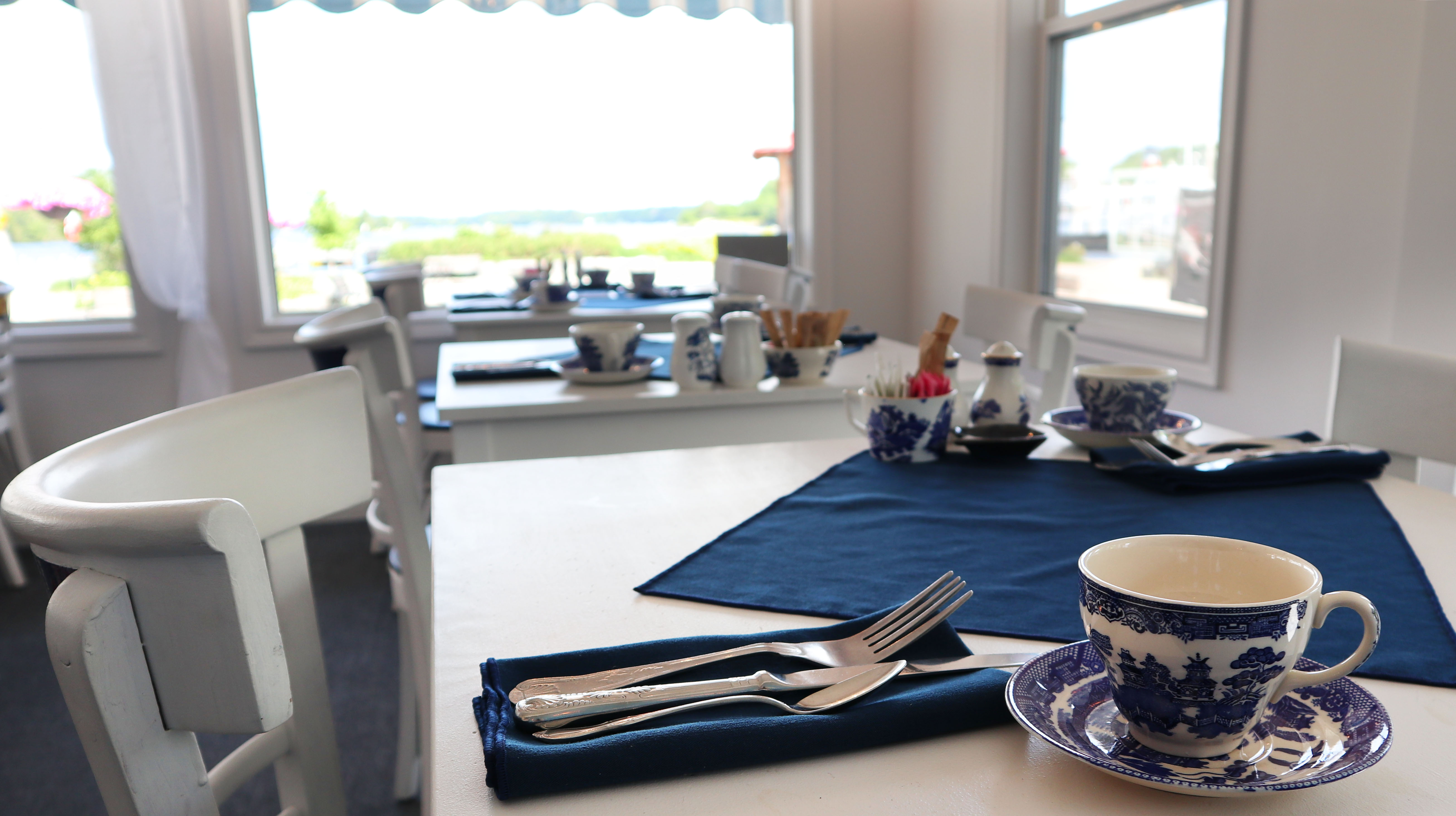 Nestled in at the Gravenhurst Wharf, the Blue Willow Tea Shop has new owners, and they've been hard at work putting their spin on the popular spot!
Now Open for Breakfasts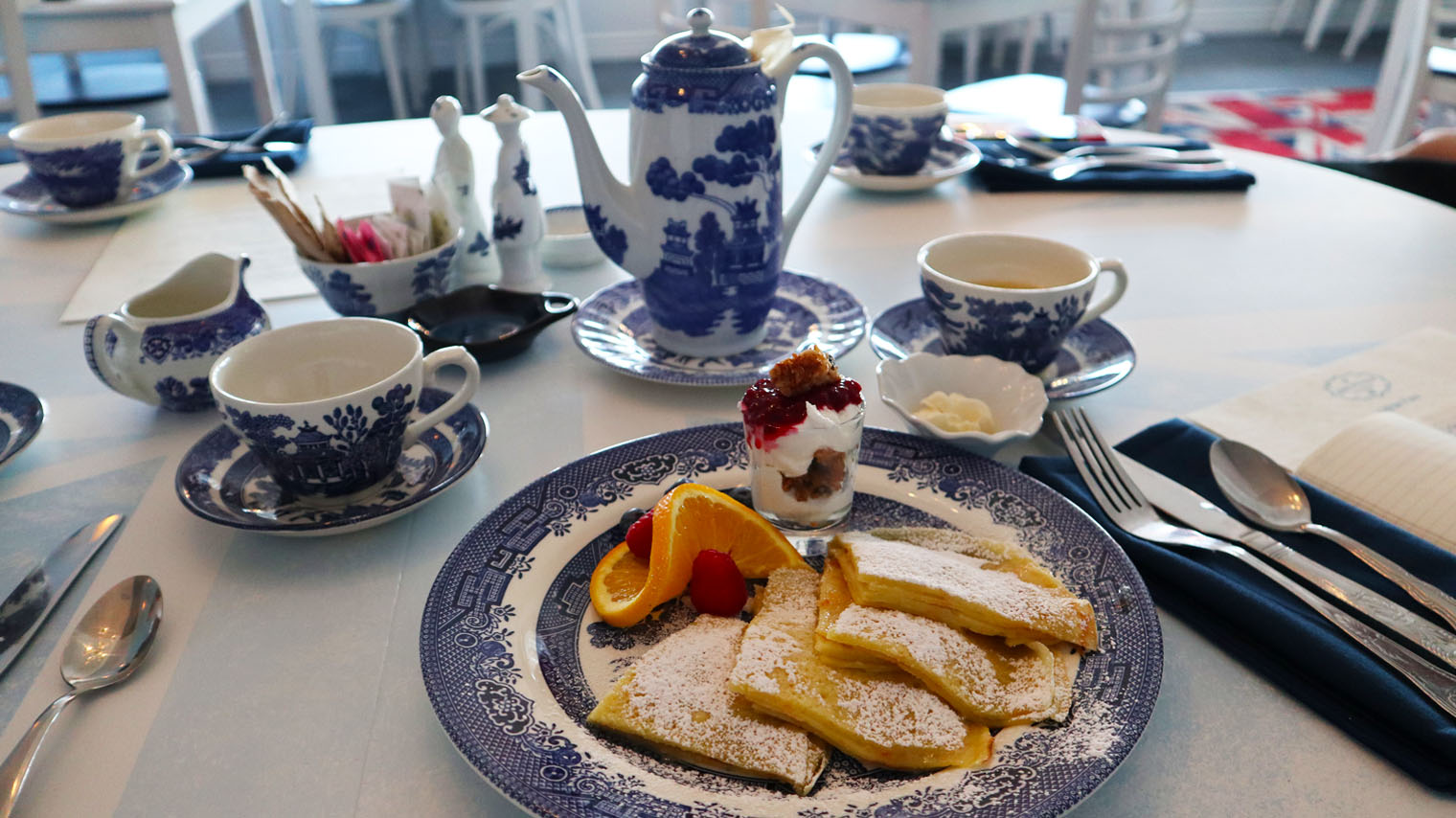 Our favourite change (so far, at least) is the addition of a new and simply scrumptious breakfast service! That's right, starting at 9am on Tuesdays to Sundays, you can indulge in dishes like their signature Blue Willow Breakfast Sandwich, or perhaps their Crepes with Devonshire cream and orange marmalade (yum).
Reservations Recommended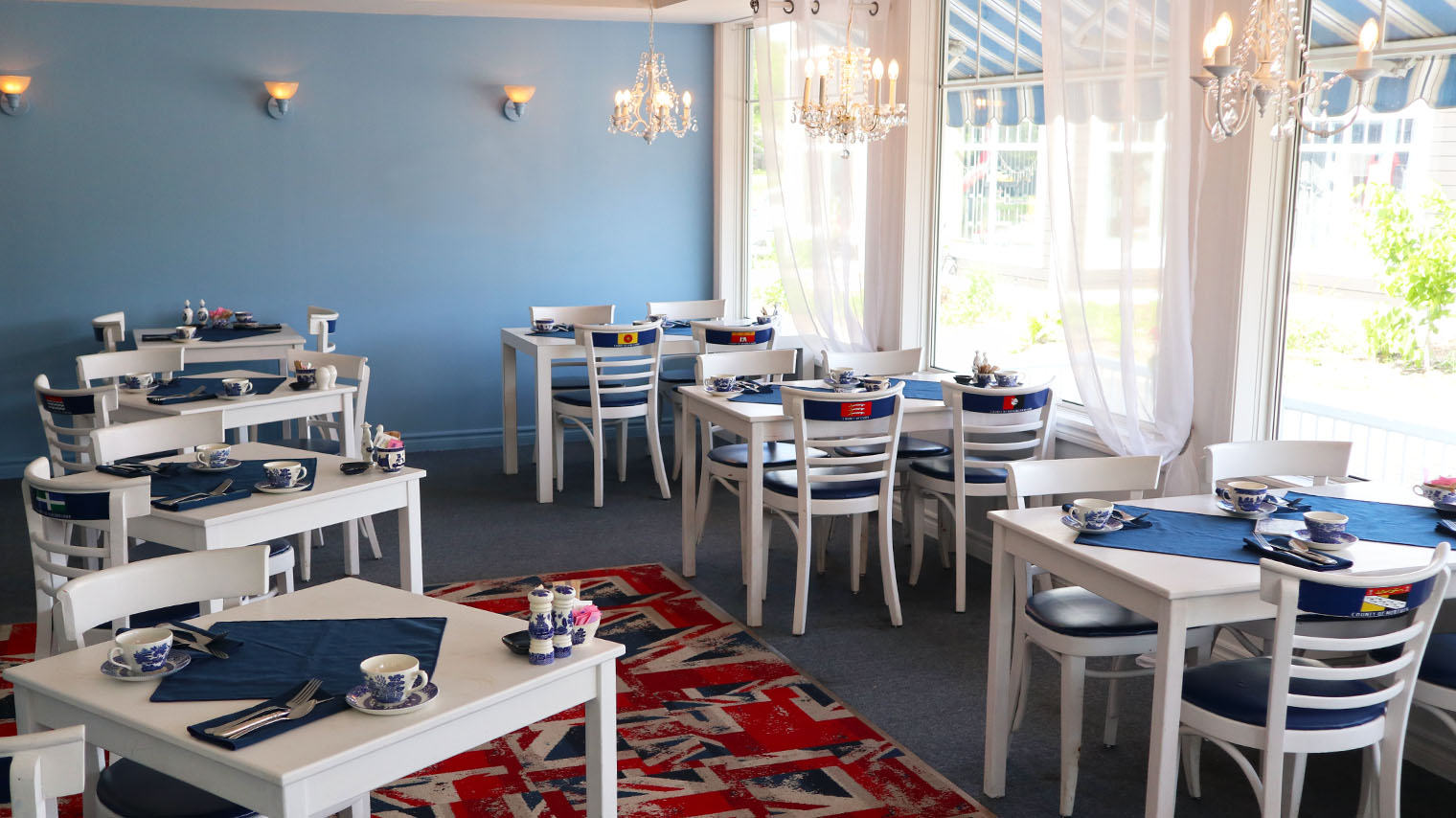 With almost 30 flavours of tea, delectable dining options, and a magnificent view of the wharf, it's really no surprise that Blue Willow is quite popular and often bustling – especially from the afternoon onward. That means joining them for breakfast is a smart time to visit.
And, of course, they always urge guests to make reservations to ensure their spot!
Perfect Pairings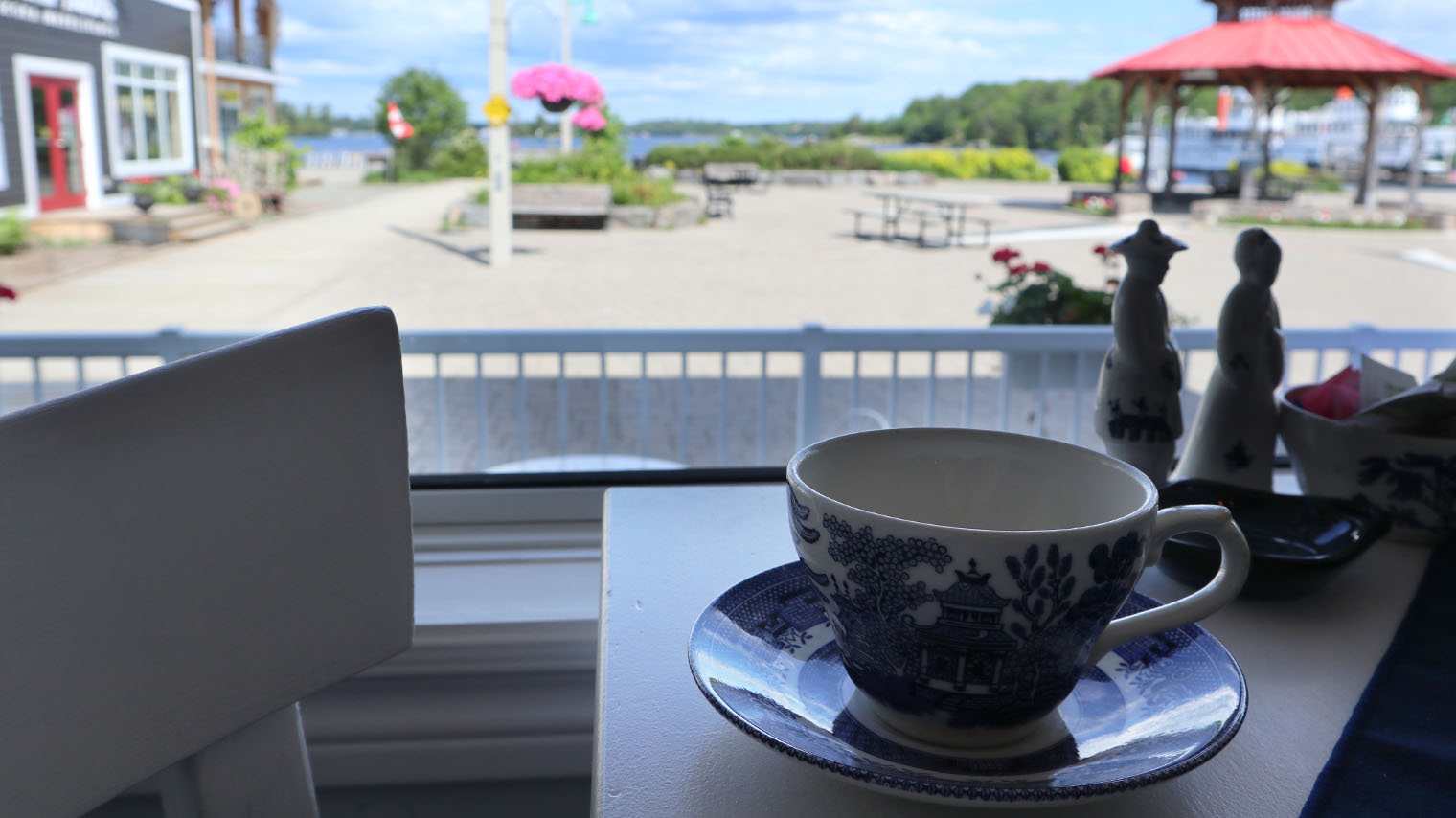 With its idyllic location, a visit to the Blue Willow Tea Shop pairs perfectly with several other outings. Patrons of the Gravenhurst Farmer's Market, for instance, often love to peruse the stalls and top their shopping off with a spot of tea afterward.
Plus, with its close proximity to the Muskoka Steamships & Discovery Centre, Blue Willow is the perfect place to refuel before a cruise or perhaps reflect afterward while looking out at the wharf.
In fact, Blue Willow pairs so nicely with the steamships that they actually partner to offer you High Tea Boat Cruises on Saturdays – you just have to book in advance.
Special Events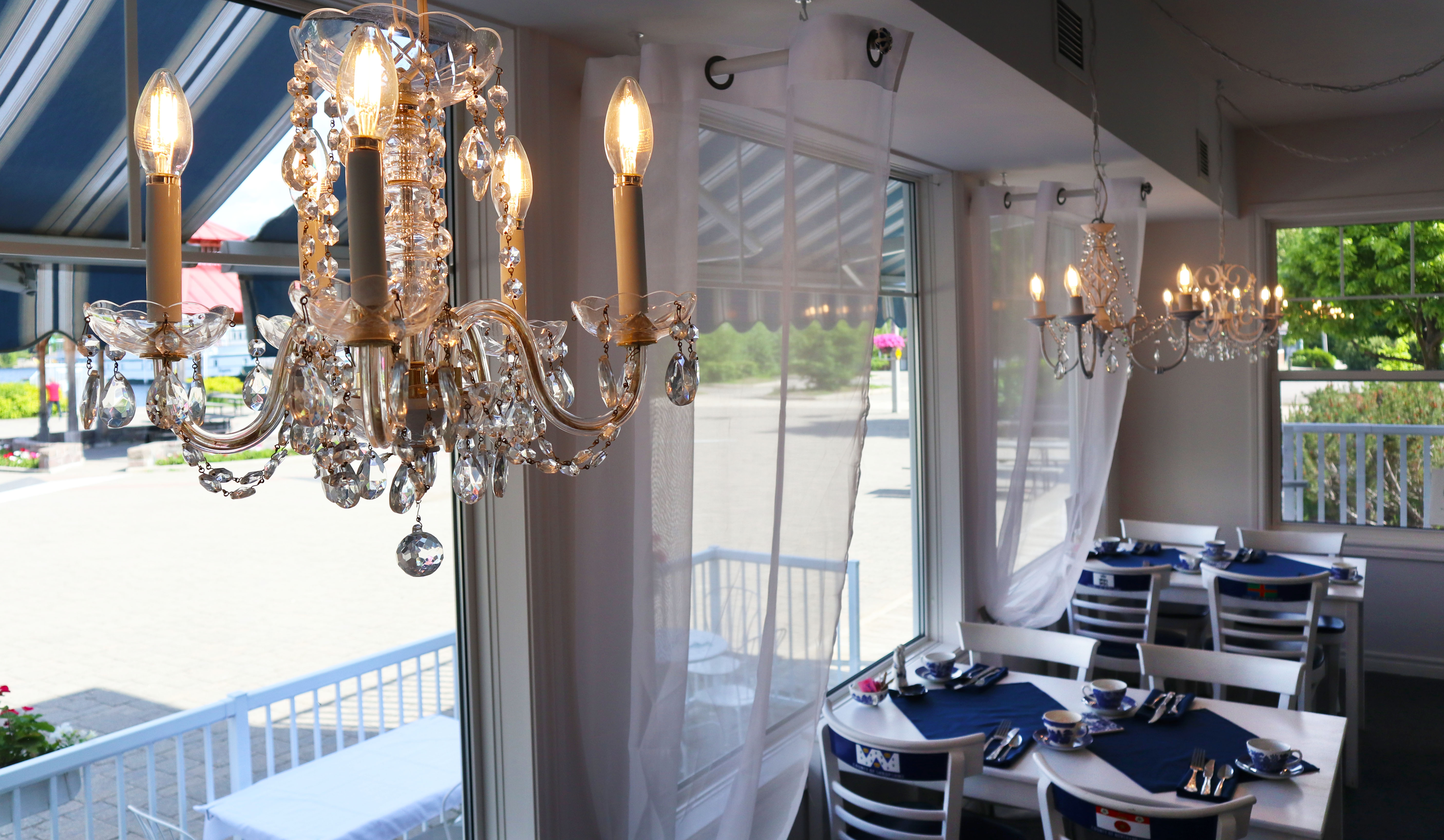 The Blue Willow's fabulous refreshment offerings and delightful decorations also make it an ideal backdrop for your next birthday party, bridal shower, or other special occasions. Or, you could even have them come to you by booking them to cater your next event!
Visit their website for more information
Stay and Play
Make the most of your Muskoka experience and check out our top recommendations for places to stay and perfect getaway packages.
Content produced in partnership between Muskoka Tourism and the government of Ontario