A Musical Celebration of The Band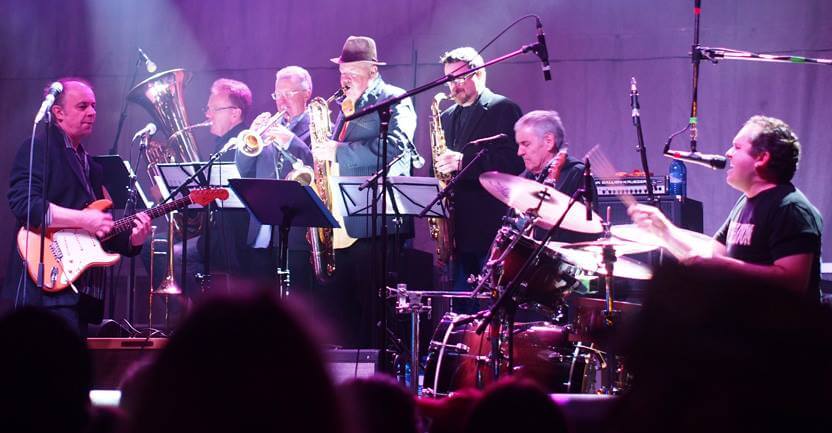 August 14, 2017 – MUSKOKA, ON
The Huntsville Festival of the Arts has a special concert lined up for music fans in the Huntsville area, celebrating the music of one of Canada's most iconic bands, The Band.
The Band is Canadian rock royalty. One of the few Canadian bands to be inducted into both the Canadian Music Hall of Fame (1989) and the Rock and Roll Hall of Fame(1994), The Band was recently ranked No. 50 on Rolling Stone's list of the 100 greatest artists of all time. This hugely influential quintet 'basically invented the Americana genre', and were praised by everyone from Bob Dylan to Eric Clapton.
Their most famous concert, and arguably one of the most famous concerts of all time, was their farewell concert released for video and directed by the legendary Martin Scorsese, The Last Waltz. 
This Thursday at the Algonquin Theatre, Canada's finest musicians will come together for Lance Anderson's acclaimed performance of The Last Waltz.
Lance Anderson's performance celebrates this memorable concert, as well as the legacy left behind by one of the greatest Roots/Rock bands of all time. Great tickets still available for the concert this Thursday night. This show has performed a number of sold-out shows in Muskoka over the years, and the Huntsville Festival of the Arts expects another rocking Muskoka crowd this go around.
For more details and ticket information, visit the Huntsville Festival of the Arts Website
More Great Music from the 25th Season of Huntsville Festival of the Arts