The ultimate scenic route to some of Muskoka's most iconic destinations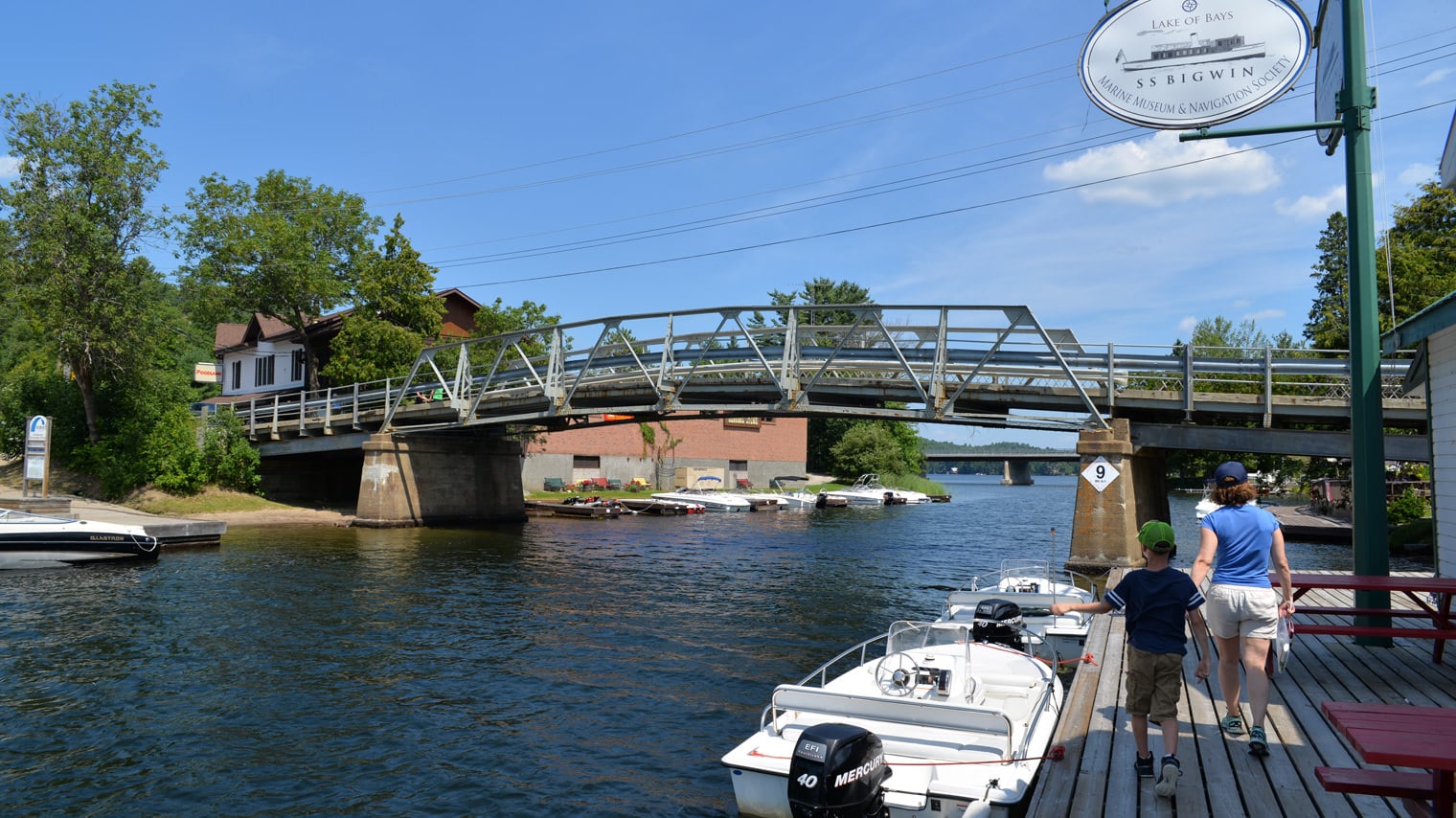 There is no time like the present to visit Lake of Bays, a truly beautiful part of the world.
The Lake of Bays Scenic Drive is an 80km loop around Lake of Bays, passing through the charming villages of Baysville, Dorset and Dwight. To get the best experience out of your trip, be sure to make stops at the area's decadent bakeries, inviting restaurants, artisan shops and fun attractions. Bring your camera and capture the stunning views of the water aboard the historical SS Bigwin or climb the Dorset Lookout Tower for one of the best views in Muskoka. Definitely plan to stop at Lake of Bays Brewery for a tour, or stop in to their retail store and grab some local craft pints to sip on back at your hotel or cottage.
This drive is beautiful year-round, but is particularly breathtaking in the fall when the leaves change and the colours explode! The roads get busy during the fall as eager leaf peepers clamour for that perfect fall colour moment, so plan a tour midweek to avoid the traffic.
Visit three of Muskoka's Most Charming Towns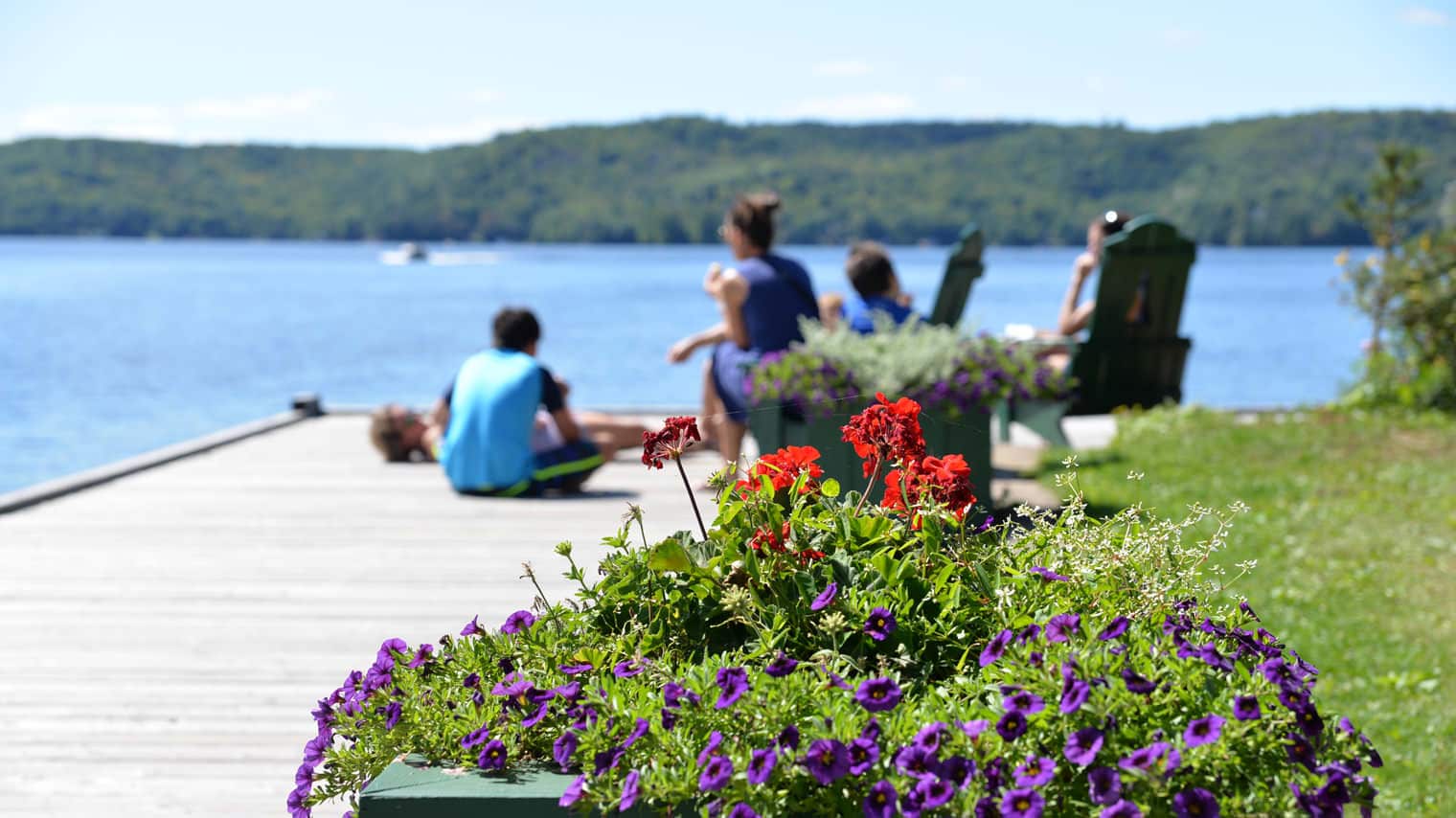 The greatest thing about the scenic drive is the villages you will visit: Baysville, Dorset and Dwight. Each village has its own character and identity, but what connects all three of them are how welcoming and friendly they are. It really is the business owners and townfolk that make these three stops so special, see for yourself!
The first stop on the scenic drive is Baysville, a short drive north-west of Bracebridge. This charming town is home to many darling shops on the main drag, and the area's only brewery, Lake of Bays Brewing Company. If you are looking for a good coffee and an intriguing ambiance, visit Miss Nelles Cafe & Antiques.
Next stop is Dorset, home of Canada's Best Country Store, the historic SS Bigwin, and the famous Lookout Tower. The view from the lookout tower is truly spectacular when all the leaves have changed colours. Make sure to wear your walking shoes, to take in a view like this you have to climb a long way up!
The last town you will pass through on the scenic tour is Dwight. The family friendly Dwight Beach is one of the best in the area, and is the perfect place to soak up the last bit of summer sunshine. Pack a lunch and enjoy a picnic with a view of the water on the public picnic tables. Dwight has some fun shops to explore, and Erika's Bakery is the meeting place that brings everyone together.
Stop for sweets along the way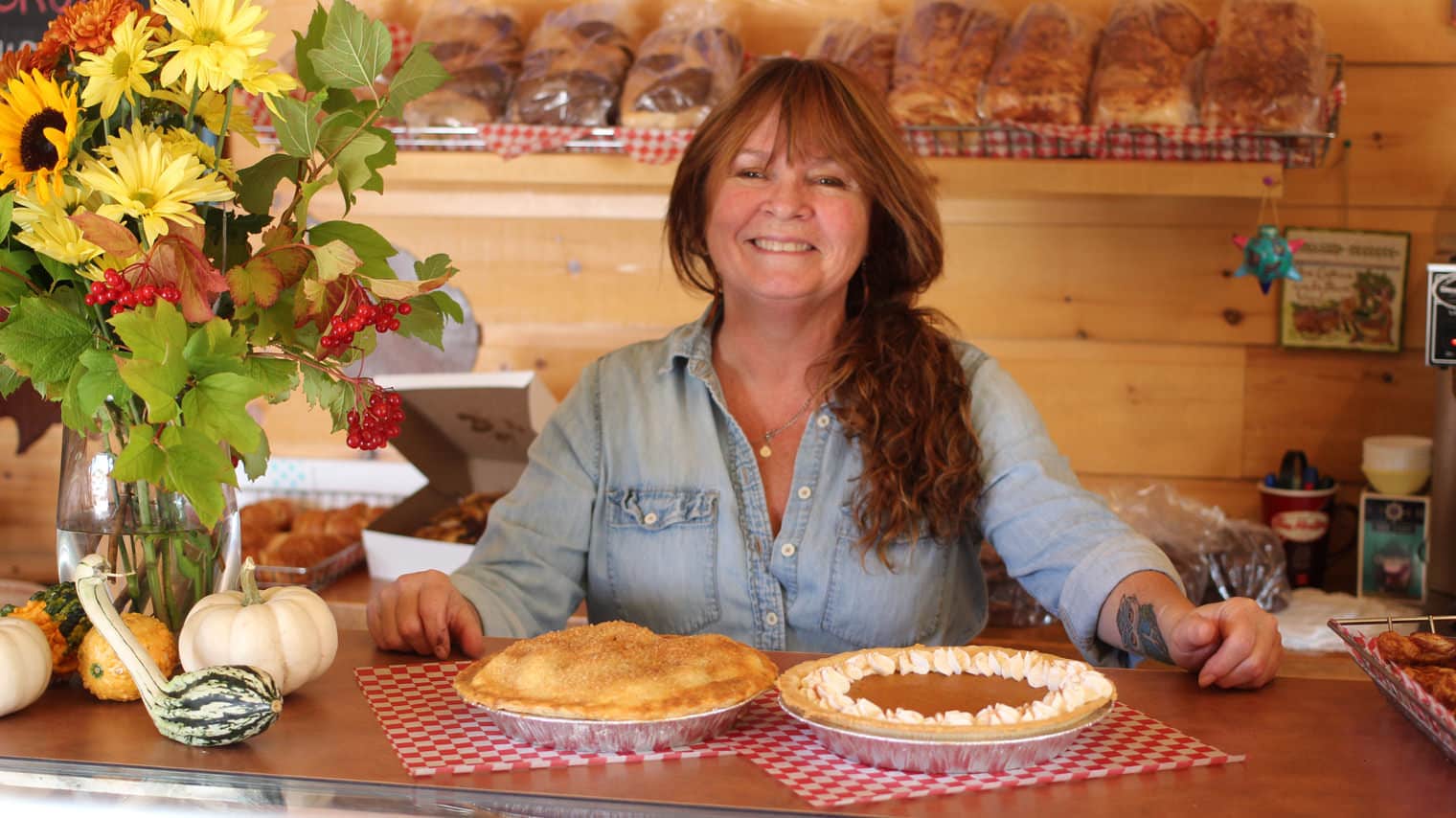 Scratch bakeries are a Muskoka tradition and this scenic drive will not disappoint!
Humble Pie Butter Tart Factory & Pizzeria in Baysville is best known for their butter tarts, but is a hidden gem for 'za! Michelle uses a family pizza sauce recipe that has been passed down for generations. Grab a pizza to go and butter tarts for dessert and head over to Baysville's Riverfront for a lovely lunch overlooking the Muskoka River.
Erika's in Dwight is a must-stop to try their maple bacon butter tarts, or you can opt for their less adventurous but equally delicious raisin or maple pecan butter tarts. This friendly bakery is a great spot to stop in for lunch. Grab your lunch to go and walk down to Dwight Beach for a picnic with a view.
Things to see & do on the drive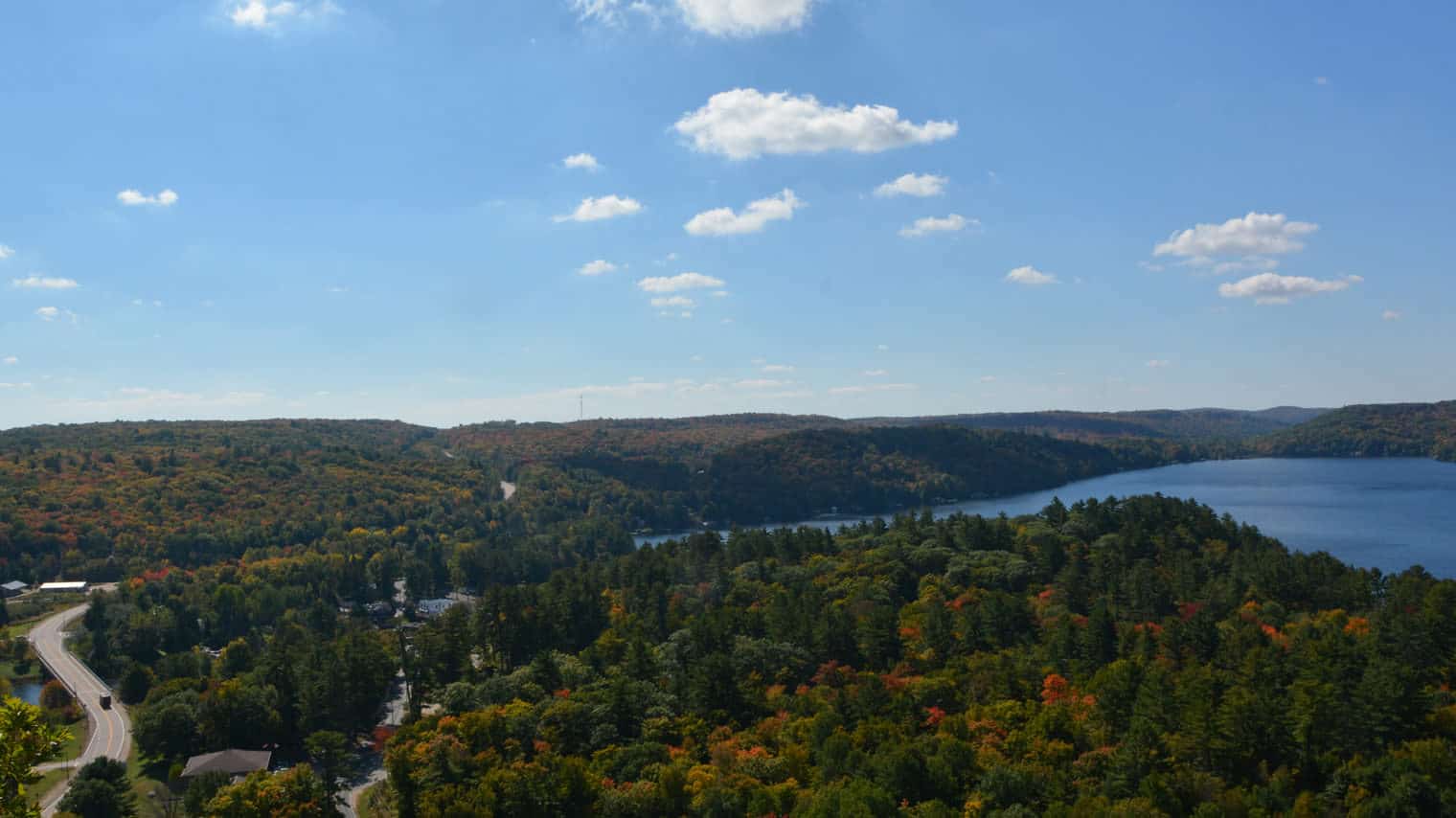 Dorset Lookout Tower is a bucket list item for many. You might have to catch your breath once you reach the top, but the view of the lake and wooded forest is totally worth every step.
SS Bigwin is a historical landmark in Muskoka and Lake of Bays, cruising the lakes for over 100 years. Public cruises run from May to October. You can book your cruise online with their easy online reservation system, or you can give them a call at 1-844-424-4946.
Dwight Beach is the perfect pit stop for a picnic, lake swim, or to go boating with your family and friends. Bring a big beach towel to sit on or utilize the public picnic tables.
Lake of Bays Brewing Company is located right off Highway 117 making it easy to find. Visit their retail store and pick up their Great Outdoors Taster Pack, 4 tall cans featuring four of their (deliciously crafted with all natural ingredients) most popular brews.
Oxtongue Rapids Trail is a short drive off the route, but a wonderful walking trail made famous by The Group of Seven. Definitely worth the detour!
Discover Hidden Gem Shops & Galleries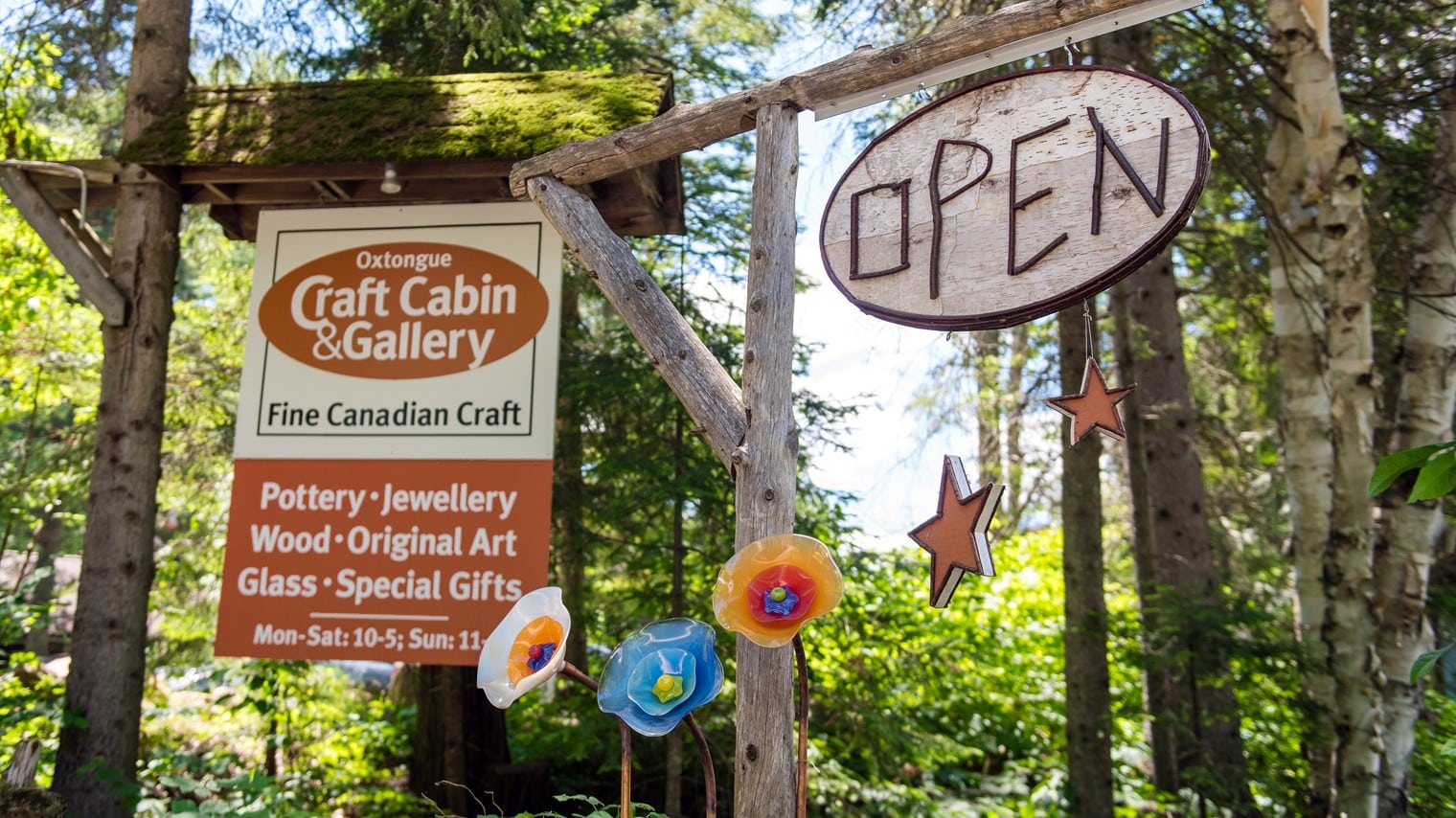 Oxtongue Craft Cabin & Gallery is a must-stop shopping destination on this tour. Close to the village of Dwight, this gallery is all Canadian, all the time, representing over 100 artists and artisans from Canada. Throughout the season they host pop-up Make and Take events for you to explore your crafty side. Stay tuned to their Facebook and Instagram pages for details.
John Murden Art Gallery & Yummies in a Jar Store is near Baysville. Stop by to admire the gorgeous photography while sampling some very yummy things in a jar. Their Balsamic and Maple Vinaigrette is a crowd favourite, and definitely something you will want for your own kitchen!
Robinson's General Store is proud to be voted Canada's Best Country Store. You can get everything here from strawberries for your picnic to a picnic blanket, cottage decor to the latest fall fashions. The store has been owned and operated by the same family since 1921 and is a must see for anyone visitng Dorset.
Dwight Garden Centre is the perfect place to pick up some beautiful mums for fall, or shop their store full of fun home and cottage decor  They also have fresh flowers delivered weekly for convenient grab and go bouquets, so you can add the lovely scent and beautiful colours of fresh flowers to your cottage.
Walk into the area's storied past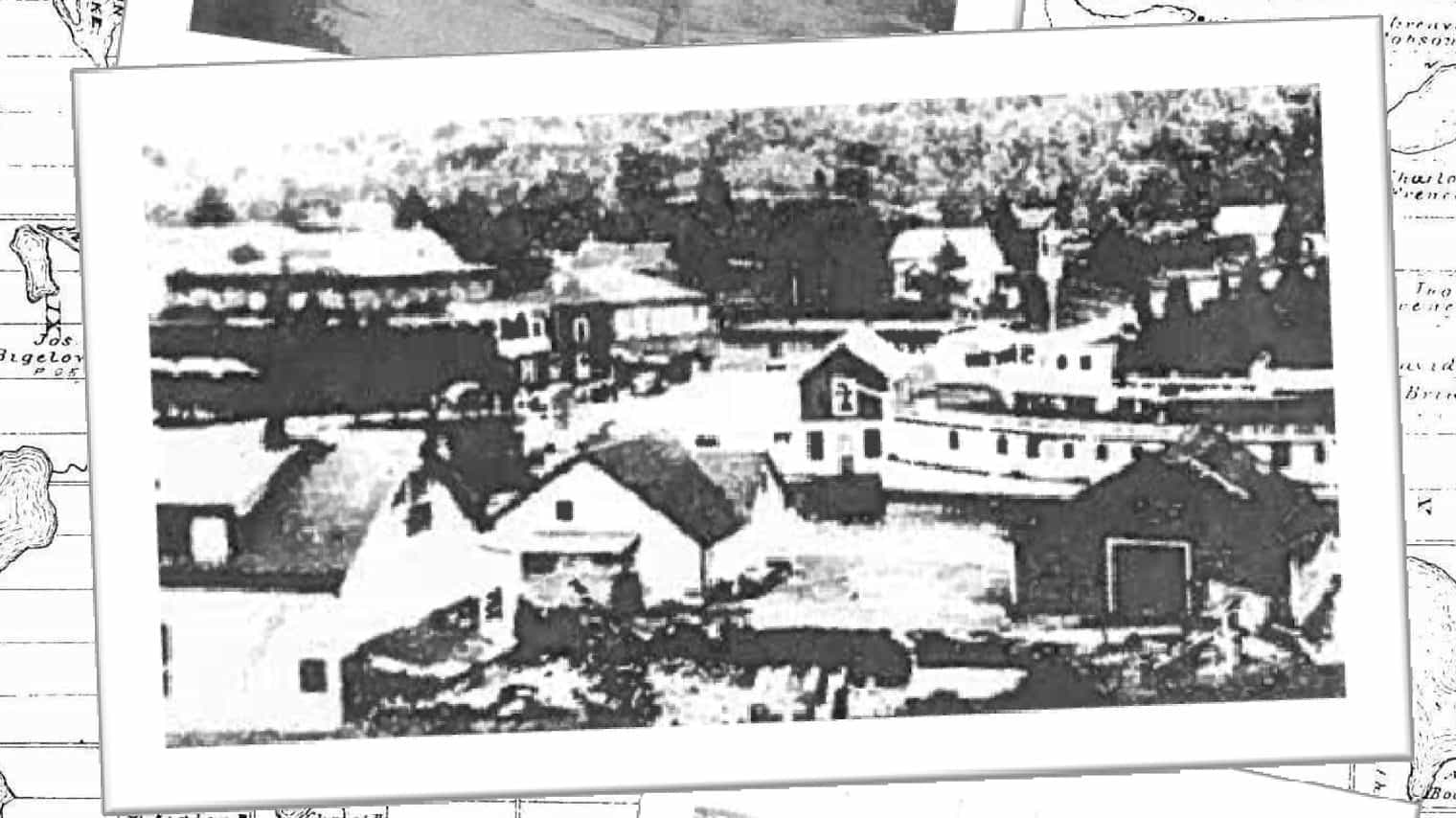 There are 3 heritage walking tours we recommend so you can explore the heritage that shaped Lake of Bays, its communities, and its residents. This is such a fun way to see and discover the towns you are visiting. Park the vehicle, get some fresh air and see the entire town by foot.
You can pick the walking tour brochures up at Muskoka Tourism, or at the Lake of Bays Township Office.
Download the Dwight Heritage Walking & Driving Tour PDF here
Download the Dorset Heritage Walking Tour PDF here
Download the Baysville Heritage Walking Tour PDF here
Stay and Play
Make the most of your Muskoka experience and check out our top recommendations for places to stay and perfect getaway packages.