An amazing culinary experience already, fall colours take it over the top!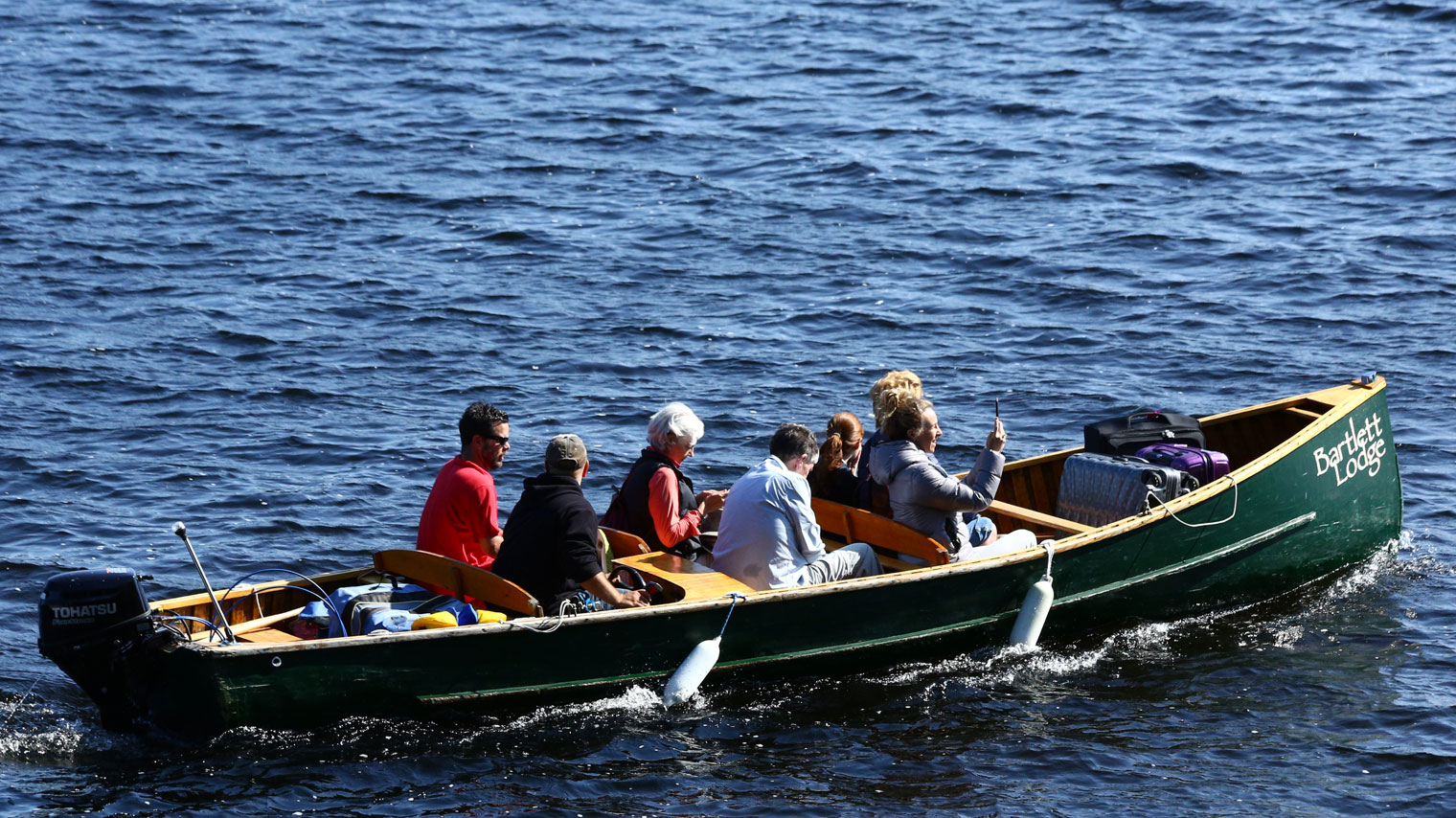 SEPTEMBER 22, 2017 – ALGONQUIN PARK, ON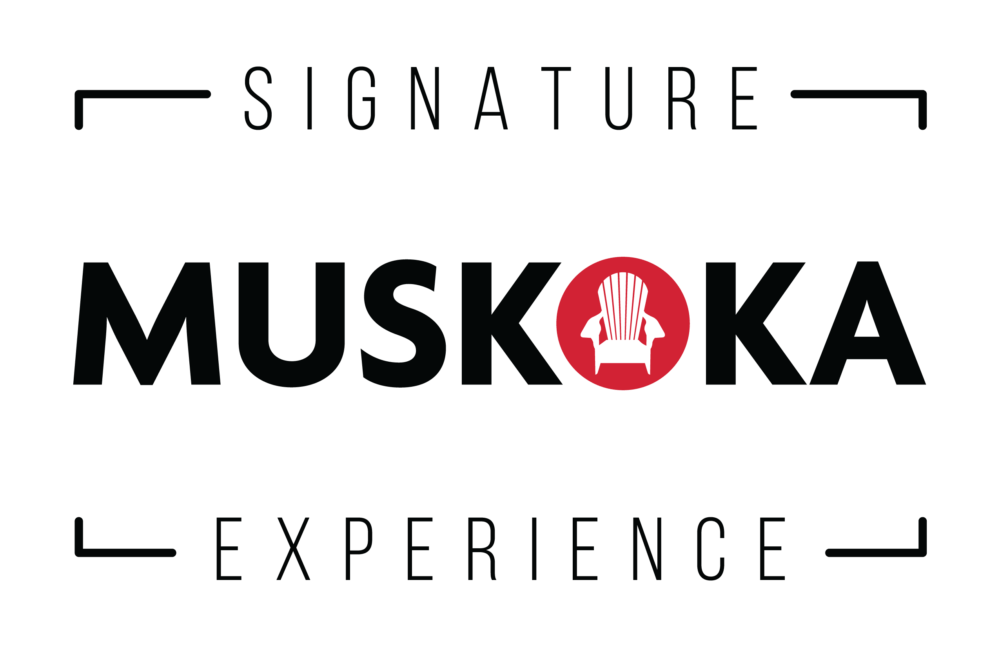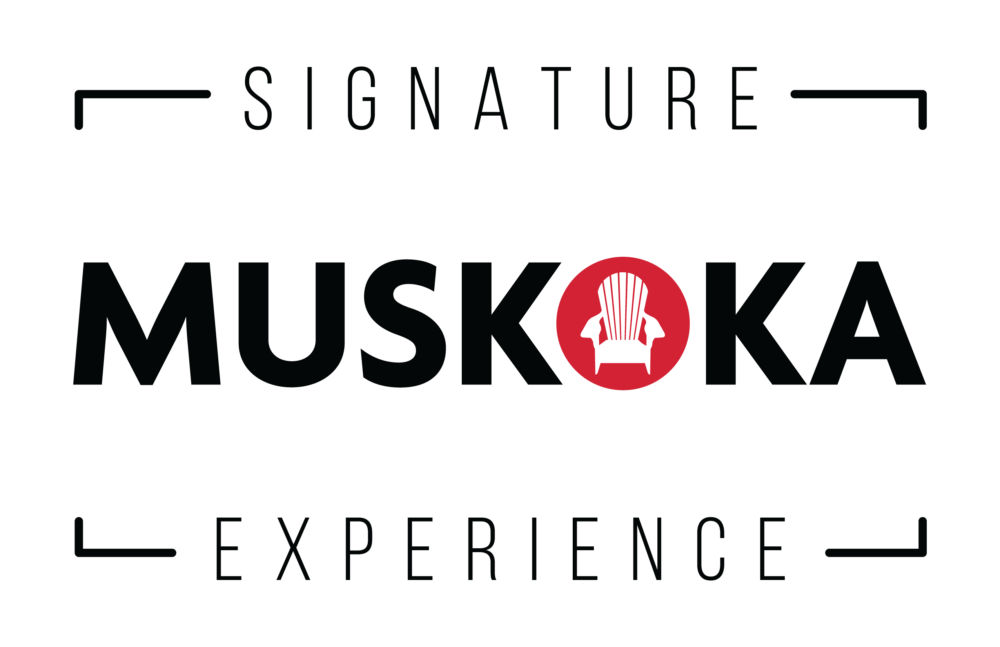 A boat ride to an unforgettable dinner at Bartlett Lodge, Algonquin Park is a part of the Muskoka Signature Experience Collection.
Dining at Bartlett Lodge is a culinary experience not to be missed, but going for dinner at this historic Lodge in the fall is truly exceptional.
Every step of the experience is memorable. The colourful drive through Algonquin Park, the magical boat ride across Cache Lake and the five-star fine dining menu, all in the heart of Algonquin Park. Add the colourful display of Algonquin Park's famous fall season into the mix and you can quickly see this isn't your average night out.
The fine rustic decor of the dining room at Bartlett Lodge is cozy, unpretentious, and brings to life the history of tourism in Algonquin Park. The welcoming atmosphere and ambiance just adds to the experience.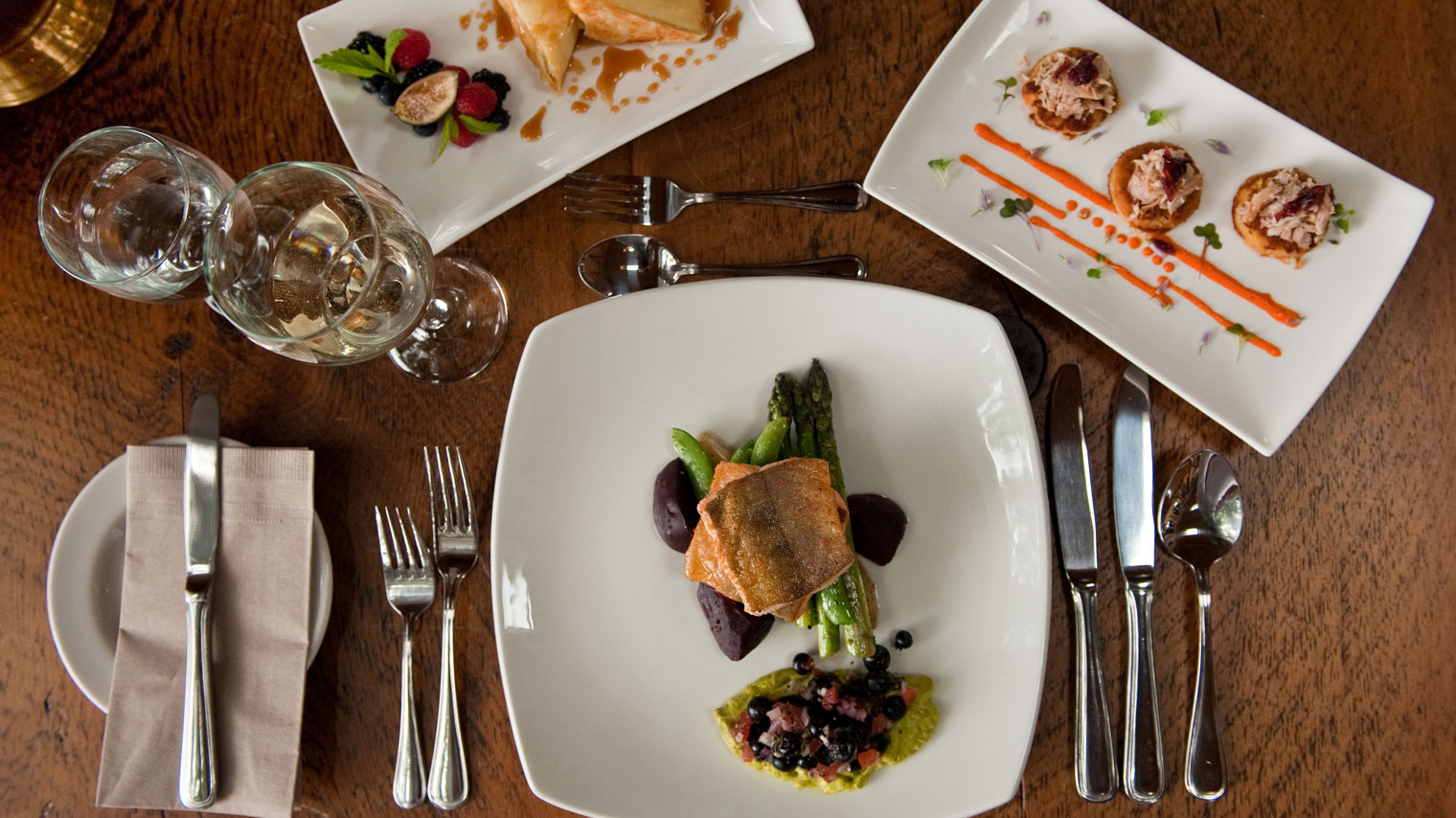 Bartlett Lodge takes great pride in their culinary cuisine. They use locally farmed produce, grow their own herbs, have a baker on-site, and their talented chefs bring you a menu that is both fresh and seasonal, with dishes that provide a fusion between bold and comfort.
The four course table d'hôte menu includes a cheese & charcuterie board, appetizer, entrée, and dessert.
The charcuterie board varies based on seasonal ingredients, but can include house-pickled vegetables, Quebec and Ontario cheeses, smoked trout, game meats, and other delicious eats that inspire the chefs.
During the fall, Chef Sam Robertson will be featuring a number of warmer, heartier dishes on the menu inspired by the harvest. You can certainly expect a comforting fall harvest soup on their appetizer menu to warm the palate. A new entree for the fall is a black pepper and garlic house-made pasta with venison beef ragù, or you can opt for one of the classics like their succulent AAA Angus Tenderloin.
Bartlett Lodge is open to the public for dinner (seatings at 6pm and 8pm), but reservations are a must. Most weekends in the fall are already full, so if you want to experience this you will have to plan for midweek dinner. The last night for dinner is October 21.
For more information and to make reservations, visit their website