Swing, climb, and zip through the air with Treetop Trekking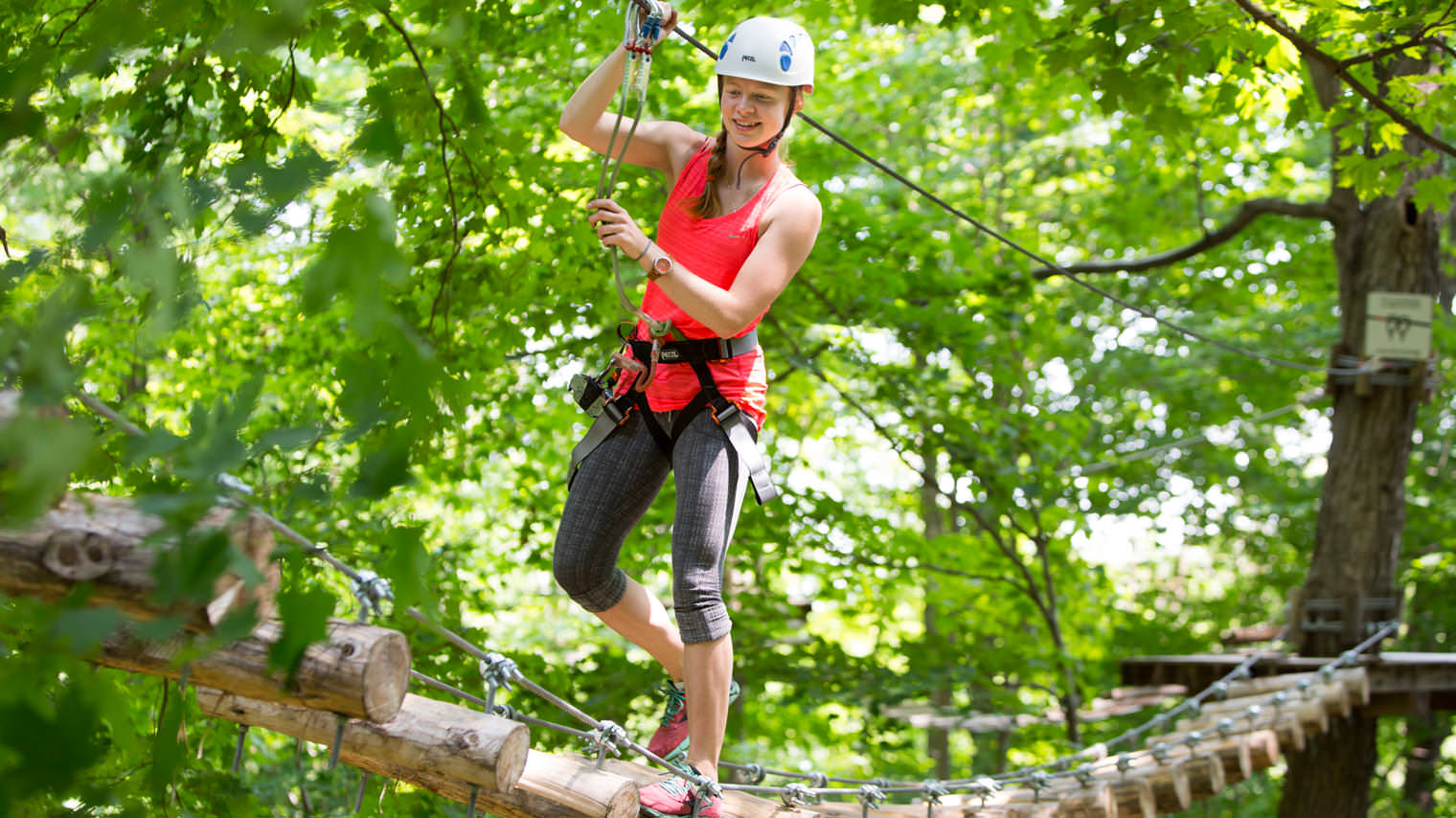 In the forests of Muskoka, Canada's natural beauty surrounds you with its stunning, serene aura… usually. At Treetop Trekking, however, Canada's natural beauty… goes whipping by you as you swing, climb, and zip your way through an aerial adventure course amidst the tippy-tops of Muskoka's trees!
Treetop Trekking in Huntsville is an adrenaline-pumping adventure that lifts you up off the ground and into the rarified air usually reserved for birds. Even if you've trekked here before, you're going to want to visit again this summer – their course has revamped its looks, its routes, and its games. It'll feel like your first time all over again.
Open this summer 8am to 6pm, 7-days-a-week (with extended hours on Wednesdays), Treetop Trekking is a must-do summer outing. Read on to learn more about the types of treks they offer!
Night Treks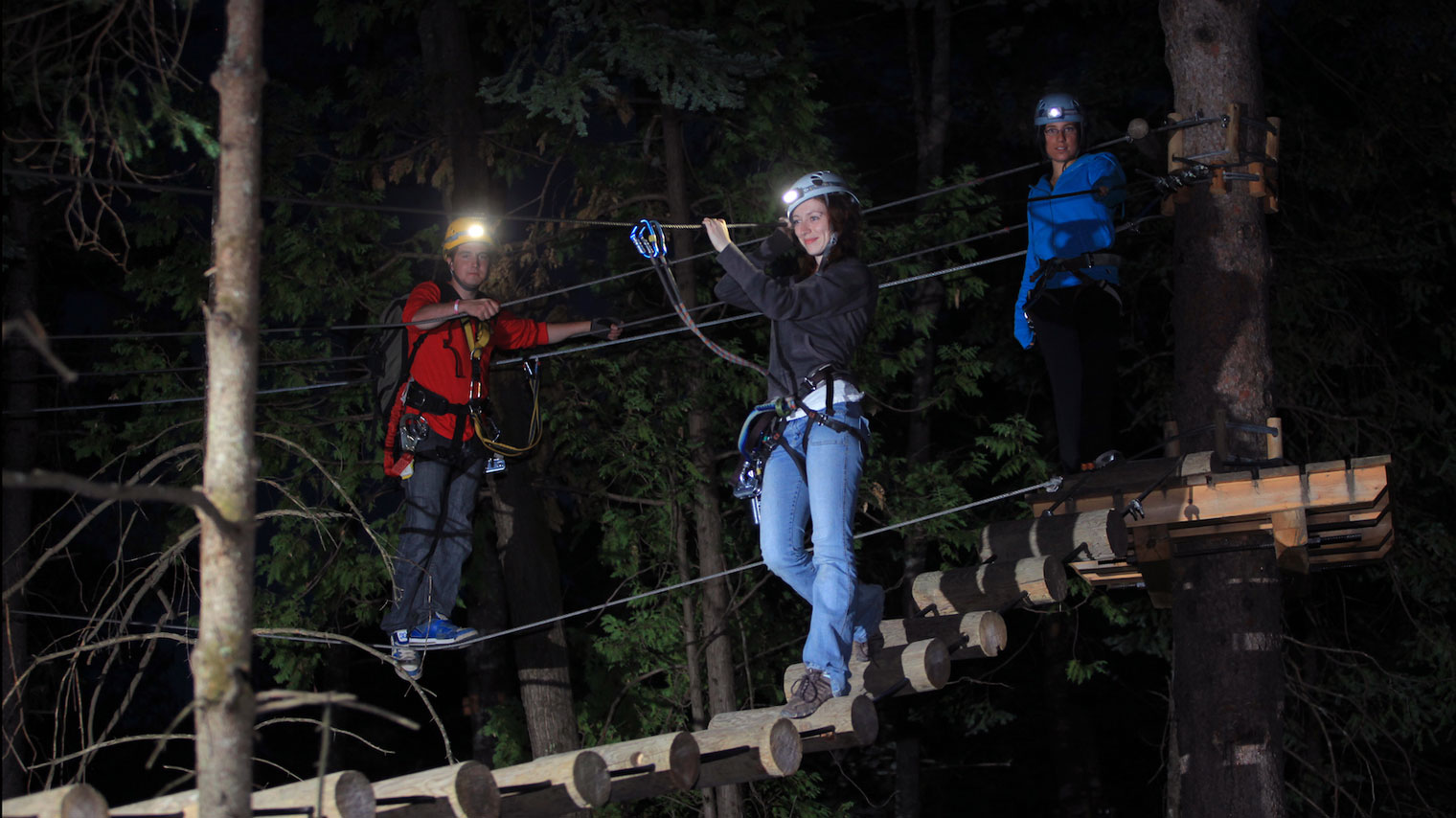 Trust us, Night Treks are just as cool as they sound. These darkened excursions allow you to discover the trails under a starry Muskoka night sky. You've got to experience zip lining through a dark forest for yourself – it's an unparalleled and truly wild rush, that mixes the calming nighttime forest with a high-adrenaline aerial adventure.
Don't sleep on this, though, because there are only 3 Night Treks at the Huntsville location this summer – July 13, August 9, and September 6 – plus, space is limited and reservations are required, so save your spot today!
For more information, visit their website
Family Fun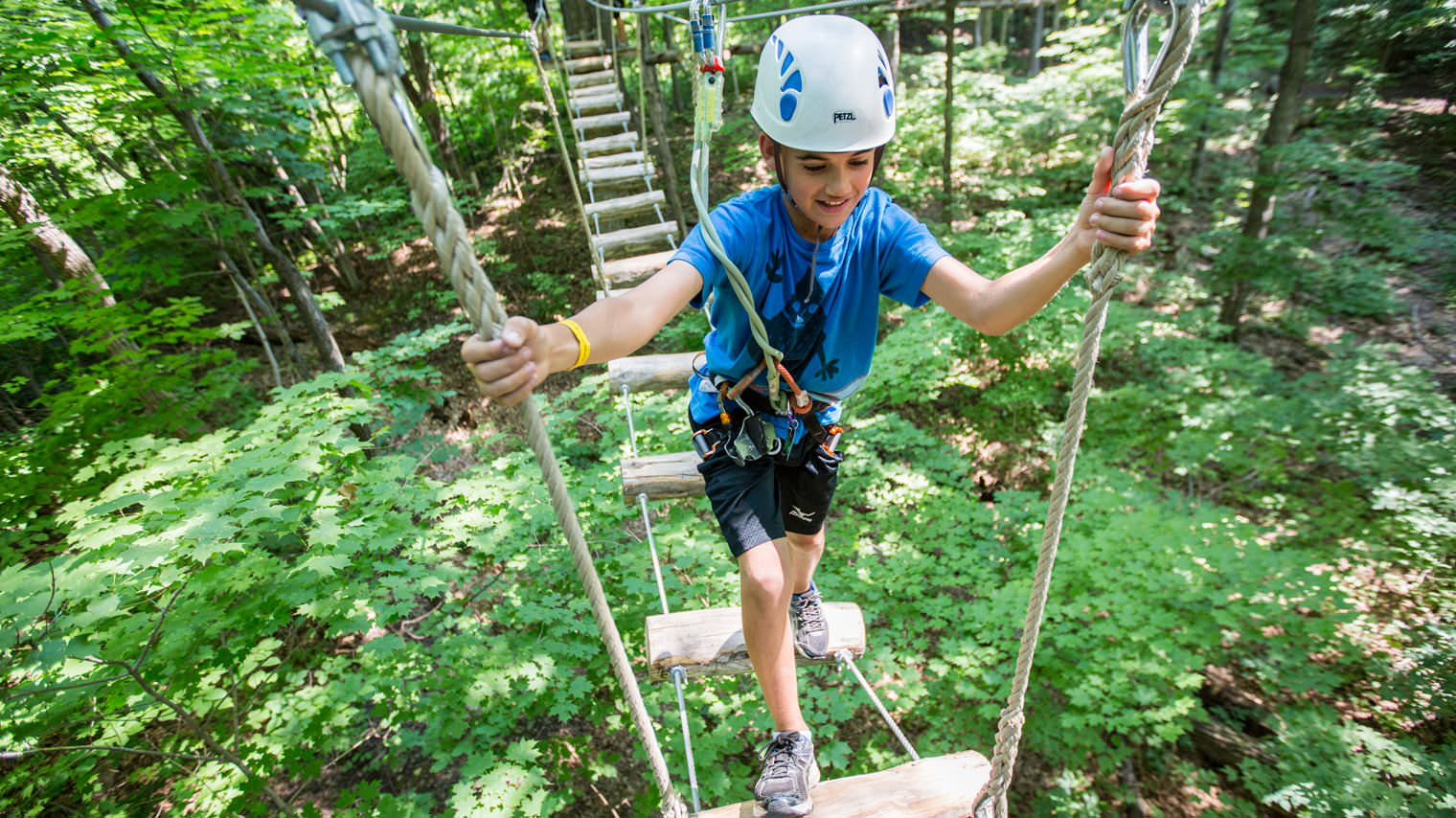 As is so often the case, the younger you are, the more fearless you are – so it's really no wonder kids go ga-ga for galavanting among the treetops. This summer, take advantage of Treetop Trekking's family rates for an unforgettable outing that pairs bravery and bonding. Available for groups of 4 with 2 or more adults. Use promo code TTT_Family_Rate when booking and save up to $5 per person.
For more information, visit their website
Wednesday Hump Day Climbs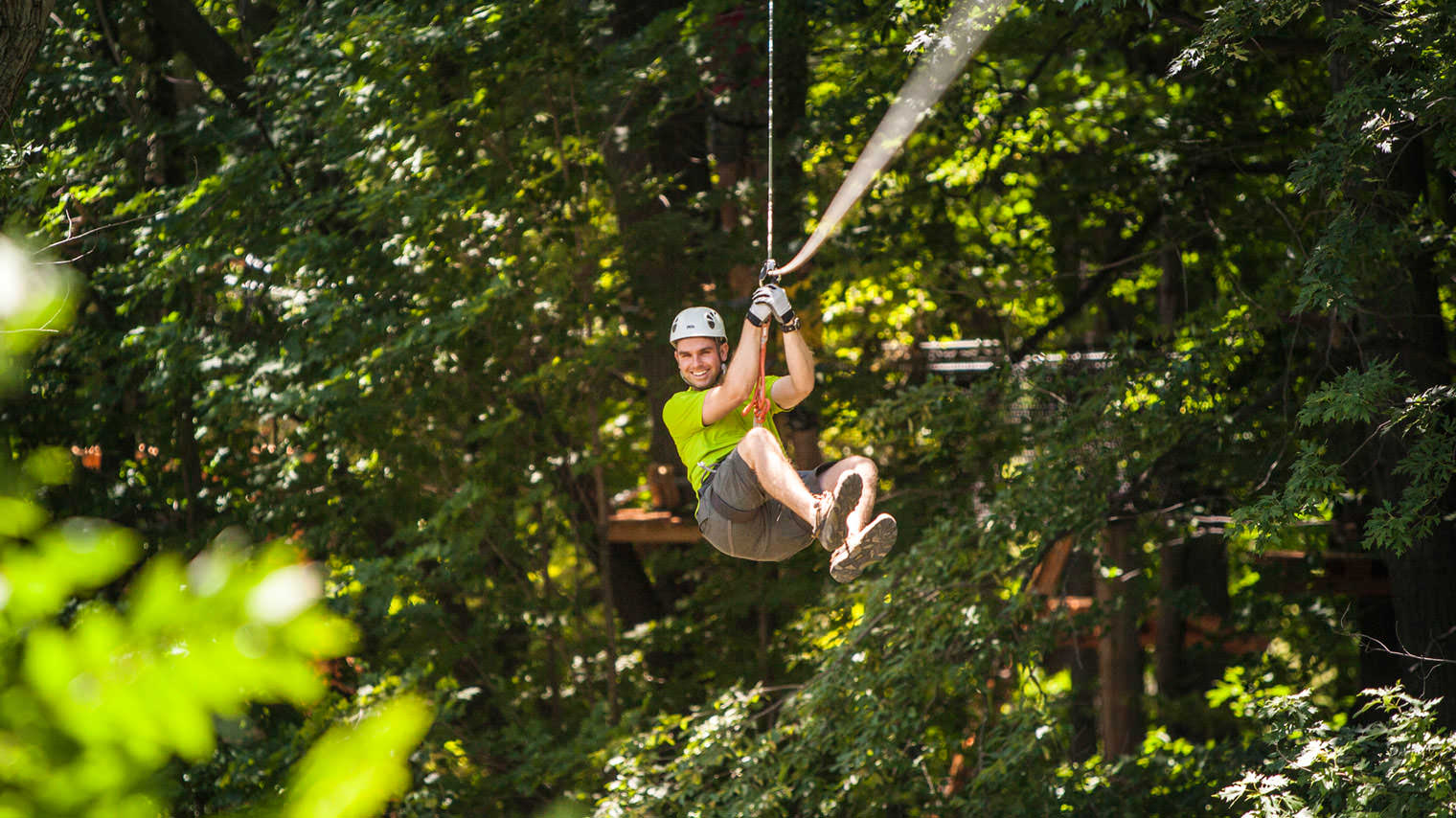 Break up the work week with a Wednesday Hump Day climb. Throughout the summer, the last climb of every Wednesday will be at 5pm, which means you can head to the trees for an after-work adventure that's perfect for getting you over the hump and closer to the weekend!
Zip and Sip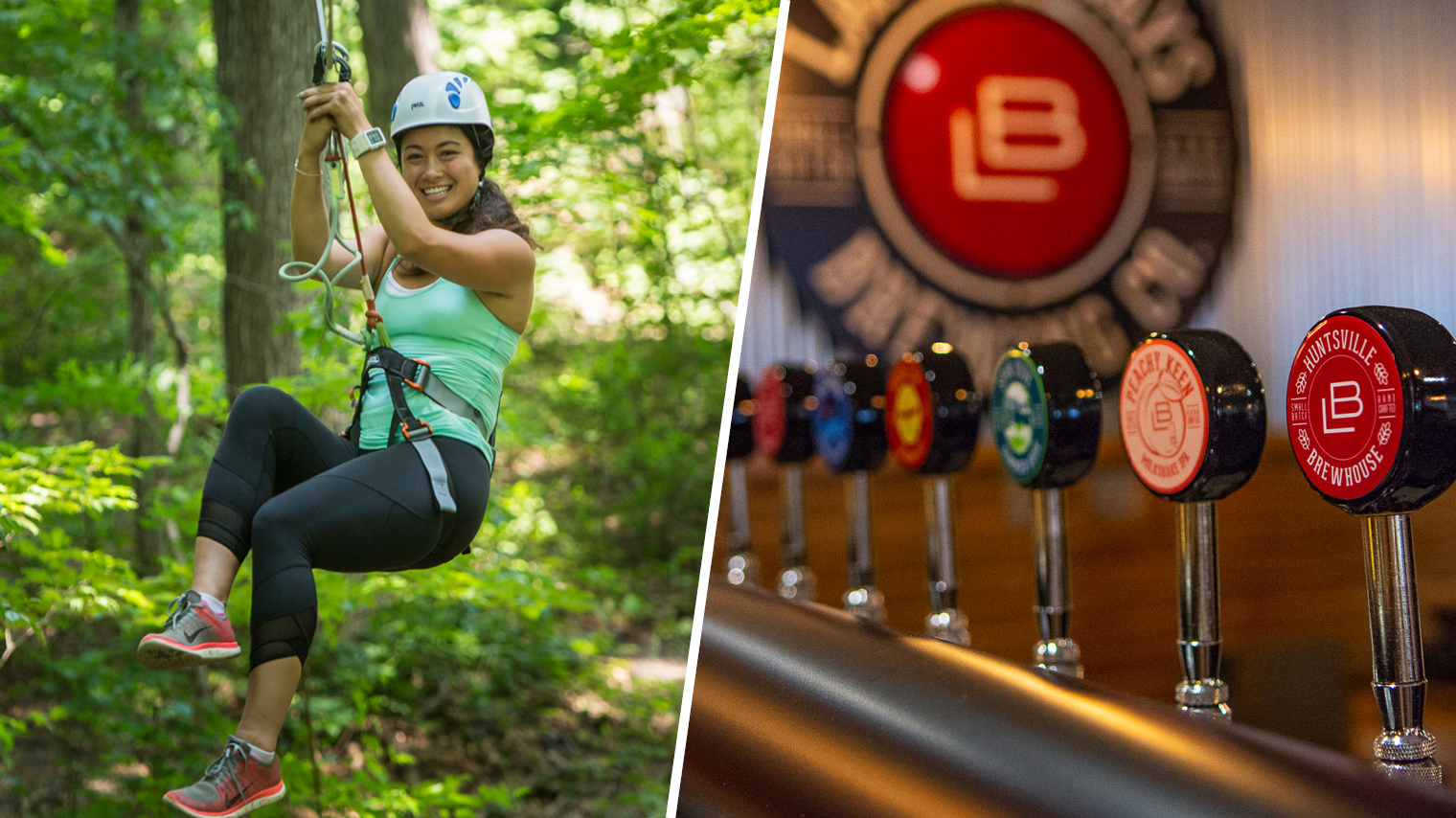 Now, you can follow all this climbing, swinging, and (most importantly) zipping aerial-action up with some seriously sensational sipping. When you arrive for your trek, just ask their office about the Zip & Sip vouchers. They're your ticket to 5 FREE craft beer samples, thanks to their sudsy buddies at the Huntsville Brewhouse. It's the perfect pairing of daring and drinks, bravery and beverages – you won't want to miss out!
Monday Promo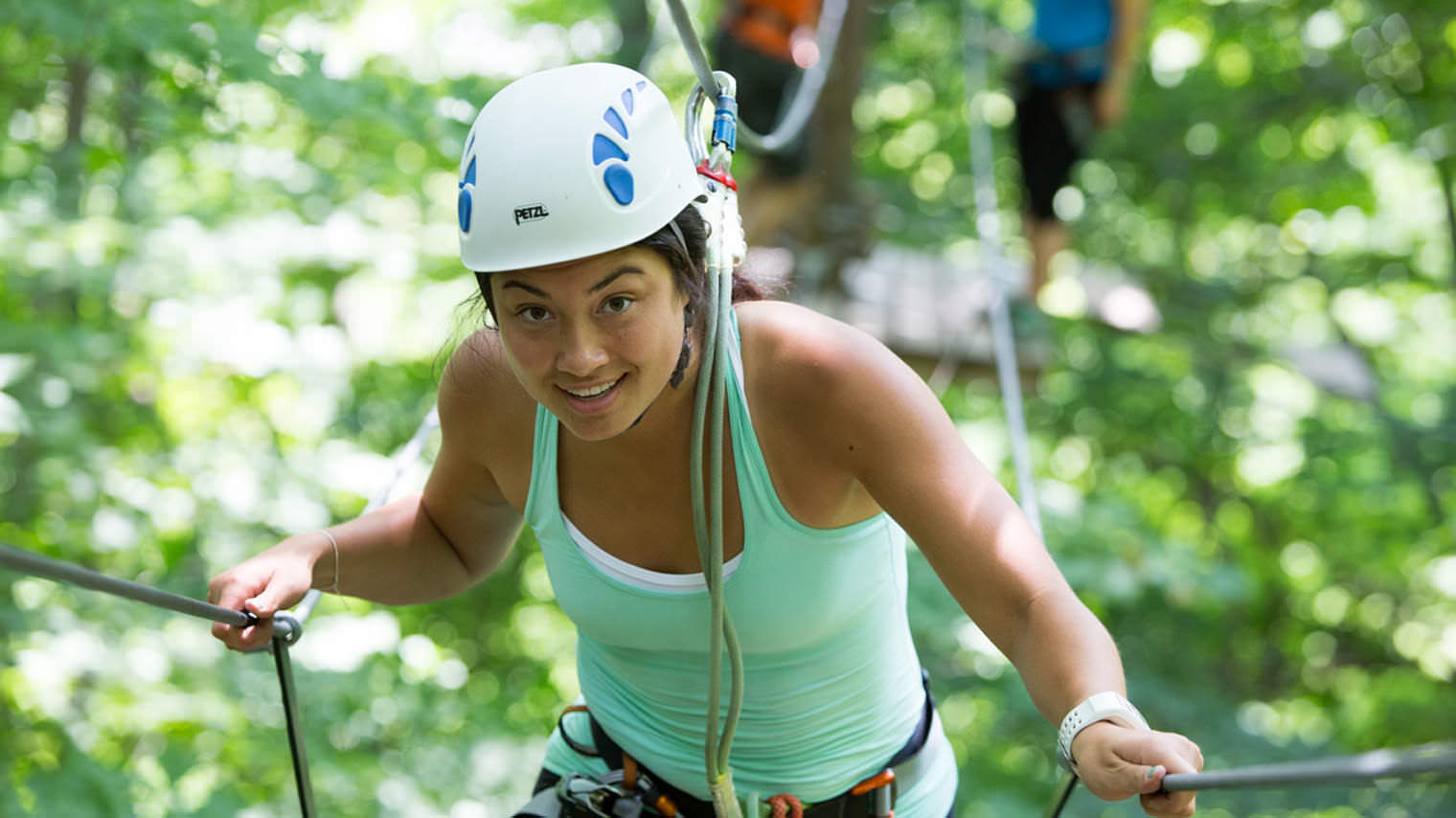 Mondays used to be the worst! But, this summer, you can make every weekend feel like a long weekend thanks to Treetop Trekking's Monday promotion. This July and August, plan a climb for a group of 4 and up and save 25% on the 3-hour Zip line & Aerial Trek.
Please note, the 25% will automatically be taken off at check-out on their booking platform.
For more information, visit their website
Fall Colour Climbs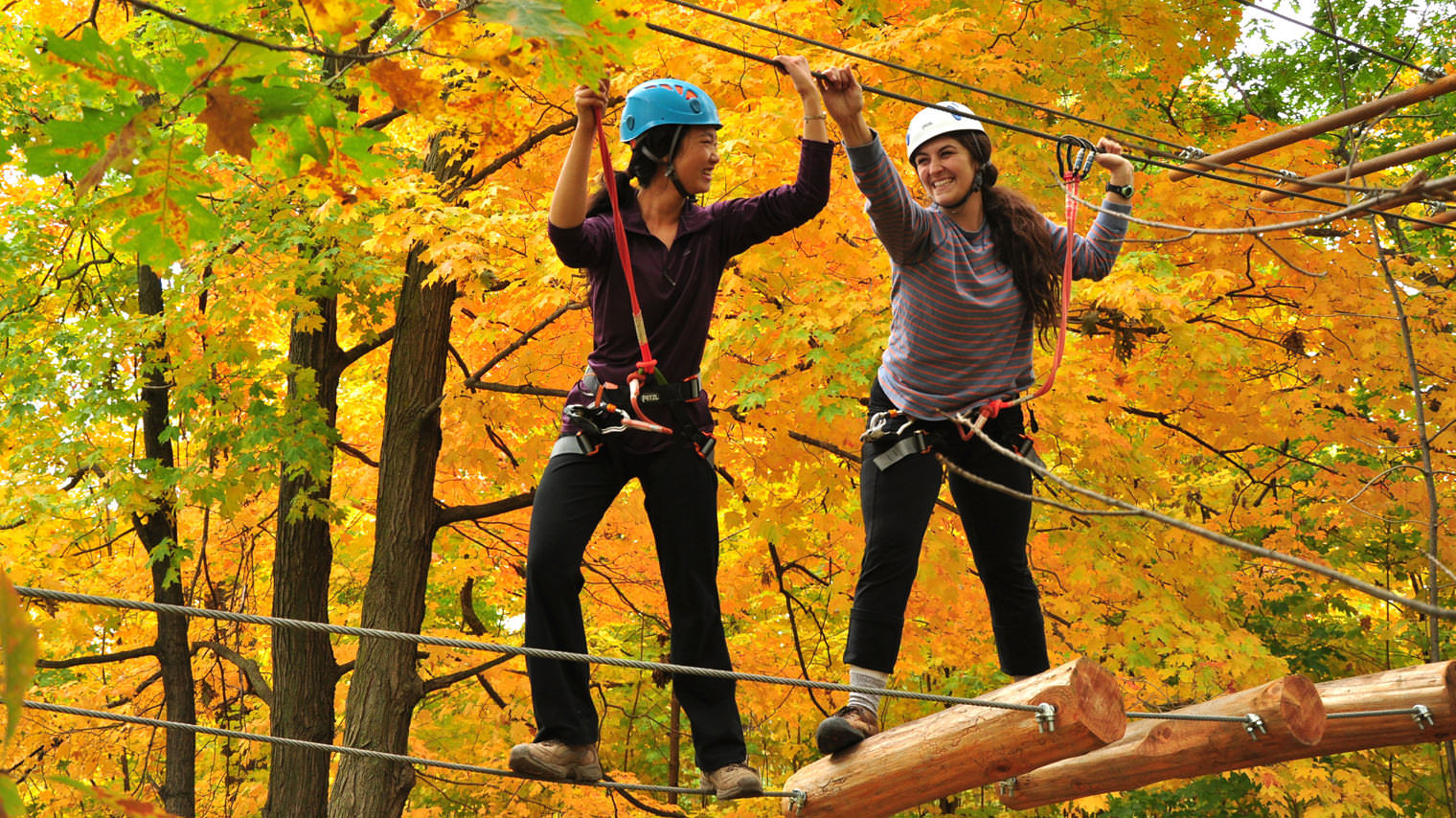 Yes, it is still summer, but that doesn't mean you can't be thinking ahead to your fall bucket-list. Book a climb for late September / Early October, and swing, climb, zip and glide through autumn trees for a truly unique and breathtaking view of those famous fall colours. Heads up, though, their hours do change after summer ends, as they shift to weekends, holidays, and most weekdays.
For more information, visit their website
Book your Adventure in the Trees
Walk-ins are accepted whenever possible, but it is strongly recommend that you make reservations. You can reserve over the phone or online.
For more information or to book, visit their website
Stay and Play
Make the most of your Muskoka experience and check out our top recommendations for places to stay and perfect getaway packages.