Enjoy the trip of a lifetime with the experts at Algonquin Adventure Tours!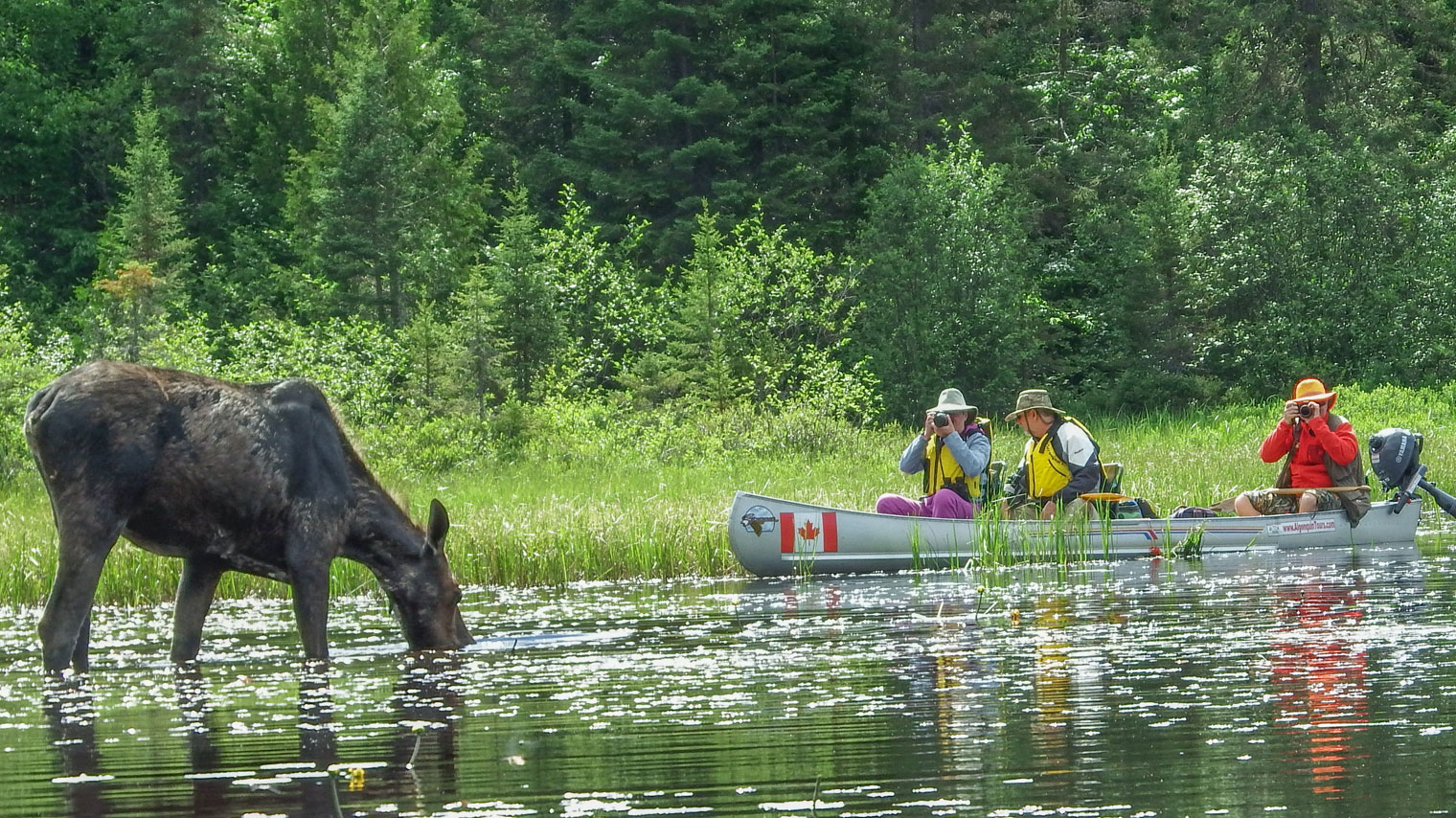 Every year, nature-lovers from around the world flock to Ontario's own Algonquin Park. And it's no wonder why – with over 2,400 lakes, oodles of streams and rivers, and thousands of kilometres of rugged wilderness, this slice of paradise is an obvious addition to any adventurer's bucket list.
An easy drive away from Toronto or Ottawa, there are many different ways to enjoy and experience all that the Park has to offer. But, for an authentic, insightful, and unforgettable visit, you've got to go with Algonquin Adventure Tours.
And, we're not the only ones who think so – just visit TripAdvisor to see the throngs of fans raving about their services. In fact, they're TripAdvisor's top-rated thing to do in Algonquin Park!


About their Tours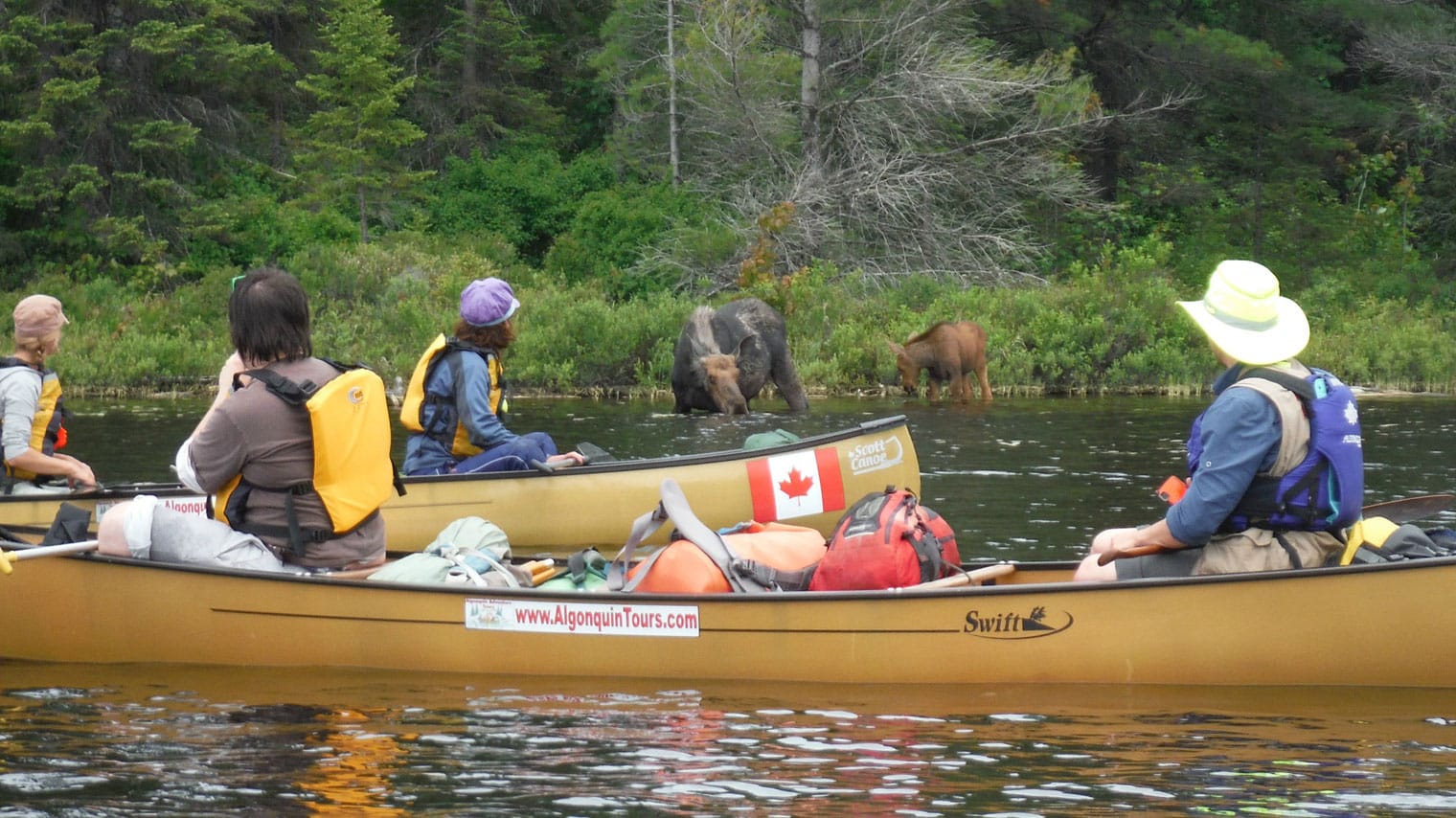 Algonquin Adventure Tours features over a dozen different guided experiences in Algonquin Park. Welcoming guests from all over Canada and all around the world, their guided tours reach all levels of desired adventure. From their 5-day canoe safaris (90% likelihood of seeing a moose) to their 3 hour Algonquin motor canoe trip, or their 3 hour guided bicycle tour to their 2 day glamping and biking extravaganza, there is an Algonquin adventure with your name on it.
All of their outings are led by experienced and enthusiastic guides, who put all of their insider savvy to work for you by sharing all their wisdom about the Park and its hidden gems – such as the best spots for up-close, personal, and absolutely unforgettable wildlife watching.
For more information on their guided tours, visit their website
Canoe Camping Safari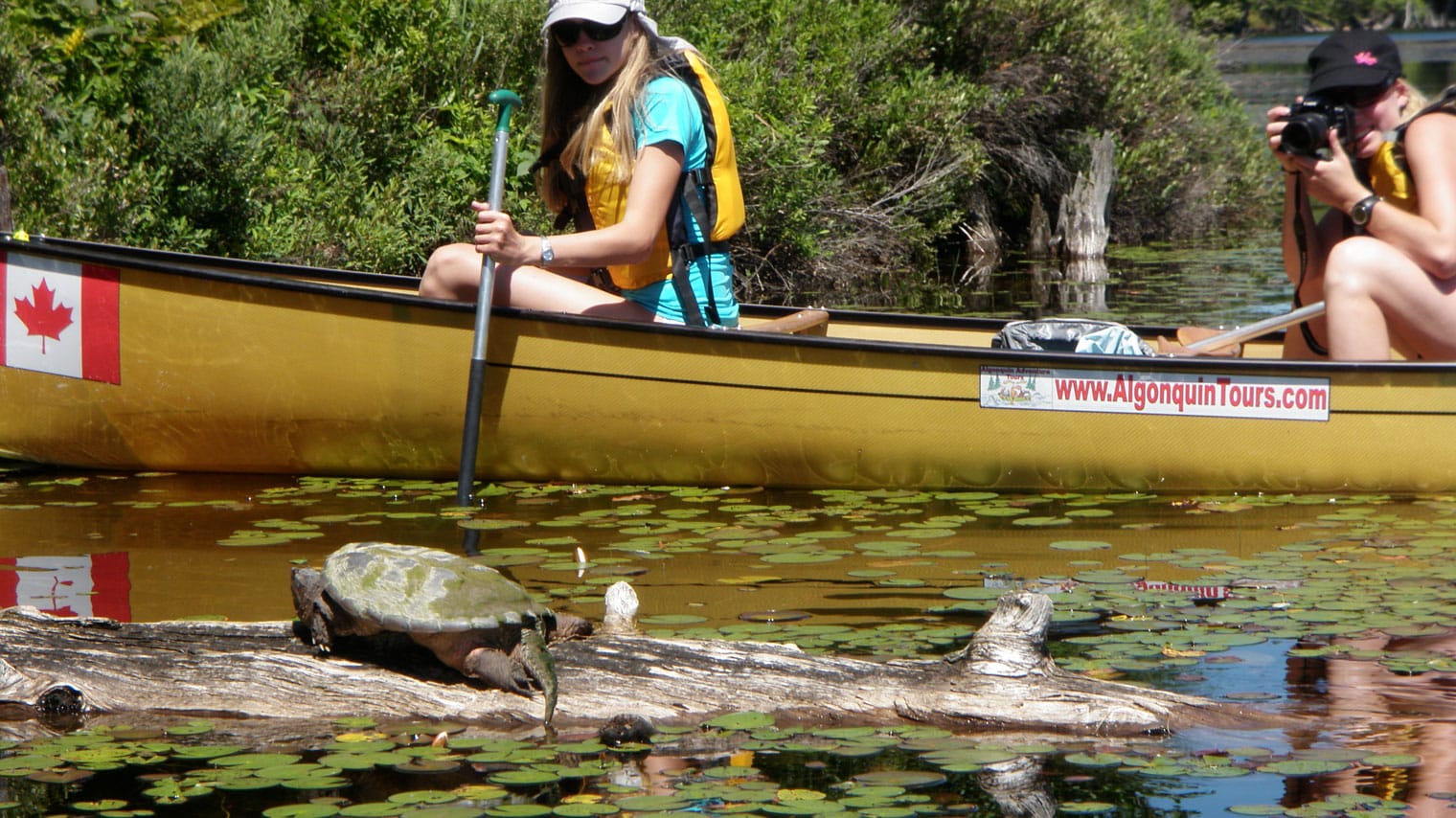 Arguably, Algonquin Adventure Tours are best known for their three, four, and five-day camping safari trips that take you into the heart of Algonquin. These quintessentially Canadian trips show off the best of the Park's beauty, as you paddle on pristine water, relax in a hammock, sit by the campfire, and spend the nights stargazing from your waterfront campsite.
These safaris are also your best chance at getting up-close-and-personal with wildlife. What better soundtrack could there be for your adventure than the elegant echo of the loon, or even the howls of far-off wolves? While wildlife viewing is not guaranteed, your chances are greatly improved thanks to your guide and their expertise.
For available dates and pricing, visit their website
Glamping Camping Extravaganza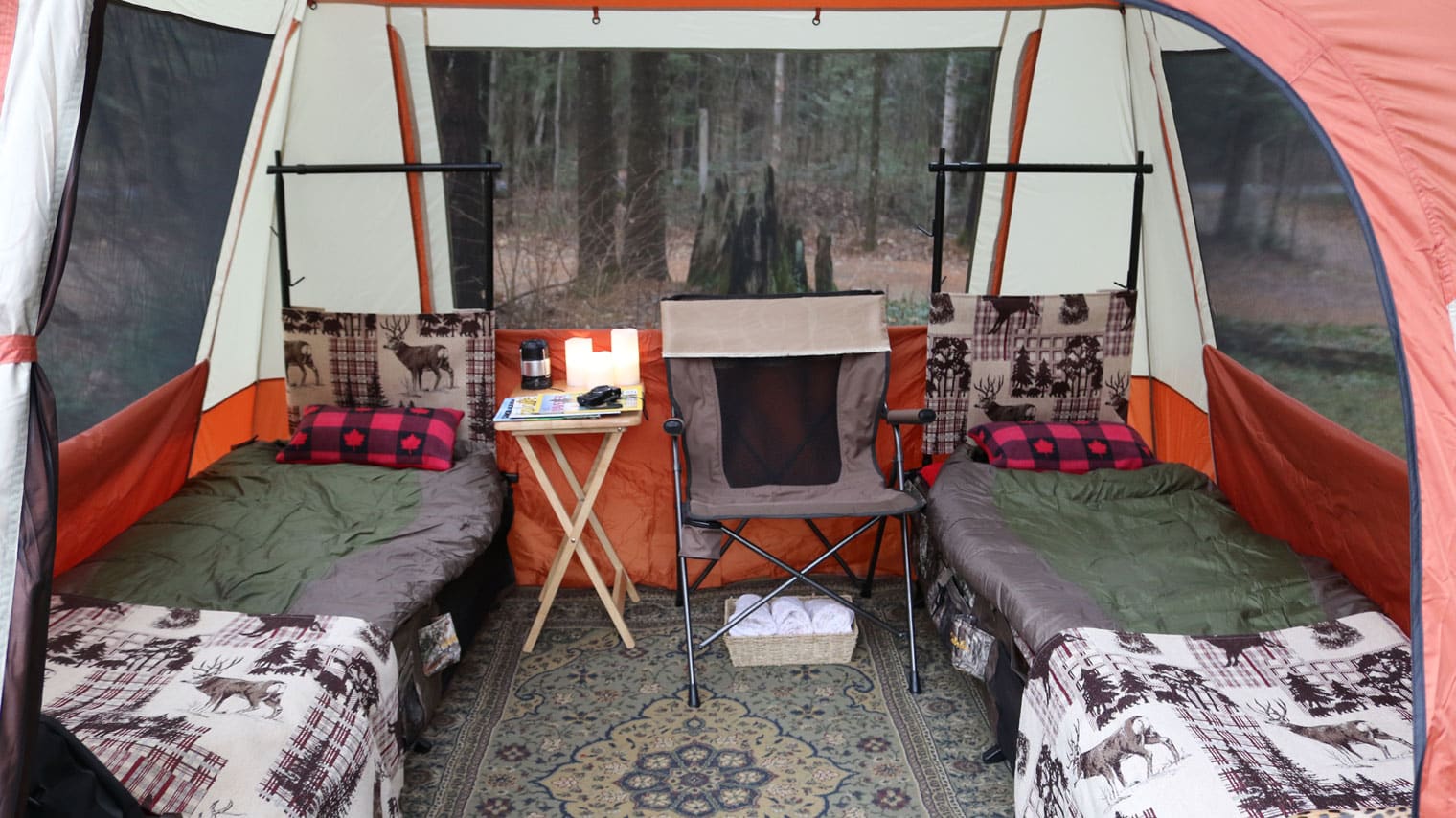 This glamp-camp extravaganza includes one canoe tour, one bike tour, gourmet camp meals, and a night in a comfortable and luxurious waterfront tent – okay, Algonquin Adventure Tours, we're intrigued. Combining the best of glamping camping, this experience is for all who want the awesomeness of Algonquin Park but also a comfortable bed and hot showers.
For available dates and pricing, visit their website
Duke of Edinburgh Adventurous Journey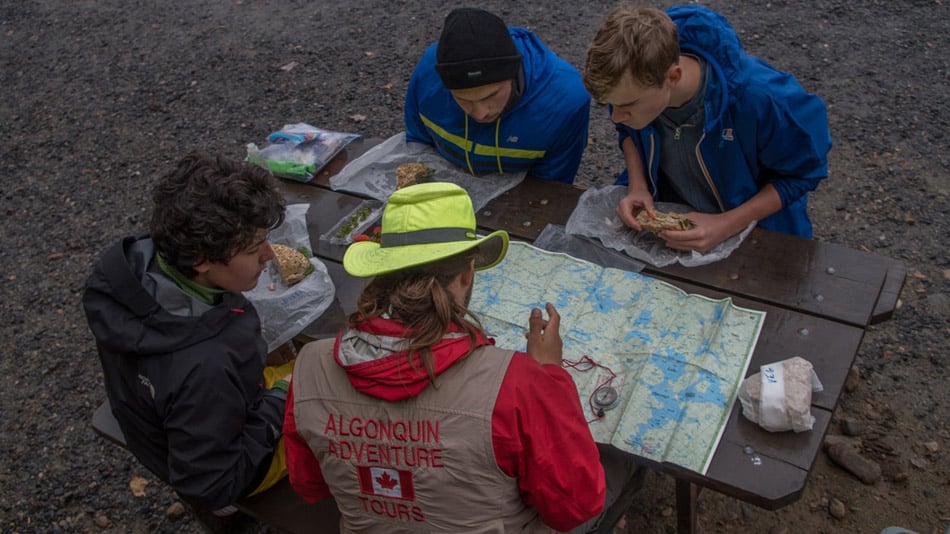 For years, groups of student have come from around the world to partake in Algonquin Adventure Tours' Duke of Edinburgh Adventurous Journey programs. Usually private, they are now offering limited group dates, which means you too can grow your outdoor skills thanks to their exceptional curriculum, superior equipment, and top-notch instructors. This is the adventure journey of a lifetime!
Visit their website for more information
Daily Guided Canoe Trips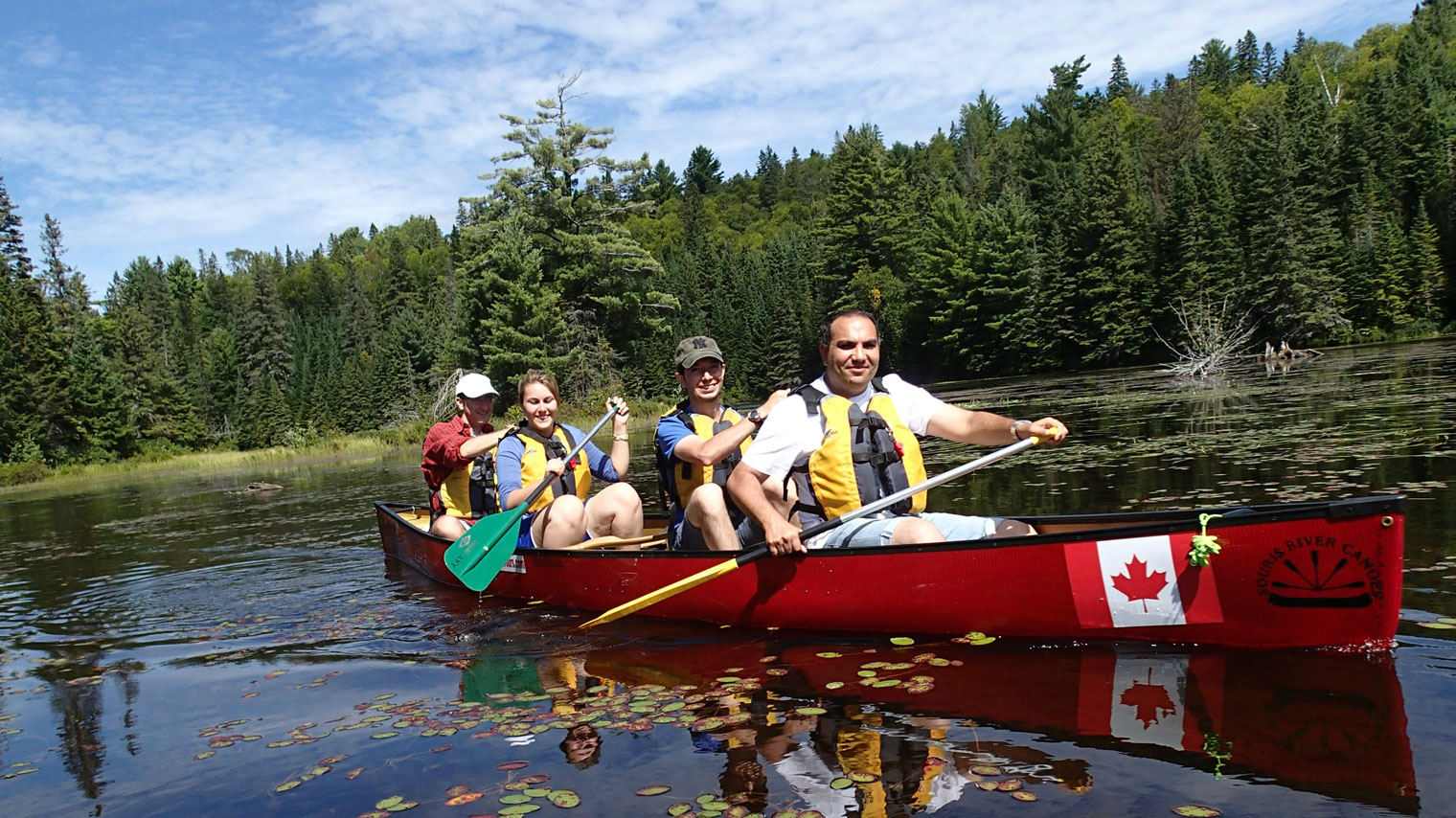 Their most popular day trip by far, this 6-hour excursion provides you with all the food, gear, and guidance you'll need for the ultimate Canadiana-canoe experience. Your guide will usher you to all the hot-spots on Canoe Lake, while also sharing all about the history (and intrigue) of the area.
For available dates and pricing, visit their website
Daily Guided Fishing Trips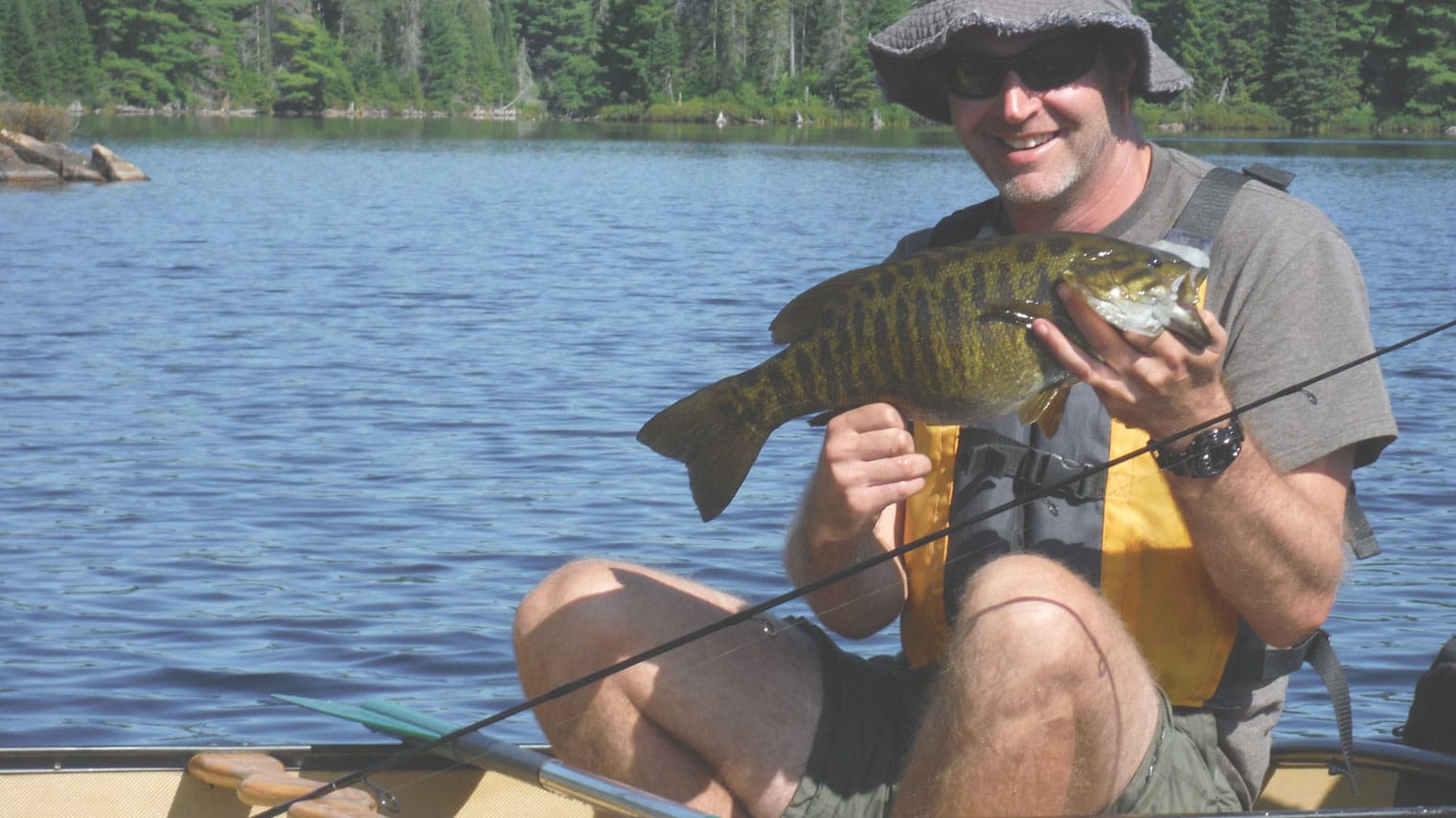 It's an early start for anyone embarking on Algonquin Adventure Tours' sunrise fishing tours but, after all, the early bird does get the worm. These private, 4-hour trips come with your own expert guide, canoe, fishing gear (if needed), and a breakfast to-go from Henrietta's Pine Bakery (a local favourite).
For available dates and pricing, visit their website
Daily Guided Bicycle Trips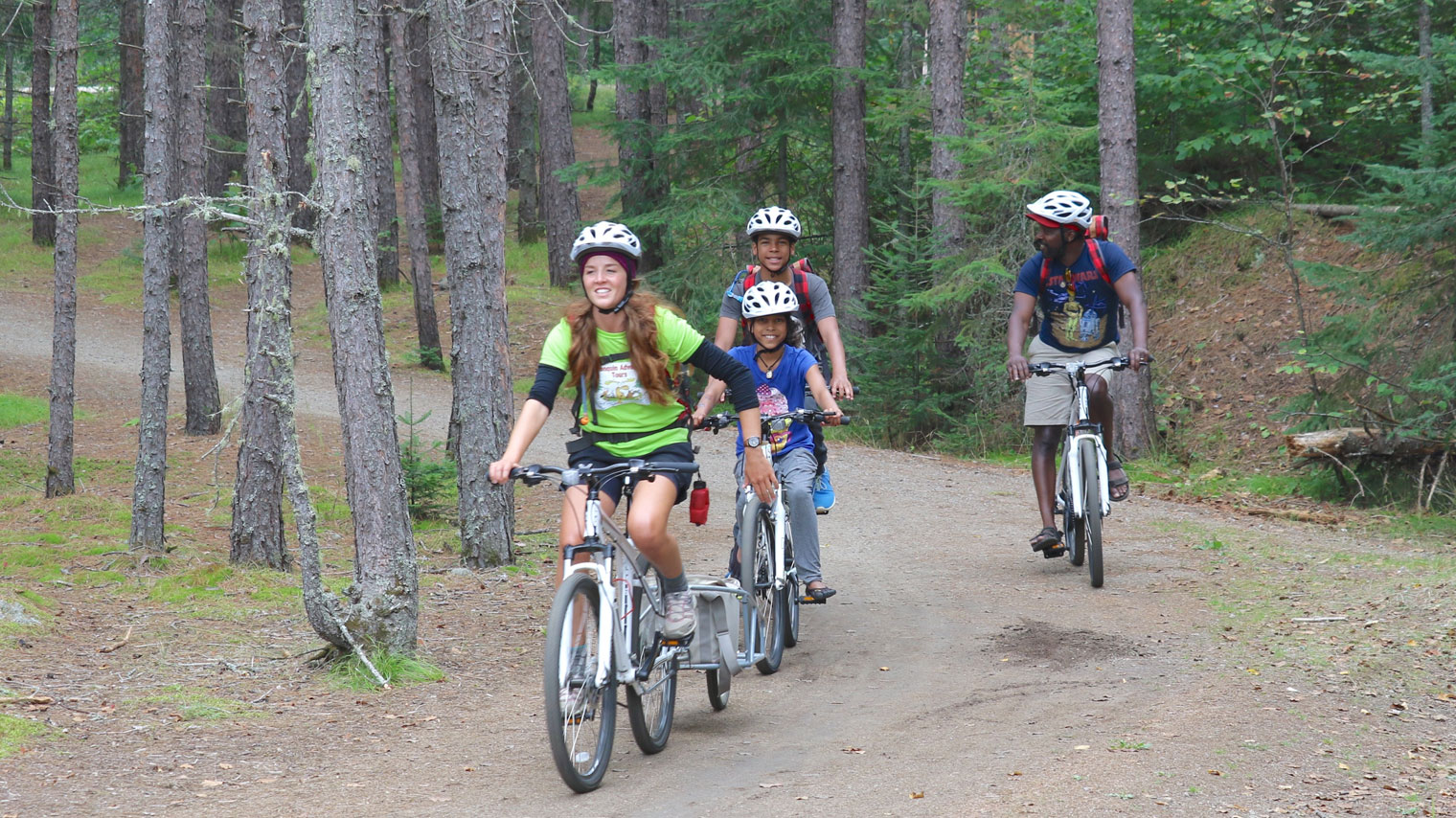 Do you feel the need, the need for safe-and-informative speed? Then Algonquin Adventure Tours' bike tours are for you. Clocking in at around 3-hours, this tour includes mountain bikes, helmets, lunch, and a geared-up guide to lead you on the Old Railway Bike Trail, a popular, 20km scenic trail in the Park, with plenty of breaks for that perfect panoramic pic.
For available dates and pricing, visit their website
Birding Hikes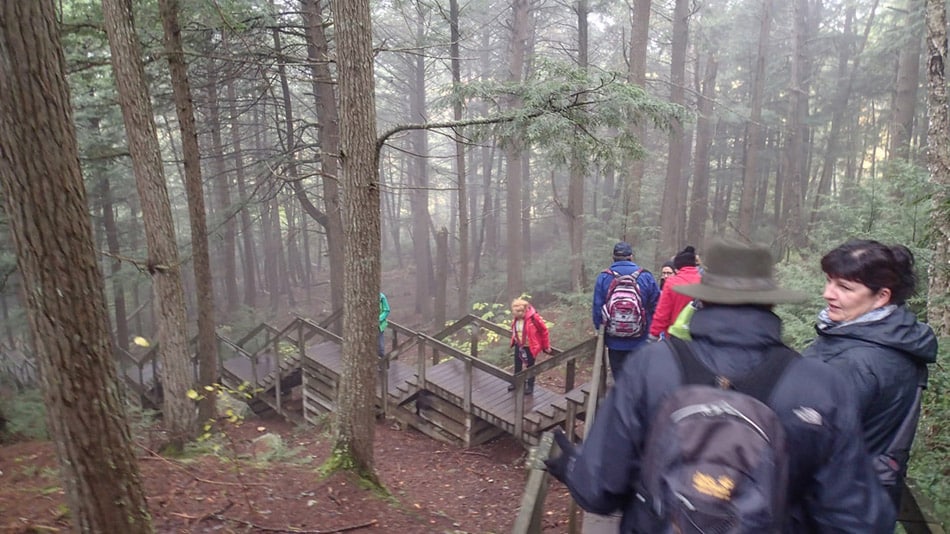 Explore nature on foot as you seek to spot some of the beauteous birds who frequent Algonquin Park.
Led by Algonquin Adventure Tours' most senior guide, who was also locally raised and is an amateur ornithologist, this 3-hour tour is only offered as a private experience. This maintains an intimacy that ensures everyone can easily hear the guide and increases your bird observation potential.
Whether you're an amateur enthusiast or seeking to complete a Big Year, you'll make memories on this tour that will last a lifetime. Be sure to book early, though, as this is a popular experience!
Visit their website for more information
VIP Motorized Canoe Tour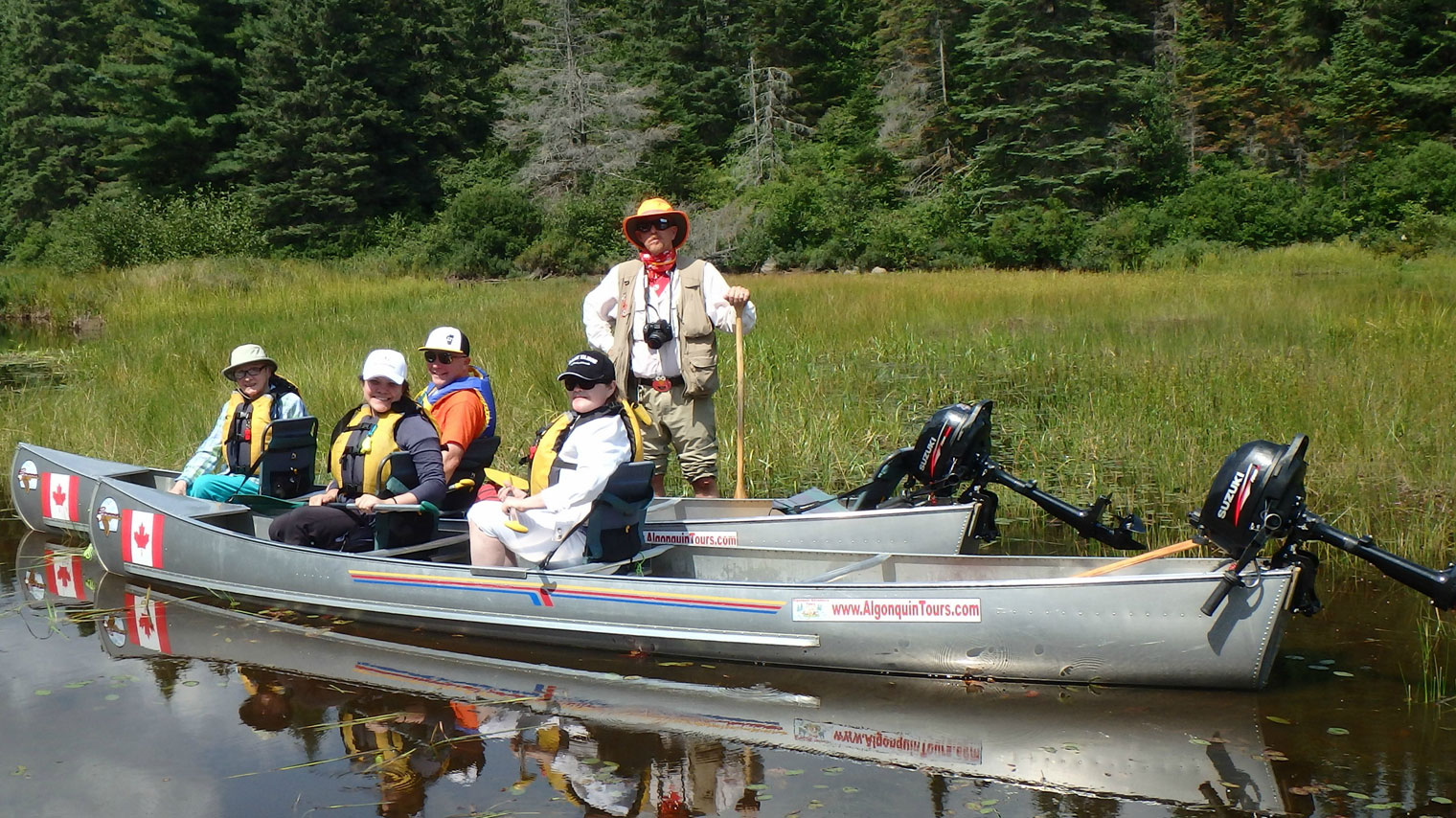 For those looking to immerse themselves in nature while also having the chance to photograph, film, sketch, or maybe just relax, this is the ideal way to see the Park. A combination of about 10% paddling and 90% motorized touring, this 3-hour journey allows you two different tour options for how you effortlessly explore the interior of Algonquin Park:
Nature and Wildlife Photography Tour – a must-do for professional or amateur photographers in search of that wall hanging perfection
Tom Thomson Tour – great for history buffs, art aficionados, or anyone that wants to get blown away by the intrigue and history of one of Canada's most famous painters
For available dates and pricing, visit their website
An Adventure in Every Season
Spring, summer, autumn, or winter – no matter the season, Algonquin Park is always a great place to get outside and explore.  Revel in fall foliage, or perhaps go for one of their winter camping/survival adventures – there are many amazing options outside the summer season.
Contact them for more information
Adventure Awaits
Answer the call of the wild in safe style thanks to the amazing offerings at Algonquin Adventure Tours – book today!