The 2019 season kicks off June 26, 2019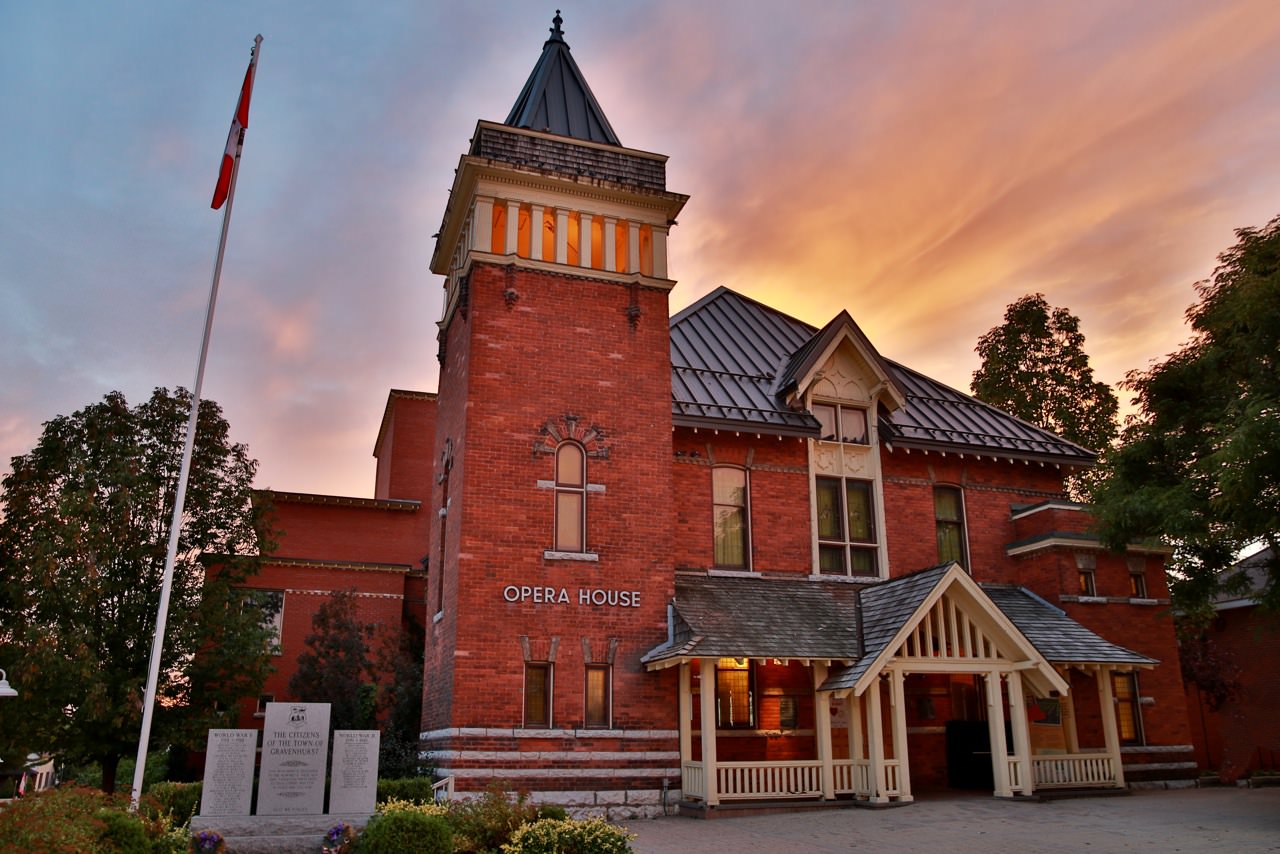 June 10, 2019 – MUSKOKA, ON
Make your summer sizzle with some real drama thanks to one of Muskoka's favourite traditions: theatre at the Gravenhurst Opera House!
A long-running tradition (that only gets better with age), the 2019 Muskoka Summer Season has three productions on offer that are sweet, funny, edgy, and filled to the brim with some of Canada's top talent.
Whether you're a theatre buff or just looking to spice-up your summer routine, there is something for you.
2019 Summer Season
Harvest | June 26 – July 19
Hilarity that hits close to home: A retired couple decides to trade in their country life for a condo in the city. But, when they discover that the "nice young man" leasing their home has been raising a different crop altogether, they are thrown into an unexpected adventure! The Globe & Mail calls Harvest "funny and poignant at the same time" with "memorable characters" and "deliciously sardonic one-liners."
For more information, visit their website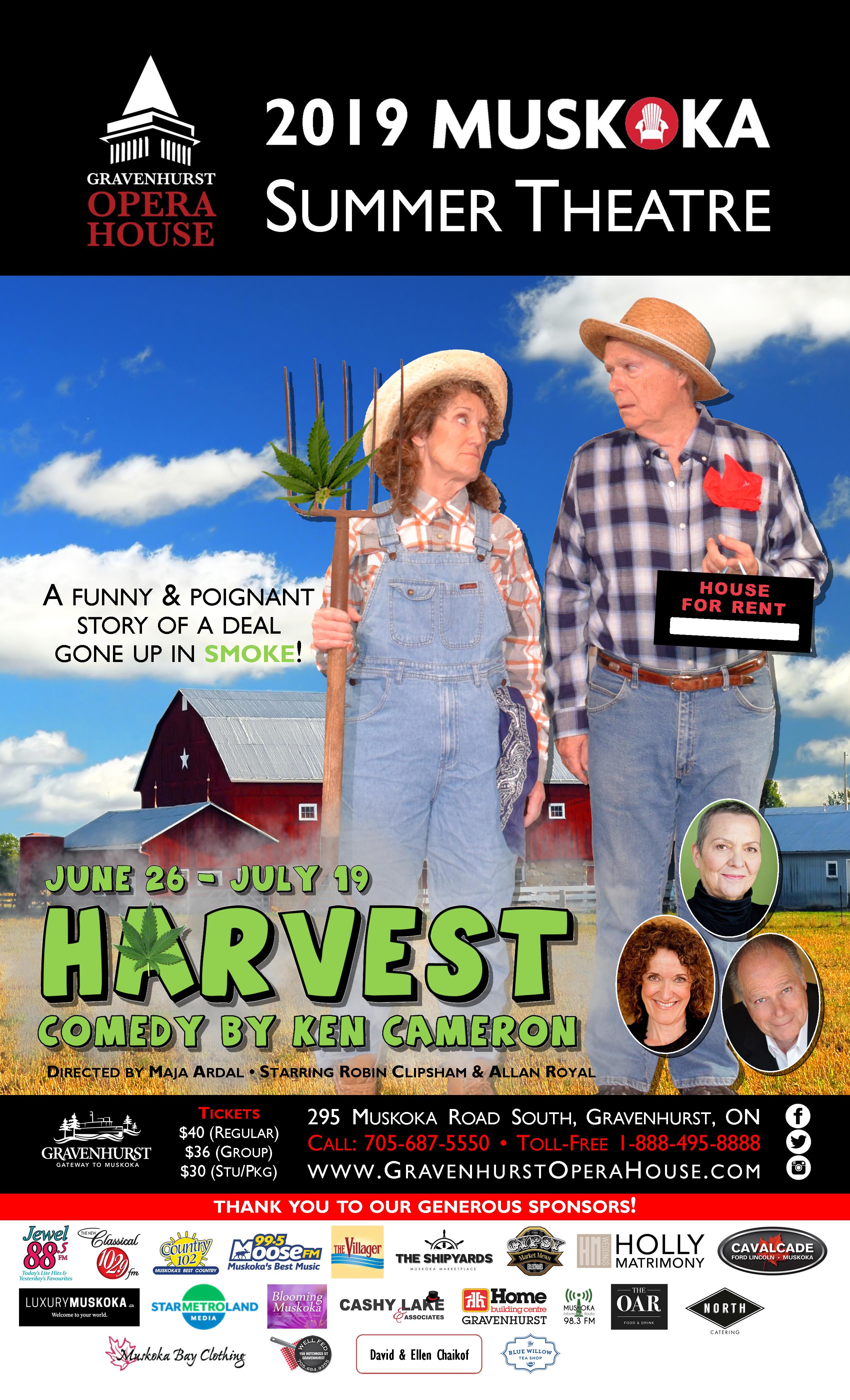 Dean & Jerry: What Might Have Been | July 24 – August 16
Derek Marshall and Nicholas Arnold present a fabulous concert of hits and comedy. With their own brand of wacky humour, Dean & Jerry: What Might Have Been pays tribute to the comedy team that dominated television, radio, and nightclub stages in the 1950's with timeless hits such as "Everybody Loves Somebody," "Sway,"  and Jerry's #1 hit, "Rockabye Your Baby." The comedy schtick and story-telling of these two terrific entertainers will take you through the real-life story that begs the question, what if they had never split?
For more information, visit their website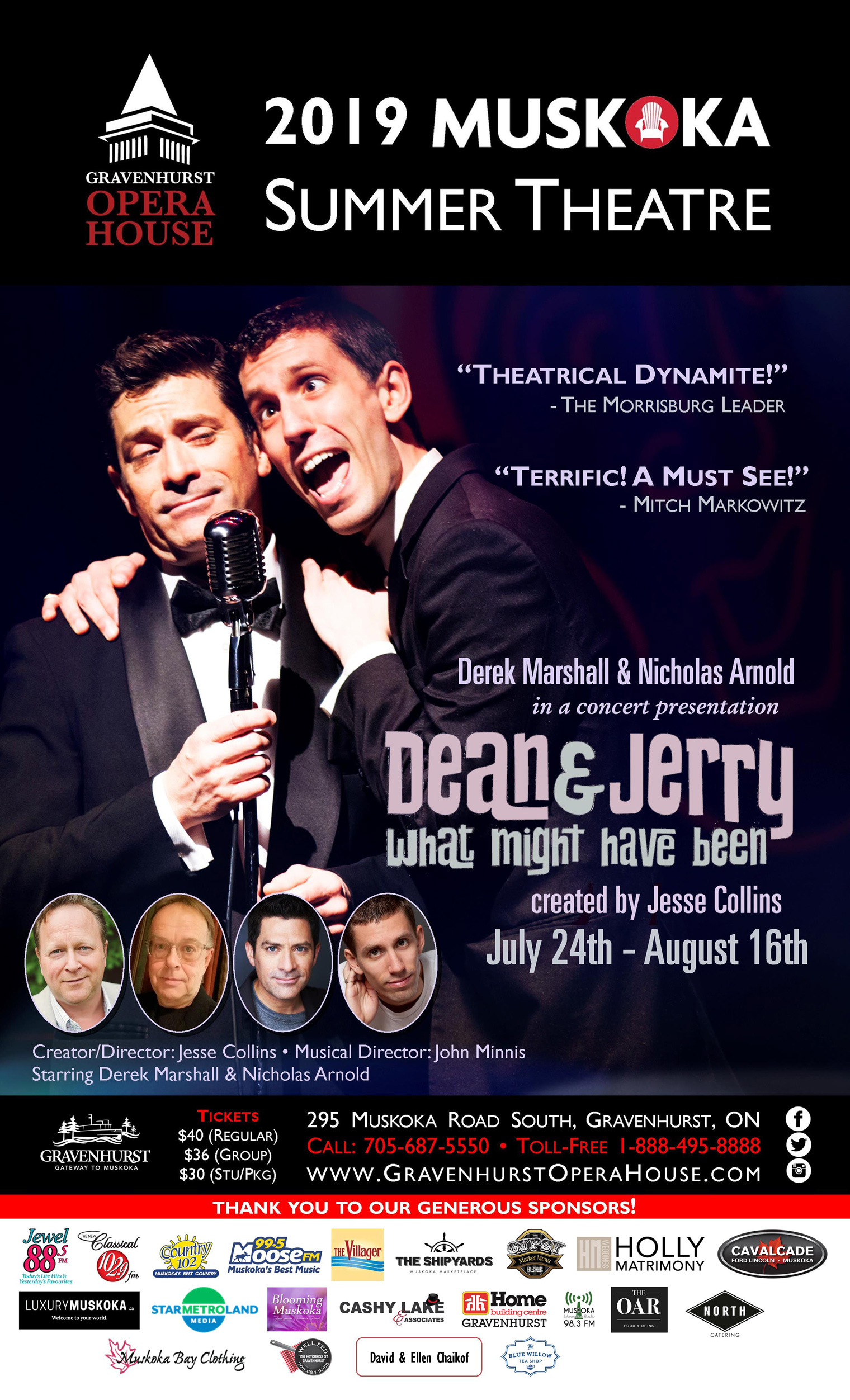 Kalamazoo | September 11 – 27
Peg and Irv, two quirky but endearing baby-boomers, bravely venture into the world of modern dating. But, when these opposites attract, they discover love isn't any easier the second time around. Winner of the Riva Shiner Comedy Award, KALAMAZOO is a romantic comedy about life's second act and learning you're never too old to be young. As Encore Michigan said, "'Kalamazoo' captures love for any age."
For more information, visit their website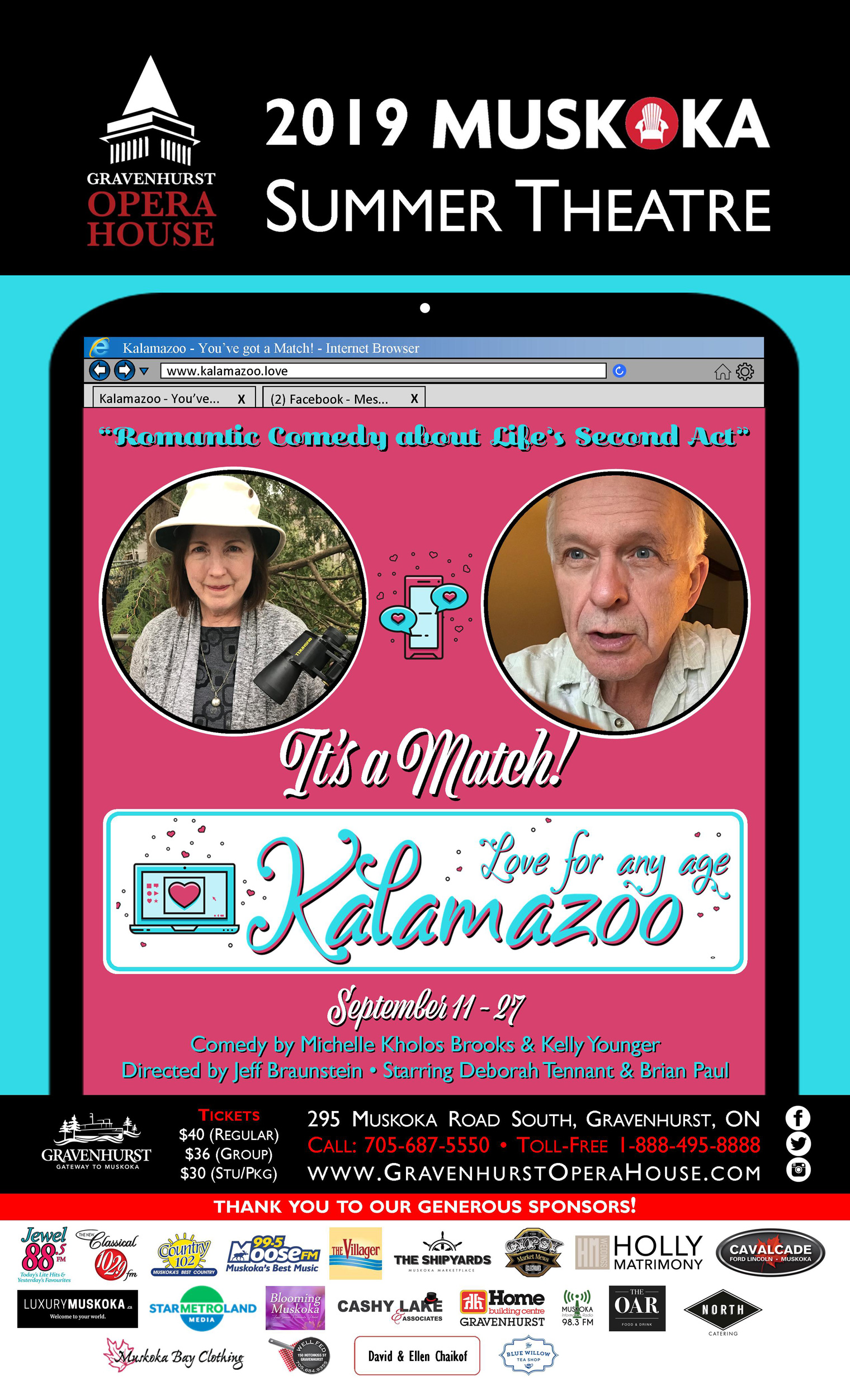 Night on the Town
Put on a casual collared shirt or don your favourite sundress, go out for dinner, hold hands, catch a show, and enjoy a beautiful Muskoka night on the town!
Gravenhurst is full of great places to dine. If you enjoy the craft beer scene, stop in at Sawdust City Brewery for a freshly crafted pint paired with delicious eats from their gourmet food truck. For a casual-fine dining experience, try The Muskoka Room at Muskoka Bay Resort. If you are catching a matinee, the Blue Willow Tea Shop is a great stop for lunch or high tea.
Or, book dinner and a show with the Gravenhurst Opera House and their Friday Night Dinner Theatre, available every Friday night during July and August. Learn more by calling the Box Office at 705-687-5550 ext. 21.
Local 2-for-1
Cool news for Gravenhurst-ites! If you are a Gravenhurst resident, you qualify for a special 2 for 1 ticket pricing to Summer Theatre performances on Tuesdays, Wednesdays, and Thursdays. Take advantage of this incredible offer and see one (or all three) of these fabulous performances!
For more information, visit their website
Stay & Play
Browse through our recommended accommodations in Gravenhurst, or book the Night on the Town Getaway exclusively through Robbins' Tuktawayin.
Content produced in partnership between Muskoka Tourism and the government of Ontario