With kids returning to school and campfires being lit just a little earlier in the evening, it might be tempting to let our thoughts drift to pumpkin-spice and changing leaves, even though we still have lots of summer left to enjoy in September. In fact, September is one of the best times to find the best summer vibes and views that Muskoka has to offer. With warm temperatures in the air and water, there is no reason why we can't keep enjoying the defining summer activities as August turns into September.
Get Out On The Water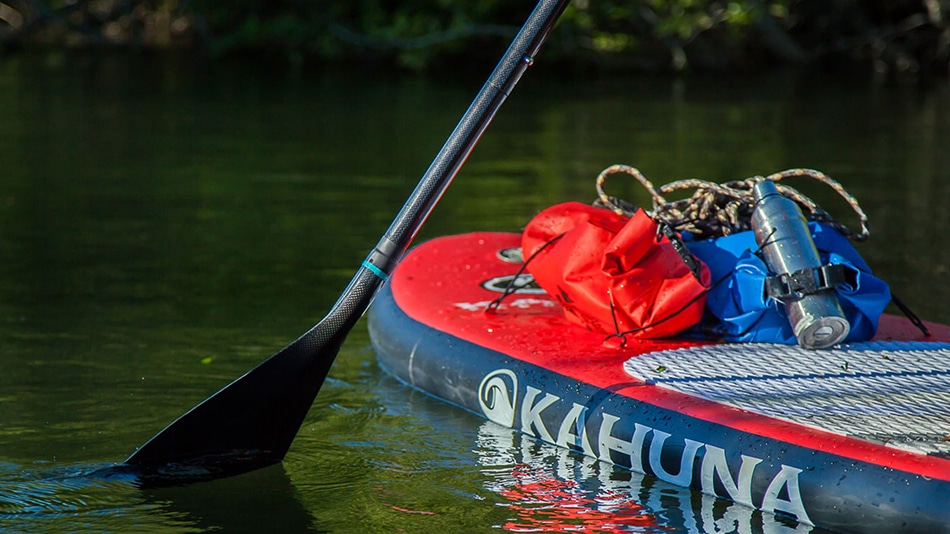 Though the air may be a bit cooler in the morning, the water is warm and the afternoon sun is glorious. The Swift Outdoor Centre on Georgian Bay has canoe, kayak and stand-up paddle board rentals that you can use in their protected waterfront or load up to take to your desired launch point. You can also take on an urban paddling experience when you rent from Algonquin Outfitters, allowing you to enjoy a float and then take a tasty break to sample the food trucks and awesome riverside restaurants and cafes in downtown Huntsville.
Sleep Under The Stars
The warm days and cool nights of September make it an ideal time to set up a tent and take in the beauty of the Muskoka night sky. If you've got your own tent, you're ready to book a site at a local provincial park, like Arrowhead, Six Mile or Algonquin. If glamping is more your style, check out the incredible packages available at Tipi Adventure and Soul Institute. Either way, there are hardly any bugs left by the end of summer, so it's prime time to live life outside.
Tee It Up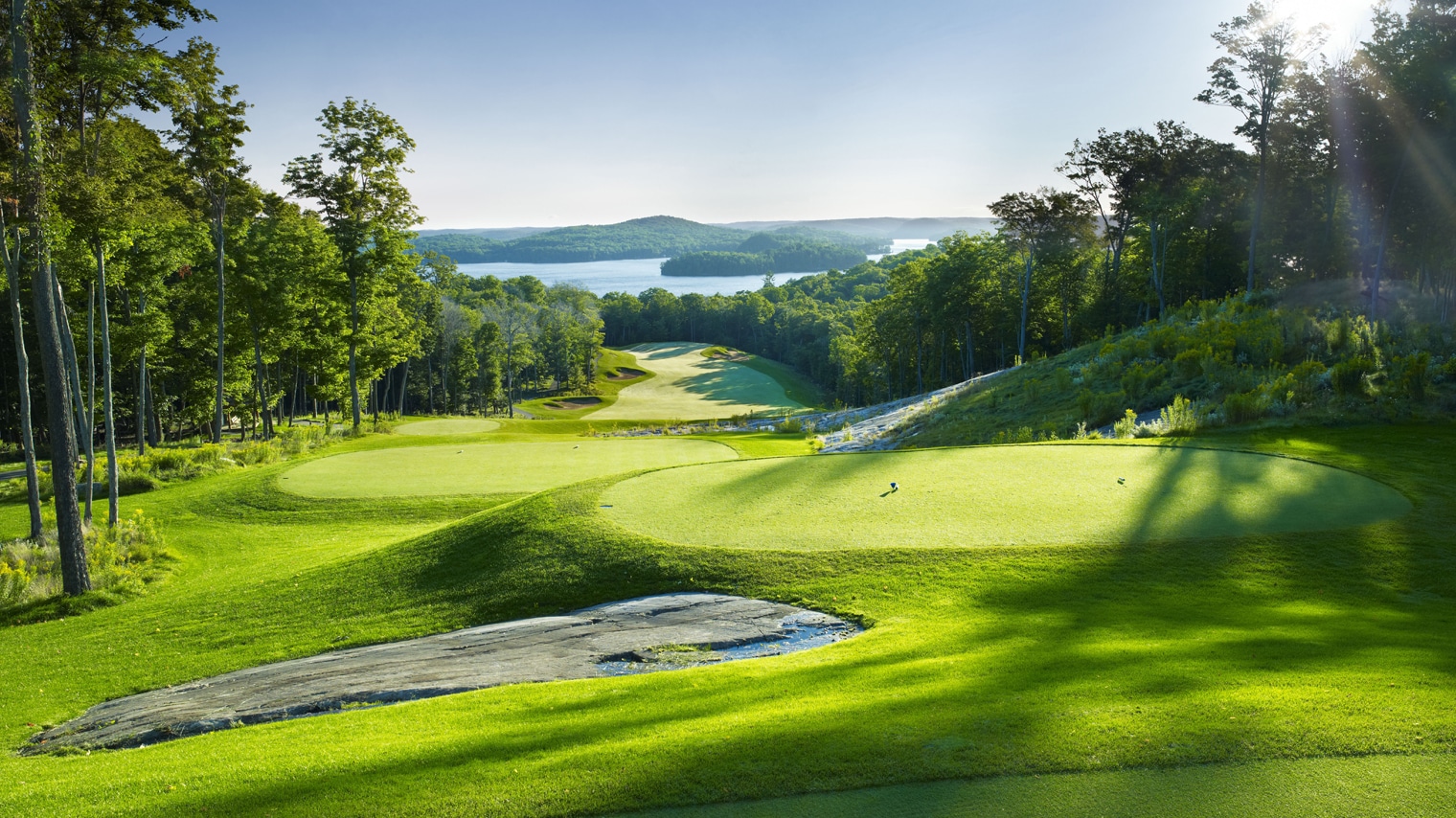 You could hop in a cart to do the traditional take on the game at awesome courses like Muskoka Bay Club, Rocky Crest Golf Course and Bigwin Island Golf Club, or you could try out some alternatives to the game. In addition to their great golf, both Muskoka Highlands Golf Links and Deerhurst Resort have foot-golf courses onsite that add a soccer-like element to the game. If disc-golf is more your style, check out the epic Dads of Muskoka course at Verena Acres or book into Bondi Village Cottage Resort to take advantage of their on-site course.
Take The Road Less Travelled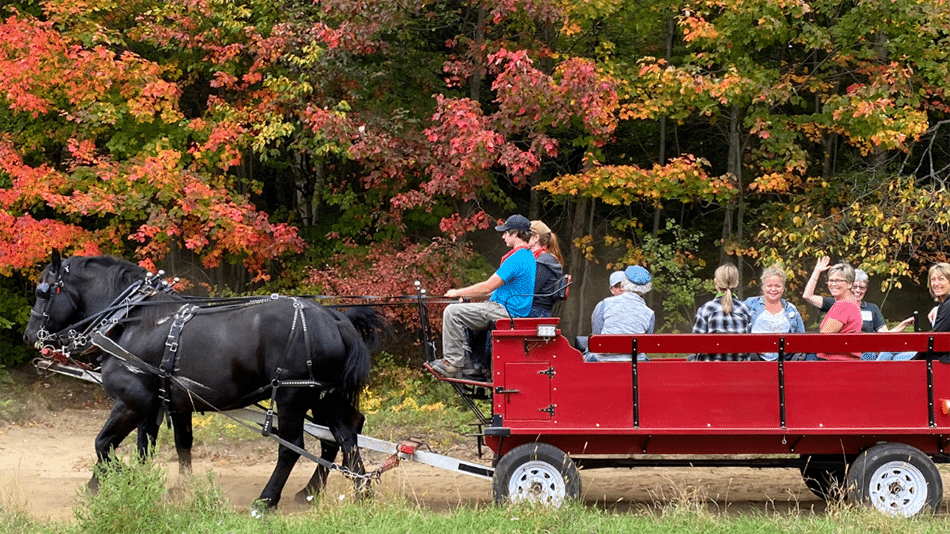 Turn the radio up, roll the windows down and take in the sweet Muskoka sights as you explore the region while it's still humming with summer love. Chances are you'll stumble upon a fantastic local business or gorgeous natural vista that will make the trip extra special. For example, when you tour down Muskoka Road 10, you'll find the lovely town of Port Sydney and it's beautiful rapids, the Indigo Rain organic flower farm stand, the coolest free little library in Muskoka, the Sugarbush Hill Maple Farm heritage cabin (be sure to try the maple creemee soft serve!), and the friendliest horses at the Back of Beyond Equine Centre. If you want a top-notch day trip itinerary, grab a curated Away We Go Trips route package that takes you to a mix of must-see and off the beaten path stops in any region of Muskoka while sharing tons of intel on the heritage, culture, fun and flavour of the region.

Guest Blogger:
Jacki @ Away We Go Trips
Away We Go Trips is a teeny-tiny business created by Muskoka locals who love the region and hope you will too. We are excited to share our favourite spots and some fantastic stories from the past so others can get in on the fun that we thrive in everyday.
Stay and Play
Make the most of your Muskoka experience and check out our top recommendations for places to stay and perfect getaway packages.