Patio season, also known as summer, is approaching quickly in Muskoka! It may not be summer yet-but these few places are open for outdoor dining. Take advantage of these early openers while spring is still in the air.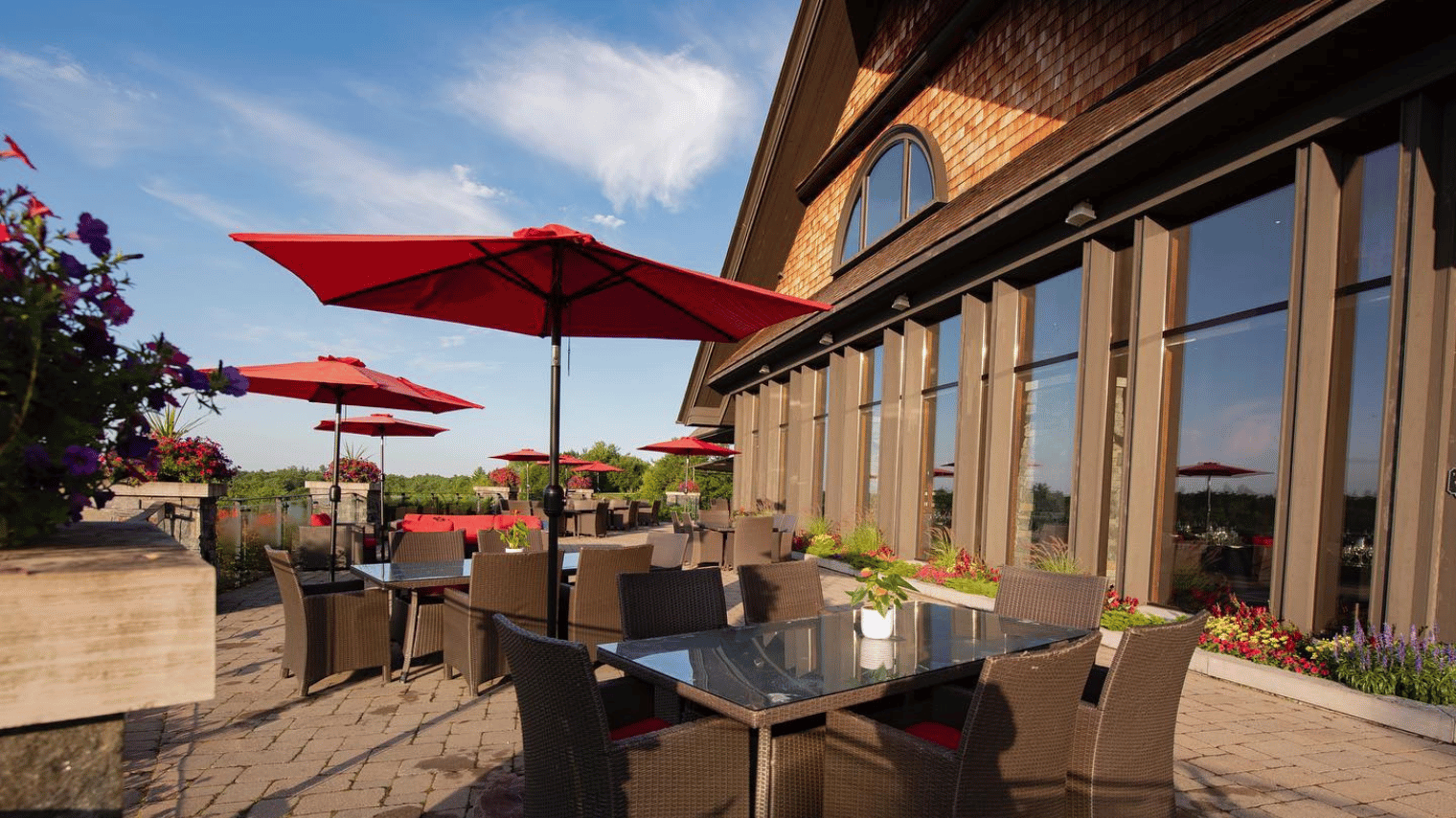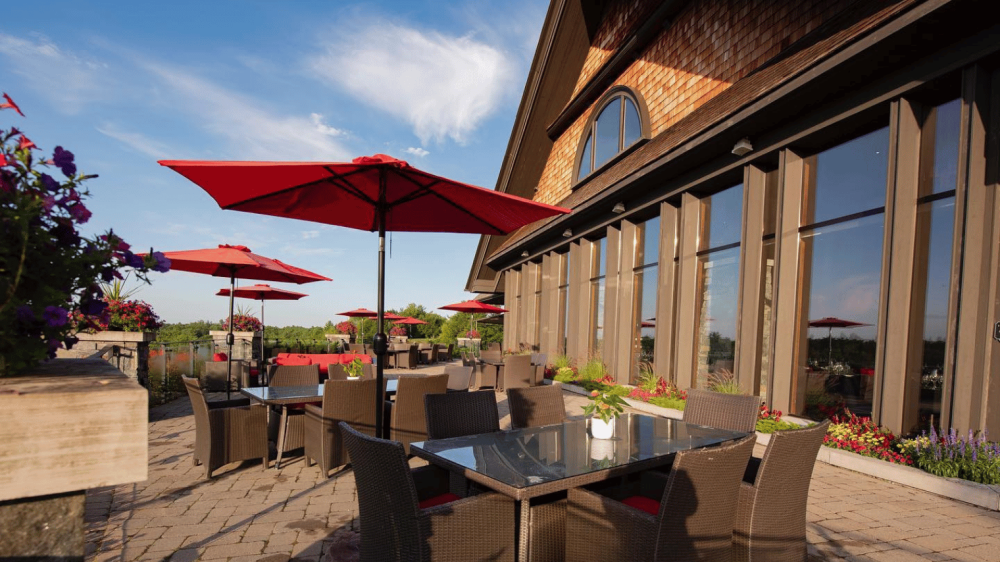 Muskoka Bay's Cliffside Restaurant & Terrace
Gravenhurst
Enjoy a relaxing breakfast, lunch or dinner at the Cliffside Restaurant and Terrace. The patio here at Muskoka Bay is 300 feet high and overlooks the gorgeous golf course. With views like this, it's hard not to have a great time! If you choose this cliffside experience, it is highly recommended to book a reservation prior to arriving.
Click here too book a reservation!
Sawdust City Brewing Company
Gravenhurst
The patio at Sawdust City has a laid back atmosphere, making it feel like you're enjoying an afternoon at a close friend's house. Whether it's sipping on your favourite craft beer or tasting a whole new flight, a good time is almost a guaranteed. Sawdust offers a great selection of shareable appetizers and feature entrées as well as vegan and gluten free options. Perfect for a casual stop in, no reservation needed!
Click here to check out the menu!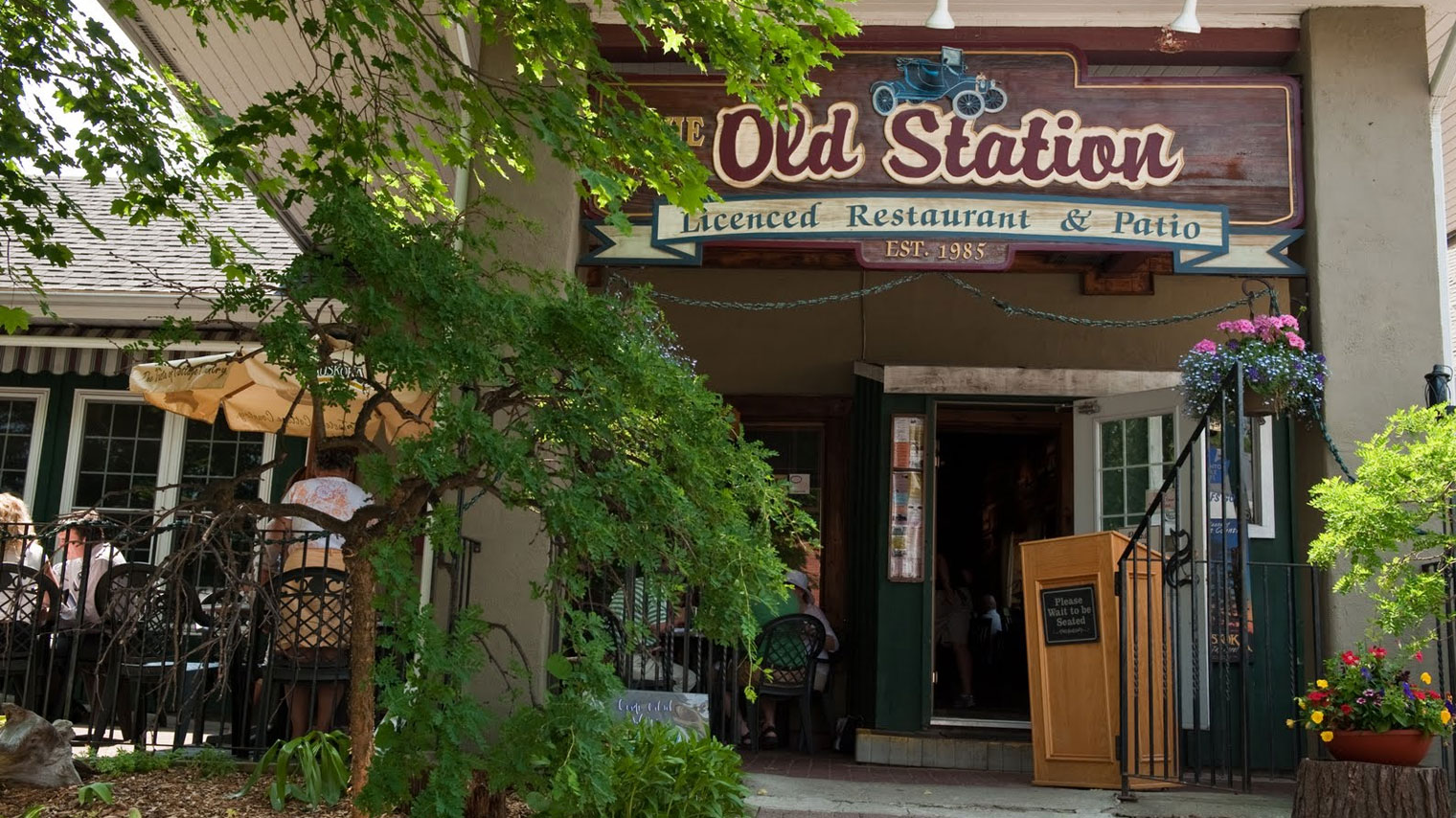 The Old Station Restaurant
Bracebridge
Serving Muskoka since 1985, The Old Station has been a fixture in Bracebridge for more than 30 years! This patio is charming and comfortable with great prices, somewhere the entire family can dine. The menu has a wide variety of dishes and drinks for anyone to enjoy. The Old Station is walk-in only, no reservations at this time.
Click here to check out the menu!

Muskoka Brewery
Bracebridge
Embrace patio season at Muskoka Brewery, where visitors can revel in the ambiance of a Muskoka-style patio. Offering delicious craft beer, snacks, and a family-friendly environment that welcomes kids and fur-babies, Muskoka Brewery is the perfect spot for a relaxed outing. With the added convenience of a retail store and taproom open during patio season, guests can take home their favorite brews or indulge in a tasting flight indoors. Reservations are not required, allowing for a carefree and enjoyable experience at Muskoka Brewery's patio oasis. Cheers to a memorable patio season!
Click here to check out the menu offerings!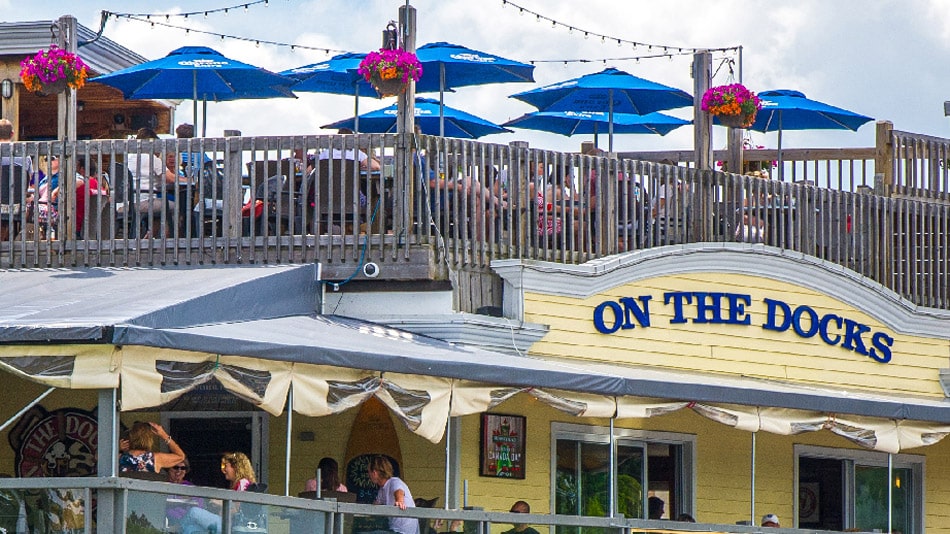 On the Docks Pub
Huntsville
On the Docks offers a relaxing, casual atmosphere by day and energetic, exciting environment by night. Perfect for a fun group or family to enjoy by the town dock, in the heart of Huntsville. The menu has casual pub-style food with lots of variety and great shareable options. The drinks are exceptionally good, and the vibes are even better! Patio space is limited for the spring, but will expand this summer. No reservations needed, just walk in and enjoy!
Click here to check out the menu!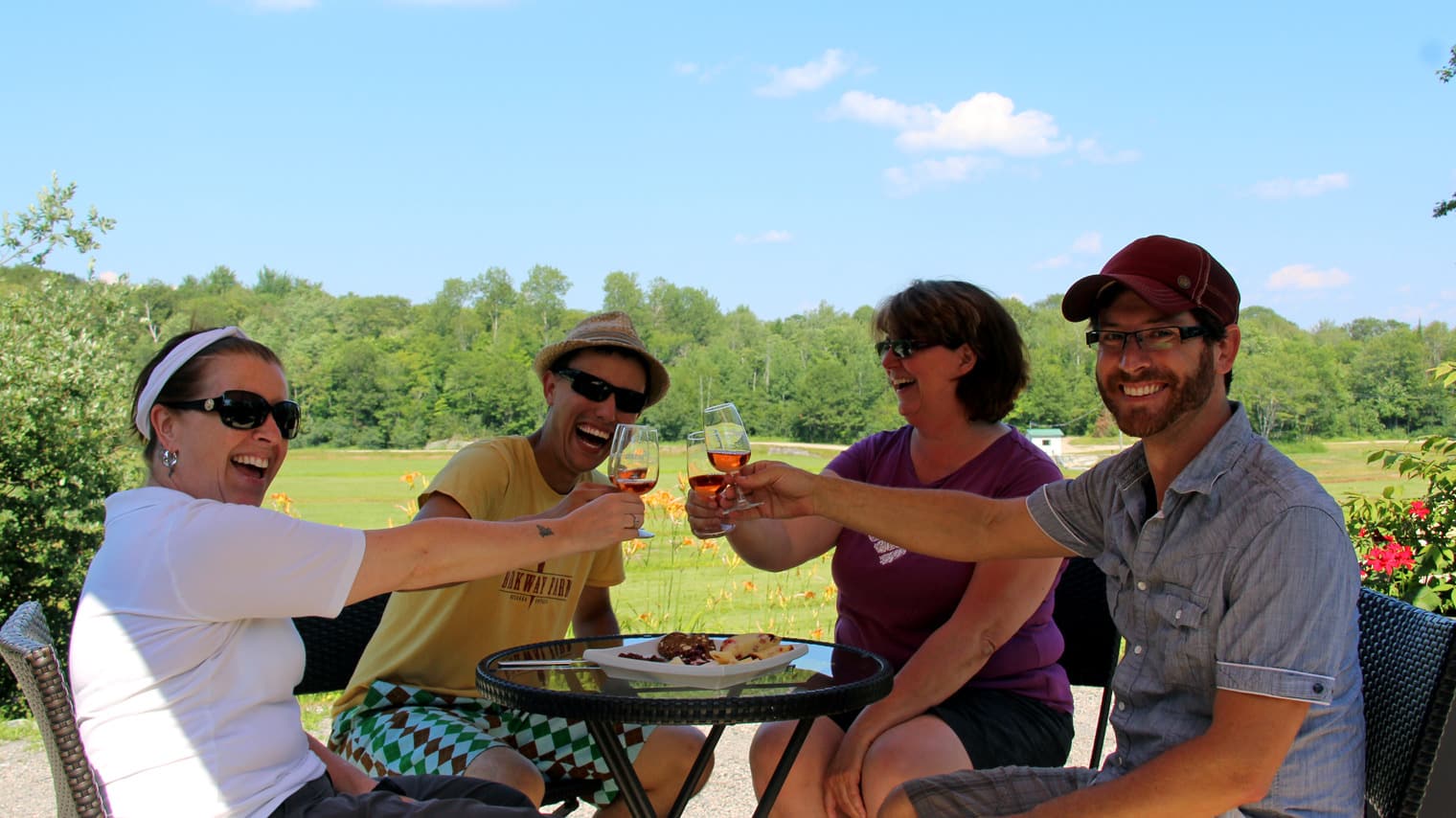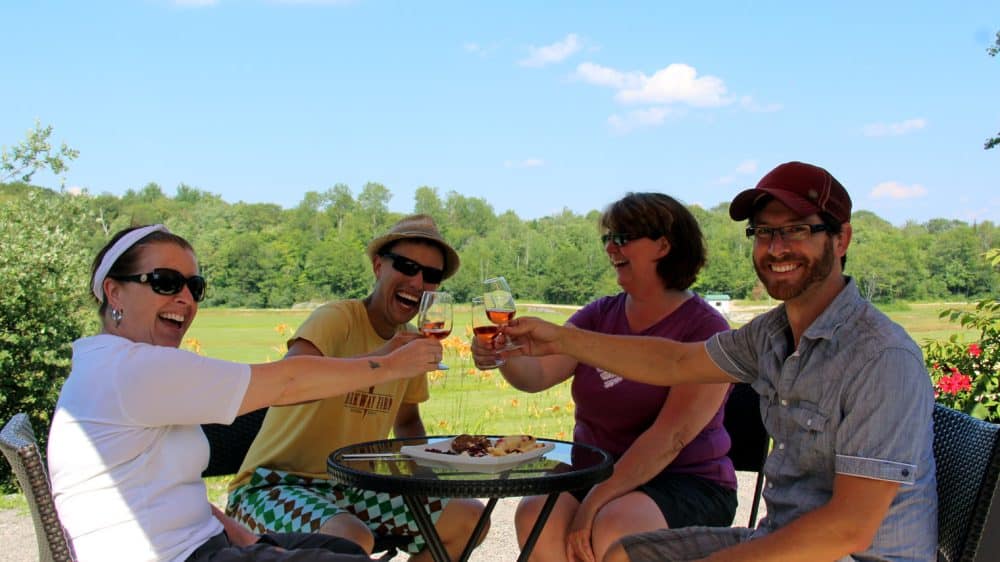 Muskoka Lakes Farm & Winery
Bala
At Muskoka Lakes Farm & Winery, patio season is a treat for the senses. Overlooking the scenic Cranberry Marsh, guests can enjoy casual eats fireside while sipping on delicious cranberry-inspired wine. After a day of springtime activities like biking or hiking onsite, the patio is the perfect spot to relax and catch up with friends. With the beautiful Muskoka landscape as a backdrop, it's the best outdoor dining experience to welcome a summer filled with patio days and nights. Reservations are encouraged to secure a spot at this sought-after destination. Come and experience the perfect blend of nature, exquisite wines, and delectable cuisine at Muskoka Lakes Farm & Winery's inviting patio. Here's to a summer of unforgettable memories!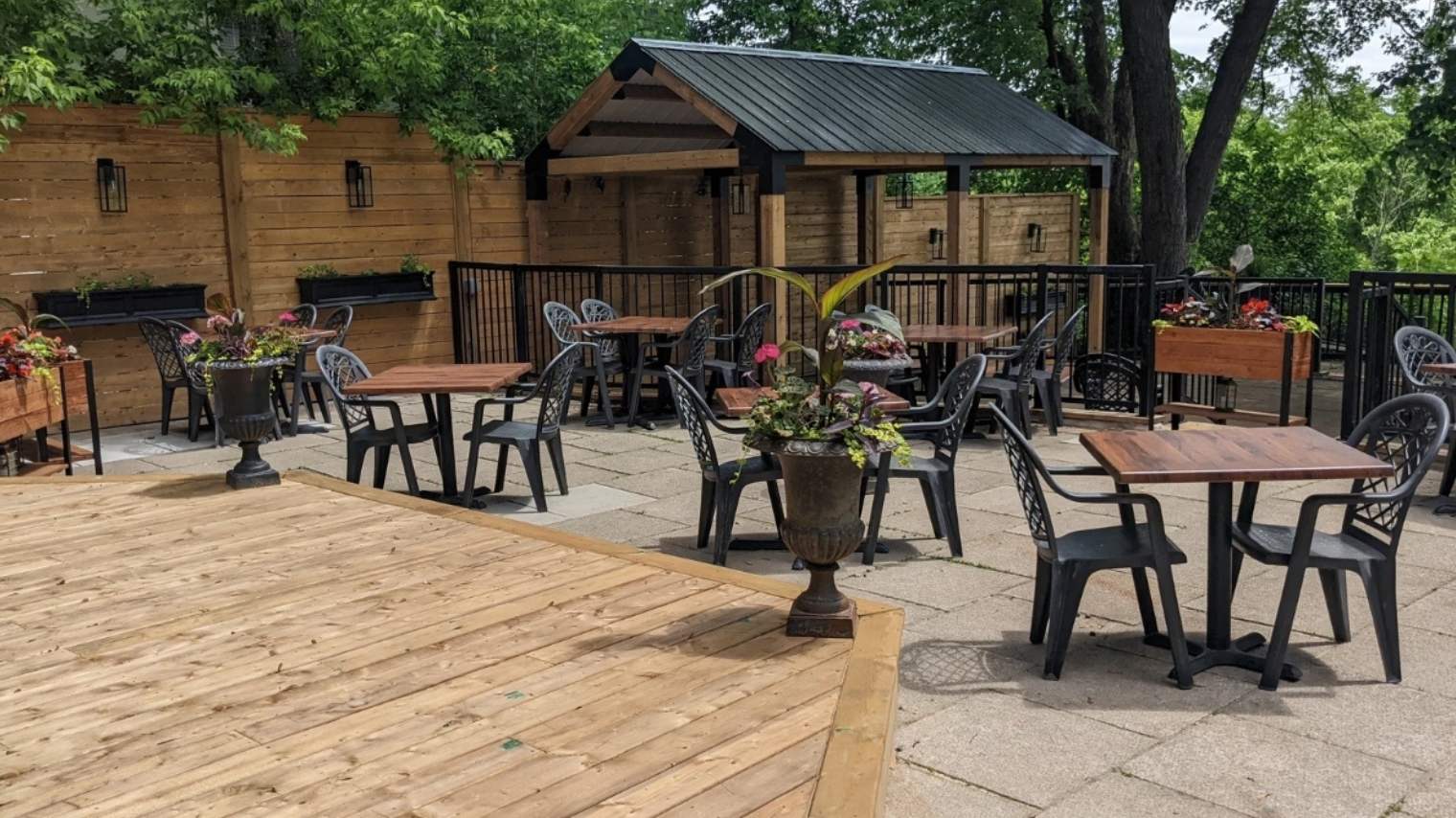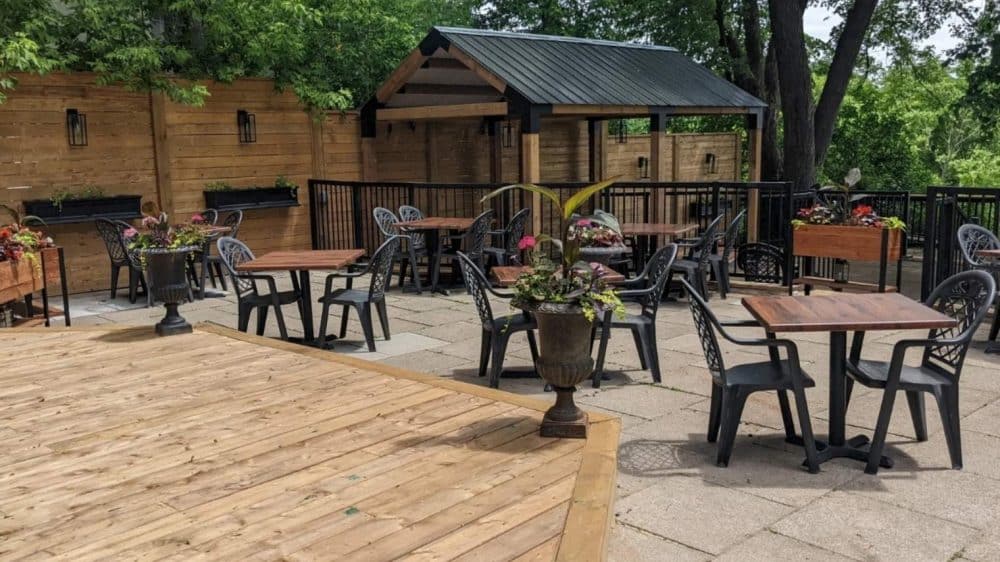 Basilico at Inn at the Falls
Bracebridge
Indulge in the heart of Muskoka with a culinary journey to Basilico. Located in the picturesque region, Basilico offers authentic Italian cuisine on a stunning patio. From mouthwatering pasta and pizza to delectable appetizers and entrees, paired with a carefully curated selection of wine, cocktails, and local beers, there's something for every palate. Don't miss out on their Sunday Brunch, where you can savor the flavors of Italy in a relaxed and inviting atmosphere. Come and experience the taste of Italy in the beauty of Muskoka at Basilico.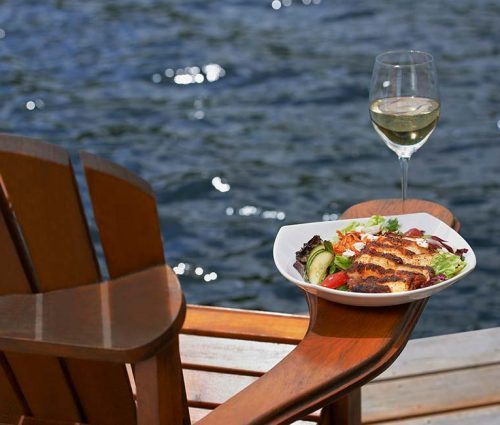 Turtle Jack's
Port Caring
The premium-casual dining experience at Turtle Jack's originated from a concept that was inspired by the dockside location. The establishment offers an opportunity for patrons to enjoy the best fresh foods in a relaxing atmosphere. Located in Port Carling, Turtle Jack's is situated on the water and features a spacious patio, cozy indoor seating, and a private dining area. The menu is inspired by the cottage lifestyle, with an array of flavorful dishes to choose from. Guests can also pair their meals with signature cocktails, draught beer, or wine for an incredible lakeside experience.
Get ready for an exciting summer in Muskoka as patio season kicks off! Stay tuned for an array of restaurants in the area that are preparing to open their outdoor patios, perfect for enjoying the warm weather and breathtaking scenery. But don't forget about spring – there are plenty of opportunities to savor the season before summer arrives. So, get ready to soak up the sunshine, relish in delicious meals, and make the most of both spring and summer in beautiful Muskoka!