Patio season is finally here! There are so many places to enjoy some drinks, appetizers and entrées while basking in this amazing summer weather; it's only right that we share some of the best!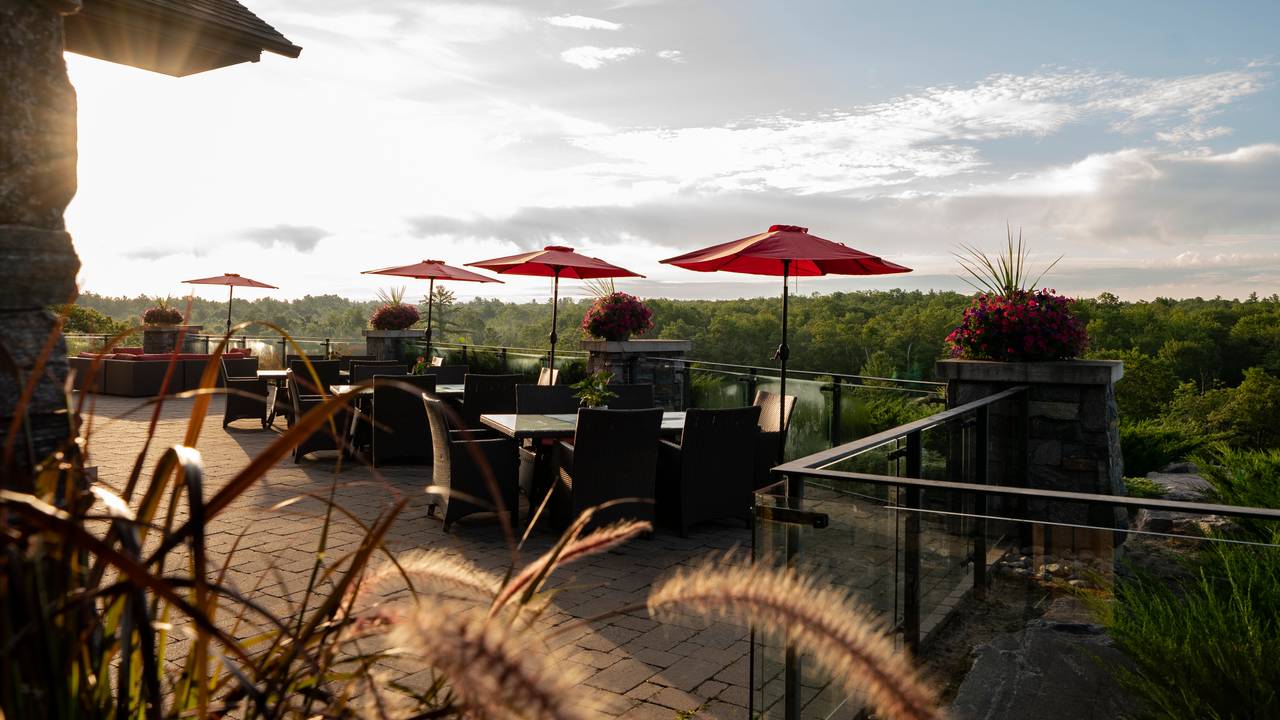 Muskoka Bay's Cliffside Restaurant & Terrace
Gravenhurst
Enjoy a relaxing breakfast, lunch or dinner at the Cliffside Restaurant and Terrace. The patio here at Muskoka Bay is 300 feet high and overlooks the gorgeous golf course. With views like this, it's hard not to have a great time! If you choose this cliffside experience, it is highly recommended to book a reservation prior to arriving.
Click here too book a reservation!
Sawdust City Brewing Company
Gravenhurst
The patio at Sawdust City has a laid back atmosphere, making it feel like you're enjoying an afternoon at a close friend's house. Whether its sipping on your favourite craft beer or tasting a whole flight, a good time is almost a guaranteed. Sawdust offers a great selection of shareable appetizers and feature entrées as well as vegan and gluten free options. Perfect for a casual stop in, no reservation needed!
Click here to check out the menu!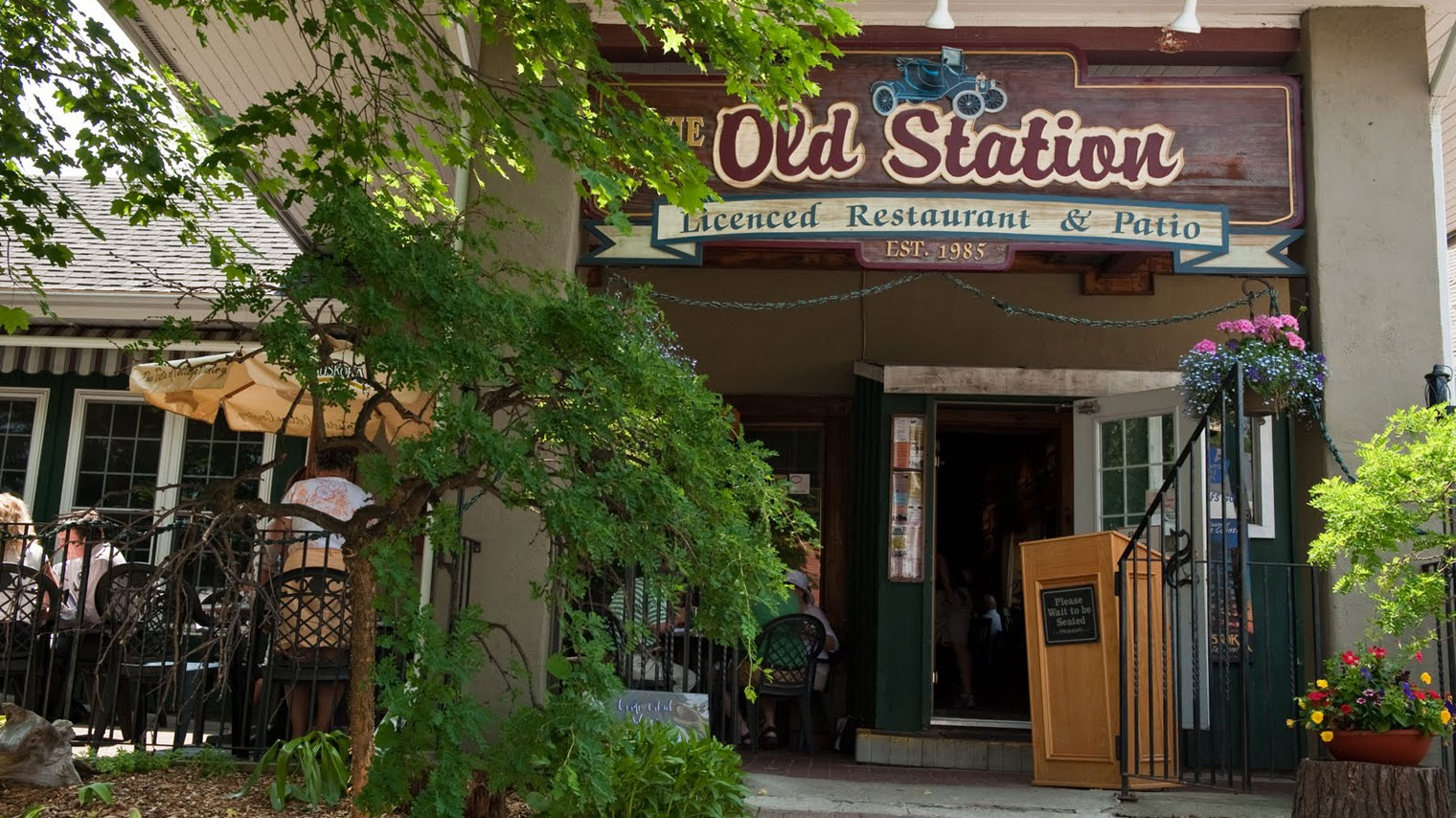 The Old Station Restaurant
Bracebridge
Serving Muskoka since 1985, The Old Station has been a fixture in Bracebridge for more than 30 years! This patio is charming and comfortable with great prices, somewhere the entire family can dine. The menu has a wide variety of dishes and drinks for anyone to enjoy. The Old Station is walk-in only, no reservations at this time.
Click here to check out the menu!
Windermere House – Rosseau Grill
Windermere
Located at the beautiful Windermere House is the Rosseau Grill that has both indoor and outdoor dining on their verandah. From the verandah, enjoy iconic Windermere views, fine dining and a peaceful atmosphere. For the verandah, Rosseau Grill does not take reservations and seating is based on availability.
Click here to check out the menu!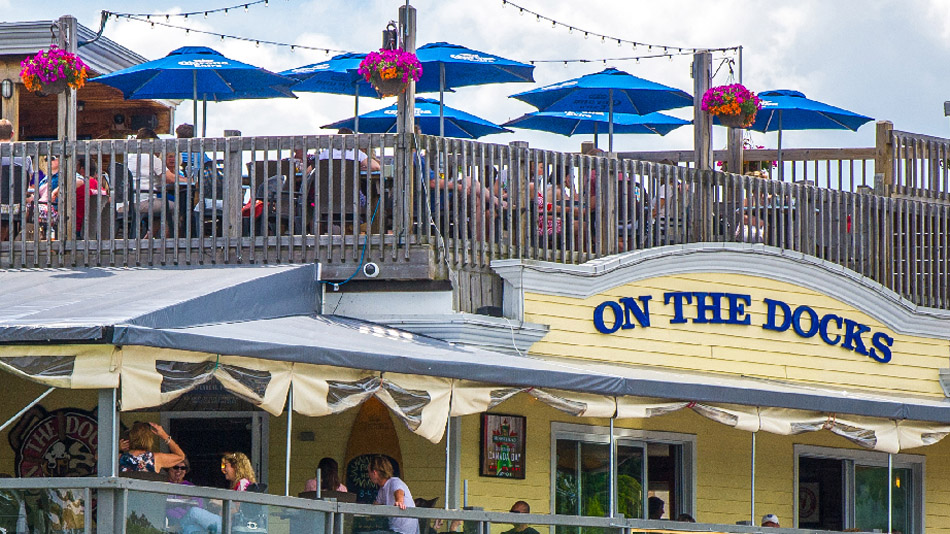 On the Docks Pub
Huntsville
On the Docks offers a relaxing, casual atmosphere by day and energetic, exciting environment by night. Perfect for a fun group or family to enjoy by the town dock, in the heart of Huntsville. The menu has casual pub-style food with lots of variety and great shareable options. The drinks are exceptionally good, and the vibes are even better! No reservations needed, just walk in and enjoy!
Click here to check out the menu!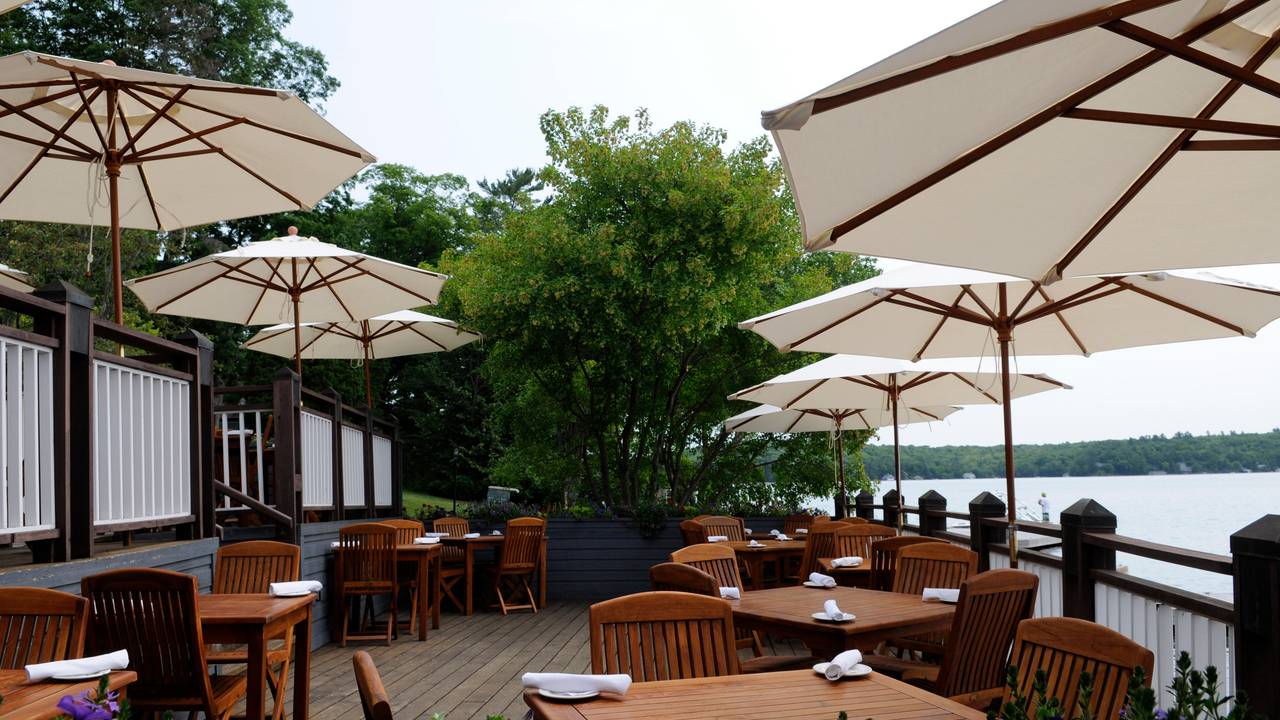 Water's Edge Wine Bar and Grill
Port Carling
Located at The Lake Joseph Club, Water's Edge is a premium dining experience located in the heart of cottage country. Whether you're celebrating a special milestone or just going out to treat yourself, Water's Edge offers an exciting assortment of fine entrées and even finer patio views. The patio is on a first come, first serve basis; so no reservation needed for outdoor dining.
Click here to check out the menu!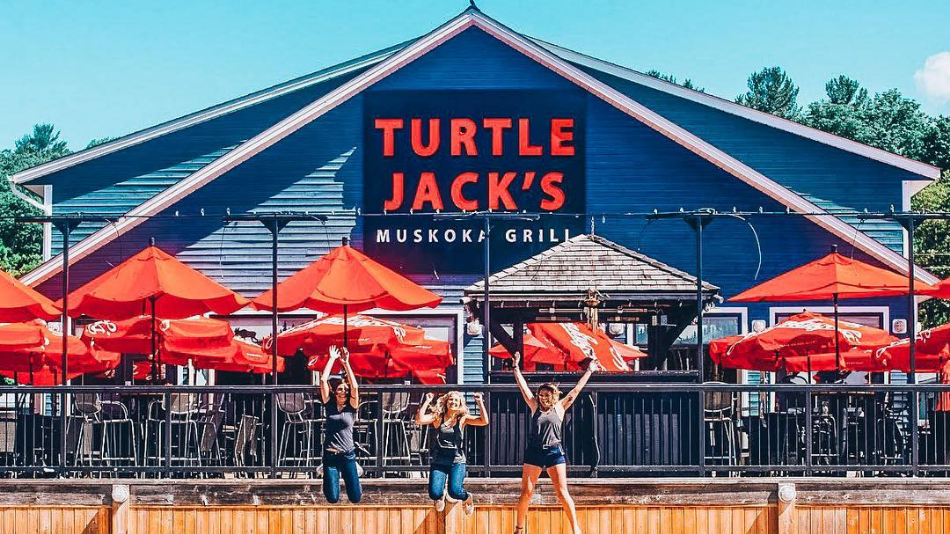 Turtle Jack's
Port Carling
The Turtle Jack's patio has a relaxing-by-the-dock feel; but with a huge selection of elevated cottage-inspired dishes. You can bring anyone to this patio and they will find an entrée to indulge in! Make a reservation or walk in to experience this on the water patio.