Have a hill-areas time at Hidden Valley this Winter!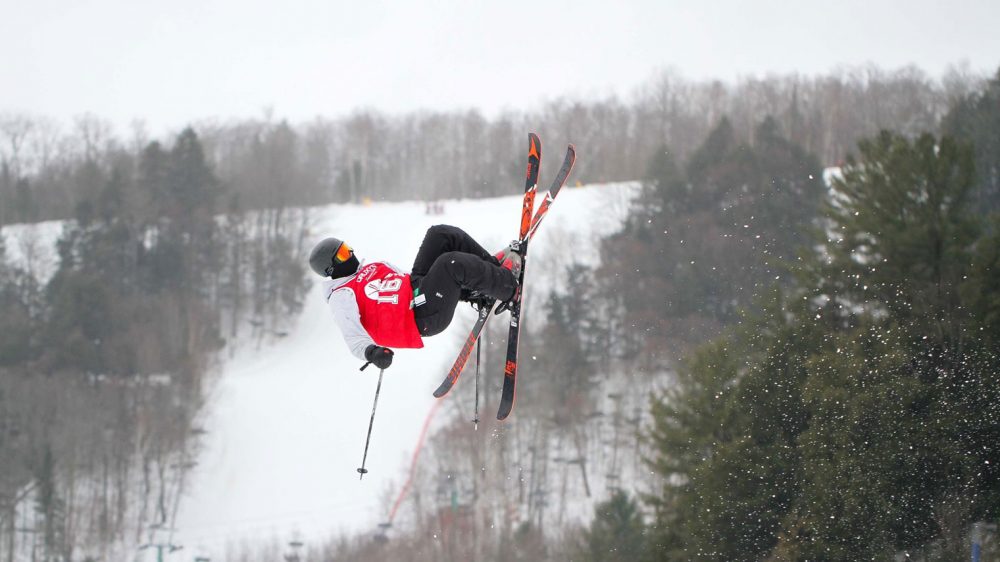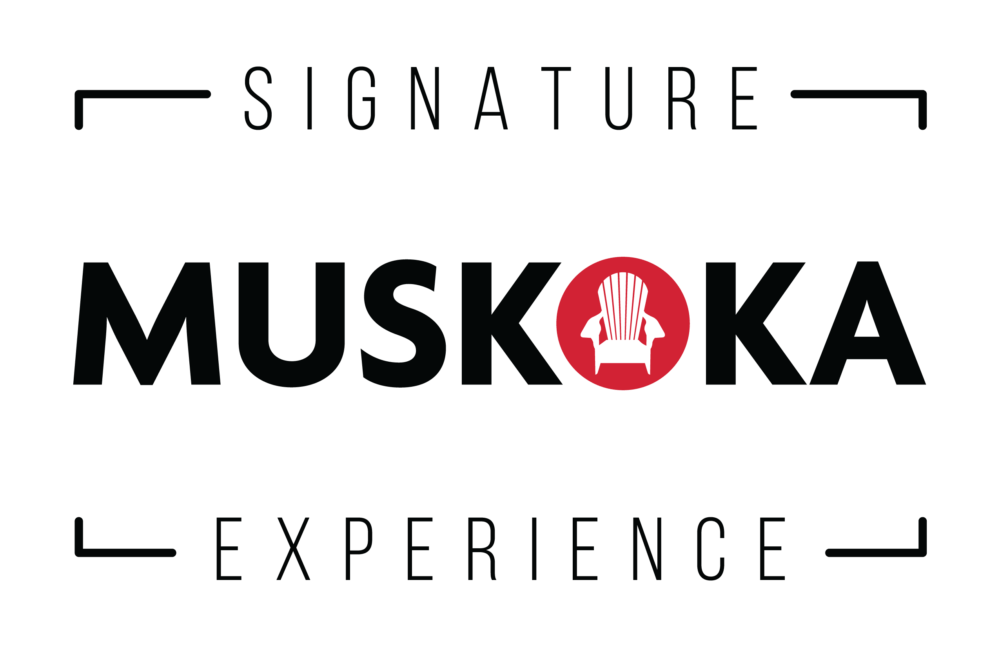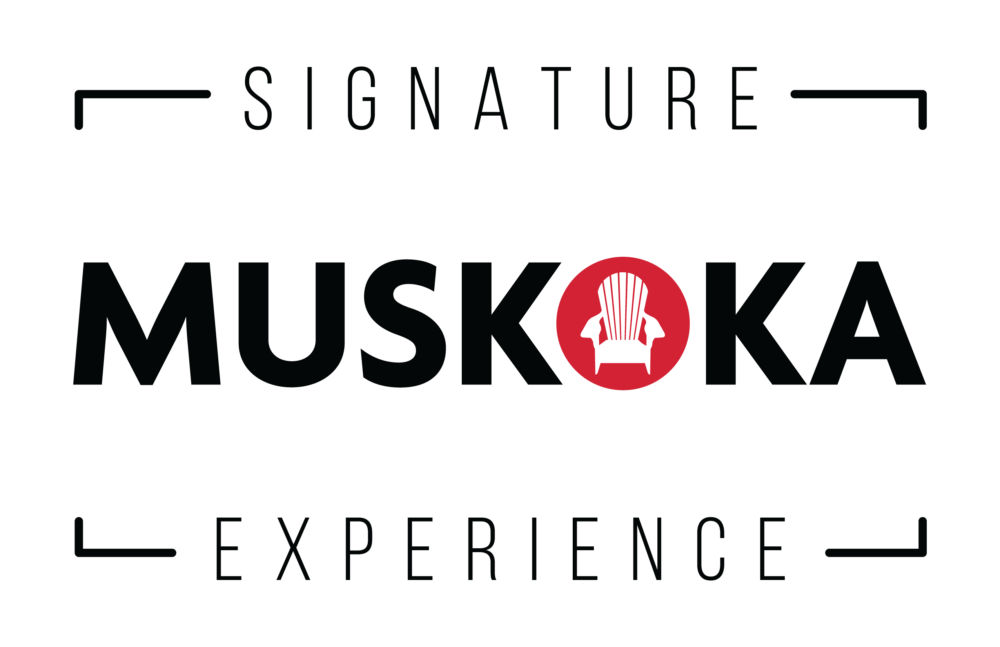 2020 marks the 100th year of skiing in Canada, making it even more special to head to the hill this winter. Hitting the slopes at Hidden Valley Highlands Ski Area is part of the Muskoka Signature Experience Collection Winter Edition, a collection of Muskoka's must-do experiences.
Muskoka's one and only ski hill, Hidden Valley Highlands Ski Area is a friendly hill that emphasizes having FUN! The hill is challenging enough for an avid skier or snowboarder, while still being a great place for those who are new to the sport.
Made for All Different Levels of Skiers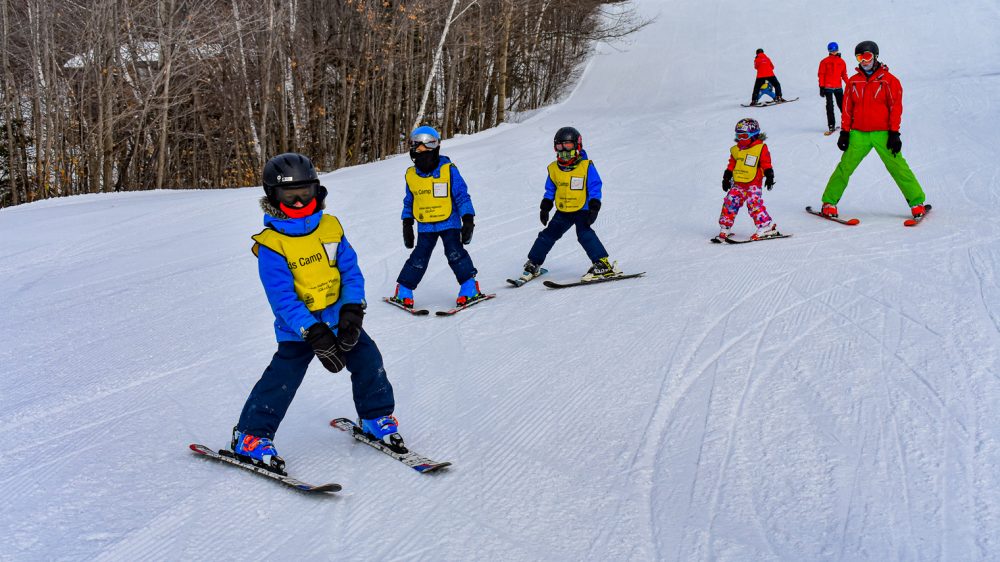 Hidden Valley Highland Ski Area consists of hills for all skill levels, ranging from Easy – Expert and all with incredible views as you ski or snowboard through Muskoka's forest landscape and overlook Peninsula Lake in Huntsville. They also offer many different Snow Schools if you want to improve your skills: one-on-one lessons, kids camp, discover programs for beginners, ladies' program, and schools and groups.
Click here for a full map of the ski area
Master that trick in the Terrain Park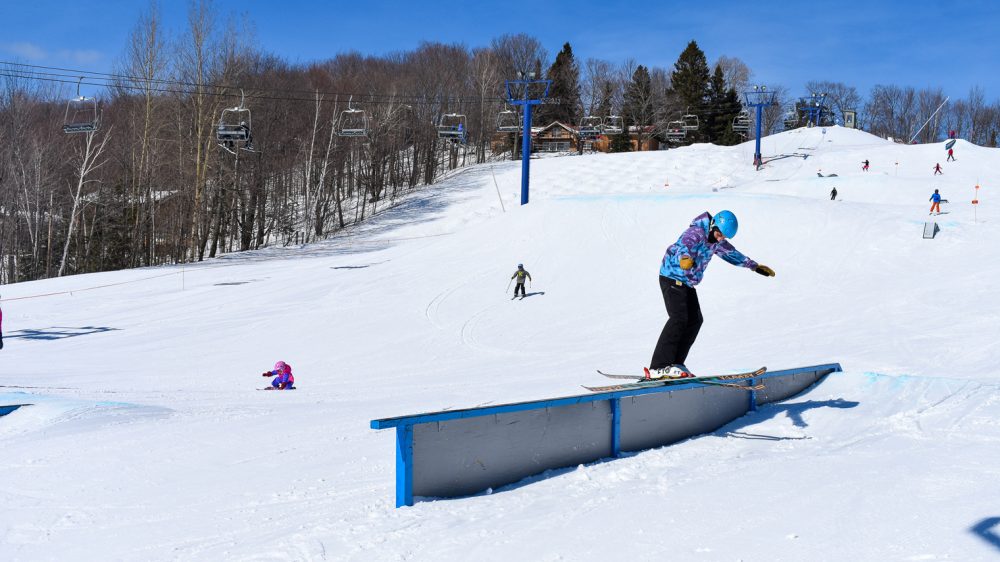 If tricks are your thing, Hidden Valley Highlands has a wicked-fun terrain park that is built in-house with a progressive style. See for yourself with their Terrain Park Camera!
Try night skiing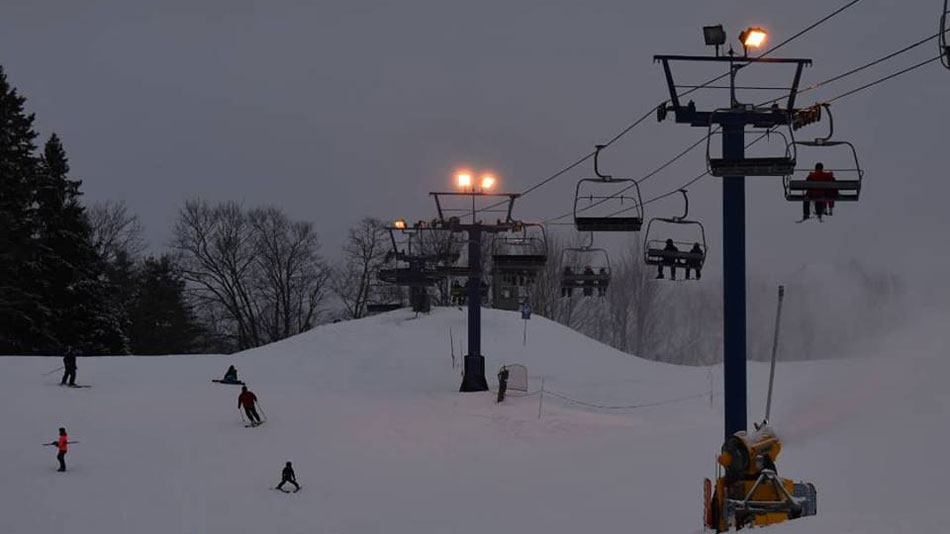 Experience swooping down the hill under the moon and stars. Night skiing is available to the public on Thursday, Friday, and Saturday from 4:00 PM – 9:00 PM. This is the perfect opportunity to give the sport a try.
To purchase a night ski season pass, visit their website
2020 Ladies + Men's Day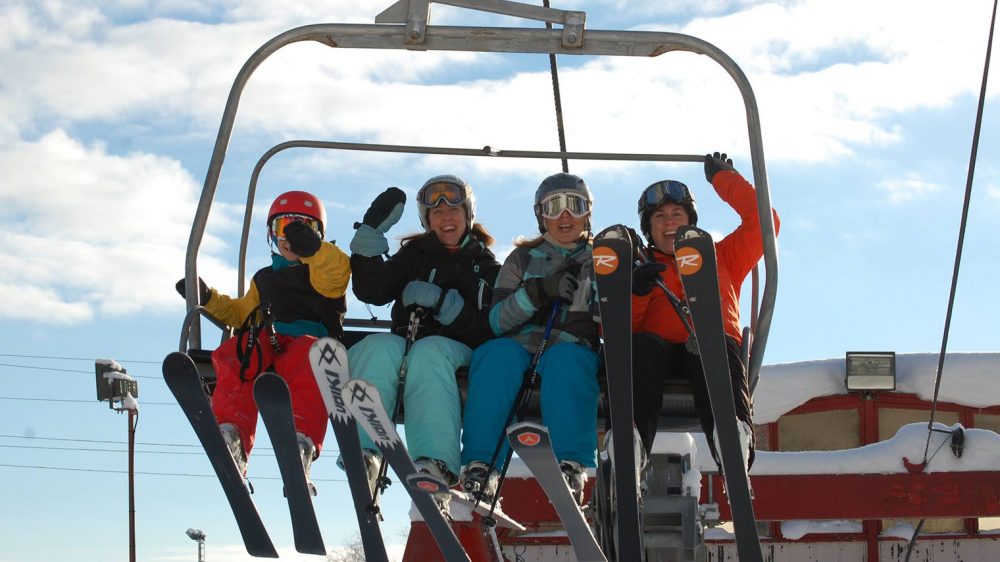 The annual Men's Day and Ladies Day are back for 2020. This year, Men's Day will take place on Friday, February 7 and Ladies Day will take place on Friday, February 21.
Both days will be full of shredding powder, delicious food, prizes, and live music.
The Men's Day runs from 9:00 AM to 6:00 PM and is filled with great skiing and snowboarding, food, live music and amazing prizes (including a great welcome gift). Lift tickets, rentals (if required) are provided for the day. Tobin Spring will be providing live music for the Après Ski.
The Ladies Day starts at 10:00 AM with long-john yoga, followed by hitting the hills for some fun games and mini-competitions. The day will be filled with a fantastic welcome gift, specialty drinks, snowshoeing available (please bring your own shoes!) and an après ski and dance with Arden and the Tourists, a great live band based out of Collingwood.
For more information and to purchase your ticket, call 705-789-1773
Pancake Day and Puddle Jump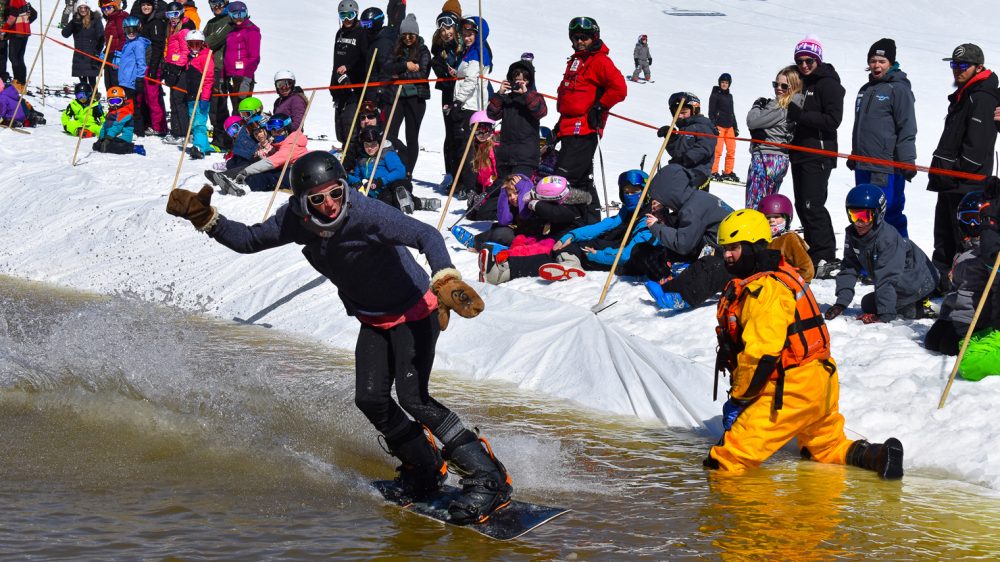 Enjoy a free pancake breakfast for all ticket holders, dress up for fun and head to Hidden Valley for the annual Puddle Jump on March 28, 2020 (weather depending). Celebrating the 2020 season kicks off with a Pancake Breakfast from 9:00 AM – 10:30 AM. This event is free for anyone with a valid lift ticket for the day or any season's pass holders.
The fun-filled (and water-filled) Puddle Jump starts at 1:00 PM. Cheer on skiers and boarders as they try to make it across a pool of ice-cold water while wearing crazy costumes. If you're brave enough to try it yourself, register for FREE at 9:00 AM at Customer Service. Wear your craziest costume and don't forget a change of clothes!
Click here for more information
More upcoming events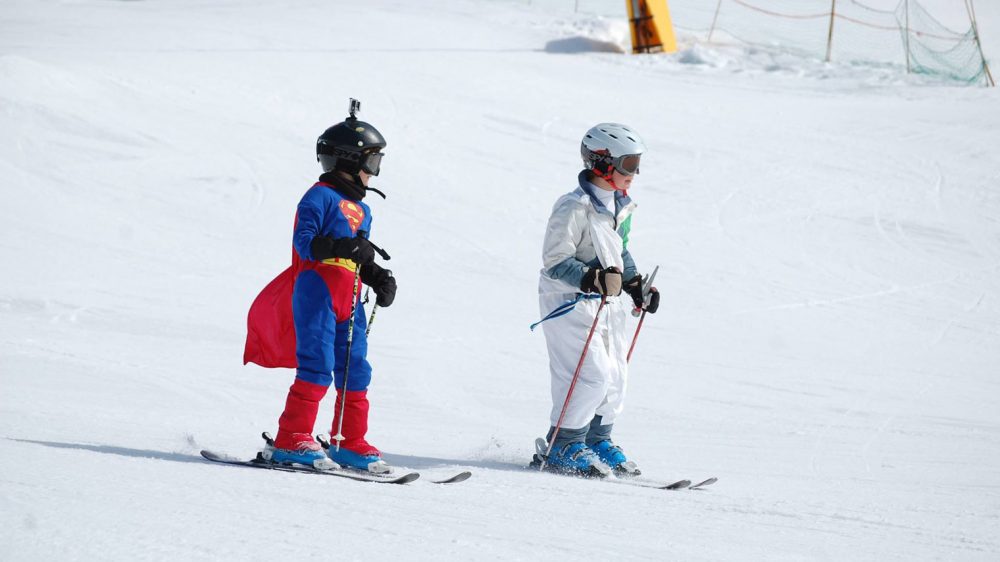 There is always something entertaining happening at HV. Some upcoming events that you do not want to miss are the Algonquin Outfitters Slopestyle Competitions on January 31 and March 6, 2020. The AOA  Muskoka Ski Club U10 – U12 Championship Rodeo will be on March 21 – 22, 2020, featuring two days of stiff competition on the slopes.
For a full list of events happening at the ski area, visit the calendar on their website
Ski + Stay
Hidden Valley Resort and Deerhurst Resort, two resorts right next to the hill offer Ski & Stay packages for their guests. Comfortable and cozy accommodation, only a stone's throw away from the chairlift.