Georgian Bay Pickerel Dinner Special – Tuesday Evenings in the Spring and Fall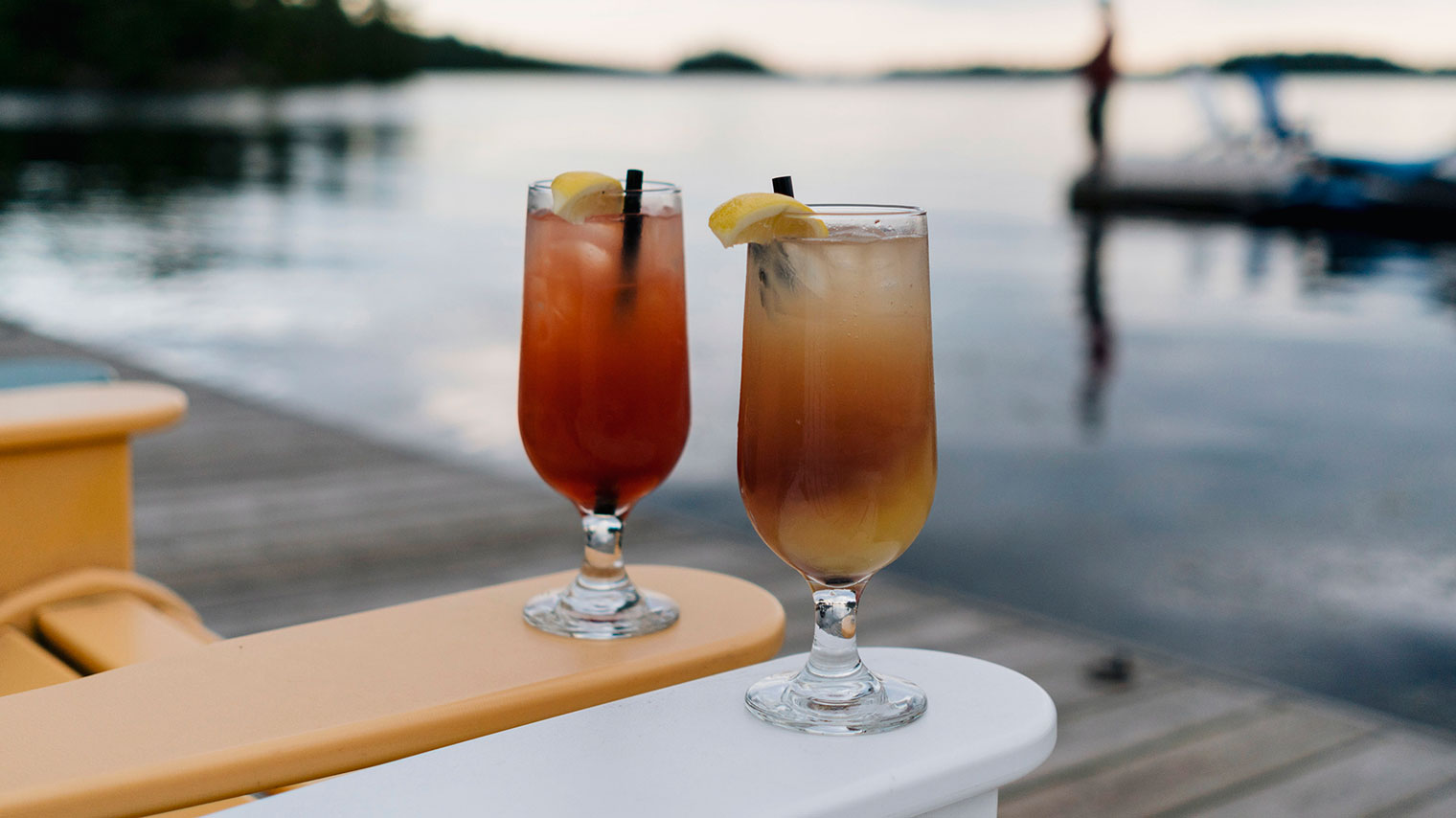 Severn Lodge is a tradition all on its own. One of Muskoka's most historic resorts, the Lodge has been welcoming visitors for close to 100 years. Just walking through the resort grounds you are immediately swept up by its genuine Muskoka charm.
An all-inclusive resort, Severn Lodge offers dining, lodging, fun and activities all on-site for the ultimate vacation experience. One thing you will notice though, their culinary is a (giant) step above what might be expected from all-inclusive resorts.
Executive Chef, Hubert Obermeier and his team consider their casual fine dining experience to be one of the best in Muskoka. Menus are crafted with a regional and international flair, and Chef only sources fresh, high quality, and healthy ingredients for his dishes.
Delicious food aside, Severn Lodge is a special place to dine. Walking into the main dining room you will be blown away by its look and feel. With hardwood throughout, soaring log beam ceilings and stunning waterfront views, the dining room feels welcoming and relaxed (and it is). The Lodge's story just adds to the allure. Originally built around 1840 when it served as area headquarters for the Georgian Bay Lumber Company, early loggers dined in the Lodge while admiring the lake-front views of beautiful Gloucester Pool.
Nearly 200 years later, guests to Severn Lodge are treated to  the same inspiring view, paired with delicious foods, popular wines, and gracious country hospitality.
Public Welcome!
Throughout the Spring, Summer and Fall, the restaurant is open to the general public, reservations are required. If you haven't been to dinner at Severn Lodge yet, put in on your list of dining destinations for 2019!
Join Severn Lodge for their Georgian Bay Pickerel Dinner Special

Every Tuesday evening in the Spring and Fall, join Severn Lodge for their Georgian Bay Pickerel Dinner Special. Light, flavourful, flakey and fresh from the clear waters of Georgian Bay, pickerel has been celebrated as the 'catch of cottage country' for over a century. See why Chef Hubert's Georgian Bay Pickerel Dinner is one of the Lodge's most popular dishes.
Spring Dates: June 4, 11, 18 & 25
Fall Dates: September 3, 10, 17, 24 & October 1, 8
Reservations required, call 1-844-221-9130
Stay & Play
During the summer months the Lodge is all about family vacations, but during the Spring and Fall the Lodge specializes in couples getaways.
Their exclusive Spring and Fall Special rate is a perfect two day getaway and includes lakeview accommodation (the best view to wake up to!), 2 breakfasts, 2 delicious dinners, and access to a ton of resort activities.