Chances are if you've spent any amount of your childhood in Muskoka, you've been an elf for a day at Santa's Village.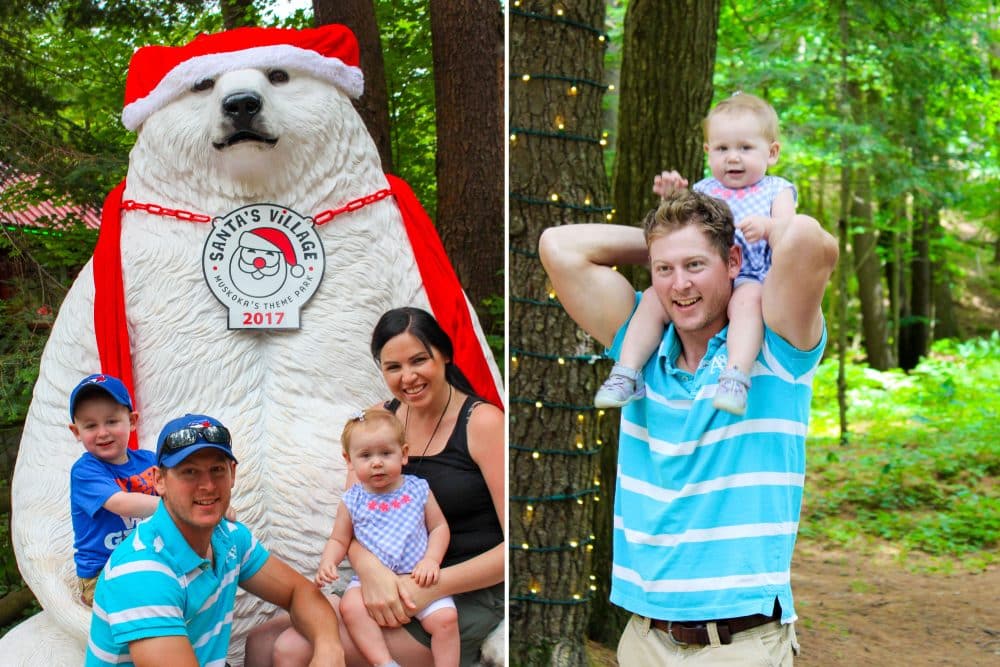 Santa's Village is a beloved family amusement park in Bracebridge, Muskoka, Ontario, that has welcomed families for over 60 years. It has almost become a rite of passage in Muskoka, passed down through the generations. My parents took me, their parents took them, and now I get to take my children.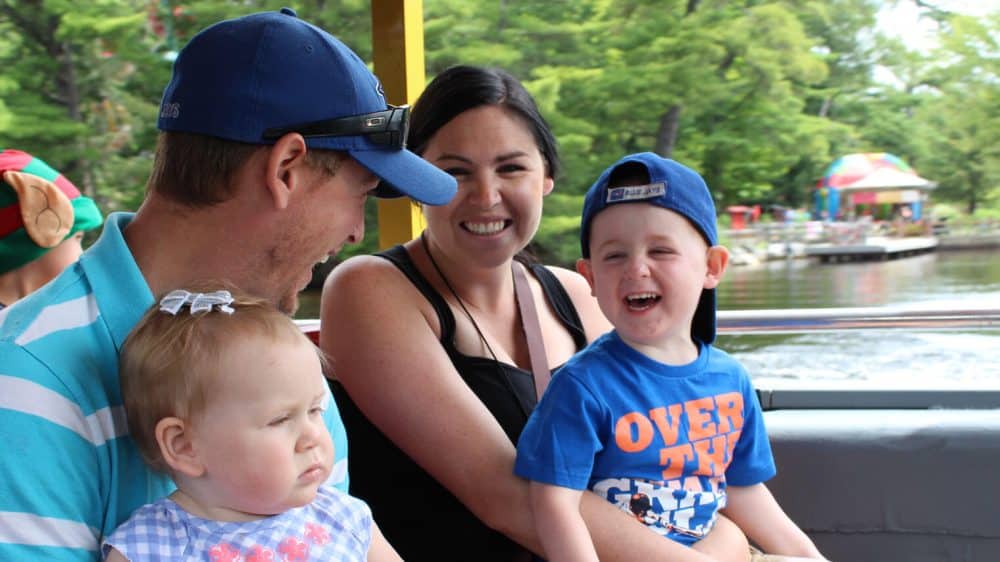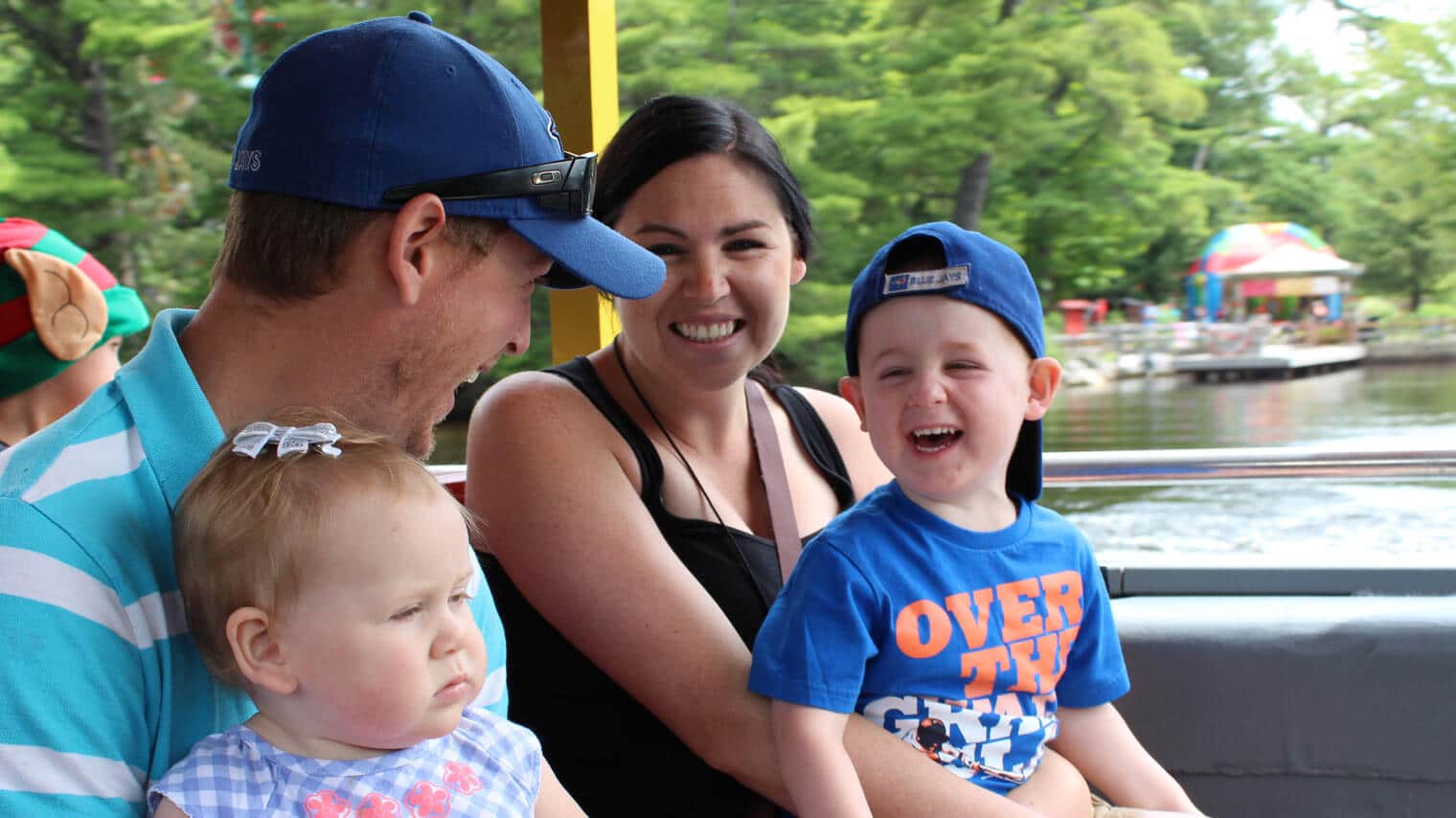 Nestled on a bend of the Muskoka River, Santa's Village is 60 acres of family fun. Approaching the park in its magical forest-like setting, you are certain to hear the laughter and excitement of children as they experience heart-racing rides, frolic in the Splash Pad, feed the animals at the petting zoo, catch one of the famous live entertainers, and of course, capture that magical visit with Santa Claus. Get there early for Breakfast with Santa, the best way to start your day at the park. Brand new for 2017, Santa's Village has a new triple loop spinning coaster that your kid is going to want to ride again and again!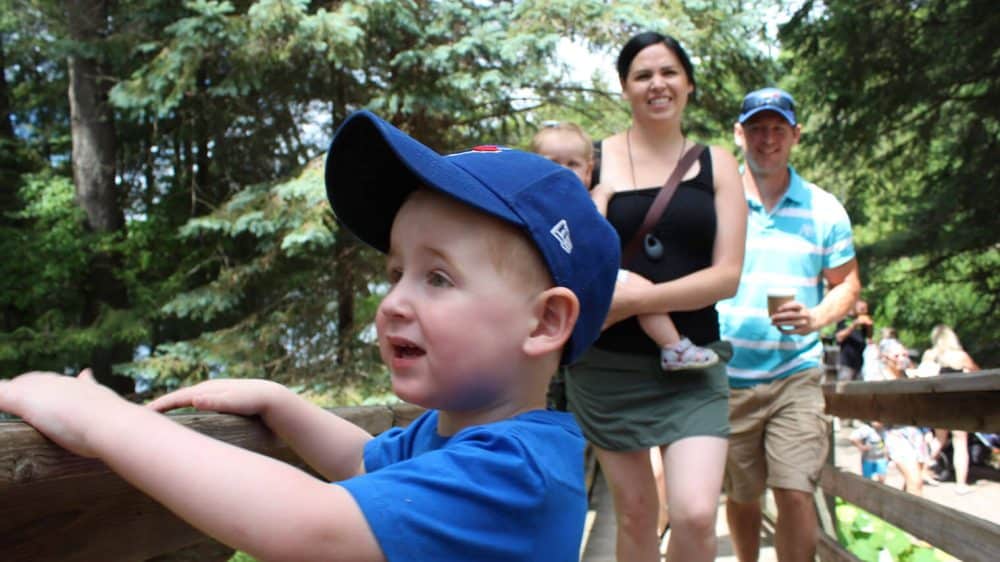 The great thing about Santa's Village, is the fun isn't just for kids. For teens and 'kids at heart', there is an exciting Zip Line and Aerial Park within the park, and Sportsland has fun activities like go carts, batting cages, trampolines, mini putt, an arcade and laser tag. As much as a day at Santa's Village is for your kids, there is just as much fun to be had for Village go-ers of all ages.
There are two things that you will always remember about your day at the park. Seeing you child's sheer joy in its purest form, and how quickly they fall asleep on the way home after their day of fun!
Looking to plan a family vacation? Check out our family vacation packages